Royal Albert Hall Tour Review
Taking a Royal Albert Hall Tour has always been an activity on my list of things to do in London. This is probably one the best things I have ever done and this is why this city is my favourite! When I received two London Passes I knew this venue would be a part of a full day itinerary for me. I'm glad I combined it with other events that day because there were a few things I discovered on the tour that you need to know if it's an activity you're considering.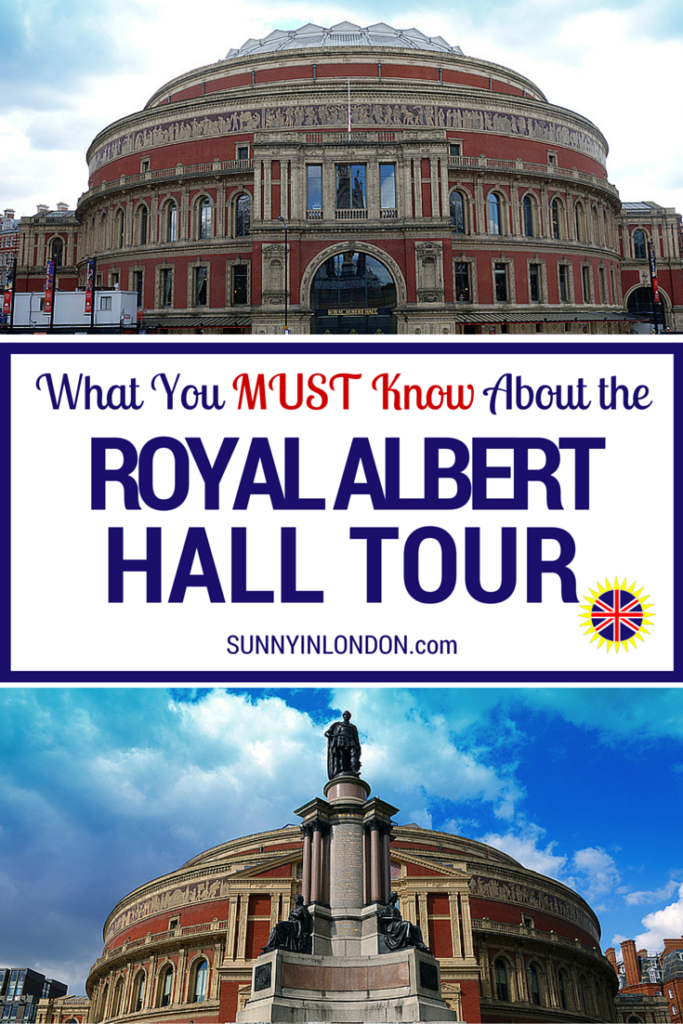 For the first London Pass exploration day, I hit several monuments in the City. I saved the second pass for a day of activities that didn't necessarily require super sunny weather.
My first stop on Day 2 with a London Pass was the Shakespeare's Globe Theatre tour in Southwark. I knew out of the four attractions on my itinerary that it would have the biggest crowds, so it was best to be there as soon as it opened. Next, I took the Underground to Queensway and visited Kensington Palace. After a beautiful walk through Hyde Park, I arrived at the working theatre and music hall around mid-afternoon. Luckily, there was a Grand Tour starting in 15 minutes.
Since I had a little time to spare and was starving, I ordered a light snack in the Royal Albert Hall Cafe Bar and Verdi. I didn't realise it would take a few minutes for them to prepare it and bring it to my table. Further, I didn't know they would begin assembling the tour five minutes early. If you're going to order food from the cafe, give yourself plenty of additional time. Also, know that you receive 10% off your order if you show a tour ticket.
Our tour consisted of about 10 people who were all very smartly dressed. I was probably the youngest person on it. The Royal Albert Hall tour guide was good and clearly stuck to a tight schedule for the one hour experience. One of the first points of interest on the tour was the entrance for the Queen when she attends performances.
I agree- not the most exciting pictures, but the information about Royal history of the hall is intriguing. When it was built 145 years ago upon the inception of Prince Albert people could buy a box. This actually meant they held a 999 year lease on it. With a box purchase, you received your own keys. People decorated their box, and it was fashionable to try to 'outdo' your 'neighbors.'
Of course, Queen Victoria bought the first Royal seating box. The Royal box has a crown above it. It's roped off with silk curtains and has posh chairs in comparison to chairs in other boxes. Currently, when Queen Elizabeth isn't attending the music hall for an event, her staff uses the box. If you work for her, you can apply for tickets. Recently, boxes sold for £1.2 million and still are under 'ownership' for nearly one thousand years.
As a charity building, the Royal Albert Hall operates as a hall for hire. It's had epic costume balls and concerts to raise money. Generally, it costs £16,000 to rent the hall. The BBC has it each year for 'BBC Proms for 7 weeks, and they bring all their own kit. They remove all the chairs in the arena so people can walk around for the promenade.
One of the more epic events occurred when J.K. Rowling launched the Order of the Phoenix, book five of the Harry Potter series. She read passages from the book on the stage.
The week before my Royal Albert Hall tour, the film Raiders of the Lost Ark played, accompanied by a live orchestra. This made the venue the biggest cinema in Europe. They do about 10 of these types of showings a year.
Royal Albert Hall Tour: Need to Know
We weren't able to take any pictures inside the hall during our tour due to a rehearsal taking place for a show. This was really disappointing to me, especially as a blogger who relies heavily on images to tell a story.
Our tour guide shared loads of information about how the stage and seats can be altered to accommodate different performances. They've even had a tennis court placed inside. If you are ever planning on attending an event, you definitely want to review a seating plan before purchasing tickets. Based on the placement of the stage for an event, some seats may be better than others. Also, the top seats are extremely vertical. If you experience a fear of heights or mild vertigo, these might not be enjoyable for you.
Royal Albert Hall Tour- Interesting Facts
Within 20 minutes of a show closing, the stage breakdown begins.
Trucks can drive under the stage from outside to facilitate set bulking and deconstruction.
At Kylie Minogue's concert, the venue ran out of champagne.
The original Royal Albert Hall was built with no bathrooms. This meant people ran to the parks during show intervals.
The venue is seen to be a living memorial to Prince Albert.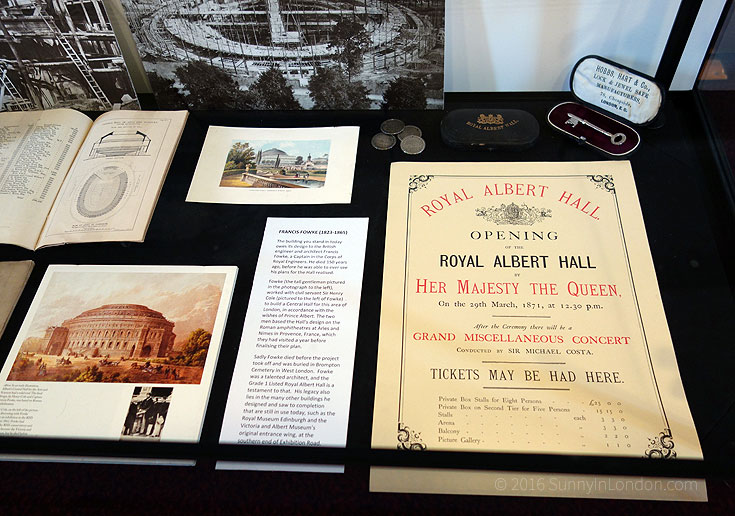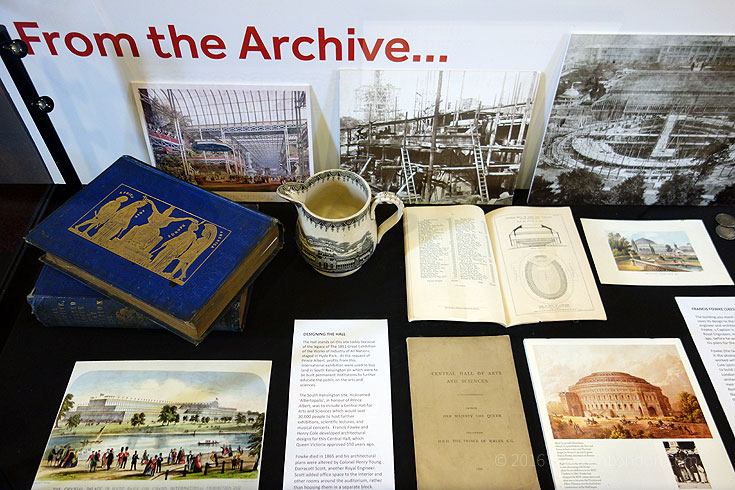 If you aren't using a London Pass, it is cheaper to buy your ticket online. This means the price would be: Adults £12.75, Concessions £10.75, Children (6 – 16 years) £5.75 (including 25p booking fee). There are several options for tours, including: a Secret History Tour, Afternoon Tea Tour, Victorian Interactive Tour, and a Story of the Proms Tour.
Have you ever been to the Royal Albert Hall for an event? What was your experience? What seating or ticket suggestions do you have?