If you want to experience a slice of what it's like to be a Queen, there are many royal things to do in London and the surrounding area. I've lived as an American in London for nearly 10 years and also have UK citizenship.
Through my experiences as a London blogger and YouTuber with my London born husband, I have visited all of London's top attractions. There are quite a few that qualify for royal things to do. If you're a fan of the Queen, you won't want to miss them if you're visiting London.
Royal Things to Do in London- Visit a Palace
Foremost, there are far too many royal things to do in London for one trip. You might want to choose which ones to visit based on your hotel's location, other planned activities or historic interest.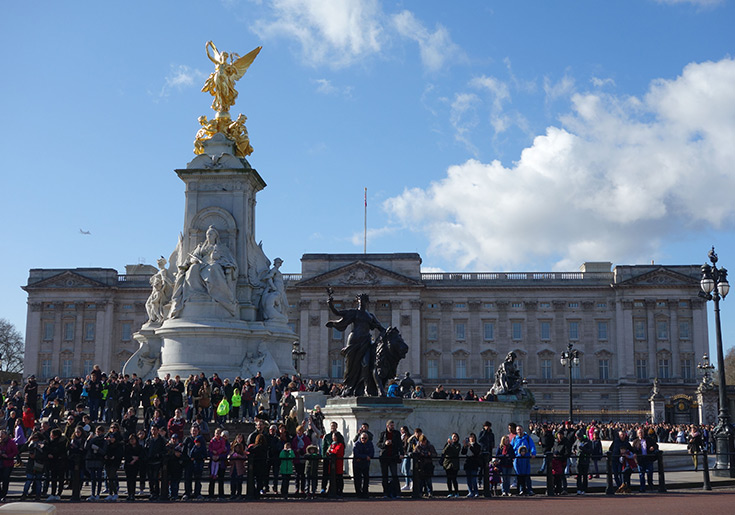 Buckingham Palace
It's probably the most recognisable palaces in the world. Buckingham Palace has 775 rooms and is one of the few working palaces remaining in the world. However, most people just see it from outside the gates. During the summer months you can tour 19 State Rooms, if you pre-book tickets via the Royal Collection Trust website.
While you are there, you could also watch the Changing of the Guard. It takes place at 10.45am and generally lasts around 45 minutes. This event doesn't happen every day, so plan on checking times and possibilities before you plan on seeing popular London attraction.
Kensington Palace
This is the home to young royals and has been for over 300 years. Kensington Palace is the official residence of the Duke and Duchess of Cambridge and their children. Additionally, it is the birthplace of Queen Victoria.
Regarding royal things to do in London, if you're a fan of the Victorian era or Princess Diana, this is somewhere you must visit. It frequently has exhibitions devoted to these two individuals and generally isn't too crowded. You might want to designate 2 hours for this experience.
The Kensington Palace Pavilion is the only place in London where you can enjoy a traditional afternoon tea in the grounds of a royal palace. The Orangery Restaurant is the perfect location for an elegant lunch or an indulgent afternoon tea. It's next to Kensington Palace in the Kensington Gardens. Queen Anne used it for entertaining and held parties in the Orangery.
If you'd like to see everything I am outlining, I have made a YouTube video for you.
Hampton Court Palace
This is going to be a day trip, if you are planning to visit. Hampton Court Palace is about 12 miles south west of central London on the River Thames. It's in the borough of Richmond Upon Thames, which is truly beautiful.
If you're a fan of the Tudor period in English history, this is well worth your time. Its focus is on the public drama and private lives of Henry VIII and 'company'. If you look in to Hampton Court Palace, you'll see it frequently has festivals and events happening on the grounds.
Things to do there include garden history tours and artisan food festivals. You may even find a cookery and roasting event that shares what life was like working in King Henry VIII's kitchens in the 16th century.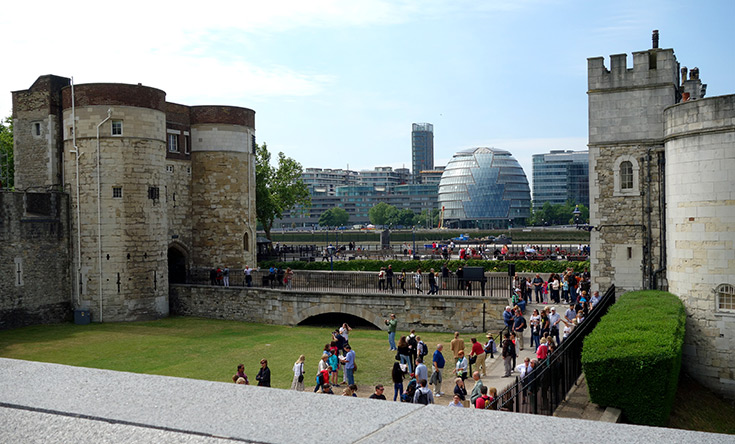 HM Tower of London
Whether you like tourist traps, history or just want to have the most British experience in London- I always suggest as the top thing to do in London on your first visit is a trip to the Tower of London.
It's an iconic castle, secure fortress, royal palace and infamous prison. I've been there several times and the best advice I can give you about visiting is to go when the weather is sunny. Most of the experience takes place outside. As part of your admission you can see the Crown Jewels and take a tour with an iconic Beefeater. They are humorous, informative and something you wouldn't want to miss while at the Tower of London.
Additionally, like most attractions in London, you will want to arrive very early in the day because it does become quite crowded. It's probably the most popular royal thing to do in London.
For more about what to plan around a day there, you'll want to read this advice on Things to Do Near the Tower of London.
Trooping the Colour
This royal thing to do in London marks the official birthday of the British Sovereign and has done this for over 260 years. To Americans, I would explain it as a military parade. It starts around Buckingham Palace and heads down The Mall. Members of the Royal Family are included either on horseback or in carriages.
In America, you see the country's flag outside houses on cars, etc frequently. However, the Union Jack seems to only fly or be waved on ceremonious occasions like that of Trooping the Colour. It's not to be confused with Saint George's Cross, which is specifically for England.
Visit the Royal Mews
If you would like to dress up as a royal footman and learn how to harness a horse- you can do this at the Royal Mews stables. It's responsible for all the road travel arrangements for The Queen and members of the Royal Family.
The Royal Mews are home to historic royal carriages and one of the finest working stables in existence.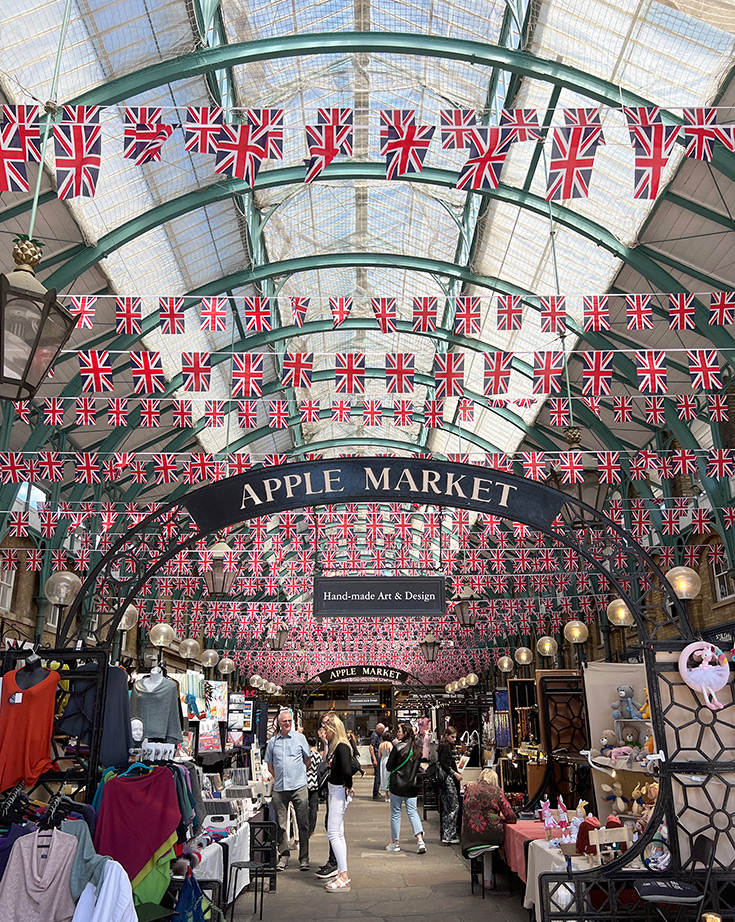 Queen's Platinum Jubilee
This is a one off event in London for 2022. It's dedicated to celebrating Her Majesty the Queen's 70 years of service. It also includes an extra Bank Holiday as part of the noteworthy events. It's unlikely that day will be added to future calendars. The outline of events are below.
Thursday 2nd June
The Queen's birthday parade (Trooping the Colour) will feature 1,400 parading soldiers, 200 horses and 400 musicians. It will close with a Royal Air Force fly past which the members of the Royal family will watch from the Buckingham Palace balcony.
Friday 3rd June
There is a service of Thanksgiving at St. Paul's Cathedral.
Saturday 4th June
Her Majesty the Queen and her family will attend the Derby at Epsom Downs. There will be a Platinum Party at the Palace and a BBC special live concert. Tickets are available through a ballot.
Sunday 5th June
This will be Platinum Jubilee Pageant and the Big Lunch. It encourages communities to get together. It's designed to help people feel less lonely. It's basically organised street parties in neighbourhoods. For example, most local streets could have sections which are closed that day and devoted to people assembling together to celebrate the national event.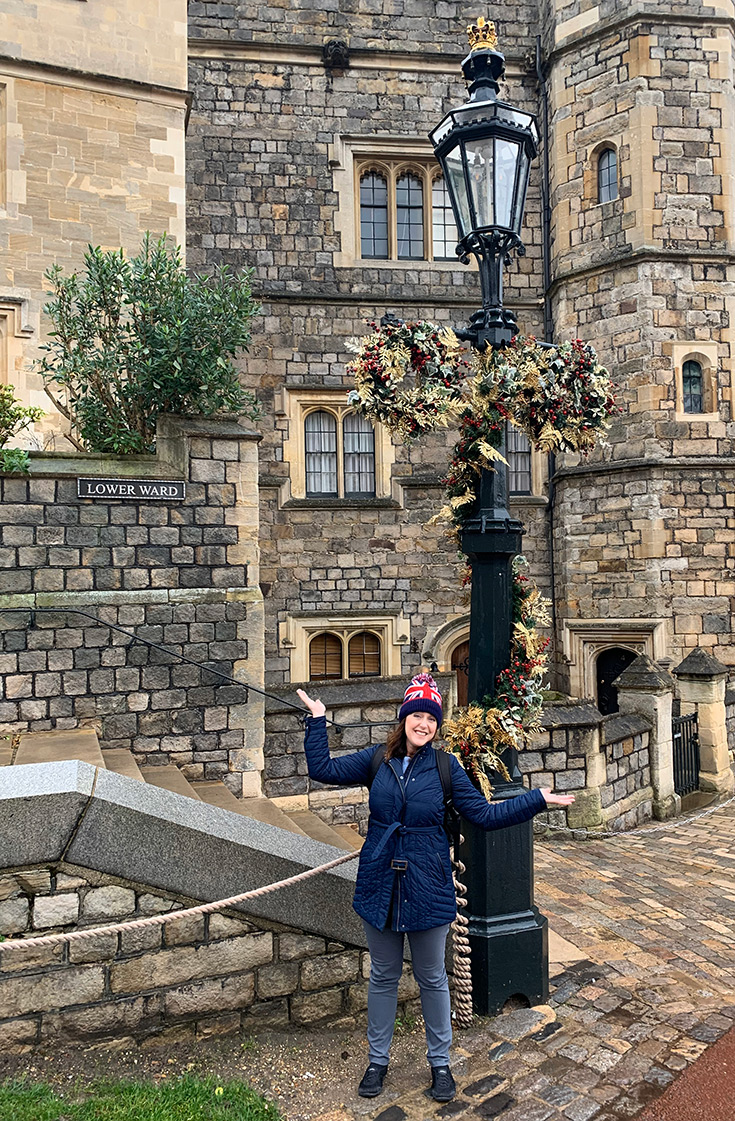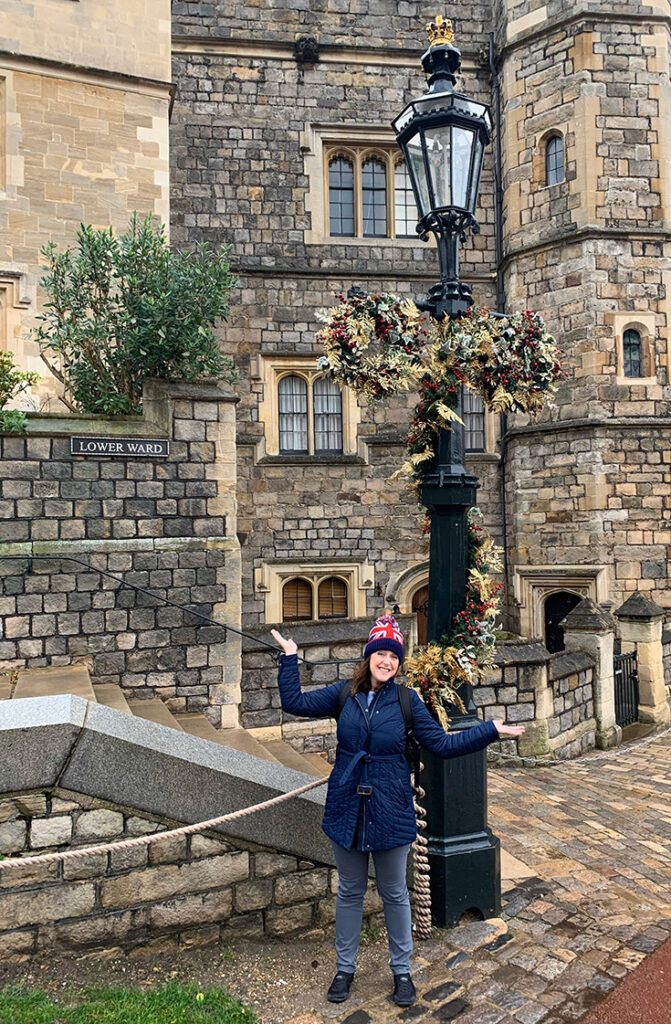 Windsor Castle
This is what the Queen has fondly referred to as her 'weekend home' since she considers Buckingham Palace her office. The castle was originally built in the 11th century after the Norman invasion of England by William the Conqueror. It's generally the Queen's main residence. Windsor Castle is located in Berkshire- outside of London. Visiting here is a day trip outside of London. You may even wish to stay over night.
In 1992 there was a fire that destroyed 115 rooms which was devastating for Her Majesty. This royal thing to do in London is especially beautiful during the Christmas season. You'll want to book those tickets as early as possible, if it's one of your priorities.
The people I know who live in Windsor feel that the Changing of the Guard experience in Windsor far surpasses that of the Buckingham Palace. It's generally on Tuesdays, Thursdays and Saturdays. However, I've been there on a Saturday when it was canceled that morning, so consider this if you're making a special trip there just to see it.
Windsor is my favourite day trip from London. You'll find these helpful if you want to visit: Where to Stay Near Windsor Castle at Christmas, Tips for Visiting Windsor Castle, Windsor Castle MacDonald Hotel Review.
Westminster Abbey
This has been the coronation church since 1066 and is the final resting place for kings, queens, poets, musicians, scientists and even politicians. You can easily pair it with a trip to Buckingham Palace, since they are very close together.
It's held 16 royal weddings, including William and Kate's ceremony.
Afternoon Tea
It's well known in England that the Queen has afternoon tea daily. While there are countless locations around London where you can have it, the Fortnum and Mason afternoon tea is regarded as the most royal.
Fortnum & Mason has a long and close relationship with the royal family. It holds two royal warrants. A Royal Warrant of Appointment is granted as a mark of recognition to people or companies who have regularly supplied goods or services to HM The Queen, HRH The Duke of Edinburgh or HRH The Prince of Wales or their Households. The Monarch decides who may grant Royal Warrants.
Therefore, if you want to shop or eat like a royal, Fortnum and Mason is the place to be, especially for afternoon tea.
G&T
Most British people also know the Queen likes a good drink. It's said that she really fancies a nice G&T- like most people here. Her cocktail recipe is alleged to be two parts Dubonnet to one part gin, with a slice of lemon and lots of ice.
So, if visiting London isn't on your horizon this year, you can always chill with the latest season of The Crown on Netflix while sipping your favourite gin and tonic.
Final Thoughts:
If you've done other Royal Things to Do in London and can share advice on those experiences with everyone, please put them in the comments. And for more help planning a London trip, I've included some popular articles and videos I've created below.
If you want regular updates, subscribe to the Sunny News email. Each week you'll receive Mr Sunny's Pub of the Week suggestions, plus current information on what's happening in London. I publish several daily updates on TikTok too.
More London Advice: