5 Places to Buy the Best Chocolate in London
Where would you go for the best chocolate in London? The quest to find the best piece certainly could be a treat to try. However, you can start with this list that I have prepared through delicious, extensive research while living in London as an American expat.
In my experience, British people are very particular about their chocolate. Most of them prefer chocolate made in Belgium. I can't say I disagree too much with that philosophy. Many of the chocolate shops on this list use Belgium chocolate.
So, let's take a look…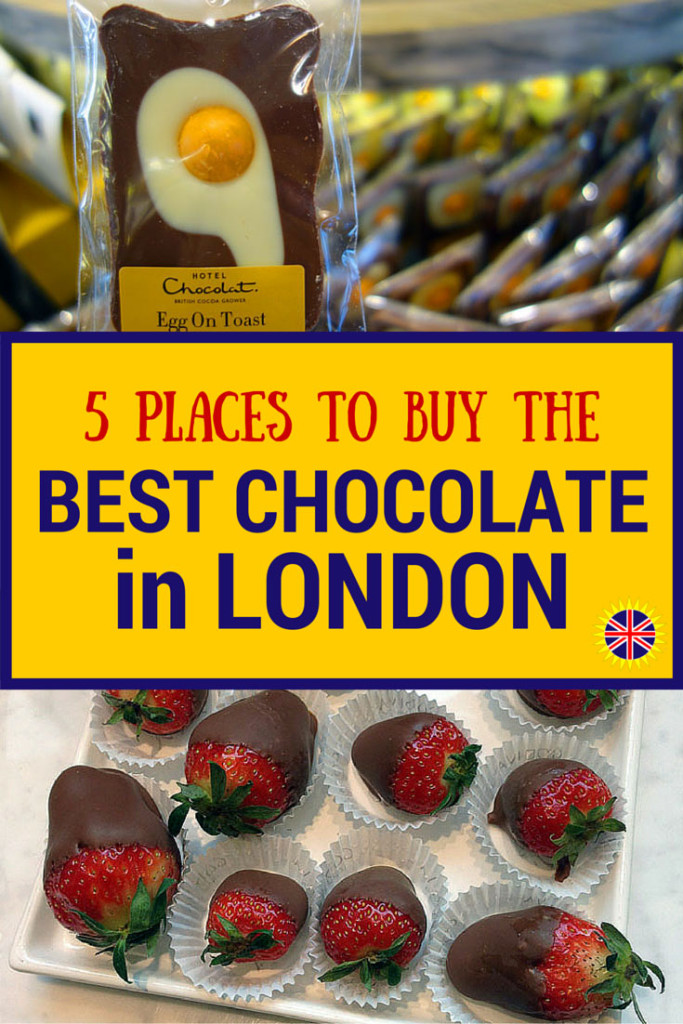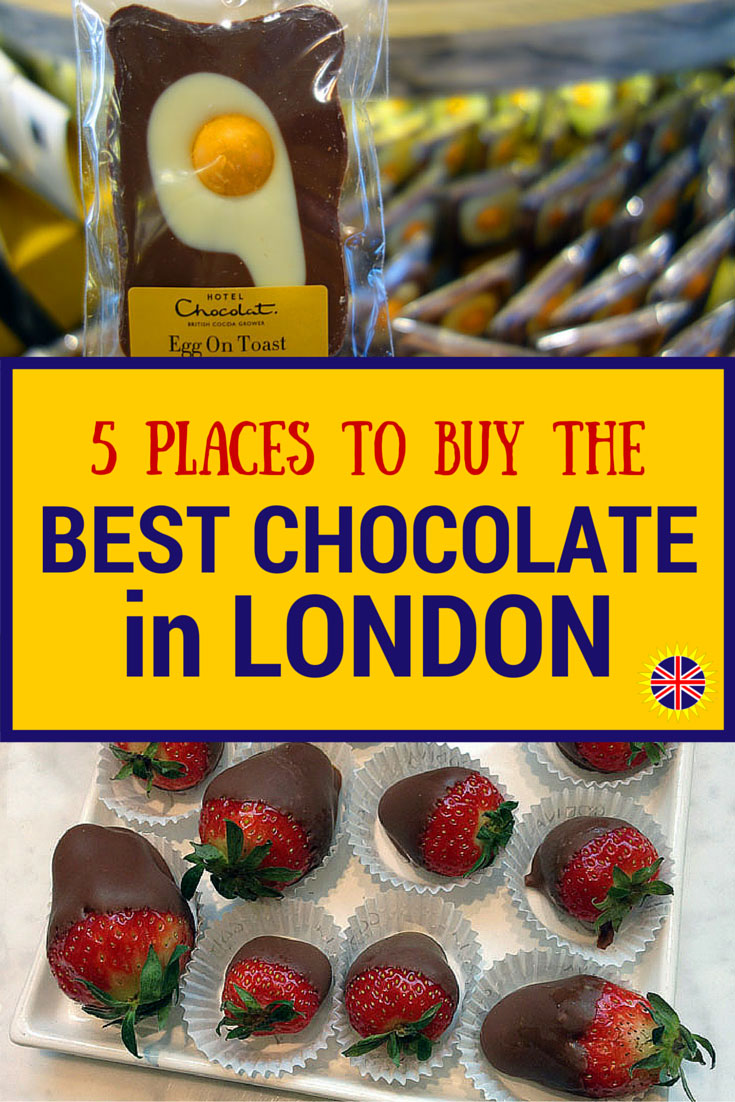 The Best Chocolate in London: Hotel Chocolat
This company doesn't play by the standard chocolate rules. First, they actually grow their cocoa. They do this on Rabot Estate plantation in Saint Lucia. Yep, they're one company I picked that doesn't import from Belgium.
Further, instead of making Easter eggs that are thin and have chocolate candy around them, Hotel Chocolat makes 'ridiculously thick shells with all of our chocolates hidden inside for extra excitement'.
Mr. Sunny and I had the opportunity to enjoy a Chocolate Tasting Adventure class at the Hotel Chocolat in Covent Garden. As a side note, it's an excellent date night idea.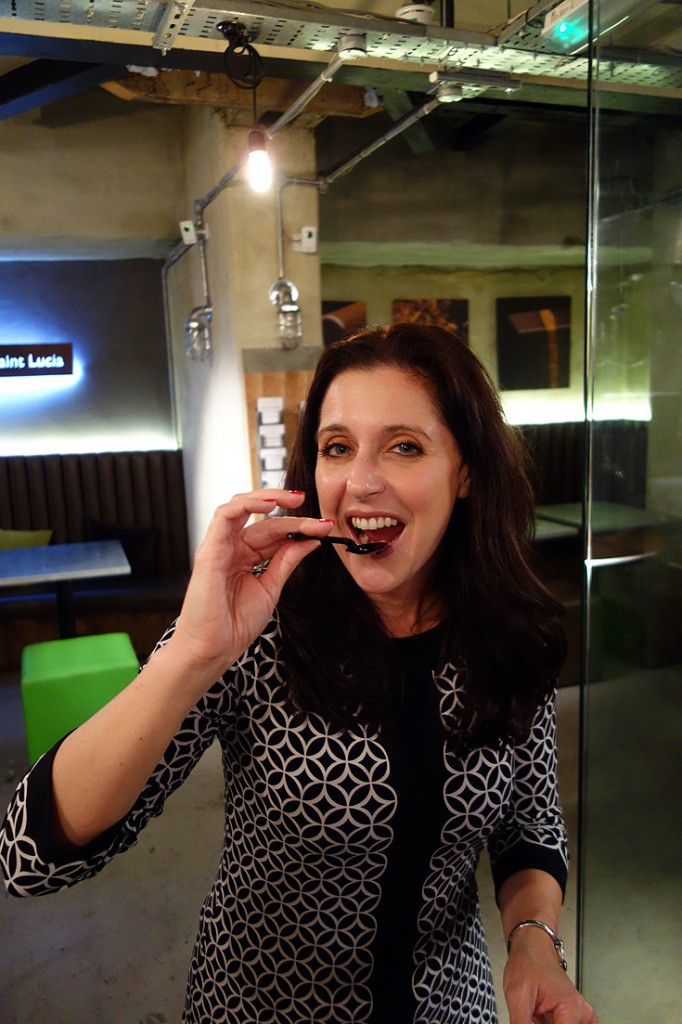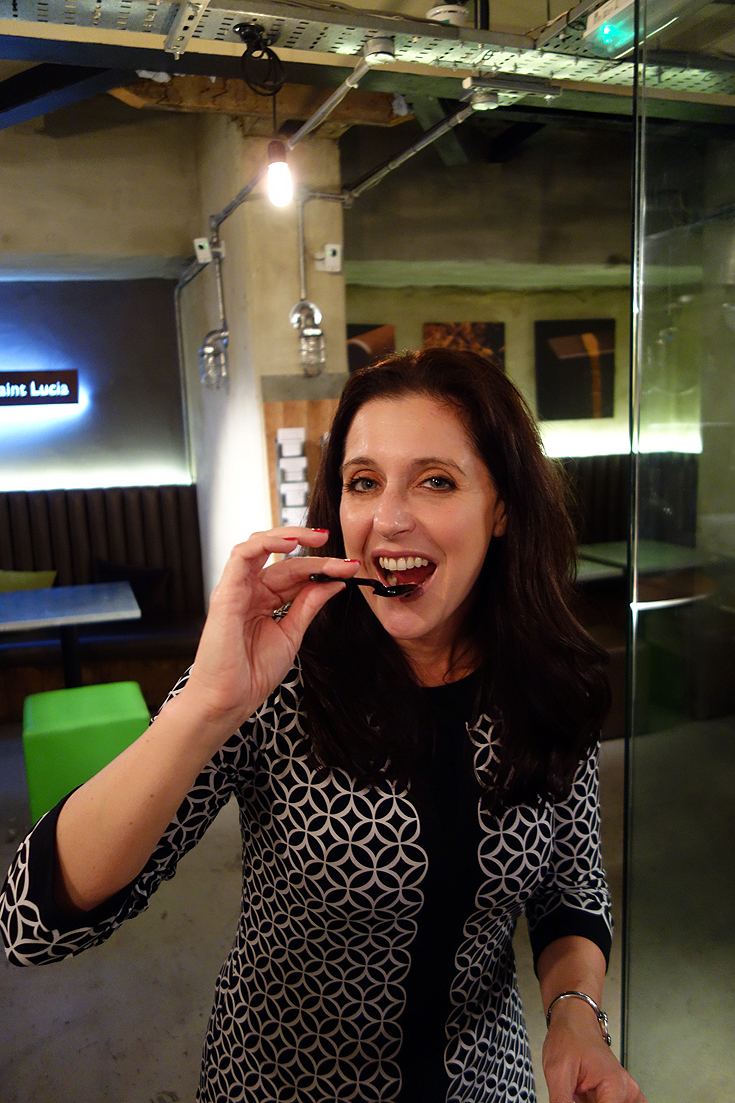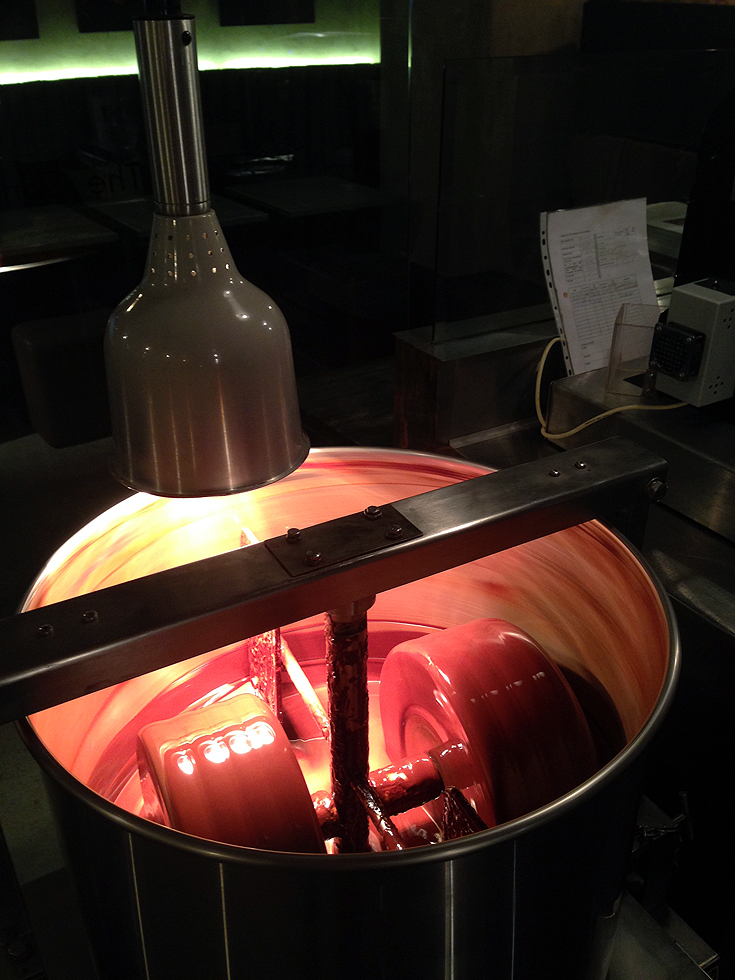 They also gave us a box of chocolate to devour eat at home. It didn't last long.
They have locations throughout London. We took the class at 4 Monmouth Street, London WC2H 9HB.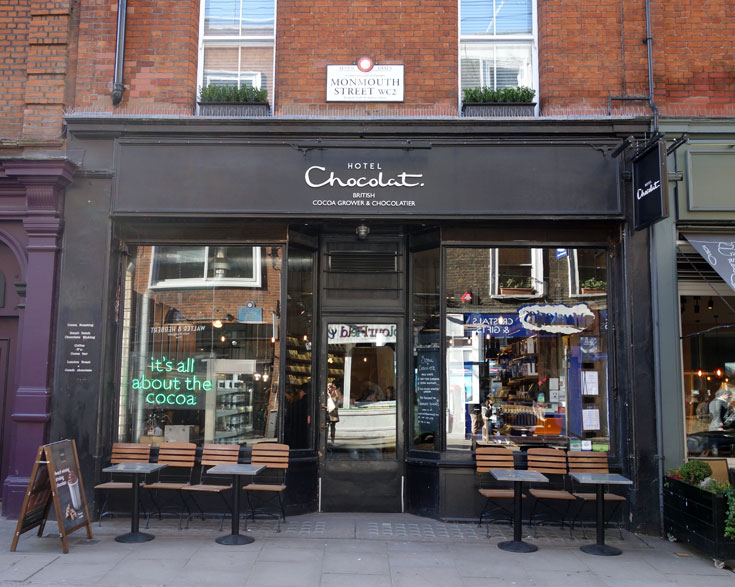 You can even stay at their hotel, which is set among the cocoa groves, in Saint Lucia.
My favourite chocolate item here is the Billionaire's Shortbread.
Best Chocolate in London: Hotel Café Royal
Last year I was invited to learn how to make and a chocolate Easter egg at Hotel Café Royal. During the evening I not only had the chance to many other London bloggers, but also learned quite a bit about the hotel's chocolate making process from their Executive Chef.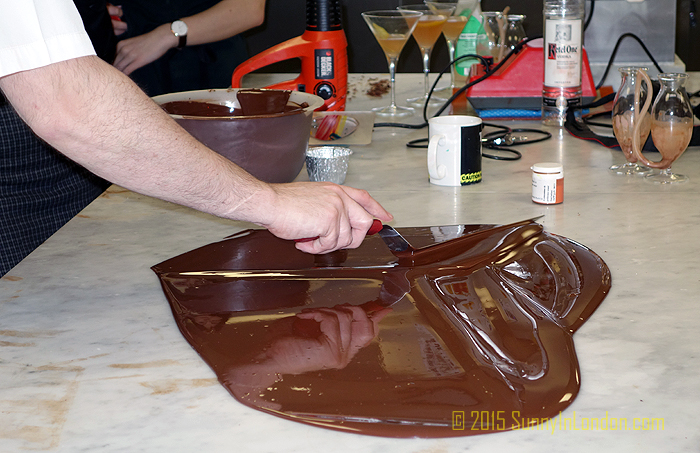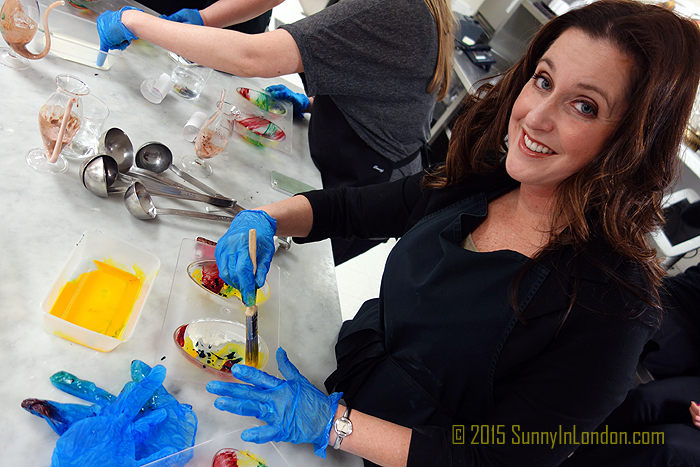 I didn't win the decorating contest for the egg. This meant that when I got home, I didn't feel any remorse eating the egg I created. The taste of the silky, creamy chocolate erased any 'artistic sentiment' that might have existed. So worth it.
My favourite chocolate item here is: their annual Easter Eggs of course!
You can find the hotel at 68 Regent Street, London WCB 4DY.
Best Chocolate in London: Choccywoccydoodah
I frequently visit Choccywoccydoodah in Carnaby Street. One of the first blog experiences I had in London featured visiting their Bar Du Chocolat for a chocolate lunch.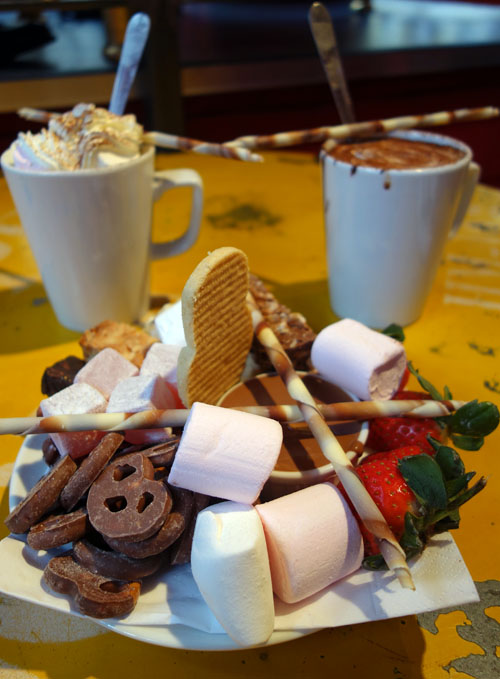 Another blog highlight was when I received a golden ticket to travel to their Brighton location for Halloween. The fun, flavourful afternoon featured decorating a solid white chocolate skull. The pain I suffered carrying it on the train home to London (during rush hour) was quickly forgotten when it came time to eat my treat.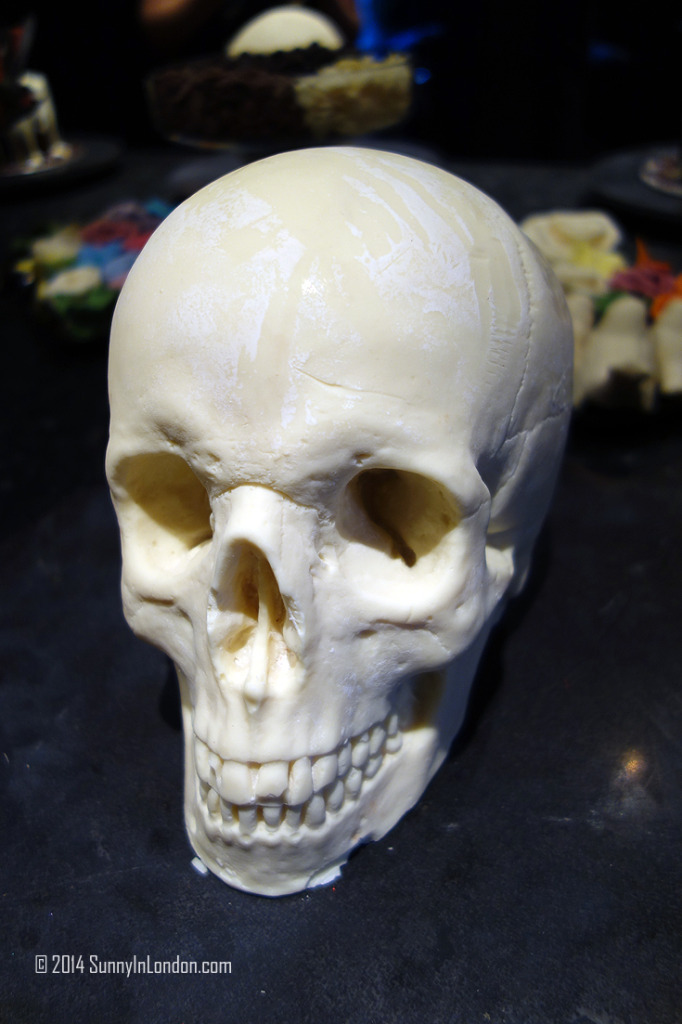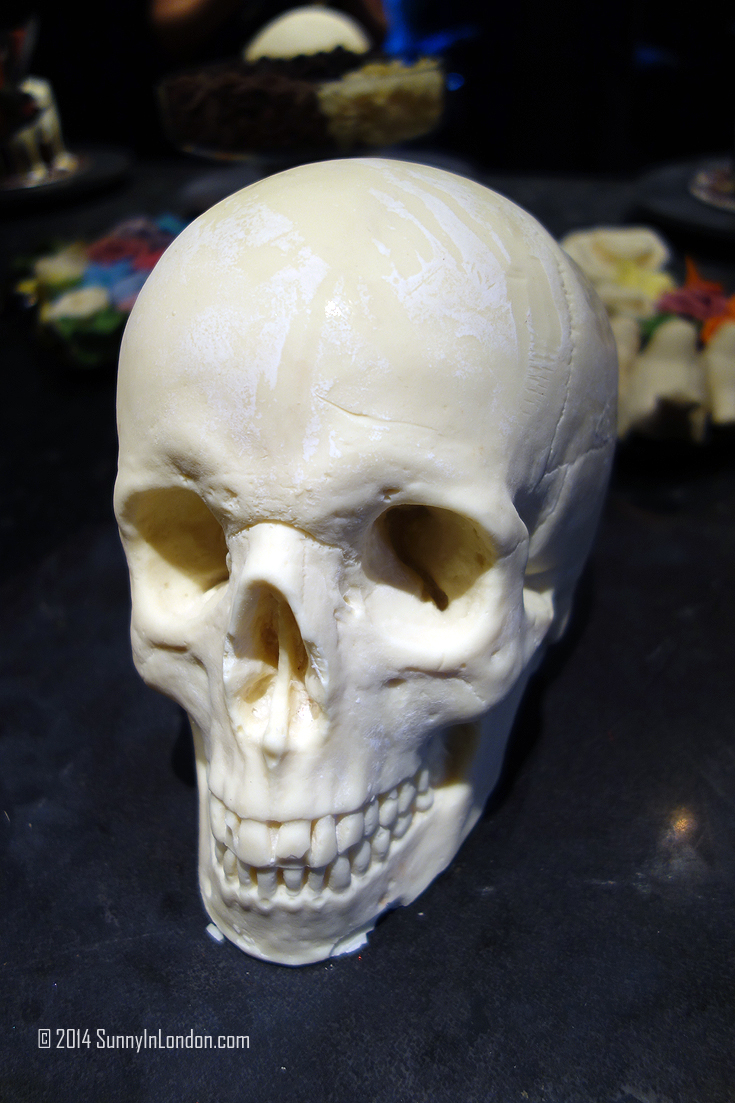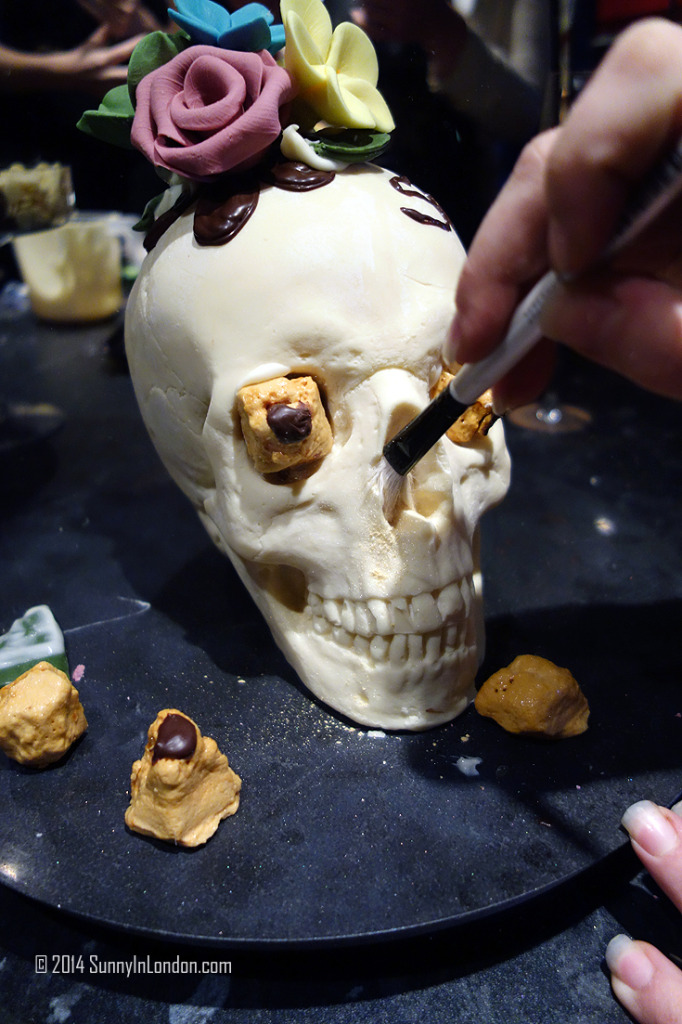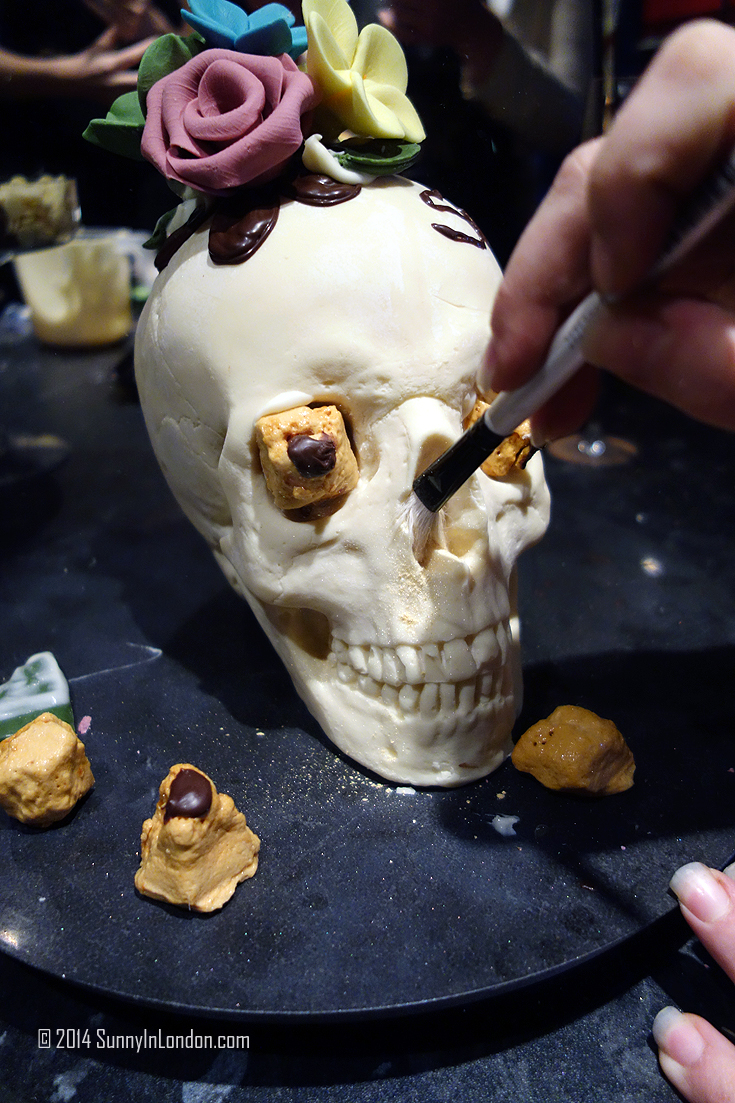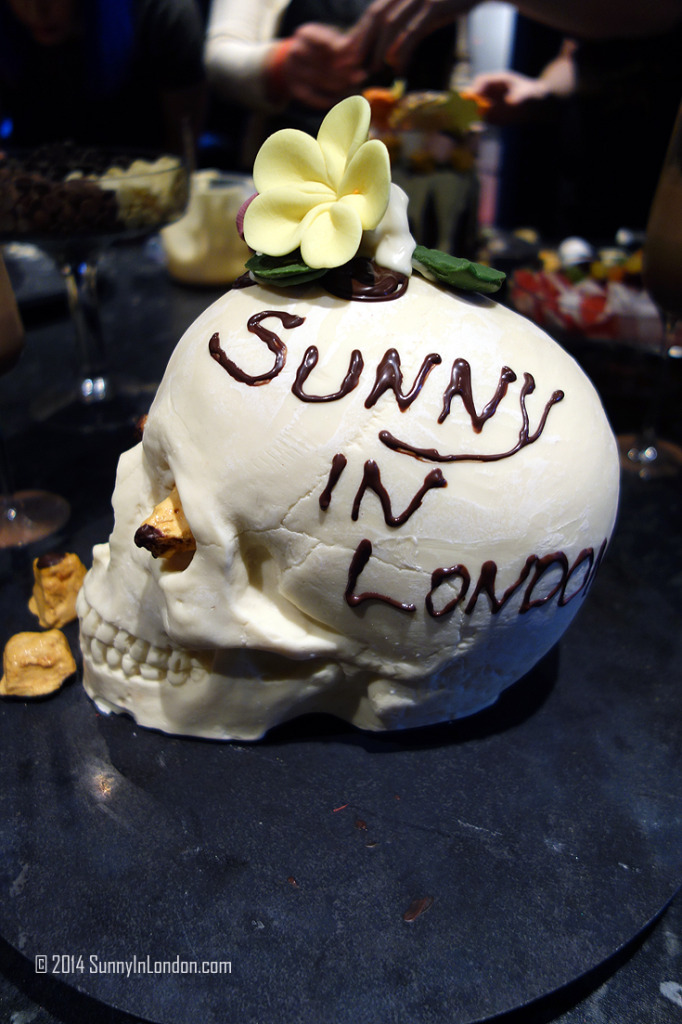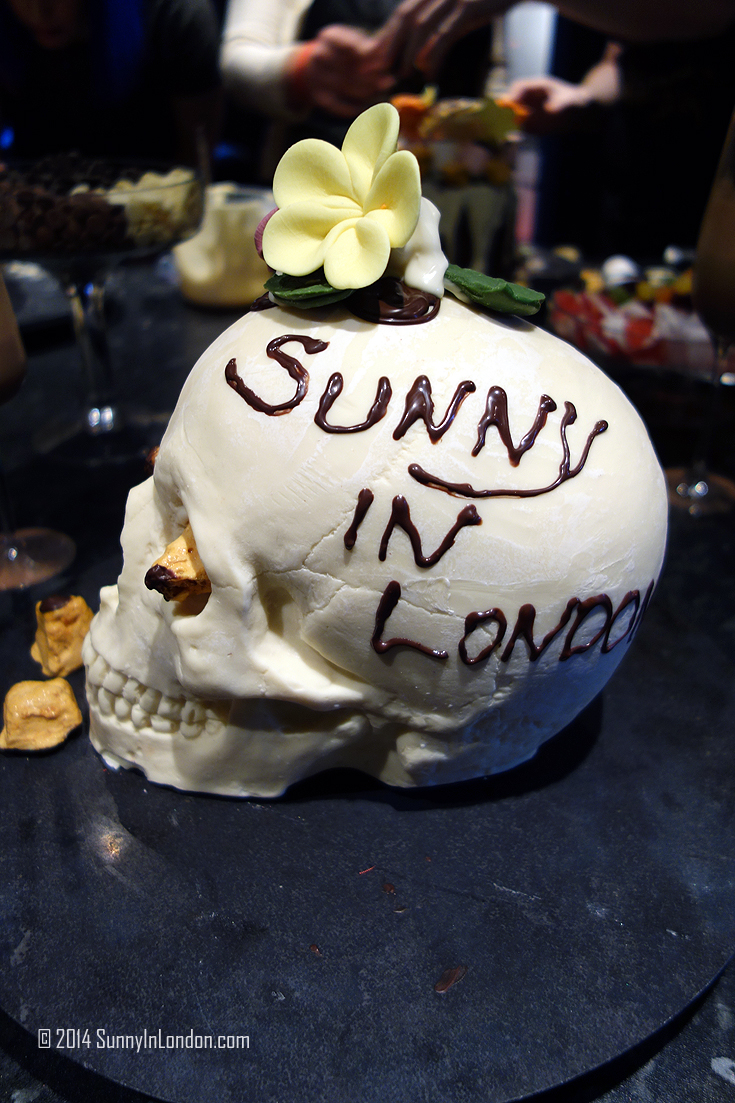 Although, I will admit that Mr. Sunny had to involve his colleagues to break it in to pieces. I believe some type of jack hammer was used. It really was a solid chocolate skull.
If you're ever in the Carnaby Street area of London, this is a must see and eat. If you can't afford the calories, at least tease yourself with the gorgeous images of their seasonal displays and products.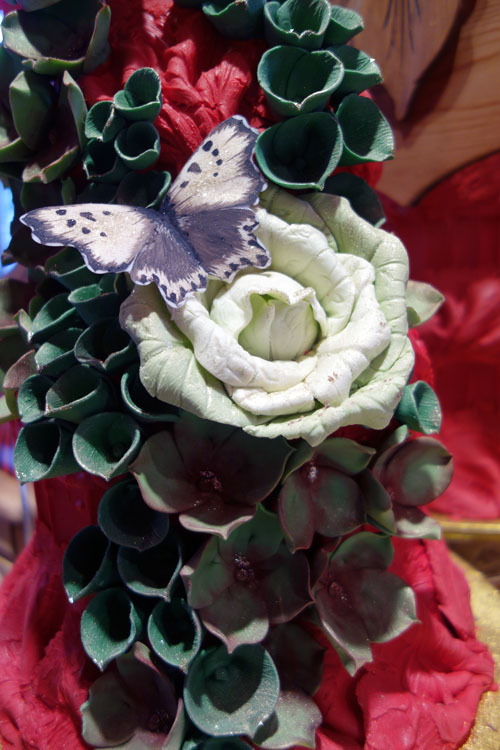 They also have a Secret Room that's available for small party bookings.
If you can't make it in to the Carnaby Street Choccywoccydoodah while in London, you can watch their chocolate cake making adventures via their reality show.
When I emailed them to let them know I was once again raving about their chocolate creations, they responded with a gorgeous photo of their hottest product this season.
For Easter, they are proud to present a small collection of enormous chocolate Faberge inspired eggs featuring Unicorns and Dragons. A trio of eggs, as featured, weigh in at around 100 kilos and cost £25,000. The eggs are entirely handmade, hand sculpted and painted, all in chocolate and are available to order only, with 3 weeks lead time required.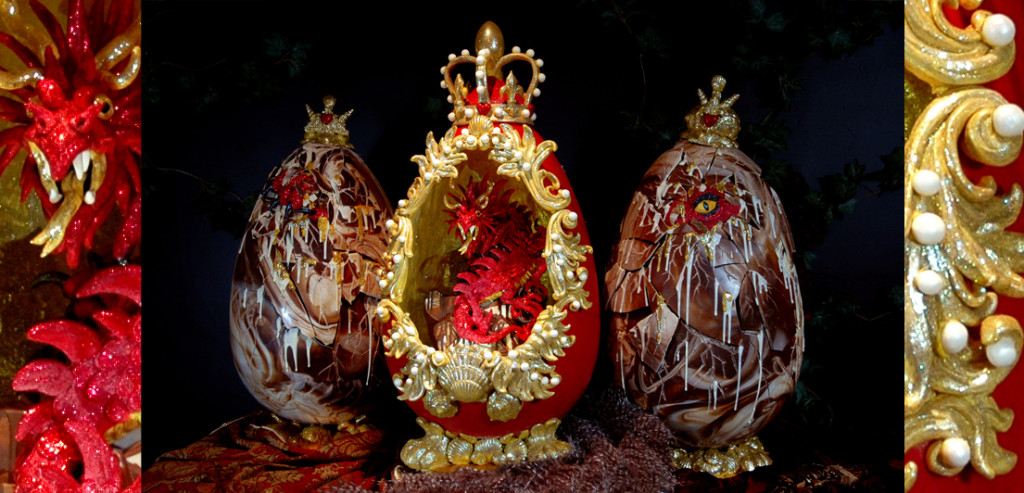 Alternatively, you can indulge in their handmade fantasy eggs in an egg box. They include 5 handmade chocolate eggs, filled with praline and caramel, sitting with a cheeky hatchling chick. They are £25 a box. These are available either at the London or Brighton shop or Choccywoccydoodah online.
The Faberge inspired Dragon collection can be seen in the London Flagship, 30-32 Fouberts Place, Carnaby, London W1F 7PS.
My favourite item at Choccywoccydoodah is the: toffee popcorn bars. However, I wouldn't say no to a Faberge egg from the Dragon collection if you wanted to send me one, Sunny friends. 😉
Best Chocolate in London: Godiva UK
Americans seem to have a stronger knowledge of the brand Godiva. Londoners, surprisingly, don't recognise it as quickly. They have a location on Regent Street and last summer sold chocolate ice cream that was, in my words, 'Go-Die Vor'! It was deeee-licious!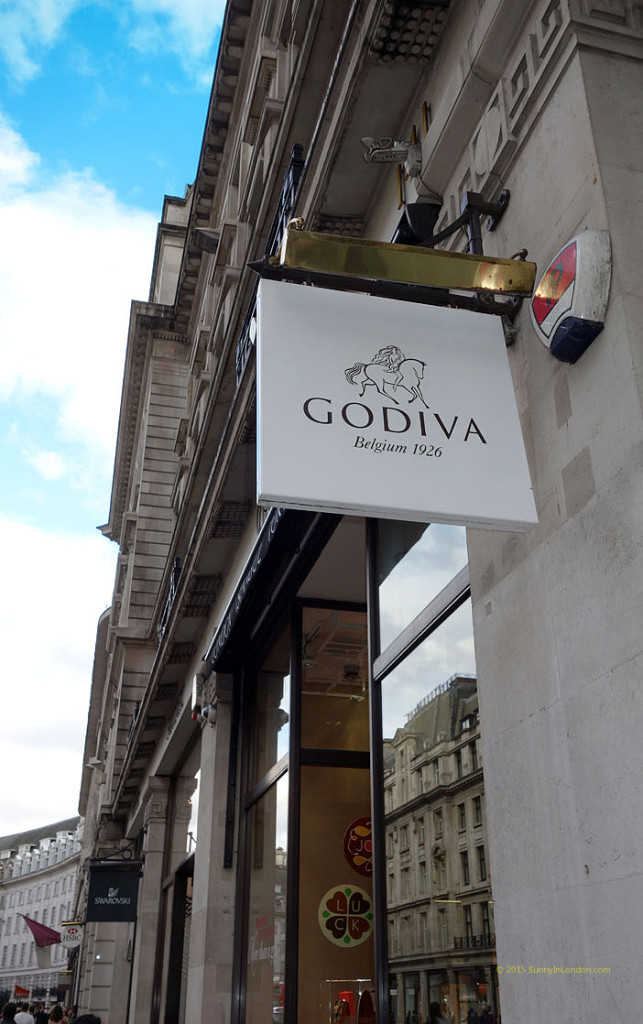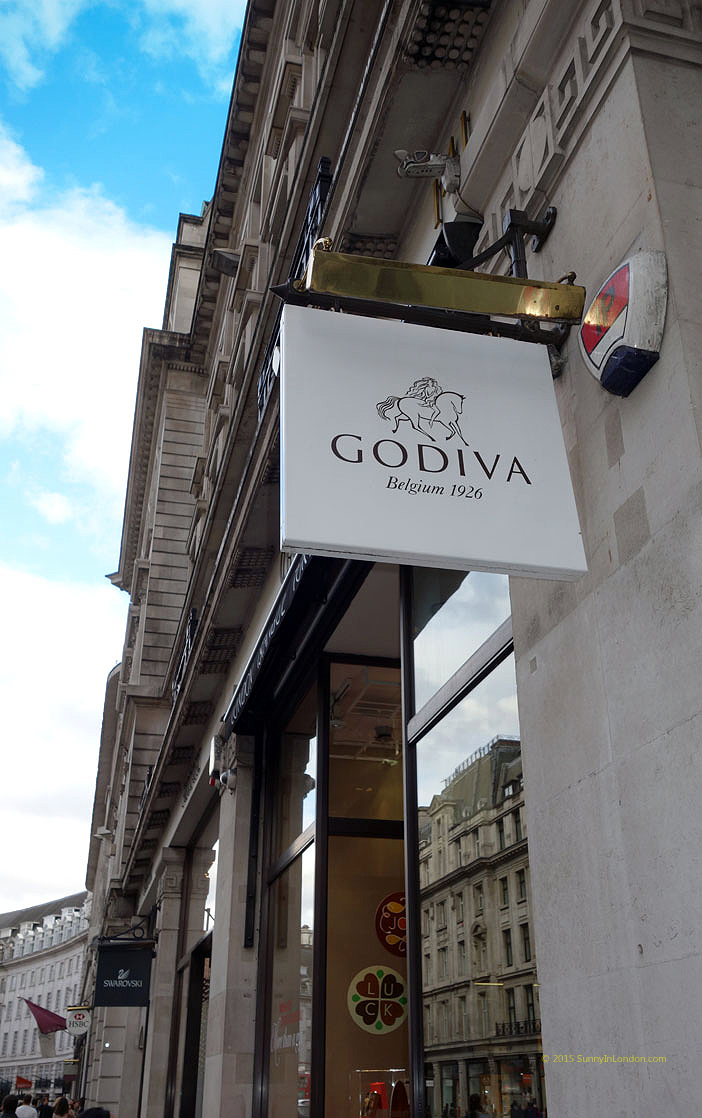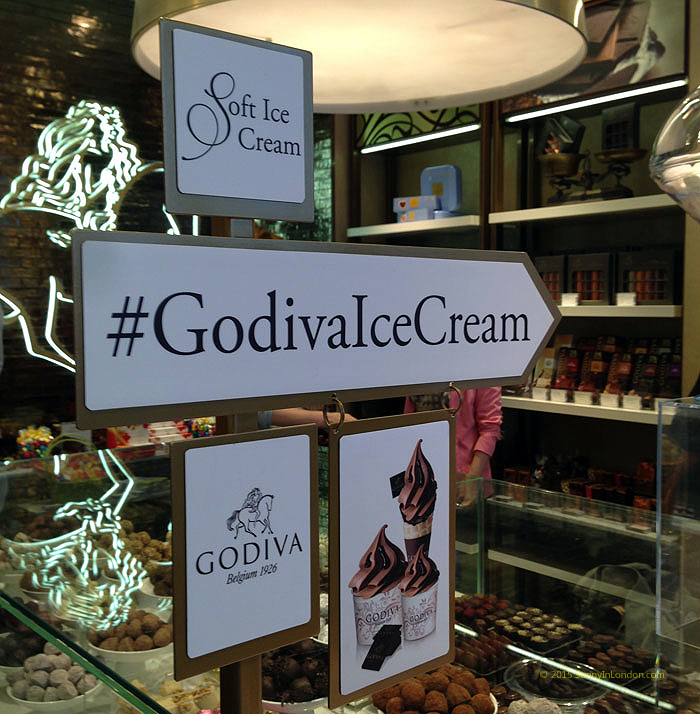 Just like Choccywoccydoodah, I always make a stop in the store when I am shopping or passing by because it's so damn Instagrammable! It's at 141 Regent Street W1B 4JA.
My favourite item here is the chocolate covered strawberries, which are nearly always on display.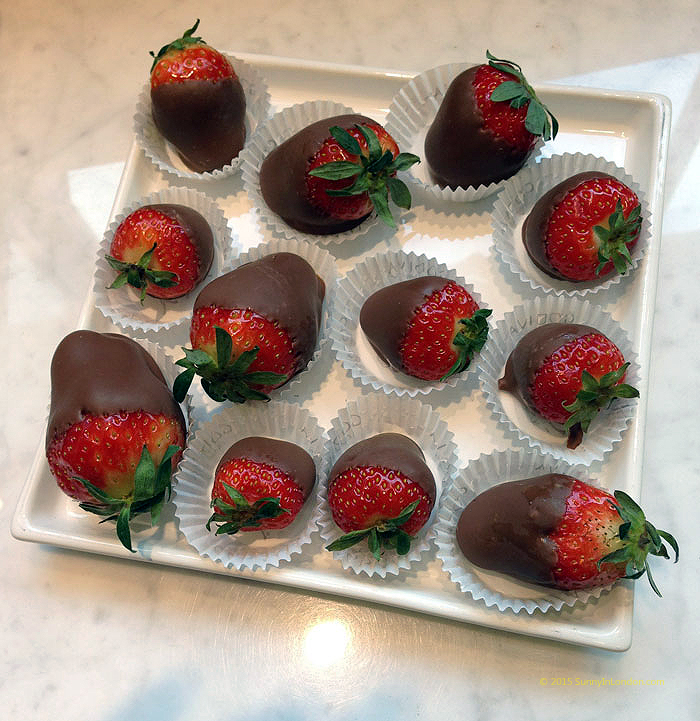 Best Chocolate in London: Cocoa Bijoux
Through Twitter, I discovered this specialty chocolate shop in West Hampstead in 2011 while I was planning for a trip to London prior to living here.
Cocoa Bijoux is a secret treasure because it isn't showy on the outside and isn't in the heart of Central London. However, if you can make a trip to this North London location in Zone 2, it will be well worth the extra effort. It's just around the corner from both the West Hampstead Underground and Overground stations. Inside, you will find chocolate jewels.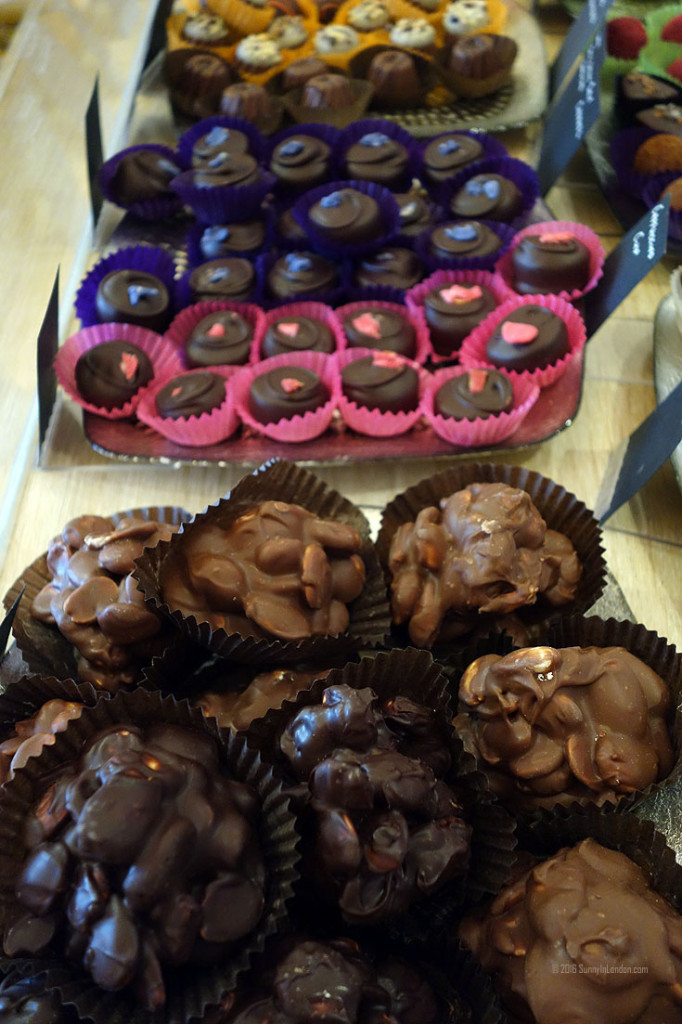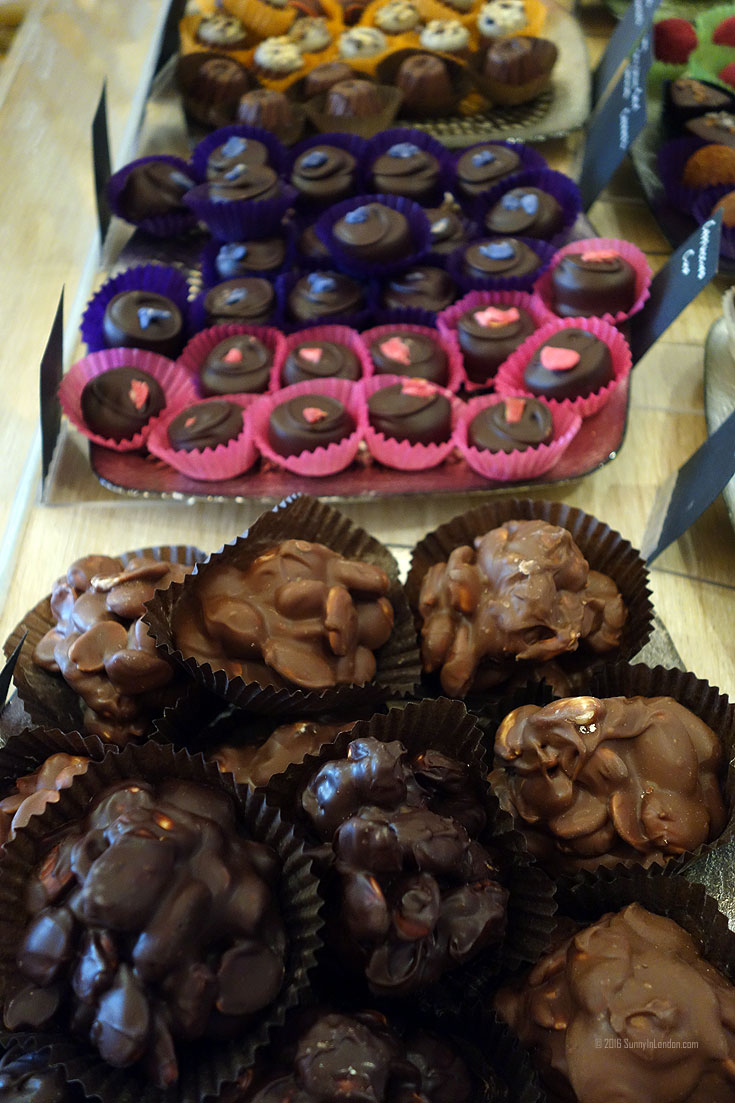 The owner's inspiration for his chocolate products started early in his childhood. Since he's always been a foodie, he prides himself in making sure every product he offers is fit for perfection as it shines on his shelves. With over 60 different chocolate bars, each brought in for a specific reason, Cocoa Bijoux truly is the chocolate store in London with the best hidden story.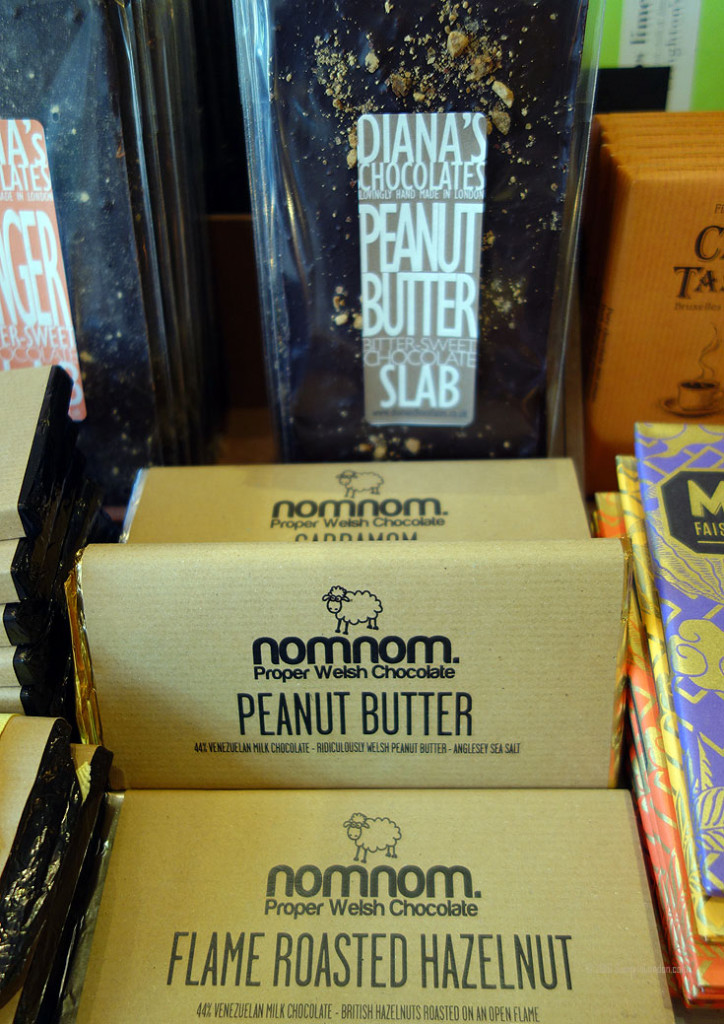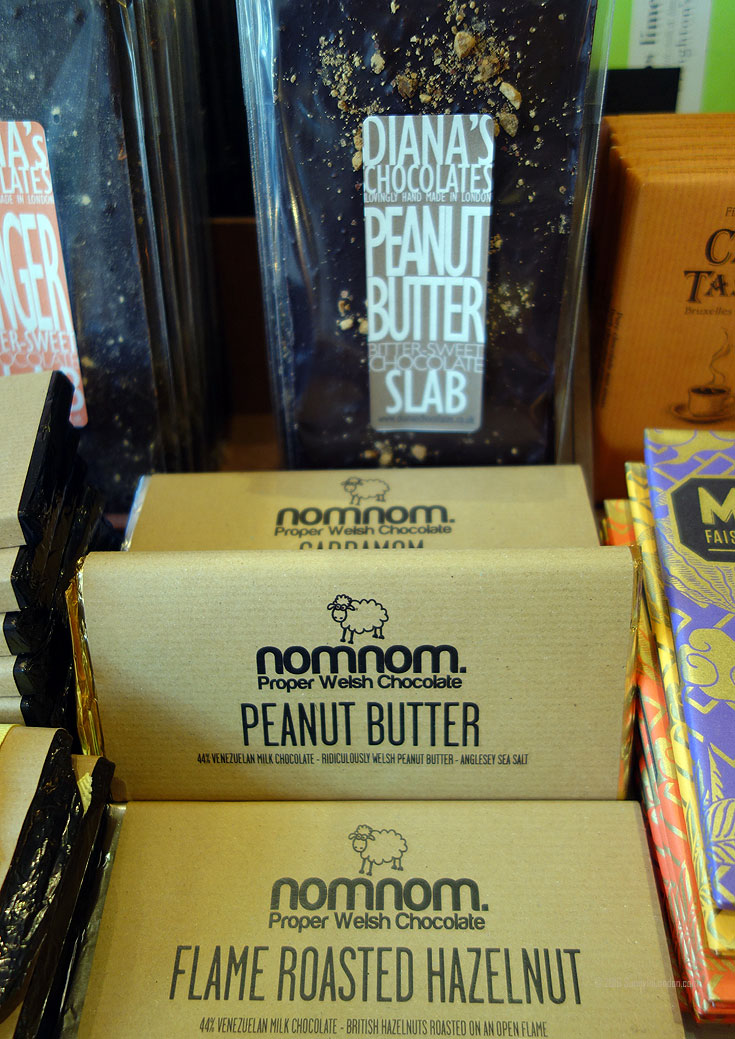 Not only do they have seasonal specials for you to entertain your dark indulgent dreams, but also they'll dazzle you on any given day with what is rumoured to be the best hot chocolate in London. Chick out some of their Easter chocolate surprises…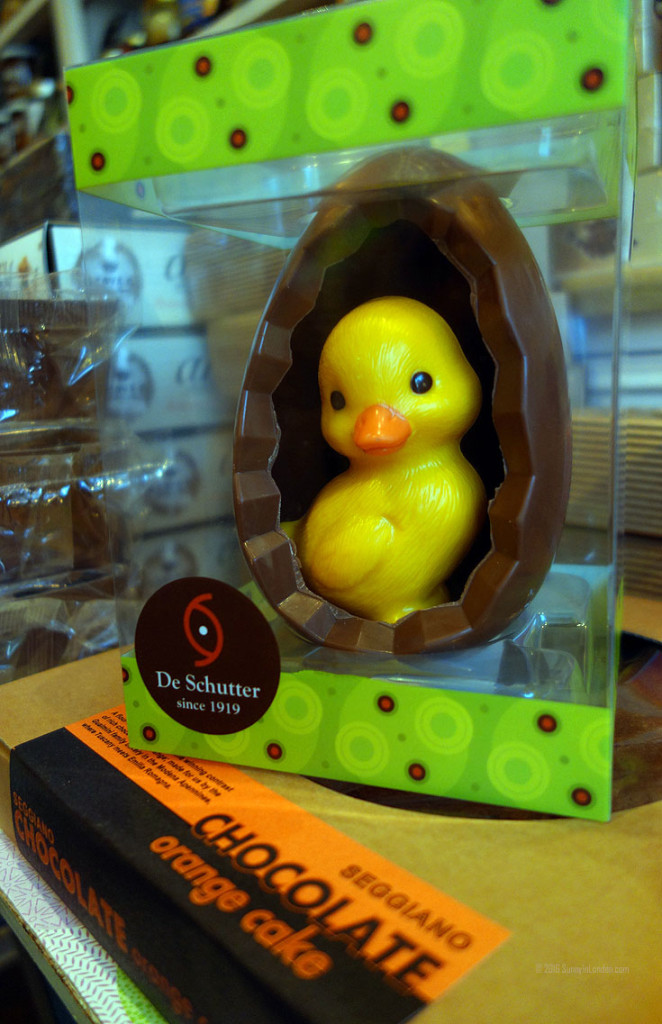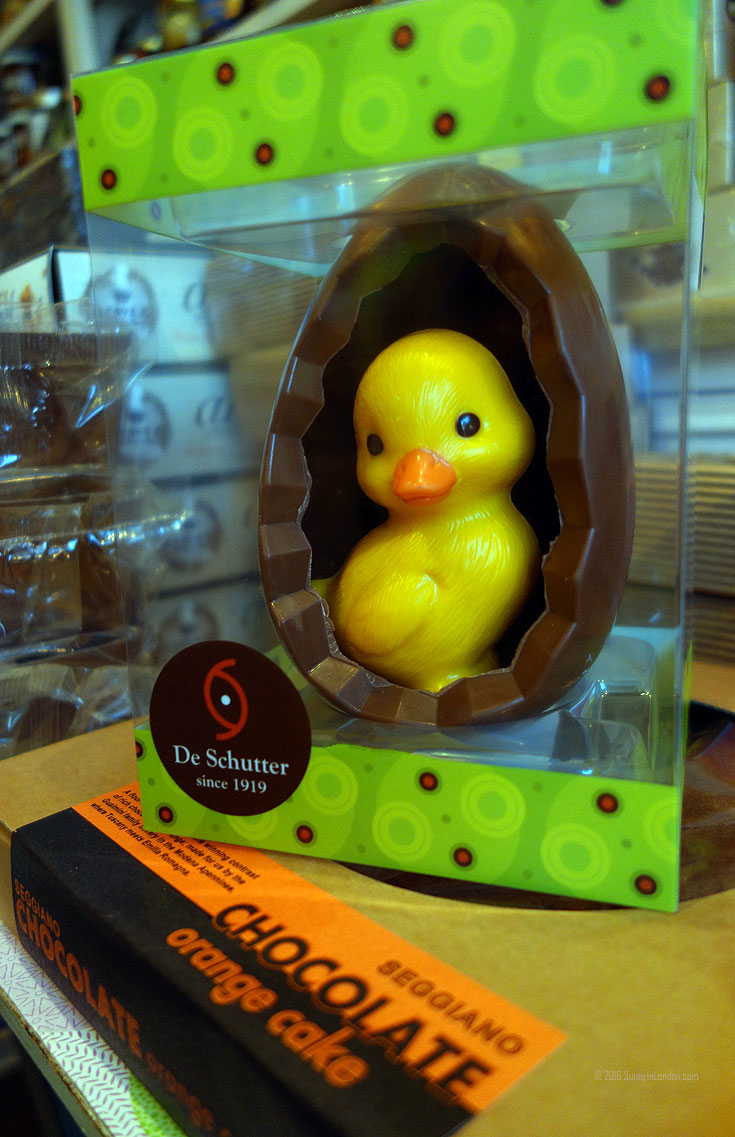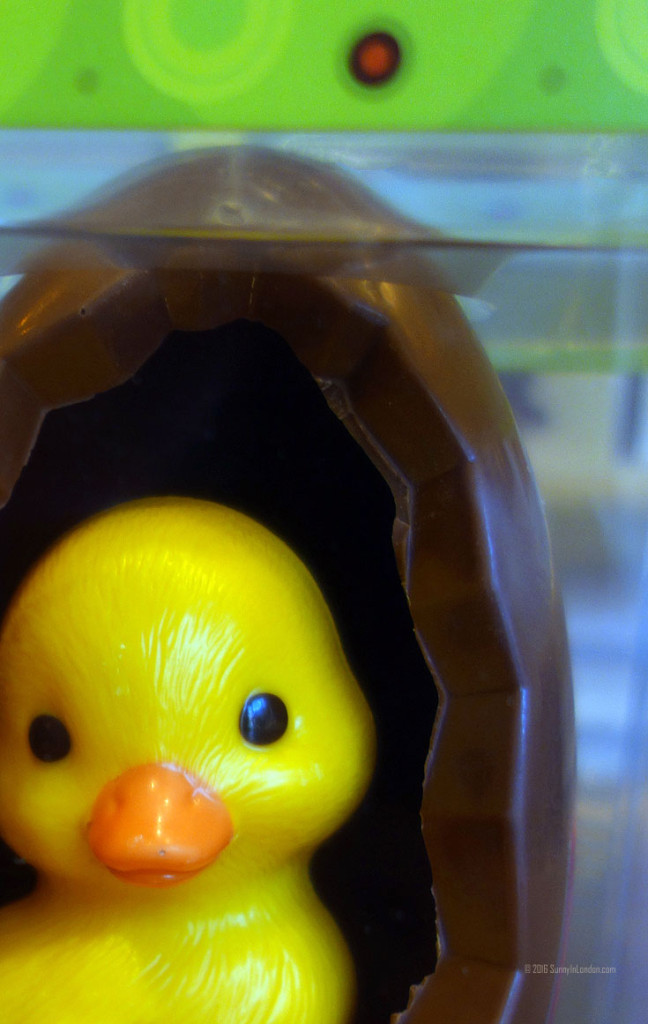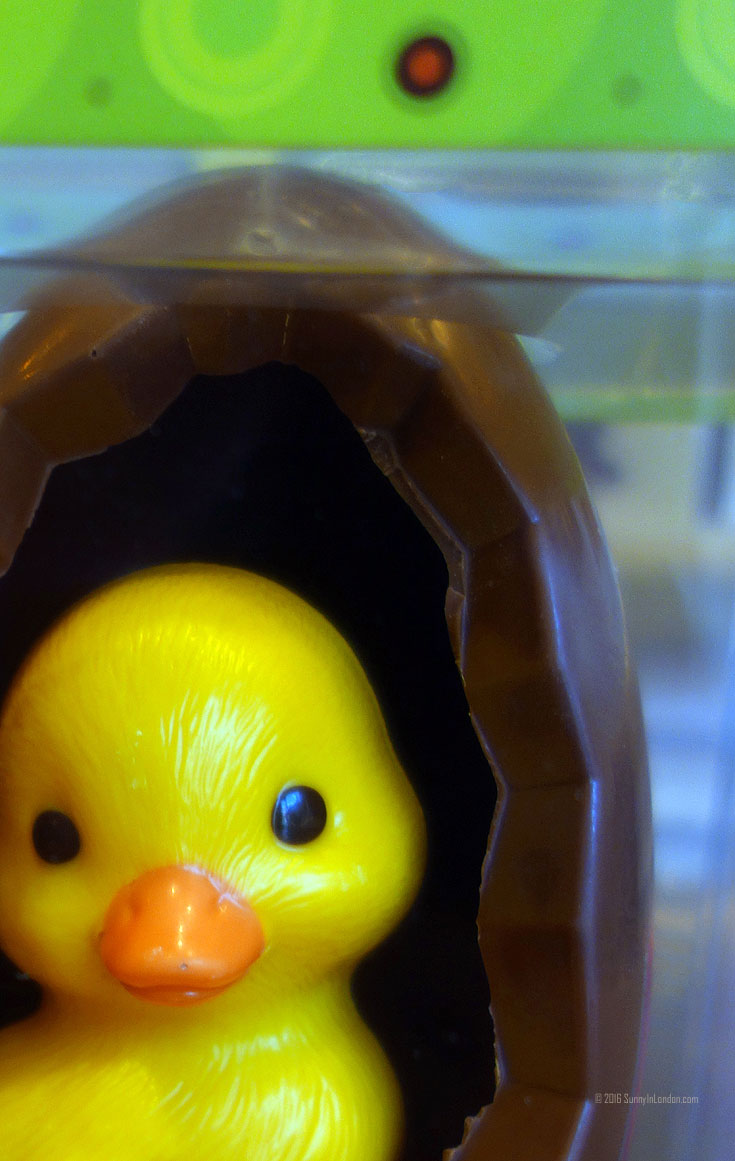 Cocoa Bijoux concentrates on full flavour and beautifully designed chocolate. I can't wait to share with you the full story about this very special London location in an upcoming blog feature.
You'll find Cocoa Bijoux at: Broadwell Parade, Broadhurst Gardens, London NW6 3BQ
My favourite item here is the Peanut Butter Truffle.
Best Chocolate in London: Final Thoughts
Perhaps you can wander the city for hours just eating chocolate to gather your own opinions?
Ha Ha! You know where I am going with this, right? Why of course there is a tour for that type of adventure.
I haven't been on any of the chocolate walking tours in London. However, as I prepared to write this blog I stumbled upon the Chocolate Ecstacy Tours website. Now, my big foodie problem is trying to decide which of their tours to take! They offer a chocolate tour in Mayfair, Chelsea and Notting Hill. And that's just a few off their extensive list.
While I figure out which tour to check off my chocolate in London bucket list, I'd love to see your thoughts about my choices and challenge you to add your picks in the comments below…