When it's sunny in London, you can fill an entire day with things to do in Hyde Park. In fact, you will need more than just one day to accomplish everything that is on the list of possibilities. How do I know? Recently, I gave it a go.
I spent several hours sort of wandering through this ginormous royal park in London. I say 'sort of' because I had a prepared list of things to do in Hyde Park. However, I also wanted to give myself flexibility to have a few spontaneous adventures during the day. In fact, as the time went on, I put away my camera and just strolled through the paths and absorbed as much as I could without the stress of capturing every single beautiful view on film. Still, I returned to my London flat at the end of the day with hundreds of photos and video clips.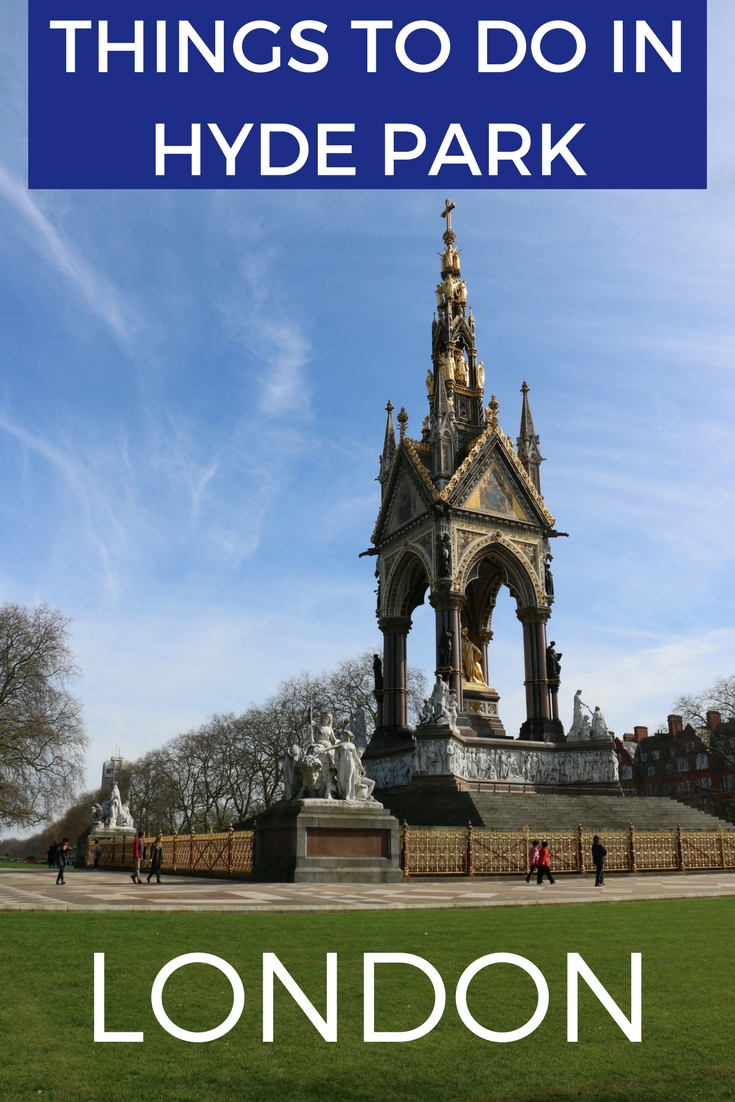 Things to Do in Hyde Park, London
The Rose Garden:
I read that this location is available to see all year. However, I was there the first few days of April and can't say that it was bloomin'. You would probably be better off checking it out mid-May at the earliest in the calendar year. It's located in the south-east corner of Hyde Park, south of the Serpentine Road near Hyde Park Corner. It opened in 1994 and the concept includes horns sounding one's arrival into Hyde Park.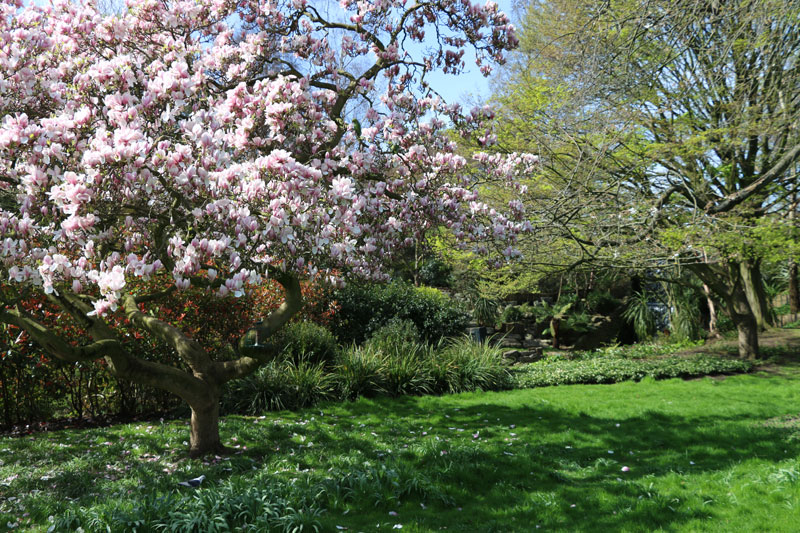 Speaker's Corner:
As a traditional site for public speeches and debates, you can find this area in the north-east part of the park. In history, Karl Marx, Vladimir Lenin and George Orwell exercised their right to free speech in Speaker's Corner. As long as the police consider what you are saying is lawful, you are free to say whatever you wish, usually as loudly as you wish. Whether or not people care to hear your ideas is a completely different story. Generally, you will find the crowds gathering for this purpose on Sunday mornings.
Sports:
As with most public parks, physical activities are extremely possible. On a sunny day in London, you'll find people roller blading, cycling, walking, jogging, throwing frisbees, and even swimming.
Princess Diana Memorial Walk:
90 plaques set in the ground create a seven-mile-long-walk which takes you within sight of locations associated with Princess Diana during her life. In the southwest corner of Hyde Park, you'll find the fountain. It symbolises her openness and has three bridges which will lead you the its heart. For a look at how beautiful the water flows, make sure you watch the video below. It also shows many more activities and things to do in Hyde Park, including the coolest winter activity on the planet! Well, according to me 😉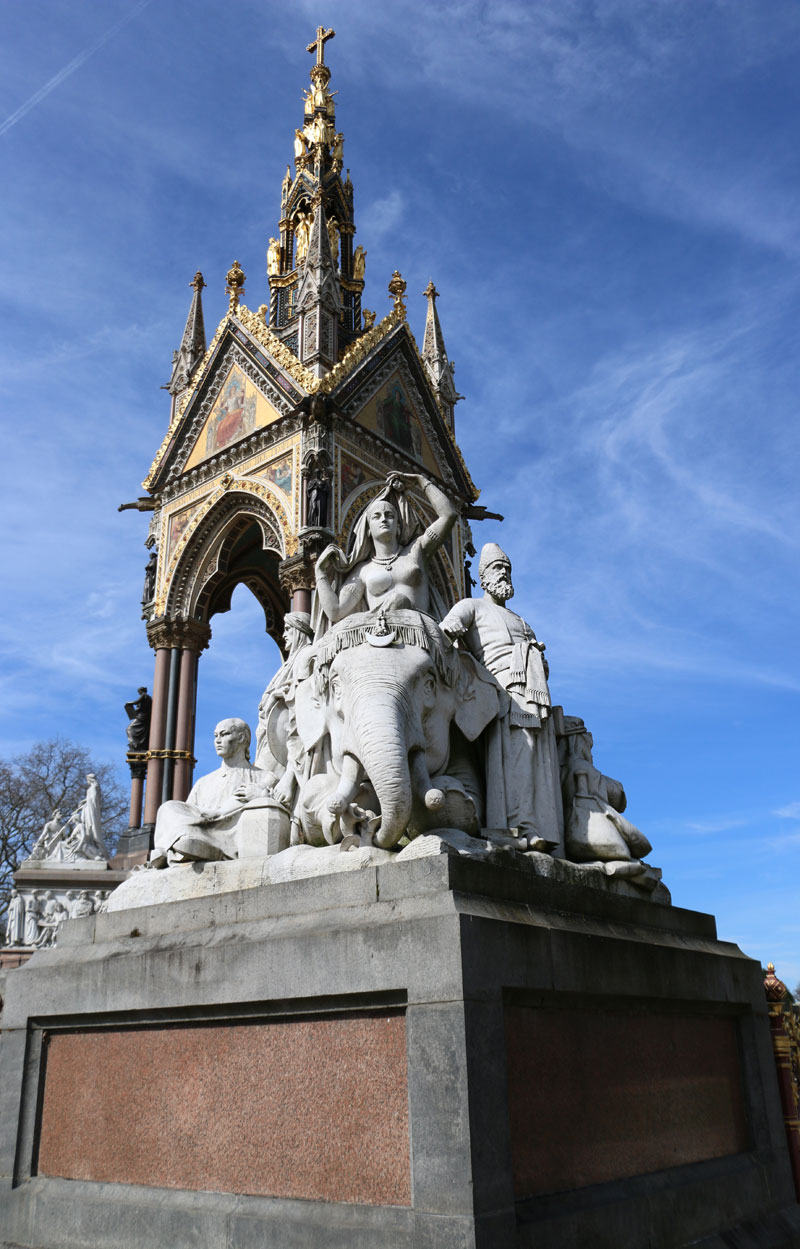 The Sunny News YouTube channel, shares even more advice for things to do and what you'll need to know about London. The blog also has a Guide for Americans Visiting London which is a collection of the top experiences I recommend. You'll definitely want to bookmark it and visit the Pinterest boards created to help trip planning too.
The Sunny News YouTube community is full of Londoners, Americans, and people preparing to visit London. It's a great place to ask your questions and get authentic answers from not just me but tons of people who know about London. I hope to see you there. Of course, feel free to leave questions in the comments here too!
Want a Food Freebie in London?
Subscribe to the Sunny in London weekly email and immediately get the 'Local's Pocket Restaurant Guide to London.' It's the ultimate free travel accessory for your London trip. The Guide has top recommended restaurants from a local, organised by neighbourhood. With it you can easily find a place to eat when you're on a London street. Downloading the file to your phone means skipping Wi-fi and finding a fab foodie place- fast!
As part of the welcome, you will also receive several other free downloads that will guide you through trip planning, plus a weekly edition of the hottest happenings in London.