When it comes to differences between American vs British things, you'll find tons of everyday life occurrences listed. You wouldn't think that a country that originated from the other would be separated by so many things. While generally, grocery stores have a lot in common when you compare the US and UK, for example, the layout is often the same.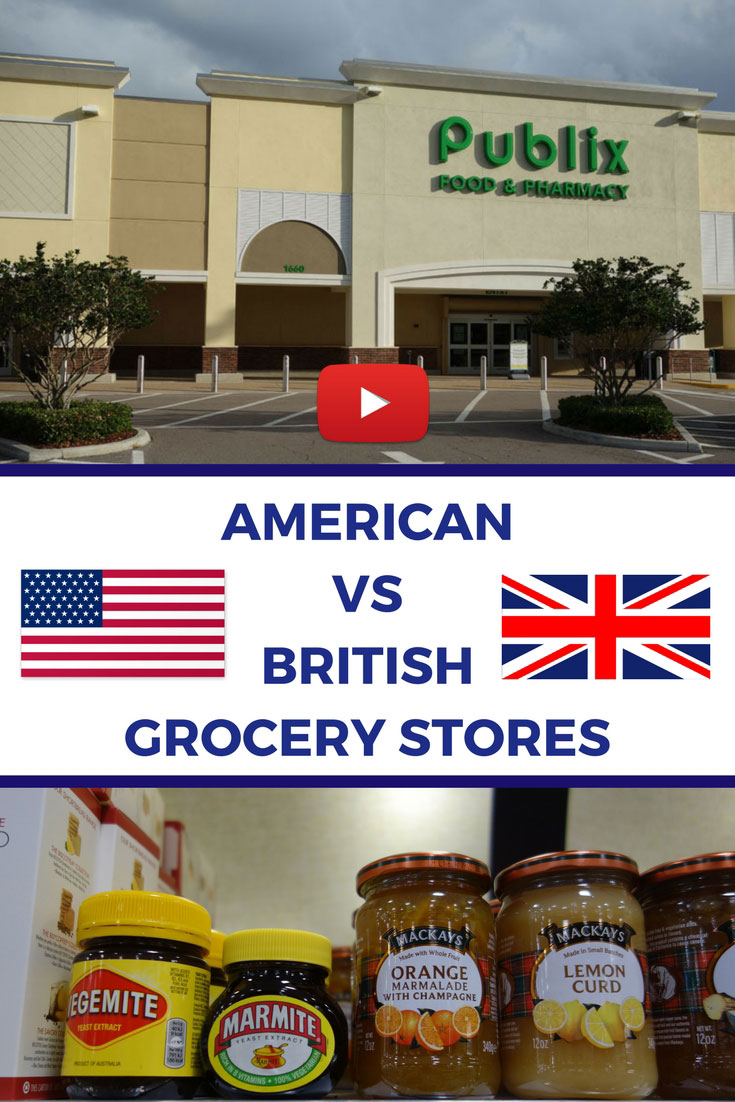 American vs British Grocery Stores:
As an American living in London, I learned quickly that somethings just had different names in my new home. For example, I now use a Spiral Slicer
to make courgette spaghetti a few times a week. Any guesses what that is, Americans? The word for zucchini in England is 'courgette.'
There are also some products that you next to impossible to obtain cheaply or at all in London. For example, American expats will really drool over this picture…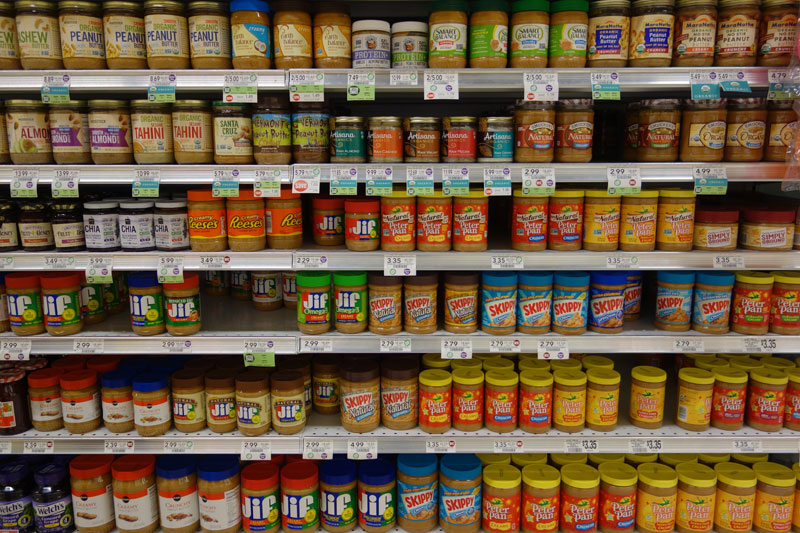 You simply can not find this many options of peanut butter in a UK grocery store.
Through time it is getting better. I've noticed that the Hispanic section of an international aisle of the UK grocery stores is becoming larger. This is what you'll typically find in a Publix in Florida. It's far bigger than anything I've seen yet in London.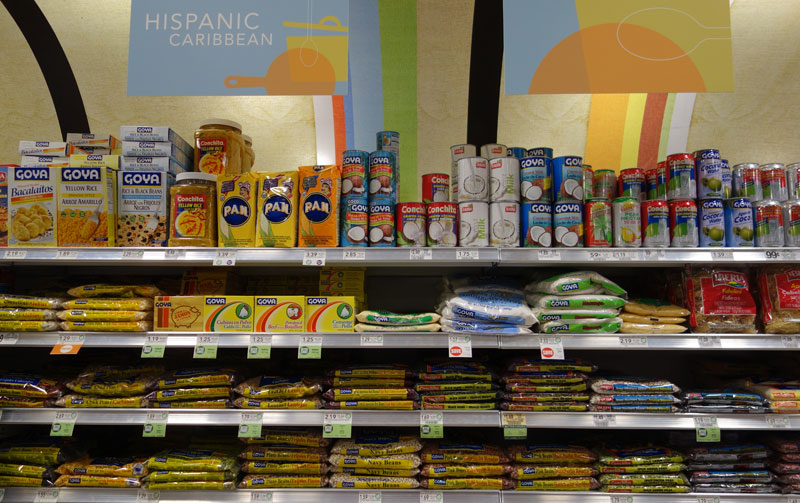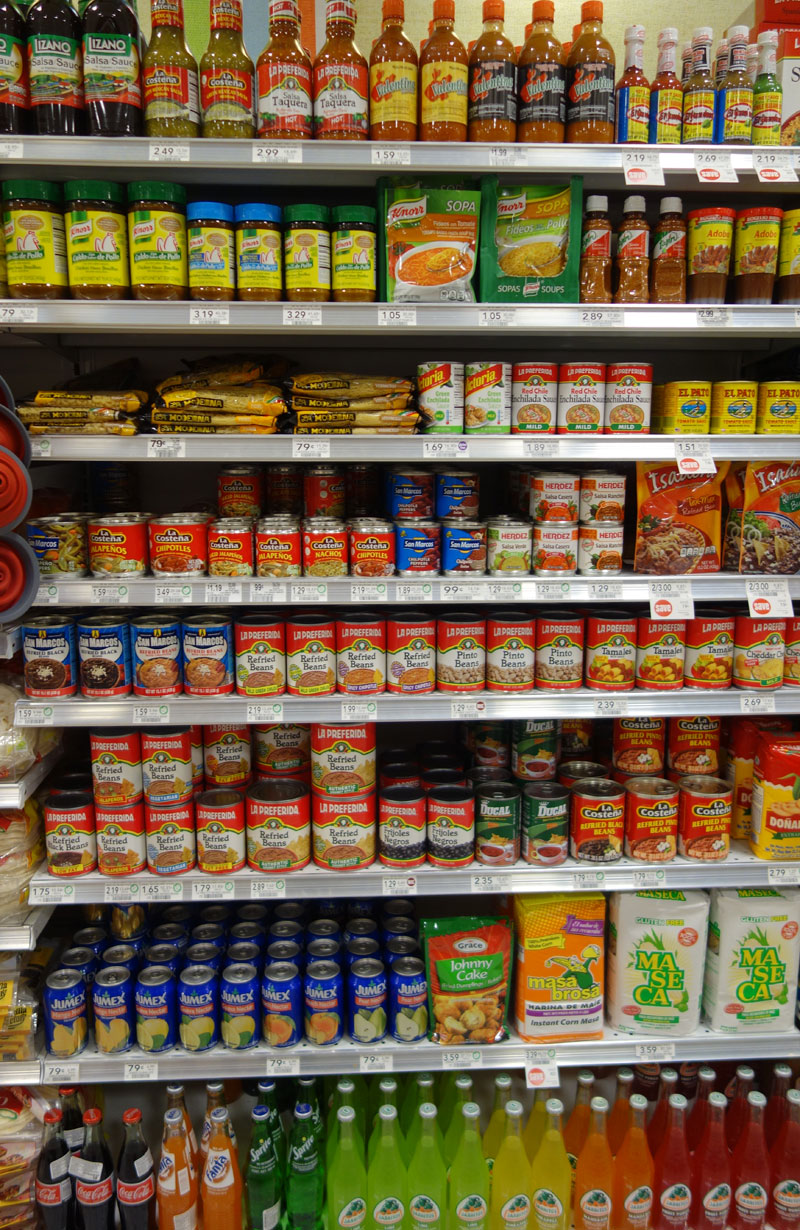 Something that really surprises Americans living in London when they do their first big shopping trip to a supermarket is what happens at the checkout section. Yes, you have self-checkout options on both sides of the pond. But in England, you won't see this…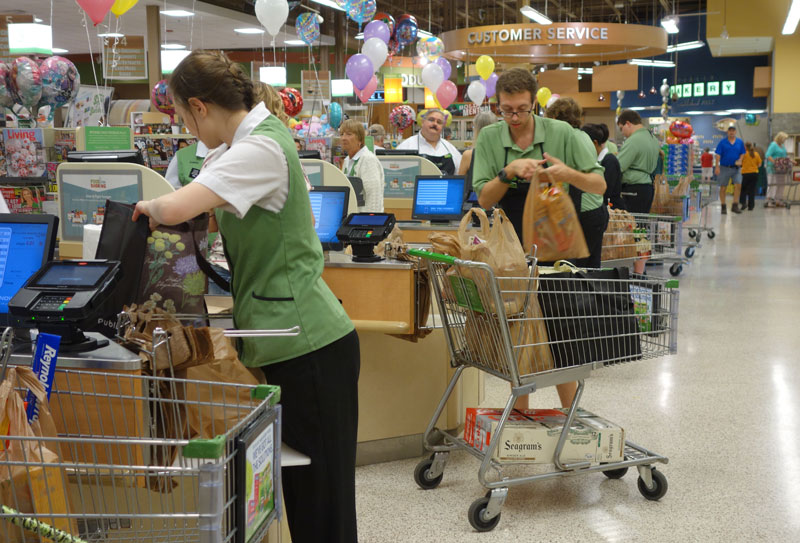 That's right. There are no people bagging your groceries. I get that Publix baggers are an exception and not the norm in every grocery store in America. However, in England, you are all on your own. It really causes anxiety when you're trying to pay for your items with a currency that looks like Monopoly money to you initially and bagging your stuff all at the same time. Ok- it's not third world problems and I appreciate that life could be worse. But, it is a big difference when you're comparing the two different places.
And, I've never, ever seen a British person drink cold tea. I'm not saying that it hasn't happened. BUT- this shot from Publix in Florida would probably horrify most UK citizens…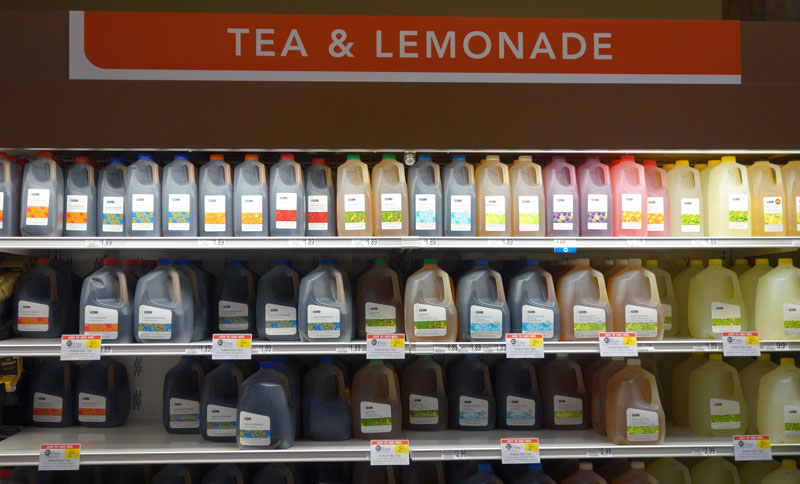 For more American vs British grocery store differences, take a tour with me through both supermarkets in this YouTube video.
The Sunny News YouTube channel, shares even more differences between the UK and USA, plus advice for things to do and what you'll need to know about visiting London.
If you have lived in both America and England, or another country, please leave your ideas about differences in grocery stores or other things in the comments below. The Sunny YouTube community is pretty lively, so feel free to start a discussion there too. 😉
Want a Food Freebie in London?
Subscribe to the Sunny in London weekly email and immediately get the 'Local's Pocket Restaurant Guide to London.' It's the ultimate free travel accessory for your London trip. The Guide has top recommended restaurants from a local, organised by neighbourhood. With it you can easily find a place to eat when you're on a London street. Downloading the file to your phone means skipping Wi-fi and finding a fab foodie place- fast!
As part of the welcome, you will also receive several other free downloads that will guide you through trip planning, plus a weekly edition of the hottest happenings in London.