A London Blogger's Weekend in Hawaii, Mexico and…
At the close of yet another sunny weekend,  I wanted to give you a little peek at a London blogger's life.
My Friday night started with an Internations event at Kona Kai.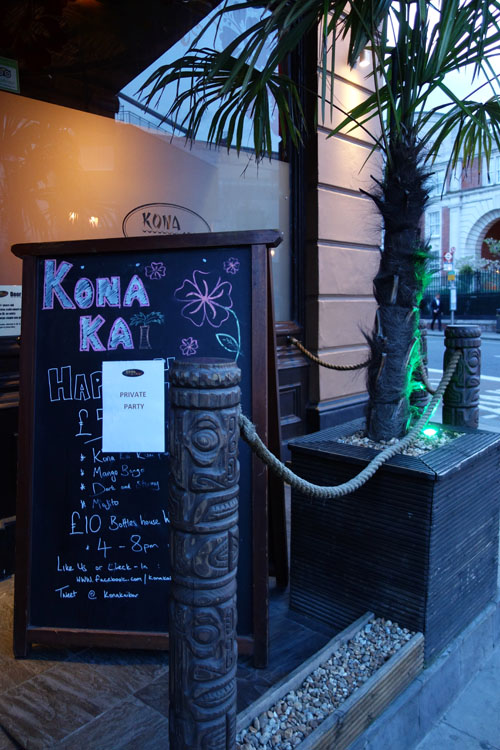 It took me 90 minutes to get to Fulham because I live in North London.
Although the whole place was reserved for this expat organisation, I struggled to meet people. The venue and drinks, however, were fantastic.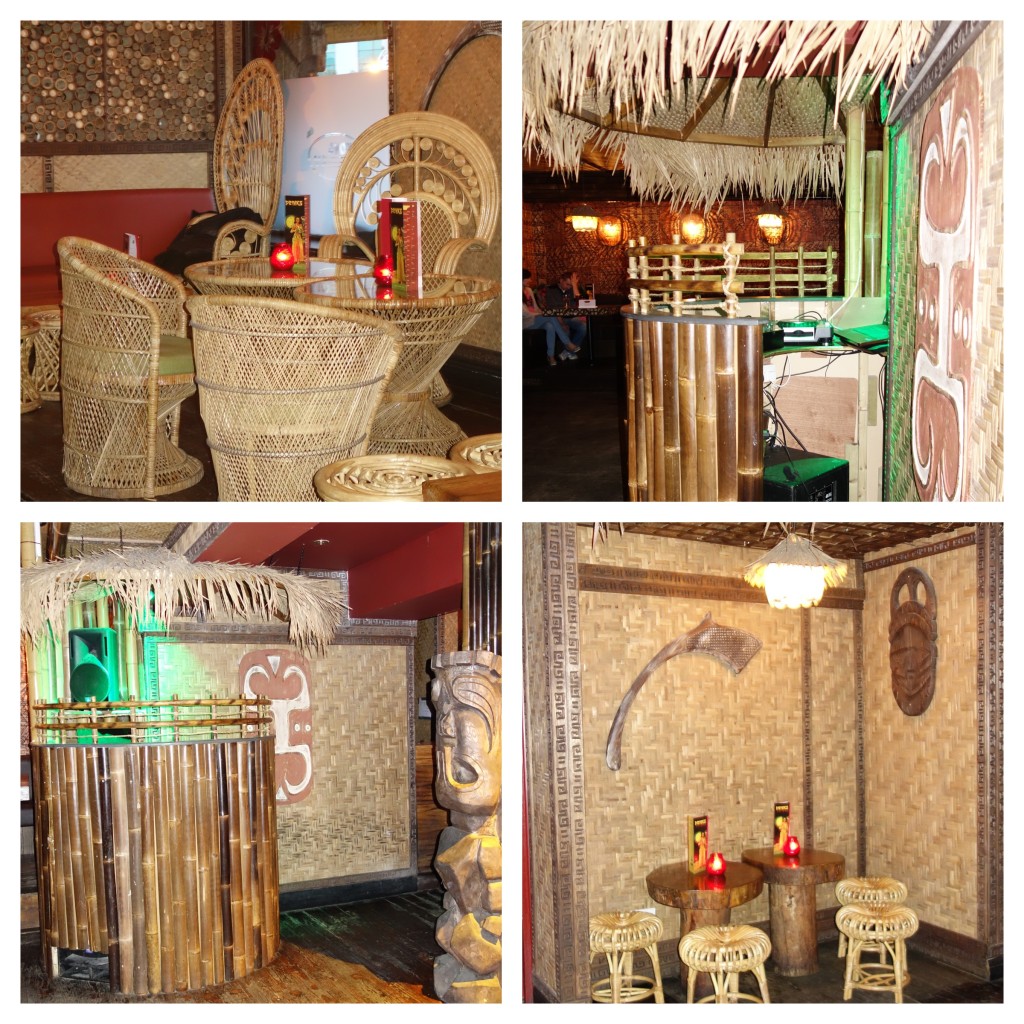 A bartender even gave me two free ones. It definitely influenced this London blogger's opinion of the club. 😉
However, since I was making little progress in meeting people, I left after one hour.
Saturday more than made up for this flop. Mina from Kings Road Rocks invited me to join her at Catherine's birthday bash at La Bodega Negra, a Mexican restaurant. Catherine writes Lux Life: A Lifestyle Blog and is very, very cool.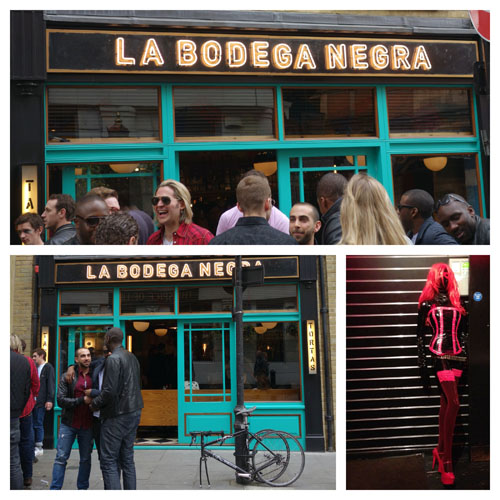 I didn't take many pictures inside La Bodega Negra because it was packed.  And, well, I had way too much champagne to attempt a focused shot.
Catherine co-hosted the party with club promoter Diego Bivero-Volpe. Damn, can they throw a loco party!
In the early evening it ended, but Mina and I discovered the bar downstairs. Check it out if you go there!
On Sunday morning, I realised how stupid it was to drink champagne with tequila.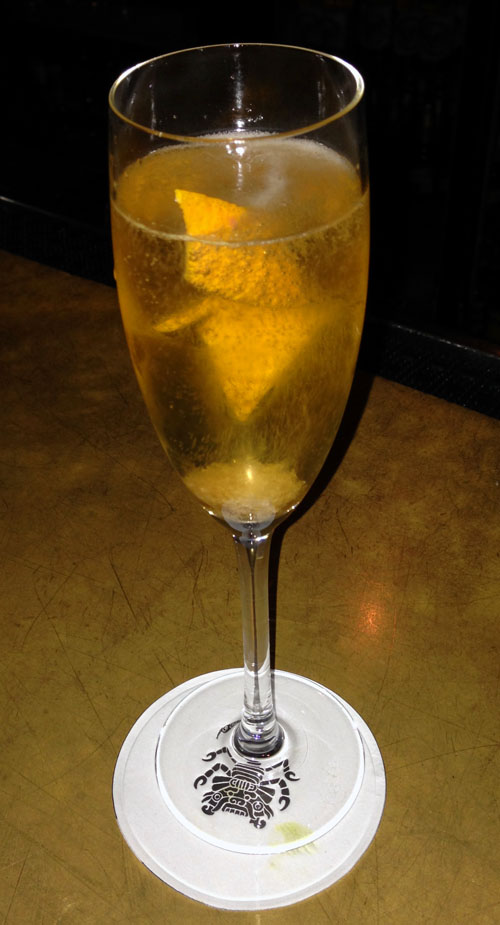 It hurts me just to look at that picture now.
Somehow I managed to make it to the London Blogger Brunch that Catherine organised in Marylebone for 11am.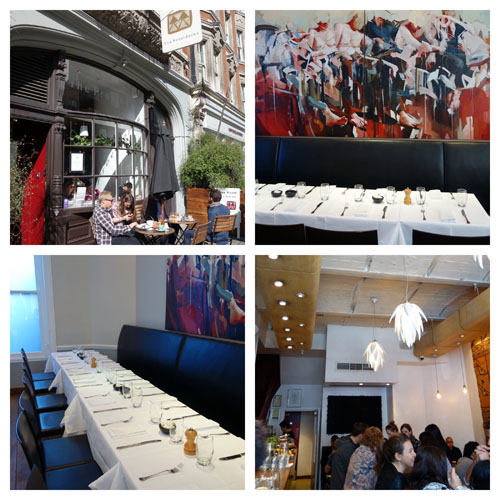 I thoroughly enjoyed my food and time with 13 other London bloggers. At these events the chatter and connections run deep. Cheers to Catherine for throwing an epic party and hosting a fabulous brunch in less than 24 hours!
The Providores gave each of us complimentary porridge. Many bloggers ordered the French toast stuffed with banana and pecans with grilled smoked streaky bacon and vanilla verjus syrup. I had the hot-smoked salmon, two poached eggs and spinach on caraway toast with yuzu hollandaise. Yummy!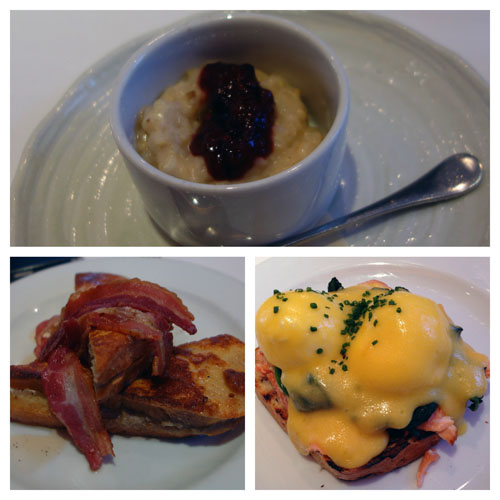 After brunch, I took a stroll down South Molton Street.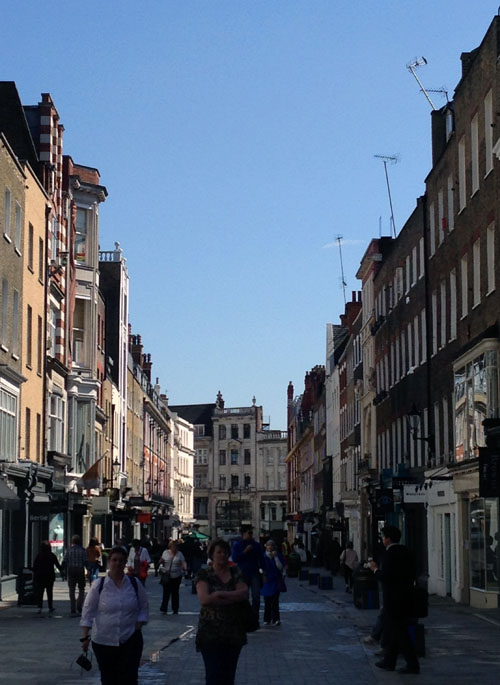 Next I headed through the Theatre District.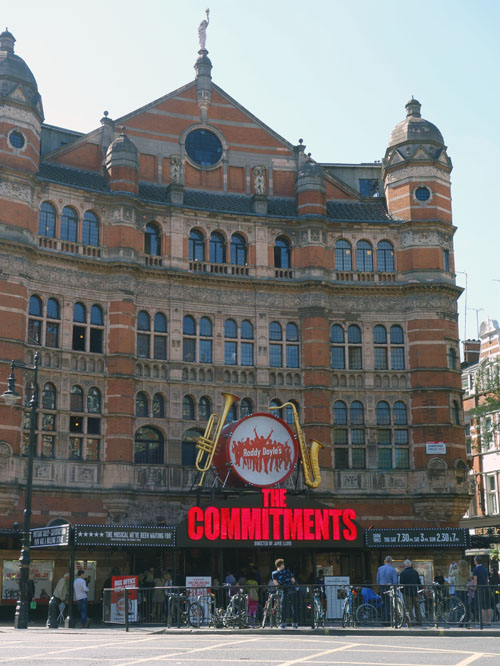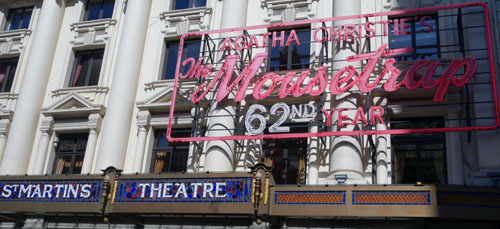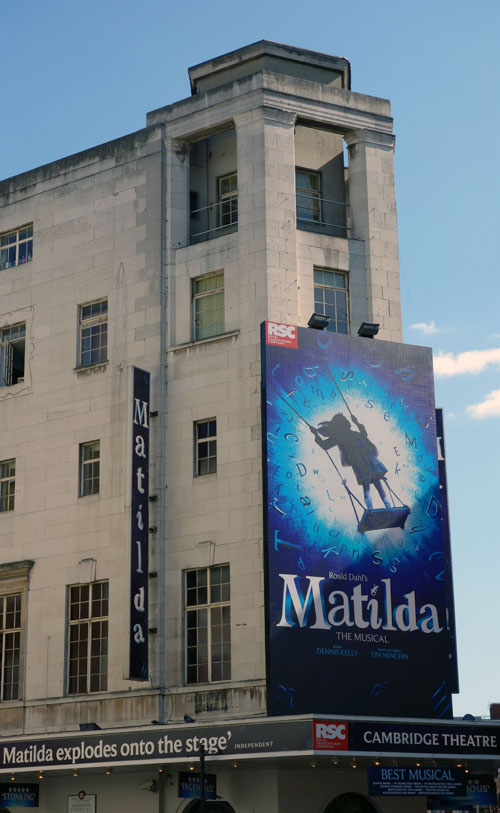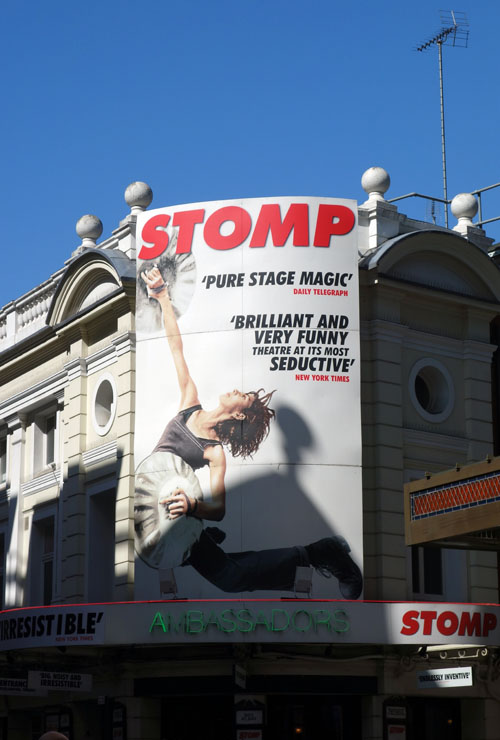 And of course, I ended up in my favourite hood, Covent Garden.
In less than two weeks I have a big birthday. I plan to spend the whole day wandering this area again. Any suggestions on where I should have dinner? Any restaurants need a London blogger's review?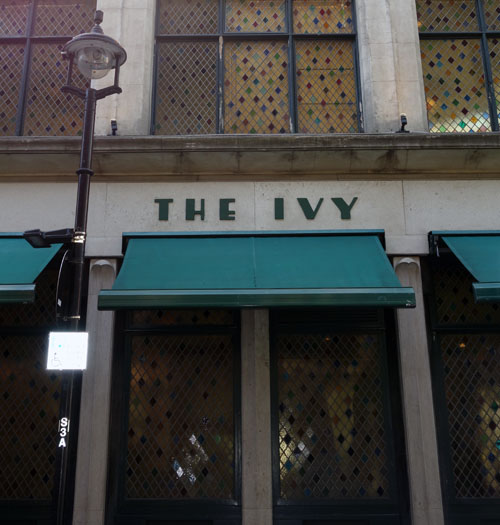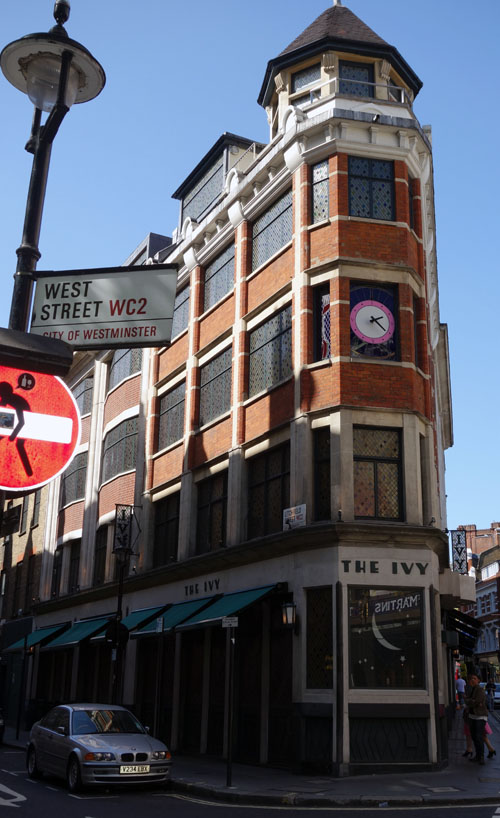 (Could I be any more cheeky or shameless?) 😉
I decided to take a slow walk down Monmouth Street to visit my super favourites: Kiehl's, Caudalie, Hotel Chocolat, and Monmouth Coffee Company. Too bad the last one was closed because it was Sunday. 🙁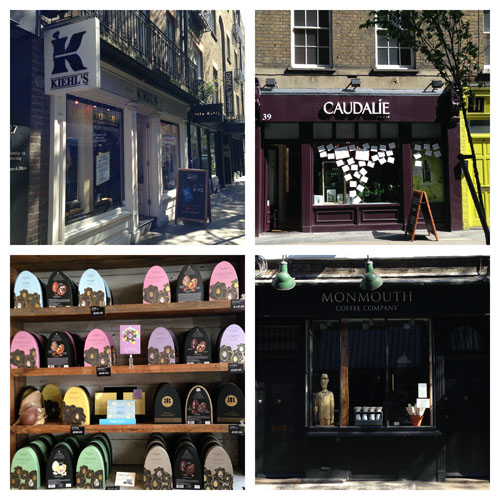 And, if you've read Sunny in London before, you know I can't resist the original Neal's Yard Remedies in Neal's Yard.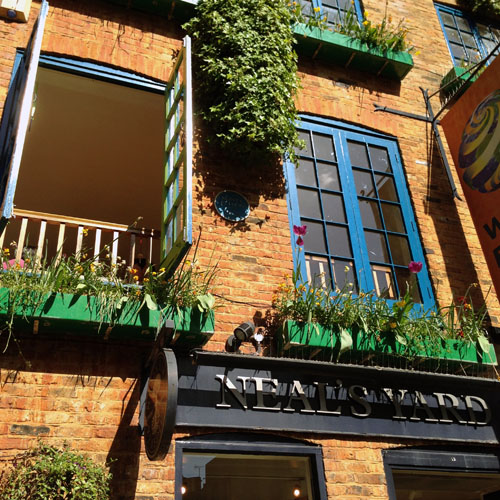 I caught a sneaky photo of these two because I have never seen a pizza this big in my life. Had I not just polished off brunch, I would've sat down and invited myself to help them…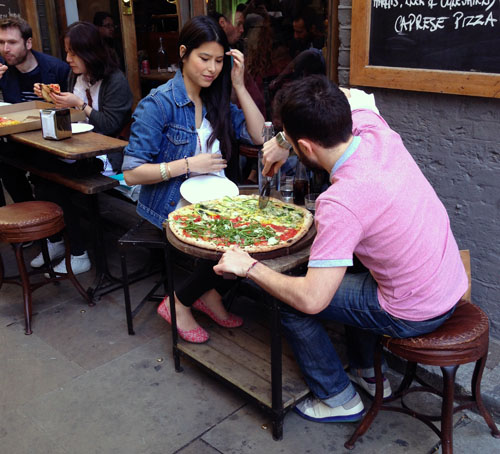 This pub was showing a popular sports game, but since I still had a Big Bodega hangover, I steered clear.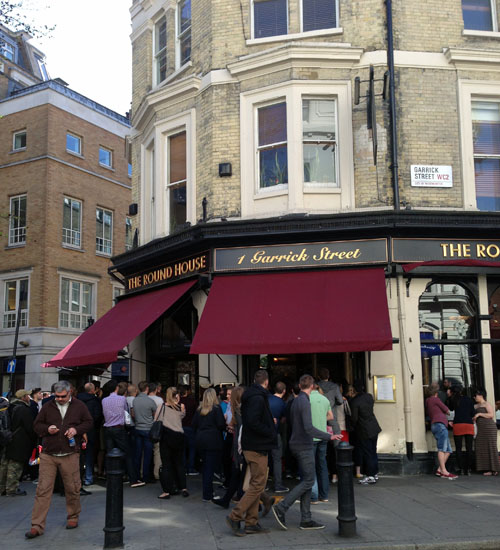 Then, I finally made my way to the Piazza, which was filled with its usual suspects and something new…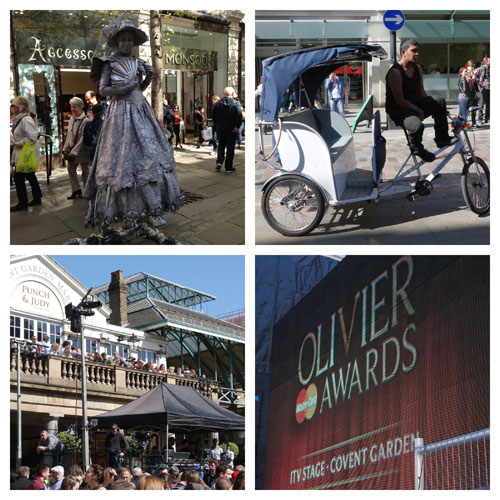 I couldn't quite figure out what the big media circus was all about. Maybe you can tell me?
Despite Friday's disappointment, my London blogger's weekend was filled with sun and fun. Have you been to any of these places, Sunny friends? Where do you suggest I celebrate my birthday on April 26th? It's a Saturday, so I want it to be outrageous!