Oak Caffe Whetstone Review
Every weekend morning when I pass Oak Caffe in Whetstone it's buzzing. Tables are full of people and the environment looks inviting.
For a closer look inside on a regular basis, I started following their Instagram account months ago. They consistently post vibrant, fun images and the food looks delicious. Mr Sunny and I had Oak Caffe on our list to try for a while. However with numerous holidays planned and weekends being short, it took a lot longer than we intended.
Finally, on a beautiful sunny September Saturday we set our morning alarm and made our best effort to get to Oak Caffe in Whetstone early.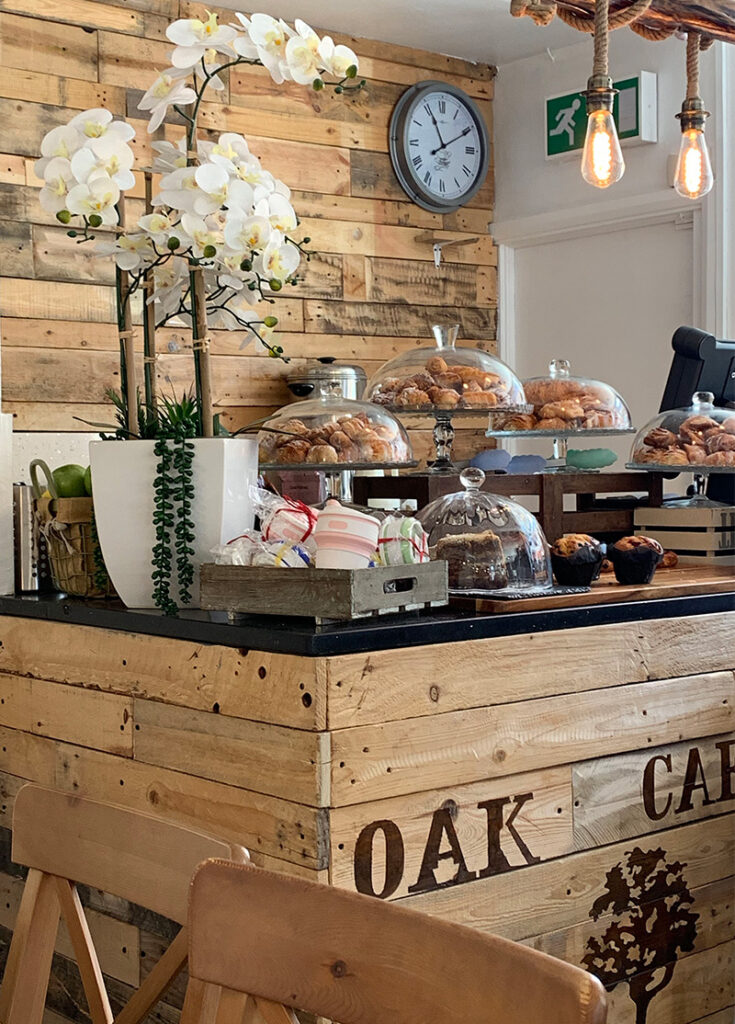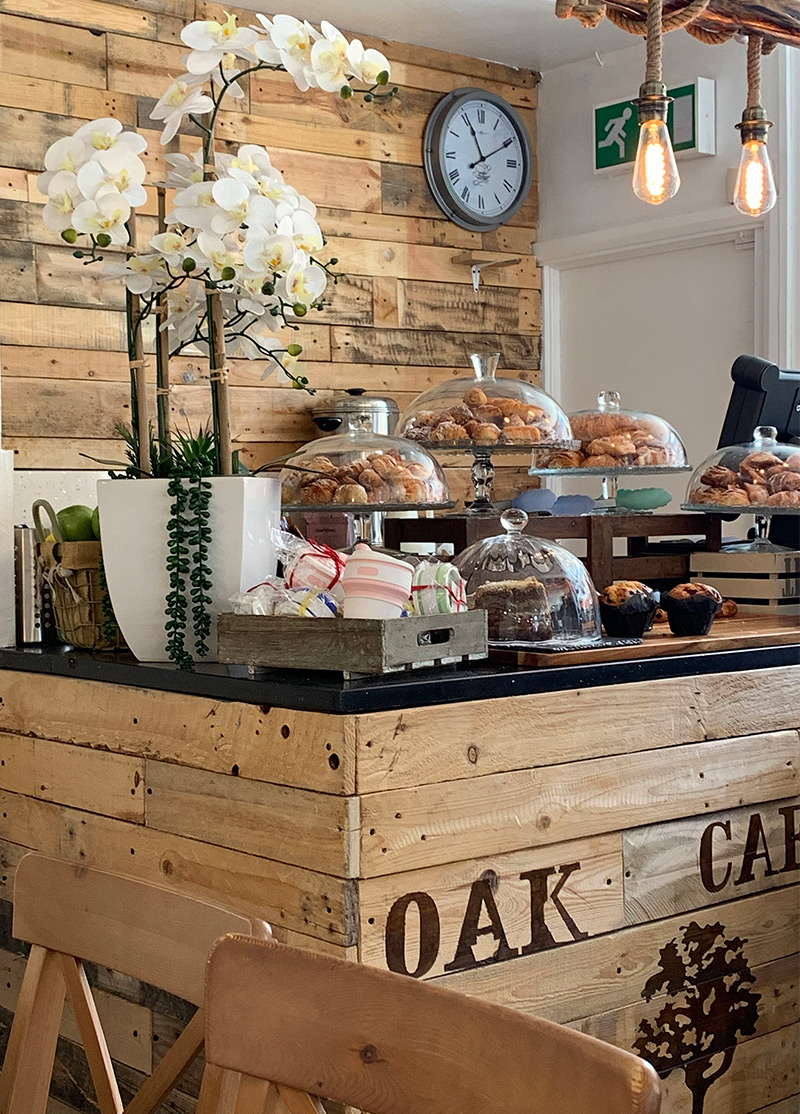 Oak Caffe Whetstone Review- The Atmosphere
Arriving at 10am, we were lucky to get a table. Nearly all were full and we noticed a large one in the back was reserved. Several staff members whizzed around serving fantastic looking breakfast food and coffees in giant, colourful cups.
Quickly, someone greeted us, got us seated and handed us menus. As Mr Sunny and I poured over the menu, we felt that staff were doing their best to manage a crowded caffe. Glancing around, I observed people looking happy with their meals and taking time to relax at their table in a cheery environment with friends and family.
Throughout our time at Oak Caffe the tables that turned over were quickly cleaned and immediately filled with more eager patrons. Staff hustled to keep everyone fed and moving.
Oak Caffe Whetstone Review- The Food
While the menu is simple, there are many items I still want to try after this experience. If you follow me on Instagram, you know that every time we leave for holiday I eat Eggs Benedict at the airport before an AM flight. It's something I can't resist on a breakfast menu when I am not obligated to each something specific for the purpose of a review. Choosing my old faithful poached eggs, slices of ham and hollandaise sauce made sense for my first visit to Oak Caffe in Whetstone.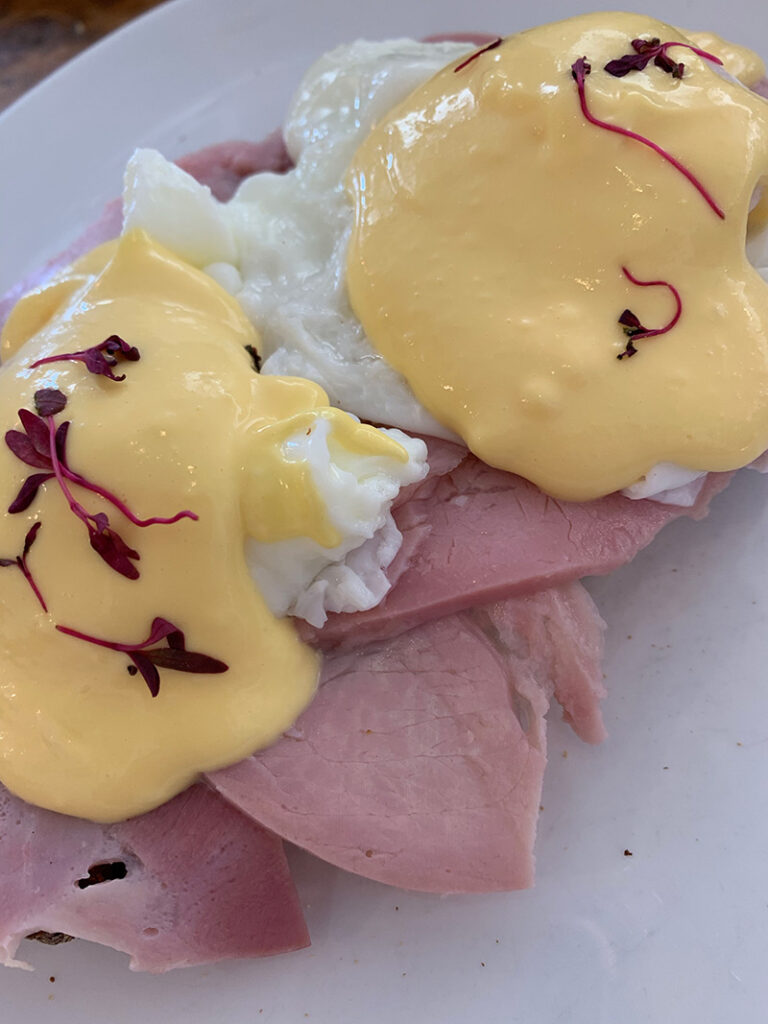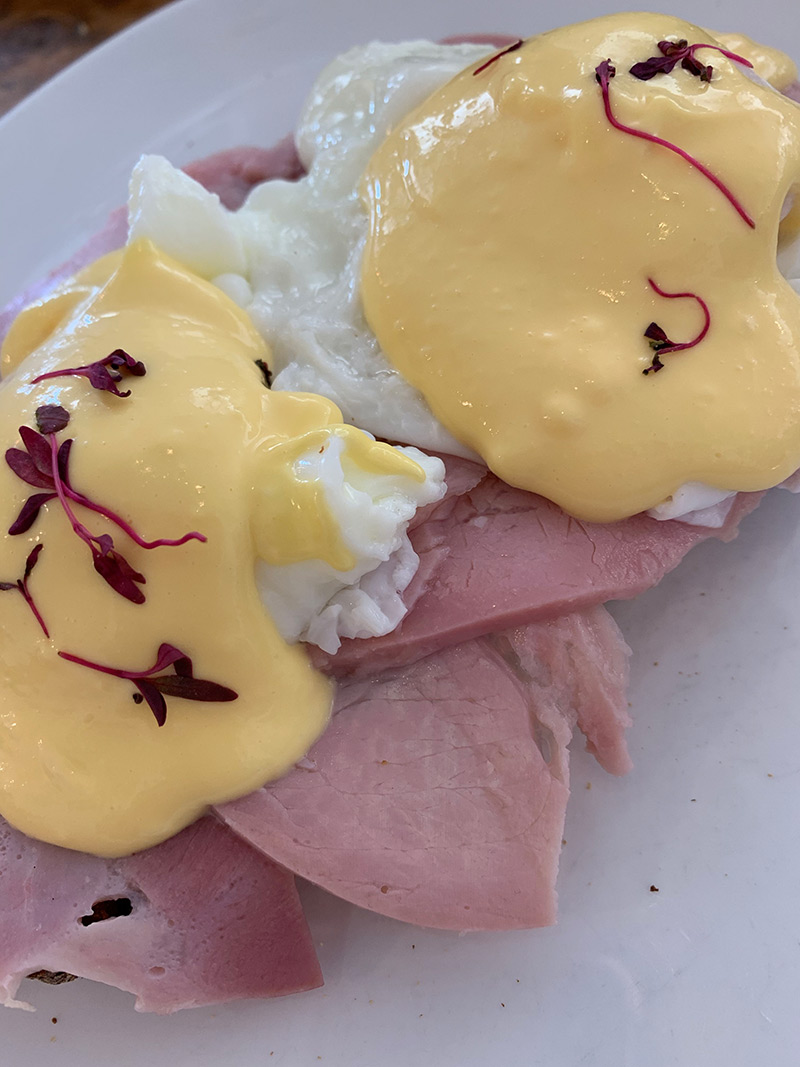 However, Mr Sunny chose something a bit more uncharacteristic of his traditional breakfast dish. For regular blog readers, you might remember Mr Sunny sharing his advice on how to make a traditional English breakfast. That's pretty much what he gets nearly every time we have a chance to relax and focus on food in the morning.
Instead, he ordered Oak Caffe's Cafe Breakfast. This dish includes smoked salmon, scrambled egg, avocado and granary toast.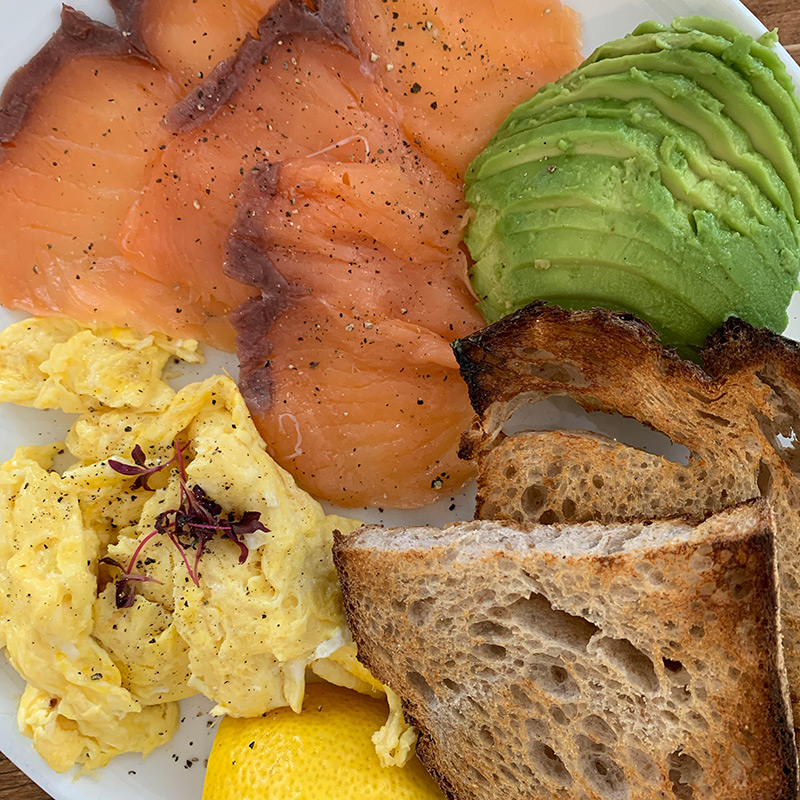 We both found our food very pleasing. Our only feedback is we felt it could have been served a little warmer. But, with the amount of people packed in to Oak Caffe that morning, we felt the staff did everything they could to keep things hot and moving.
I did ask to have a chocolate muffin that was sitting on the counter while waiting for my Eggs Benedict. I know the two aren't necessarily great compliments, but I couldn't resist them teasing me while I waited for my real breakfast.
The muffin was moist and rich with chocolate. I absolutely loved it. Our coffees were delicious too.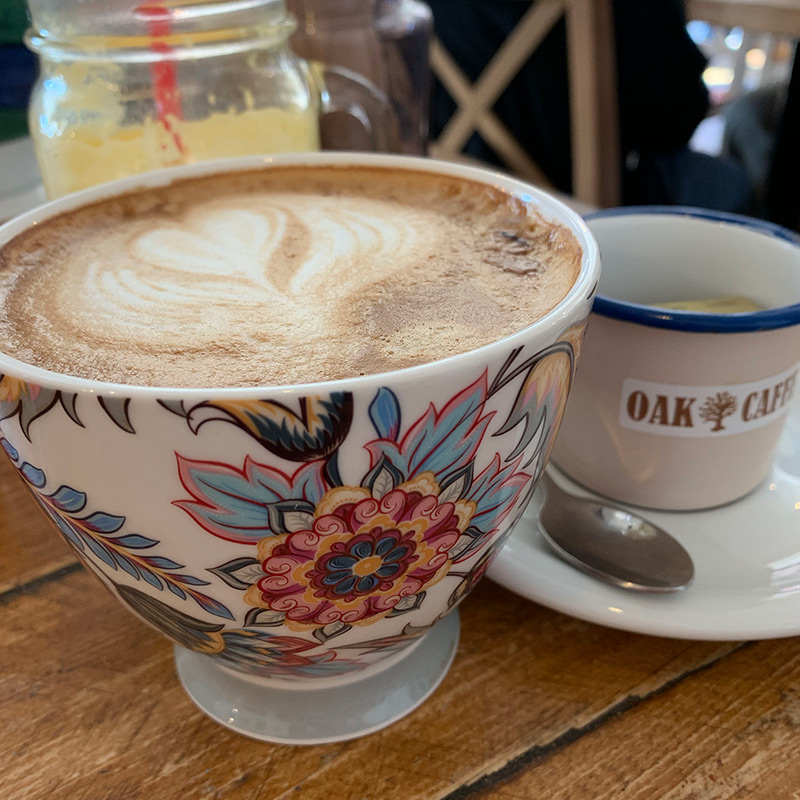 Oak Caffe Whetstone- The Value
Compared to what we pay in Central London for breakfast, we feel Oak Caffe is really reasonable. So, their prices reflect what you would expect for a nice atmosphere and tasty food from a menu with a good selection of breakfast options in North London.
Final Thoughts- See You Soon
We will definitely return to Oak Caffe in Whetstone as soon as we have a morning off together and aren't off to Central London for a different review or blog activity. I enjoyed the Eggs Benedict so much it will be tough not to order it again.
Sunny friends, do you find that you always choose the same food item on a menu? Or are you more adventurous when you visit somewhere for the first time?