Royal Horseguards Hotel Afternoon Tea with 20 English Roses
Finally! For weeks I have been anticipating the arrival of February 16th… the day I was going to meet 19 other London bloggers at the Royal Horseguards Hotel Afternoon Tea.
I decided to venture in to town a few hours early to explore, since it was a truly glorious sunny in London day (Yep not a cloud in the sky!) It's a good thing too, because I wasn't aware my tube line (Northern, booooo!) was partially closed for repairs.
One rail replacement bus and two hours later, I finally arrived at the Royal Horseguards Hotel, a truly beautiful, cozy location. I wish you could smell the captivating scent of roses which filled the lobby.
The hotel is located steps from Trafalgar Square and overlooks the Thames, with a spectacular view of the London Eye from the terrace.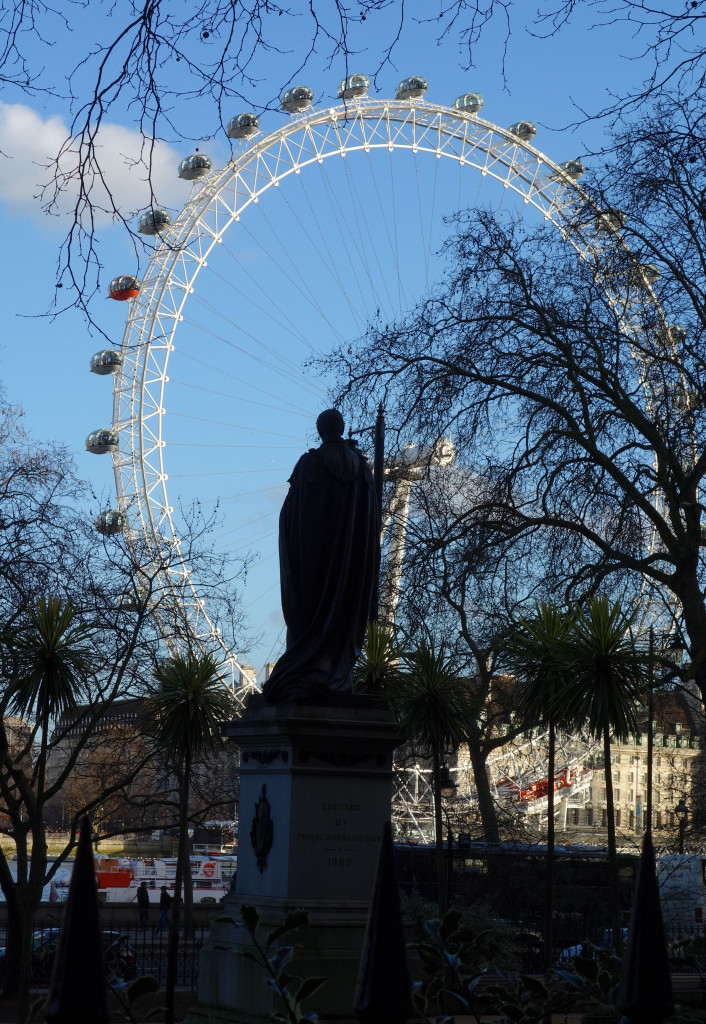 I made it to the luxurious private room, which had been arranged by Selena, and began to introduce myself to a group of bloggers I have admired through my screen but never had met face to face.
The room buzzed with conversations about our blogs, our lives and what brought us to London, as nearly all of us are expats. I grabbed my seat and tried my best to enjoy all the conversations around the table while also eating the tasty treats.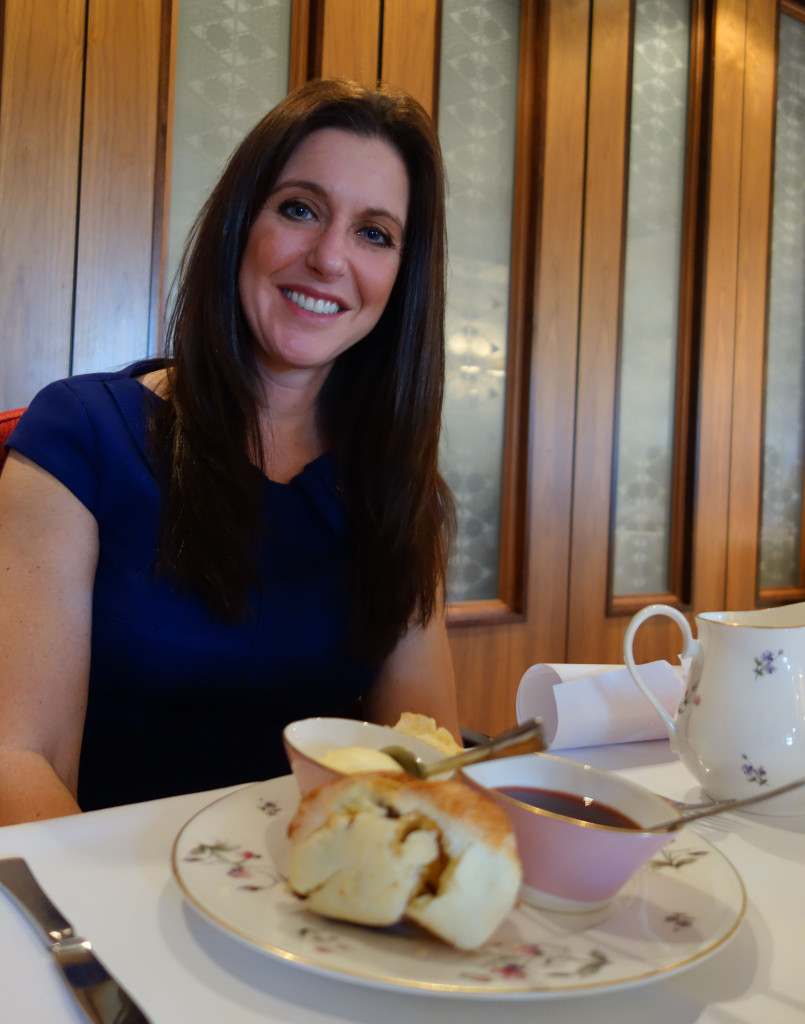 Chef Ben Purton, (Follow him on Twitter. He's FAB! @Chefben1975) made an extra special effort not only to prepare a wonderful menu for us, but also to accommodate our gluten and dairy free requests. He met with us to discuss the menu AND we all received a complimentary glass of CHAMPAGNE! (You know that's my favorite, Sunny friends!) Oh… and if that wasn't already heavenly enough, we each received gift boxes filled with TRUFFLES!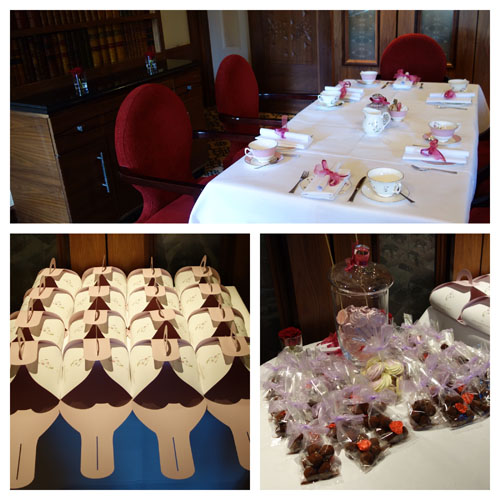 The room buzzed with our excited conversations as we connected over the sandwiches, sweets and tea.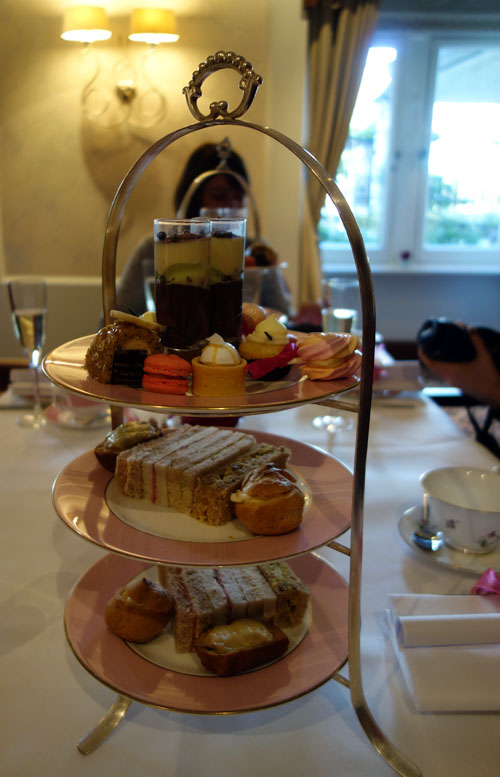 The menu featured:
Homemade Plain and Raisin Scones with Cornish Clotted Cream and Homemade Strawberry Jam
"After Eight" Shot Glasses- A Dark Chocolate, Cacao Barry Inaya Chocolate, Cremeux with Novus Egyptian Mint Tea Pannacotta and Crème de Menth Gel
Pink Peppercorn and Strawberry Ganache Stripy Macaroons
Banana Roulade
Passion Fruit and Raspberry Swirly Meringue Lollipops
Mango Curd Tarts with Coconut Marshmellow and Mango Glaze
Lemon Meringue Cupcakes
Selection of Homemade Sandwiches: Coronation Chicken, Cream Cheese and Smoke Salmon, Hummus and Cucumber and Roast Beef and Horseradish
I made so many new friends and want to thank Selena for creating such a fantastic opportunity. This is my new buddy Jess from New Yawk, who blogs at Love and London.  Because I lived in the Empire State for several years, we bonded instantly!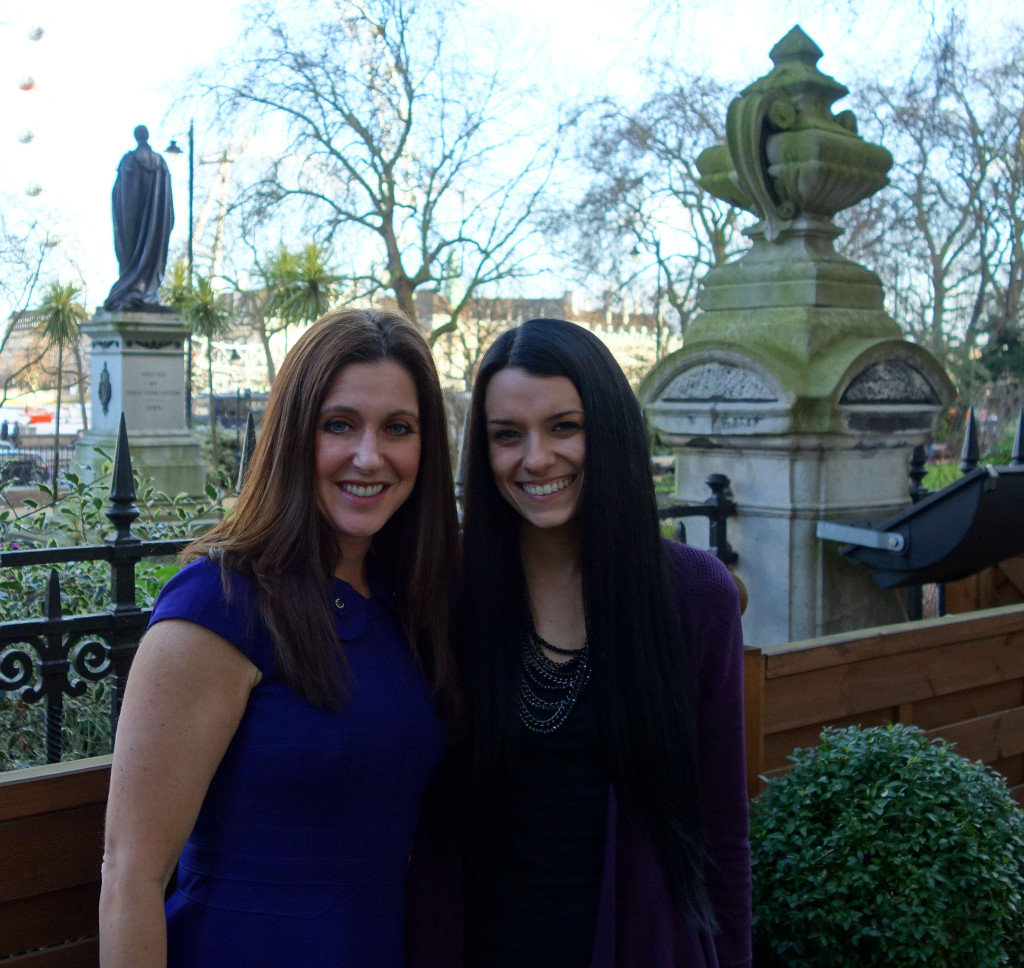 After such a terrific afternoon, I was far too exhausted to fight the two hour journey via replacement busses, so I called in a favor to Mr. Sunny. He graciously agreed to pick me up in his car, so I treated him to one nice cold Stella at a pub on our way home. I sipped on my standard… Rioja.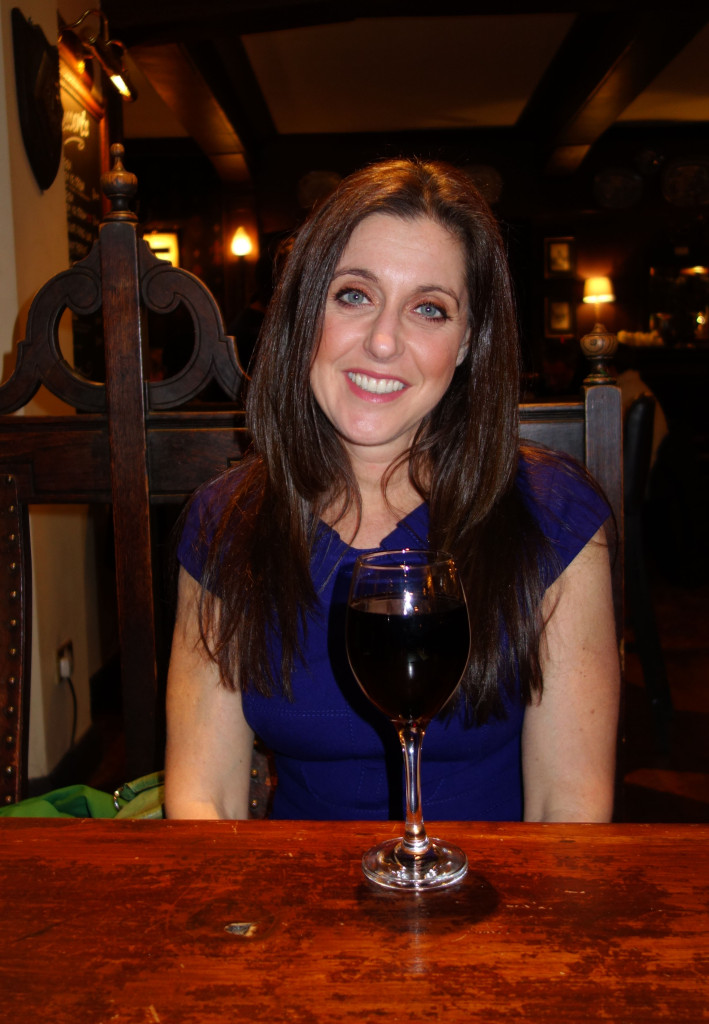 So, Sunny friends, have you been to the Royal Horseguards Hotel Afternoon Tea? What wonderful locations would you recommend?