'What's the mauuuuuuul?' Ruth asked me as we were enjoying drinks somewhere trendy in London in the late 90's.
She is a fabulous British girl that Mr. Sunny introduced me to when I lived here first as an intern for NBC News- London Bureau.
Through the conversation, I learned that British girls didn't really understand the concept of shopping malls because they had 'high streets', which was a term that she needed to translate for me since it is foreign to Americans.
Mall Shopping in London has come a long way since then, thanks to Westfield London.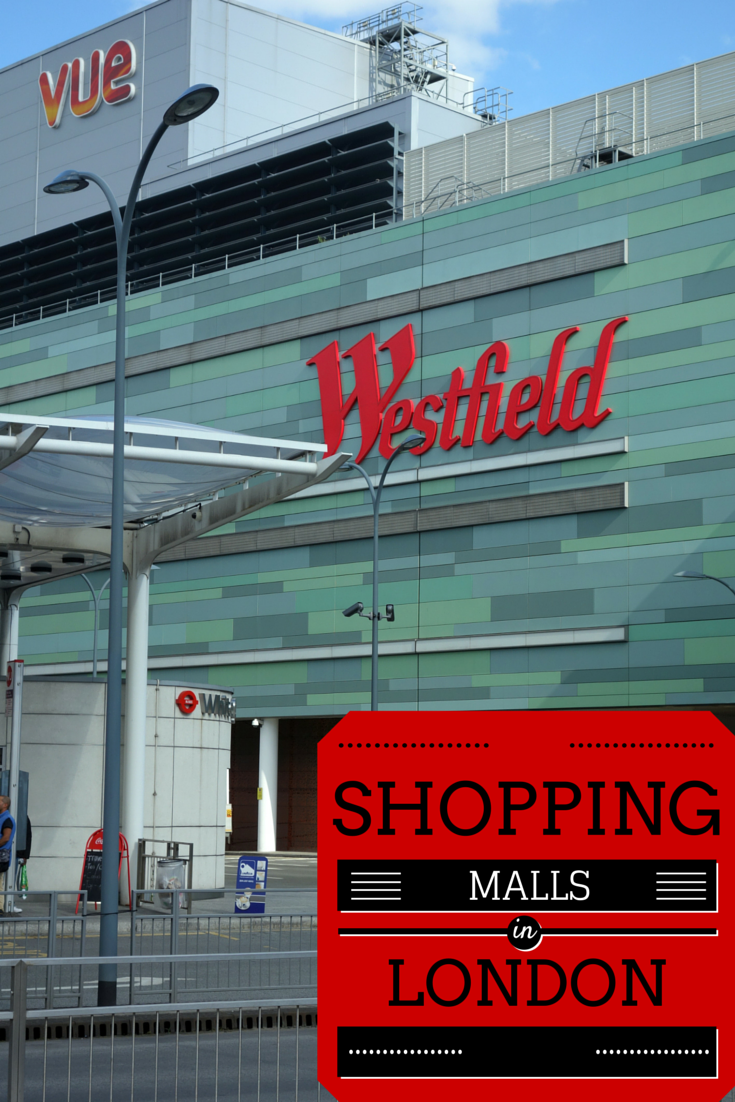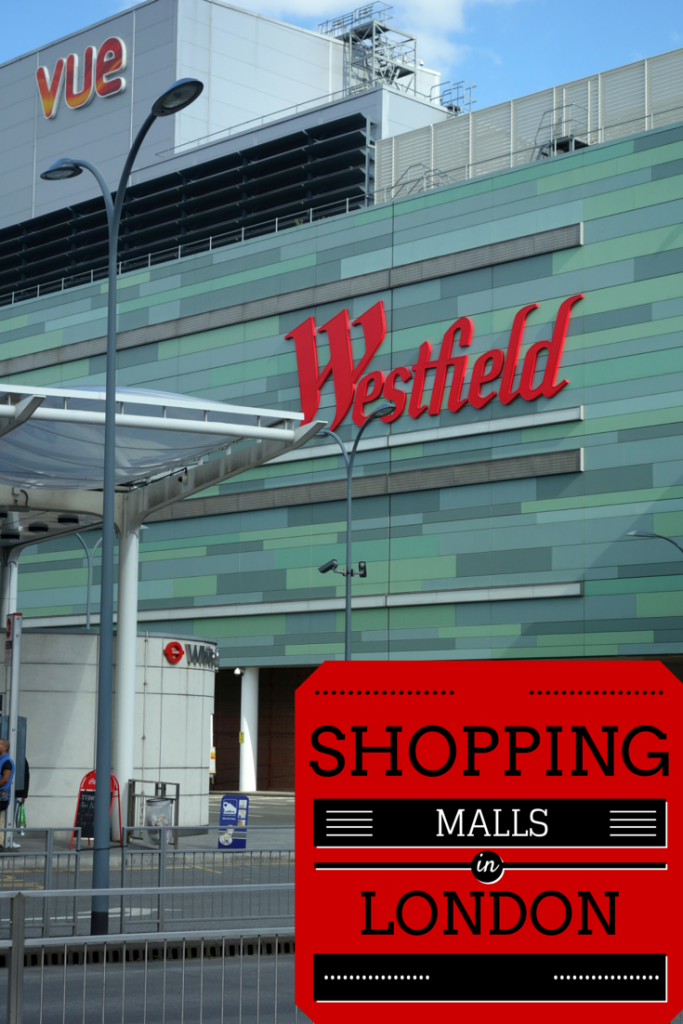 There are actually two 'malls' now in London that I feel are equivalent to the concept of a galleria in America. They are both Westfield and are located in Stratford and White City. Both feature stores that have items that are priced from moderate to luxury, as well as have a 'food court.'
These are observations I have made based on visits to them all:
– Crowds generate during peak times no matter where you are. Big surprise.
– Products may vary, but the standard stores you see in American malls (American Apparel, Banana Republic, Gap, Apple, H&M) are the same.
– The layout is identical. Multiple floors, open space in the middle, corridors of shops.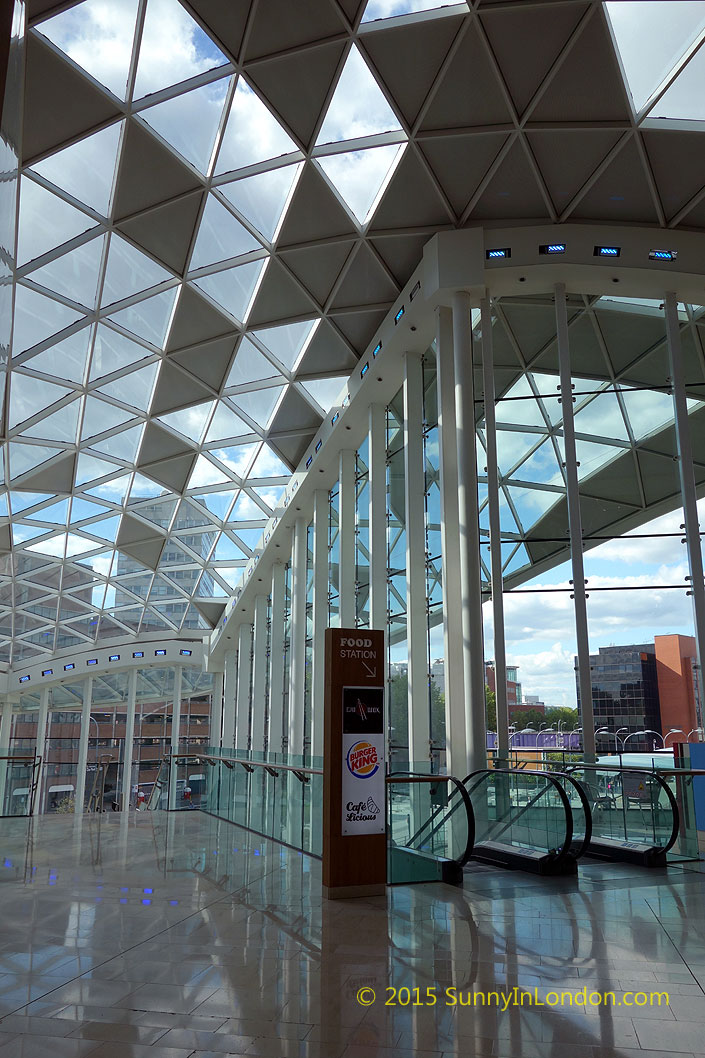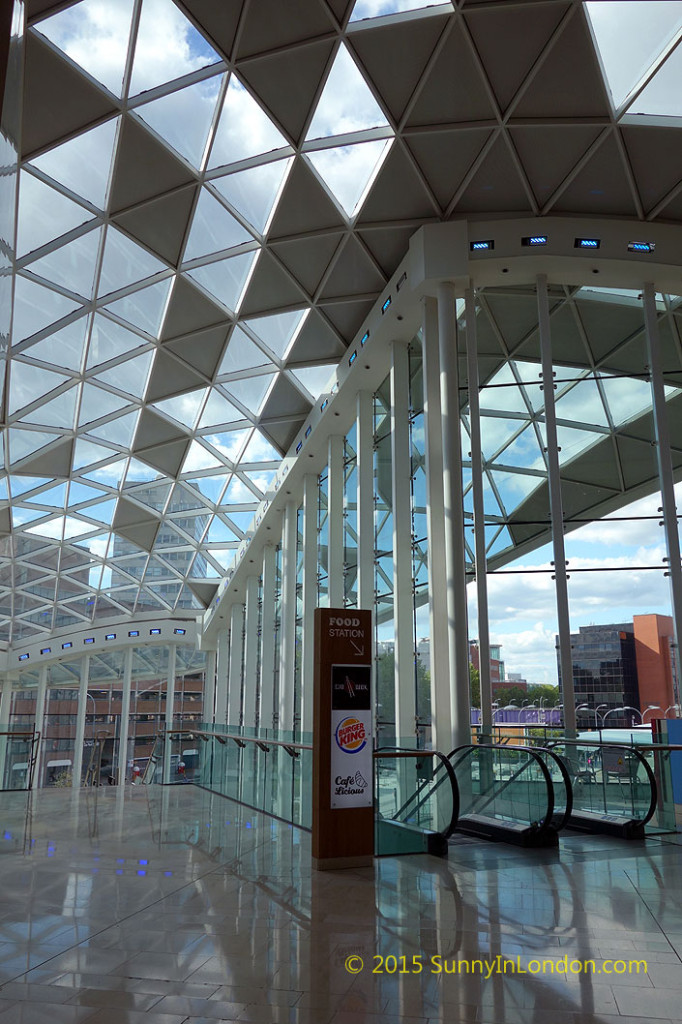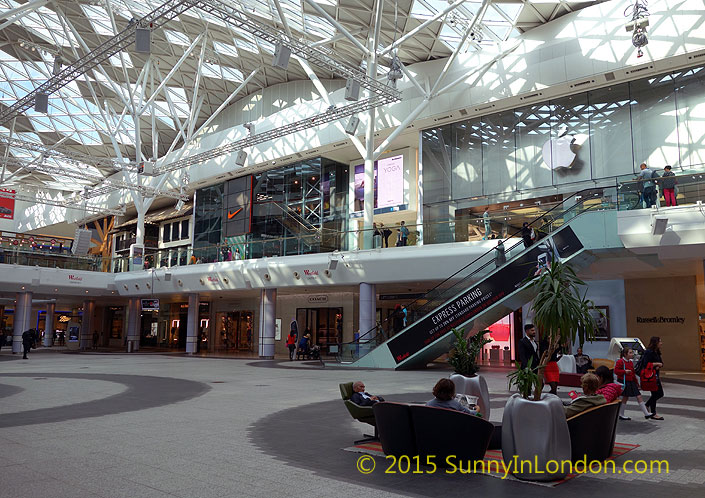 – American food courts aren't too impressive. In London, you'll find fish and chips, Indian and Vietnamese cuisine, as well as other international foods.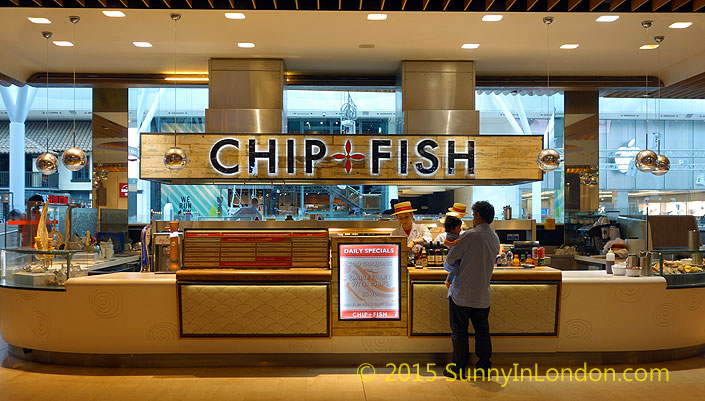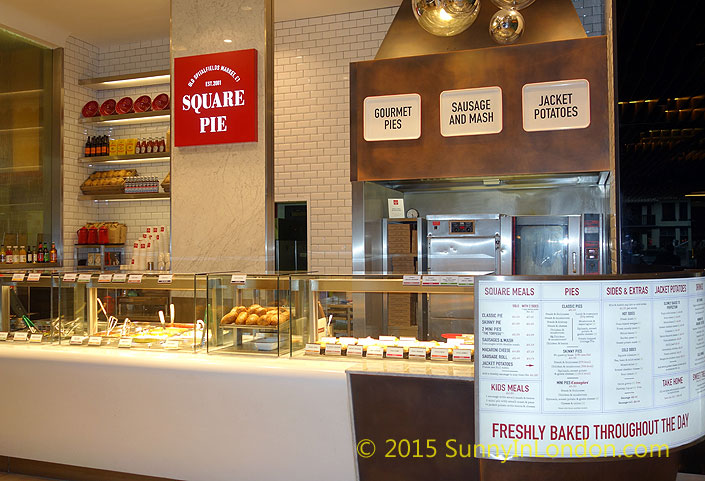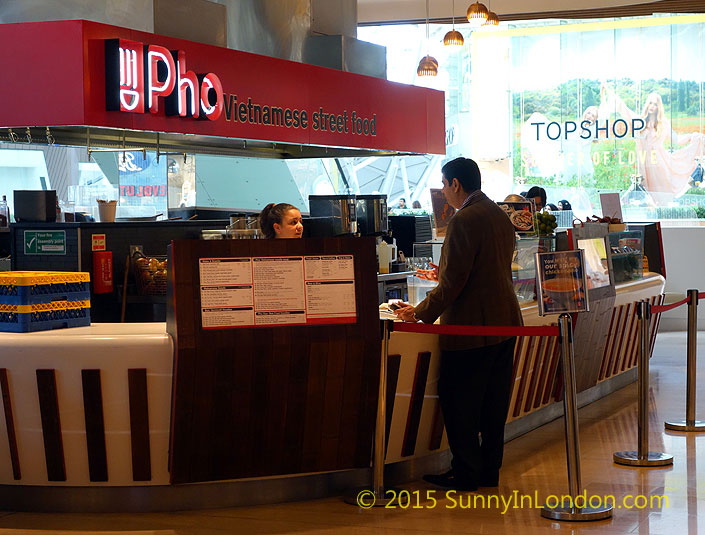 While American food courts focus mostly on pizza, shakes, burgers and fries, I did notice this sneaky new addition to Westfield London.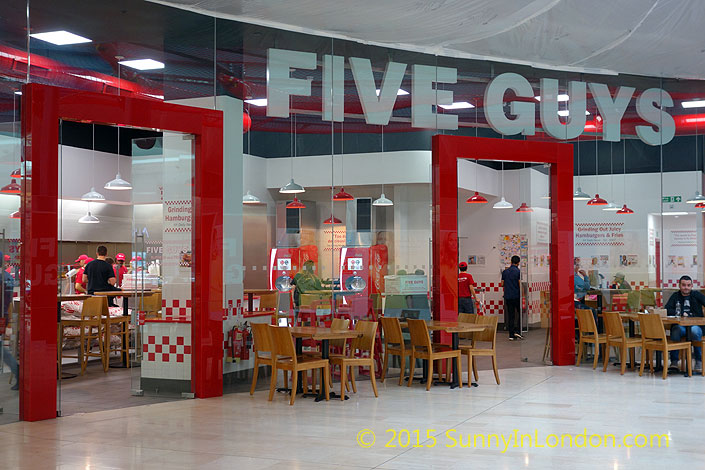 – Anchor Department Stores are less exciting in London. In large American malls you generally see Macy's, Saks Fifth Avenue, Bloomingdale's or Nieman Marcus. Westfield London has Debenhams, House of Fraser, M&S and Next, which I don't feel are very chic.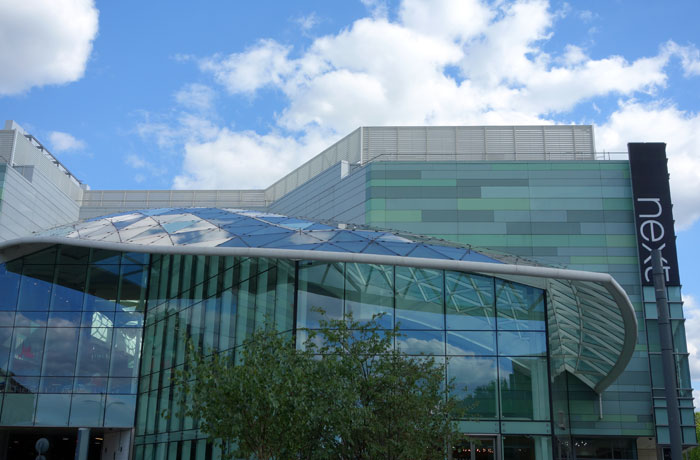 For those types of department stores in London, you must go to Knightsbridge and shop in Harrods or Harvey Nichols.
Special Services:
Aside from being the only two locations to offer a shopping experience in London which mirrors that of an America mall, Westfield also offers an array of special services. I enjoyed using the app which directs shoppers to stores and sales based on preferences selected. My variables entered indicate: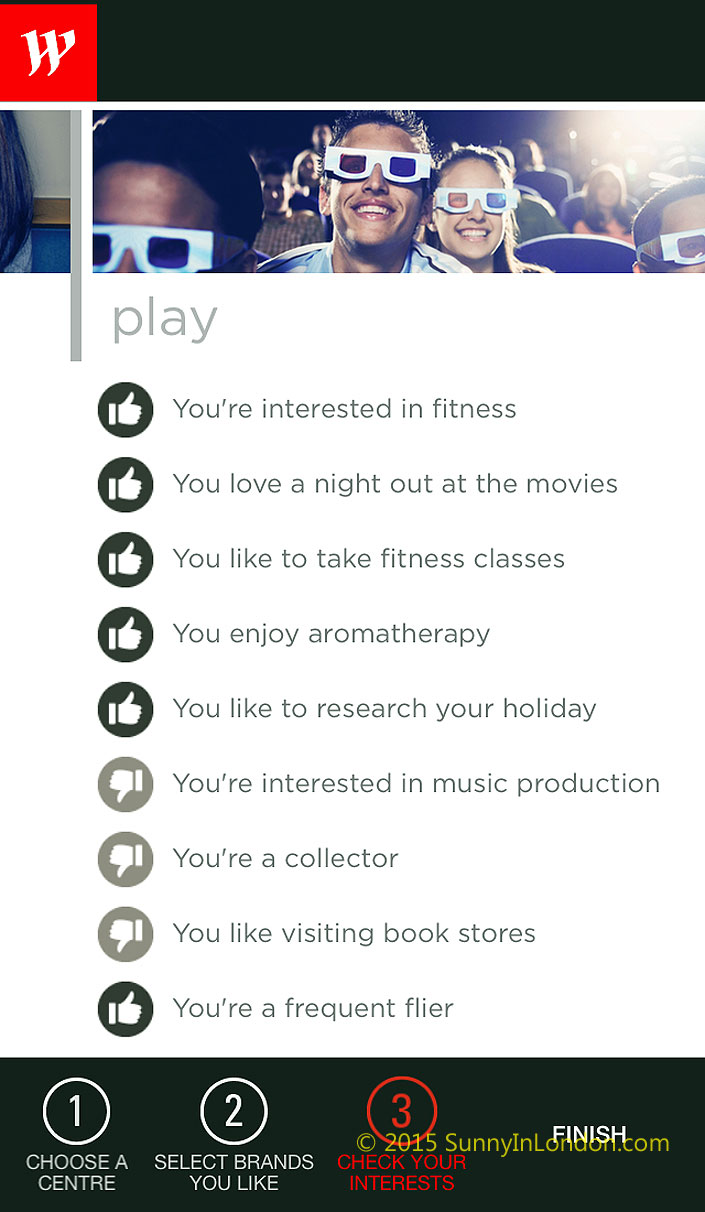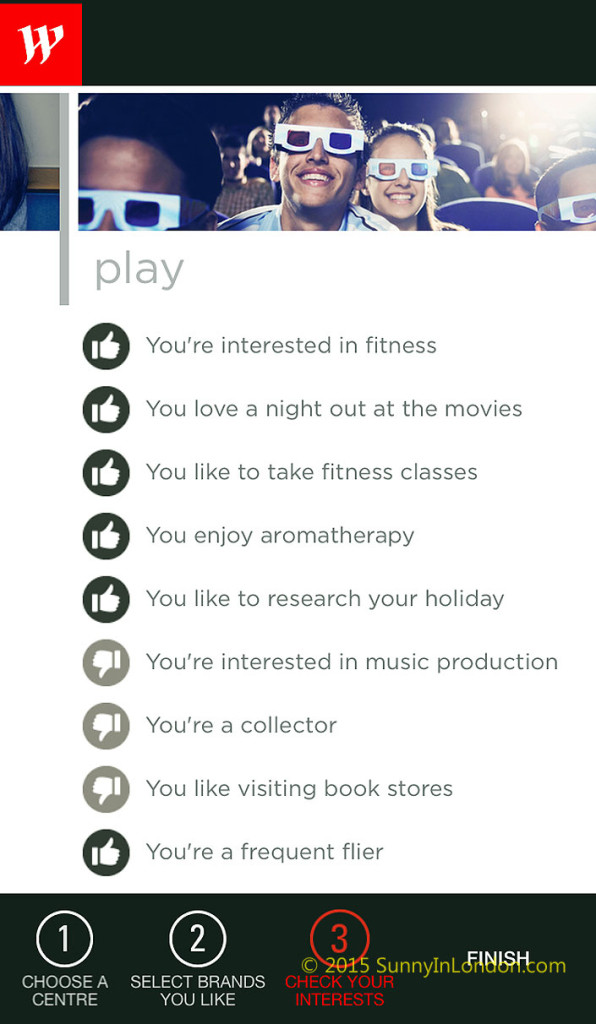 Westifeld London also offers valet parking and free wifi that works fairly well.
Shopping in London: Final Thoughts
Since the Westfield locations are on the outer East and West edges of Central London, you should visit them if you're in London for an extended amount of time and want to isolate all of your shopping to one indoor area.
I plan to write and vlog later about where to shop in London, especially for my American friends who are visiting London for the NFL games and want to pick up some truly unique British items and souvenirs. So, if you're a Londoner, please leave your shopping at Westfield London experience information and shopping in London suggestions below!