Do you know the One Aldwych hotel in Covent Garden is not only five-star but also full of fun secrets?
Oh yes, Sunny friends. There are many fun facts that Mr. Sunny and I uncovered hidden inside this luxury London hotel during our recent staycation.
Having enjoyed the hotel's Charlie and the Chocolate Factory inspired afternoon tea and the summer BLOOM Gin flight in the One Aldwych hotel Lobby Bar, I already knew the hotel's service would be superior. But I didn't know these…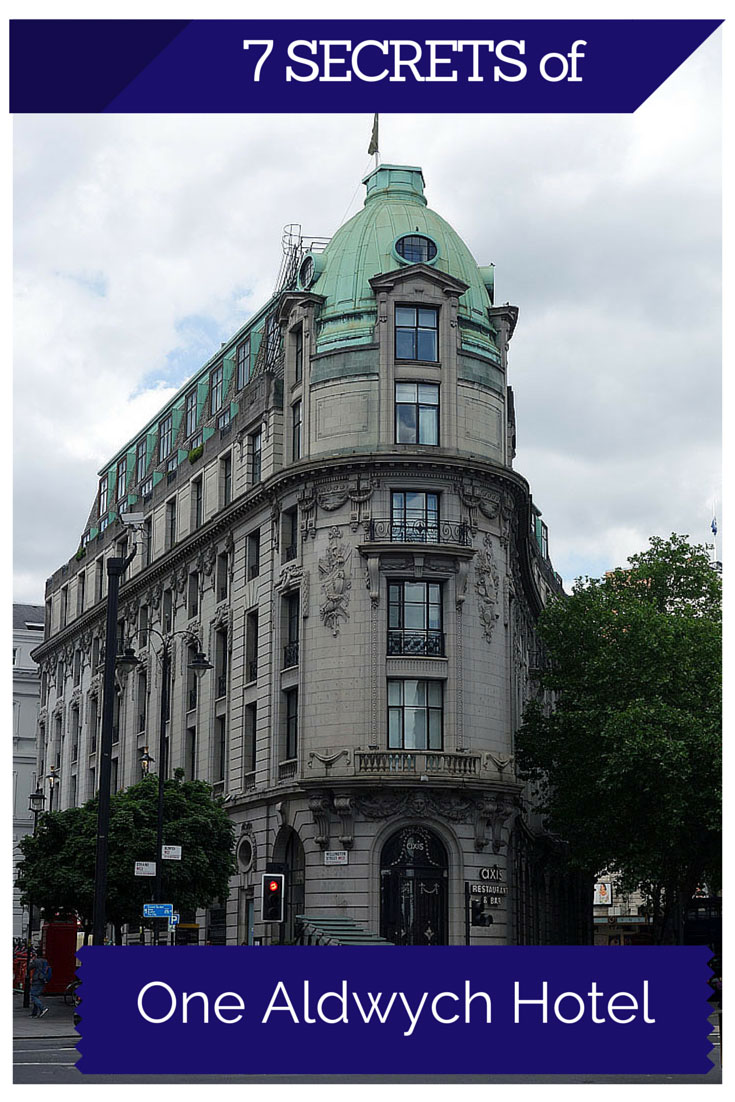 One Aldywch Hotel Secret #1- Lobby Bar
Prior to our dinner at Indigo, Mr. Sunny and I enjoyed a round of drinks in the Lobby Bar. I secretly wanted the Lavender Cloud, which I had enjoyed as part of the BLOOM gin flight. However, I pulled a little trick that I use to test mixologists in lounges I really like to see just how much they can do.
I walked up to the bar and said, 'I like Chambord. What can you make with it that I haven't had before?'
Behold the most exquisite French martini I have ever sipped in my life!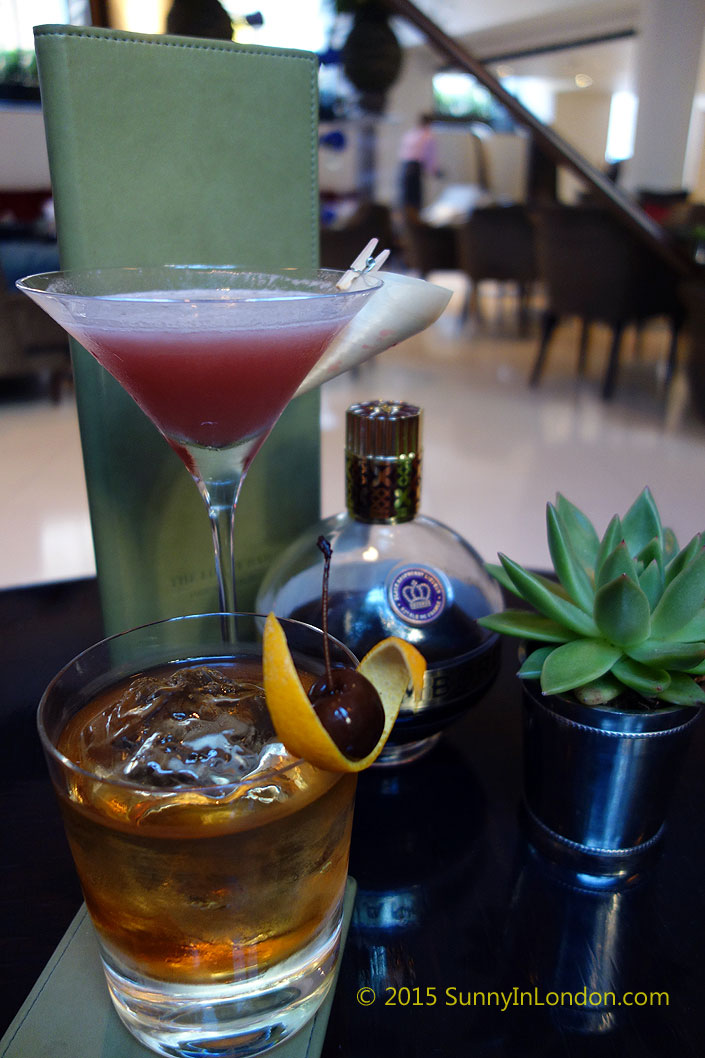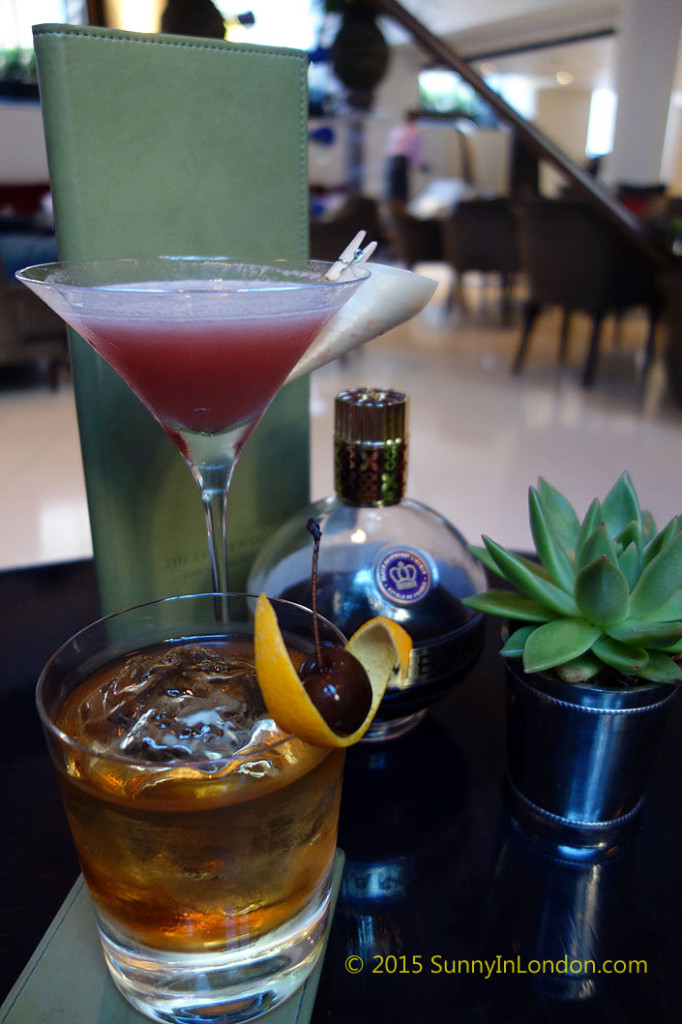 The mixologist explained he used a combination of ingredients including, almond milk! Wow! Big gold star from Sunny!
One Aldwych Hotel Secret #2- Indigo Restaurant
This part of our staycation itinerary had me the most curious. I wasn't sure how the dinner at Indigo Restaurant would go simply because I didn't know much about it. It was so fantastic, it will warrant a separate review on the blog. Truly.
For now, I can share that I had the most perfectly cooked piece of lamb that I have ever had for dinner that night. Another gold star for One Aldwych hotel. I will most definitely hit Indigo for a pre-theatre dinner in the future.
One Aldwych Hotel Secret #3- Treadmill
We stayed in Room 410 and literally waited until five minutes before the official check-out time to leave the Deluxe Suite.
What's the secret about this room?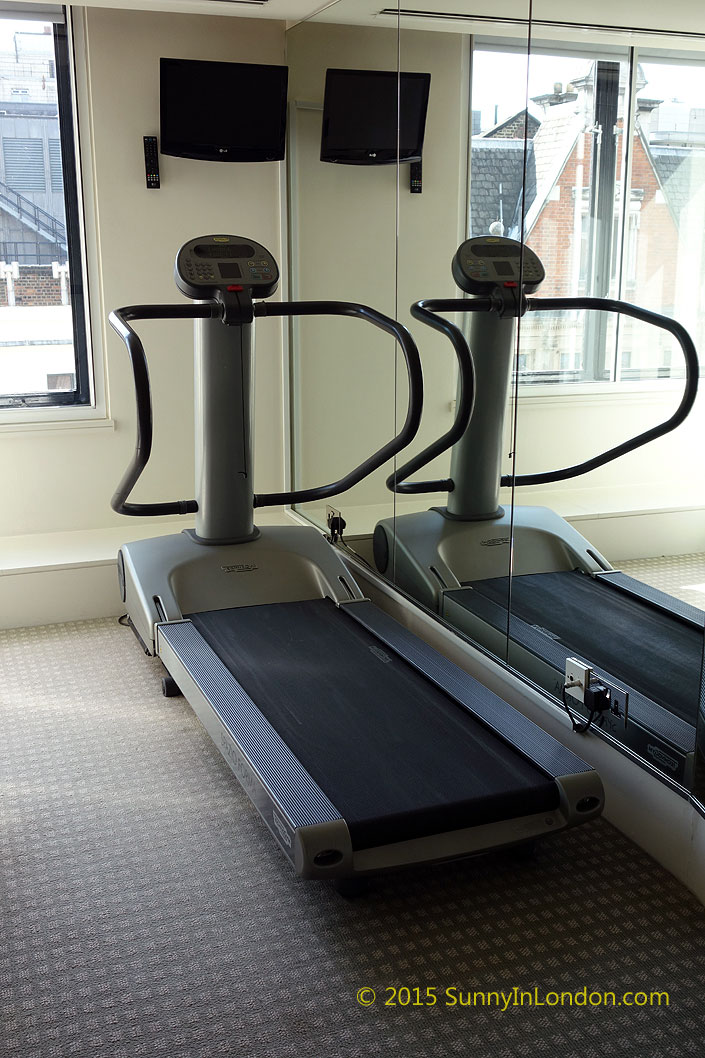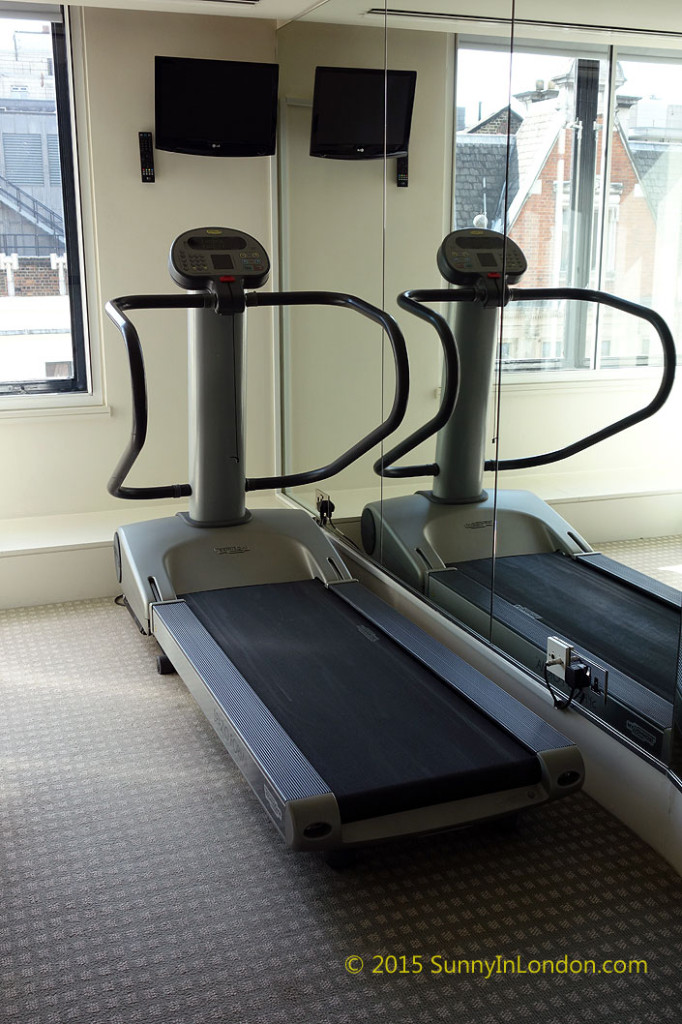 How insanely cool is it to have a treadmill (AKA 'running machine' for my British readers) in your room?
You should've heard me shrieking with joy when I saw this! This Deluxe Suite also has a dining table where you can enjoy food like the English breakfast we both had.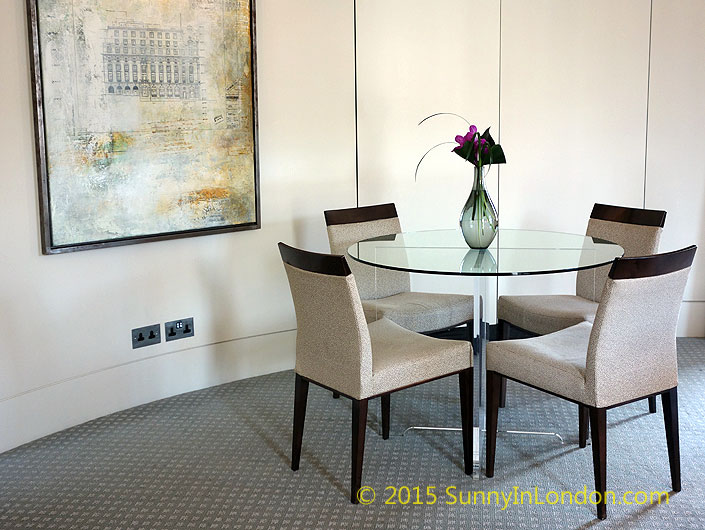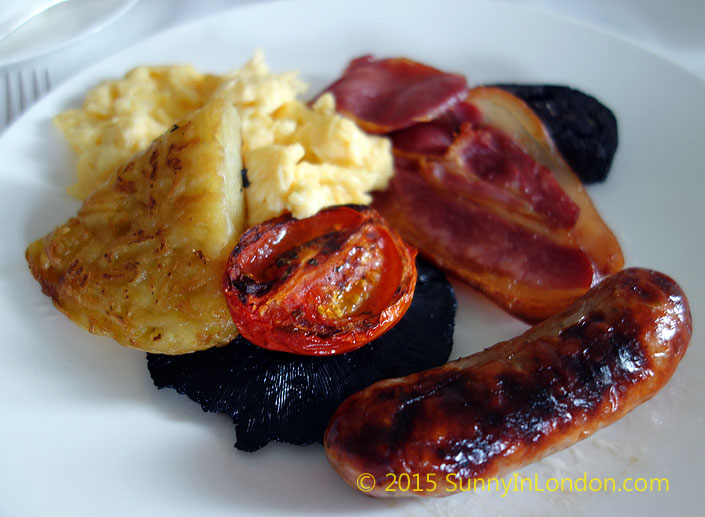 It has a bathroom equipped with both a shower and luxurious tub (which caused me to nearly miss my facial with Oskia Signature Glow Facial at the One Aldywch hotel Spa the morning of our checkout because I extended my bubble bath time). Below you can see a reflection of the shower in the mirror.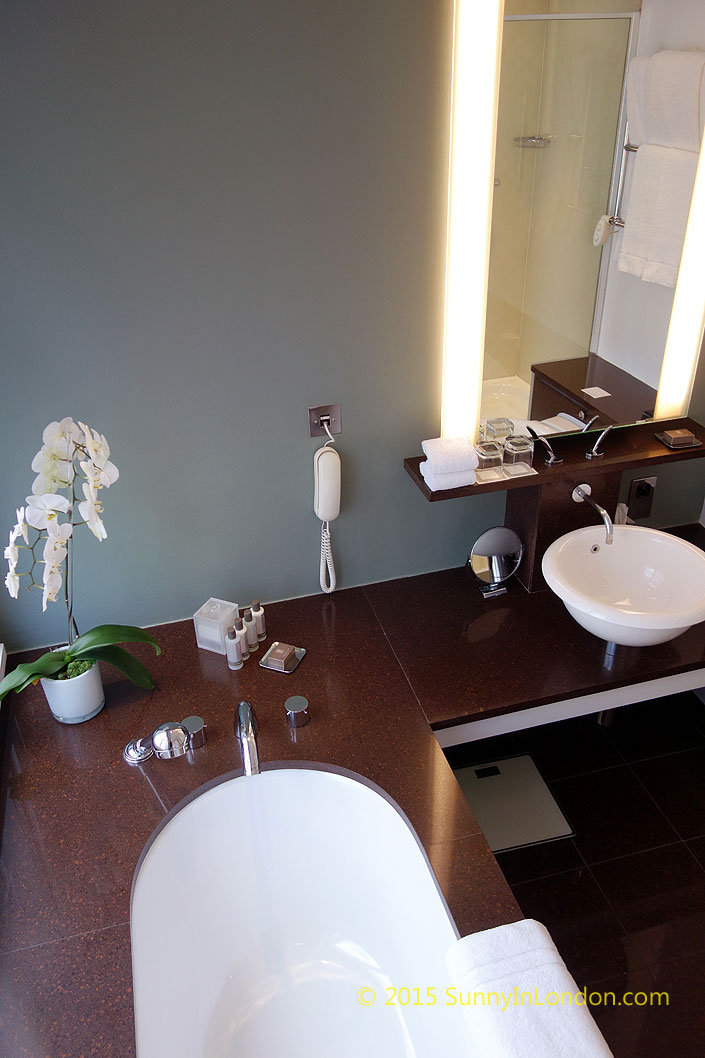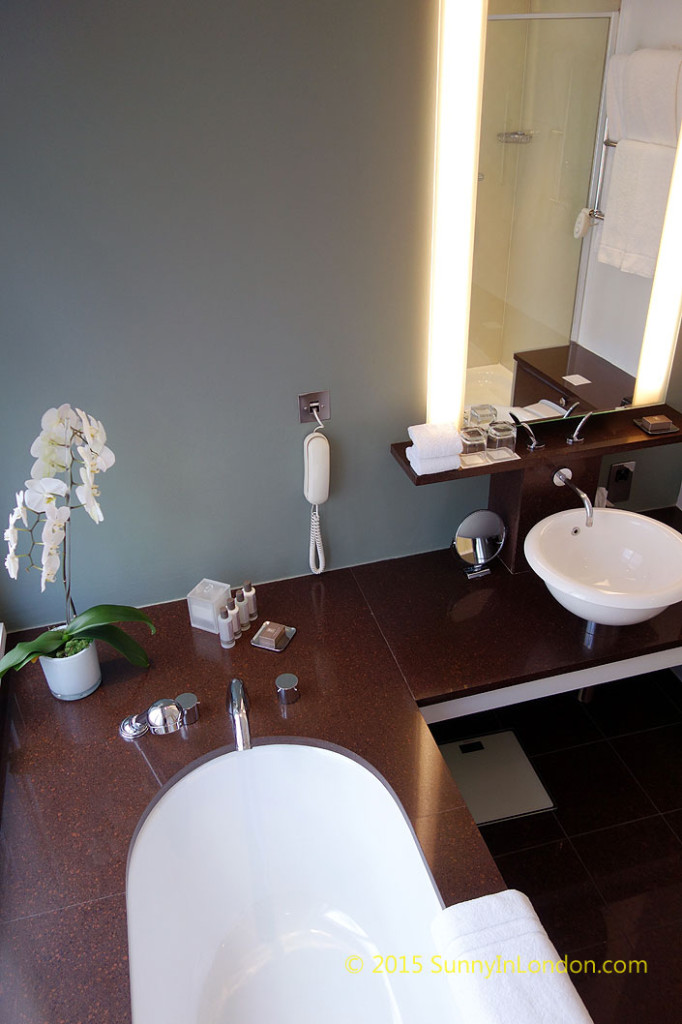 This separate bedroom accompanied by the perfect bedding is fit for royalty.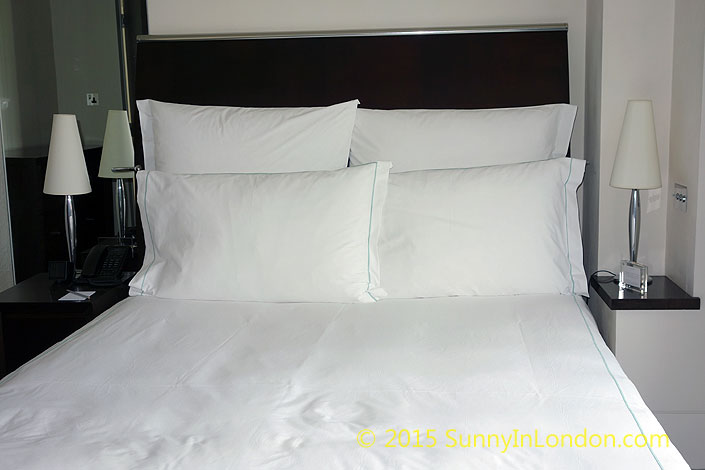 An executive desk and sitting area that quickly became the set for a YouTube video.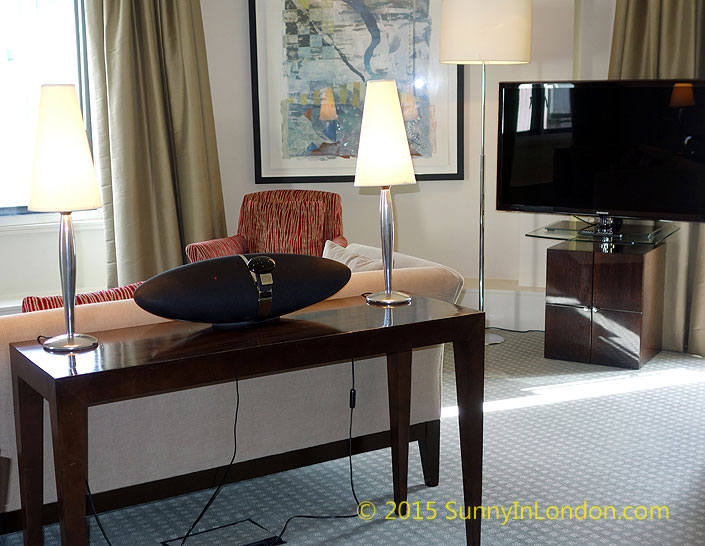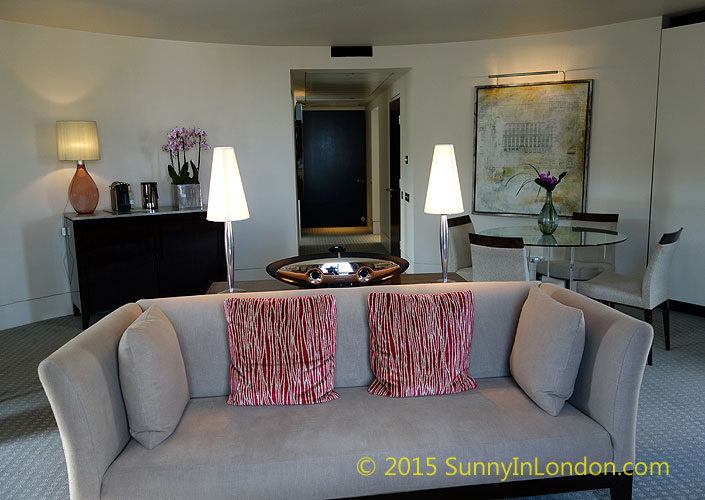 And this…
One Aldwych Hotel Secret #4- Picture Perfect
Since the One Aldwych hotel is perfectly located near everything I love in London, the view from the room melted me.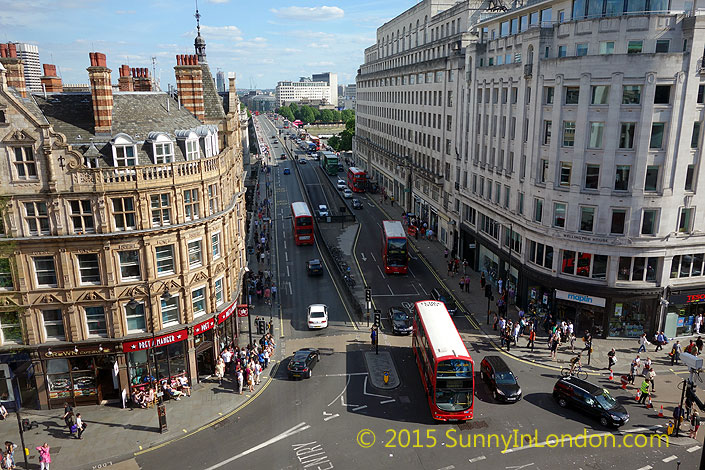 In fact, the unique architecture of this building gives remarkable views from any angle. Just inches from The Strand, the Covent Garden location means it is just a few minutes walk from Trafalgar Square and overlooks Waterloo Bridge.
When Mr. Sunny told me the Waterloo Bridge is one of the best places to gaze and photograph London at night, we did exactly this after dinner at Indigo.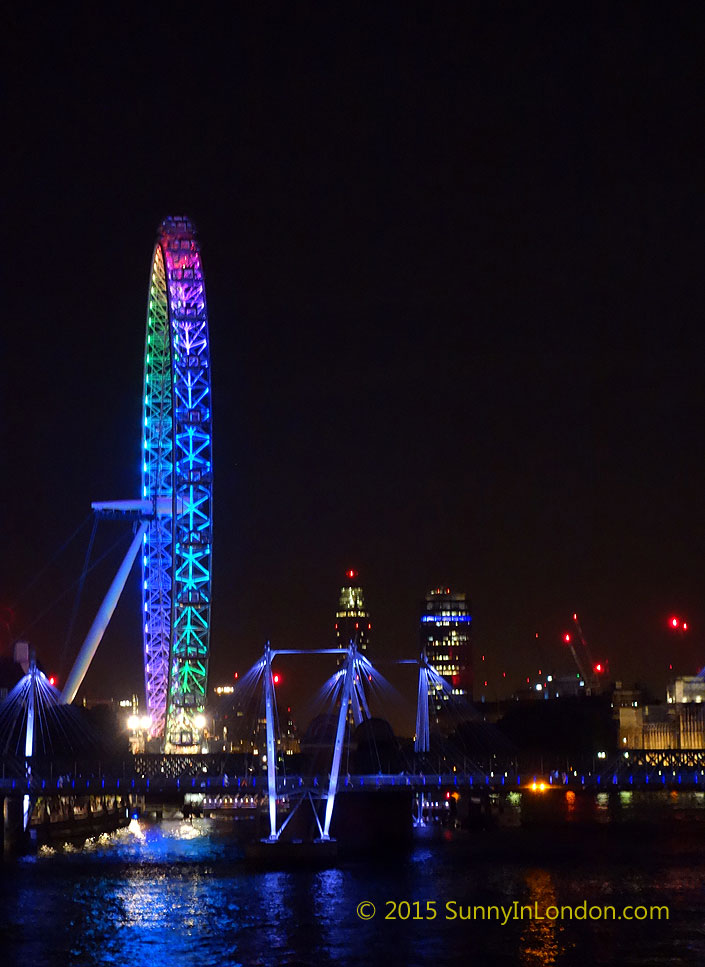 Upon walking back to the hotel, we loved seeing the colourful lights and spotting our room right where you see the blue lights in the picture below.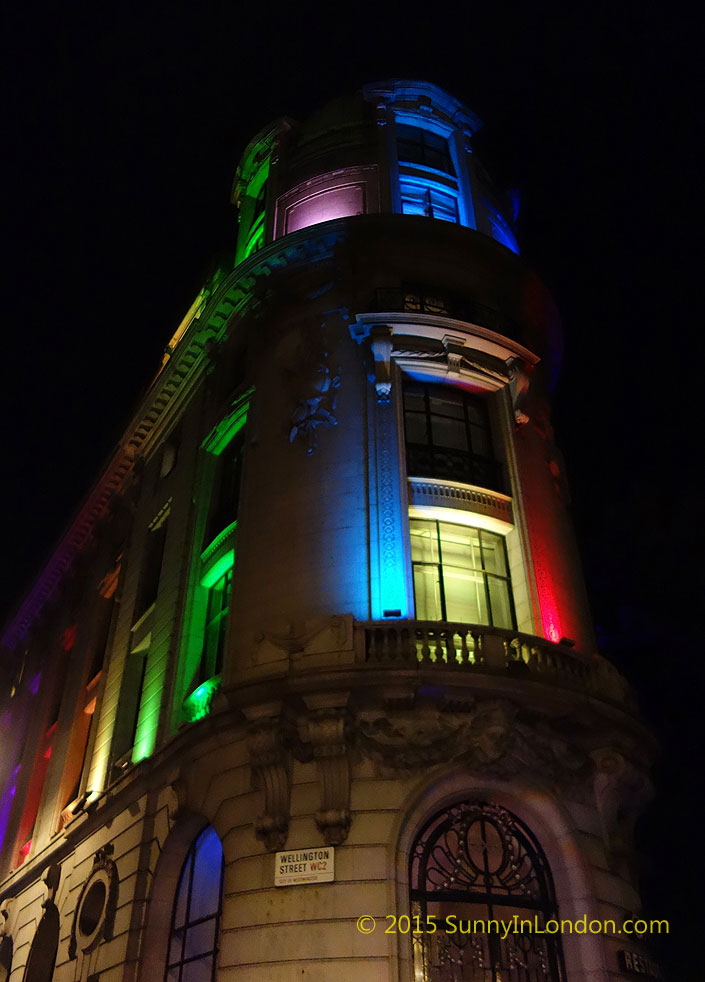 Even the elevators are picture perfect. Below find an elevator selfie or should we say, 'elfie'…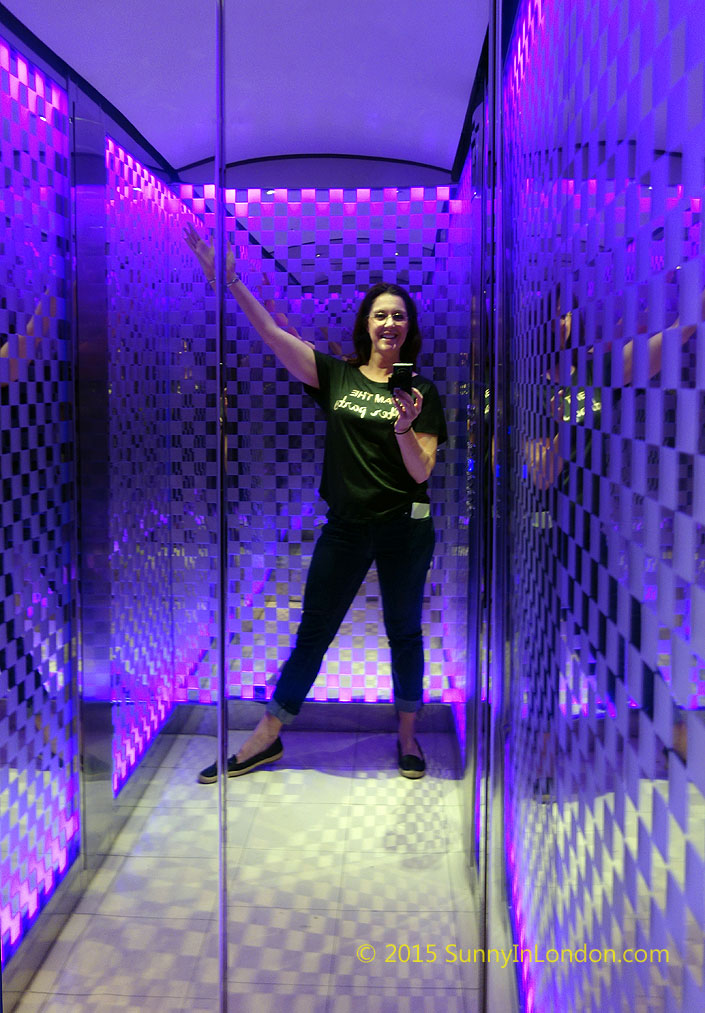 One Aldwych Hotel Secret #5- Cinema
And when it comes to pictures, this is the one secret that I can share with you even though I haven't experienced it first hand.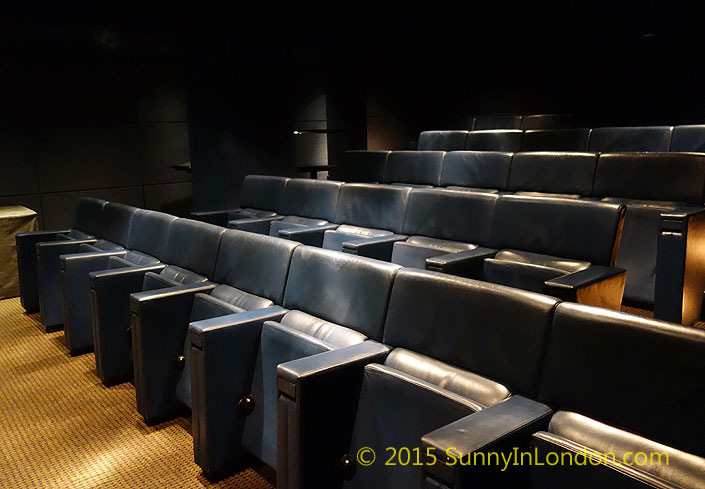 The hotel has a luxurious 30 seat screening room.
We missed the showing of 'Pretty Woman' that day because we were just too overwhelmed with everything else during the staycation. If you read my blog post on What to Wear an Opera: A Pretty Woman Story, you will know my love for that film. The post is about the English National Opera, which again is just around the corner from the hotel.
One Aldwych Hotel Secret #6- Hidden Lounge
Did you know there is an oasis reserved just for hotel guests? I snuck in to the lounge just before they opened Sunday morning so I could expose it to you.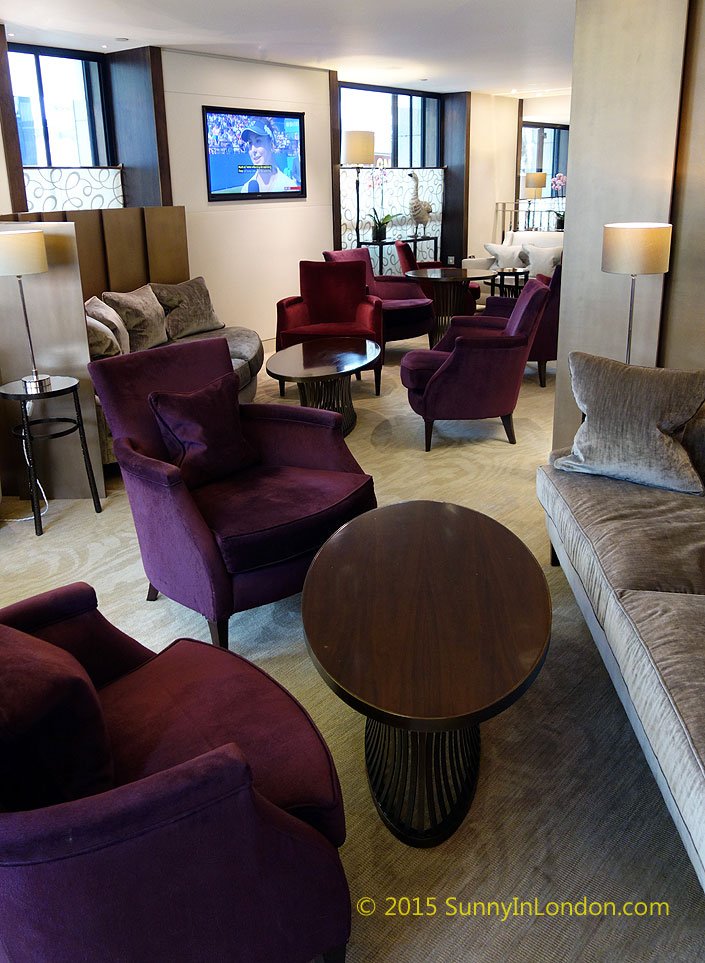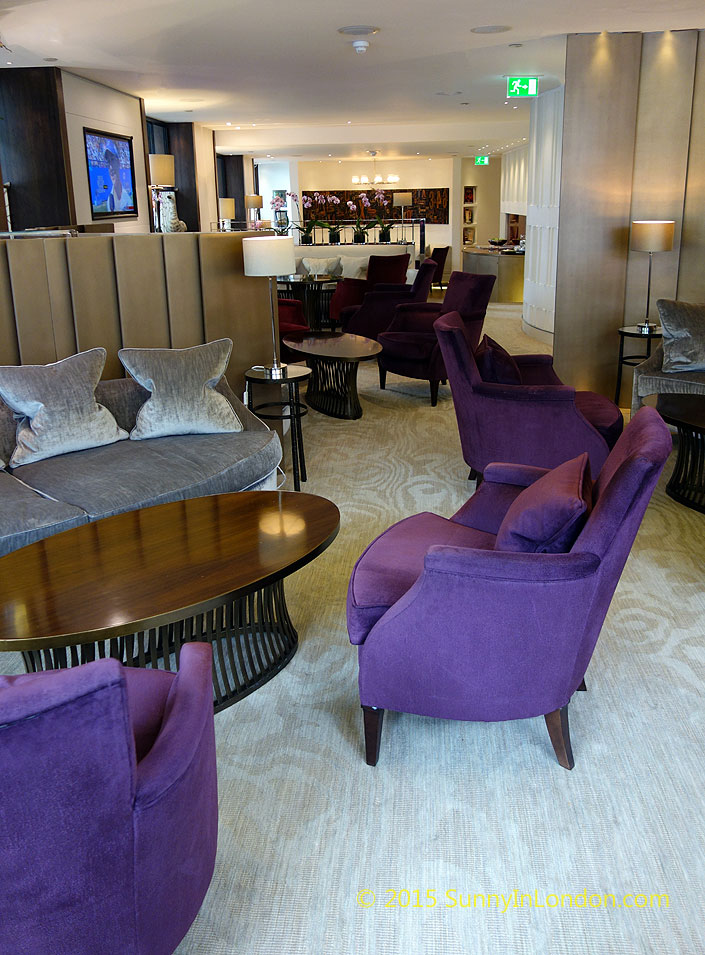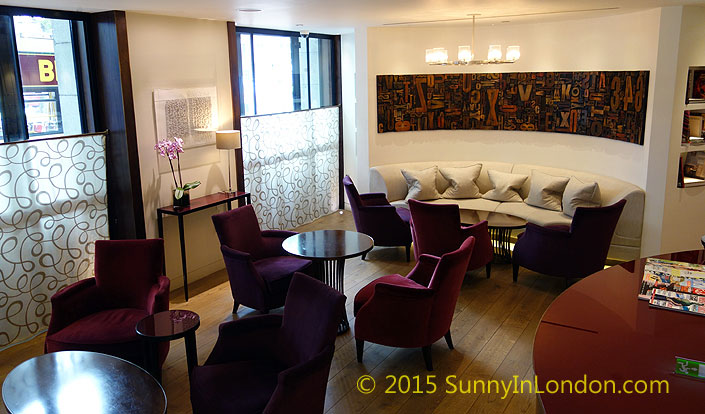 I can't tell you exactly where it is, because as a former hotel guest I have been sworn to secrecy. 😉 But… I will tell you it is hidden behind one of the 'walls' you see as you enter the hotel.
One Aldwych Hotel Secret #7- What's in the Water
For the final secret of this hotel, I can just say that there's something very magical and sexy in the water of the pool. If you take two minutes to go for a swim with me, you'll learn what it is right here..
One Aldwych Hotel: Final Thoughts
We could've easily stayed at the hotel several more days just enjoying everything it had to offer. Whether you are a business traveller, Londoner in need of a staycation, or American visiting for the NFL games in London this Autumn, One Aldwych hotel offers an exquisite experience.
You can check out all their excellent reviews on TripAdvisor. 
In fact, I loved it so much, I didn't even care about going on camera with no make up just after my luxurious facial in the spa.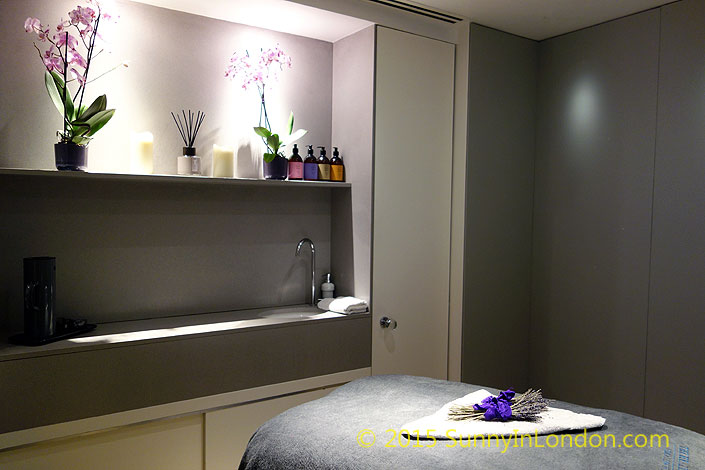 Sunny friends, did you know these secrets about One Aldwych Hotel? What have hotels offered you that made you not want to leave?
Our experience was complimentary. This did not influence our opinions. Mr. Sunny and I are currently trying to think of ways we can permanently make this address our residence. 😉