Travel Tips for Choosing a Hotel When Visiting London
Trying to figure out the best place to stay in a new city can be a tough process.
Travel Tips for Choosing a Hotel When Visiting London: Connections
Years ago you would buy travel books to research a destination, use a travel agent or follow a friend's recommendation. If you were lucky, you had a connection who lived in your holiday destination city. Now, social media sites and applications like Pinterest and Instagram make it free and easy to see other places and plan your trip. In fact, most of my Pinterest account is designed to help people like you who are interested in visiting London. Boards can give you advice on where to eat and show food pictures to get your mouth-watering. And YouTube can tell you the tale of what adventures you might have when you travel somewhere.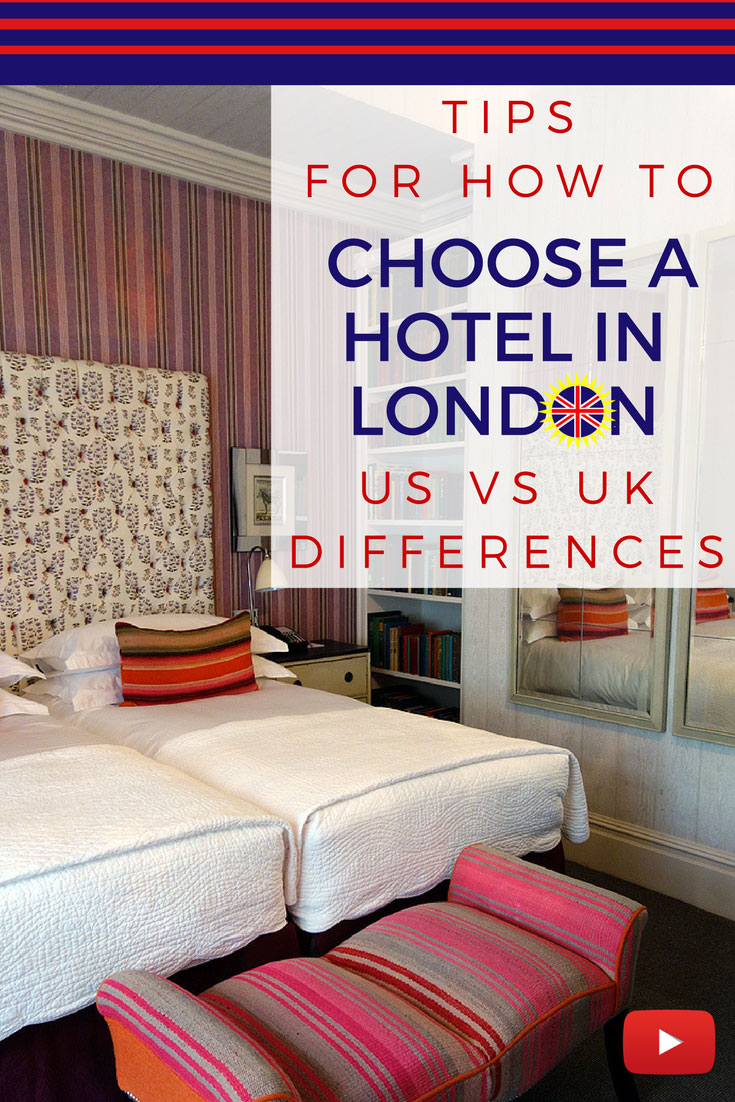 Travel Tips for Choosing a Hotel When Visiting London: Look at a Map
If you don't have any recommendations from connections, whether real or virtual, and need to find your own accommodations, it can be quite simple really. All you need to do is create a list of the things you want to experience and then locate them on a map.
I'm a firm believer at being in the heart of the action. For example, while planning our Malta holiday my husband immediately started searching 'best hotels in Malta.' We found a very glamorous hotel and nearly had it booked. However, I insisted we should not get carried away with beautiful images and the top item in a search. Instead, we spent some time planning and listing the activities we wanted to do first. Then we chose and booked a spectacular hotel with magnificent views and a beautiful pool in Valletta, the country's capital.
Travel Tips for Choosing a Hotel When Visiting London: Neighborhoods
It can be that easy for London. Make a list of what you want to see and do. Then pick an area that is in or closest to most of your intended activities. Once you have that neighborhood targeted, you can begin searching it for specific hotels and read the reviews. Accounts, opinions and ratings on popular websites like TripAdvisor and Expedia are essential.
While blogger reviews (myself included) are helpful, I like using popular travel websites to see the most recent experiences of people as well. This is especially true if the hotel might be experiencing recent remodeling or have a construction site next to it.
For London, I think you are best to at least stay inside Zone 1 on the underground. While rooms can be cheaper outside of London, to me it's not worth the extra travel time. It's likely you have spent enough time on an airplane to get here, why waste more time being idle on your actual London trip?!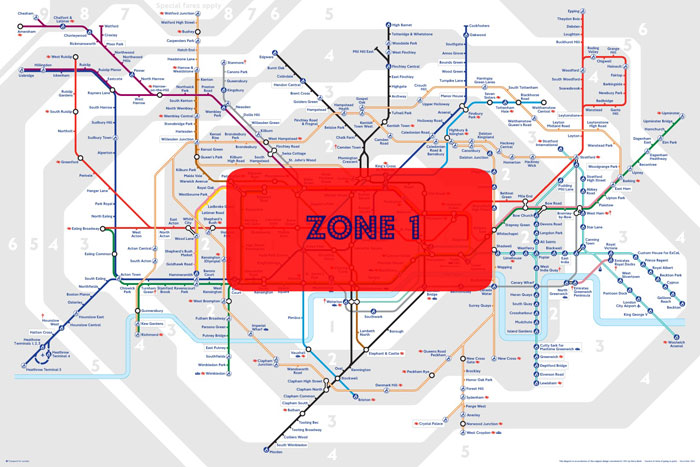 These London areas are best for:
Covent Garden- entertainment. You're in the heart of theatre and the piazza regularly has street performers. There are also tons of excellent restaurants. It's busy but has many quiet side streets with excellent small shops. Holborn has some extremely chic hotels. You'll certainly be within a handful of minutes walking distance to the British Museum.
Kensington and Chelsea- luxury and museums. This is one of the most expensive places to live in London. This area is dominated by high end options. While the museums are free, you should be prepared to spend mega money on food and shopping in this neighborhood.
Westminster- Her Royal Majesty. If you are a royal watcher, this is the bullseye for you. Westminster hotels place you next to Trafalgar Square, Buckingham Palace, Parliament, and Big Ben. You'll also be right by the National Gallery.
St James and Mayfair- shopping and fine dining. Regent Street is the longest and probably most popular street to shop on in Europe. For a quiet walk or break, you can easily stroll through Hyde Park for a few hours.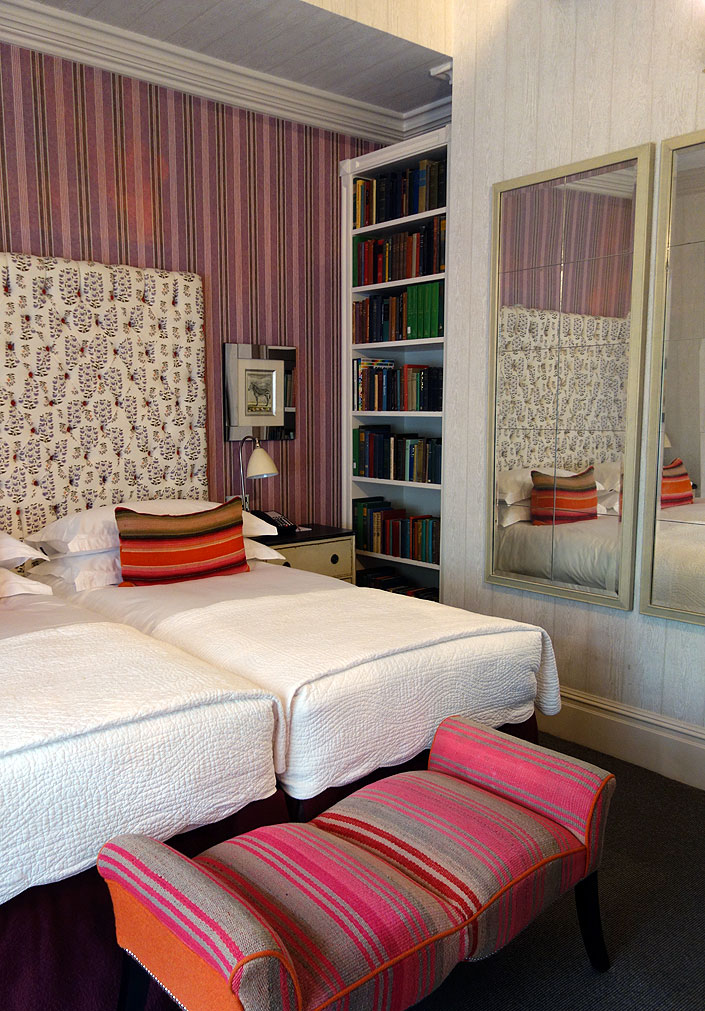 Travel Tips for Choosing a Hotel When Visiting London: Tough Areas
While there are great hotels throughout London, I wouldn't choose to stay in King's Cross. Yes, it is located near the one of the biggest stations in London, including where to get the Eurostar. But, there aren't a ton of pubs nearby and it's high tourist traffic means it's a big target for pickpockets.
Soho- This is by far my favourite neighborhood for food. I try to never walk through it in late afternoon or early evening if I haven't eaten, as it's restaurant after restaurant with amazing international cuisines to tempt me. It's an area I wouldn't suggest it for first time solo female travellers to stay, because it can be a bit intimidating at night.
Travel Tips for Choosing a Hotel When Visiting London: Terms to Know
If you aren't familiar with how rooms are defined, take a minute to read through these:
En suite- bathroom is inside the room and is only available to those occupants
En suite room- has a toilet and comes with a shower and/or bath
Private bathroom is outside the room but is for exclusive use of the guests in that room
Shared bathroom is outside the room and is shared with the host family or guests.

Travel Tips for Choosing a Hotel When Visiting London: Differences Between the US
For specific information on differences between American hotels and London hotels, make sure you watch my YouTube video below. It highlights some important points that could affect your trip planning. For example, did you know that not all hotels have washrags in their bathrooms? It's a more common occurrence outside of London, but something you might want to consider when you are packing. I always throw a few spare ones in my luggage when getting ready for a London staycation or trip to somewhere else in England.
Travel Tips for Choosing a Hotel When Visiting London: Final Thoughts
What websites do you use for reading hotel reviews? What are the steps you take for planning a trip to a new location?
For more advice on things to do and what you'll need to know about London, visit the Sunny News YouTube channel. This includes safety tips, pub advice, and a shopping guide. The blog also has a Guide for Americans Visiting London which is a collection of the top experiences I recommend. You'll definitely want to bookmark it and visit the Pinterest boards created to help trip planning too.