The Best Gift Ideas For People Who Live Overseas
Finding the right gift for a loved one can be tough at any time of the year. However, during the holidays it's especially hard as an American living in London because there is an added obstacle.
Shipping.
Fortunately, many online sellers are pretty good when it comes to shipping from their store, some even offer worldwide shipping for free or after a certain payment threshold is met (for example these wall art pieces made by Neon Mama). You can also shop for an item using an online store from their native country, though this can get complicated as they may not accept foreign payment or display their site in English. Either way, these options can help smooth out the shipping problem when it comes to gifting overseas.
But thinking of gift ideas for people who live overseas at Christmas can complicate the gift exchange process even further. Something that makes a great gift in your country may not be taken the same way in theirs. However, there are certainly some ideas that can you can consider which show you are thoughtful and sentimental.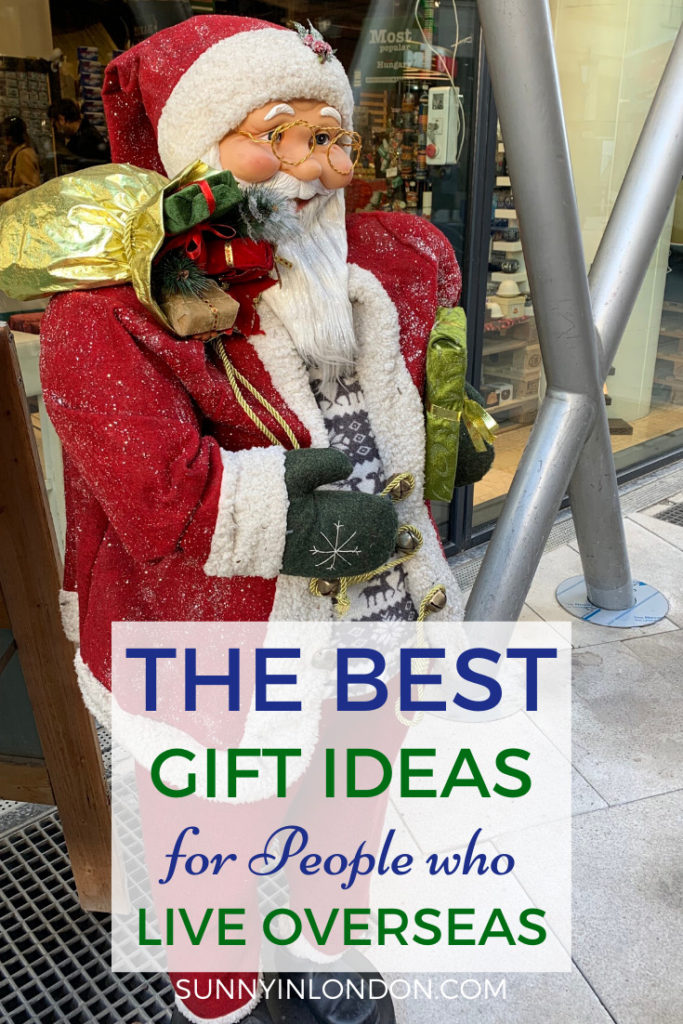 Gift Ideas for People Who Live Overseas- Gift Cards
Gift cards are perhaps the first option that people choose. If you can't be there to enjoy a dinner or experience with a family member, there isn't a reason why you still can't treat them to it. For example, perhaps you know what movie theatre they tend to choose most often and can visit the website to purchase a gift card for them to see a film?
In your conversations with them you can discover what sporting goods stores, coffee chains, spas and restaurants they frequent.
However, one type of gift card that I think is not really sentimental is one for a credit card company. The implication of using one gift card to pay for another gift or previous purchase doesn't seem what the spirit of the holidays is promoting. What do you think?
Gift Ideas for People Who Live Overseas- Subscription Boxes
I love the idea of how one gift can be 'recycled' every month. When you buy someone a monthly subscription box you could be giving the person something literally every month of the year.
Any aspiring beauty blogger would love a subscription box to a popular brand. Book lovers can be dazzled with a new book arriving at their doorstep each month. Fresh ingredients and meals can be sent to aspiring chefs. Gadget gurus can receive monthly surprises featuring the latest technology. Gardeners can get seeds and other ideas to keep their passion growing.
You get the point, right? These gifts are great for people who live overseas because they just keep on giving!
Gift Ideas for People Who Live Overseas- Chocolate
However, if you want to funnel your gift to the one gift with undeniable universal appeal, go for chocolate.
The idea of Christmas chocolates never loses in the game of presents. From festive and fun advent calendars to Christmas chocolate hampers, the hardest part of picking out this type of gift for people who live overseas is probably not getting a few for yourself!
Gift Ideas for People Who Live Overseas- Food and Wine
Aside from chocolate, there are other options you can research. Cheese, cookies, truffle boxes, caviar flights, sauces, coffee and tea samplers, jams or cakes might be right for a gift idea for people who live overseas, depending on their tastes 😉
And then there's booze. A membership to a wine club could really light up someone's eyes during the festive season. Or maybe gin is the person's drunk of choice?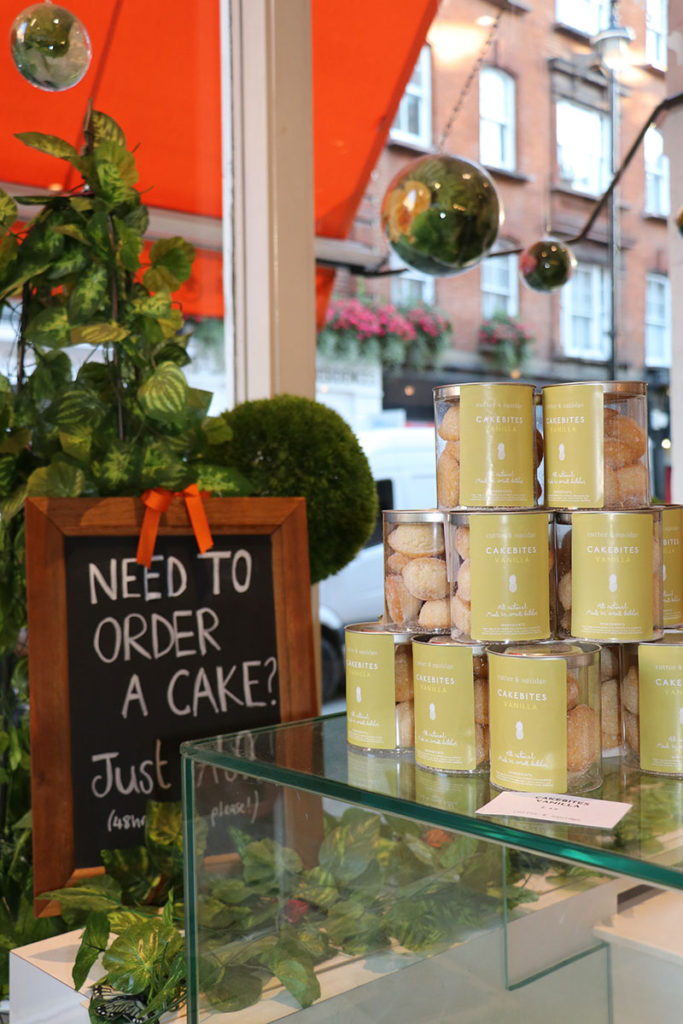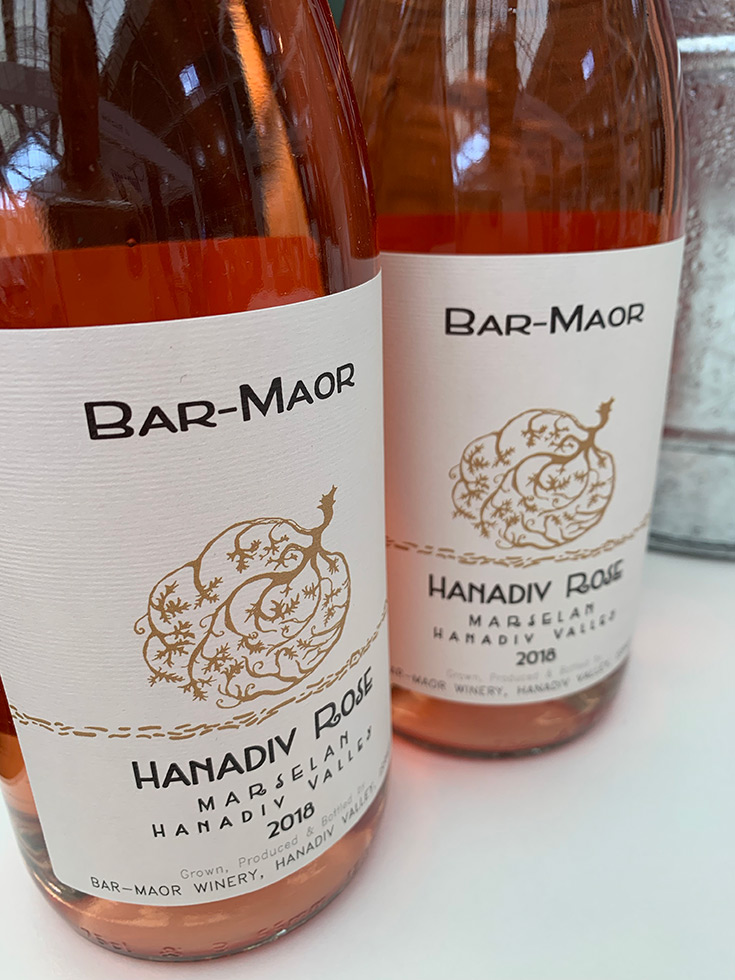 Gift Ideas for People Who Live Overseas- Personalized Item
Finally, in my recent article on the Best Things to Buy in London I suggest for travellers to turn their trip photos in to prints when they return home.
Ok, so people who live overseas might not want your photo of you and your mates crossing Abbey Road like the Beatles, but they might appreciate a personalized item that you get printed for them.
You could create a calendar or a custom photo blanket with photos of you and your best friend that shows great memories from your adventures through the years. Maybe you can have a cutting board made that has their favourite saying engraved on it. Or a flask that displays a special date on one side. You could also look for any schlüsselanhänger mit foto, where you can show all your favourite memories in them. Whatever, you are planning to gift, add a personalized touch to it, so that the recipient knows how much you treasure them.
Gift Ideas for People Who Live Overseas- Final Thoughts
Finding the right gift for someone doesn't have to be a bad experience just because it is sent from a person across a sea. We can agree nothing beats being able personally to see someone smile when they open a present from you. However, it doesn't mean you are entirely limited or can't be thoughtful when you choose what to give them for a holiday gift.
What are some of the great gifts you have received from overseas, Sunny friends?