Have you spent months planning a trip to London? In all of your research on things to do and places to eat, you might not have thought about the best things to buy in London yet.
Finding a souvenir in one of the world's most famous cities isn't hard. Every attraction will have a gift shop, and it's highly likely you will visit at least one during your trip to London.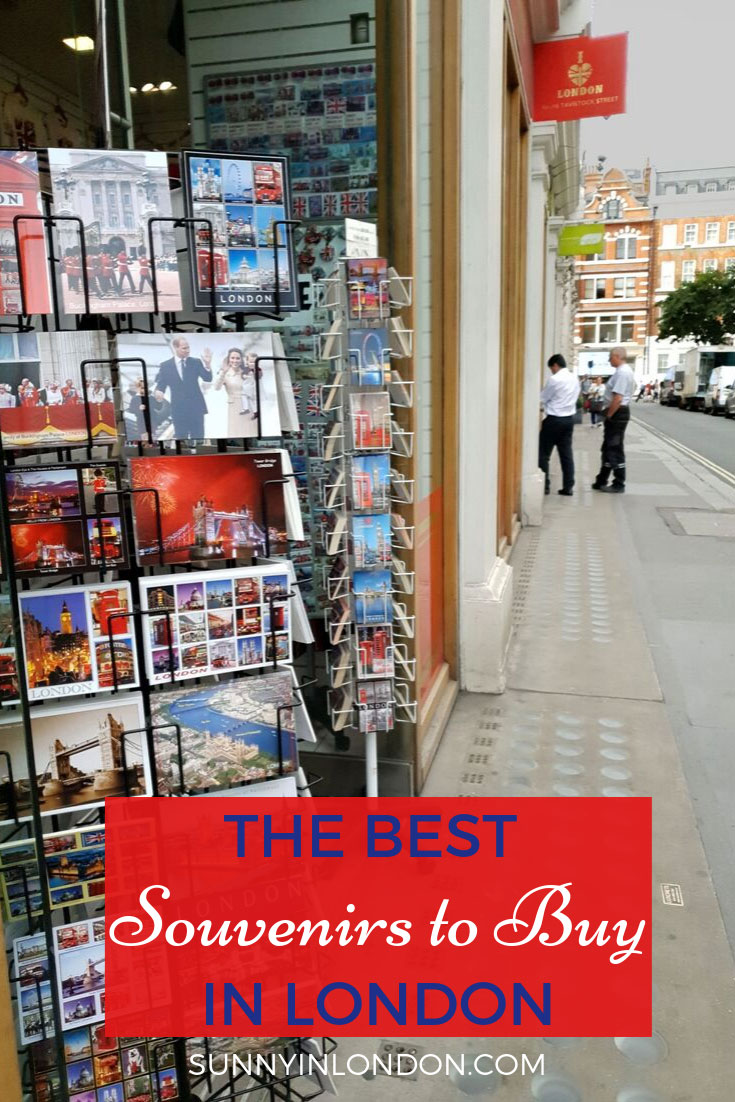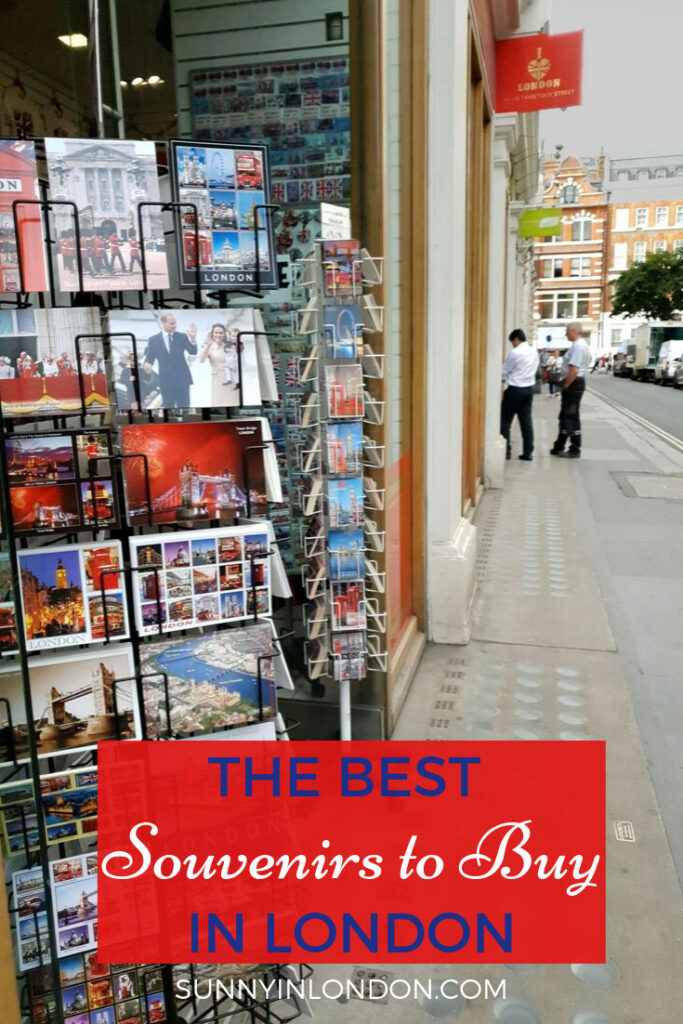 The Most Popular Things to Buy in London
In any big city you can find T-shirts, keychains, refrigerator magnets, snow globes and postcards. In London, popular iconic souvenirs include Big Ben figurines, small red busses, metal telephone boxes filled with bad tea bags, something from Harrods and umbrellas. In Central London, you will find countless trinkets displaying a Union Jack.
But, why not aim for something with a more local feel? In fact, why not bring home souvenirs from London that actual Londoners would typically buy or enjoy? Or souvenirs that are created by local artists?
After living in London for six years as an American married to an English man, I have had time to really explore and learn what the best things to buy in London can be.
The Best Things to Buy in London- Tea
Drinking tea all the time isn't just a British stereotype. It's what they do. For real. All the time.
But, to be honest, most drink the very inexpensive brand PG tips on a regular basis. You could grab a box of it here or go for something a little more royal and posh like tea from Fortnum & Mason. This iconic British luxury department store currently holds royal warrants from Her Majesty the Queen and the Prince of Wales. Famous British chefs who rave about Fortnum and Mason include Nigella Lawson and Mary Berry. Charles Dickens was a fan too.
What's great about going for Fortnum and Mason tea is that you can find many of their popular products at World Duty Free in Gatwick and Heathrow airport. Keep this in mind in case you don't have time on a short trip to London to go to the department store. It won't necessarily be cheaper, but you can save it for last minute and not worry about finding room for it in your checked bag.
You will want something equally as memorable to hold while you drink your luxury tea. For fun London mug souvenirs, To Home From London has tons of options. You will find mugs with cheeky British slang, iconic British musicians and popular places you will have seen.
Recently, they sent me a few samples of products to share here with you.
Buying a bone china teacup that was made in England is an option, but I always worry about an item so delicate breaking on a long international flight.
The Best Things to Buy in London- Sports
It's not nearly as common for British people as it is for Americans to wear gear that displays their team's colours or logo. But, they suit up for the match. Rather than a team jersey, most will likely have a scarf to throw around their neck so they can make sure their vocal cords are nice and warm when they need to scream for their team.
The Best Things to Buy in London- Books
Depending on where you eat in London, you might be able to buy one of the chef's cookbooks.
Obviously those won't be useful until you get home. If you want books that will help you on your visit, Mr Sunny and I recommend two London classics. These two souvenirs represent London life decades ago when we didn't have smartphones to show us the way everywhere.
Now, with CityMapper, Google Maps and many other apps, carrying around a paper map is not necessary. Unless you don't have WiFi, and some of you will not when you are visiting from America unless you arrange a pre-planned package with your data provider. If you need to go old school like a proper Londoner you would use this…
And then there is one that Mr Sunny and his dad can't live without (except Mr Sunny relies on the app now).
Best Things to Buy in London- Travel Gifts
The ultimate gift store for travel lovers in London is Stanfords in Covent Garden. Inside you can find stationary, globes, notepads and paper. Take a look here at this fun London Map Journal which would certainly charm any travel lover who likes to write and document experiences.
Best Things to Buy in London- Online Gifts
If you don't make it to Stanfords or you just basically want some London swag to surround you, they have tons of Gifts for People Who Love London. And gifts for Travel Addicts, Gifts for Map Lovers, and more.
The ultimate Christmas gift from London you could send yourself or someone else is a Fortnum and Mason hamper. They rank really high on the Royal's list too.
And then there is the one souvenir that you can be guaranteed no one else has- your photos.
I think the best idea to commemorate your London trip is something showing your experiences. What about creating a calendar on Shutterfly of all your best photos? This way, every day you can be reminded of something special you did while visiting London.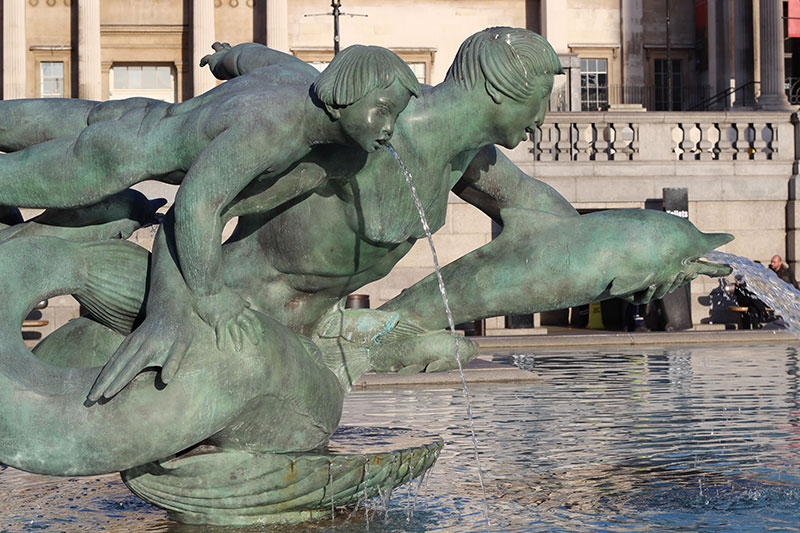 Best Things to Buy in London- Final Thoughts
For shopping, there are certain British brands or clothes, shoes and handbags that I recommend in my American's Guide to Shopping in London, so I won't go on about them here.
However, I will quickly highlight some things to buy in London that I would skip. Tons of websites suggest that you go to the M&Ms World store in Leicester Square. That just doesn't make sense to me. You can get the candy at any convenient store in America.
Also, Harry Potter merchandise is easily accessible on Amazon.com in the US, so I wouldn't take up space in my suitcase for it either. But, grabbing this picture at either the Warner Bros. Making of Harry Potter Studio Tour or at St. Pancras International Station is one to put in that photo calendar I suggested.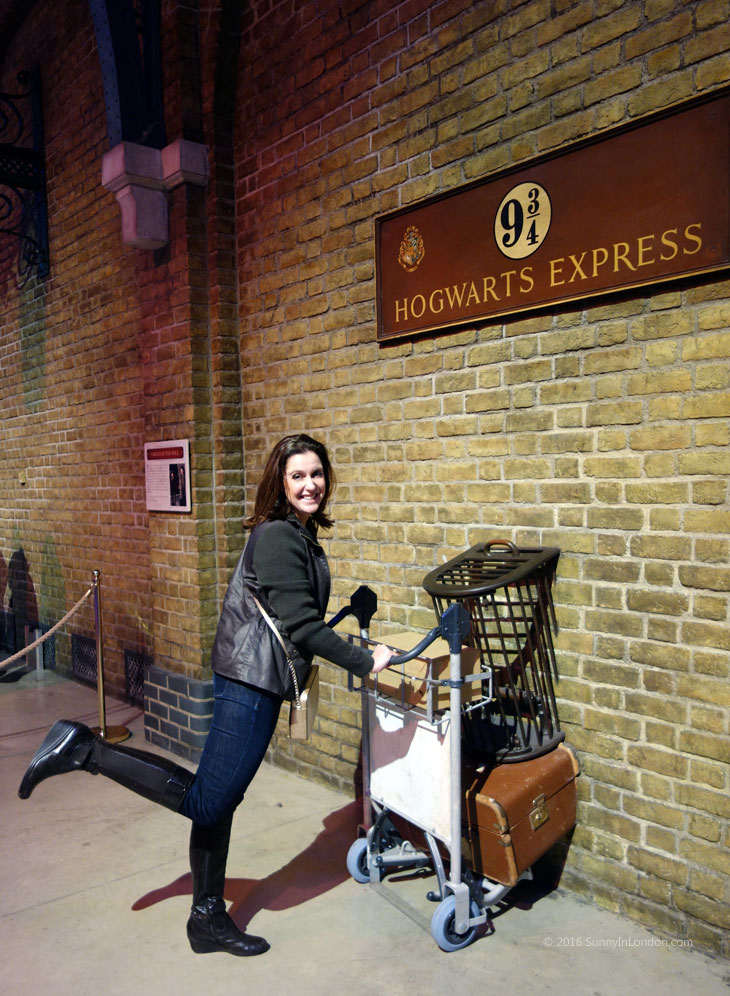 What memorable souvenirs have you bought in a destination? Have you ever taken a photo and had it printed to remember your trip?