The Top 5 Apps for London- Including an Exclusive Shopping App!
Hey Londoners! Did you ever stop to think about just how many apps you use just in one day?
And I'm not ever talking 'bout your main veins: Twitter, Facebook, Instagram, Pinterest Vine, blah blah blah. (The last one is not an app, for those of you who already were thinking you've missed some big app-ortunity.)
So here are the 5 apps for London specifically that I can't live without.
APPS FOR LONDON- #5 Tube Map London Pro
Yeah, you can rely on the Underground Map engrained in your head if you've lived here long enough or you never leave your hood.
OR, you can be sensible and use an app. I like London Map Pro one checking routes and status of lines. Further, it's good to know if you have to plan for a Rail Replacement Bus on a weekend.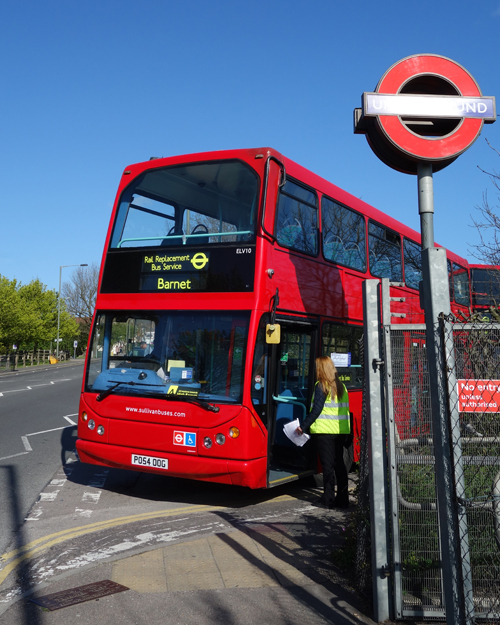 But I picked this app specifically because it advises me on what carriage to choose to make transfers easier. Check it out.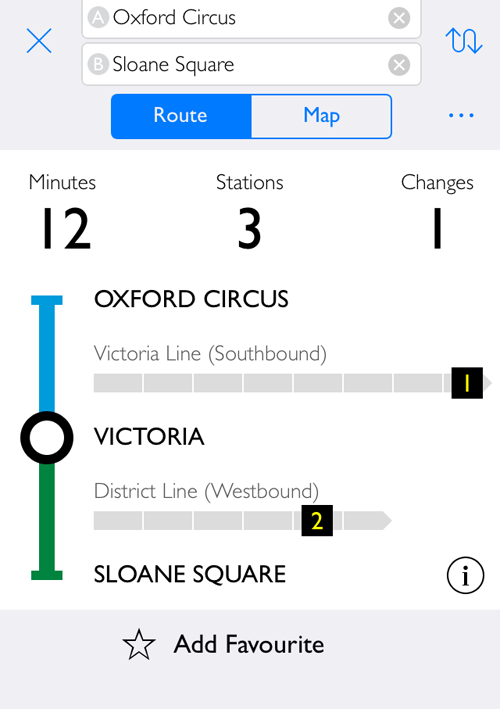 When I am able to figure out which direction the Tube will be arriving, I quickly try to count carriages to sit in the suggested one. For the most part, they put me right where I need to exit for a swift transfer.
A secondary favourite to the Tube Map London Pro is Tube Map Live. This app allows you to literally watch the trains moving…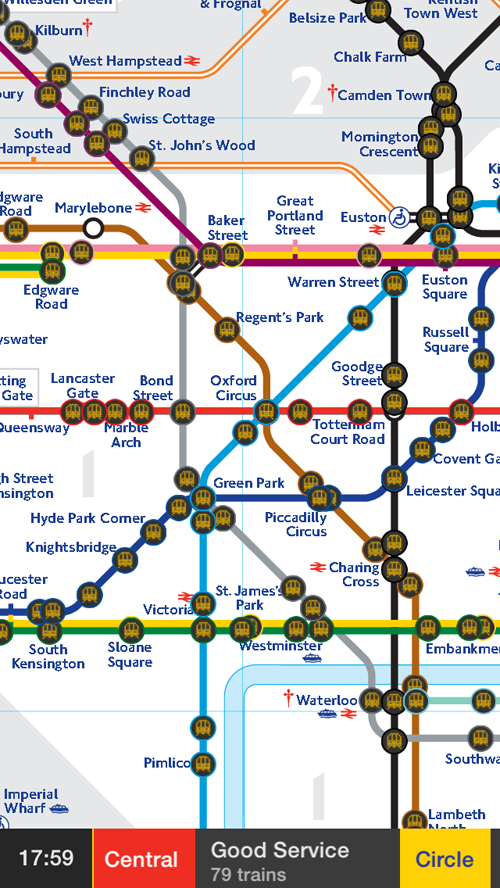 Watching the trains move around like tiny bugs is a hell of a lot less addicting than Angry Birds or Candy Crush Saga. 😉
Whatever Tube Map you choose to download, just make sure you're looking at a real map.
These are a few of the more comical ones I've seen on Twitter.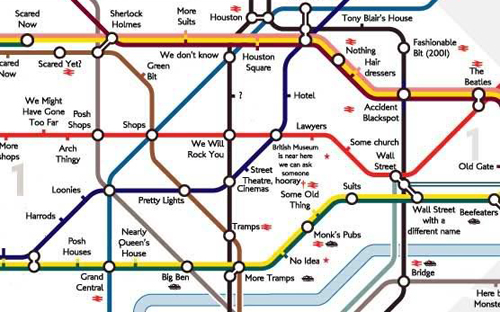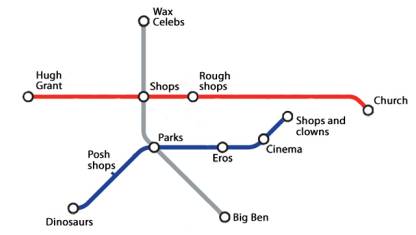 And of course, I couldn't omit this one…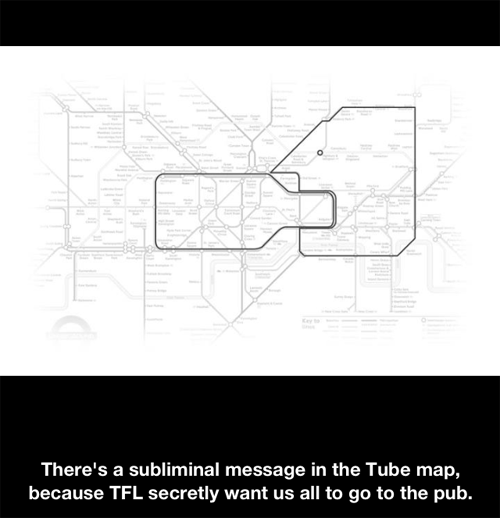 APPS FOR LONDON- #4 Bus Checker
It seems like there are a billion apps for London busses. This is my personal favourite because it's easy and lets me know exactly when to anticipate a bus, plus track the route.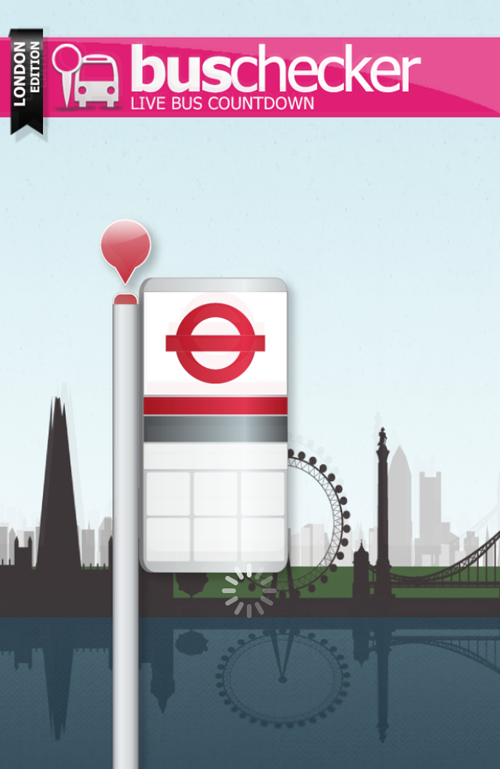 APPS FOR LONDON- #3- Timeout London
Timeout is one of the standard apps for London.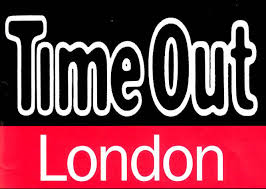 I use it for general information about events, especially free weekend activities. The restaurant recommendations don't always do it for me though. That's why I use…
APPS FOR LONDON- #2 Tastecard
Mr. Sunny and I have been using this one for years. No joke. London is one of the most expensive cities in the world. I also think it has restaurants which make the best food in the world. So, for those two reasons, decisions are hard.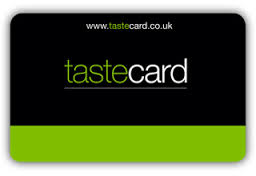 The Tastecard app makes it so much easier. We search restaurants by location and the deals they offer. It also includes reviews. Keep in mind, you actually have to have a Tastecard to utilize the deals. You can read my posts on some of the places we've been to such as Pizza Express and Tuttons in Covent Garden. The discount cards are easy to obtain. Stay tuned for a bigger post on that.
APPS FOR LONDON- Regent Street
This is literally one of the hottest and newest apps for London. In fact, I was at #RegentTweet a few weeks ago when the app was exclusively debuted to international bloggers.
I love it! It's Europe's first shopping street app which is personalized with Beacon technology. The app delivers exclusive, personalized content to me about what's on sale as I am walking on Regent Street.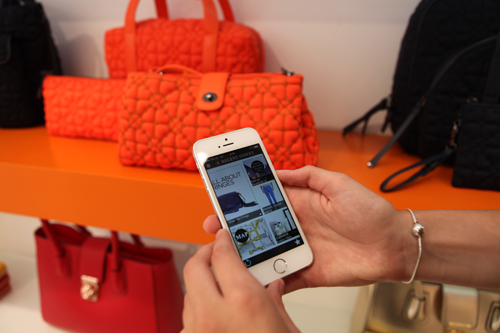 Technology provides exclusive offers tailored to shoppers' preferences while keeping their data private. Can you saw, dreeeeeeeeeamy?!
Click here to download the app. It's freeeeee!
As you walk by a store, you can receive alerts direct your phone about new products, upcoming events, exclusive offers only available that day, etc.
I love the app because I can easily swipe through and arrange the brands I like (Banana Republic, Molton Brown, Armani Exchange) and remove the ones that don't appeal to me.
So, Sunny friends, those are the apps for London that I use the most. Which ones do you love and recommend? Has anyone tried Hailo? Gluten Free London? Spotted Hanky? Any that we should avoid?
If you enjoyed this post, please share it on your social networks! Cheers!