Visit Prague Guide- Short Stay Things to Do
For several reasons, many people list Prague as one of their favourite European cities to visit. Surprisingly, it is one that my husband, a former camera and sound intake man for NBC News- London, had never visited. So many of his mates in London and my friends in the US recommended that we make a trip there for our May holiday.
Because we wanted to make the most of our Prague trip, we booked a room for four nights on Expedia. This decision seemed good at the time, but after the fact we have different views.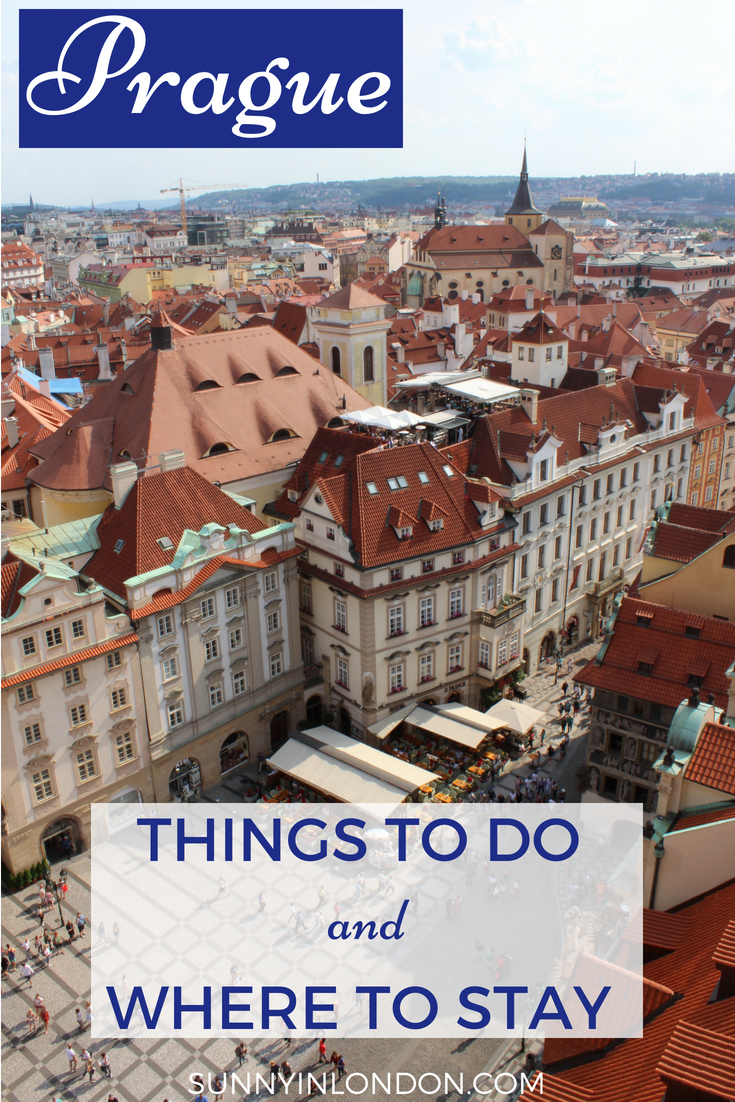 Visit Prague Guide: Suggested Length of Stay
First, I think three nights is fair if you are just seeking a trip to highlight the best things to do in Prague. This would be assuming your flight arrives by the early afternoon on your first day. Also, our flight on the last day left at 8:20pm on British Airways to London Heathrow. We also had a hotel which has a 1pm checkout! That truly made the difference, and you can read more about that five-star experience on my blog too.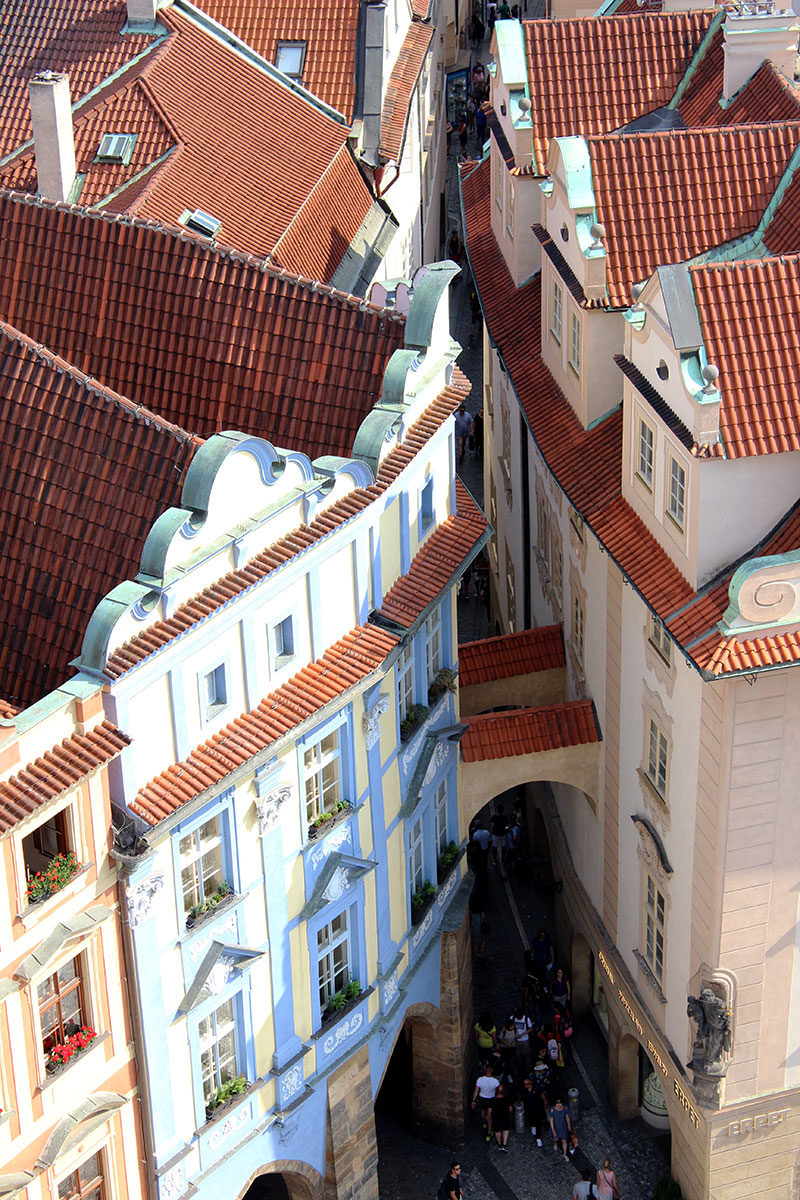 Visit Prague Guide:  Prague Castle
The Prague Castle was on the top of my list of things to do. Therefore, we reserved a half day for it on our itinerary. I had thought it would be best to do on the day with the sunniest weather prediction. However, while we were in Prague someone suggested that since most of it was indoors, that we should not be too concerned with the weather forecast.
Big Mistake!
While rain and thunderstorms were predicted every day, we found that the sun (and heat!) was relentless. Except for the day we went to the castle. After seeing four parts of the Prague Castle, which were part of our general admission tickets, we experienced the most condensed rain I have ever seen and felt in my life. Now this is coming from a girl who grew up in Florida and lived through several tropical storms and hurricanes. We spent a 30 minutes trapped under an alcove with a crowd of hot, wet tourists as the ground literally flooded. It can be described as nothing short of biblical.
So, my advice to you is, consider that the castle has many areas for you to visit and you do walk outside between the areas. Further, you will queue for a while outside them to get in. There are no covered areas for that.
Get to the Prague Castle early and hope for sunshine.
Visit Prague Guide: See the City
Of the options to tour Prague, a walking tour is the most recommended. To see what we did and why I don't recommend it, you will have to watch the YouTube video below. In the video I show you the most popular attractions, aside from the Prague Castle. And, I give you advice for specific places that are not mentioned here. You'll want to watch all the way to the end to find out which attraction is under construction so you are not disappointed when you go too!
As foodie travellers, we spent a lot of time trying different food in Prague. For ideas about what to eat and drink in Prague, we created this video for you:
The Sunny News YouTube channel shares even more advice for things to do and what you'll need to know about London and sunny destinations (like tips for visiting Malta). This includes tips for choosing a hotel, how to tip when in London, food to eat in London, and advice for exchanging money. The blog also has a Guide for Americans Visiting London which is a collection of the top experiences I recommend. You'll definitely want to bookmark it and visit the Pinterest boards created to help trip planning too.
If you live in Prague or have visited so a short stay like us, please leave your ideas and suggestions below in the comments for people who are researching a holiday.