How many times have you read through hotel reviews and found a discrepancy between the hotel's rating and what travellers give it? Mr Sunny and I were keen to check out verified guests' reviews when we booked our first visit to Prague. For this reason, we picked the Aria Hotel Prague, because it seemed to live up to its 5-star rating with travellers on Expedia. And it certainly is the best for those who love music, since that is the theme of the entire hotel.
On our checklist for a hotel was some things we generally seek that you probably do as well. Important items to us when we research are: location, cleanliness, room offer and food available. In every category, the Aria Hotel Prague lives up to the reviews that we read.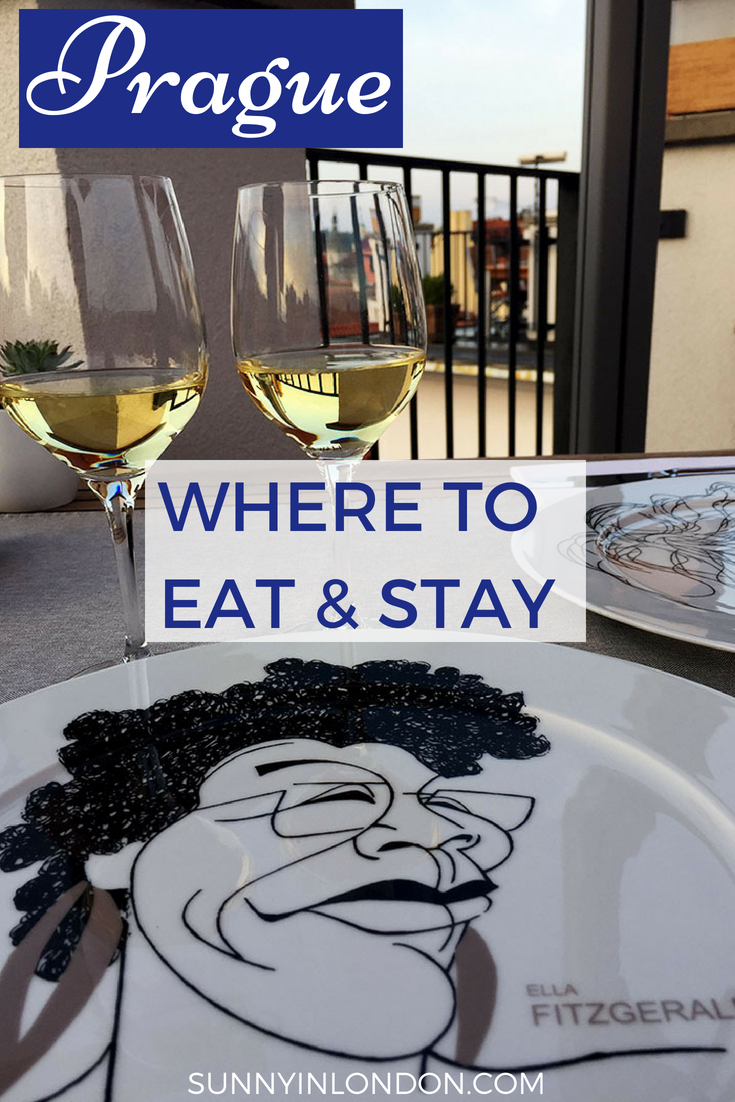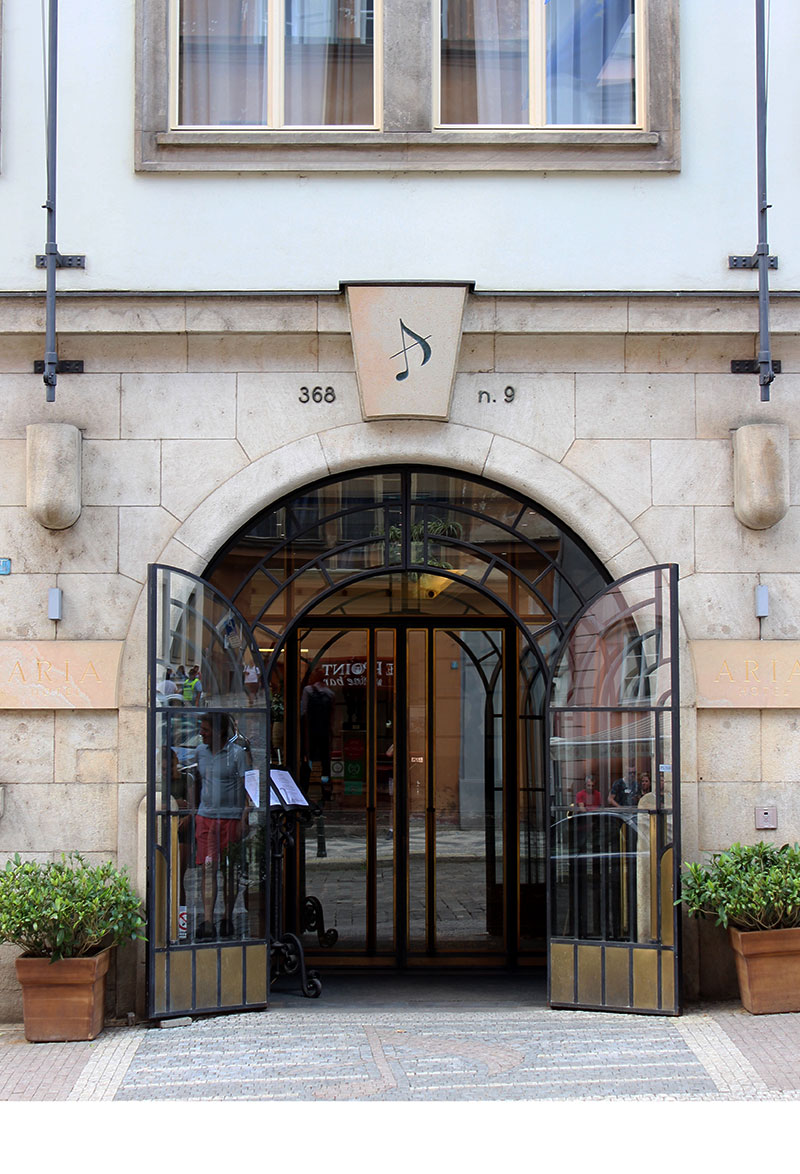 Aria Hotel Prague: Location
During our four night trip to Prague, we never took any transportation except a private car hire to and from the airport. Yes, Sunny friends, we walked every where and loved it.
Prague is known for cheap beer and beautiful scenery. Because of its 'party' atmosphere it has become popular for European stag-do's. Since we are more relaxed foodie travellers, we didn't want to be in the heart of those types festivities. We like to chill and slowly enjoy the sights while on holiday. The Mala Strana area is perfect for this. It's also within minutes of the Prague Castle, the top attraction for tourists who visit Prague. Luckily, one of Mr Sunny's mates gave us this tip about neighborhoods before we booked our holiday.
It also has a beautiful garden connected to it that is great for serenity and space.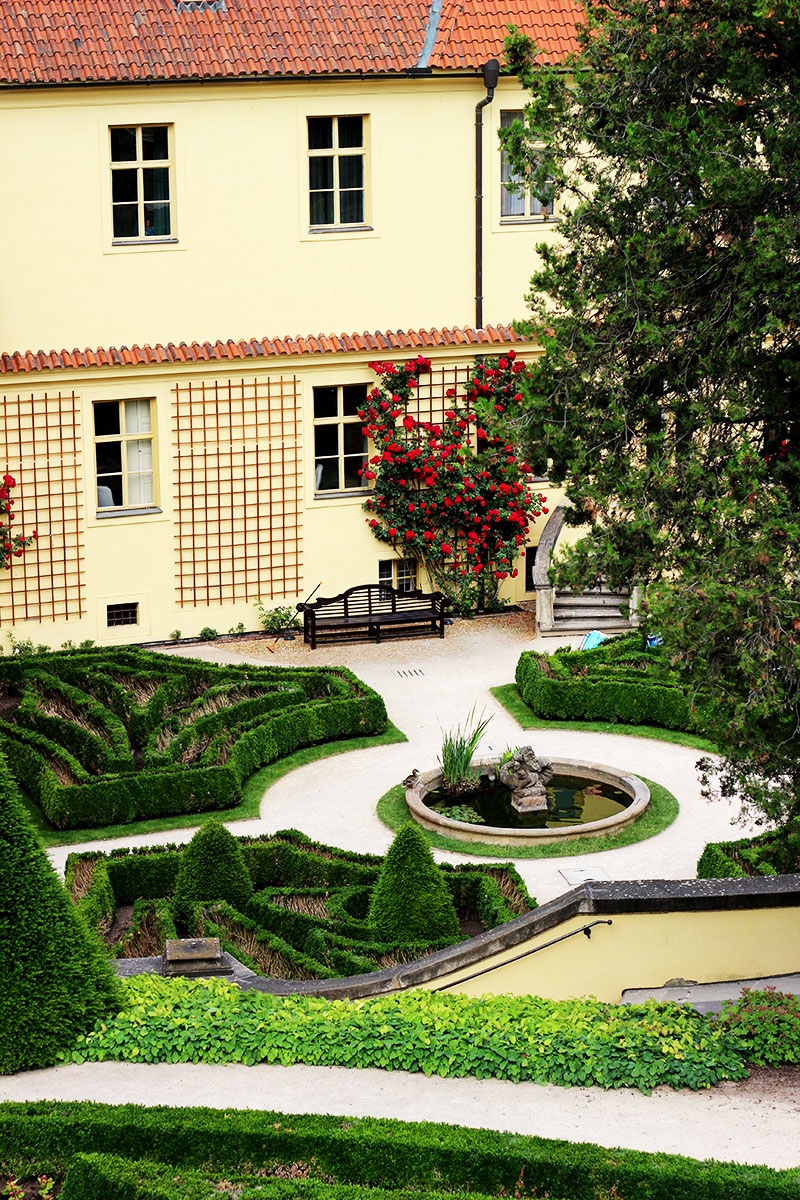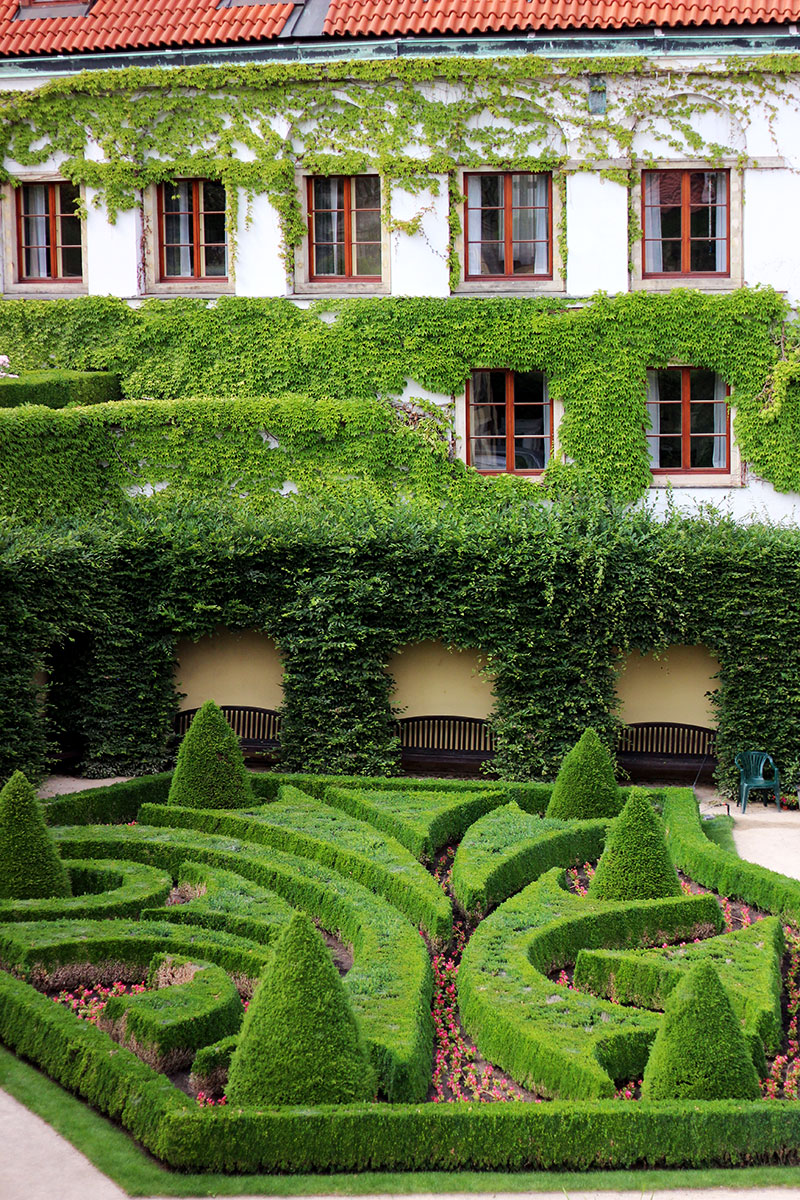 Aria Hotel Prague: Cleanliness and Room Offer
The hotel was immaculate. We stayed in the Rhapsody in Blue suite. On Expedia it is classified as a 'Junior Suite, 1 King Bed'.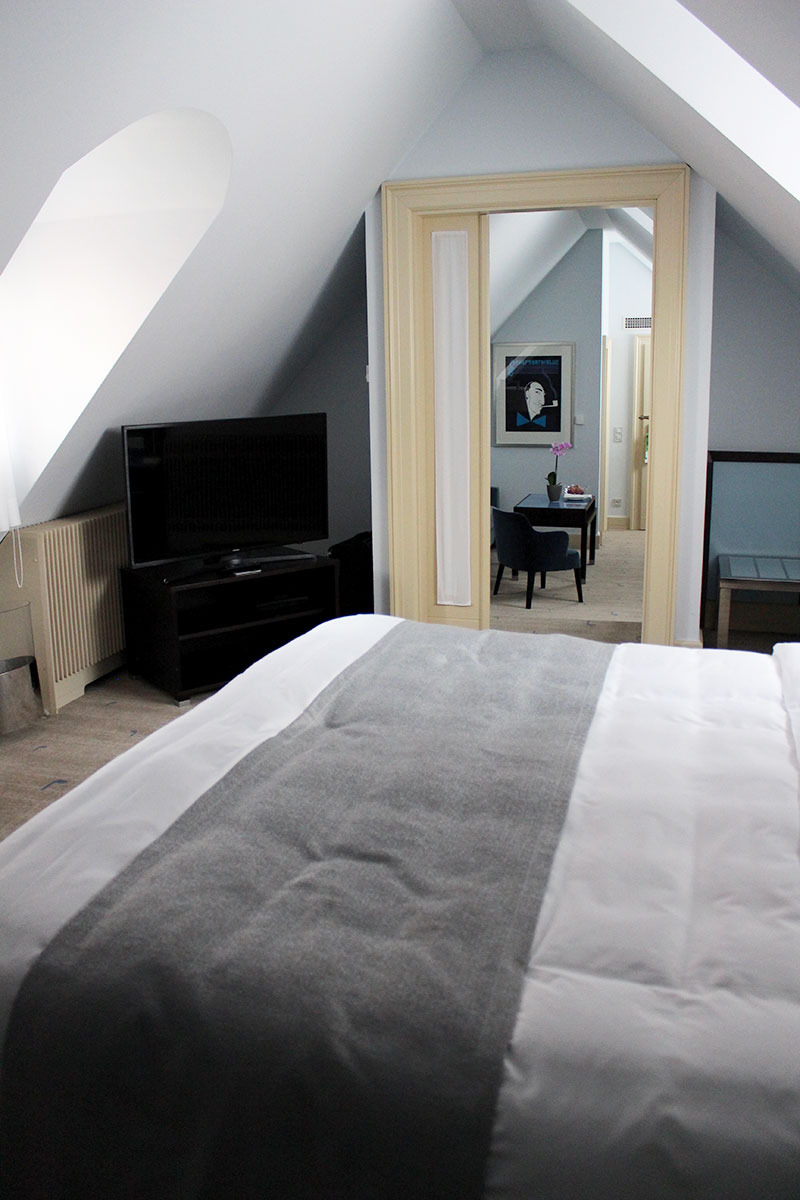 In my upcoming video of Things to Do and Where to Stay in Prague, I will show a room tour. We found the room very spacious and the bed was very comfortable. Most important was the gorgeous air conditioning! While we visited, temperatures were in the high 80's. Not many places in Prague have air conditioning, so we were really grateful to get back to a cold room each day.
The additional amenities in the room also made a big difference to us. More on those in the video too!
Aria Hotel Prague: Food
We love a slow start with a good hotel breakfast on a holiday. Again, the hotel met our expectations. Breakfast lasts until 11am, so there isn't any pressure to wake up with the roosters! It was part of our room charge, and aside from being able to order from the menu, we also enjoyed complimentary Prosecco. Who can argue with French Toast and a bubbly start to a holiday morning?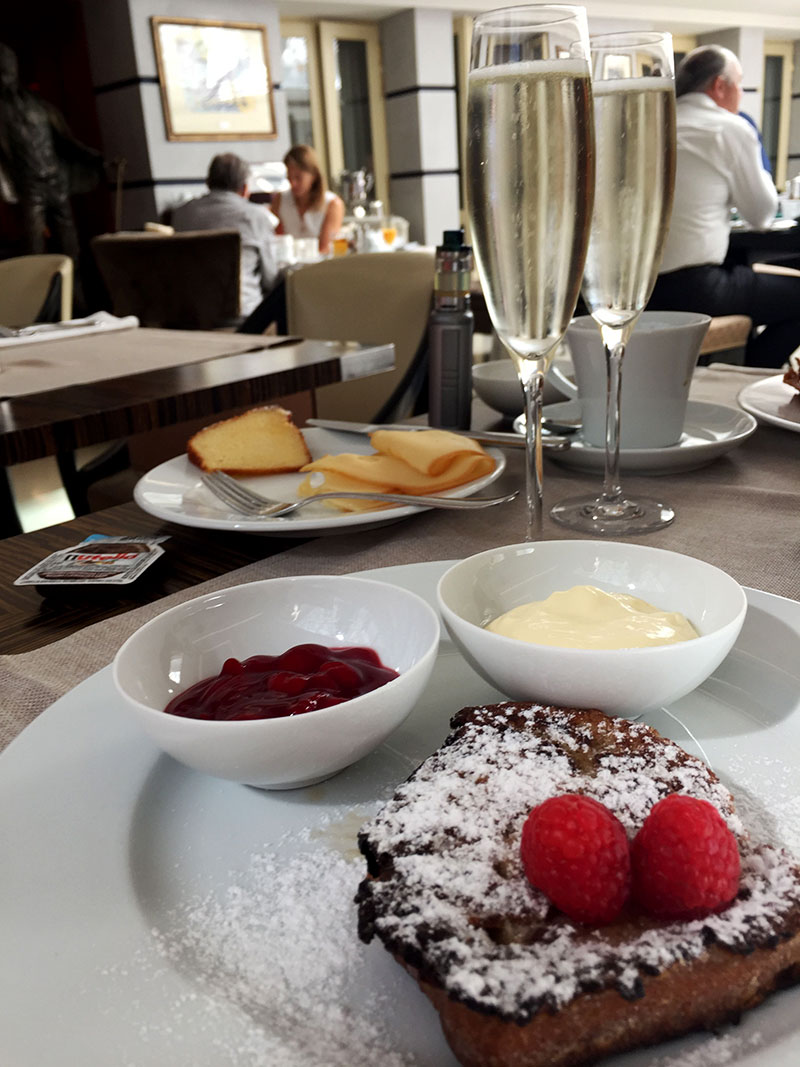 Further, the hotel has an exquisite rooftop restaurant (weather permitting). Like the hotel it is located within, Coda Restaurant was designed by Italian architects Rocco Magnoli and Lorenzo Carmellini, who are especially famous for their lifelong collaboration with legendary fashion designer Gianni Versace.
Details about our five course tasting menu we experienced as a real treat to ourselves are in the YouTube video. However, below are a few foodie shots for those of you who want a few teasers.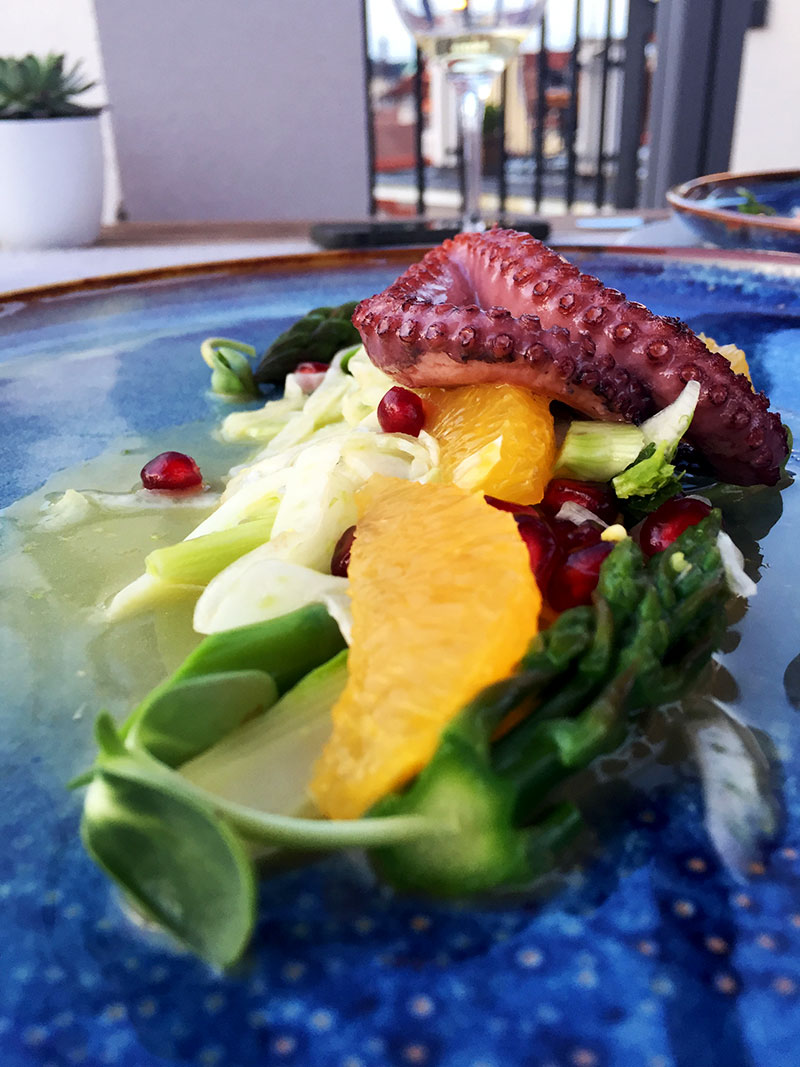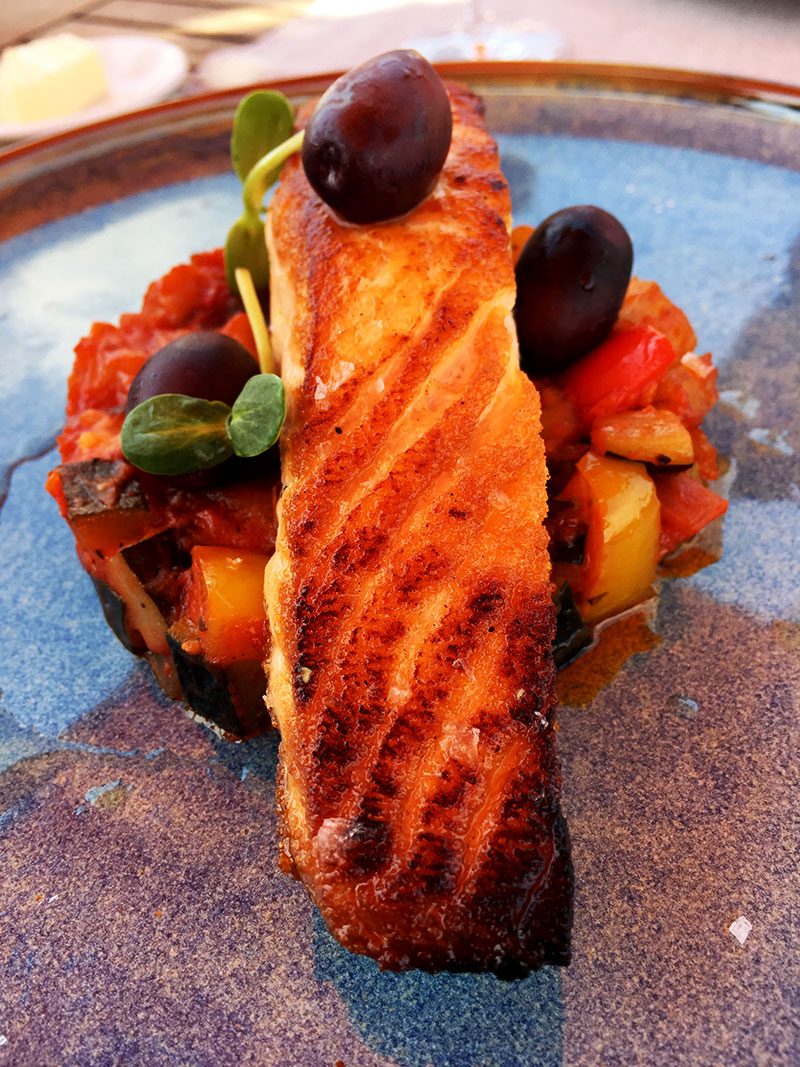 Finally, we found the complimentary late afternoon sandwiches and pastries very enjoyable when we returned to the hotel from our daily Prague adventures.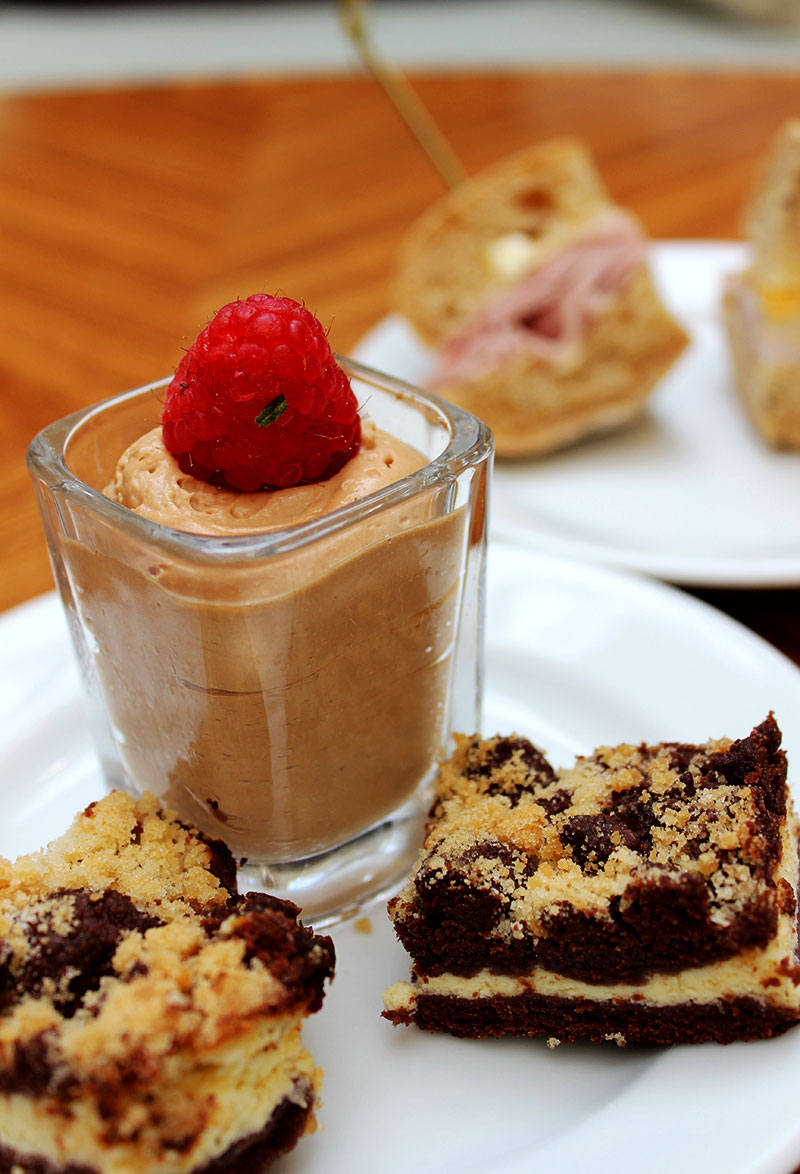 Aria Hotel Prague: Final Thoughts
Aside from all of this, the 1pm checkout time is a huge plus. Since our flight didn't leave until 8.20pm, we had the entire day to explore. Again, the later check out time fit well with our relaxed travel plans.
We booked our flights through British Airways and our room through Expedia. Four nights was enough to explore the highlights of Prague. Surely, if you live there or have been to Prague, you have thoughts about your visit that you can add in the comments below.
It would be great if you can share them with others who are researching and planning a trip to Prague, especially those who want a five-star experience.
Don't forget to watch the videos for a room tour and additional information (like Mr Sunny's Beer Drinking Advice for Prague). And as always, thank you for reading.