The Old Parsonage- Luxury Cornwall Bed and Breakfast
Where can you combine the cosiness of a bed and breakfast with the luxury feel of a hotel in Cornwall? Mr. Sunny and I think the Old Parsonage Bed and Breakfast in Boscastle, Cornwall is the perfect fit for a posh stay in a quiet place.
We celebrated the start of Spring with a short holiday this year on England's coast. It was my first trip to this part of the country, and I was lucky to have Mr. Sunny as a guide. He spent numerous holidays there as a child with his family. So, his memories were fond and vivid. Together we looked at all of our options on Expedia and TripAdvisor and based on excellent reviews, chose The Old Parsonage a luxury Cornwall bed and breakfast.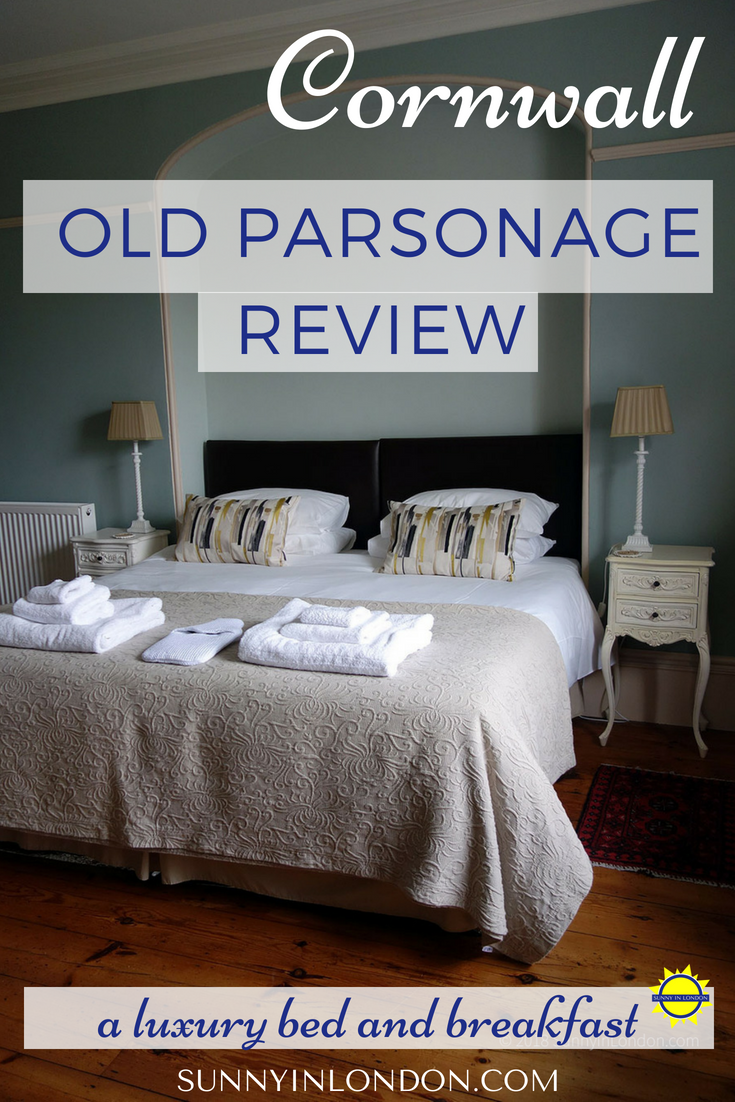 Old Parsonage- Cornwall Bed and Breakfast: Our Room
We booked the 'Luxury Double Bedroom, 1 King Bed' for two nights and loved it. The room is located right at the entrance, so it is very convenient. In fact, if you are travelling with someone with a disability, it offers very easy access. As you can see from the pictures below, it is quite spacious too.
We were astonished at the size of the room and bathroom. It was spotless and very English country chic. The bed was ginormous and tough to get out of each morning because it was so comfortable.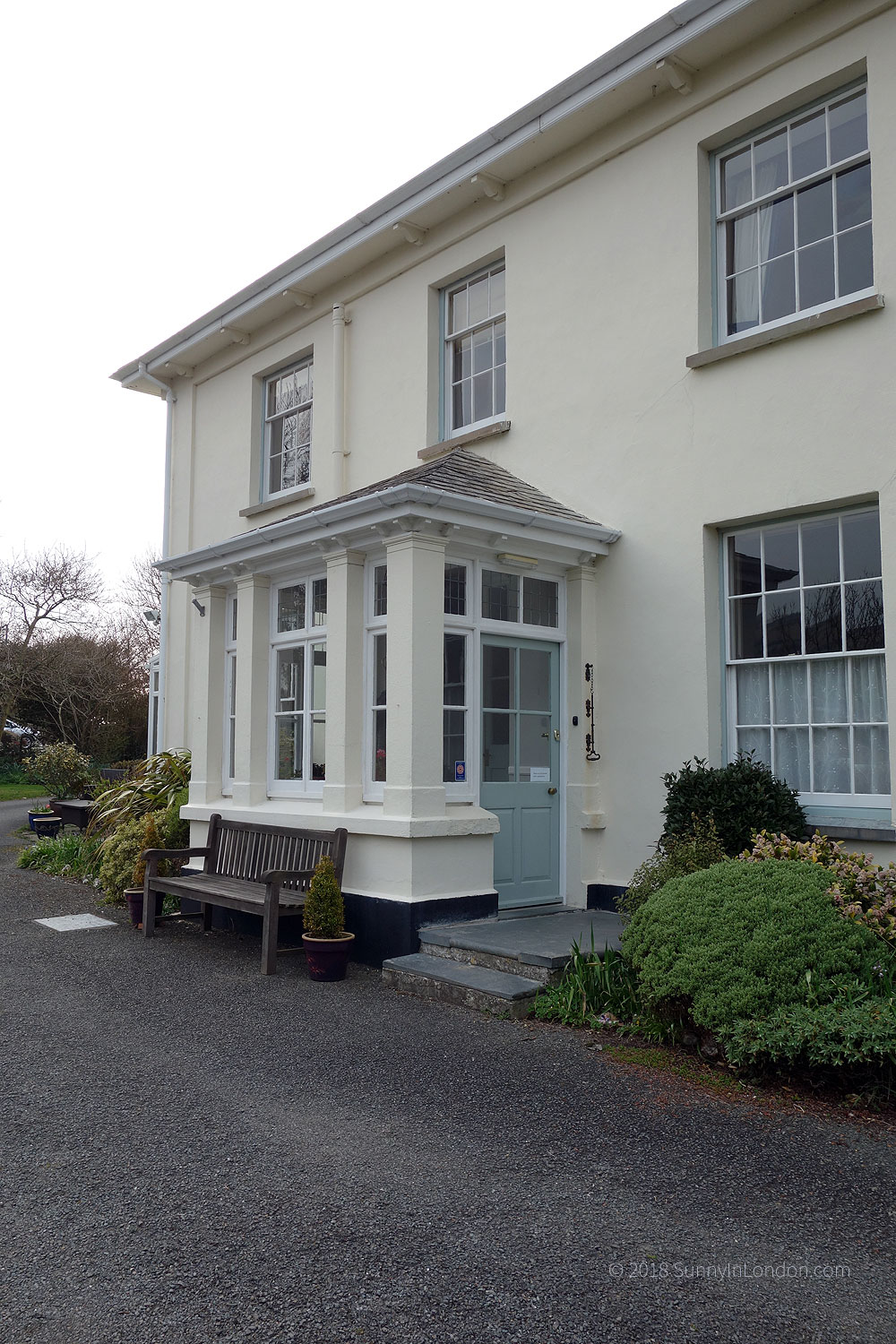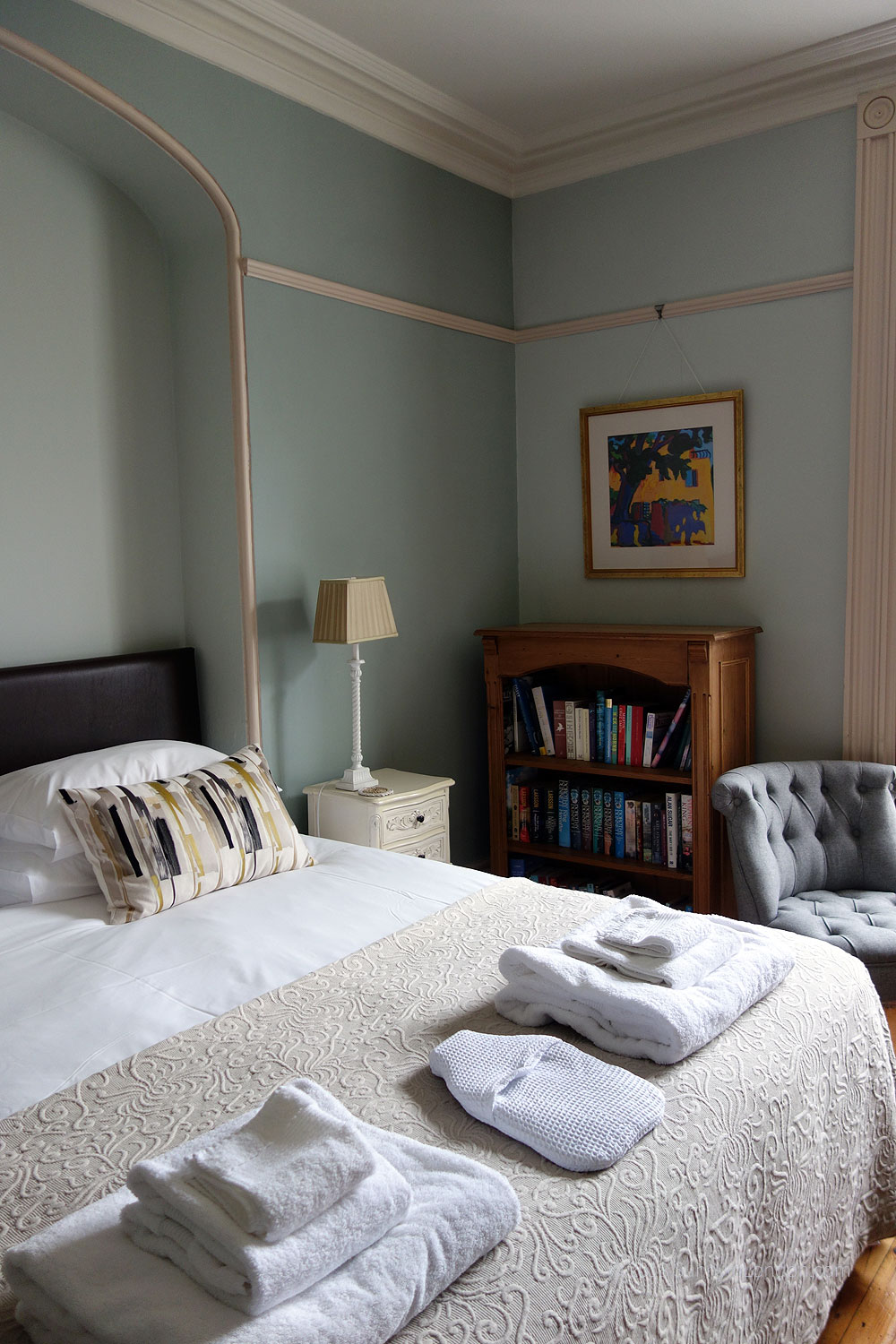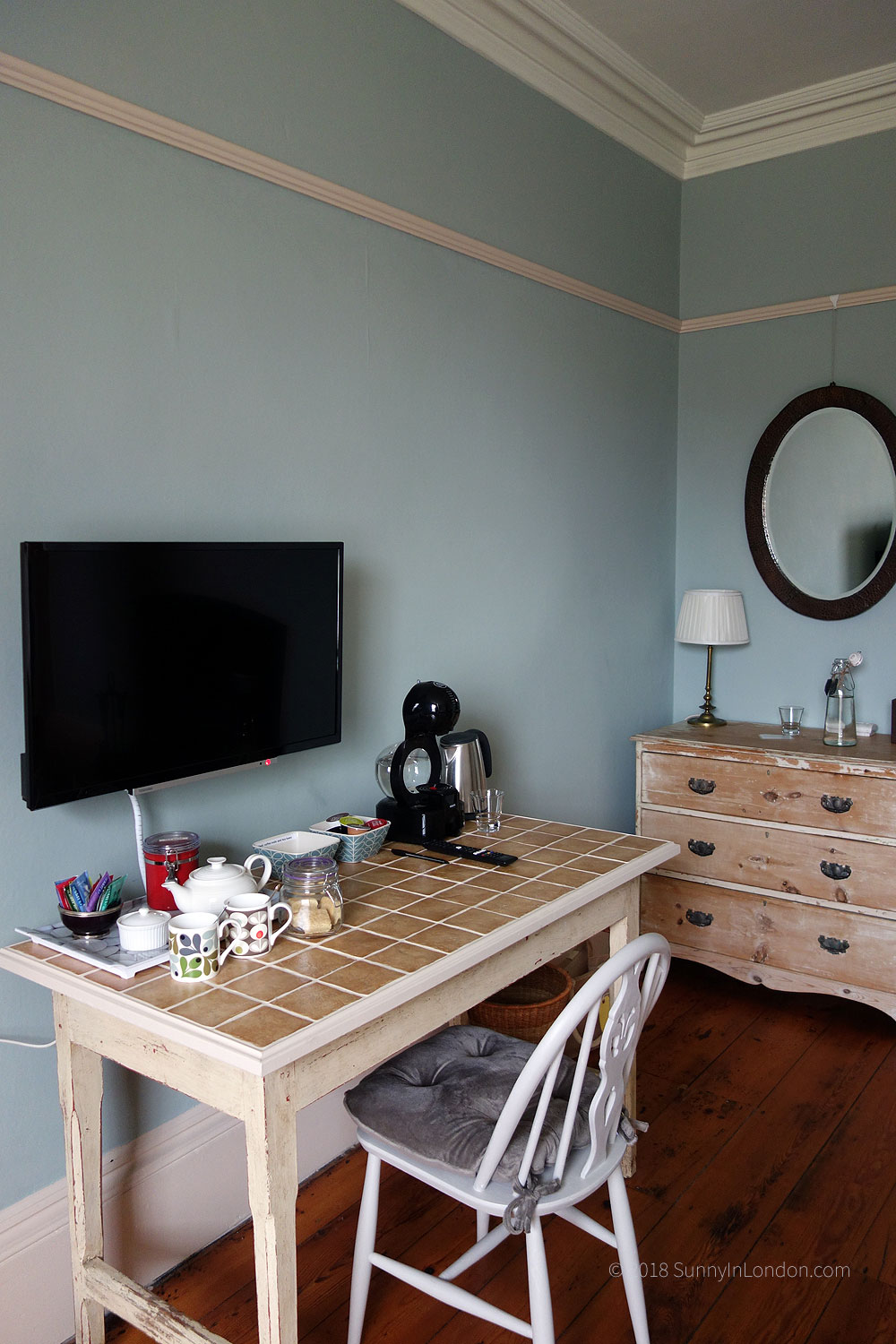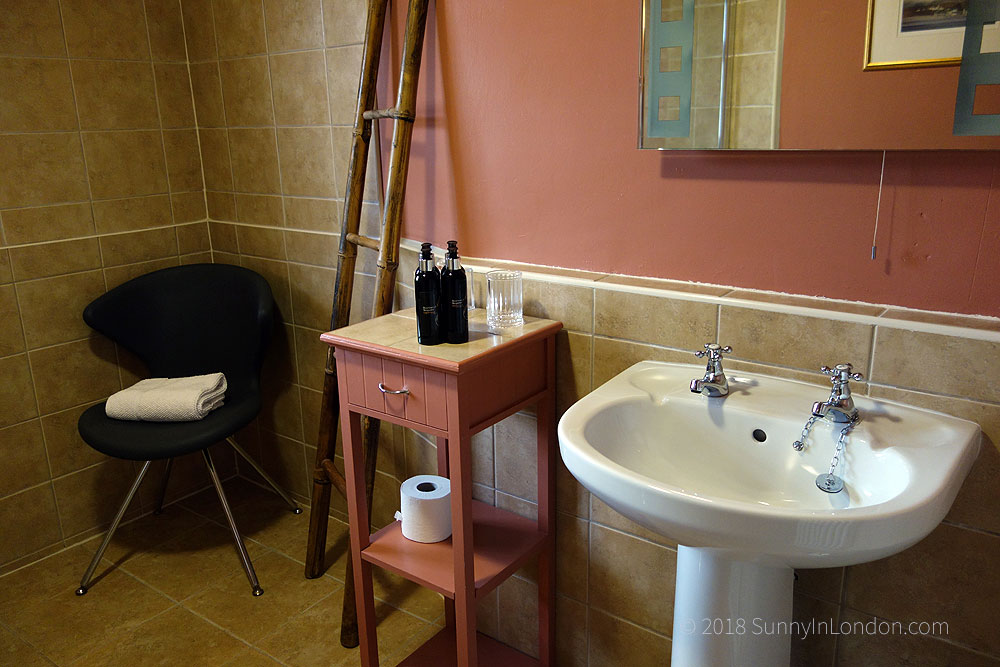 Old Parsonage- Cornwall Bed and Breakfast: The Hosts
Before we even arrived the hosts, John and Delwyth, made an excellent impression. Soon after we made our reservation they sent us information about local restaurants we might find of interest and directions to the bed and breakfast in the event that our satellite navigation did not produce accurate results. Yes, that is something you need to consider when staying in Boscastle- good mobile signals are sporadic.
John and I communicated briefly via email the day we arrived because I wanted him to know our estimated time of arrival. Seconds after we opened our car doors outside the Old Parsonage, John greeted us. He gave us a quick tour of the room and everything we needed to know about keys, breakfast, and general amenities they offer.
Old Parsonage- Cornwall Bed and Breakfast: The Food
You know that Mr. Sunny and I are super foodies, so here comes the best part, Sunny friends. We enjoyed every bite we ate. As with the other bed and breakfast locations where we have stayed, we completed our morning food order the evening before.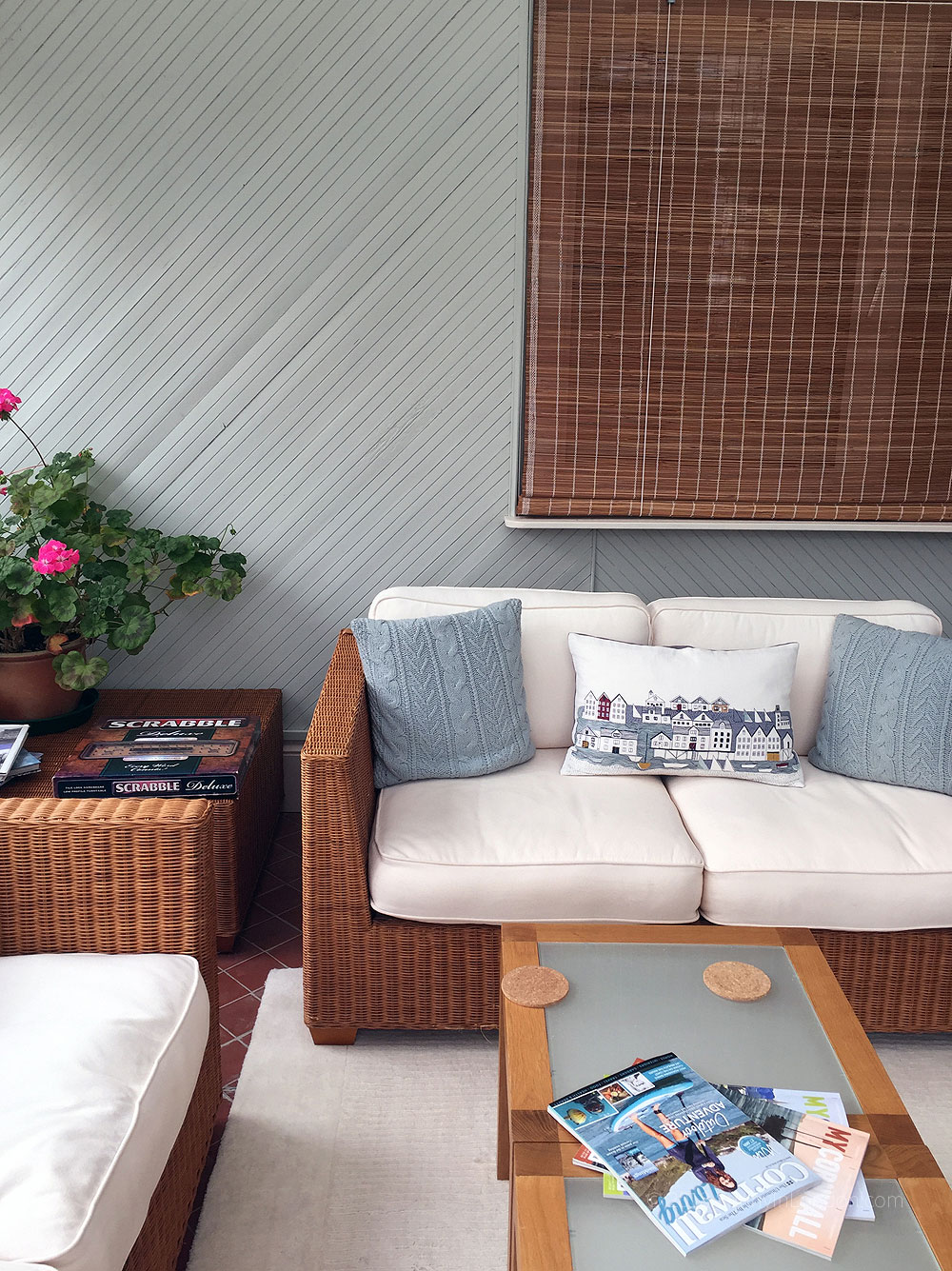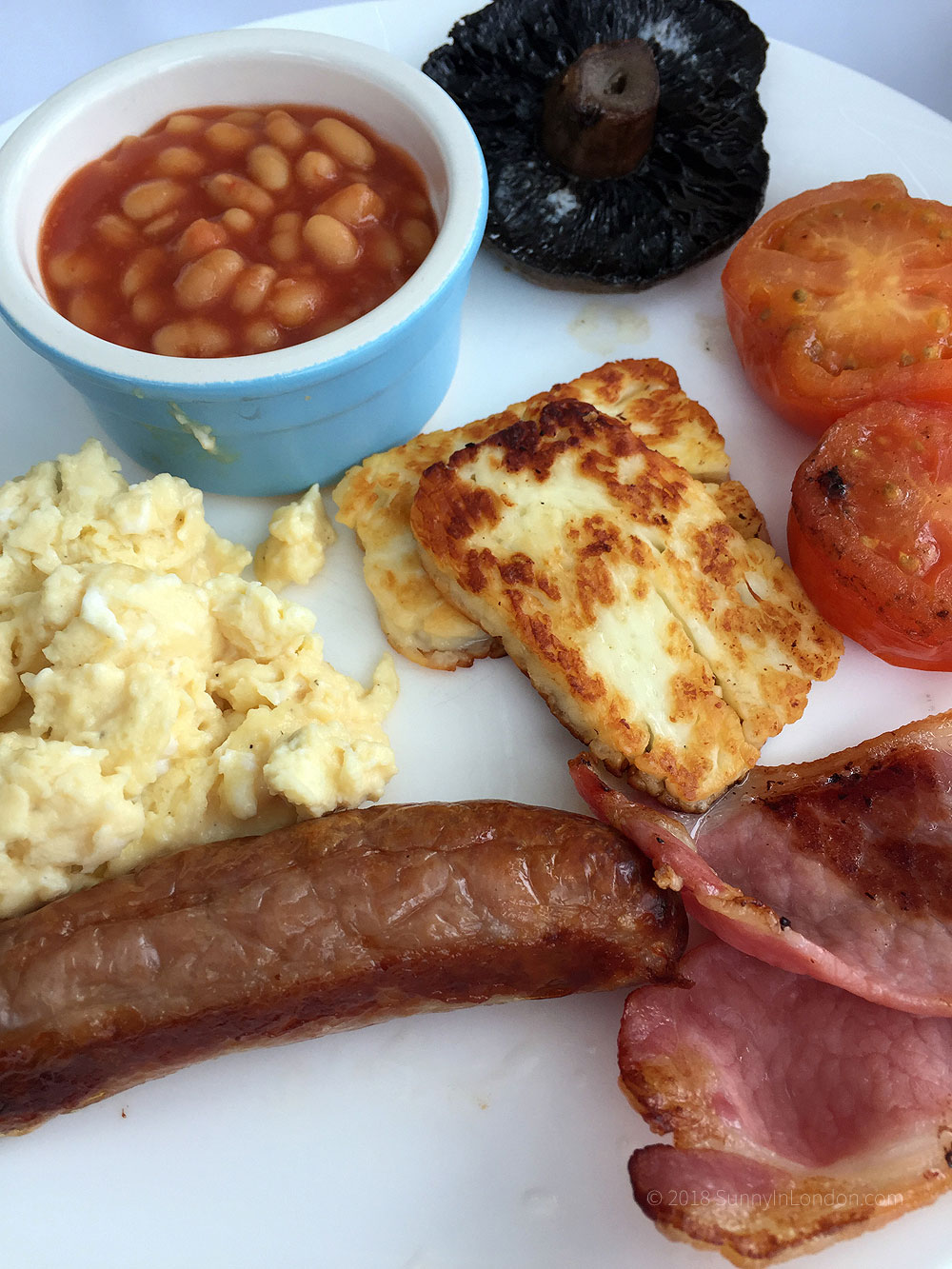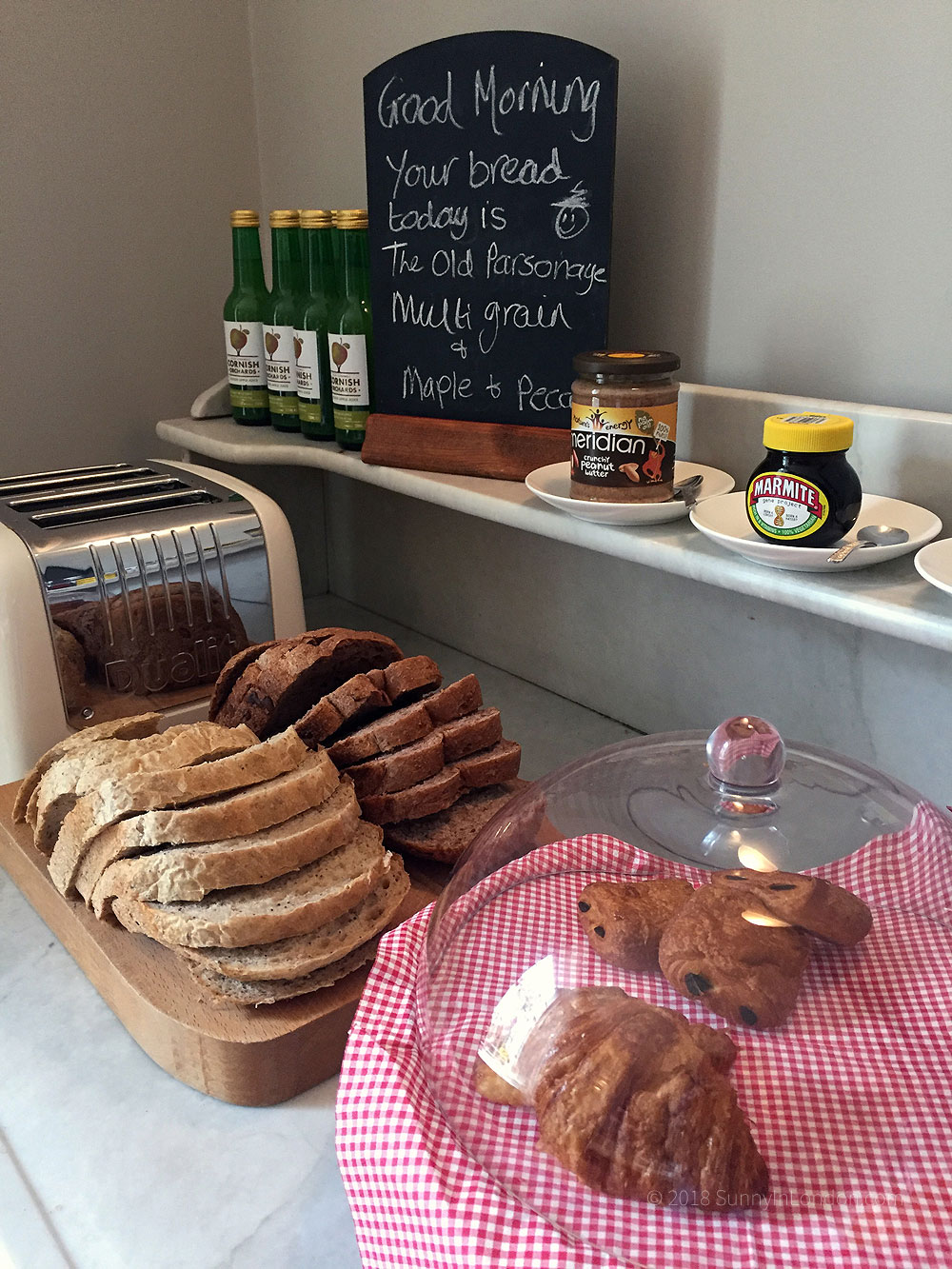 We chose to have breakfast in the conservatory, which has a very cosy environment and tons of beautiful natural light. We both had an English breakfast, and I chose to also have porridge for the first time in my life. I know porridge probably isn't that difficult to make, but I wish I had asked Delwyth for the recipe. Since that day I have craved it several times, but I want it exactly how she made it!
Food was warm, delicious and ready on time both mornings. Delwyth is an exceptional cook. Further, each night we received a small box of homemade treats in our room that Mr. Sunny and I literally argued over who would get the last one. And, at breakfast there was also a different selection each morning of freshly baked breads, as featured in the image above.
Old Parsonage- Cornwall Bed and Breakfast: Final Thoughts
We would without a doubt stay at the Old Parsonage again, if we were in the Boscastle area of Cornwall. Both evenings we went to the restaurants they recommended (The Riverside and The Wellington Hotel) and enjoyed the experience. If you are planning to stay at a luxury bed and breakfast in Cornwall, put this place high on your list of options.
Some considerations for a first time visitor to Cornwall involve the terrain. Roads are tiny and often barely fit two passing vehicles. The coast is full of cliffs that are certainly gorgeous but this uneven land and remote atmosphere means it is tough to get a mobile signal many places. We were grateful the Old Parsonage offered wifi. You might also want to keep in mind that the bed and breakfast is located on a small road above the restaurants and shops of Boscastle. While on a map it may look like a short walk to this area, it's actually quite the hike- literally. Mr. Sunny and I walked to dinner the first evening, but we took a cab back to the Old Parsonage and just used cabs the second night. We recommend doing this. The ride was about £5 each way and sure is a lot cheaper than a ride on the London Underground for two people. Just book them in advance of when you need them, so you aren't disappointed.
While in Cornwall we visited St. Ives, Padstow and Tintagel Castle. If you follow my Instagram, you saw the amazing pictures and videos of the crystal blue water in Cornwall. I still have so many places of England that I would like to see. Where would you suggest? Do you have any bed and breakfast recommendations for me that are similar to Old Parsonage in England? Please leave any questions you have on Old Parsonage below and make sure to check out their excellent reviews on Expedia and TripAdvisor.