Things to Do in Cornwall When it Rains
One of the top things to do in Cornwall is to just take pictures of all the gorgeous scenery. Did you know this some parts of this exquisite area of England is actually experiencing over tourism due to its majestic appeal on Instagram? No joke.
I've had #instaenvy so many times that my hopes for what I would see when I was visiting Cornwall were really high. But the days leading up to our trip all had rain in the forecast!
Things to Do in Cornwall When It Rains:
Luckily, Mr Sunny spent tons of time in Cornwall as a child. It was one of his English family's favourite places to holiday. He had tons of ideas of things to do in Cornwall when it rains, so we still had a fantastic time.
We stayed in Boscastle at an elegant luxury bed and breakfast, The Old Parsonage. You can read a full review of our stay and see what I mean. I would say it was easy walking distance to our first suggestion because it does look that way on Google Maps. However, you walk down a very, very steep hill to get to Boscastle's village area.
The Museum of Witchcraft and Magic is an attraction that obviously has a very niche appeal. I am scared of my own shadow but once I realised that this area of Cornwall has deep history in magical tales, I knew I wanted to visit this museum if we had time.
On a dreary day, we hit this museum. It took about an hour of our day. We cut the visit short because some other patron was reading the text of every display loudly to her son. She then quizzed him on every little detail. It was really disruptive and creepy. What do you think? However, obviously this has nothing to do with the museum itself.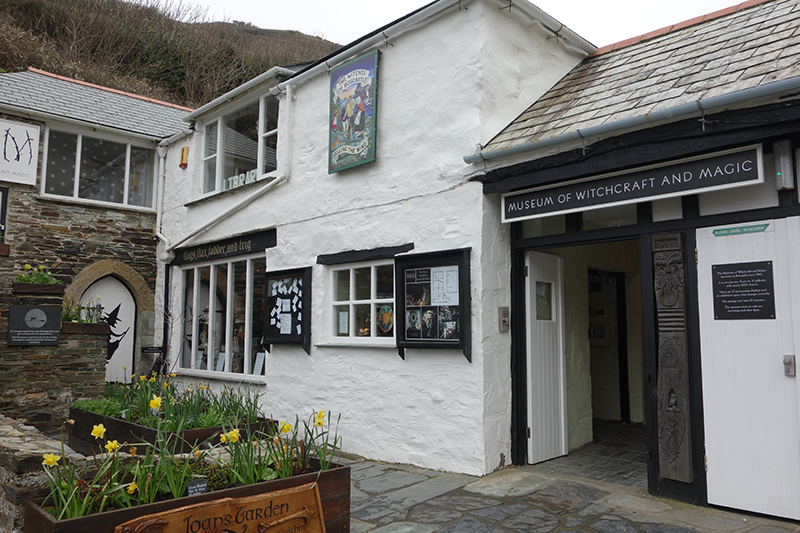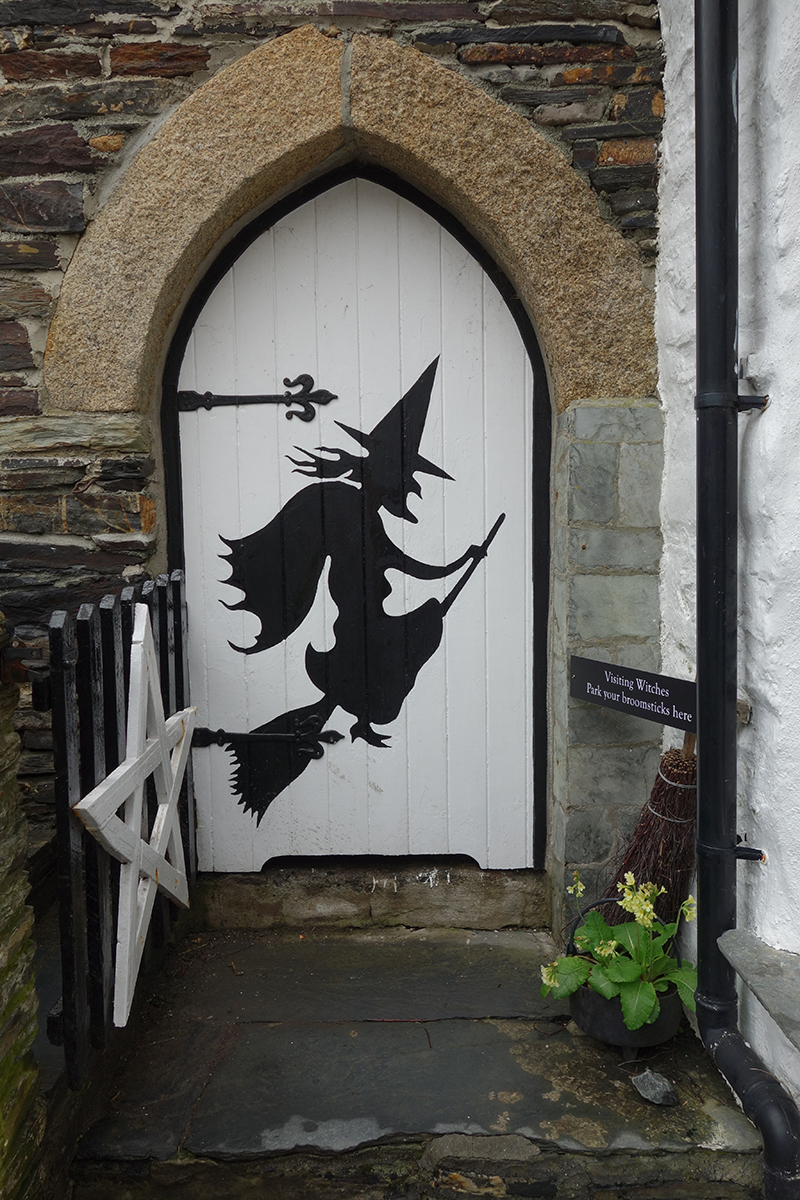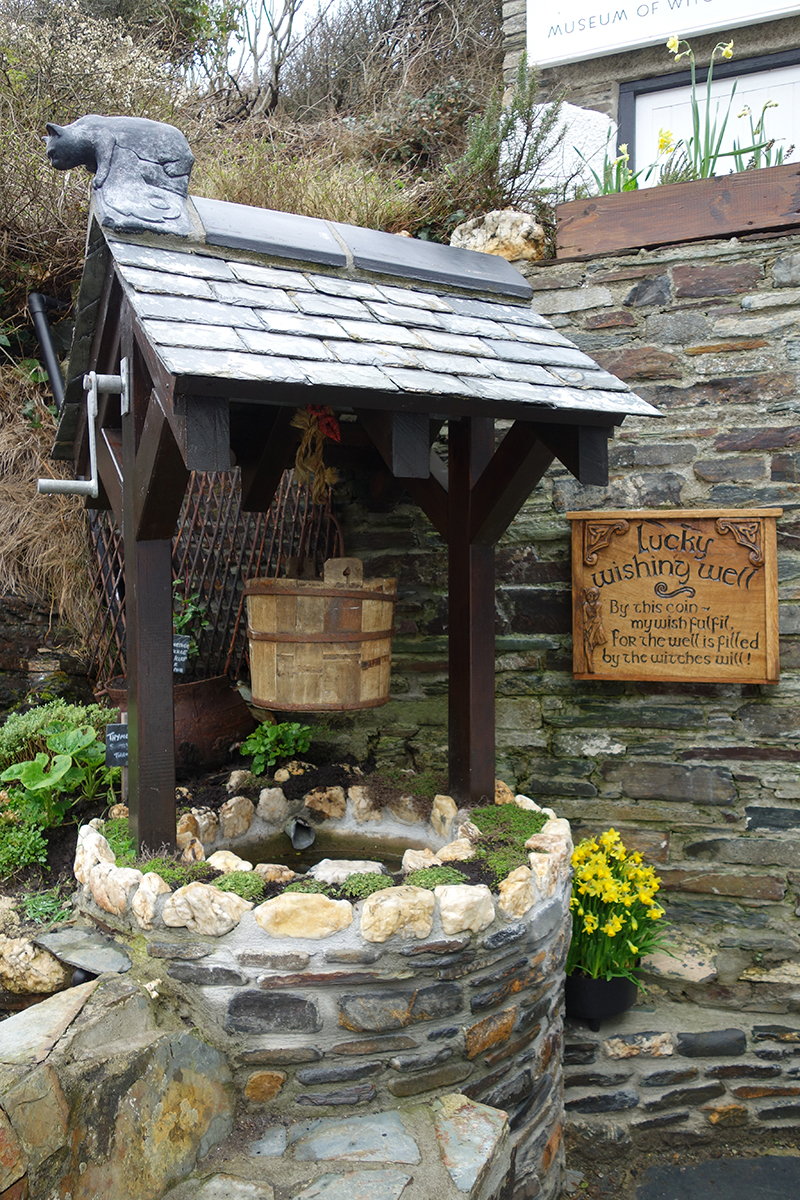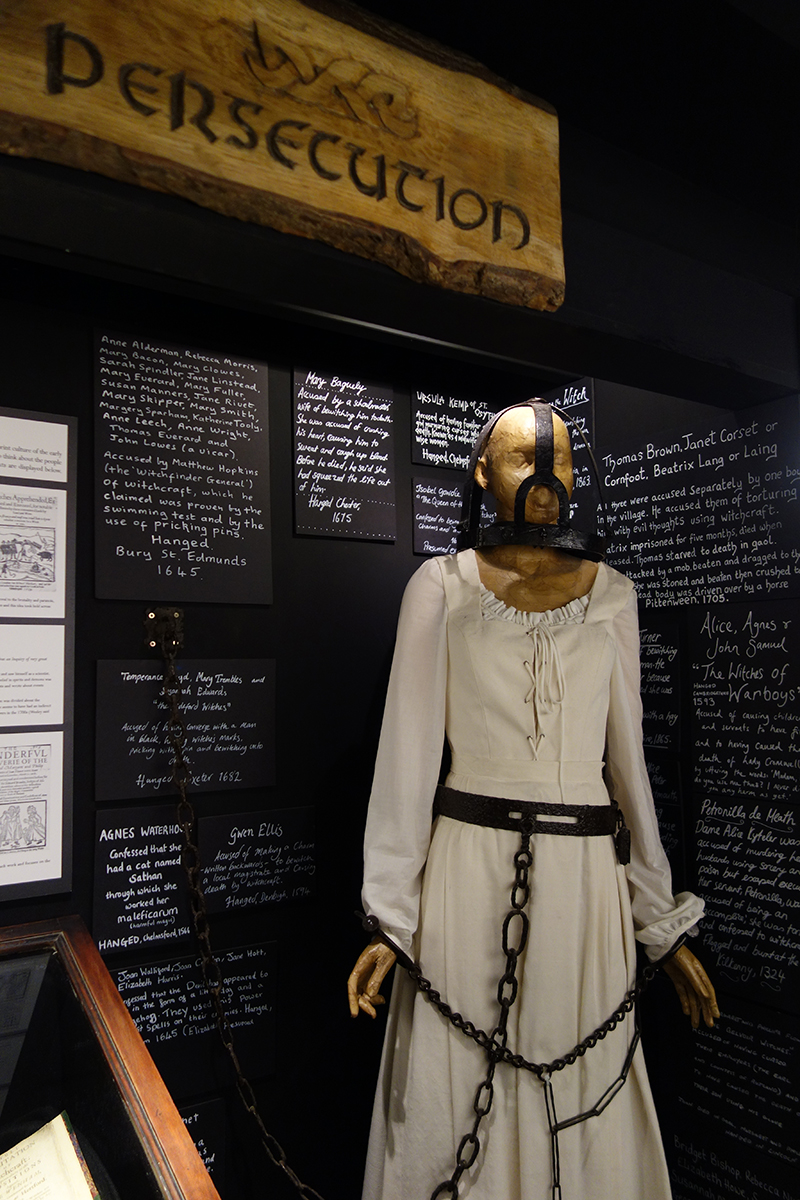 Next my husband drove us to the Jamaica Inn. He explained that it has a rich history of being the most famous smuggler's inn. It was made famous by the Daphne du Maurier novel. We did not eat there but bought tickets to the Smugglers Museum. You will feel the pub is is a bit of a tourist trap and not like your typical old English pubs. There is a gift shop and it seemed like cafeteria style dining. It's worth a quick look if you need an indoor activity in Cornwall.
Close to this is Bodmin Jail. It's an old civil and naval prison. It has a reputation for a great restaurant and bar. Would you believe you can actually get married there? I guess if you really wanted to refer to the ol' ball and chain, this would be appropriate! If you visit their website you can see they have ghost walks, mystery dinner evenings and other special events.
Finally, there is Eden Project which is the largest indoor rain forest in the world. The visitor destination in Cornwall is in a large crater. If you will find contemporary gardens, stunning plants and exhibitions. They also host summer concerts. Adult tickets are £27.50 if you do not buy them in advance.
What to Do in Cornwall When it Rains- Final Thoughts
If the weather is just dreary, the views from Port William Inn are still stunning. Mr Sunny shared with me that he spent many summers playing in the water and on these rocks as a child while his grandfather took in the views (and maybe a little wine) at this historic inn.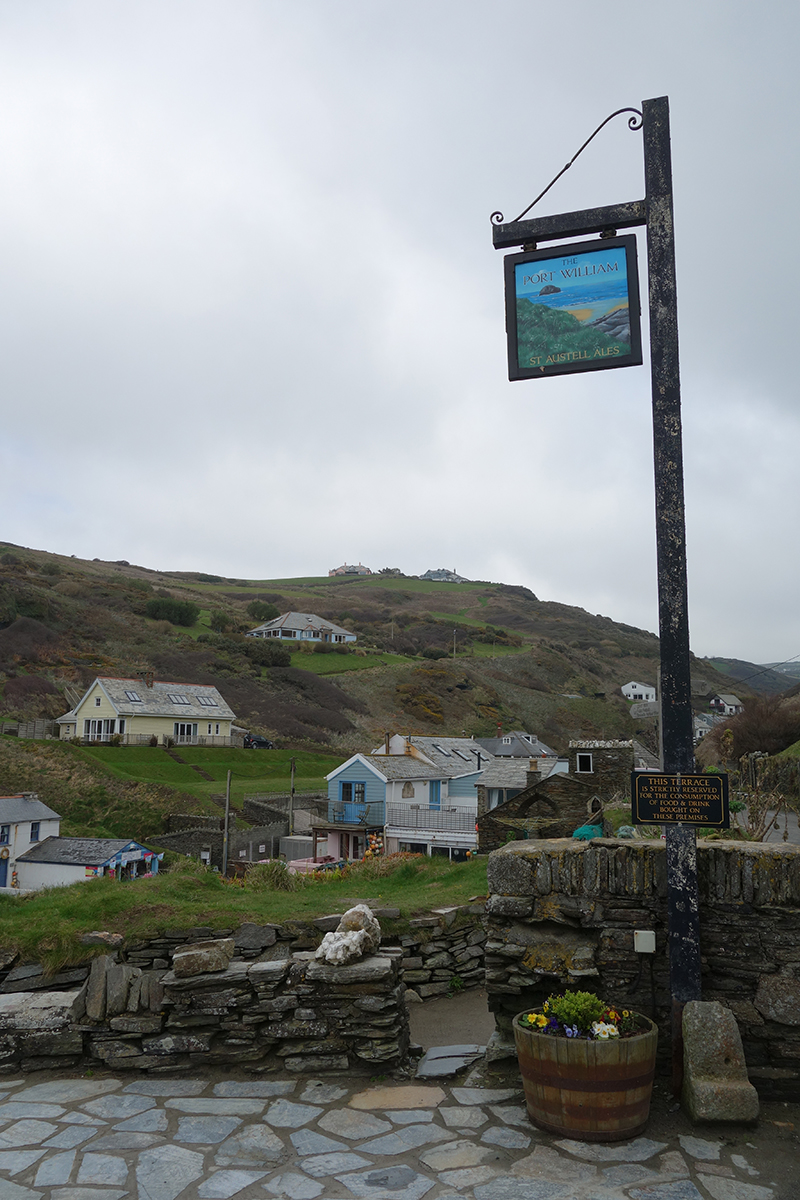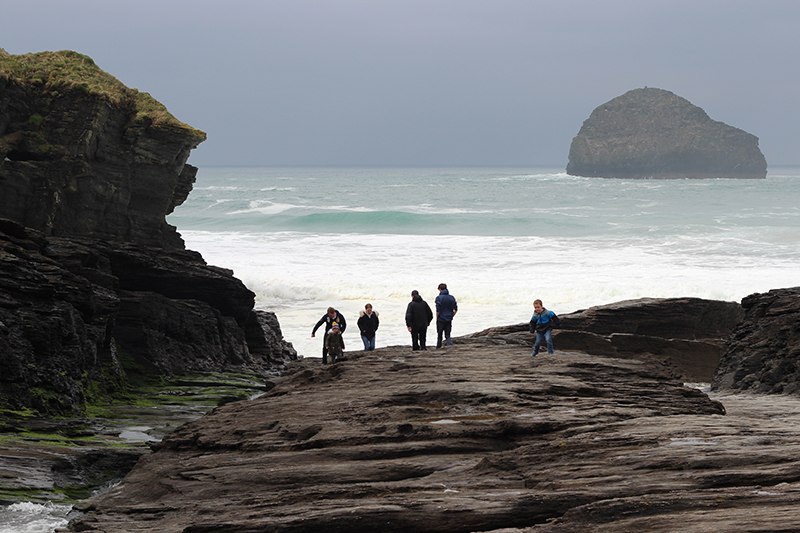 When the rain stopped on our visit, we explored Tintagel Castle. This is a must see for anyone interested in the legend of King Arthur. Please note that this English Heritage site is closed until Spring 2019 for the construction of a new footbridge.
If you have been to this majestic area of England, what other suggestions do you have for things to do in Cornwall when it rains, Sunny friends?