Harry Potter Hotel in London- Georgian House Bed and Breakfast
Have you heard about the Harry Potter hotel in London? It's somewhere I have wanted to stay for a while. Recently, I had the chance to experience a number of activities at the Georgian House. It is a five star bed and breakfast in London located within a short walk from Victoria Station.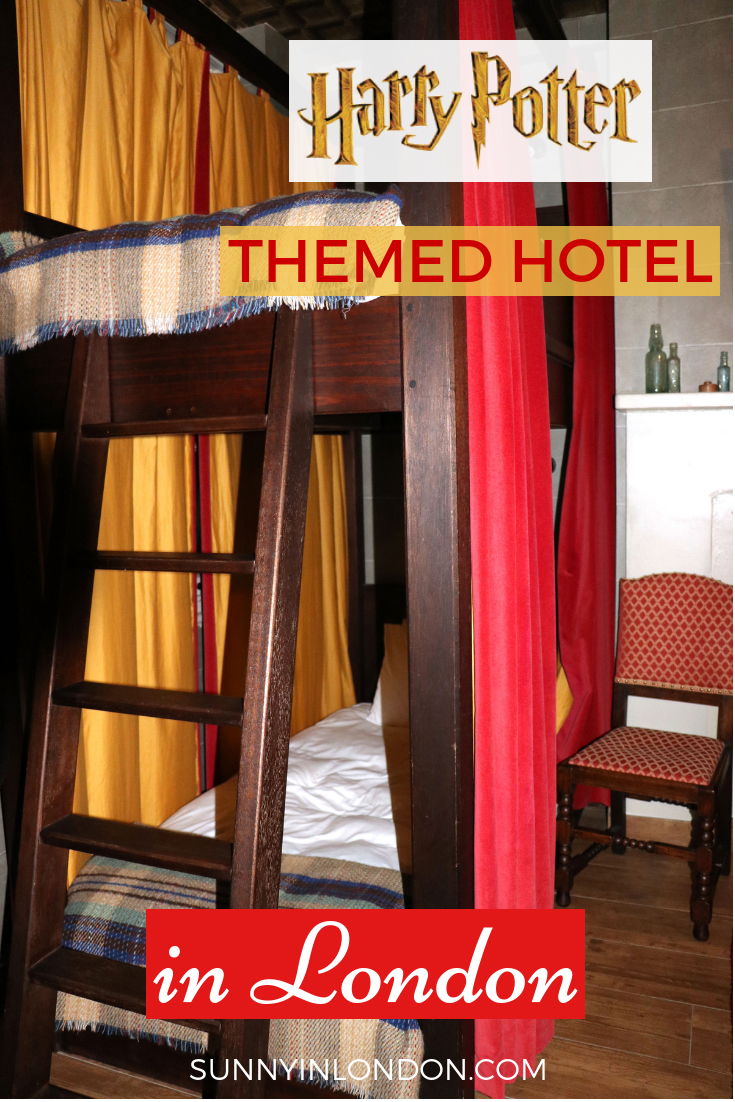 It is quite a big place really, as it technically features three properties right near each other. When we stayed, we had a warm greeting in Reception. The hotel employee was very friendly and swiftly took us to our room. In the video below I give you an insider's look of how you find the secret area that has the Wizard Chambers at this London bed and breakfast. Not all rooms are themed this way.
Harry Potter Hotel in London: Wizard Chambers
The Wizard Chambers was exactly how I would imagine a wizard's chambers to be. It even has an owl to deliver your messages!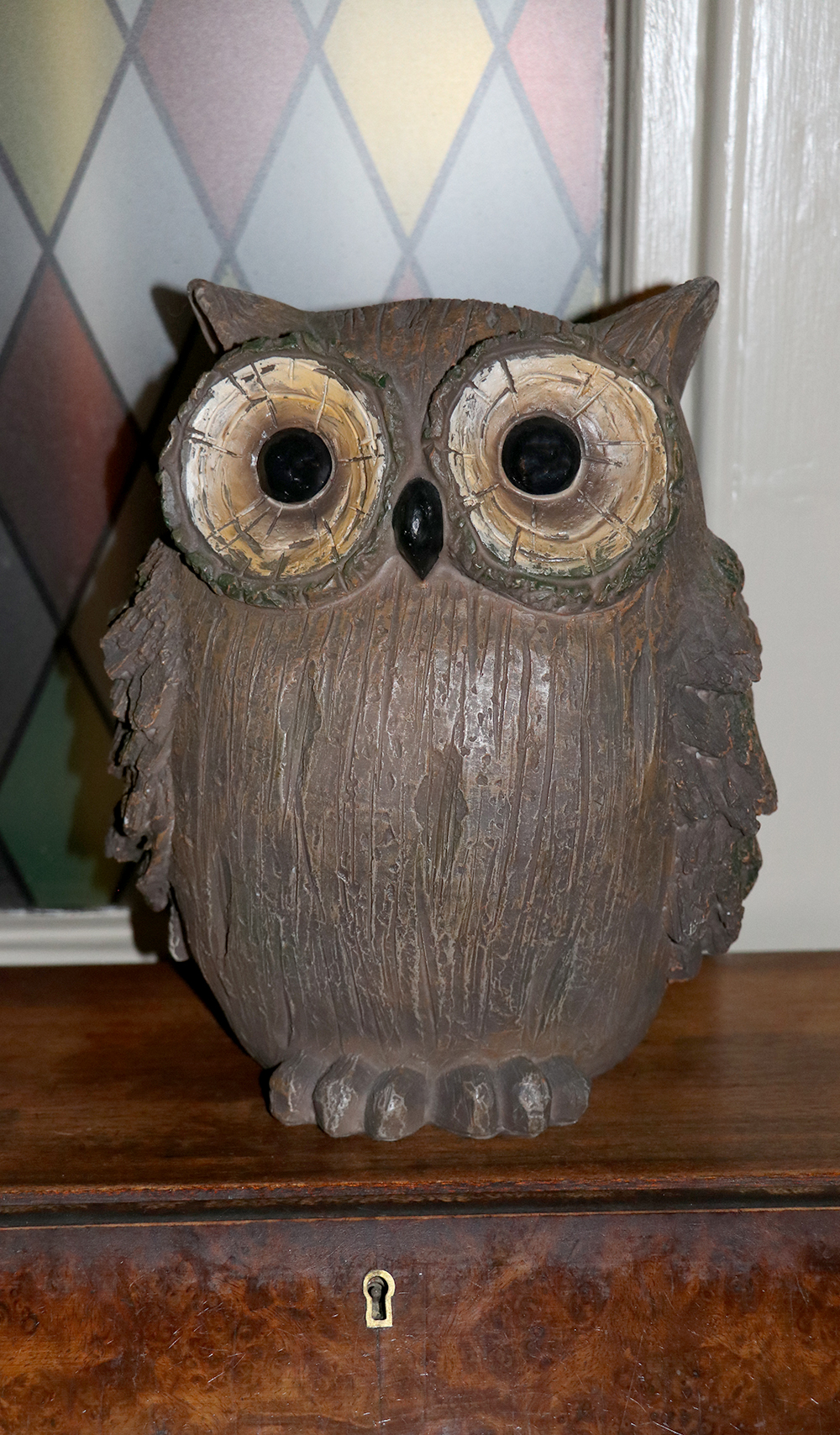 Ok so that owl is really for decoration but The Georgian House Wizard Chambers comes with a temporary mobile phone for you to use during your visit. Since Mr Sunny and I live in London and both recently upgraded to an iPhone X, taking the hotel's phone when we left wasn't necessary. However, I can imagine this is really useful for foreign guests. I can't think it would be offered by many other bed and breakfast accommodations in London either. But, please let me know in the comments below.
Not long after checking in, we went off to enjoy their Cheese Afternoon Tea. You can read a full food review of that themed tea on the blog also. Once we finished the tea, we ran off to a local pub for a bit and then returned for the Wizards' Cocktail class. While I think this experience is best for anyone visiting with small children who love wizards, Harry Potter and science, we had fun during the short activity. In the YouTube video you can see some of what's involved and watch the bubbling, cool cocktail that you make in the class.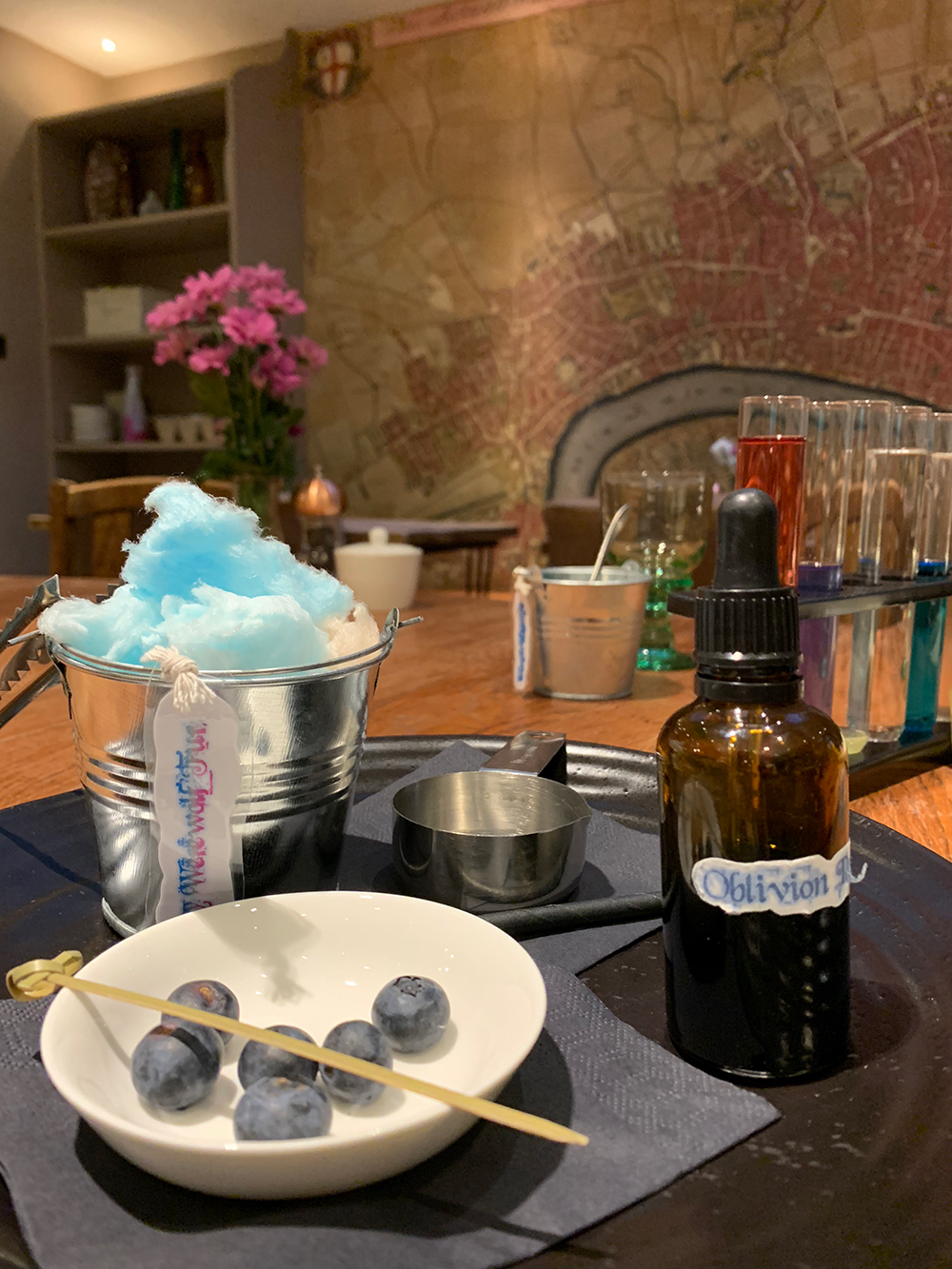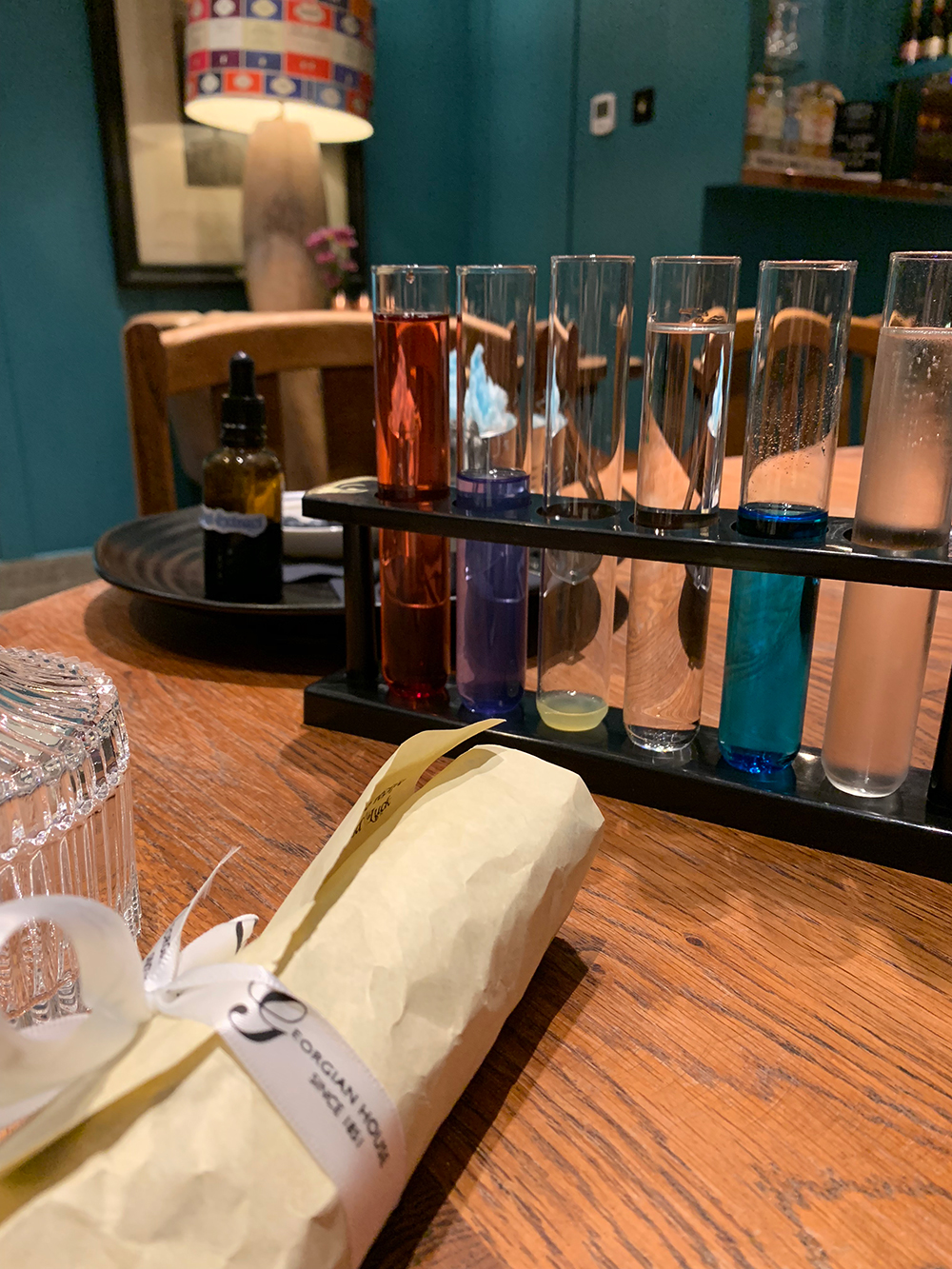 Finally, we had Pimlico Pictures all to ourselves for our final evening thing to do. That's actually a pretty funny thing to say because it is considered to be the world's smallest cinema, and two was a tight fit. It is a small seat for two in what perhaps was a closet in previous years. There is a big tv and a cabinet with snacks. You can choose from a list of 30 movies they offer or sign in to your own Netflix account for a very private screening. We actually propped the door open a bit to have some circulation in the room while we watched the final Harry Potter film, Harry Potter and the Deathly Hollows- Part 2. It just happened to be one of those October nights in London when summer decided to make another guest appearance in the Autumn weather forecast and the room does not have any air conditioning.
Harry Potter Hotel in London- Final Thoughts
We enjoyed our stay at Georgian House Hotel. The breakfast the next morning was packed with people! We had no idea there were that many people staying there the night that we visited. Adam Rowledge, the hotel's General Manager, also won the Independent Hotelier of the Year award just before our visit.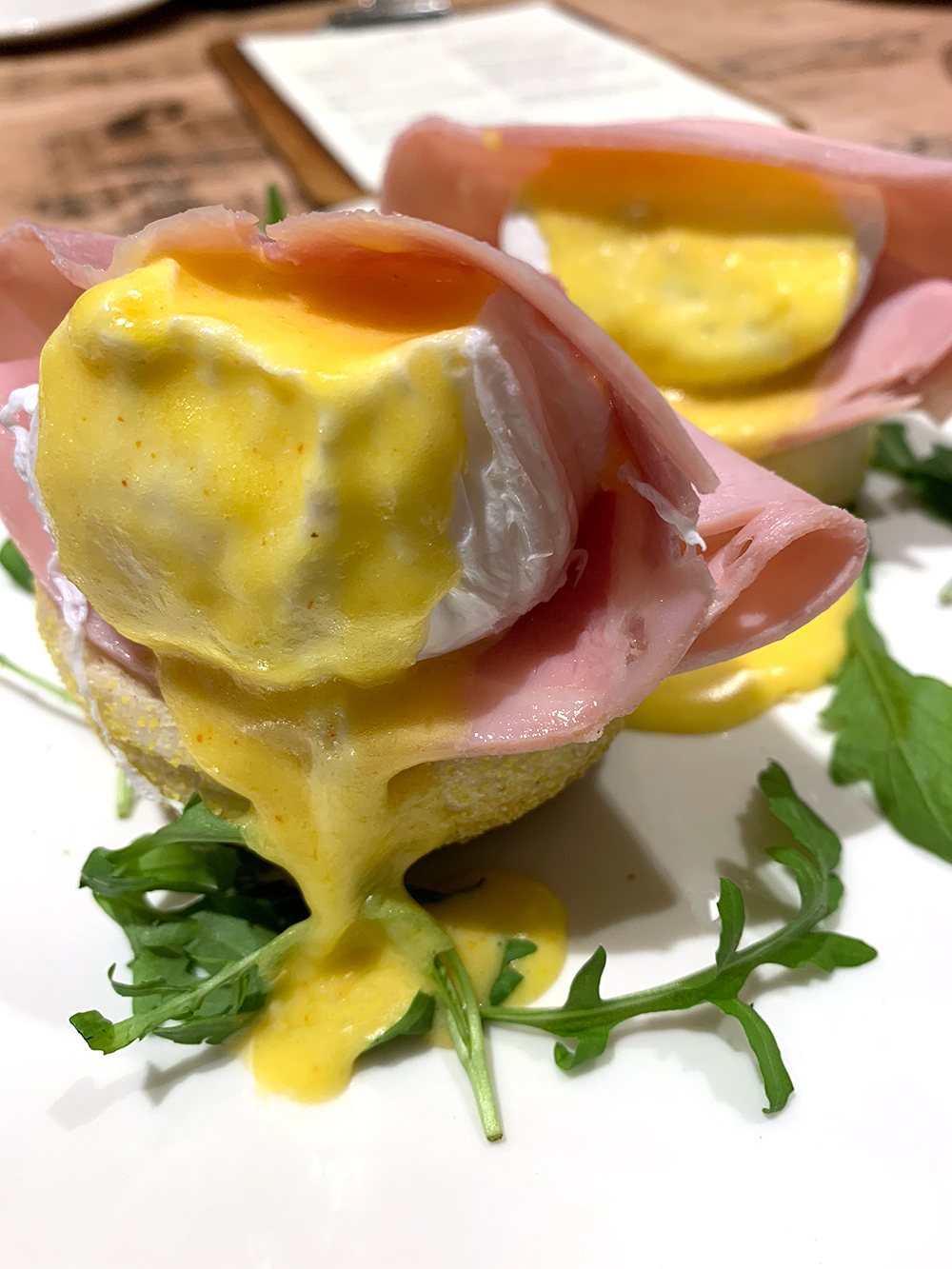 Our experience at Georgian House was complimentary. You can read more reviews on TripAdvisor about this London bed and breakfast. However, if you want a magical room tour of a Wizard's Chambers, it's best to sit back and watch this…
The Sunny News YouTube channel shares even more advice for things to do and what you'll need to know about London. This includes tips for how to tip when in London, food to eat in London, and advice for exchanging money. The blog also has a Guide for Americans Visiting London which is a collection of the top experiences I recommend. You'll definitely want to bookmark it and visit the Pinterest boards created to help trip planning. And there is also an entire section devoted to Harry Potter Things to Do too.