21 Covent Garden and Captain Jack Sparrow
I was on a fast mission to get to 21 Covent Garden when Ashleigh raved about it during our afternoon tea.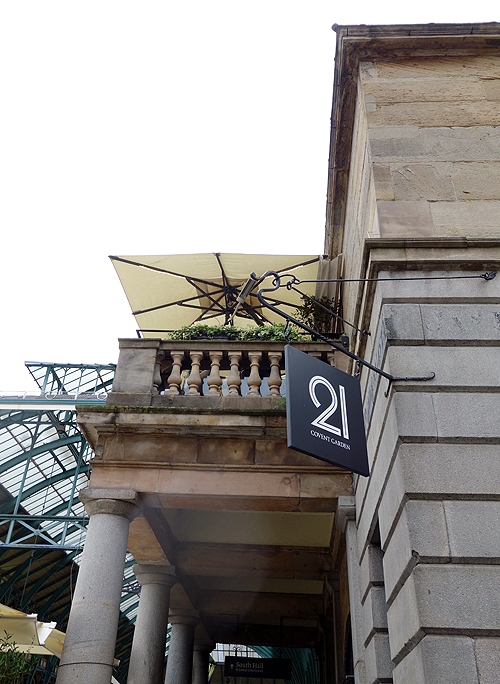 Sunny friends, you know that Covent Garden owns my heart. However, did you know that I have Italian blood running through my veins? When I learned 21 Covent Garden features 'three floors of modern Italian drinking and dining in the heart of Covent Garden', I had to go.
Mr. Sunny and I arrived an hour before our reservation. Yep. Reading the menu online the previous night made us super excited!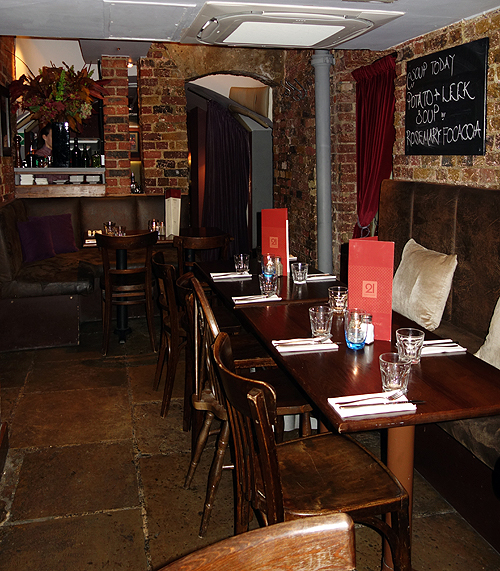 It's located right in the Piazza. Surprisingly, for such a touristy location, 21 Covent Garden offers a very intimate experience.
As soon as we were seated, I commandeered our drink order. My Florida girl background and fetish with bubbly took over. I immediately chose a Mango Bellini.
Mr. Sunny wanted a Peroni. But when I saw the 'Jack Sparrow' on the drink menu, I told him he had no choice. Pirates of the Caribbean is my favourite movie. The drink is based on the classic New Orleans Sazerac. It has Martell VS, Sailor Jerry rum, Kamm & Son ginseng bitters & Pernod Absinthe.
We loved our cocktails! Mr. Sunny agreed with the menu description, '…a perfect after-dinner tipple. Definitely not for the faint of heart!' Well, neither is Captain Jack Sparrow.
We really didn't care that our drinks didn't match our Starters, Risotto and Calamari.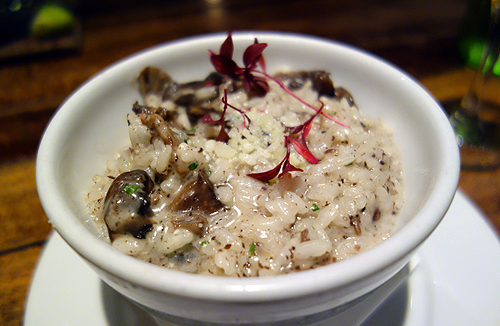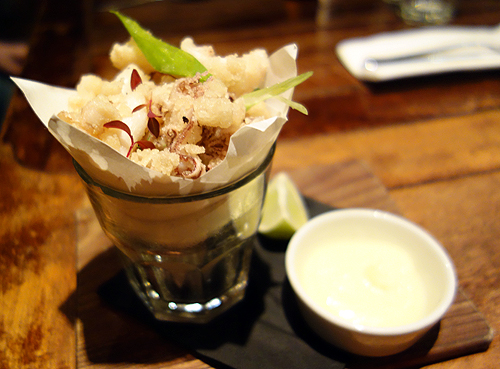 We both agreed the calamari is on our 'best ever' list. My risotto was silky smooth and beautifully flavoured. A jewel of a dish.
To accompany our main course, I had a glass of the Vina Marro Rioja. Mr. Sunny had an Italian beer, Moretti. We ate linguine and eggplant.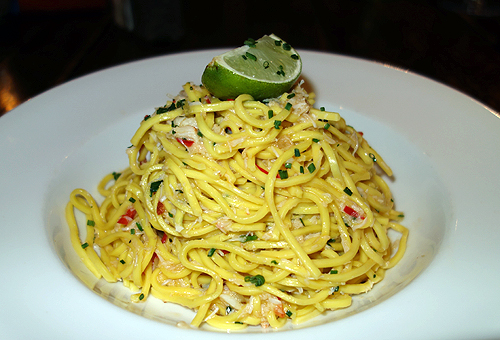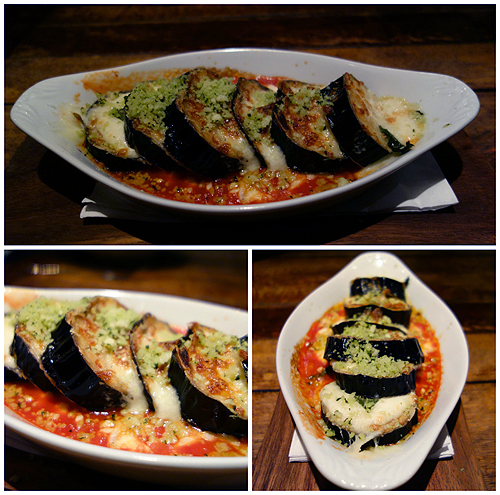 Mr. Sunny loved his entrée. I was a bit nervous when I saw how thickly cut the eggplant pieces were. However, I've never had eggplant cooked so perfectly. Blimey it was good!
Because everything was so fantastic, we couldn't sail by dessert…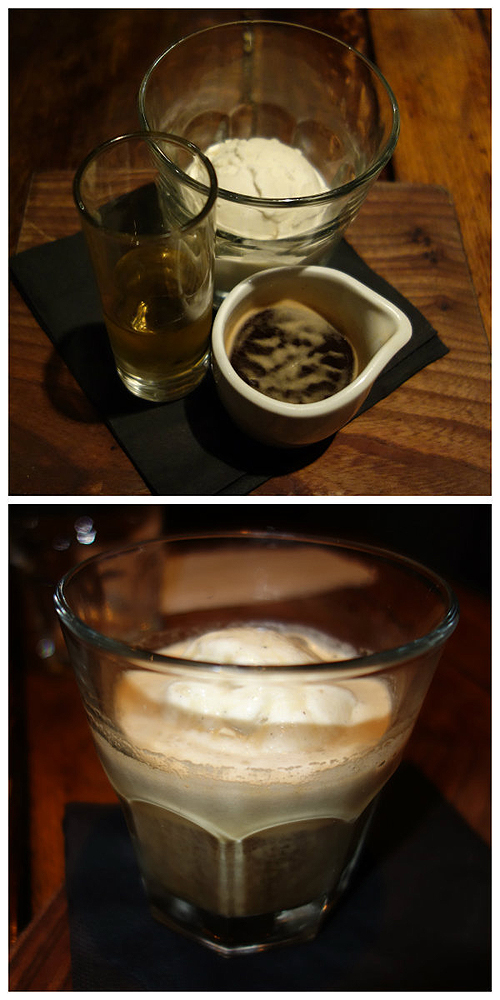 That's the Affogato. We giggled a bit when it landed on the table because weren't sure what to do with the separate glasses. Our server said to pour the espresso and Frangelico over the vanilla ice cream. BOOM!
Delicious!
Just when we thought our evening was over, Paul, the General Manager, encouraged us to check out the Print Room upstairs for post-dinner drinks.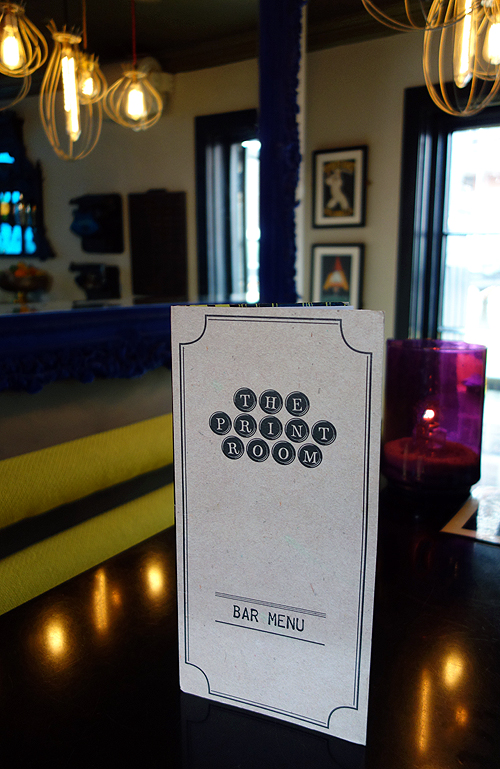 Since he (and all of the staff) had been so exquisite throughout the evening, we couldn't turn down the opportunity.
The views in this Covent Garden crow's nest are spectacular. I'd encourage anyone to reserve it for a private party or Christmas 'Do'.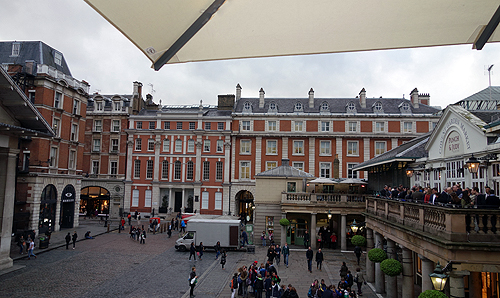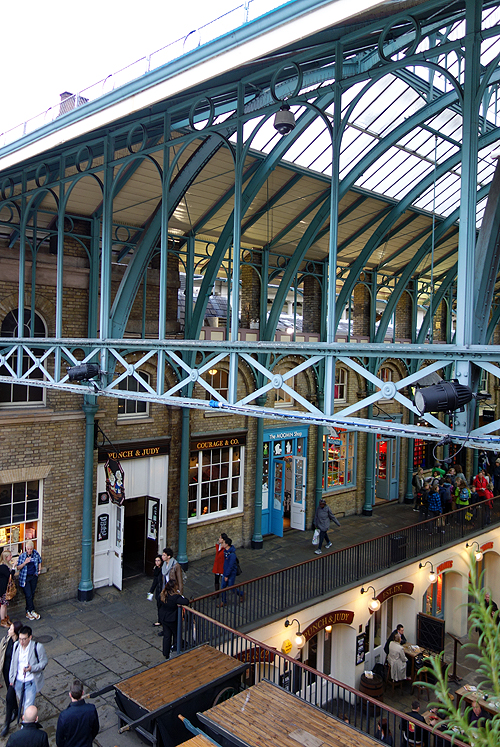 There's also a balcony area you can reserve for an even smaller party.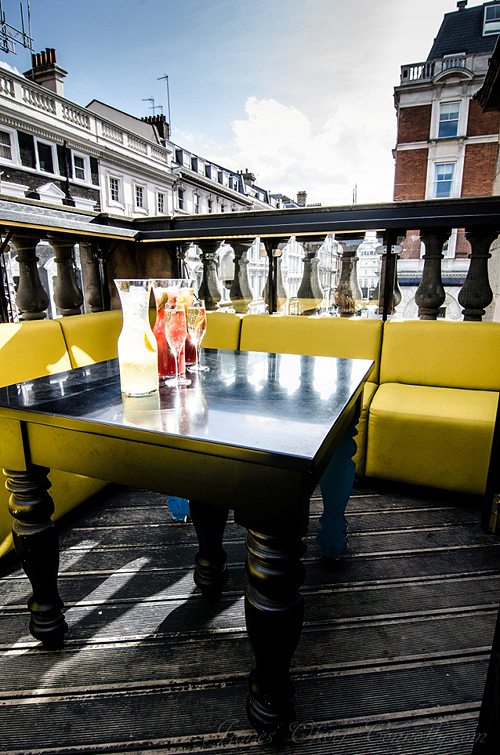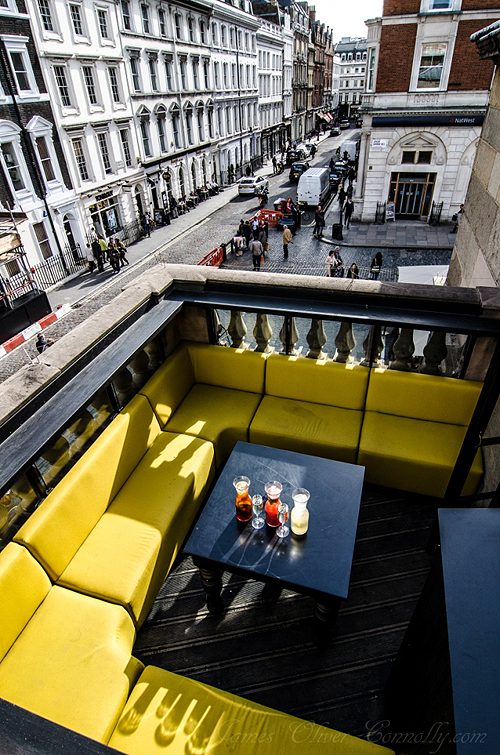 Mr. Sunny, my loyal drink matey, gave the San Sebastian a shot.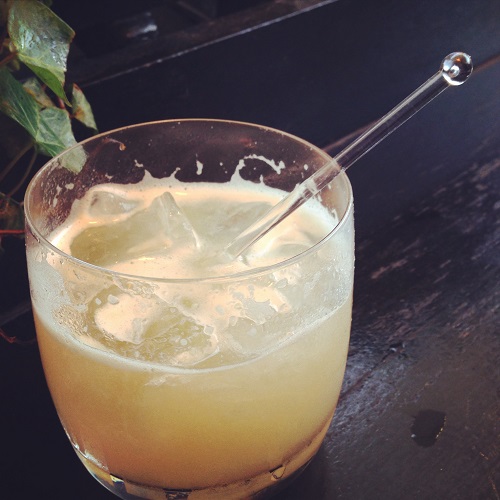 Again, another hit.
Just as we were leaving, I stopped for a photo of the bar. Our drink server indicated it would be best as an action shot and started making us two drinks to close our evening.

The way this swashbuckler moved with stealth and passion behind the bar held me prisoner. Had I just met a real life Captain Jack Sparrow?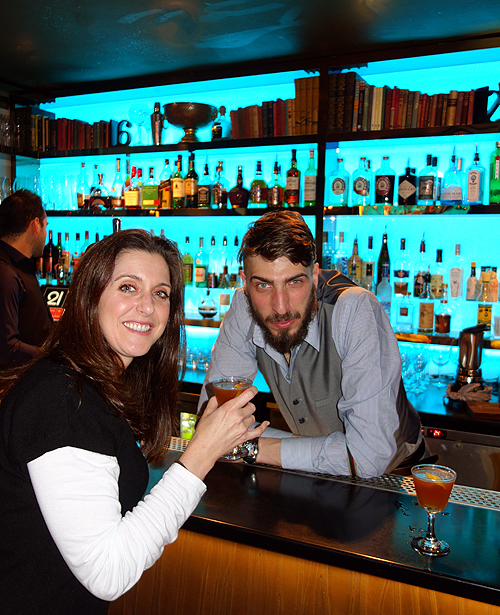 For a motherload of a fun cocktail list that will give you sea legs on dry land, head up to the Print Room, schooner rather than later!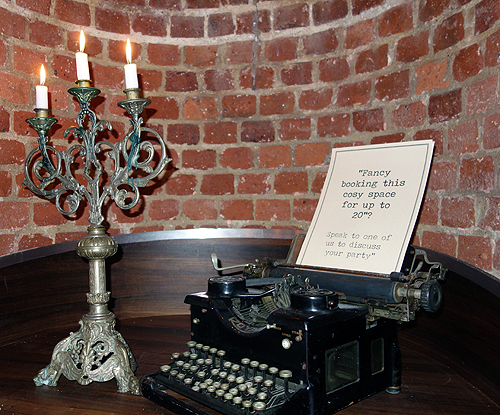 Ashleigh said she'd been to 21 Covent Garden three times since writing her review. I know that this lass will be too.  It's an absolute treasure of Covent Garden. Arrrrrr!
Our experience at 21 Covent Garden was complimentary for the purpose of a review. This did not influence our opinion of the food, drinks or service.