Afternoon Tea at Tombo with my Mr. Miyagi
If you were invited to try a Japanese afternoon tea, who would you take? Because I'm a sucker for Hollywood drama and sentiment, I chose to invite Selena to afternoon tea at Tombo Japanese Cafe and Deli. Let me tell you why…
Before I had even moved to London in the beginning of 2014, I was reading her blog Selena the Places. What I loved the most was she seemed to make an extra effort to bring bloggers together for afternoon tea. She is a fabulous female from Texas who also moved to London for love.
Since I was preparing for my third move to London as an expat, making friends who shared my experiences was really important.
So, before I even arrived, I had plans to meet her and go to the next #LDNBloggersTea she was planning in London for the end of January 2014. She didn't know it, but I had already targeted her to be my blogger mentor. A real life Mr. Miyagi.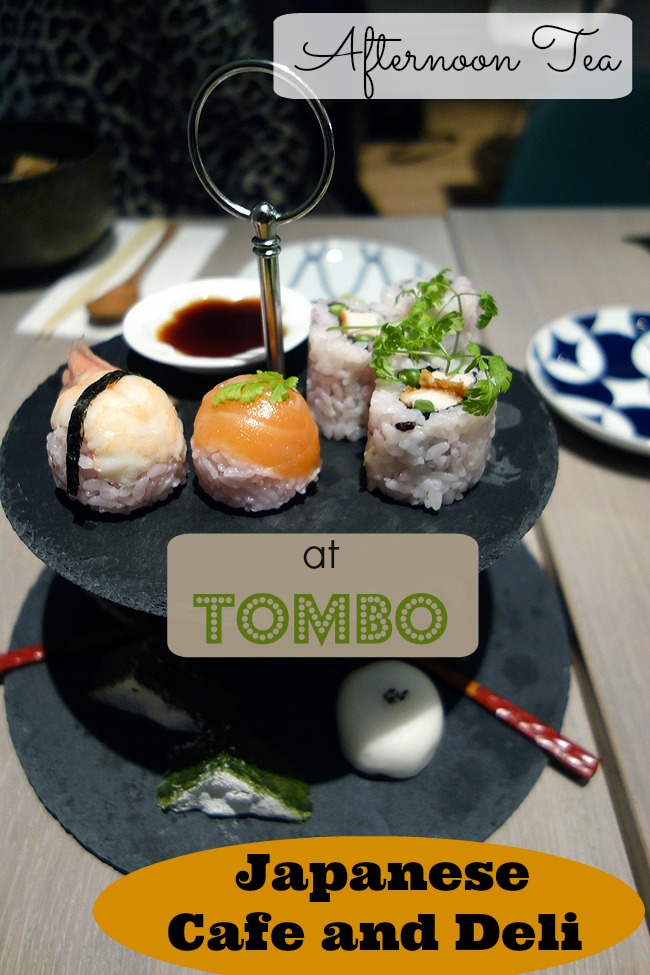 I haven't seen my blog mentor since the Christmas afternoon tea the London bloggers group previewed in the end of September 2014. In anticipation of us transitioning to me coordinating the teas, I had helped her a bit to plan that one. But, sadly, life events intervened for us both, and we weren't able to have a proper catch up until last week.
She was waiting for me as I arrived, and we were quickly seated at our reserved table. As we chatted away about our latest adventures, we both felt the menu at Tombo Japanese Cafe and Deli was impressive.
Since I had been invited to review the afternoon tea, my decision was easy.
The Afternoon Tea at Tombo Japanese Cafe and Deli includes:
– Temari Sushi
– Maki Sushi Rolls
– Matcha Gateau
– Azuki Gateau
– Macaroon
– Tea of Your Choice
I picked the Bonsai tea, which is a genmai cha with matcha. It's their best selling tea. It's a Sencha green tea mixed with roasted brown rice, which gives it a nutty, crisp flavour. I had reservations about drinking this, but I honestly found it delightful. In fact, it's something I would definitely buy to drink at home.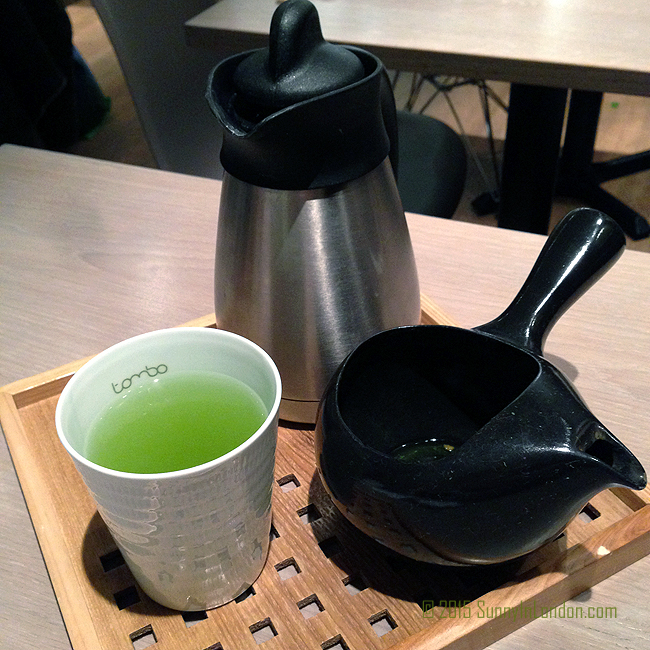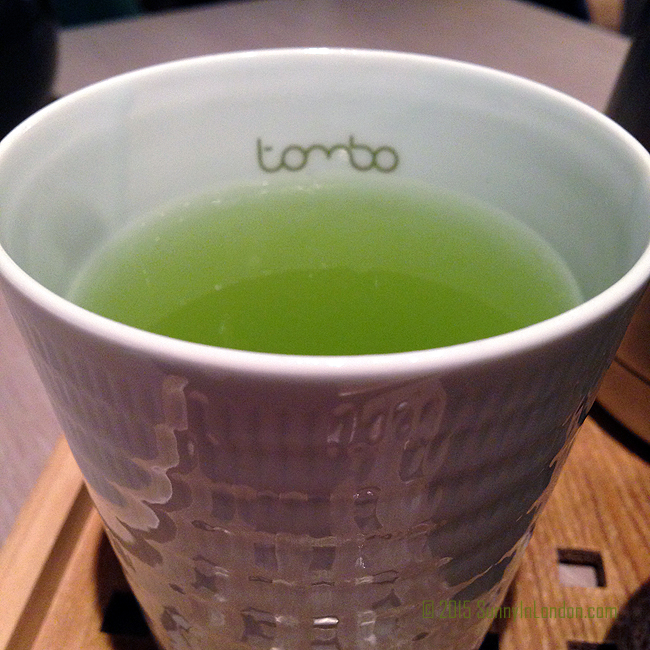 Selena picked the Sakura, a cherry blossom kuki chai. I didn't try hers because I have been battling the flu for two weeks and didn't think my blogger mentor would want to share it! The menu says it's light and refreshing with a hint of cherry leaves.
Also on the Tombo tea menu is Zen (sencha). It's a classic deep green tea with a full Umami taste. Finally, they feature Haiku (hoji cha with ginger). It's roasted green tea and low in caffeine.
The afternoon tea features a range of savory and sweet offerings.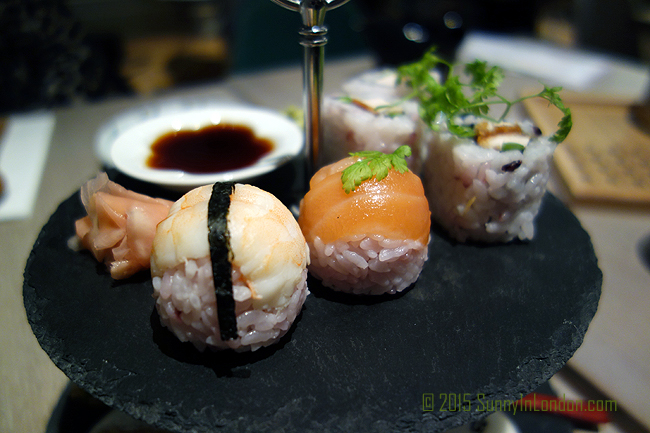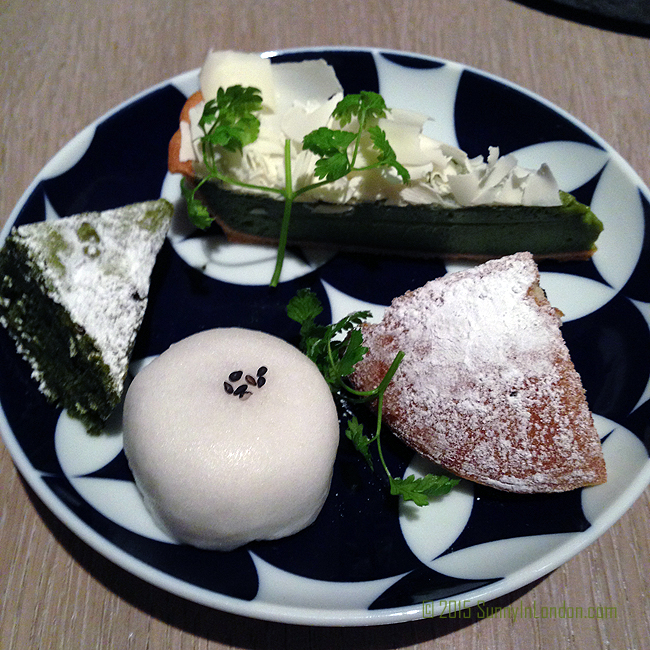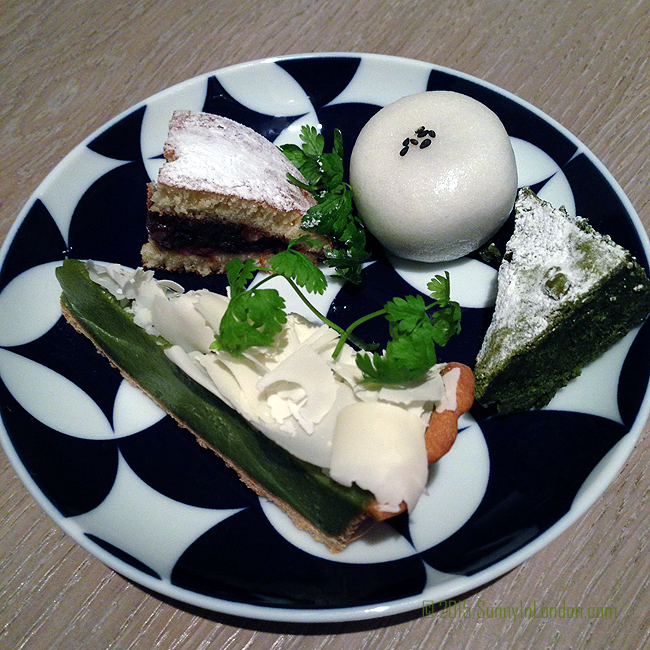 At the price of £12.90 per person, this is an afternoon tea in London that is super affordable! You can add a 250ml bottle of sparkling Sake to it as well for £19.90 per person.
Selena tried a few pieces of food on the afternoon tea tray and ordered the Teriyaki Chicken Rice Bowl.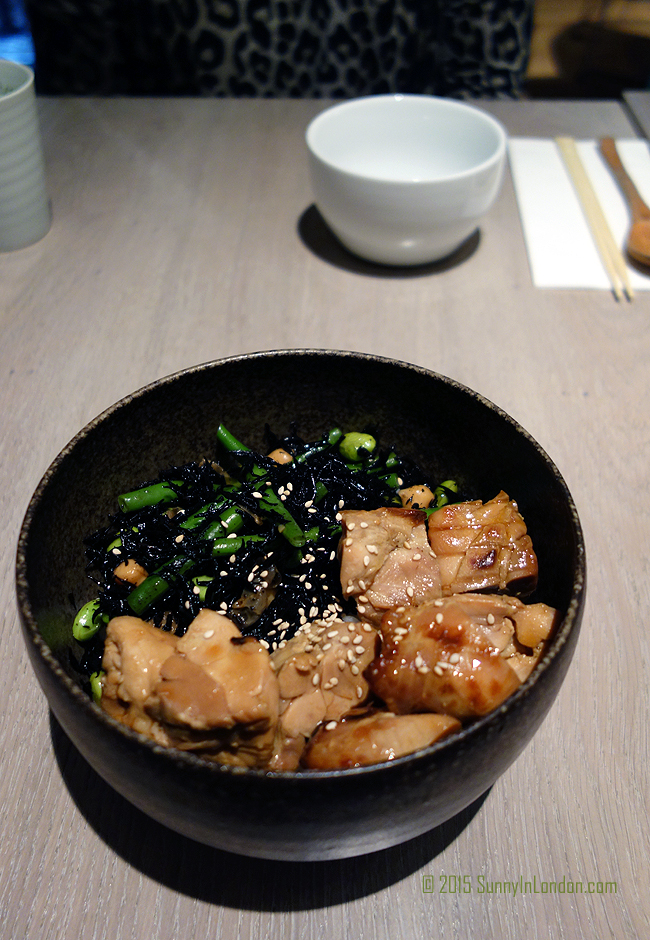 She let me make a little bowl to try. Even with very few taste buds due to my stuffy nose, I could sense the glorious flavours coming together in this dish. I could've probably eaten her entire bowl, but that might not have been very mannerly to my mentor 😉
What I loved about this afternoon tea is it's affordable, it's extremely photogenic and it's exceptionally tasty. I didn't leave in a food coma like I usually do when dining on London's glorious carb feasts.
I have to admit though, the No Carbs Bento Box was screaming my name on the menu. It's a lighter option (without rice) healthy balanced meal in a box. You can choose one main from Teriyaki Chicken/ Miso, Salmon / Katsu / Tofu (V) (GF) and Sashimi with three side salads for £8.95.
Also on the Tombo Japanese Cafe and Deli menu is a nice selection of Tapas (Sashimi of the Day for £6.55, Teriyaki Chicken £5.00 and Miso Salmon £5.00.) And, of course, there's plenty of gluten free options as well.
I had a wonderful time enjoying the food at Tombo and learning about Selena's adventures. Aside from her current trip to Egypt, she has another very big event on the way. Her daughter is expecting her first child in a few months, and recently learned it's a boy! (She's put this on her blog already, so I'm not breaking any rules).
And, as Mr. Miyagi says when he's trying to train a female student…. 'Boys are much easier!'
More about Tombo:
Tombo is located just near the South Kensington underground station on 29 Thurloe Place, South Kensington, London, SW7 2HQ. It's open Monday-Sunday from 11:30am-9:30pm for brunch, lunch, dinner or to go. Afternoon Tea is served from 3-5:00pm.
Our meal at Tombo was complimentary for the purpose of a review. This did not affect my opinion of the experience. Finding many items on their menu that I wanted to try was as easy as…
wax on, wax off for me. 😉
So, Sunny friends, do you have a blog mentor? Who are the bloggers you admire and want to meet?
'We make secret pact. I promise teach blogging to you. You promise learn. I say. You do. No questions.'
Thanks, Mr. Miyagi!