'What is the experience like for Americans living in London?' is a question I receive often as a Florida expat living in London. While I've written several blog posts about this, something I haven't done yet is just show it to you.
Rather than create or repost blog photos, I want to have some fun and direct you to Instagram accounts of Americans Living in London.  Each of the bloggers I chose has developed a unique style. Together, you can use their perspective to see windows of the London experience through American 'eyes'.
If you include my Instagram account, there is representation from the biggest States in America too (New York, California, Texas and Florida).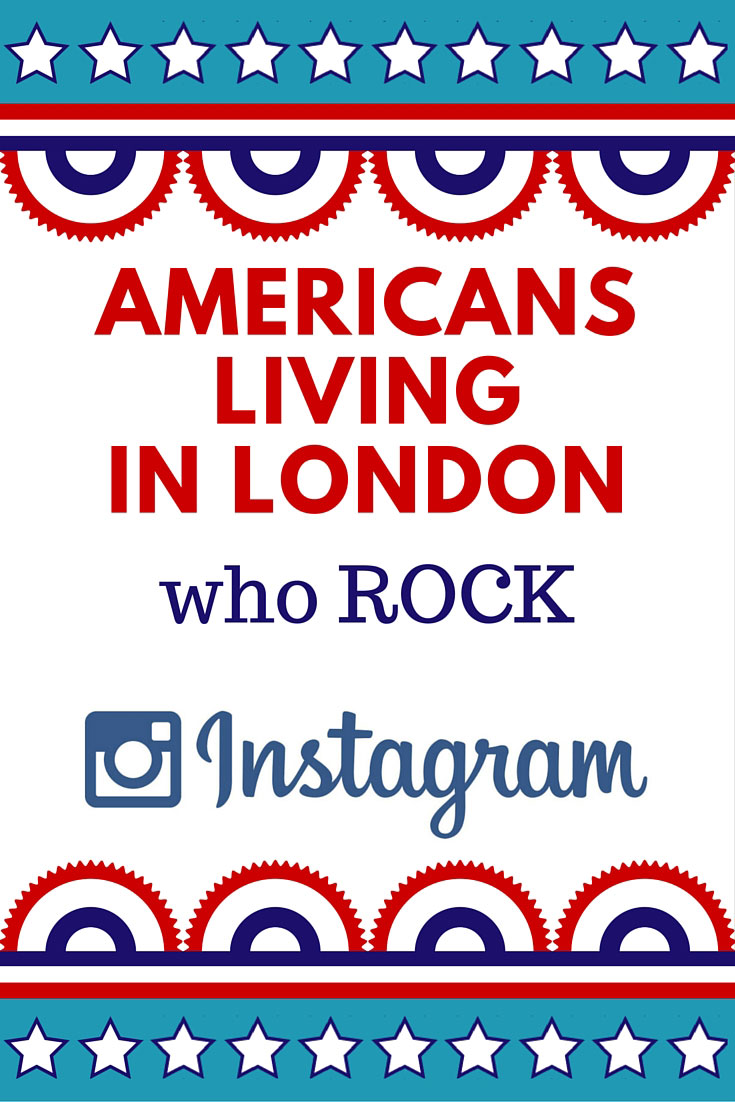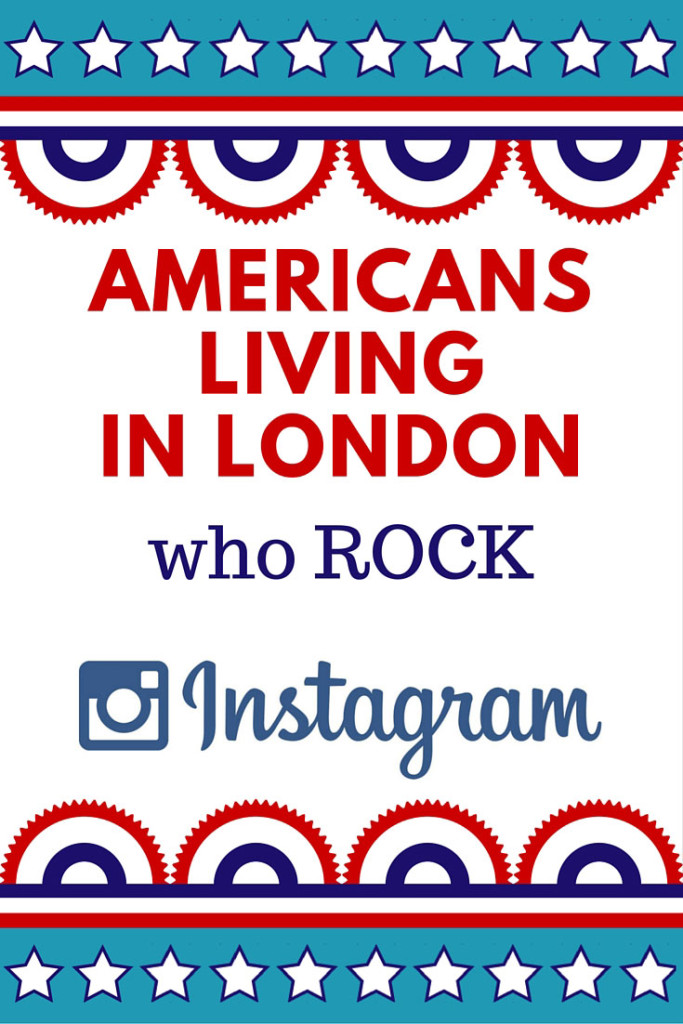 Americans Living in London on Instagram: Jess
Jess is an Italian girl from New York City. She writes both the Abroad Guide and Love and London. Aside from great blogging advice articles, she also shows her American expat experience through stories about her life's adventures with her British husband.
Aside from her every day life in London and trips home to New York City, her Instagram account jets off to to France, Egypt, the Caribbean and other fun destinations.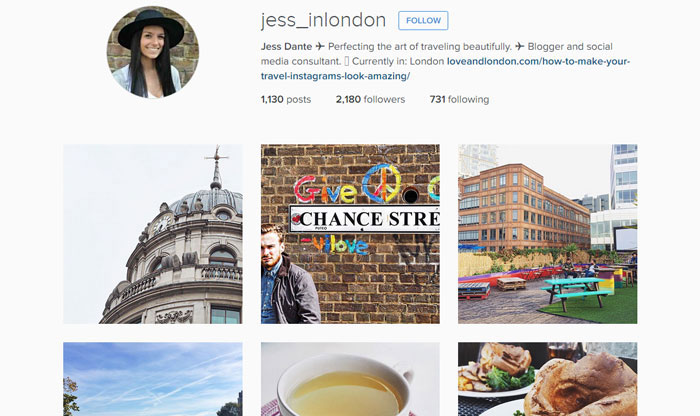 Americans Living in London on Instagram: Selena
This Texas momma started the #LDNBloggersTea as a way to bring Americans (and any other London bloggers) together to celebrate British culture while forming friendships. She writes the blog Oh, the places we will go!, and I have declared her my blog mentor.
Her Instagram account shares her international travels and neighbourhood stops in London's Sloane Square without being snooty. She also is keen to have Southern pride and family values as she posts the news and experiences of her daughter became a mother this summer.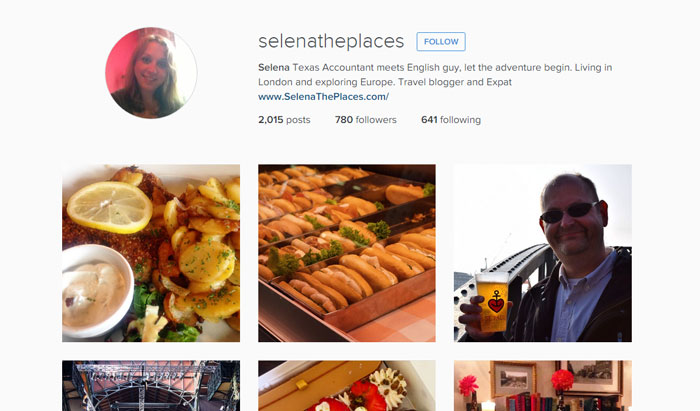 Americans Living in London on Instagram: Christie
Katy Perry clearly had Christie in mind when creating 'California Gurls.' She's a cool mum who writes American Girl in Chelsea.
Her Instagram account will take you to London's Fashion Week, chic lady lunches at the Ivy and random last minute trips to Dubai. She shares outfit posts frequently as she travels home to California, splashes it up in London, and sees the world.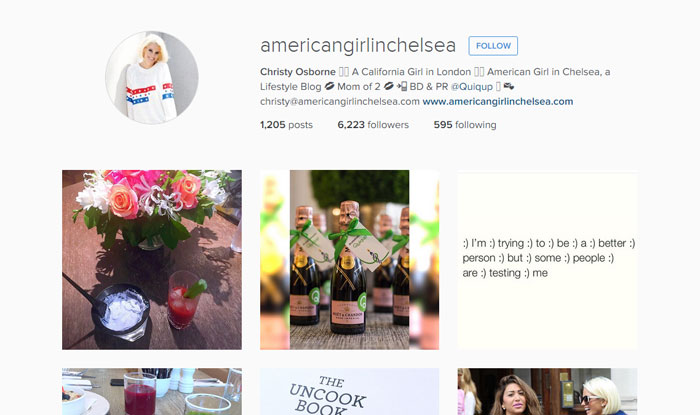 Americans Living in London on Instagram: Julie
As the blogger behind A Lady in London, Julie has taken followers to over 100 countries around the world. This former California girl wrote about her journey in becoming a British citizen and jumps from afternoon tea in London to a holiday break in the Maldives.
This London blogger has an Instagram account so spectacular that she is an official Instagrammer for BBC Travel!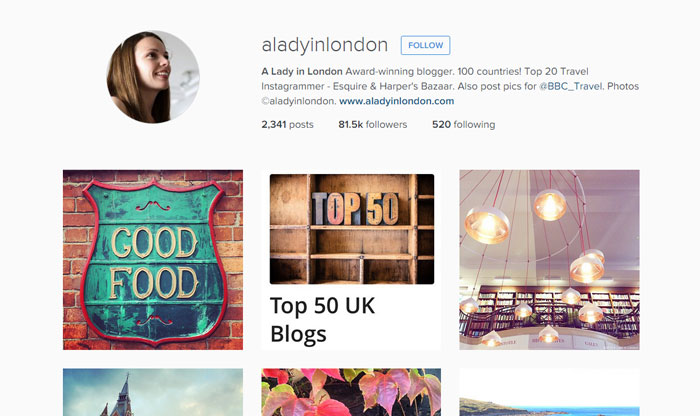 From the East Coast to the West Coast, these are American Expats in London you should follow on Instagram to have a lens on expat life. If you love food, fashion, travel, and adventure (albeit a bit glam at times), give them a follow. It can be quite a challenge trying to attracting new followers unless you use a service like Buzzoid. You may also find this could boost your like count exponentially too! That really is a win-win situation.
Oh, yeah, and if you don't believe that the sun shines a lot in London or you're looking for some virtual vitamin D, you can follow me, Sunny.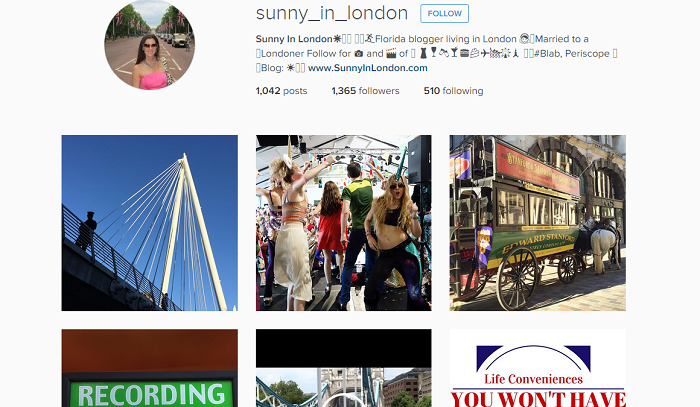 For other awesome Americans living in London who rock Instagram, I also suggest my mates Sarah, Shobha and Kelly. These lovely ladies contributed to the How Americans Celebrate 4th of July in London blog post featured on Sunny in London this summer.
If you're curious about the Expat Experience in London, you can also read The Differences Between British and American Schools, Moving to London: An Expat's Tips to Save Money, Moving to London from America: What You'll Miss, Advice for an American in London, and Quirky Advice for Americans in London.
If you're planning a visit to London, the Sunny News YouTube channel has regular updates of advice for things to do and what you'll need to know about London. This includes safety tips, pub advice, and a shopping guide.
Happy Hashtagging, Sunny friends!
#expatchat #travel #uk #instagood #london #instatravel #expatblog #lifestyleblogger #blogger #expat #USvsUK #iloelondon #ig_london #igerslondon #wheninlondon #londonlife #thisislondon
https://youtu.be/-NHTL9YMrWY