Advice for Americans Working in London
Want thoughts about what it's like for Americans working in London from a US expat? After a grueling job search and several years of living in London, I have advice that you'll want to see before you begin planning on moving to London.
The thoughts in this video aren't just based on my experience. It's also been validated by several expat groups to which I belong on social media.
Working in London as an American isn't easy. It's a fiercely competitive international capital.
If you're planning on moving to London on a work visa, your perception of the advice in this video might be a little different. Although, the cultural aspects of what you'll experience working in London as an American will likely be the same.
Working in London as an American: What You'll Learn
– Advice for job searching and expectations you should have
– Supervisor perceptions
– Differences in language and communication in the workplace
– Holiday time and attendance
– Payday frequencies
Make sure you pin, like and share this is you found it valuable. I'd love to hear your perceptions of what's different for Americans working in London if you're an expat like me living here. Please leave questions about what else you'd like to know about visiting London or living in London as an American.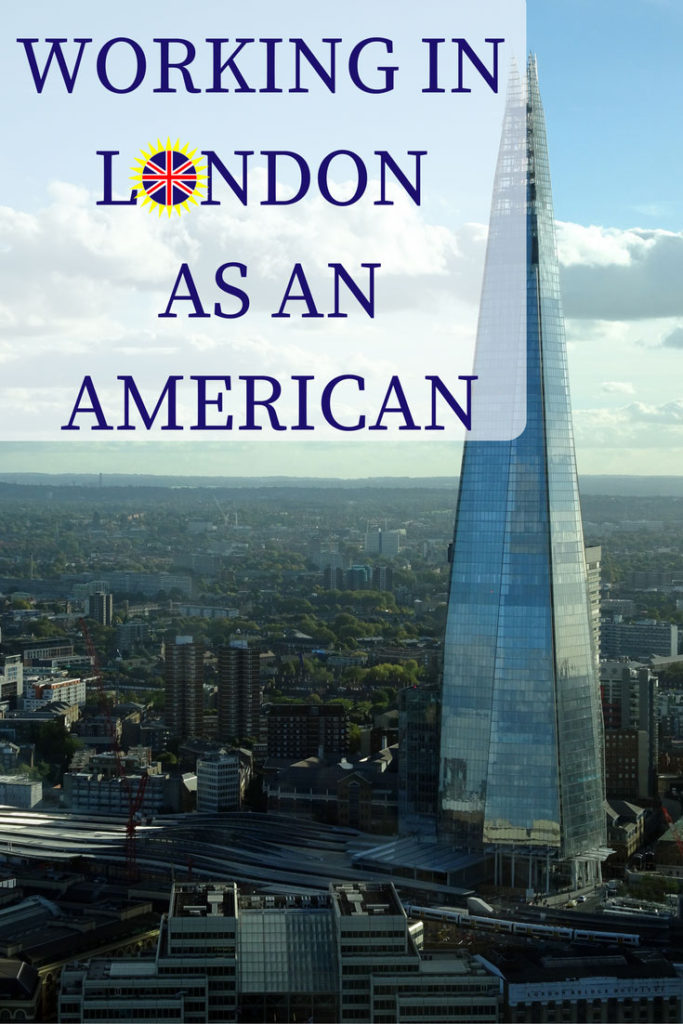 Be sure to subscribe to the blog's newsletter so you don't miss any fun events in London or expat advice too!
The Sunny News YouTube channel has a playlist full of videos comparing life in the UK vs USA. Some of the topics include differences on: television options, grocery store and food shopping, schools, cultural exchanges, and choosing a hotel in London. An example is below. And it sure has some interesting comments!