If you're looking for true Southern hospitality in London, then Big Easy Covent Garden is for you. Mr. Sunny and I hit their Unlimited Boozy Brunch over the weekend and give this London location a huge 'Yeeeeeehawwwww!'
Ok, all jokes aside, as an American expat living in London I'm always curious about what restaurants offer on their American themed menus. While it wasn't perfect, Big Easy Covent Garden scores big with me for several reasons. The restaurant gives oversized portions typical of the U.S. The decor is truly reflective of country rustic. Food was flavorful.
What more could a Florida raised girl want on a lazy, sunny afternoon in London?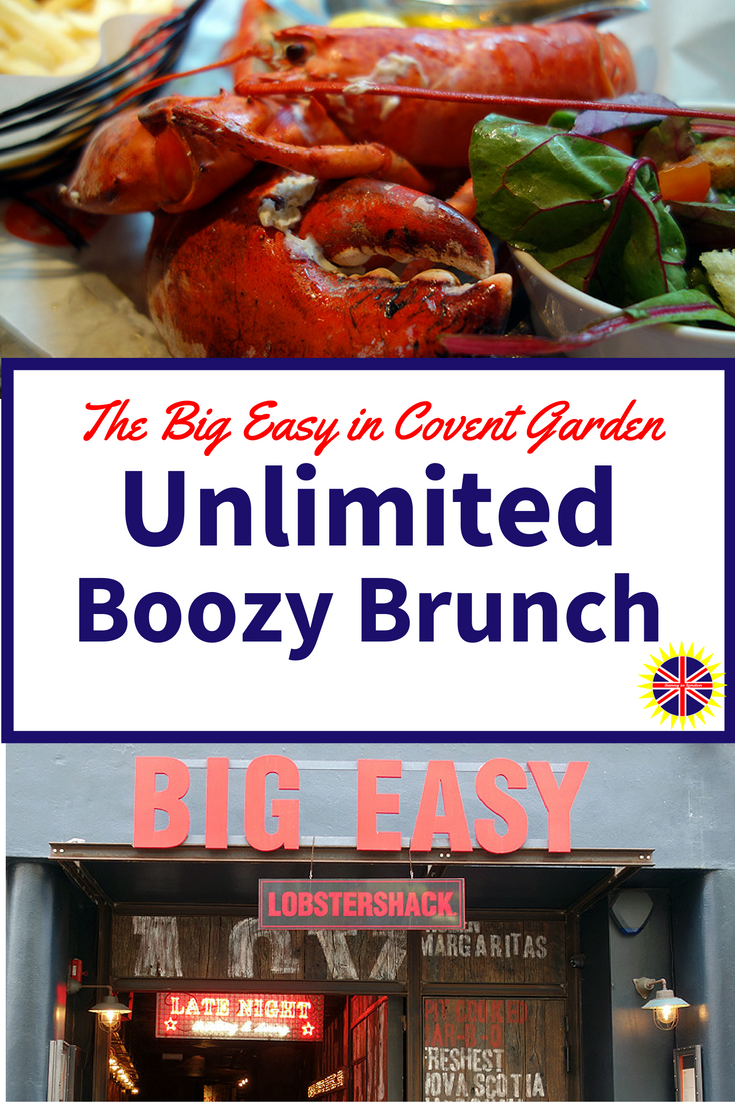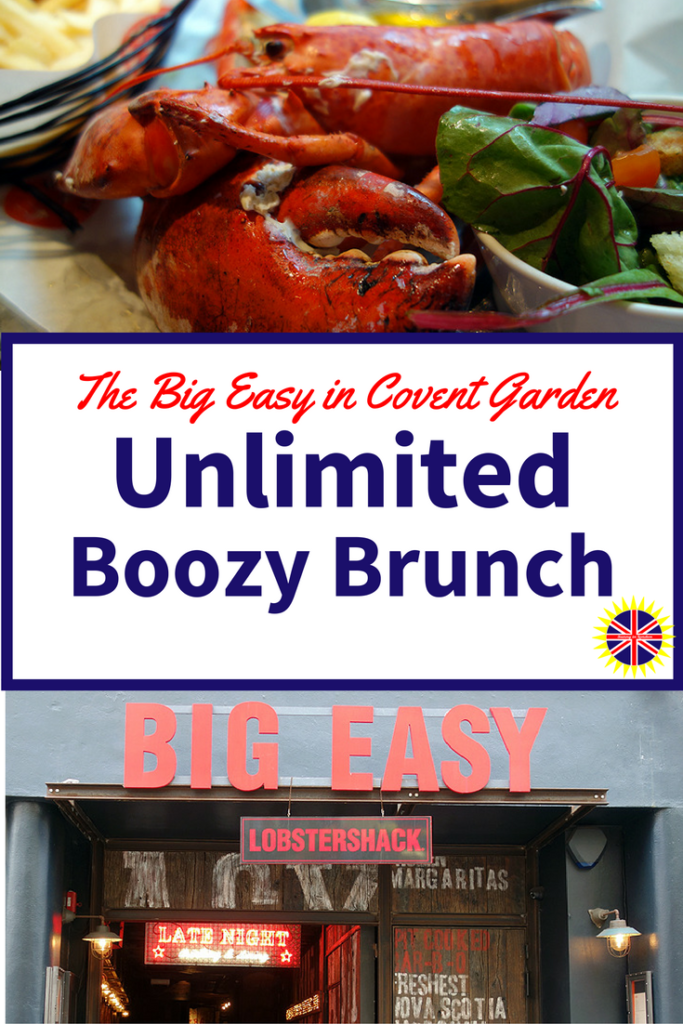 I've walked by the restaurant many times during my regular strolls through Covent Garden. The fun, colourful exterior is very alluring. When the invitation to try their weekend unlimited boozy brunch showed up in my inbox, my heart skipped a few beats. After reading the menu with Mr. Sunny, we thought it was a little too good to be true.
Our personal tastes in food pair well with this menu. We ordered quickly once at our table, and began sipping our booze.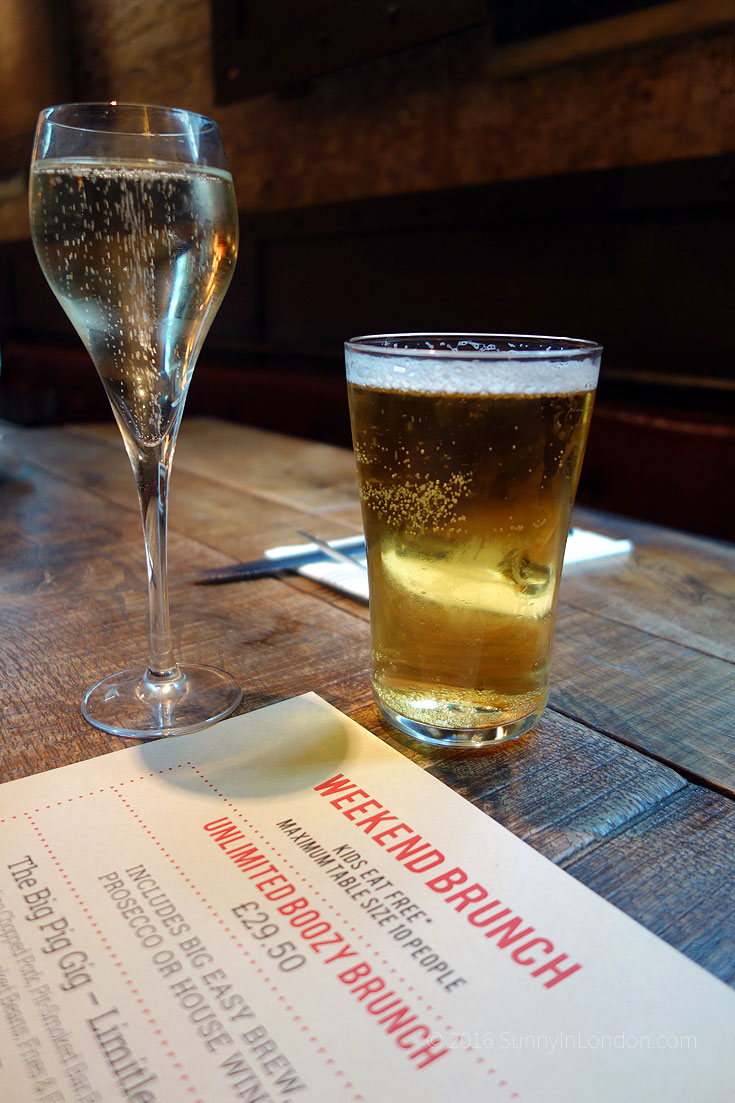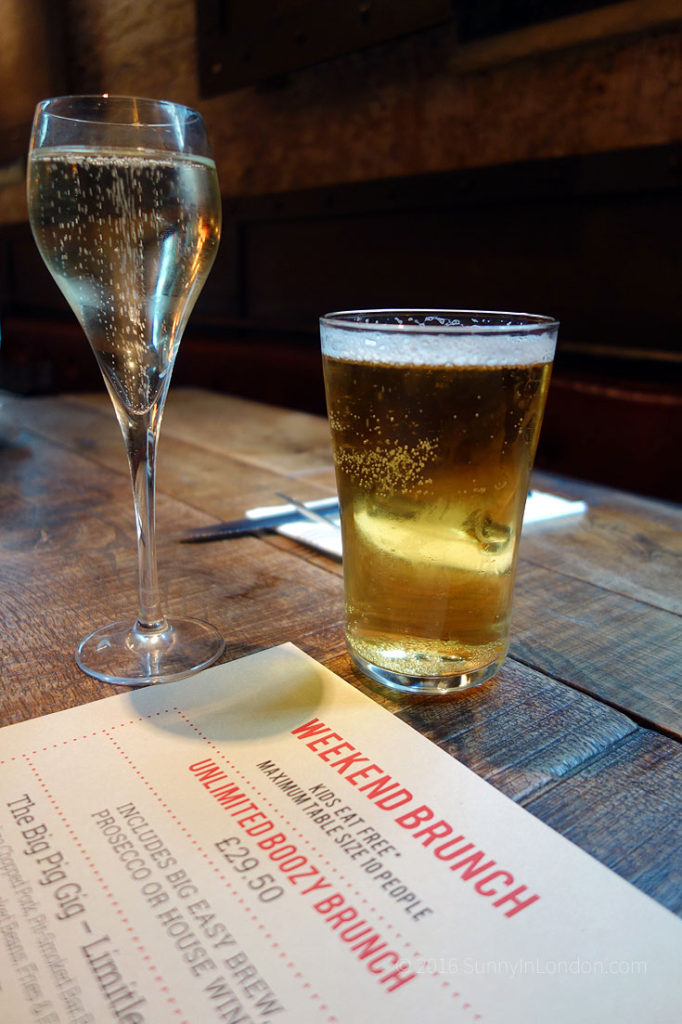 Beer and Prosecco. I won't give you long to guess whose was whose. 😉
Big Easy Covent Garden- The Food
Our food arrived not long after we ordered. Don't tell Mr. Sunny, but I think he had the meat sweats before the beef and poultry hit the table. But, it was more like beads of excitement forming on his upper lip. I was a little more hesitant because I never order food that I need to manage once it is in front of me. No sir-eee.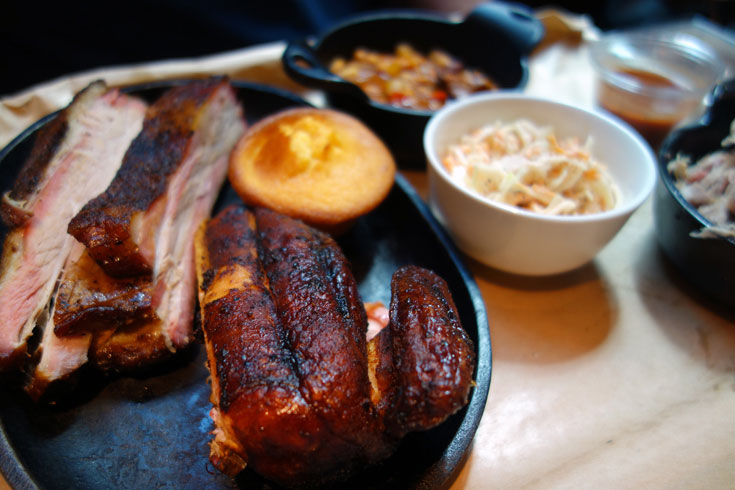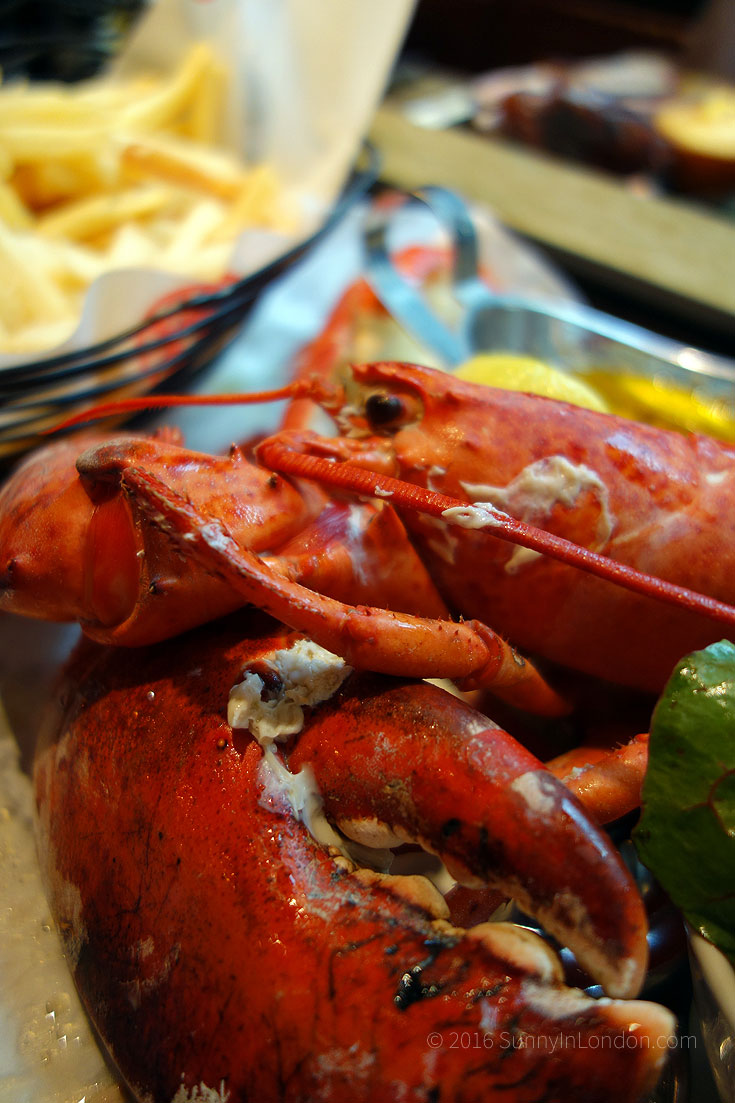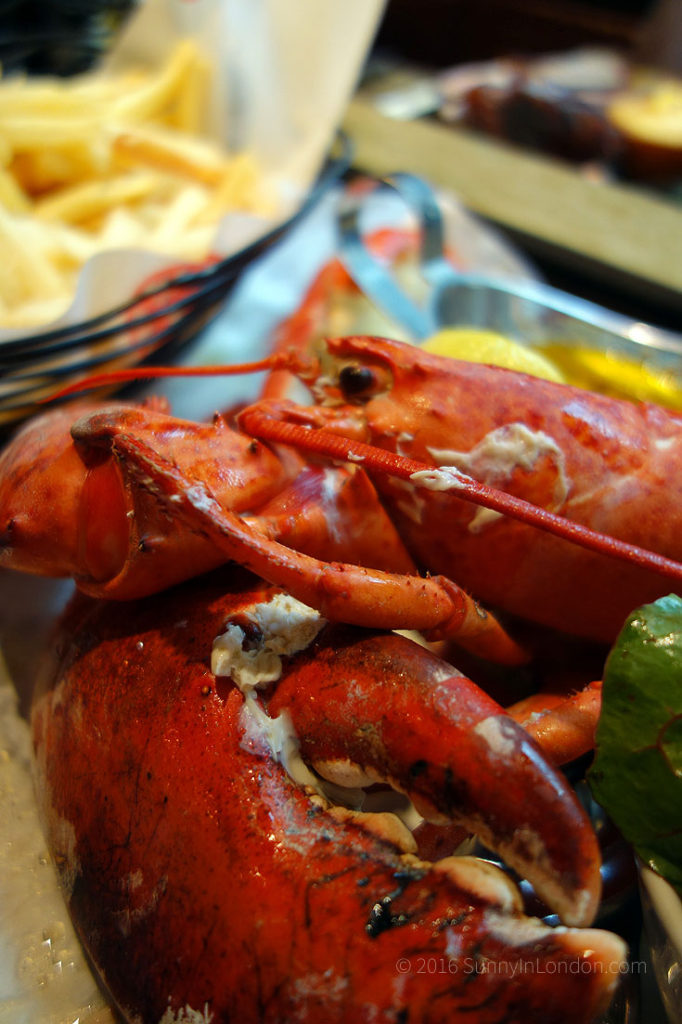 Above, you can see his North Carolina Chopped Pork, Pit-Smoked Bar B.Q Chicken, St Louis Pork Ribs, Slaw, Pit-Smoked Beans, Fries  and Fresh Baked Cornbread. I tried a little of each as a Southern Belle sampling the cuisine for accuracy. Everything but the cornbread could've easily been on a plate in America. In a Southern state, the cornbread probably would've had a honkin' heap more sugar in the recipe. I don't blame the restaurant for holding back. Londoners probably wouldn't like the intense sweetness of what is served in the U.S.
My lobster gets two claws up. Mr. Sunny took it all out of the shell for me. No matter how much I love it and how many times I've ordered it, I've never man-handled the crustacean myself. The garlic butter that accompanied it was superb. Oh yeah, I forgot to mention they asked if I wanted it with butter or hollandaise sauce. That made me chuckle pretty hard. Mr. Sunny explained that British people would've picked the later. I can't fathom any true Southern Americans doing it, but readers, correct me if I'm wrong.
We munched and slurped for nearly two hours. I was actually a bit embarrassed how long we were there. But we were having a boozy blast. I even managed a piece of red velvet cake!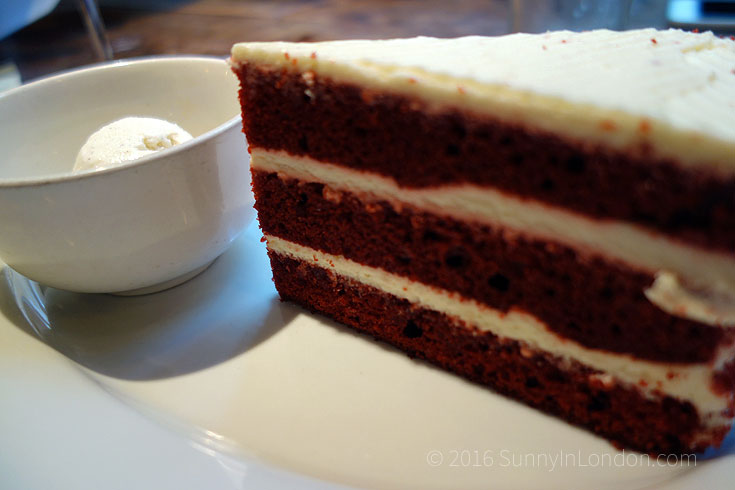 Big Easy Covent Garden- Southern Style
Like I wrote earlier, the atmosphere of the restaurant certainly has Southern flair. Even though the name seems to be all Louisiana, Big Easy Covent Garden shows a little bit of the Southern big guns throughout the location. Perhaps the biggest is the Lone Star state, Texas.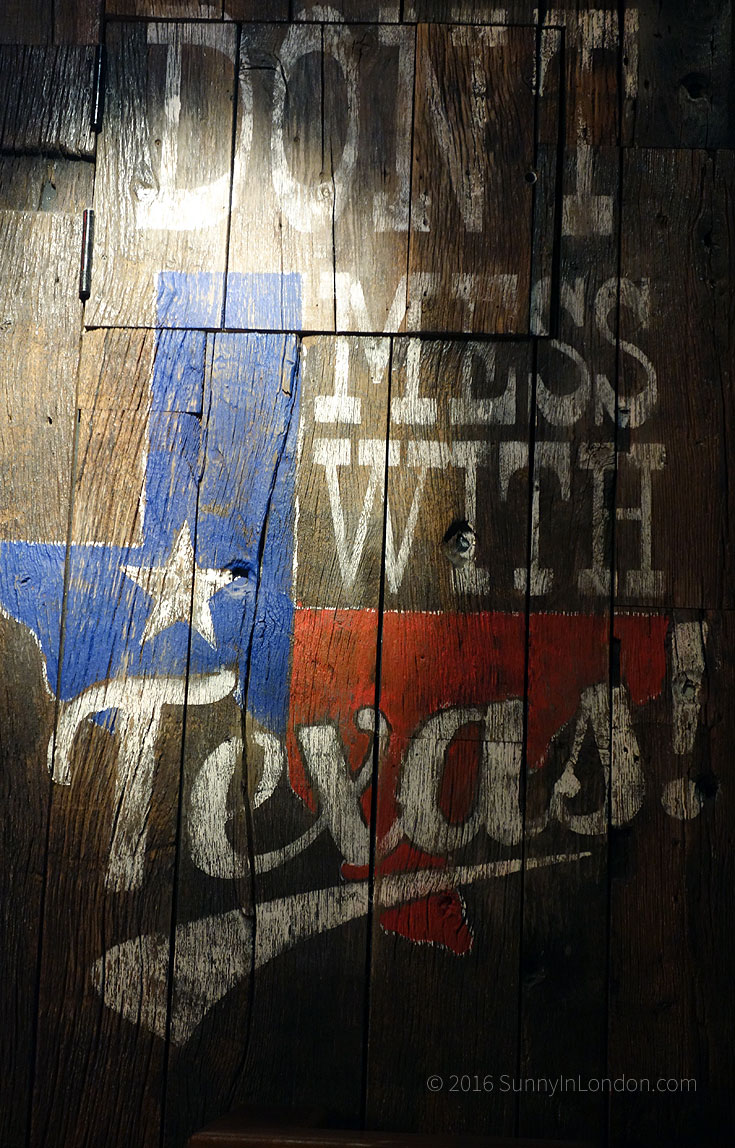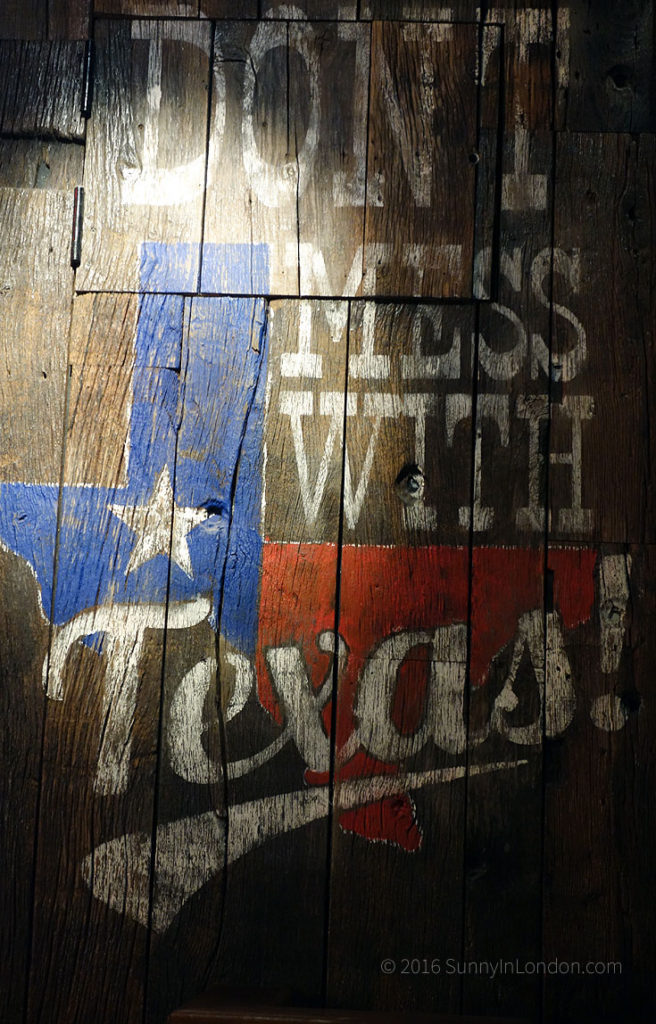 I couldn't quite figure out why all the California plates were included below, but this wall art sure did lasso up my attention.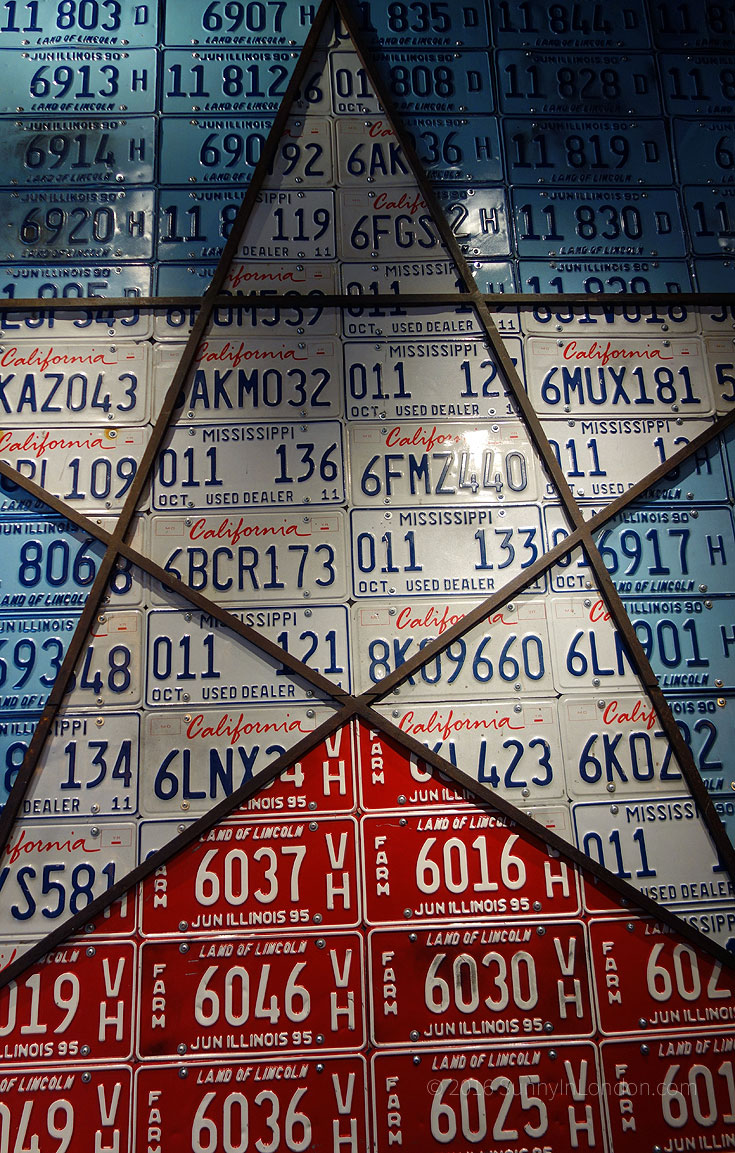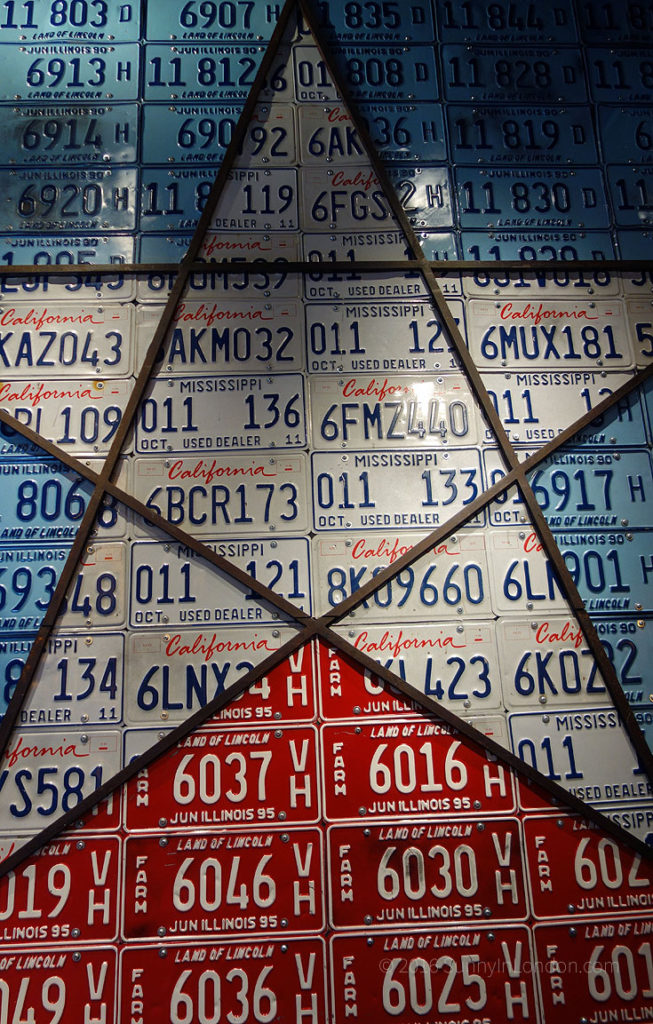 For those of you who have spent time in a good 'ol Southern state, wouldn't you agree that if you just looked at the pictures below you 'wood' not guess the restaurant was in London?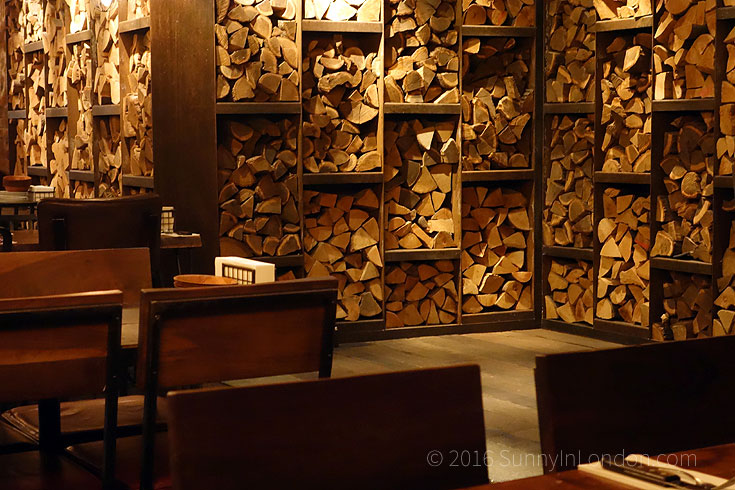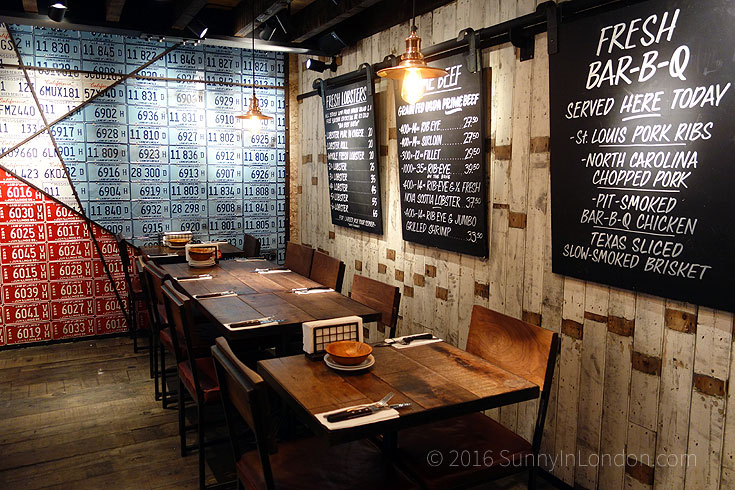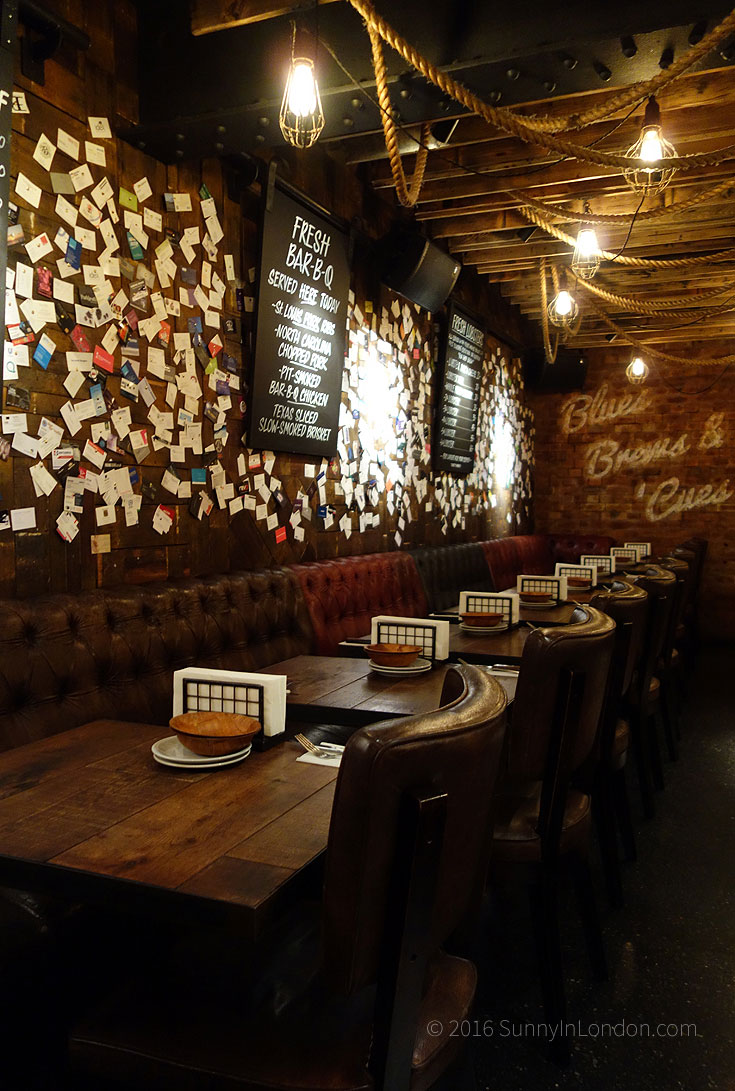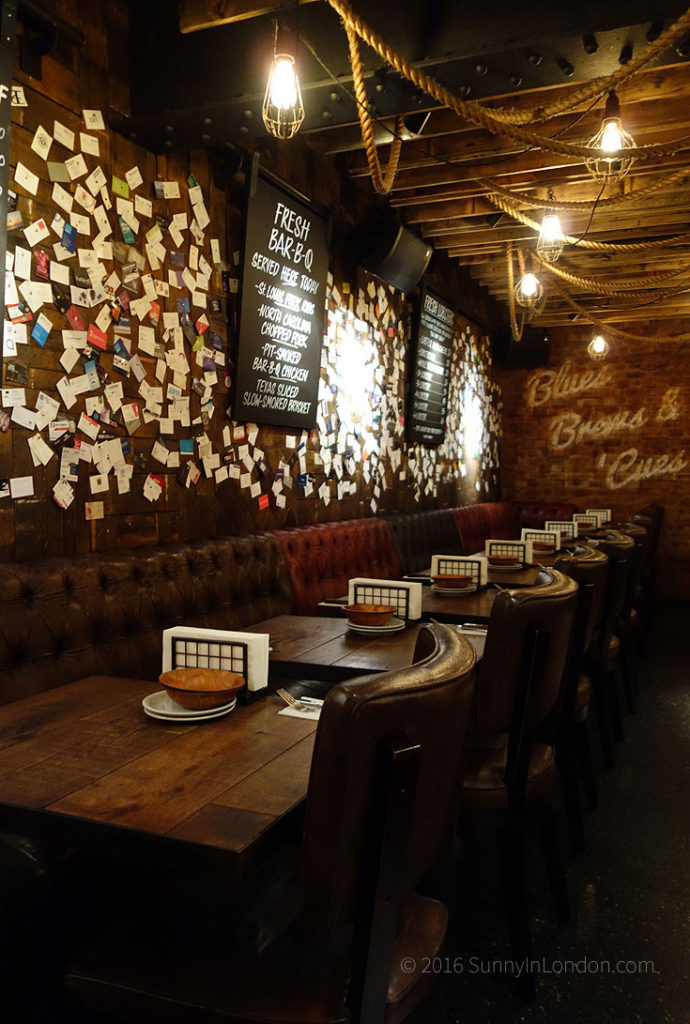 We really enjoyed the Big Easy Covent Garden weekend brunch and look forward to returning to try the other delicious looking items they have. Once we finished, I had a secret look at their largest live lobster minutes before he took the plunge on to someone's plate.
I recommend you view the menu the of Big Easy Covent Garden location, as well as King's Road and Canary Wharf to see all the juicy options for their Southern BBQ and more. Their weekend unlimited boozy brunch sure offers a whole lot of Southern comfort to even the heartiest eaters.