Whether it's your first full year as a blogger, or you've been blogging for nearly a decade, there are blogger gadgets you must have for 2016.
The direction of 2015 was all about what you could do and show people yourself in real time.
While Snapchat isn't a new phenomenon, it gained even more popularity this past year. Again, being able to show events in front of you as they happened was what helped your gain and maintain your audience.
Periscope and Meerkat debuted at a ferocious speed in the Spring and further proved that the ability to create or convey a story as it unfolds is an additional skill a blogger and vlogger needs now. These types of professions have grown substantially over time with vloggers using websites like newsflare to upload their videos and market who they are, potentially bringing in a larger audience for their platform.
Given 2015 is closing with no signs of this trend stopping, there is a list of gadgets you must have to be successful as a blogger/vlogger in 2016.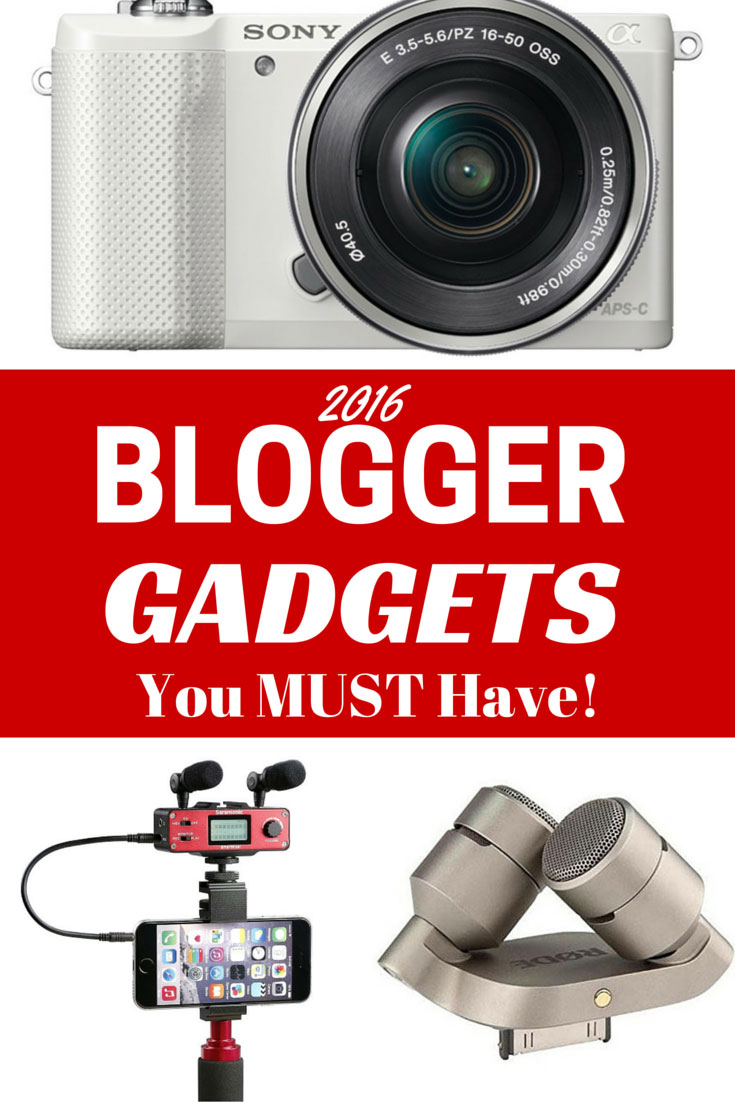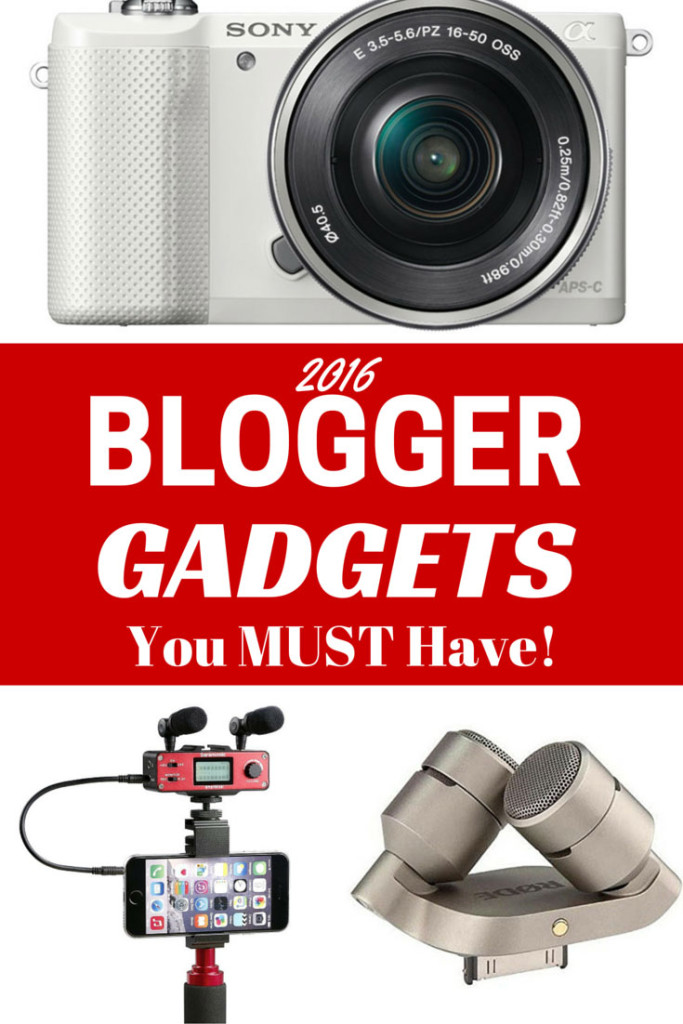 2016 Blogger Gadgets: Portable Microphone
If no one can hear what you have to say, then why even bother?
One of my best purchases this year was the Rode Smartlav+ Lavalier Microphone
. It's easy to throw in my blog kit, and it sure does make a difference for Periscope broadcasts.
On a day when I hit Periscope four times to show the Christmas decorations of Covent Garden and the best places to ice skate in London, this little device saved the day.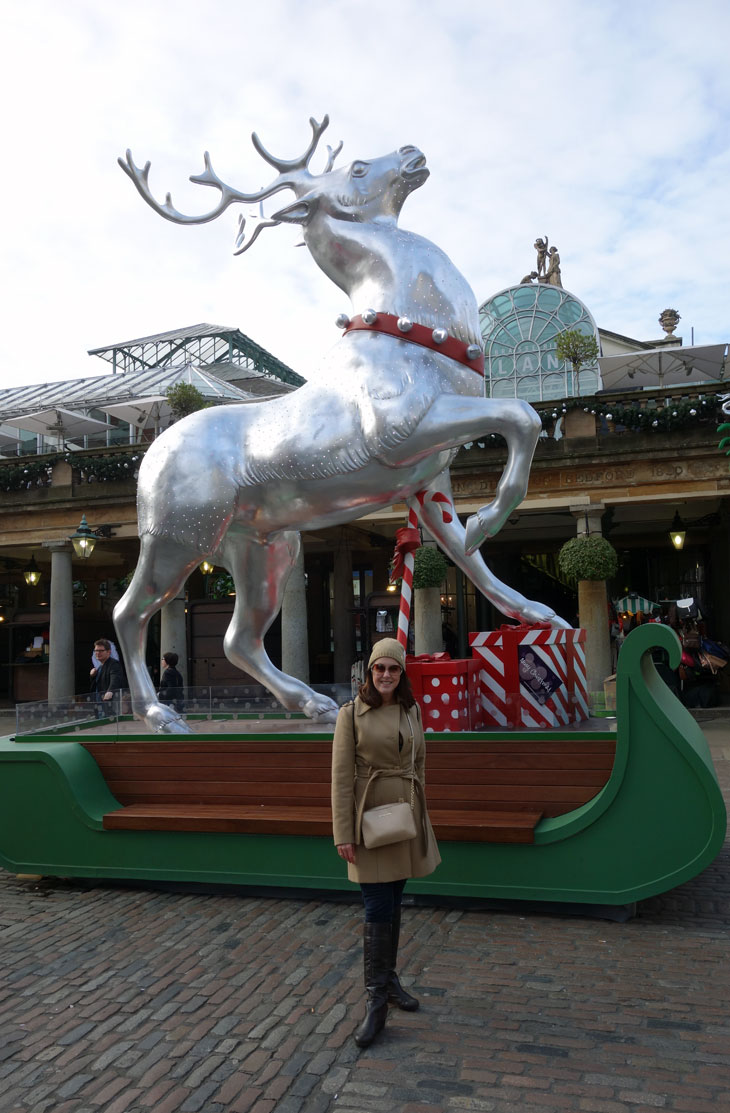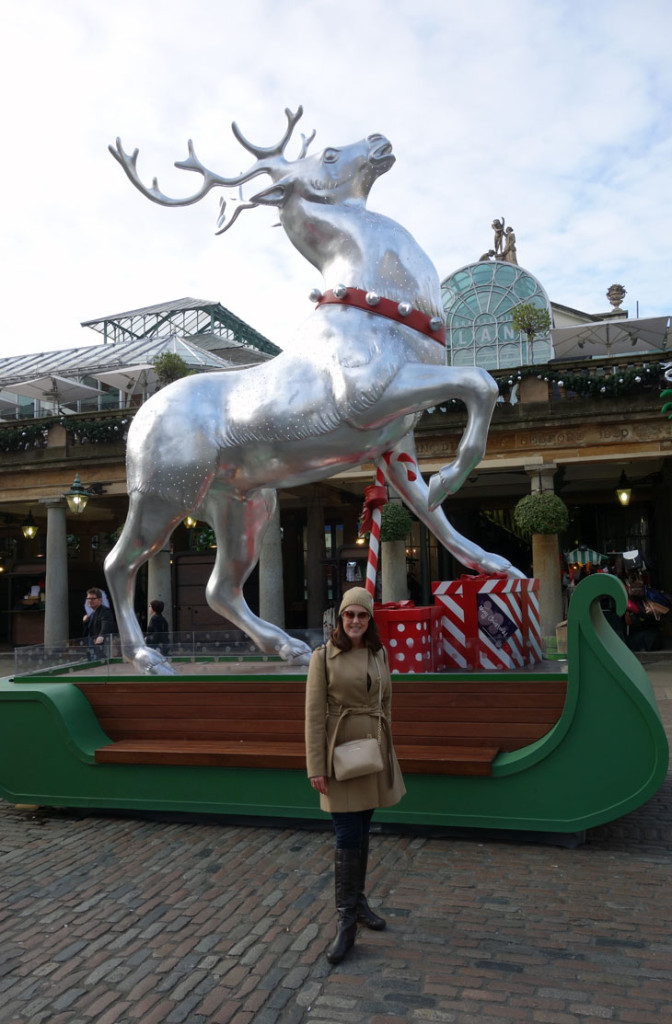 I clipped it to my coat, ran the wire behind it and stuck the cord in the pocket of my jeans when I wasn't broadcasting.
After checking my signal for the live streaming location, I uploaded a tweet and Instagram to promote the Periscope broadcast, plugged the mic in to my phone and started my show.
Now, if you are really looking to up your Periscope game, you will want the Saramonic SmartMixer Professional Recording Stereo Microphone Rig for iPhone & Android Smartphones
.
It's a two channel, professional audio mixer designed to fit on iPhones and Android smartphones. How impressive is THAT?!
2016 Blogger Gadgets: Phone Battery Case
For a year I have recommended the Anker Compact Portable Charger
. I still love it. However, if you have a lav mic plugged in to your phone, you need to eliminate an additional cord.
That's why I am going to switch to an iPhone 6s Battery Case
for 2016.
Yes, it will make your phone a bit heavier, but if you get tangled in your cords, you may miss a great shot or opportunity. With 120% extra battery life in your hands with this case, you can't go wrong! Many people enjoy gifting
iphone cases
that bring a new style to mobile devices with a range of attractive designs which turn a phone into more of a fashionable accessory.
2016 Blogger Gadgets: Separate Lenses
Every shot you see in my blog is taken either with my Sony DSCRX100M3
or my iPhone6. My husband has a DSLR.
I can't find the energy to carry around something that large or heavy all the time, especially when I am more focused on how often I can show live events to viewers.
This year I recommend a Mirrorless Camera to lighten up your blogger gadget bag if you just want to own one camera but have the advantage of a compact device and changeable lenses.
I love this Sony ILCE5000L in White
.
Not only is this camera small, lightweight and easy to handle, it has a large 20.1 effective megapixel Exmor APS HD CMOS image sensor and a 180 tiltable LCD screen. Further, Wi-Fi capability allows you to quickly upload shots and videos to Facebook, Twitter and Instagram!
However, you may also wish to consider an Ollo lens for your phone. Currently, the Olloclip 4-in-1 Lens
offers the most exciting package. It includes a fisheye, wide-angle and two macro lenses.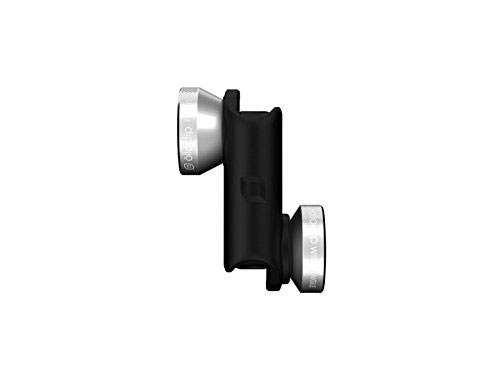 Now, if you read the reviews of this product, you will see that you can't use it with a phone cover.
Not to worry, Sunny friends! They also make an olloCase for iPhone 6/6s
!
Yes, you'll have to swap that out for your battery case mentioned above, but it will be worth it for the great shots.
2016 Blogger Gadgets: Remote Control
Since the focus for 2016 is to make sure you're quickly prepared to deliver live content, you can maintain speed with a fantastic remote control for your phone. The iStabilizer Shutter Remote for iOS Devices
works with all generations of iPhone, iPad, Macbook and iMac. It provides these capabilities from up to 35 feet away.
2016 Blogger Gadgets: Mini Tripod Stand
This blogger gadget was my cheapest purchase this year and provided the biggest ROI. The Mini Tripod Holder Mount Stand
allowed me to do hands-free Periscope broadcasts with ease at home.
Many times I chose to use Periscope to promote a blog post in advance, or to see if readers had questions after reading and wanted a live response.
In fact, this mini tripod is nice for doing FaceTime if you're iPad is charging. I've even had it standing next to my laptop if I am busy writing or researching and want a device closer to eye level so I don't miss any notifications. Further, it can be adjusted and used for either an iPhone 6 or 5.
I had originally ordered the Joby GorillaPod Tripod
but after five minutes of experimenting with it, I put it back in the box for return. It wouldn't allow me to use my phone vertically and horizontally and seemed like it would fall apart easily.
Blogger Gadgets: Final Thoughts
For 2016 you should focus on live content that you create for followers and readers. Blogs will be a form of documenting this and showcasing your skills as the product. Hopefully, you are ready for the new year with lists of ideas you can broadcast.
Oh yeah, and in all this blogger gadget fun, don't forget to grab the most a 32 G Memory Card to save your stuff!