Chinese New Year Menu at Bo Drake London
I have been terrified about writing my review of the Chinese New Year Menu at Bo Drake in Soho. You'll never guess why either.
It's not because the experience wasn't fantastic. In fact, I look forward to taking Mr. Sunny soon because he would really love the chicken wings and quite a few other things on the menu. My friend and I had a lovely experience, but the photos may show otherwise. And it may or may not be my fault. I'll leave that for you to decide at the end of the review.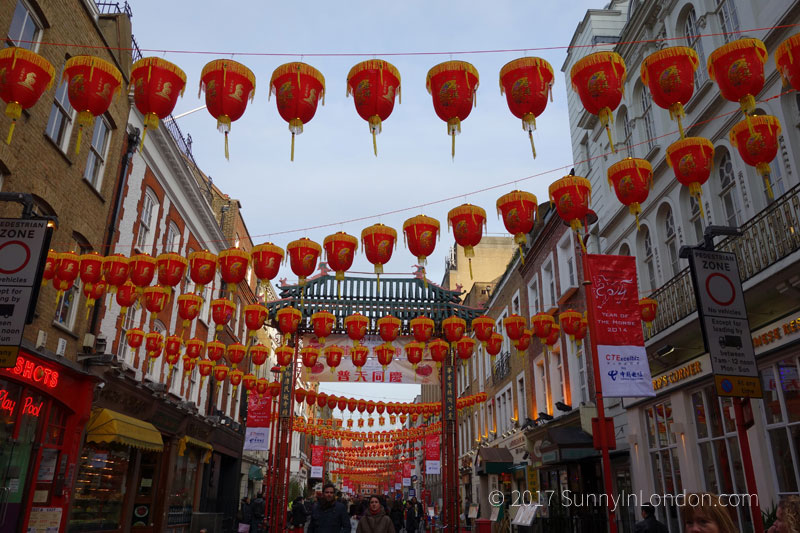 I've been sticking to a formula for restaurant reviews over the past few months. My mother suggested to me that people really just want to know if the food is good, is the place nice and what's the value for money. Yep. Can't argue with mom.
Chinese New Year Menu at Bo Drake: Ambiance
When my friend and I arrived on a Monday night, we were excited that the restaurant was spacious and not super crowded. Our service for the evening was swift and friendly. As the evening progressed, other customers started to file in.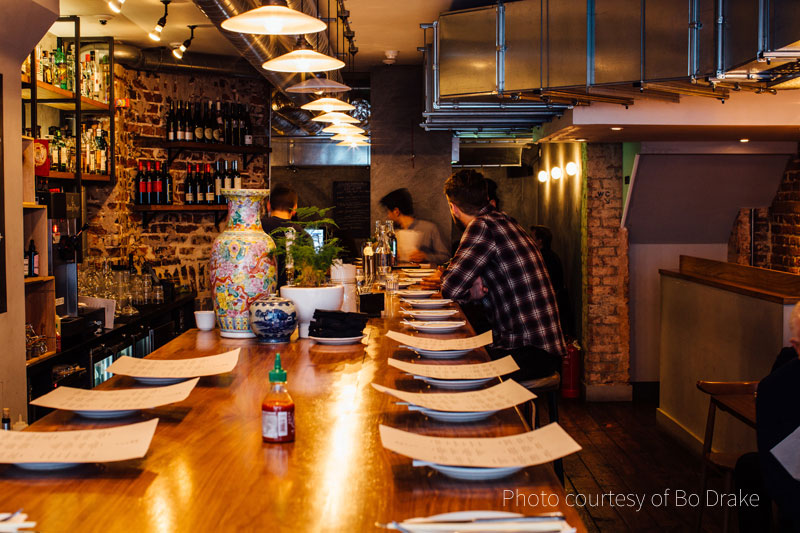 Chinese New Year Menu at Bo Drake: Food Quality
The modern Asian restaurant is celebrating Chinese New Year for a month with a special menu. Inspired by the Year of the Rooster, it's featuring chicken as a central role, alongside a diverse range of Japanese sake.
The Korean Fried Chicken, a lightly fried Korean classic served with grapes and rosemary was divine. I didn't quite understand the grapes in the combination, but they can easily be avoided. I usually don't eat wings because they are messy. I made an exception and ran to the bathroom to wash my hands immediately after!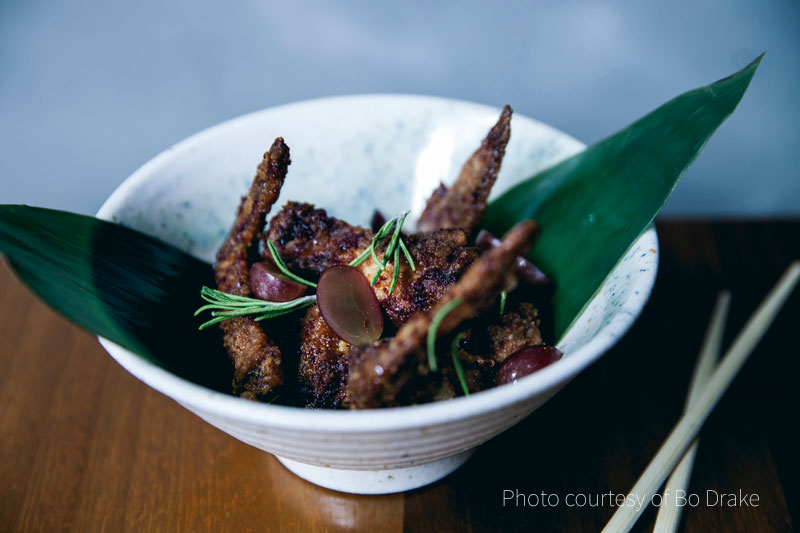 Next, I tried the Sweet Potato Noodles with Seasonal Vegetables and Fried Hens Egg. Holy smokes- this one rocks!
Their Chinese New Year Menu also includes Pan-fried Chicken Terrine, Grilled Artichoke and Gochujang Demi-glaze. Another winner.
Most intriguing was the Sake Tiramisu. As an Italian American, I was skeptical about how this would go. The portion size was great and I enjoyed every bite. It was flavourful and light.
Chinese New Year Menu at Bo Drake: Prices
What I left out above is that the menu is served alongside a diverse range of Japanese sake. This is a bit scary for me. If you've read all my other restaurant reviews, you'll see I stick to fruity cocktails, champagne, prosecco and red wine. Sake is serious to me, so I stay away from it.
I told the server this at the start of our dinner, and agreed to have only the final sake that was to be served. I can't really offer a good opinion of it, having no knowledge base to compare it too. I think the Chinese New Year menu at Bo Drake is a phenomenal deal at £38 per person, if you enjoy sake.
The special set menu will be available at lunch and dinner daily, including the sake pairings.
Since my husband loves all things meat, I plan to return to Bo Drake to try more of their combinations of East Asia and slow-cooking BBQ methods from America and Europe.
Chinese New Year Menu at Bo Drake: Final Thoughts
I actually thought of calling this review 'Cock-a-doodle-doof'! Aside from the street shot of Chinatown that I took on another occasion, all photos above (as the text overlay I included states) are courtesy of Bo Drake. I have always refused stock shots from venues because that doesn't seem fair to readers.
However, I have also always struggled with low light and recently bought this selfie ring light that proved really amazing in previous restaurants that were very dark. It just stopped working only after a few uses and really was disappointing. In the spirit of honesty though, I do want to share the pictures I took at Bo Drake's. Go ahead and laugh. It's embarrassing that after three years of blogging I am in this situation, but it's the reality.
If you have any suggestions for a selfie light that works well or what you've done to overcome low light photography issues, please leave them in the comments below. And please, please don't judge what your experience could be like at Bo Drake's based on my poor images. The food was great and service and ambiance won't disappoint either.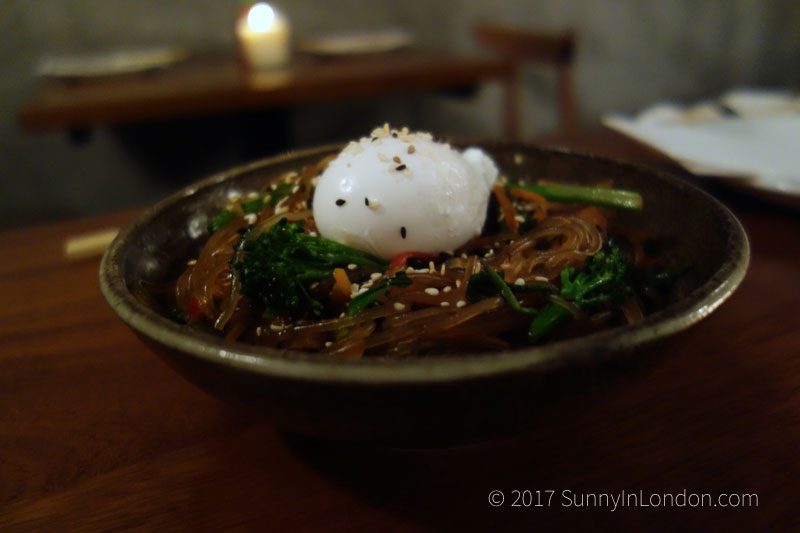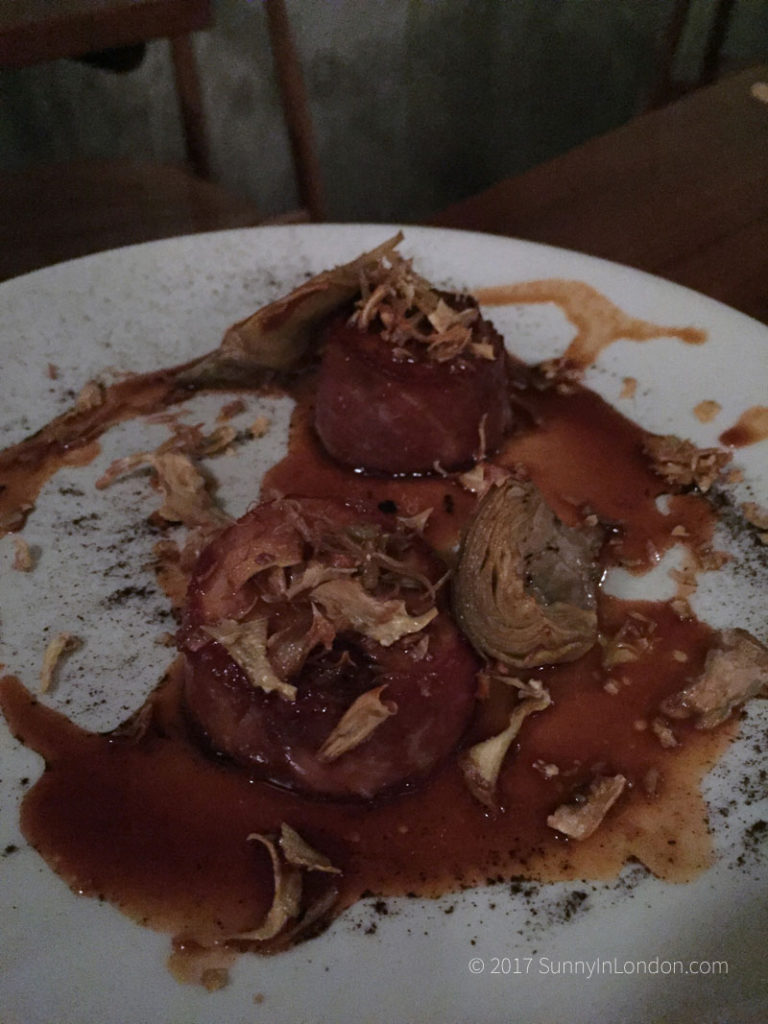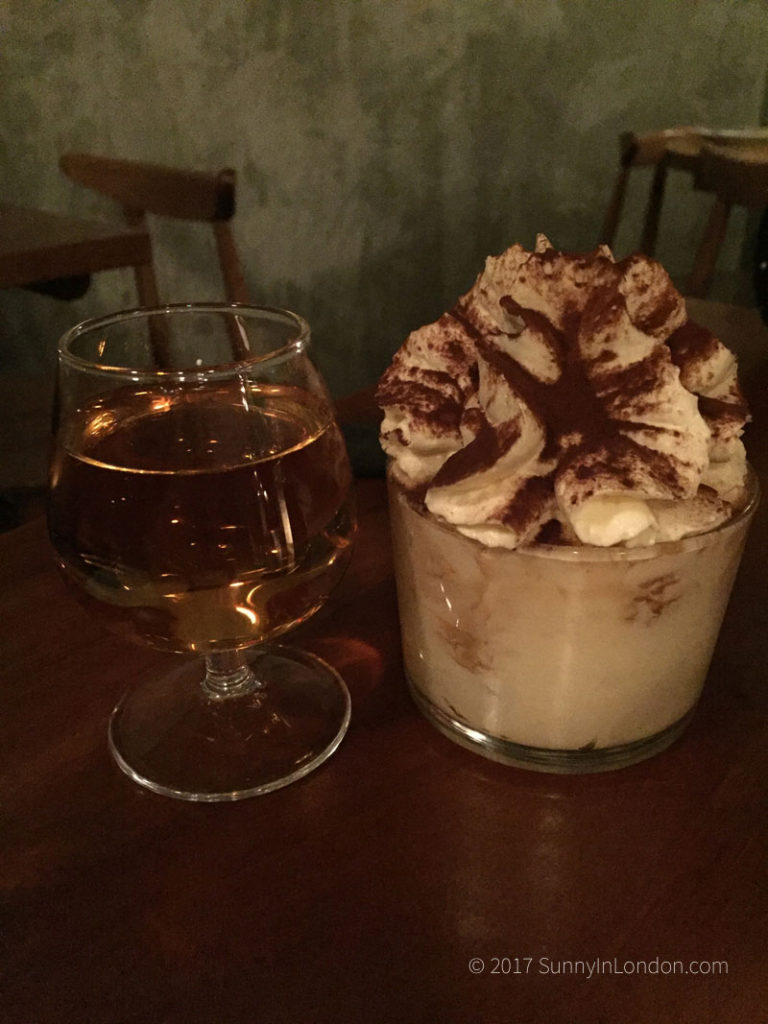 The Chinese New Year Menu experience at Bo Drake was complimentary for the purpose of a review. This doesn't change my opinion of the dinner. However, my poor photos will likely mean that I am never invited for another experience with the PR company that represents them. In any case, I will return to the restaurant soon to eat their delicious food again.