Who's looking for a way to save money on drinks in London?
Yes. I thought you would be interested, so that's why I have a great place for you, Sunny friends. Grand Union Bars in London.
You might remember the mention of this venue in last week's newsletter. Mr. Sunny recommended Grand Union Bars for his 'Pub of the Week.' Even though we hadn't been there yet, we were excited about their current cocktail promotions and wanted to let you know about their deals. On Friday night, we went to the Grand Unions Bars Chancery Lane location and loved it.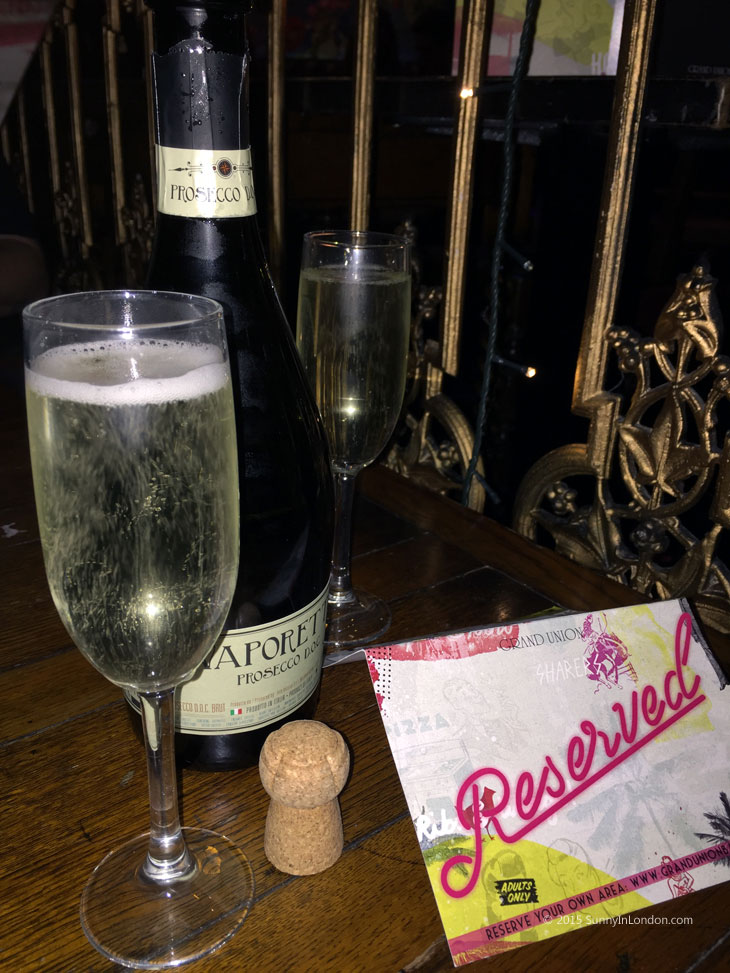 However, we were there for an even better opportunity- Burger and Bubbles.
I have to say this is one of the best deals on drinks that I have seen in Central London. Well, at least for a girl like me who fancies bubbles in her beverage.
Burger and Bubbles is offered limited times and you need to book your table in advance. Basically, you can order any Main course, and with it you receive 90 minutes of Prosecco. You read that right, 90 minutes of drinks.
Mr. Sunny and I strayed a bit from this menu and added some extras. He chose the Large Basket of Wings and side of Onion Rings to go with a Full Rack of BBQ Ribs.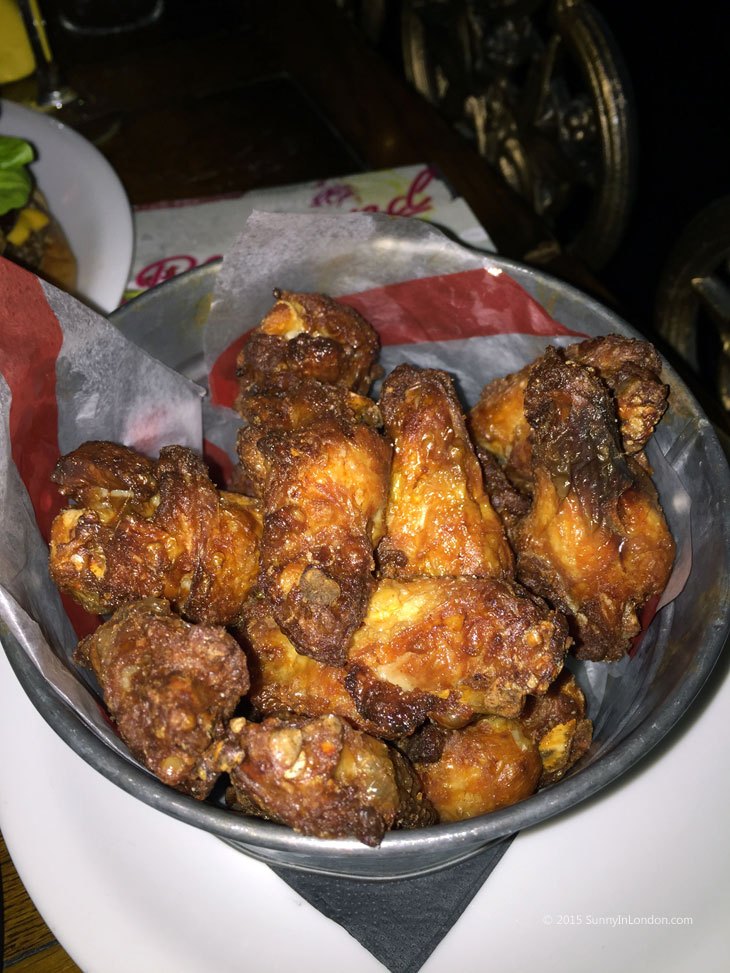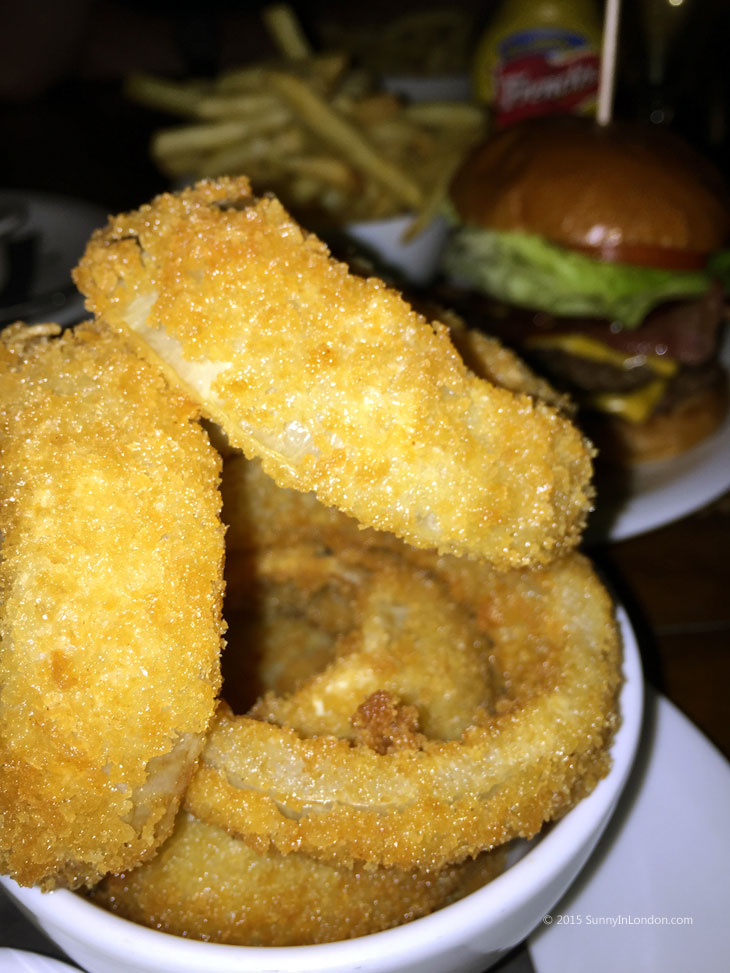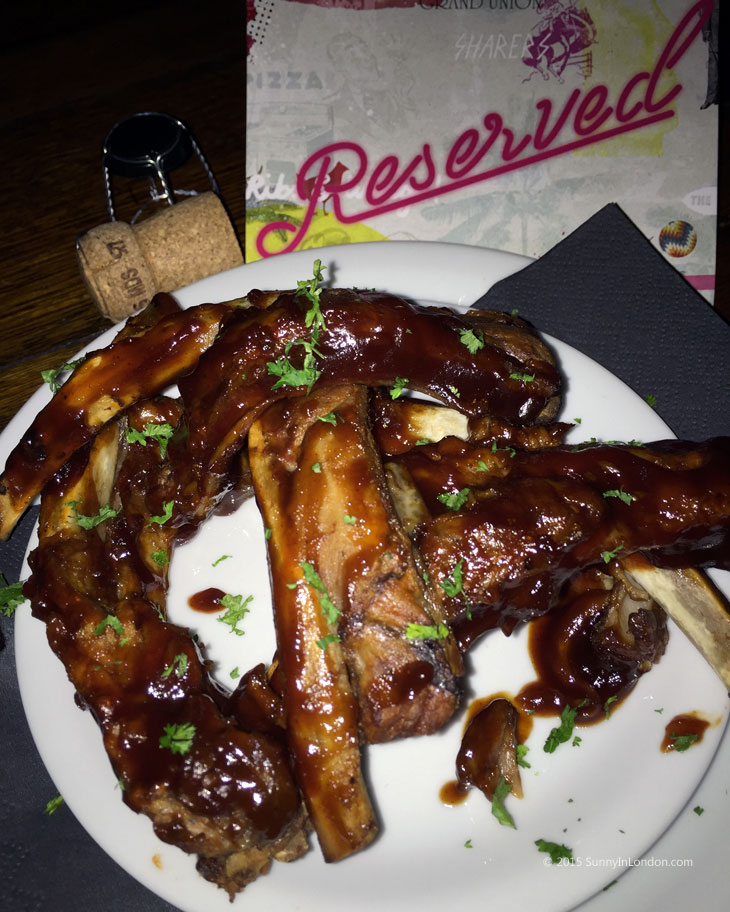 He thought they were all excellent.
I have never eaten a rib in my life, and onion rings aren't really my thing. However, having lived in Buffalo, New York for ten years, I have had my share of real Buffalo wings. For this reason, I am always eager to try one when Mr. Sunny orders them in London.
While I can't say I have ever had a wing in London that equals the size of a wing you get in Buffalo, I will say the wings at Grand Union Bars are pretty damn good. They were crispy on the outside and had great flavor.
Since I spent most of my life living in Florida, I have a strong appreciation for Mexican food because it's so popular in my home state. For this reason, I couldn't pass up the nachos.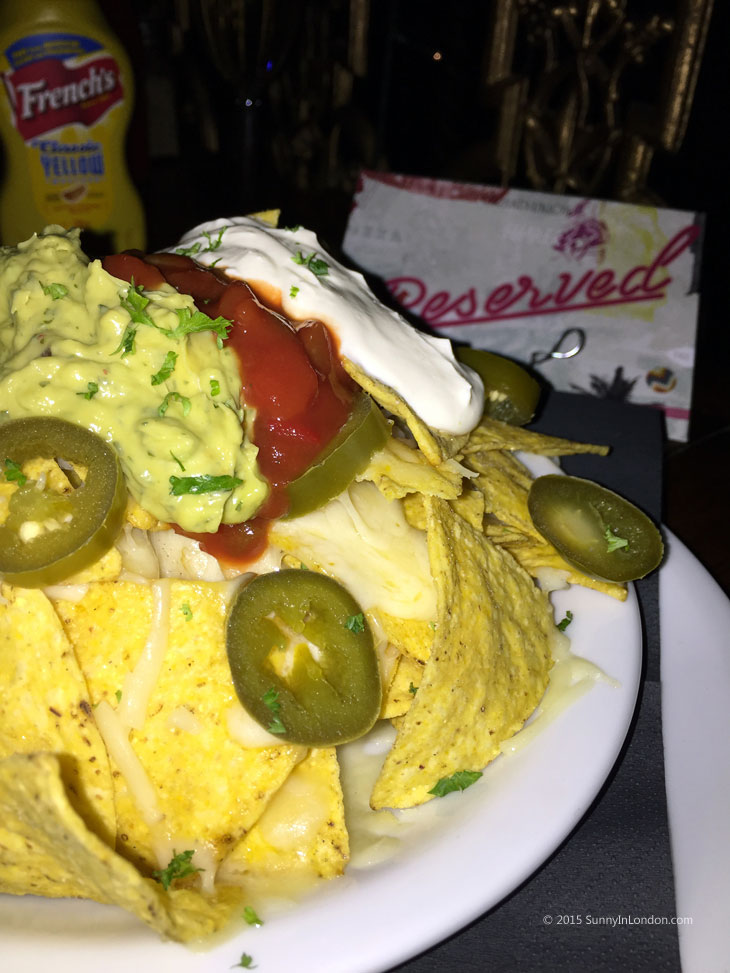 Piled high, this dish that's listed on the Sharer section of the menu is delicious. Sadly, Mr. Sunny didn't see much of it because I devoured most of the food on the plate. Nachos aren't quite the same in London as they are in the US. However, since there wasn't much left  when I finished, we'll call these a winner.
Next, I went for the Grand Union Royale.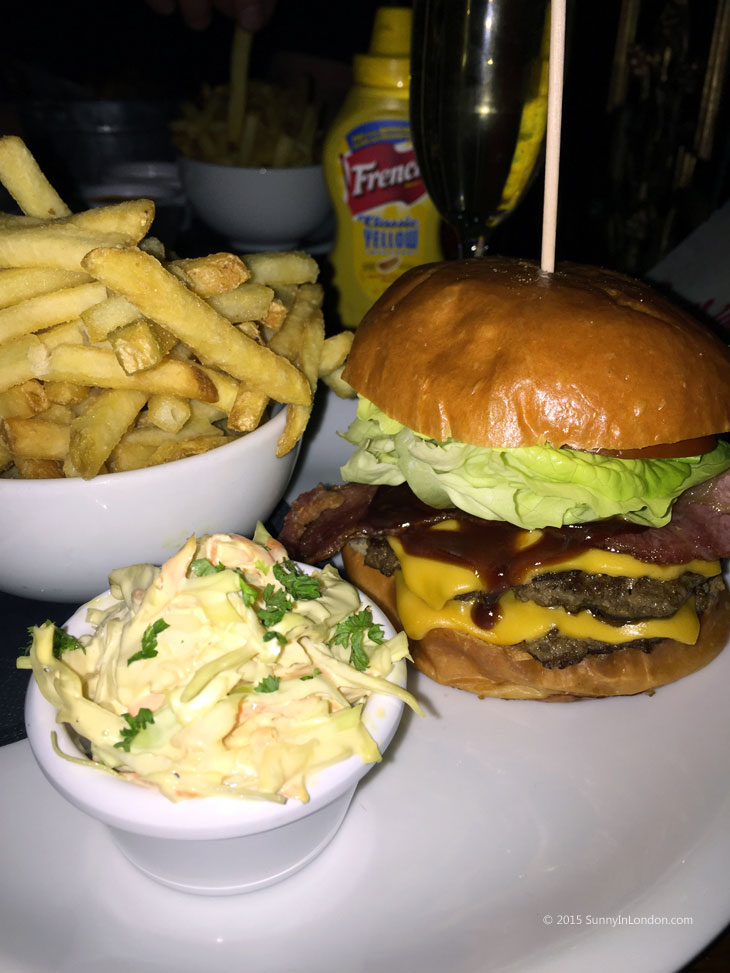 What's all that between the buns? Two hand pressed beef burgers, American cheese, bacon, BBQ sauce, and lettuce. I held off on the onion.
It was messy, and I loved it.
Aside from the food and great deal on drinks, Mr. Sunny and I felt Grand Union Bars has a lot to offer.
When we arrived around 6:00pm on a Friday night, we walked in to a buzzing atmosphere. The Chancery Lane location is not far from the Underground Station. Yet, it's not right on Chancery Lane. You really have to walk down a few small streets to find it. This was appealing to us because we felt it meant that it attracts a crowd of more savvy people.
Later in our Burger and Bubbles experience, we noticed the vibe change from an after work 'happy hour' spot to a club-like lounge as a DJ started spinning. Both Mr. Sunny and I appreciate this, as we were both fans of London's club scene when we first met.
While I haven't been to Grand Union Bars other locations (Brixton, Camberwell, Camden, Farringdon, Kennington, Paddington and Wandsworth), I can speculate they have just as cool of a scene.
We loved the 90 minute Prosecco part of the evening, even though we only had one bottle between us.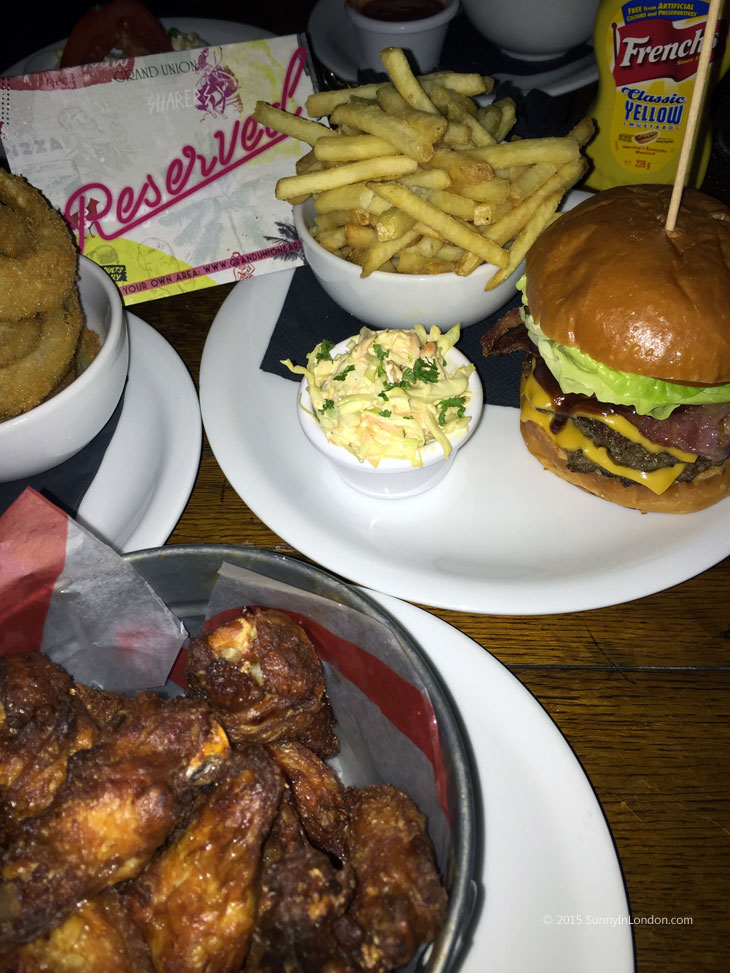 Our server (who is also American like me) stated that she's seen quite a few people take the time allotment too seriously and end up sick. Keep this cautionary advice in mind when you visit.
It's important to note that we enjoyed Burger and Bubbles outside of the times it's offered, and our experience was complimentary. That doesn't reflect my opinion of our evening at Grand Union Bars. I'm guessing if we had ordered and finished two bottles of Prosecco that probably would've had some impact on my thoughts. I honestly would have been cursing the venue the next morning. 😉
If you want to stay informed of the news in London, consider subscribing to the weekly Sunny newsletter.
Have you ever been to Grand Union Bars in London? Do you think you could survive 90 minutes of Prosecco?