In my life's travels I find that most people have no idea what it was like for me to grow up in Daytona Beach, Florida. The lucky ones who did are a special group of people, that's for sure. We like our cars fast, our bikes loud, and our parties wild.
Our town was built on those pillars. It's our way of life.
It's safe to say that kids who grow up in Daytona Beach are thrill seekers and huge promoters of the tourism industry. That's how we roll. Literally. We are Days of Thunder.
And it all starts with our sand. You see, the sand in Daytona is really compact.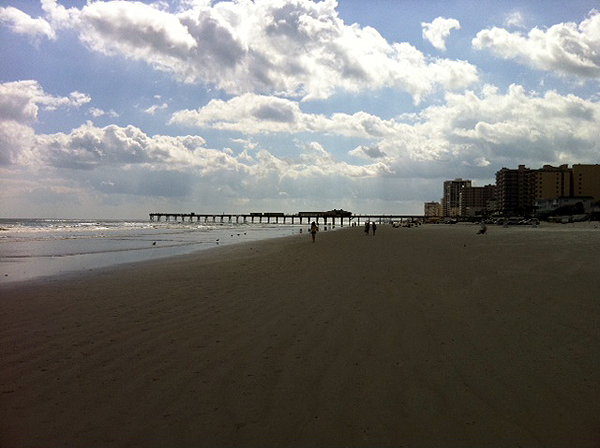 Unlike the terrain of England's beaches, which tend to be rough and rocky.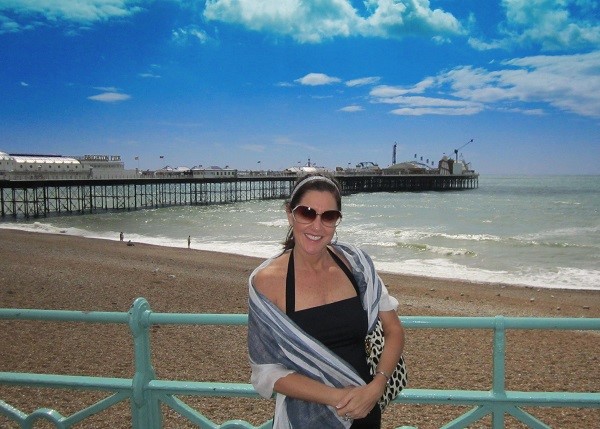 Of all the beaches I've walked, Daytona has the tightest sand. For this reason, back in the day people held car races on the beach. This led to the advent of NASCAR and Daytona Beach being synonymous with fast cars.
Yeah, we drive ON THE beach.
You read that right. See the vehicle here…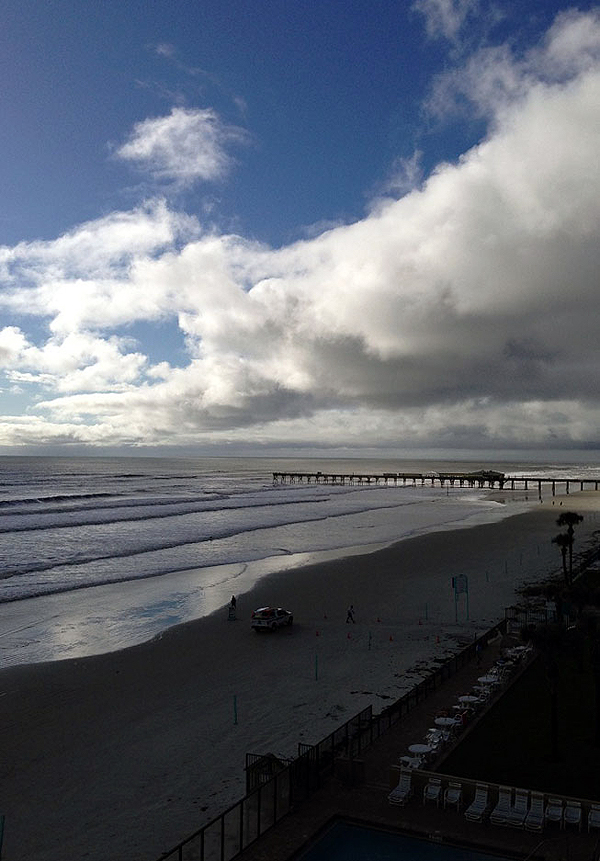 When I was in elementary school, my parents owned a hotel on the beach. Unlike most kids, I didn't have a back yard. I had the Atlantic Ocean.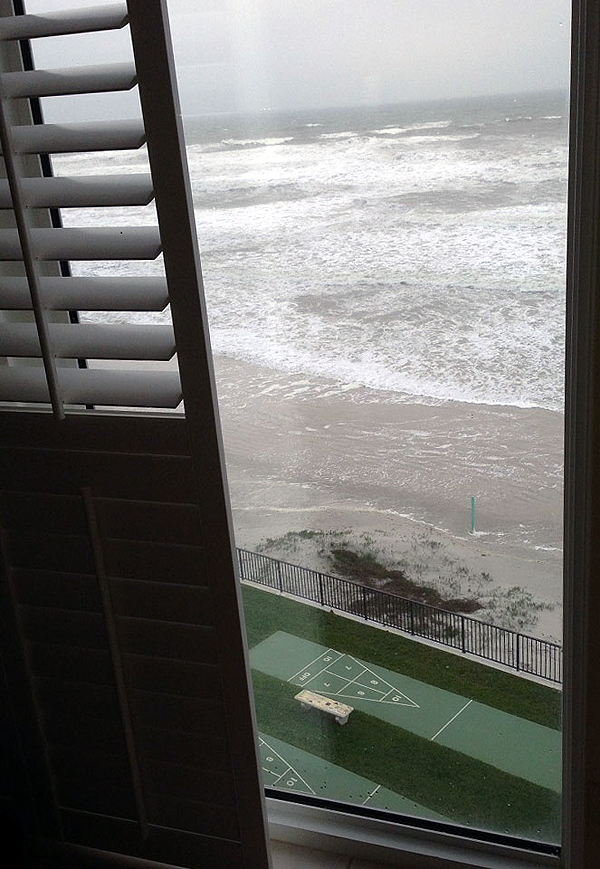 I didn't have a neighborhood full of friends either. I had acquaintances all over the United States and sometimes Canada. They were the children of families that came to visit for a weekend or week. As the daughter of hoteliers, I took on the little responsibility of being the 'Welcome Ambassador' for all the guests' kids. I made friends with them, entertained them at the pool, and generally tried to let them beat me at Shuffle Board games. If you look close enough, you can see me at the steps getting in the pool here…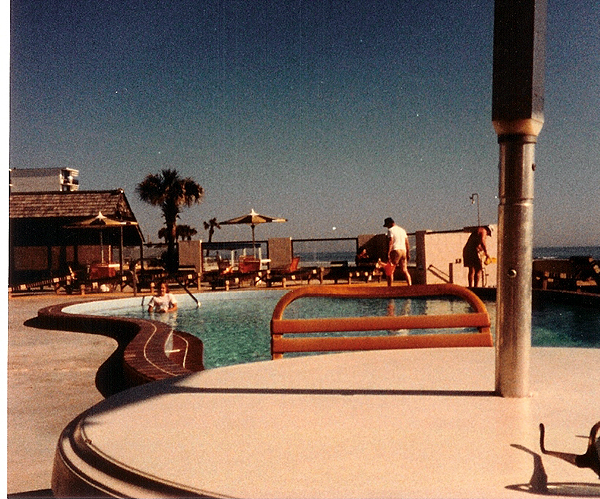 When they left, I sent them letters and postcards to stay in touch and hoped they corresponded with me. I think it's how I developed a gypsy soul, a love for travel and a desire to live in London- the international capital of the world.
My family lived at the hotel during the years that MTV started coming to Daytona Beach to film university students partying for their Spring Break. Since universities alter the weeks they're on break, the actual season in Daytona lasts about two months.
This is one hell of a party streak for a town.
I was nine years old. Yep, by my teenage years I had seen some pretty mental things happen on the beach and A1A.
Also, part of Daytona Beach's character is the annual Bike Week.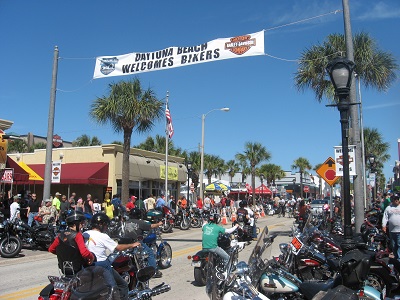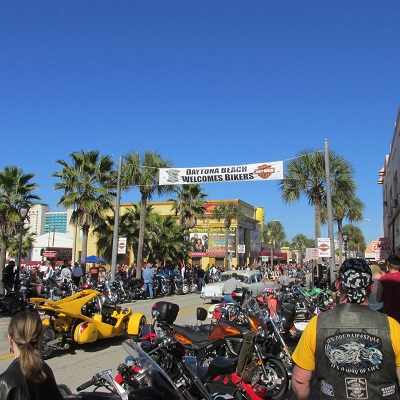 And here's where things get embarrassing, Sunny friends.
I've never sat on a motorcycle. Nope. Can't do it. But guess who has…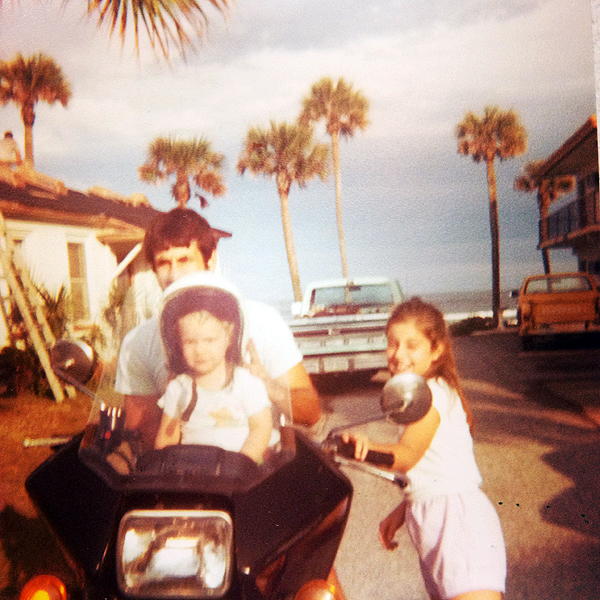 That's my little sister. She's bad arse. She races bikes, jumps out of planes and has a scuba diving license.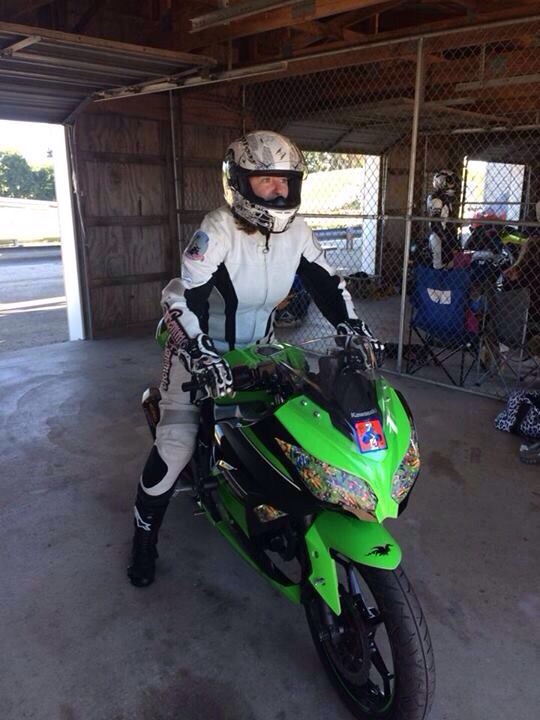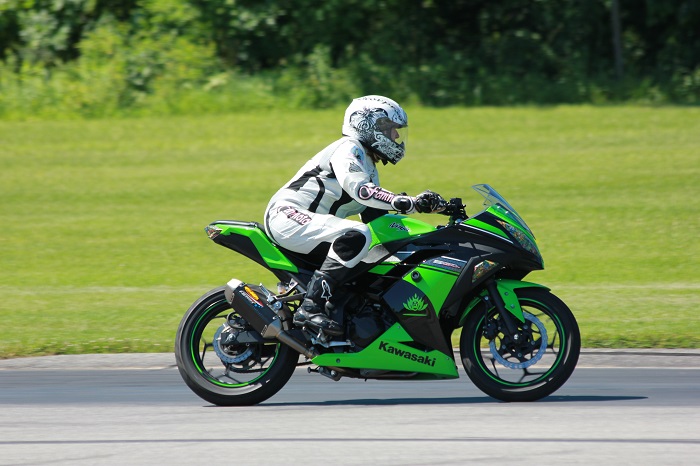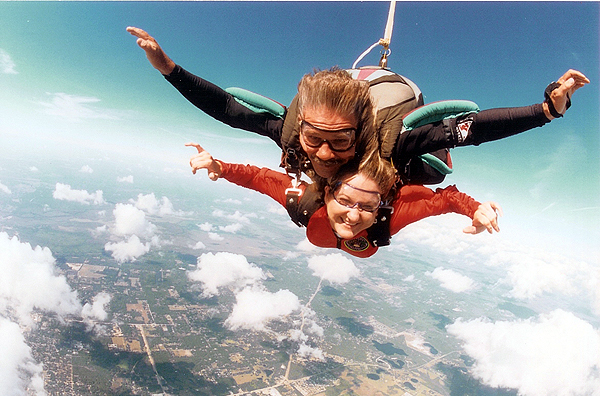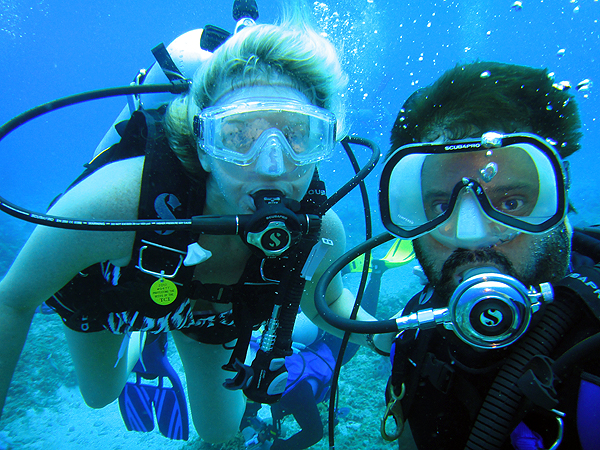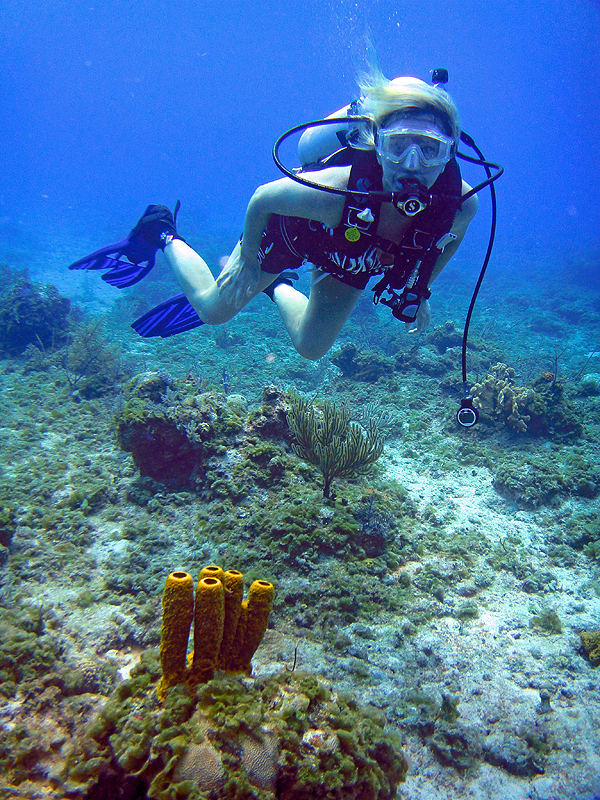 While I was developing my PR and customer service skills in the hospitality and tourism industry, she was becoming a little daredevil. We were both, albeit in different ways, Livin' La Daytona Loca! Our city's personality was certainly injected in to our blood.
This is her a few weeks ago…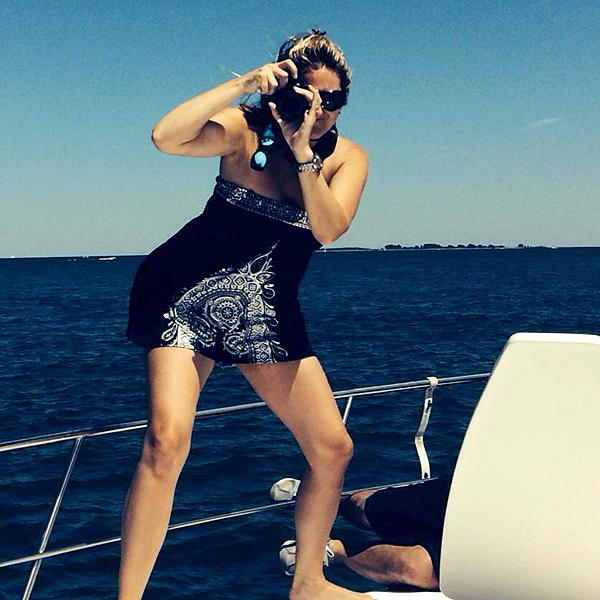 This is me last week after an open roof bus tour in London. It's probably the riskiest 'outdoor adventure' I've been on lately…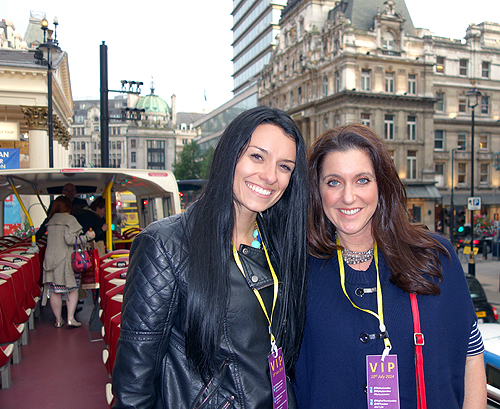 So, I'm writing this post because I think it's about time I represent all that Daytona girls really are- thrill seeking stars with mad travel/tourism skills!
A few weeks ago I was contacted about entering a contest with Low Cost Holidays in which entrants write an entertaining blog post about a favourite beach memory or experience. I have a lifetime of these. The prize is a scuba diving trip in Malta. That's one memory I'd LOVE to have!
Oh yeahhhhh! You see, I've never ventured too far in to the water. This is as close as I got on my last visit…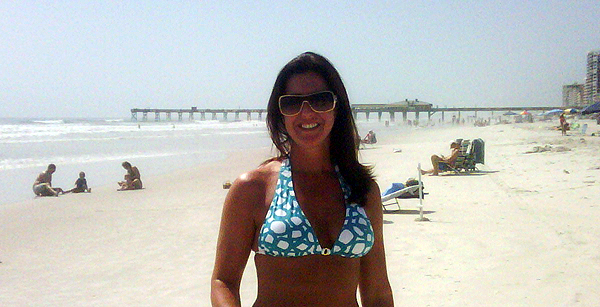 I've always been a chicken. So, for this girl…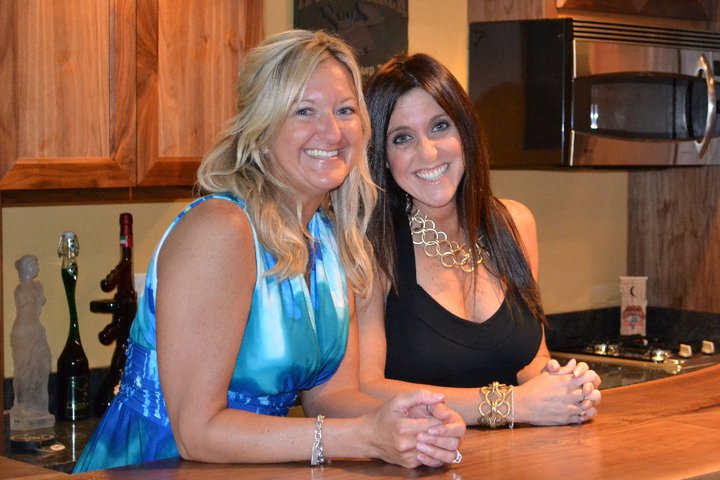 I have to say…. I'm ready to follow in your footsteps now!
And I know my dad, the guy who watched me start this little blog while he was battling cancer last year, would have been thrilled to know his kid was brave and took on a new challenge.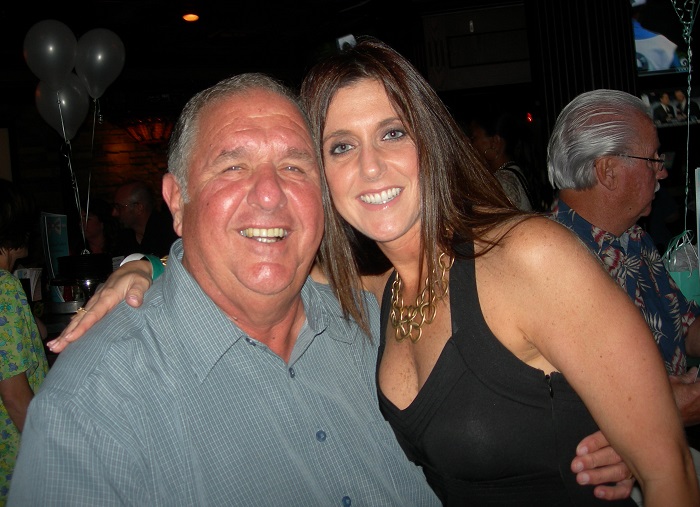 He was Italian and actually never was able to make a trip to Italy. If his kid made it to Malta, which is off the coast of southern Italy, through the 'little blog that could', he'd be damn proud.
Therefore, to entertain you with my beach memories and experiences, I constructed a little list.
Secrets that Kids Who Grow Up in Daytona Beach Know:
Don't talk to tourists about shark attacks. It's bad PR for the beach.
Don't go in the water during rip tide. (However, if accidentally stuck in it, swim parallel to the water and try not to panic.)
Don't drive a mile over 35mph on A1A (the road closest to the beach that runs down the Atlantic coast of Florida). You will most definitely get a speeding ticket, even if you went to junior high school with the cop.
Jellyfish are not cool.
Treasure every intact sand dollar you find. They are truly rare.
The only real bike is a Harley Davidson. We can spot their rumble from miles away.
Run outside to watch every time a space shuttle takes off from Cape Canaveral.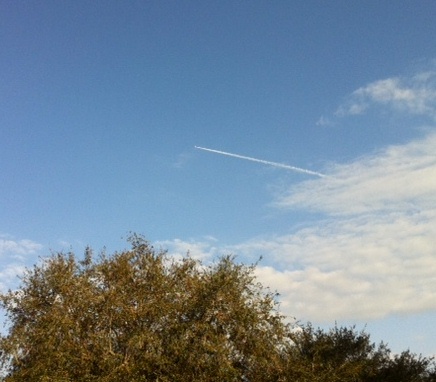 There is no Hilton. However, we still refer to it when giving people directions. We just can't seem to remember that it's changed ownership.
There is a difference between The Boardwalk and The Pier.
Every sunrise deserves a picture. They're all majestic.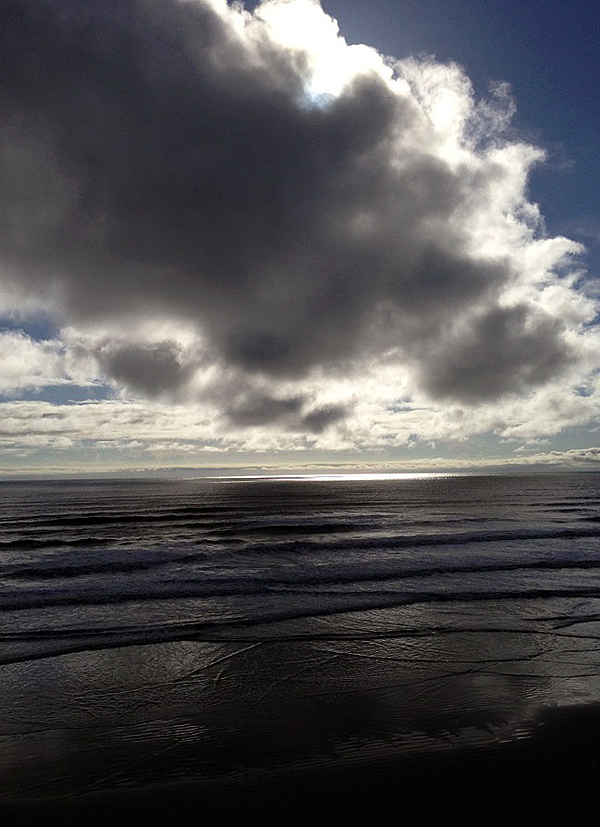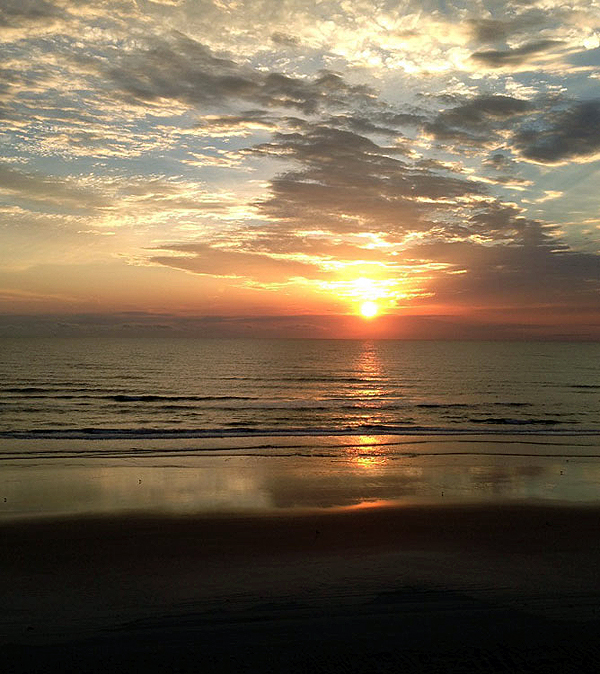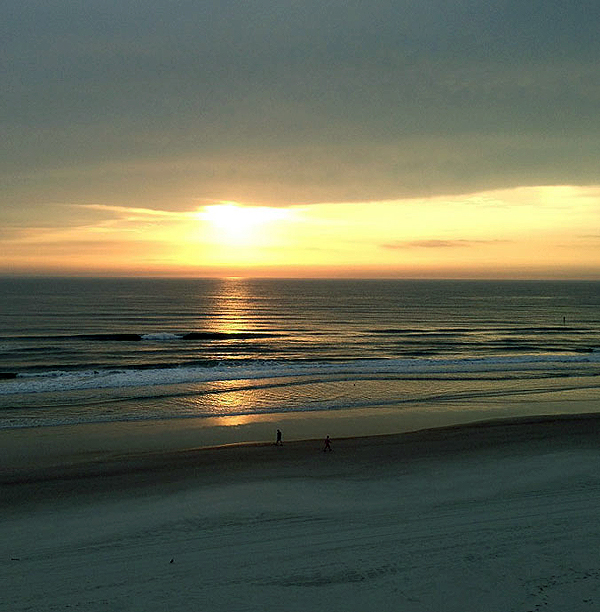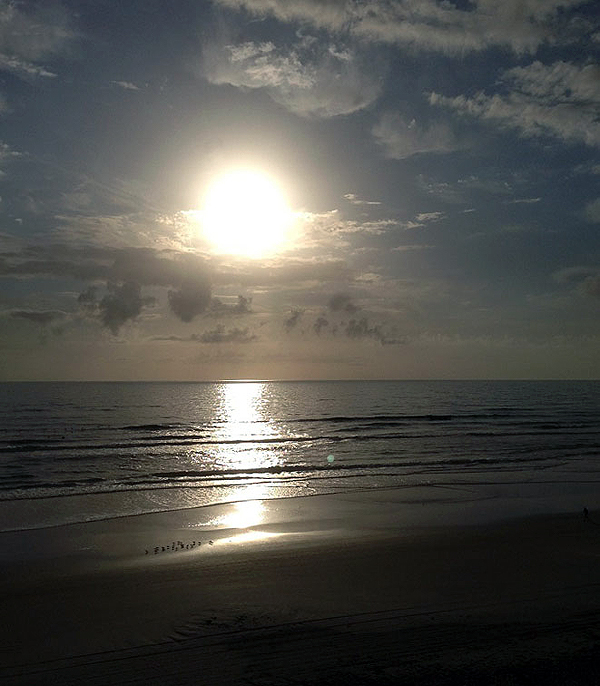 Never forget what it is like to grow up in Daytona Beach.