London has really been on fire this summer. Don't you agree? The sun has been so intense here. We're all searching for ways to beat the heat. Feels like Flor-i-da, y'all!
If you've been keeping up with me, you saw I started the weekend by making some healthy smoothies. By Sunday, my chill out tactics became more adult, and British.
How?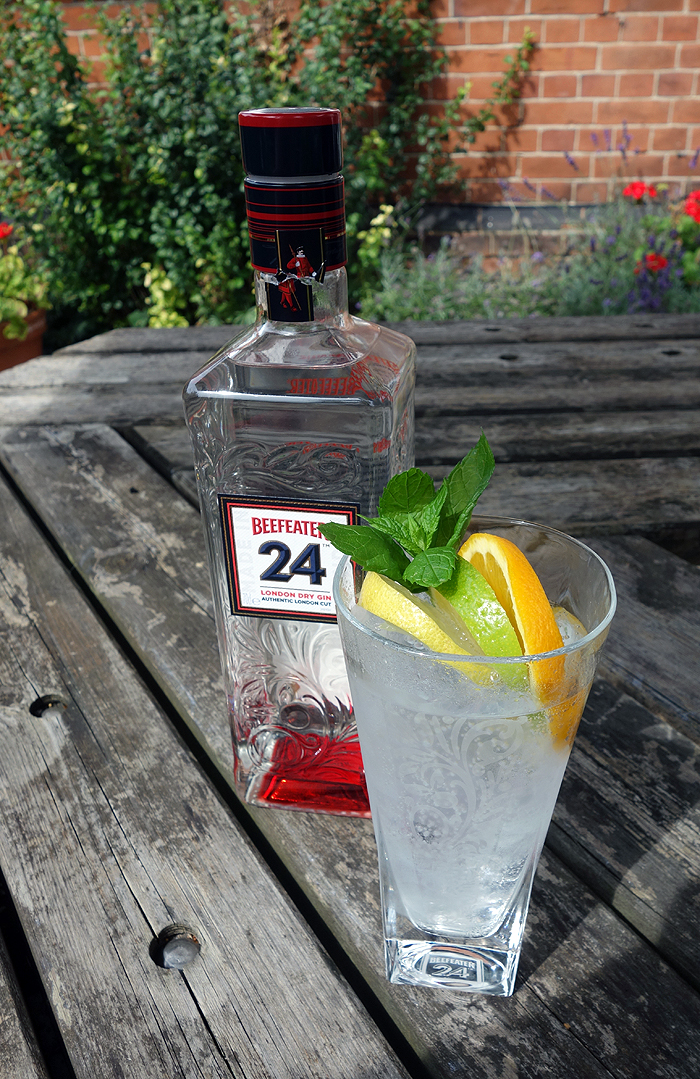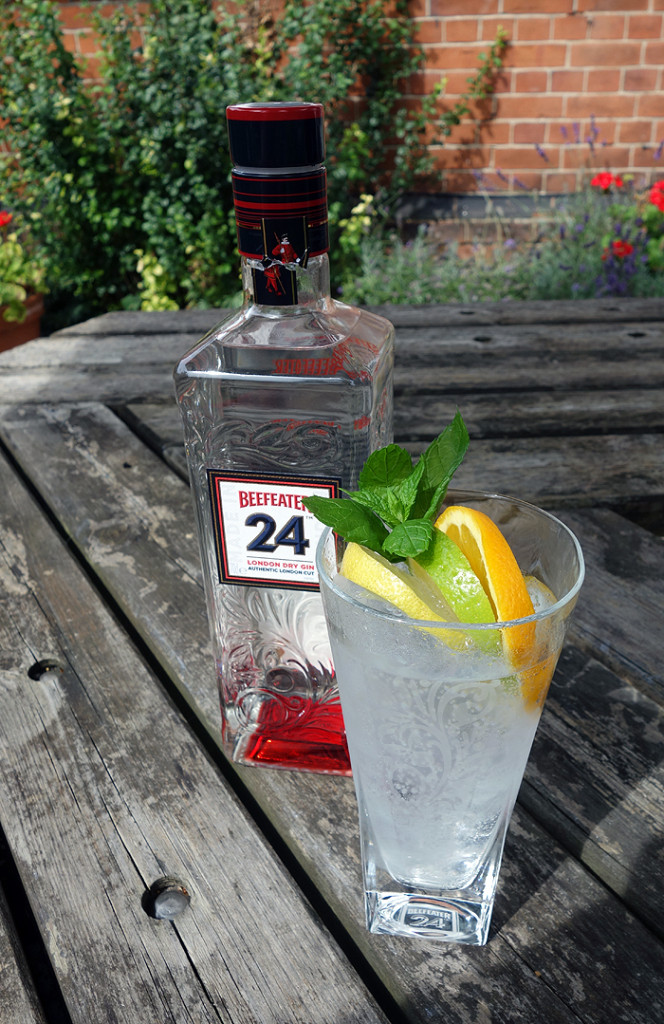 I drank my first 'G&T.' Yep, never had one. Further, I didn't know they were a classic British drink.
You see, when you grow up in Daytona Beach, Florida, if your juice isn't orange, it's either in the form of a piña colada, a daiquiri or a margherita. If you're in Miami, you're all about a mojito, muchacha.
Frequently, I talk about red wine and champagne on Sunny in London. The taste for vino developed from my Italian heritage, and, well.. who doesn't enjoy a bit of bubbly?
So, when Mr. Sunny said we were having a 'Beef Eatin' Sunday' I planned on taking my first sips of some damn good gin and juice!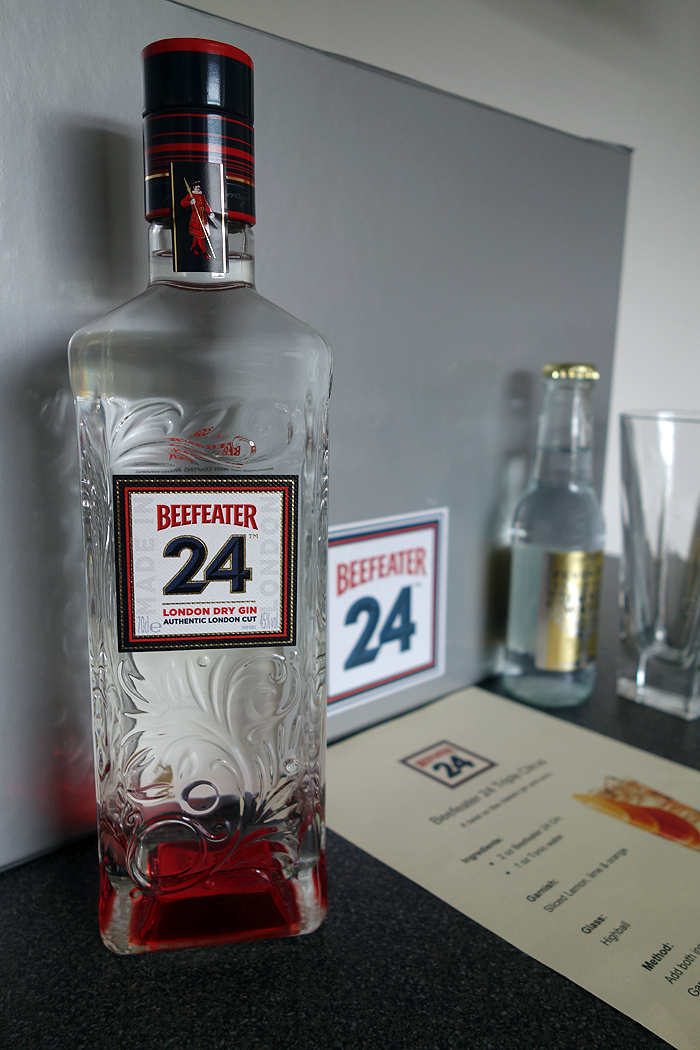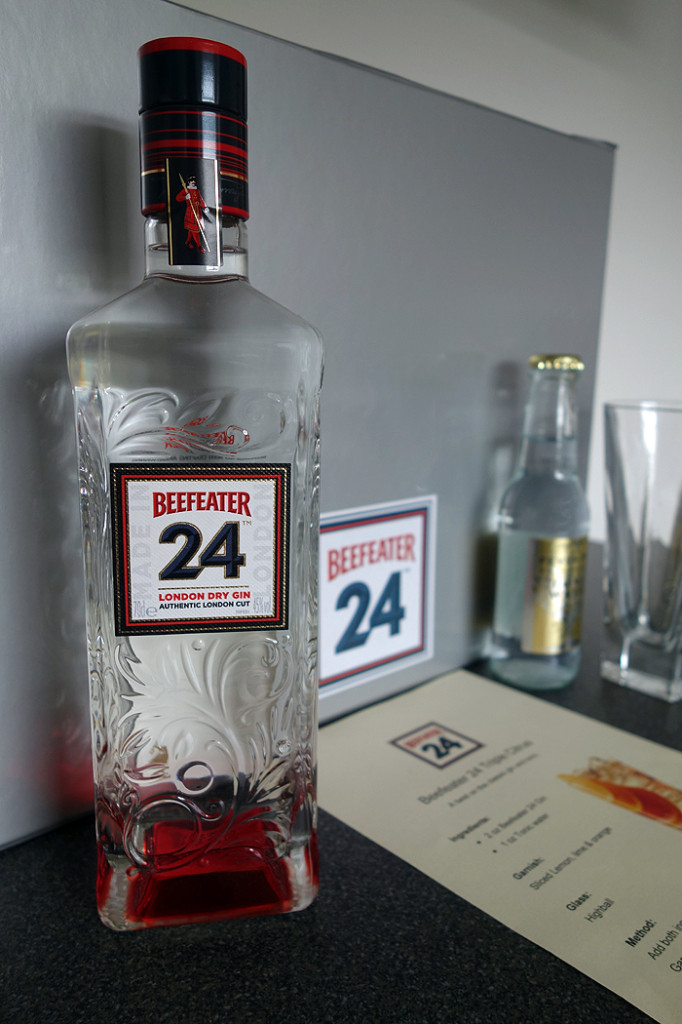 It turns out he really meant beef and had a big barbecue feast planned for the in-laws and me. Ooops!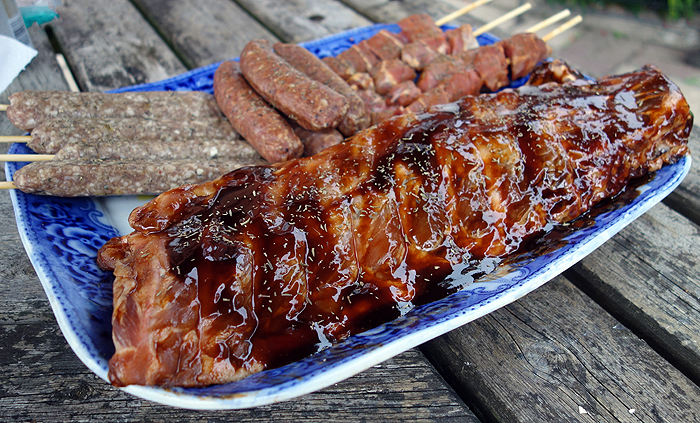 I tried to explain to Mr. Sunny that raw meat doesn't show well. I didn't want to include that picture above. But, he insisted that any real man would feel that tray was a work of art.
Anyhow, I brought my big bad box of London Beefeater supplies to the barbecue too.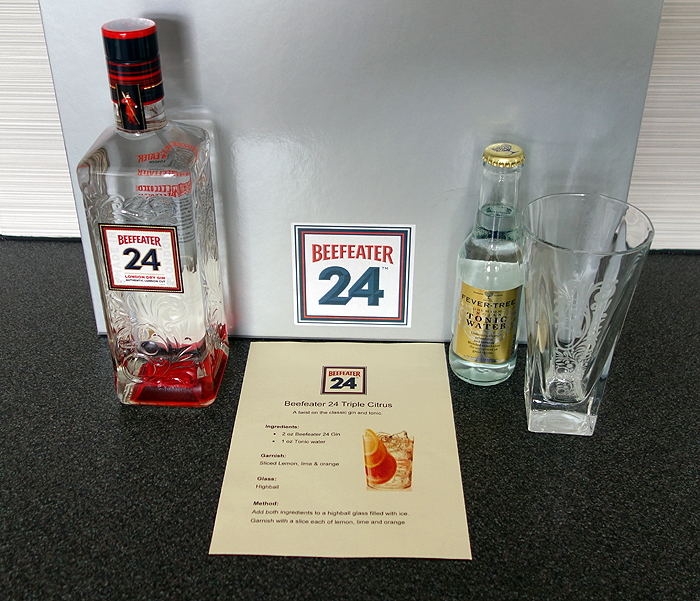 Mr. Sunny managed his meat over the grill.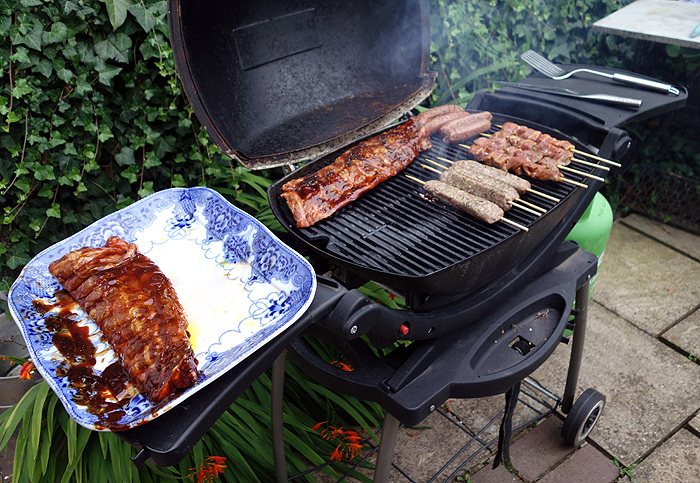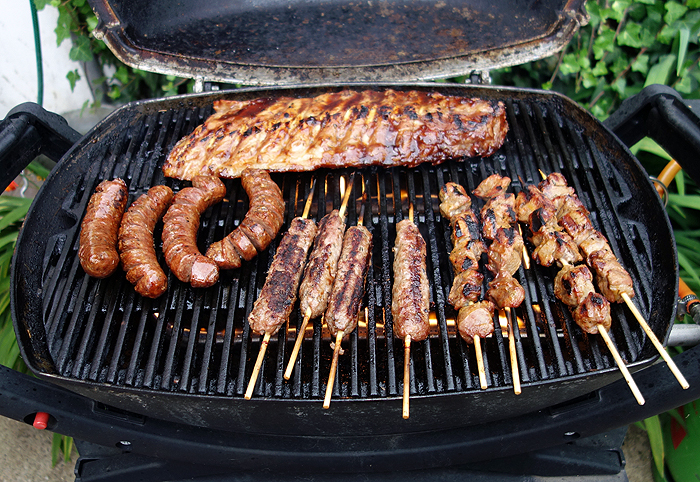 Harry waited by his side for any chance he had at joining the Beefeater party.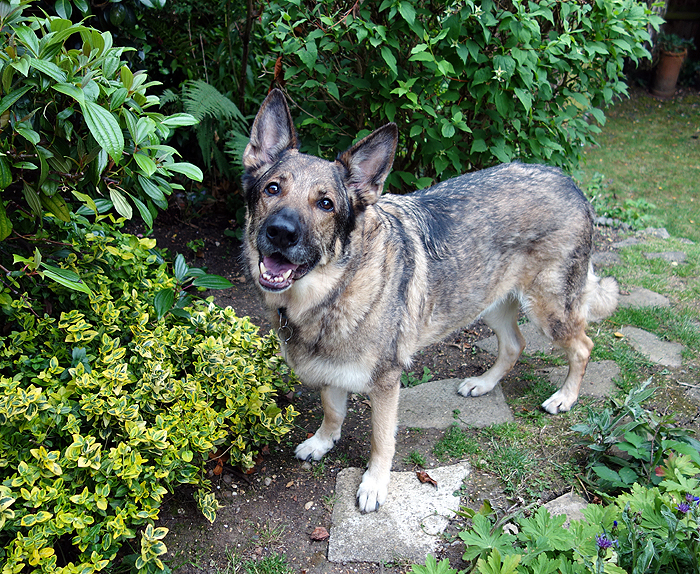 Meanwhile, my sunny-mummy-in-law taught me how to make this classic British cocktail.
How to make a London Beefeater 24 Triple Citrus Gin and Tonic:
– Fill a beautiful glass with chunks of ice.
– Pour in 2 ounces of gorgeous gin.
– Top off the glass with quality tonic water (about 1 ounce).
– Add a slice of lemon, lime and orange.
– Garnish with a fresh spring of mint.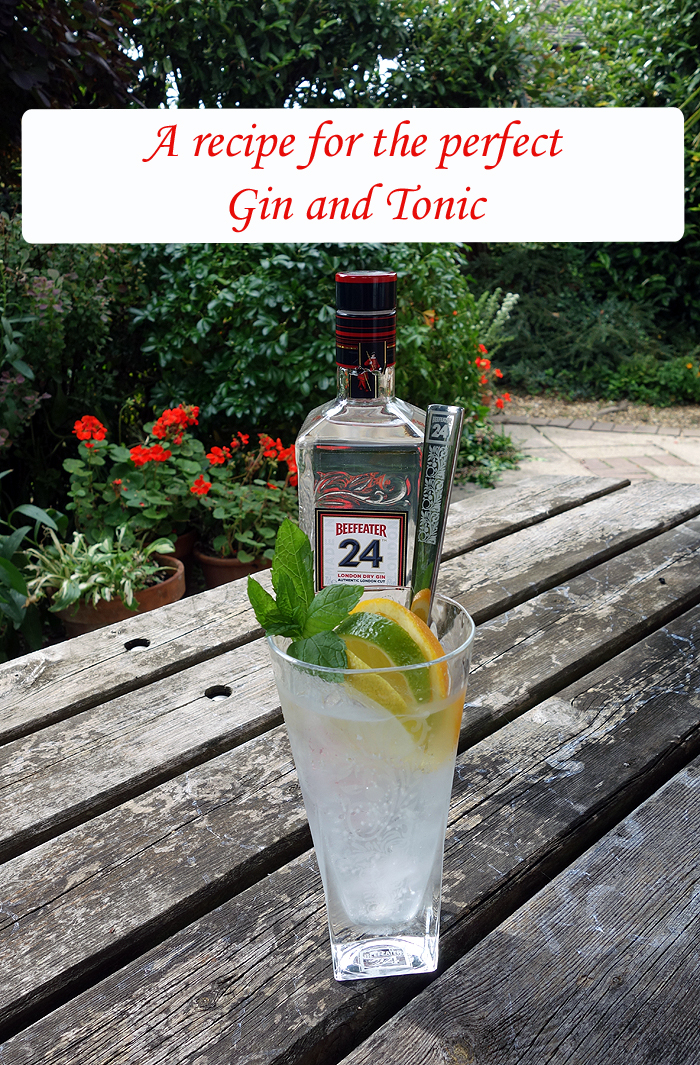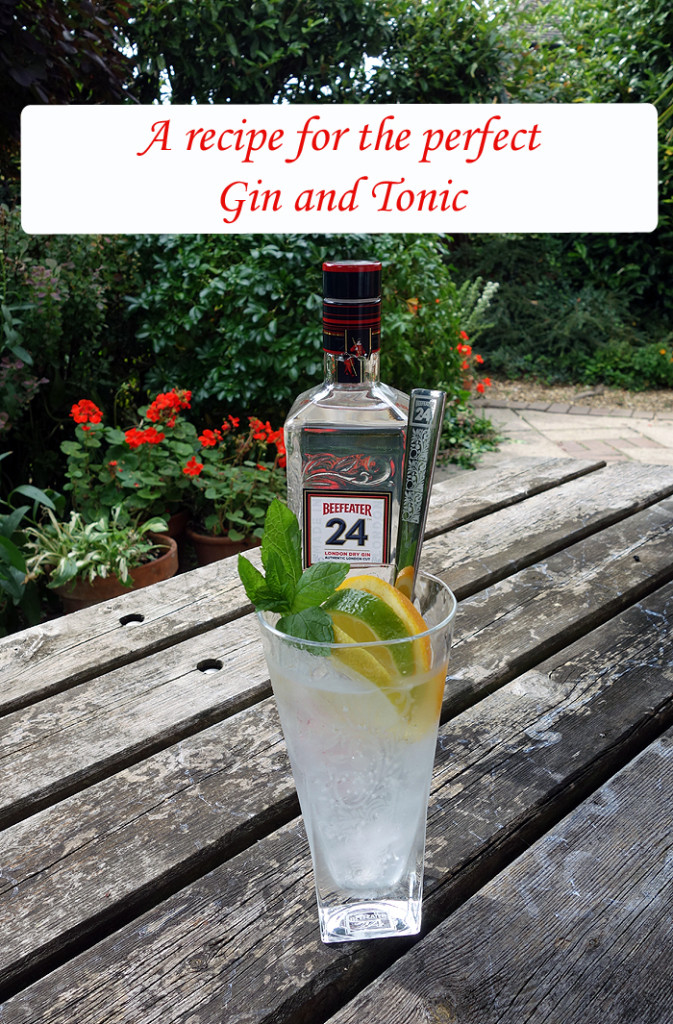 When I took my first sip, it was one of those 'You had me at helloooo moments.'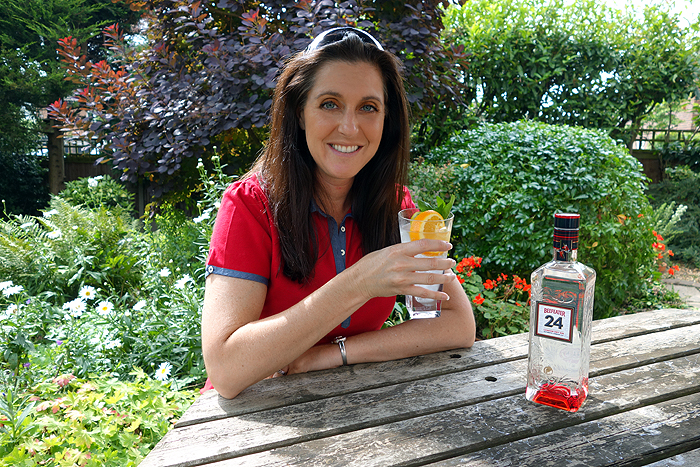 What a refreshing cocktail!
As I waited for Mr. Sunny's beef to be ready, I sipped my G&T and was educated on a bit more British history.
My in-laws explained the drink was introduced as a method to prevent malaria in the early 19th century. It was found that quinine could prevent and treat the disease. But the taste of it was so bitter and disgusting that the army started mixing water, sugar, lemon and gin with it so it was easier to drink.
I must say… 'Tis brilliant. Isn't it, Sunny mates?
By the time I finished my history lesson, the flaming food was ready.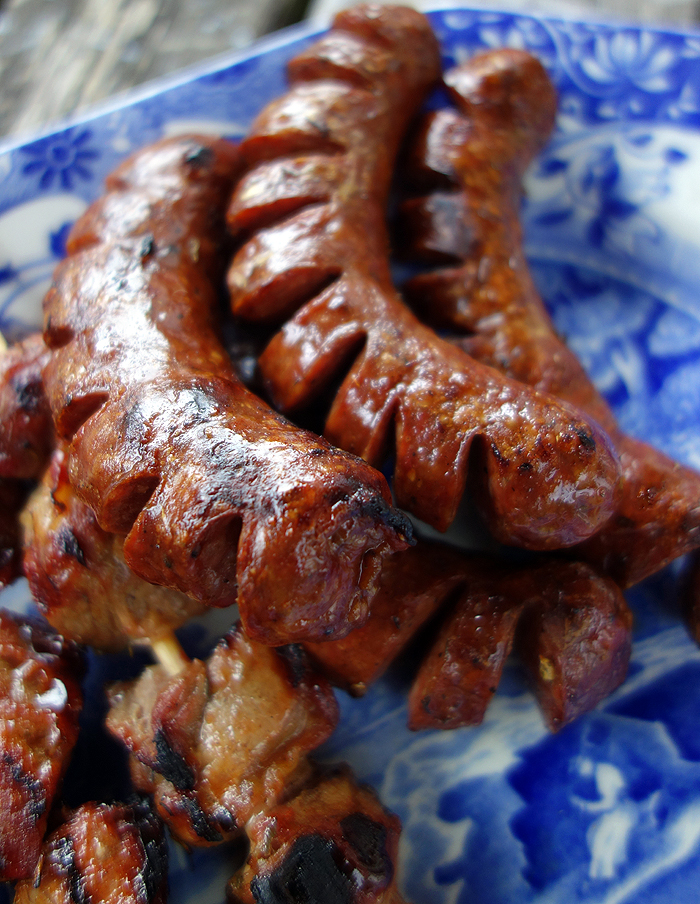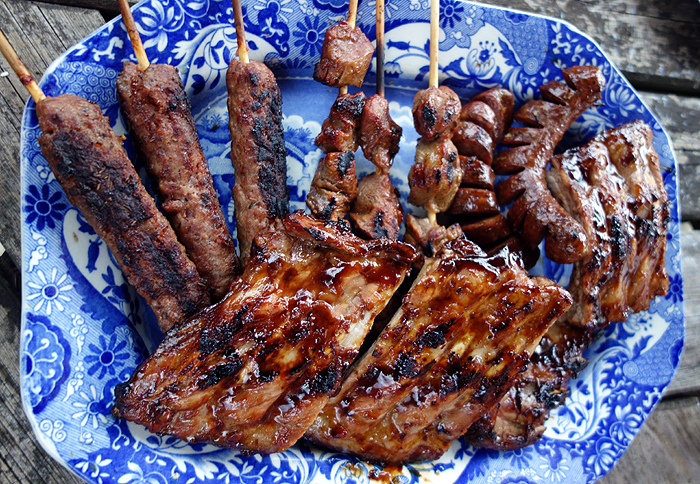 I poured myself another delicious Beefeater G&T and channeled my inner cave woman.
We devoured Mr. Sunny's selection of baby back ribs, lamb shish kabab, lamb kofta, and Greek sausage.
Also, his mum made potato salad.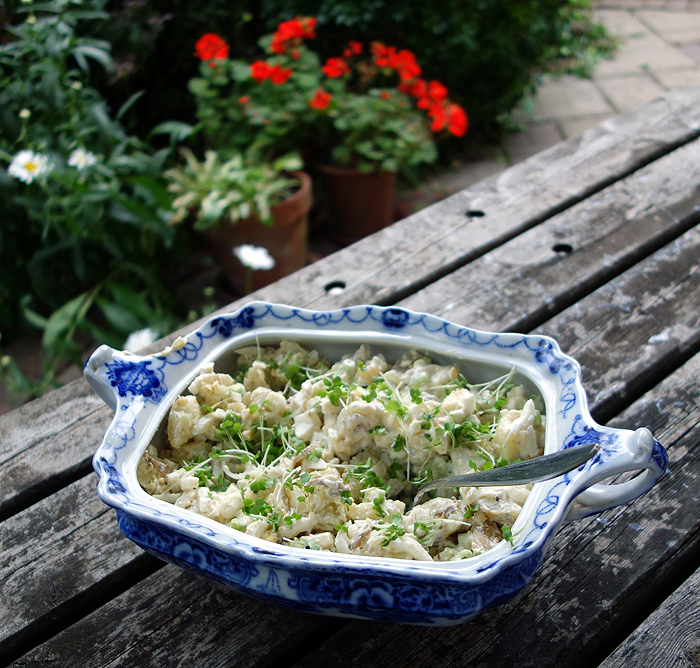 And she made one of my favourite foods…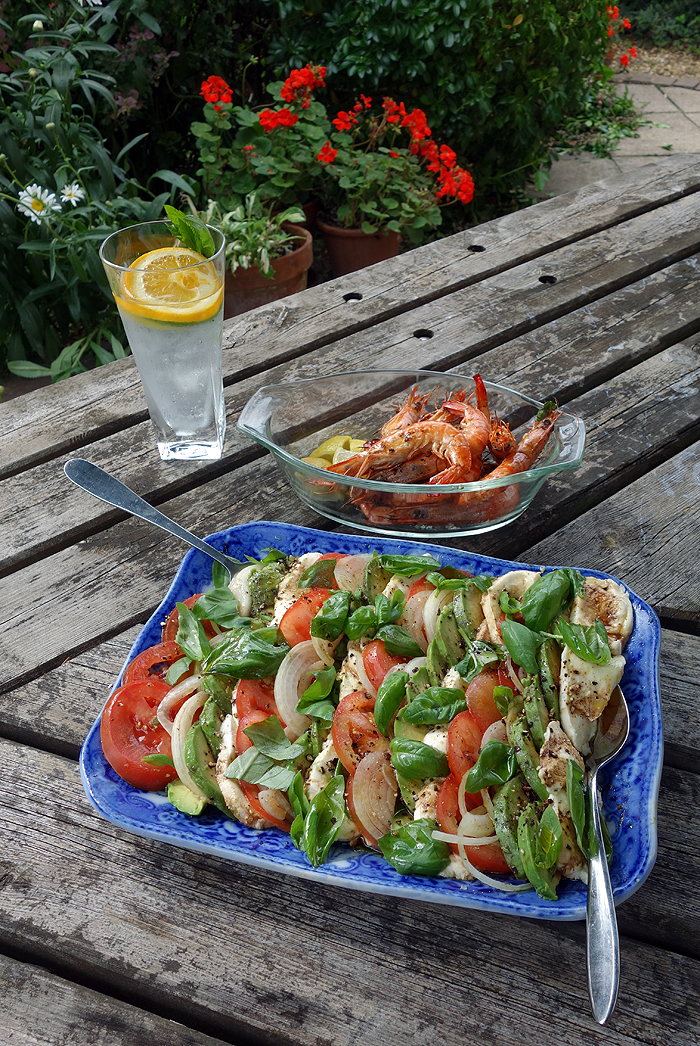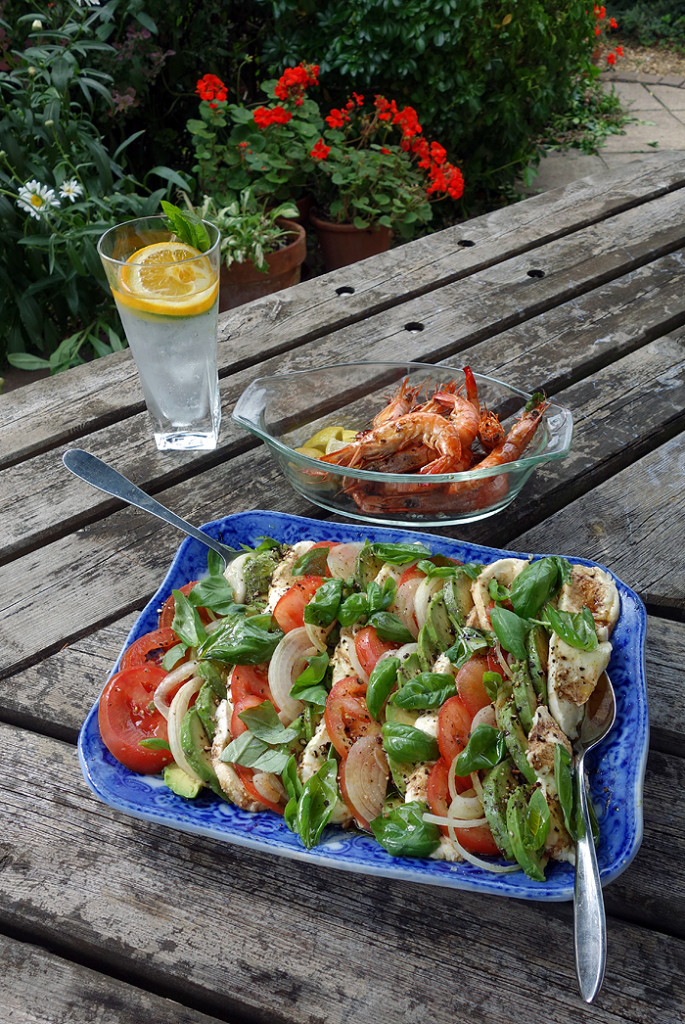 You guessed it, Caprese Salad! (and, yeah this Florida girl loves her shrimp too! Ok, ok, prawns. Whatevah!)
So, Sunny friends, that's the story on how I became a different kind of Beefeater. Or, should I say,
That's Amore!
* Sunny friends, this was my 100th post on the blog. Thank you for all your support since I launched Sunny in London! Have a Beefeater gin and tonic somewhere nice, on me. HA!