Gunwharf Quays- Where to go Outlet Shopping in the UK
If you're looking for great deals via outlet shopping, Gunwharf Quays in Portsmouth, England is where you need to be! Stores offer up to 60% off savings year round, and I have an additional opportunity for you to save as well.
When I lived in Florida and New York, I wasn't much of an outlet shopping kind of girl. However, given the ginormous cost of living in London, I'm always up for a bargain now  So, when I was invited to spend a day outlet shopping in the UK at Gunwharf Quays, I said, 'of course!'
So what shopping deals can I share with you for my first #FaLaLaFriday post? Let's get to it, Sunny friends!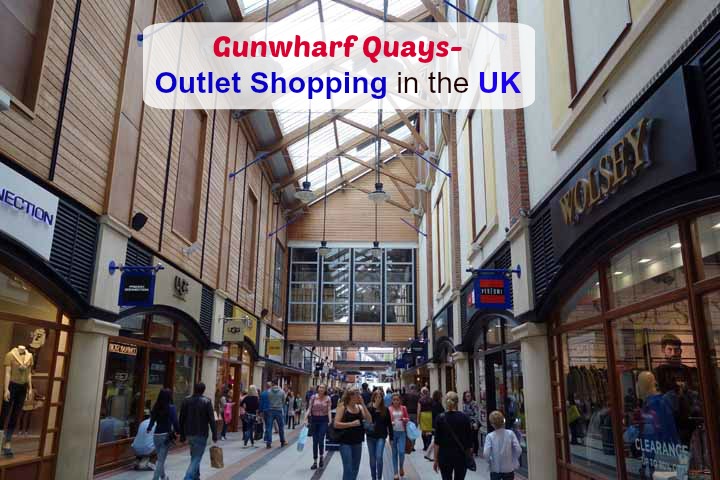 I met my shopping guide Belen at Waterloo Station on a Saturday morning. We travelled on the railway for about 90 minutes to Portsmouth.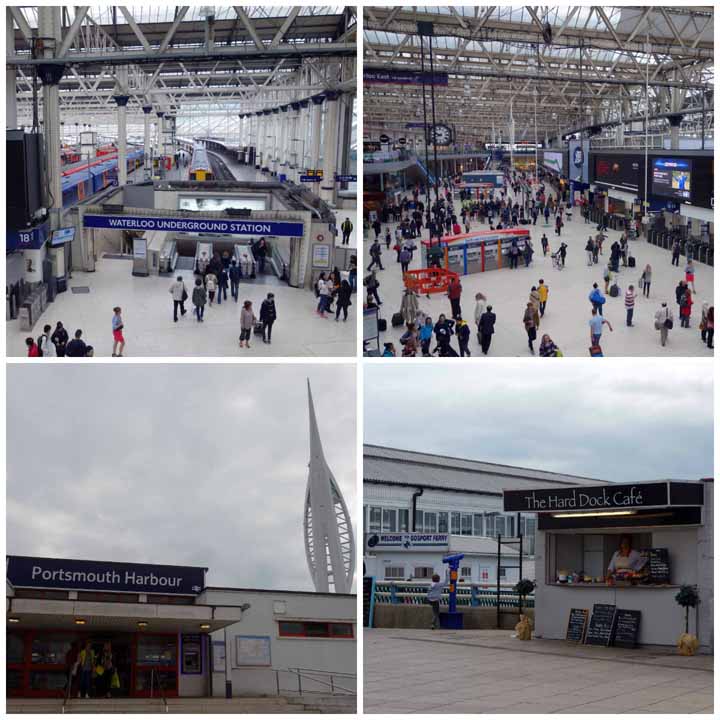 Gunwharf Quays Premium Retail Outlet is about a seven minute walk from Portsmouth Harbour station. It's easy to find. Just look for the Spinnaker Tower.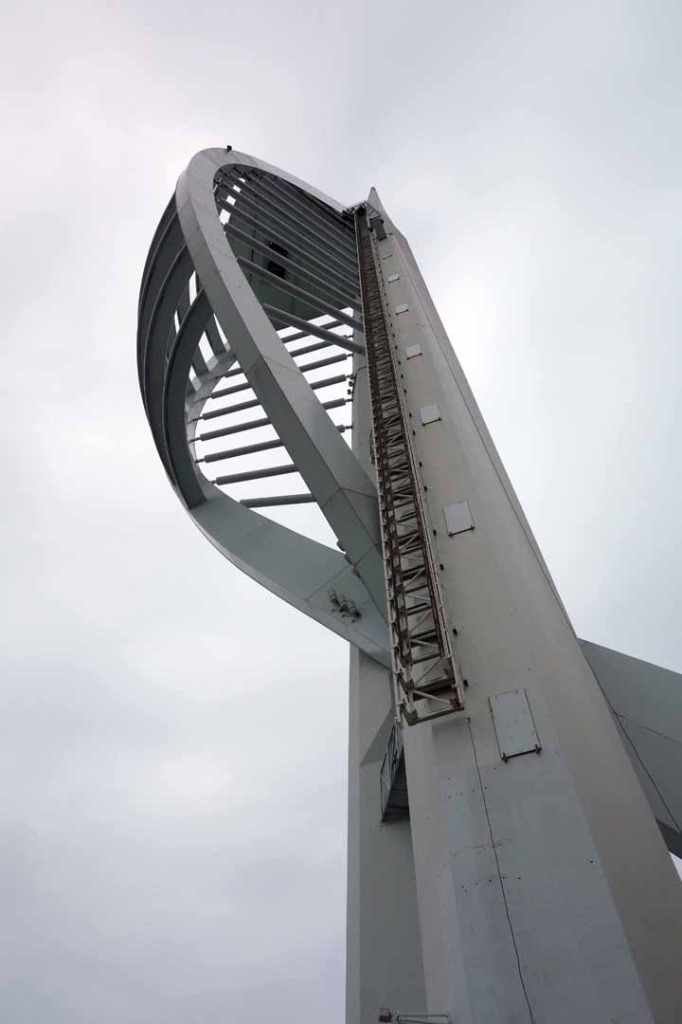 Although I did research before arriving, I was overwhelmed by the amount of shops and eateries. I suggest having a plan when you go, if you aren't a born to shop kind of person.
Belen tried to give me a quick overview. But any American girl with as many Black Friday badges as me doesn't need a tour. I can sniff out my fav stores a mile away. UK friends, Black Friday is the day after Thanksgiving, the biggest American shopping day of the year.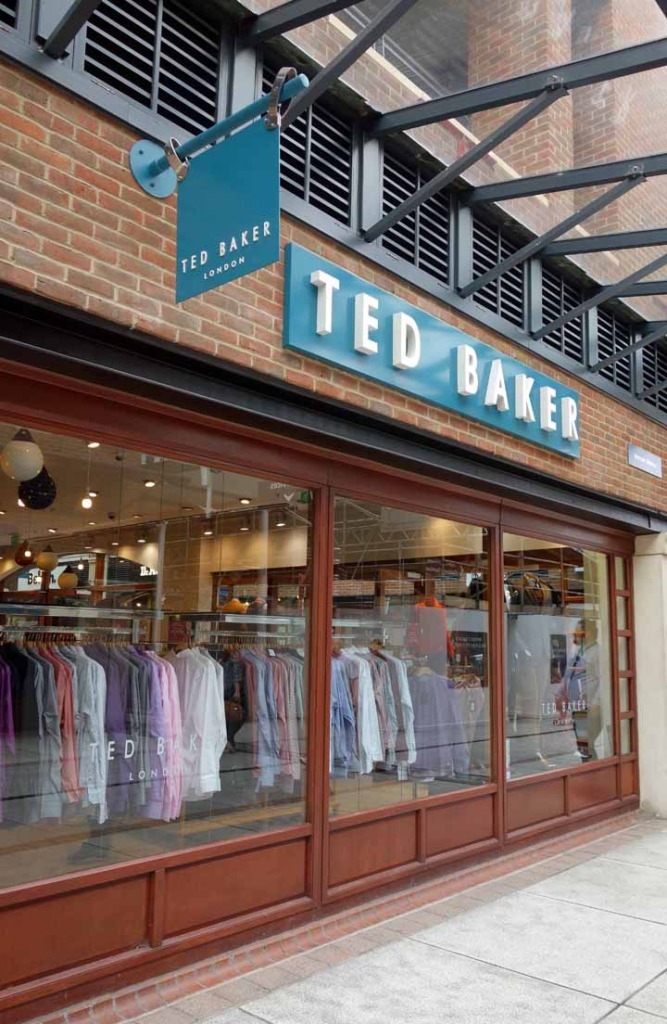 I was very impressed with all the dresses and handbags that were discounted at Ted Baker. As it was my first stop, I held back. Pacing is key on days like this. But, if this £27 case would've fit my iPad Air, it would've been mine.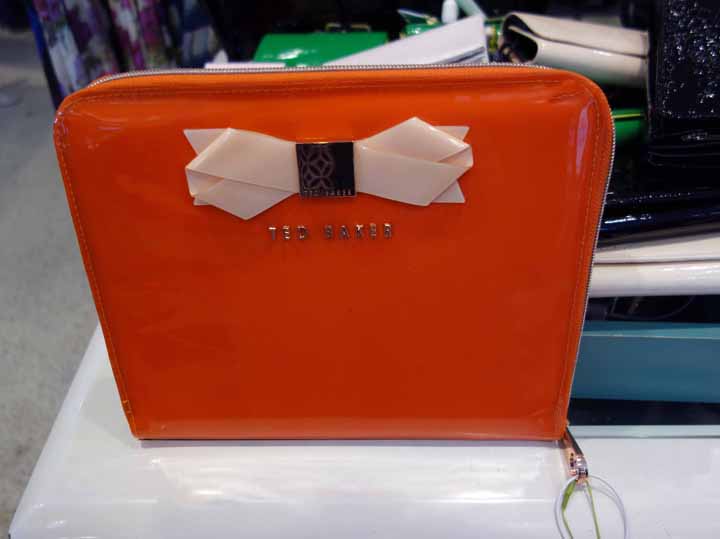 Ted Baker online advertises free standard delivery. Here's a few cases you might like if you can't wait to get to Gunwharf Quays: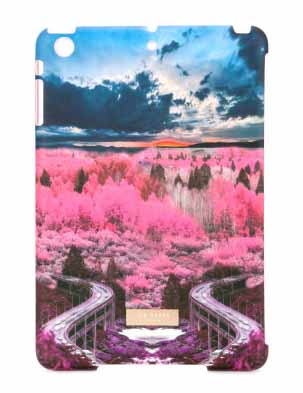 Road to Nowhere iPad mini case for £35.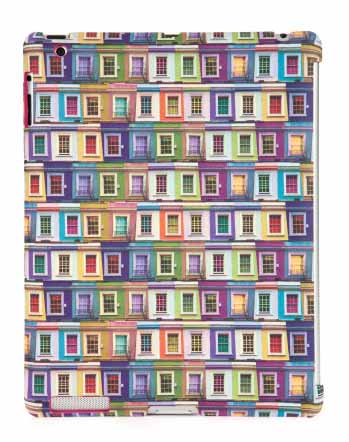 HONORIA Rainbow iPad case on sale for £27.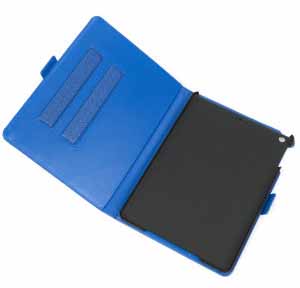 WOVEN iPad case for £49.
Next, I bolted to Molton Brown.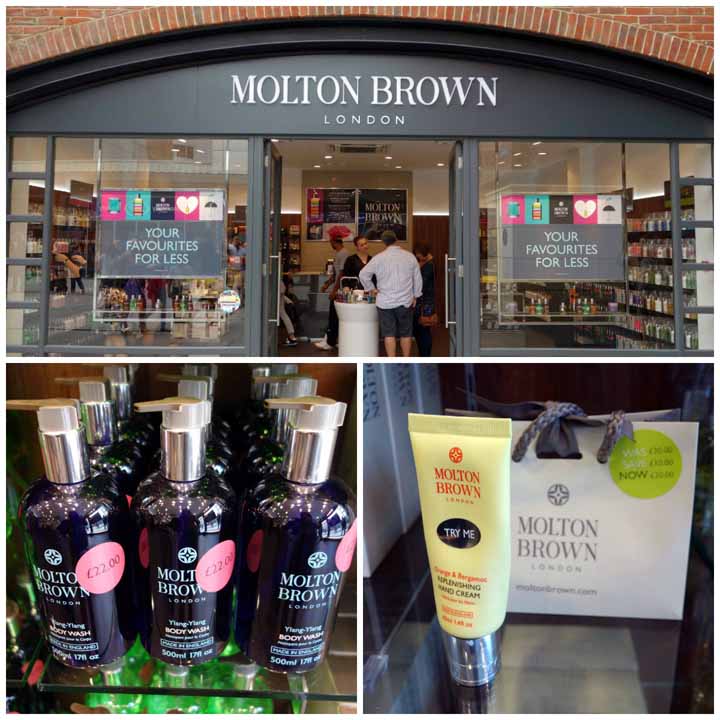 Die-hard Sunny readers know that I have always fancied Neal's Yard Remedies. Not only are their products exquisite (Wild Rose Beauty Balm!), but they originated in my favourite London area, Covent Garden.
Although I knew Molton Brown's quality, it wasn't until I received their Orange and Bergamot Replenishing Hand Cream at the Regent Tweet event that I truly understood it.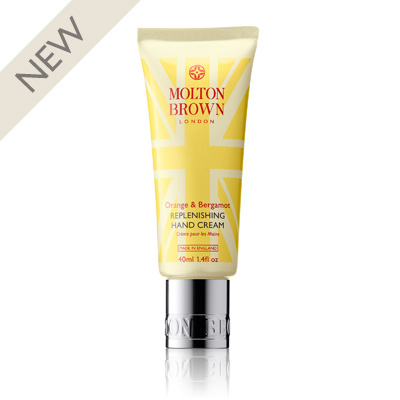 I was overwhelmed with nostalgia the first time I opened it. With notes of bergamot, mandarin and Sevillian orange, I felt as if I had transcended to a beach side pool deck in Florida. Try it. You'll see I'm 100% right. And, it's only £10!
I played for a while in all the other delicious scents like Ylang Ylang. Molton Brown makes it so easy to test products with their sinks in the center of the store.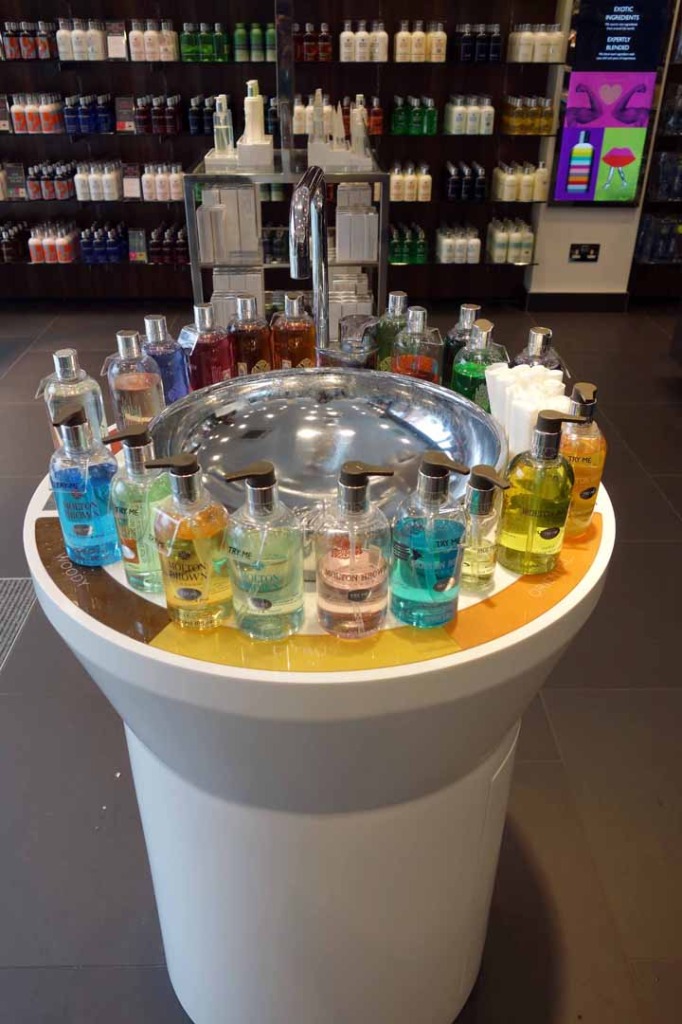 I had so much fun I almost forgot about Mr Sunny's request!
You see at Regent Tweet, I also got a small bottle of the Black Peppercorn Body Wash. It's used primarily by men. 'Heated sands. A spice-spiked breeze. Skin warmed by the sun' is what Molton Brown says about this scent. My 'I married a beach bunny' husband seriously could not get enough of it.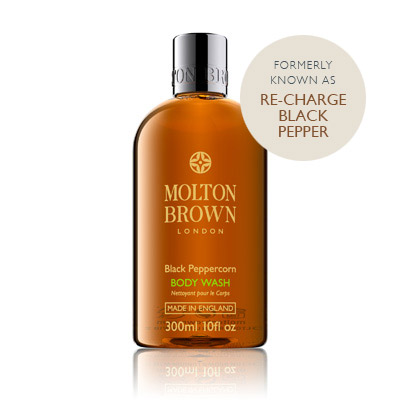 I planned to get him a discounted bottle at Gunwharf Quays. However, I learned I wasn't fast enough. They sell out of it quickly because it's so popular. I'll grab it online for him for £18. It'll definitely be in Mr Sunny's Christmas stocking! Maybe I'll even get him two bottles 😉
Since I was a bit beach focused that day in preparation for my trip home to Florida, I fell in love with a few pairs of summery shoes at L.K. Bennett.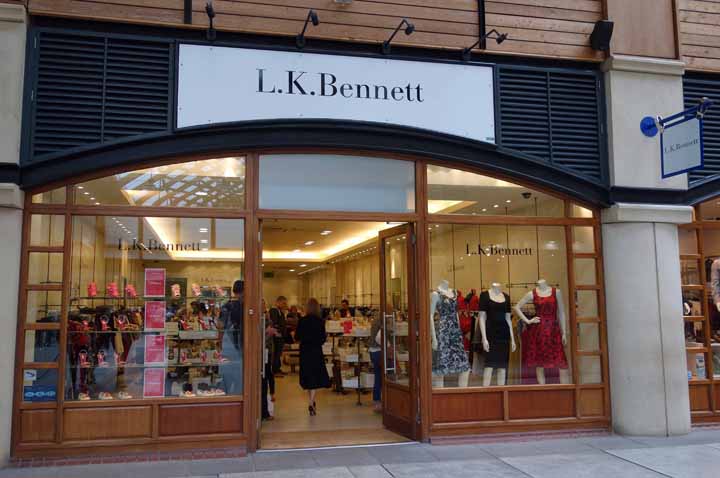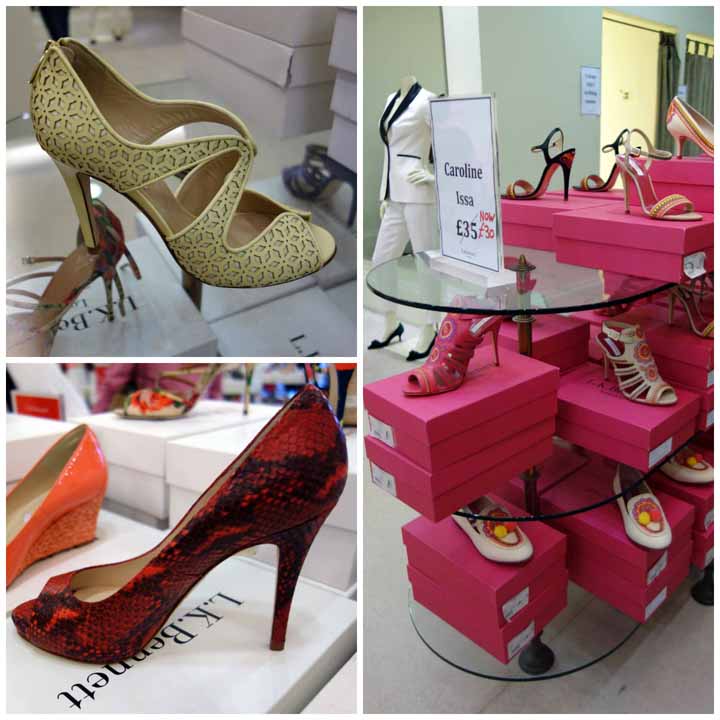 The top pair are 'Malibu Lemon.' They were only £30 at Gunwharf Quays. Their website features similar high heel sandals on sale from £110-£195.
Here's a Summer Vinyl Embellished Sandal reduced from £295 to £150 at the time of this post:

Now, what Florida girl tryin' to be a rock star wouldn't feel glam in that sexy shoe? 😉
Next I skipped over to the The Body Shop. This store is also popular in America. It features loads of deals at Gunwharf Quays. The day I visited they offered: 40% off when you buy 4 items, 35% off when you buy 3 items, and 30% off when you buy 2 items.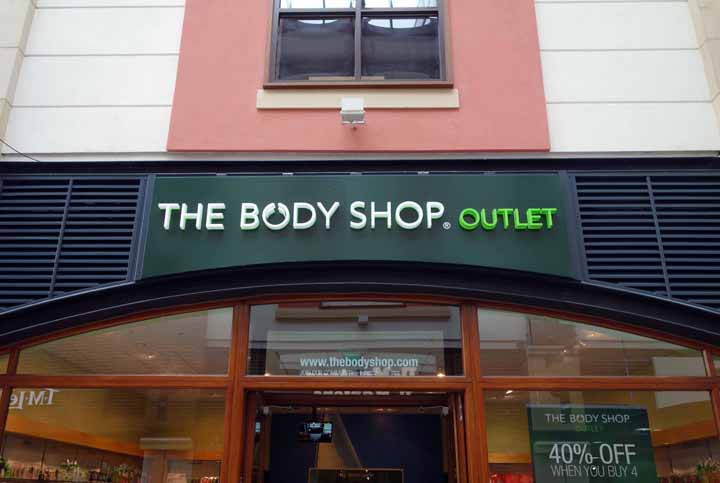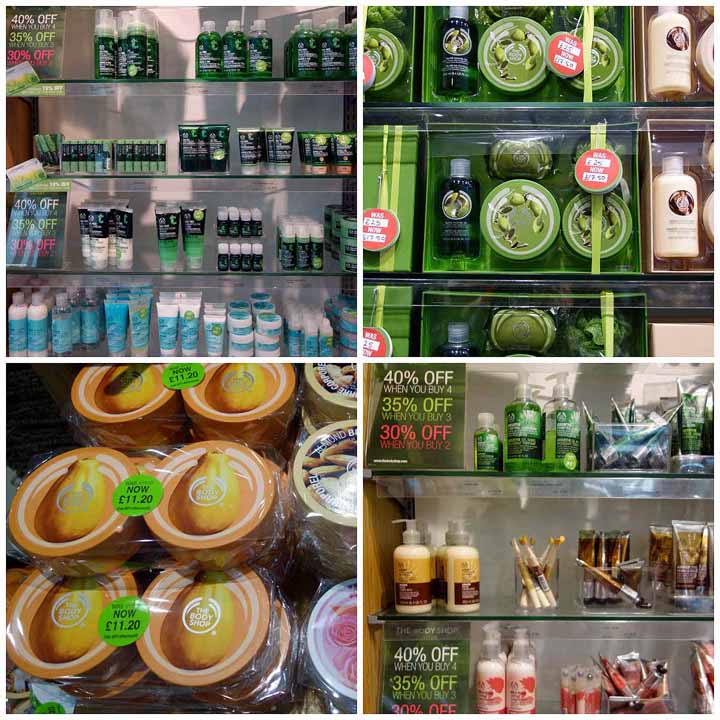 Also, their popular body butter products at the Gunwharf Quays store are £11.20. Online they sell for £13 each. And don't forget, in the UK, they have free standard delivery for orders over £25!
Currently, some of their most popular scents are:
– Cocoa Butter Body Butter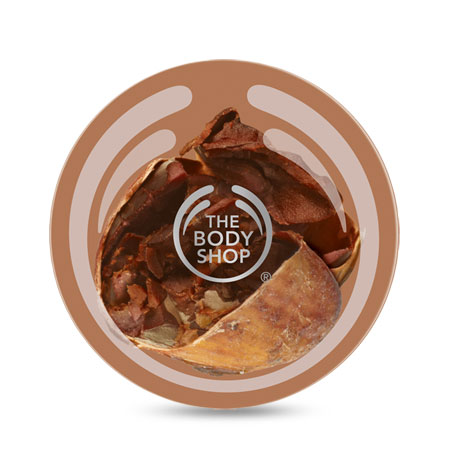 – Shea Body Butter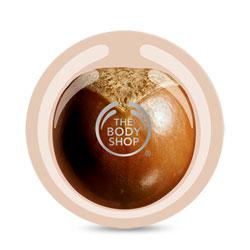 – Coconut Shimmer Body Butter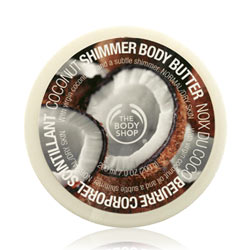 (American friends, here's the US body butter prices)
I had a fabulous day outlet shopping at Gunwharf Quays! It actually inspired me to start Christmas shopping now. Sunny friends, each Friday I'm going to post gift ideas, host giveaways, and tell you about holiday events on Sunny in London. I have quite a few great adventures planned and will be full of surprises, so stay tuned.
Until then here's a special money saving secret and my…
Suggestions for outlet shopping at Gunwharf Quays:
– Get the Privilege Pass page for Gunwharf Quays! Use the promotional code: PPSWEST. You can use the pass the day you shop, and it helps you save even more in most stores! It's not advertised many places, so I'm so excited to share that with you.
– Visit Gunwharf Quays during the week. It got very busy by 11:00am on a Saturday.
– Purchase your train tickets very early. Belen indicated that if you book tickets far in advance, it's cheaper.
– Be sure to check the train schedule. Some trains took 90 minutes from Waterloo Station. Others were around 120 minutes.
– Check the weather before you go. It was a bit cloudy the day I went. (Hey, I only vouch for constant sun in London. I accept no responsibility for the rest of England!) When you consider the walk from the station and most of the stores at Gunwharf Quays aren't under cover, an umbrella could be handy.
– Make sure you factor in the round trip cost of a train when you're trying to figure how much you've saved.
– Let me know how it goes!
Gunwharf Quays Premium Outlets is located at Gunwharf Quays House, Portsmouth, P01 3TZ.
The Shopping Hours:
Monday-Friday 10:00am-8:00pm
Saturday 9:00am-8:00pm
Sunday 10:00am-5:00pm