Carluccio's and big Christmas news!
While trying to keep my cool at Carluccio's, I had an epic vision for Sunny in London.
You see, on the last Saturday of September a company invited me to go on a shopping trip outside of London. I was literally at lunch on this trip and mid swallow on a mushroom rice ball (Arancini for you foodie folk) when it hit me…
'Hot Damn! Sunny in London is going to celebrate its first anniversary in a few days!'
Well, that's sort of true. I think.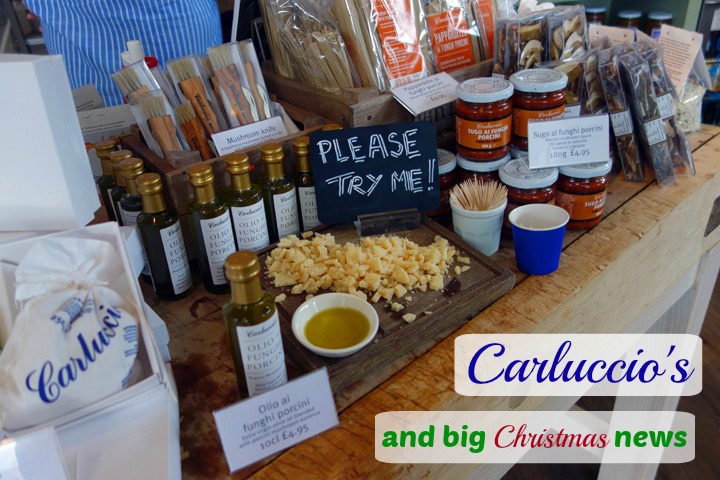 If you've read How to Create a Blog that ROCKS!, you saw that I was a bit sneaky starting Sunny in London. I bought the website on October 1, 2013. However, I didn't move to London until the middle of January 2014. For three and a half months I secretly blogged from across the pond.
I used pictures from previous times I had lived in London. These are the some of the stories I published:
– The Charles Dickens Museum and a Curious Conversation with Nan
– Curious what the Harry Potter Studio Tour involves?
– How to make Winter Wonderland wheely fun!
Actually, my move to London was delayed so I could be with my father, who was battling cancer. In the posts, I didn't claim to be in London.
So, as I munched on my deep fried mushroom, risotto balls with tomato sauce at Carluccio's, I had an idea- and it's nothing but festive. For me and YOU.
Right now you should grab yourself some vino and get ready for some happy holidays.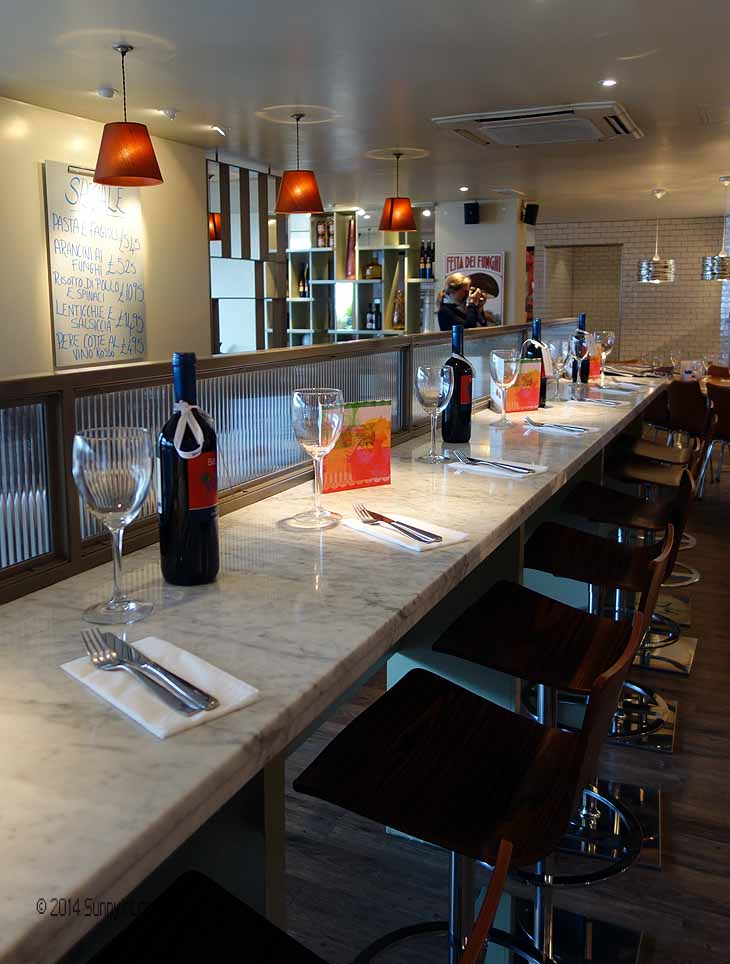 Because the 'birthday date' for Sunny in London will always be a bit cloudy, I have to make the celebrations for it very clear. And what a better way than the Most Wonderful Time of the Year!
That's right, Sunny friends. Starting this Friday, I'll be kicking off #FaLaLaFriday on Sunny in London. Keep reading and you'll learn all the fa la la fun details.
First, I want to show you what inspired me to deck the balls. Oops. I mean halls!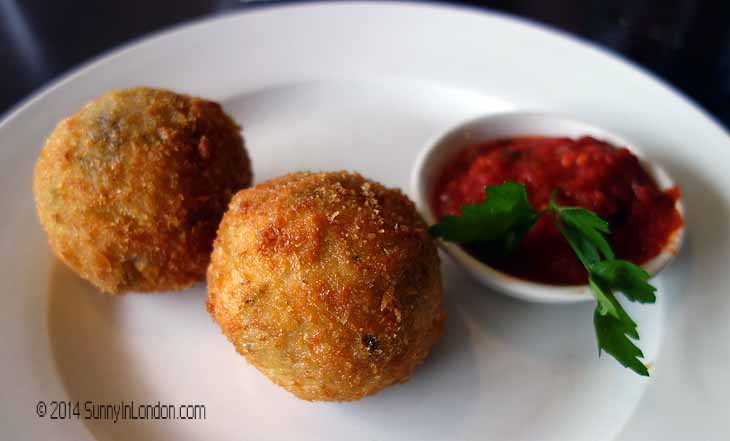 Ok, so I wouldn't go hanging them on any proper Christmas tree, but you have to admit that shot has a bit of a mistletoe glow to it, doesn't it? 😉
I ordered them from the Menu Fisso- Fixed Price Menu at Carluccio's. For several years I've wanted to try this Italian restaurant. I was thrilled when my shopping guide Belen picked it for our mid-day food break on the exclusive shopping trip.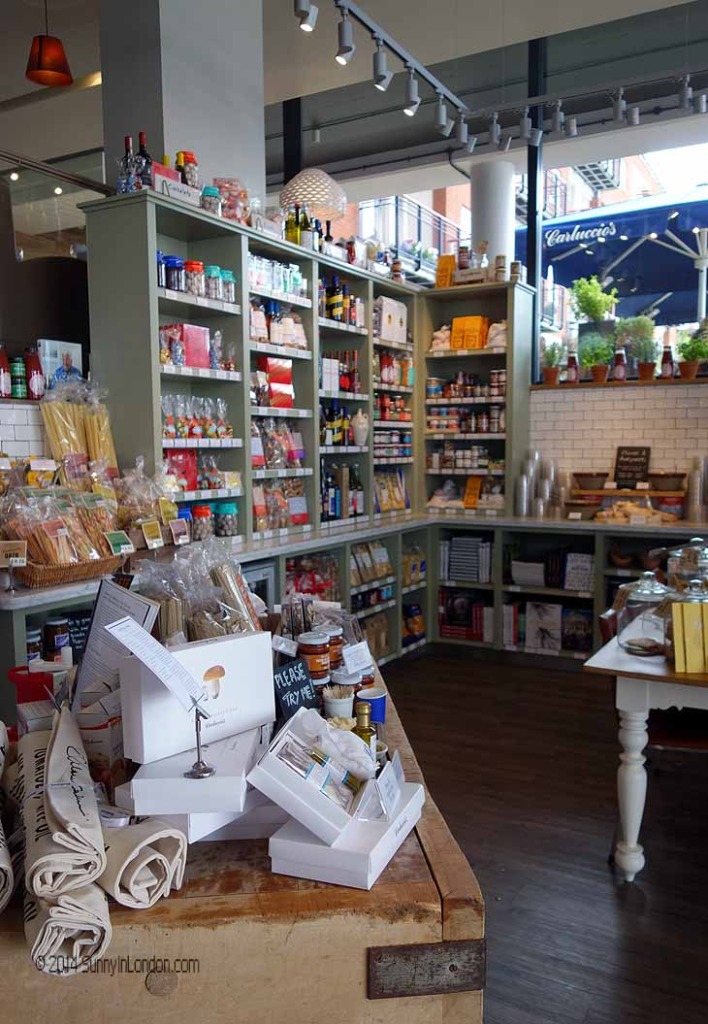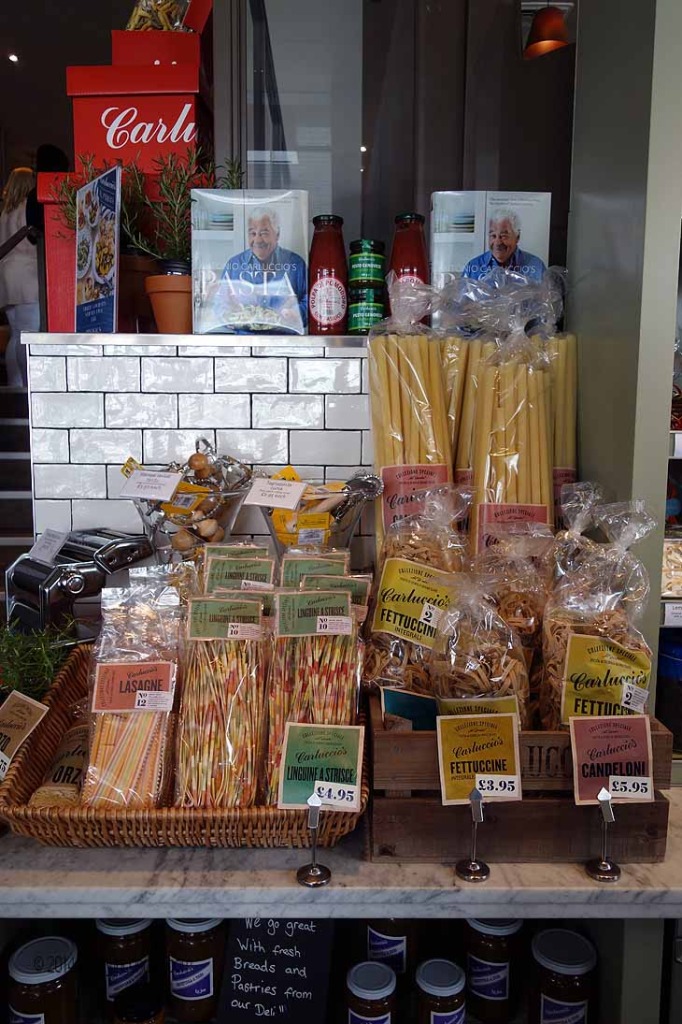 For £10 you can get two courses, and for £3.50 more you can get three. This deal got me thinking about how much people love a great deal, especially around the holidays.
Belen ordered the Pate di Fegatini di Pollo (homemade smooth chicken liver pate, toasted ciabatta bread and onion relish).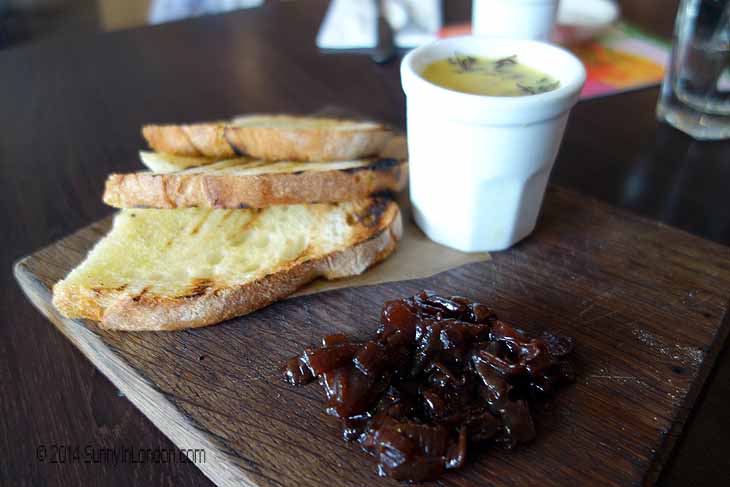 The other blogger who joined us picked the Brushetta (fresh ripe tomatoes, roaster peppers, basil and oregano on garlicky chargrilled ciabata).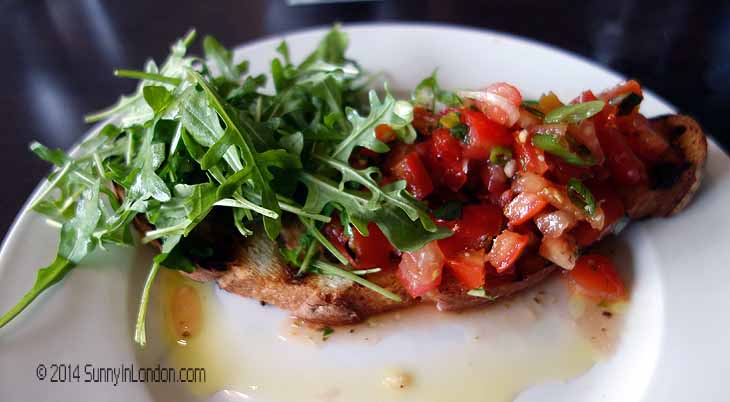 All three of us picked the Milanese di Pollo (flattened chicken breast, bread-crumbed and fried with rocket and baby gem) for our Secondi.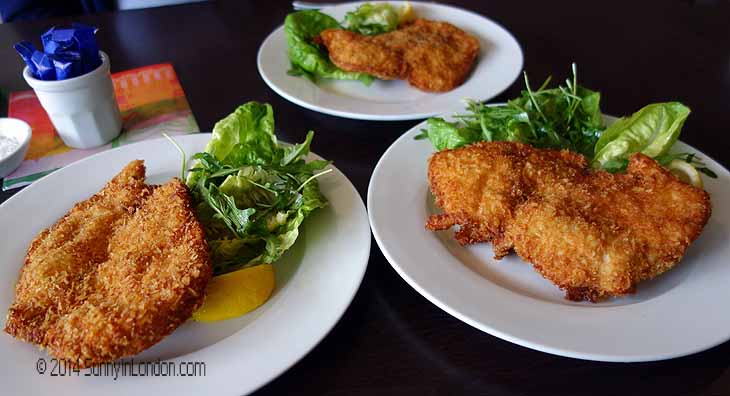 I loved this Carluccio's location, as it was seaside. But, for now I can't disclose where it was exactly. That will be unveiled on Friday.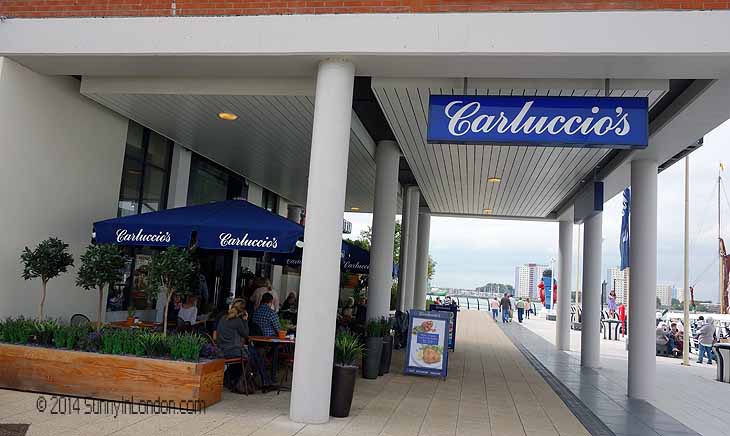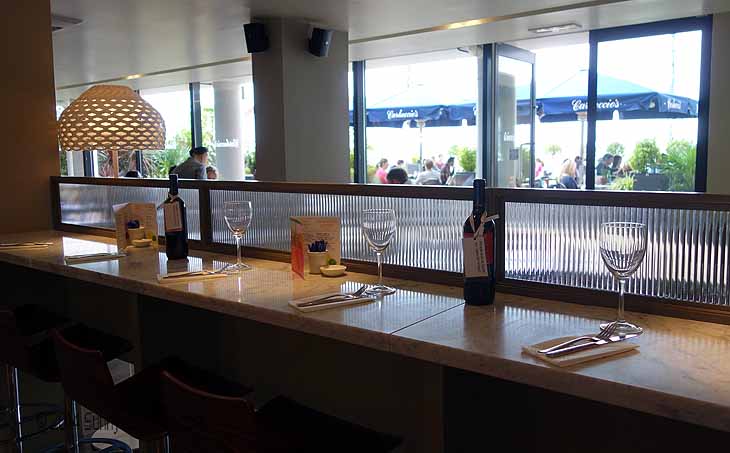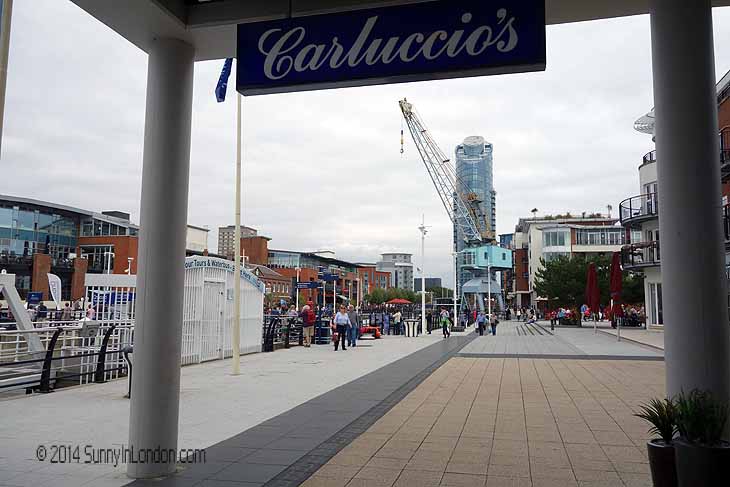 In September, I ran a Fortnum and Mason afternoon tea giveaway sponsored by Zomato. I received over 500 retweets on Twitter in the five days I ran it.
This triggered even more companies to contact me to sponsor giveaways and to attend events. The holiday timing couldn't be better for you.
Starting this Friday, Sunny in London will feature a #FaLaLaFriday Christmas themed post every week until December 26th. There will be giveaways, event information, Christmas lists and shopping guides.
And, also coming up on Sunny in London soon will be the news about the next #LDNBloggersTea, as well as exclusive blogger events I'm planning.
It's going to be a fun start to the second year of this lifestyle and travel blog, so stay tuned and keep your eyes on the Sunny in London Twitter account for more details!
And of course, if you'd like to receive information about the #LDNBloggersTea, you can subscribe to this blog or leave a comment below. I'll be sure to include you on the email list!