I was a little embarrassed when our class at the Jamie Oliver Cookery School started. Mr. Sunny started answering all the Chef's questions, without giving anyone else there a chance first. However, I tried to be patient and understand it's just because my husband was so excited about the opportunity.
When the email asking if we'd be interested in taking a class at the Jamie Oliver Cookery School came through, I knew it was my ticket to winning 'Wife of the Year' with Mr. Sunny. We both love cooking, so we thought the opportunity to go to one of the most famous British chef's cooking school was super cool. We carefully studied all of the options on the website and picked the Taste of Japan class.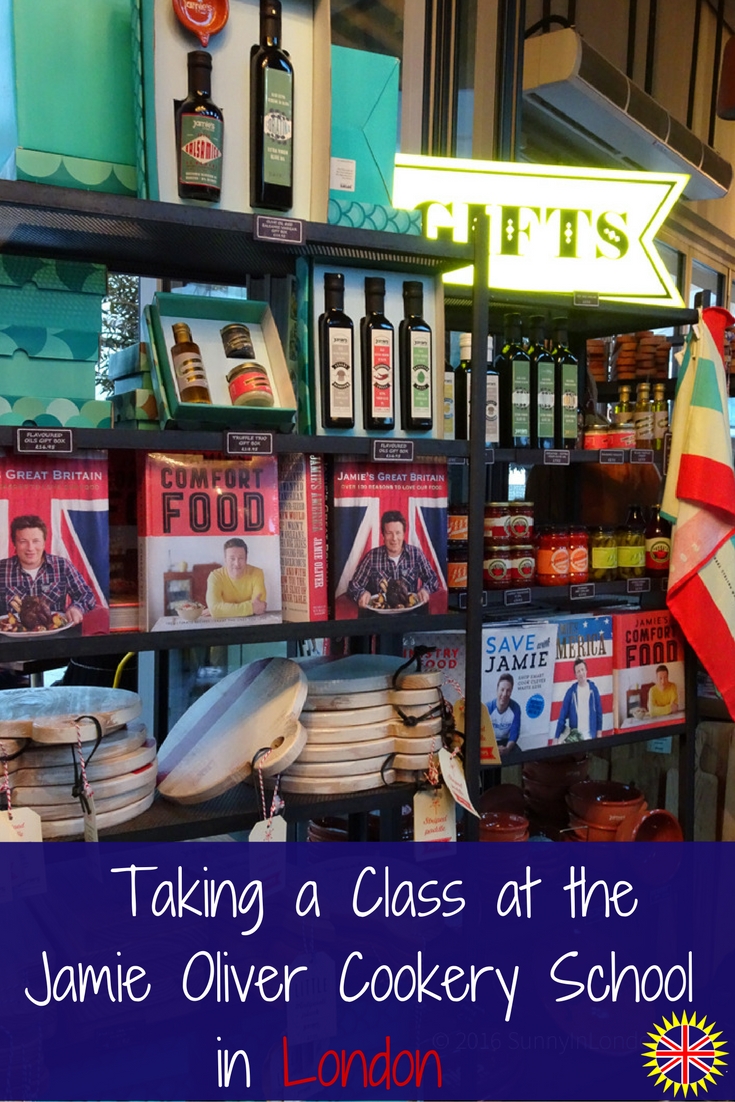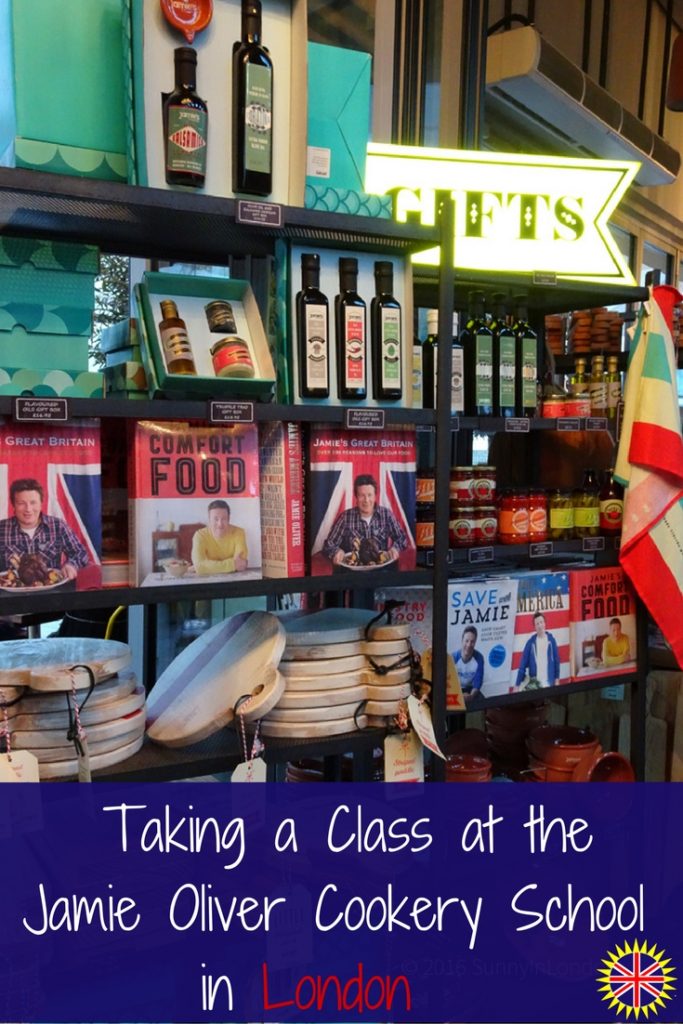 Because we did so much research, it was easy for Mr. Sunny to yell, 'pork gyoza, green vegetable and brown rice stir-fry, chicken teriyaki with
homemade sauce, gomadare sauce and miso dofu' when the Chef kicked off class by asking, 'Who knows what we're making tonight.'
He had studied in advance and was ready to learn. He's an over-achiever when it comes to food 😉
The Chef started the cooking lesson by throwing pork belly, chili, cabbage, garlic and ginger in a food processor for the gyoza filling.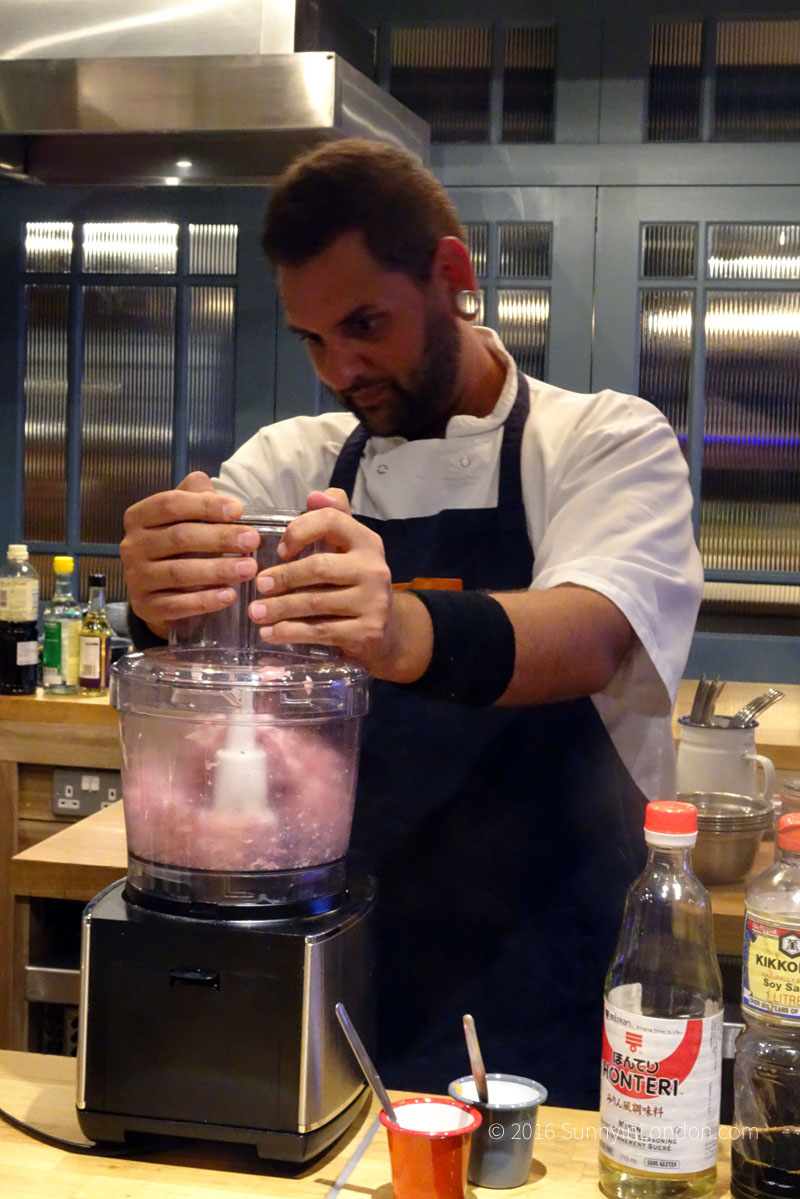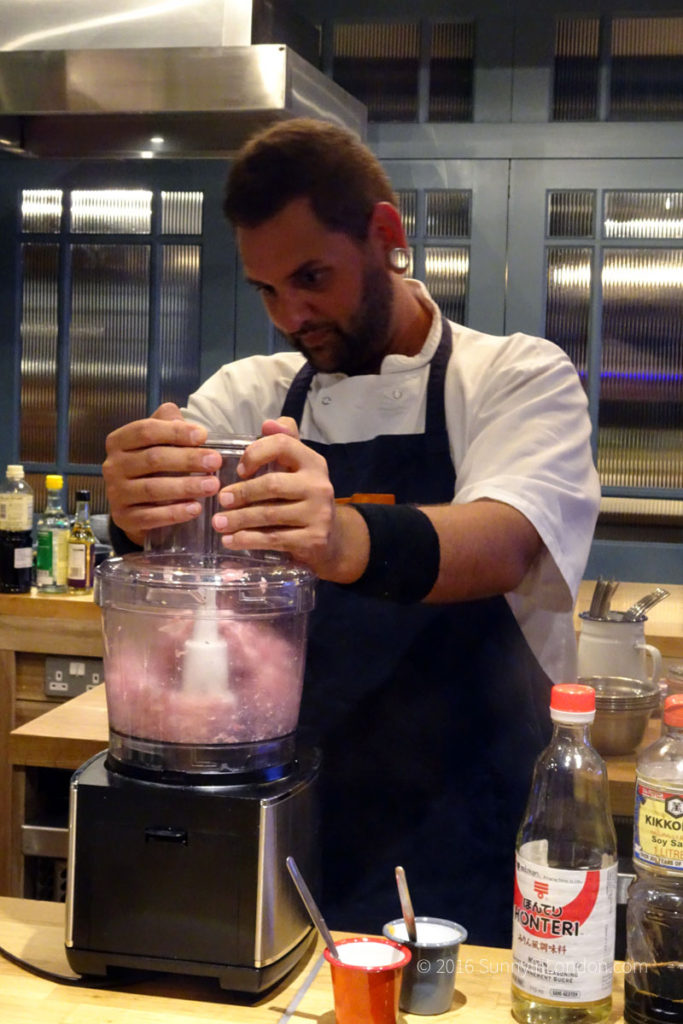 This immediately solved the question I had about being able to make and eat all the menu items during the two-hour session. Mr. Sunny was a bit disappointed because he really wanted to do everything himself and have guidance from a professional chef. After very fast directions and demonstrations, we were left to assemble the pork gyoza with our cooking partners.
Mr. Sunny and I each took turns rolling the dough and making our pork gyoza. We did ok on our own, and the Chef only had to help us a bit.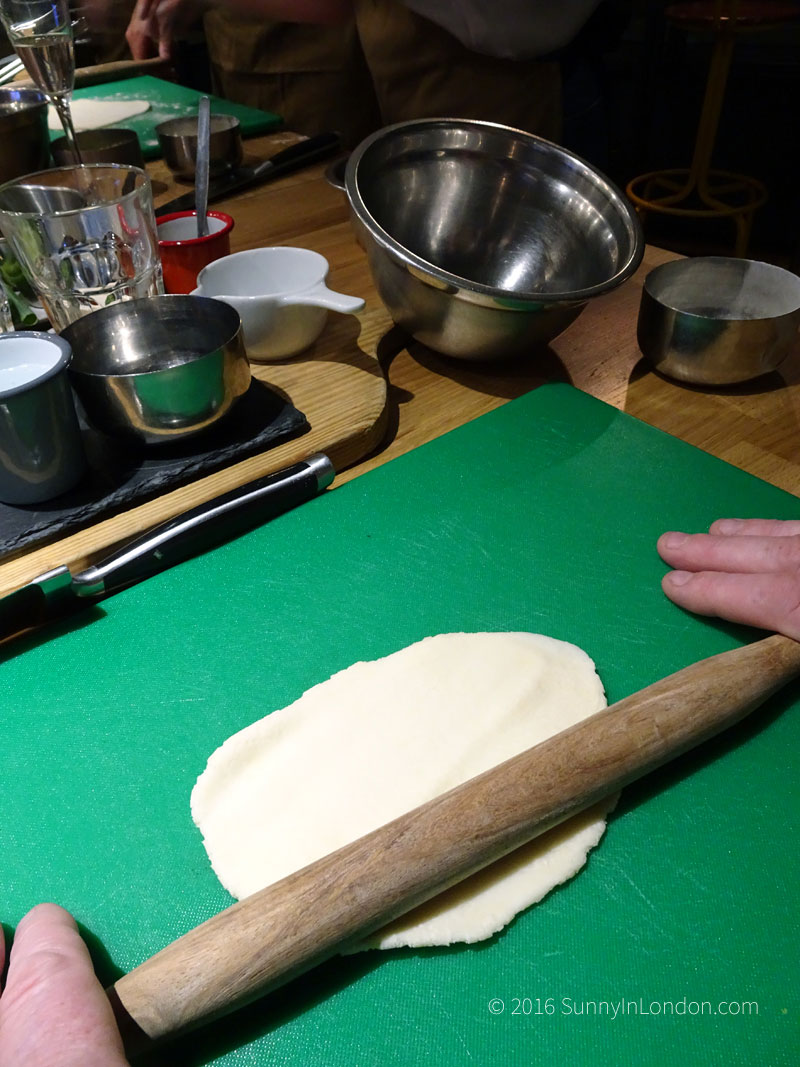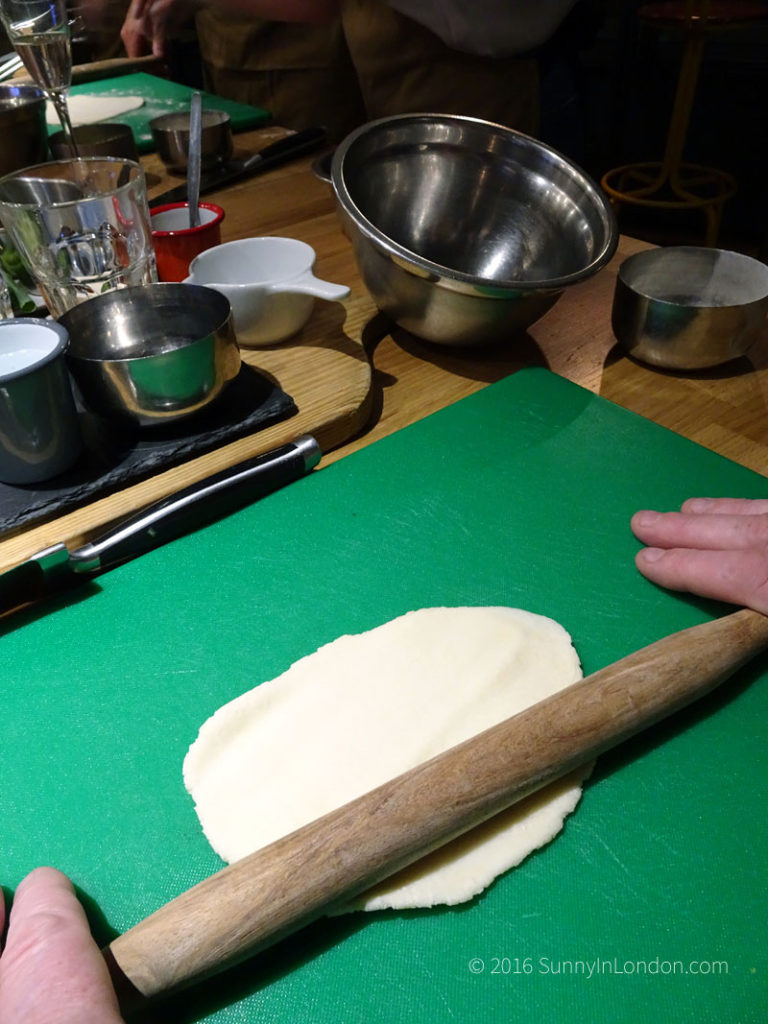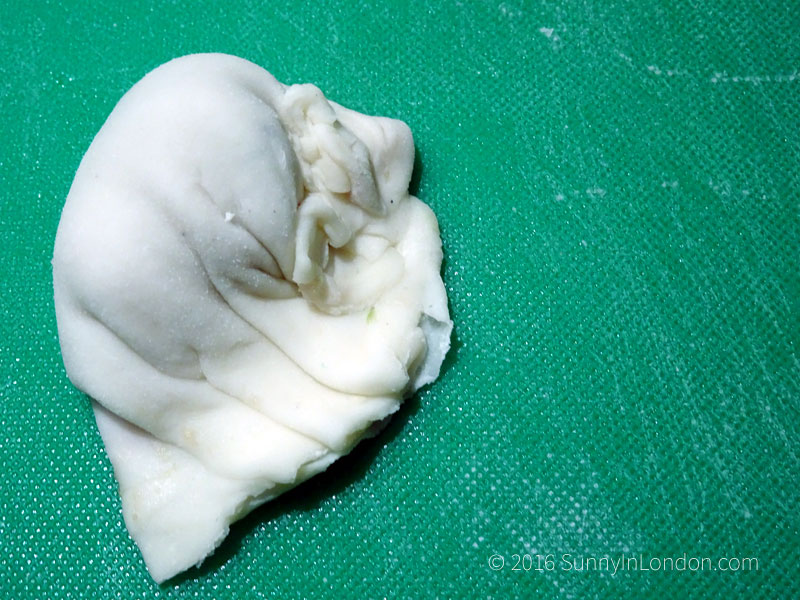 Next, we came back to the same side of the table as everyone else and received instruction on how to make chicken teryiaki and green vegetable and brown rice stir-fry . At this point it was becoming a little hard for us to follow the Chef. Aside from Mr. Sunny and I in the cooking class, there was a very affectionate couple and a party of six colleagues celebrating one's birthday. The office group was a bit rowdy and continued to order bottles of prosecco throughout the class.
Mr. Sunny was a little disheartened because he really came to learn as much as possible. The Chef did his best to keep the group focussed and moving forward.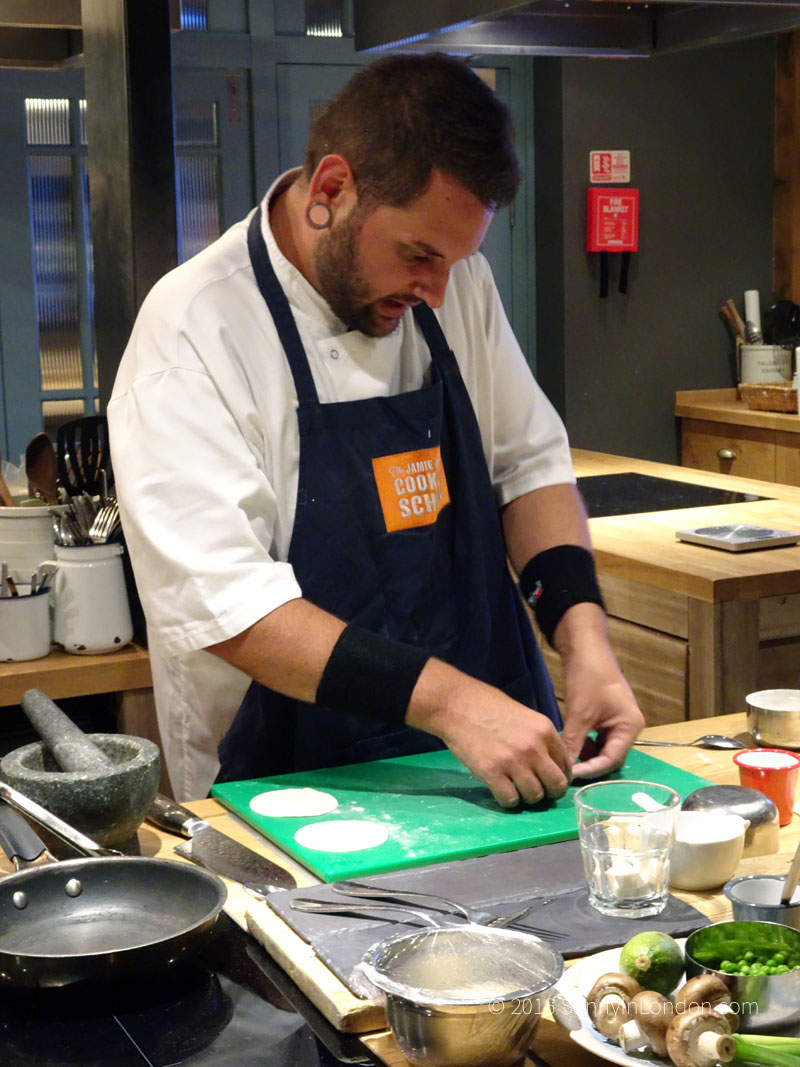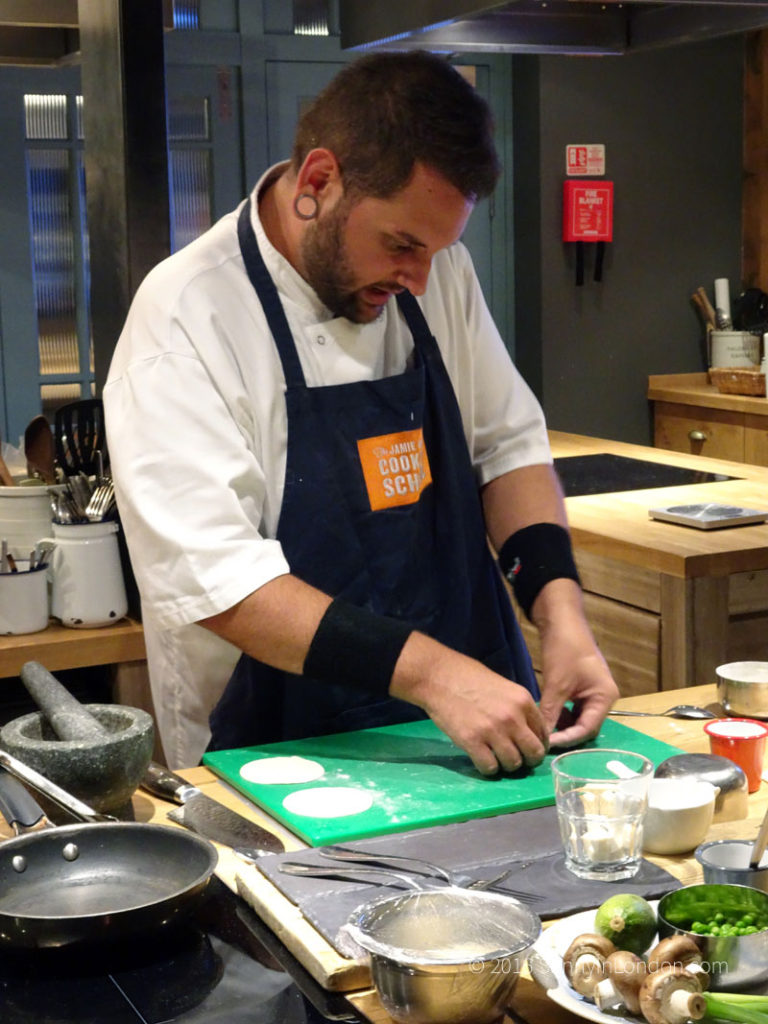 Mr. Sunny and I prepared our chicken teriyaki together and soon enough, it was time to eat everything. It was amazing. We'd like to take credit for being able to cook such food fantastic but much of it was prepared in advance.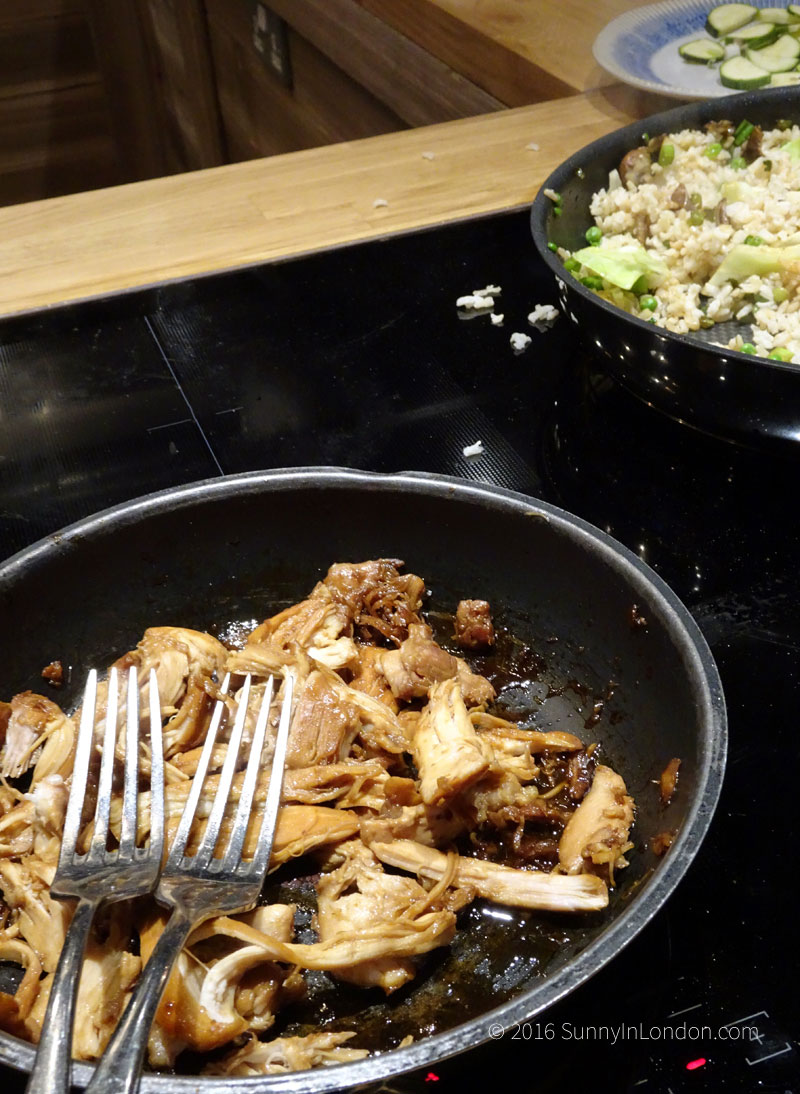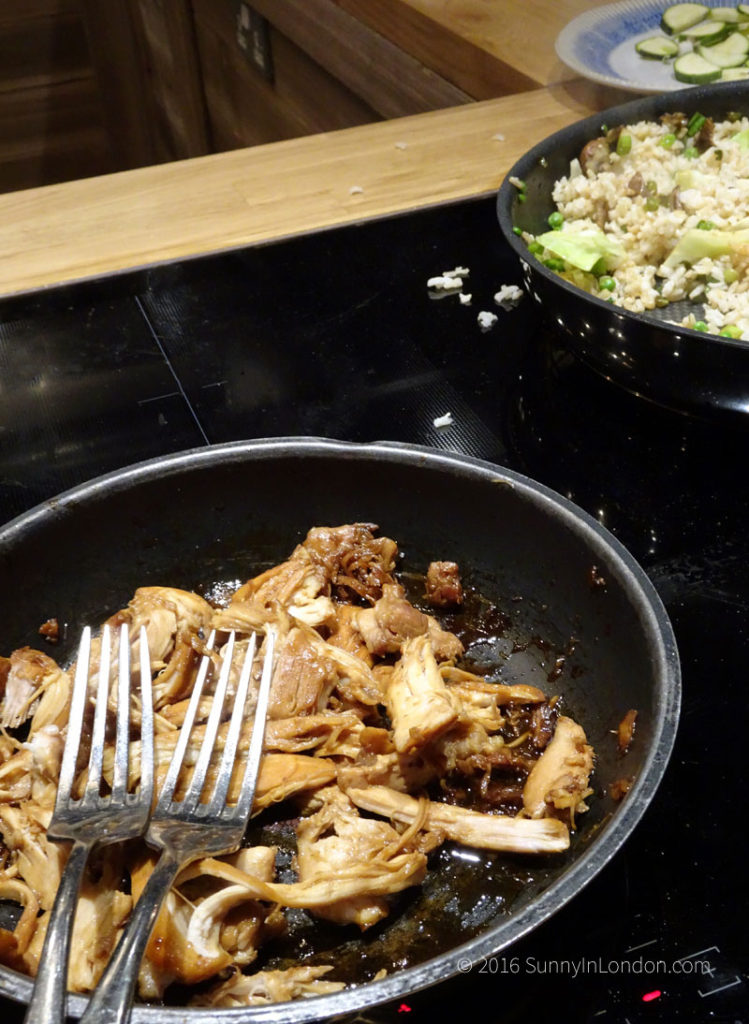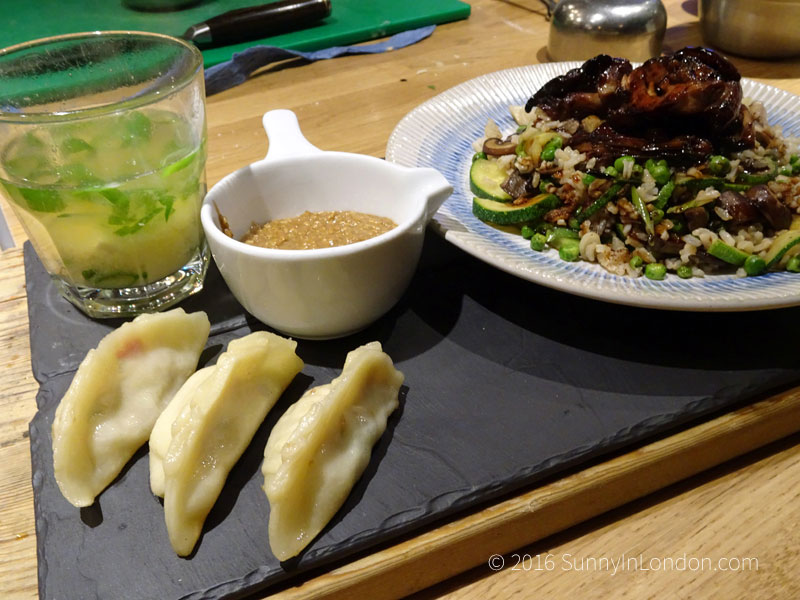 Jamie Oliver Cookery School Review: Final Thoughts
Taking a class at the Jamie Oliver Cookery School is a good idea for people who want to do something fun in London and don't expect to leave feeling like they could win Master Chef. We learned that it's more about the kitchen experience as a social activity or date night, rather than the educational value. The biggest tip Mr. Sunny discovered in the Taste of Japan class was that you actually don't need to cook chicken in oil for it to turn out well.
I would return to take classes at the Jamie Oliver Cookery School and be excited. They offer a huge selection, including North Indian Thali, Mexican Street Food Feast, Fragrant Thai Green Curry, and Unbeatable Filled Pasta. They range in price, so if you think you might be put off with being in a class with many other people you don't know, you may wish to take one of the cheaper classes like Pizza and Prosecco for £35. The Taste of Japan course that we took as a complimentary experience via the blog is normally £55 per person.
Secretly, I am hoping Mr. Sunny reads this and buys the Sharpen Your Knife Skills: The Essentials class for me for Christmas. It's something I really need!
The Jamie Oliver Cookery School is located in the Westfield London shopping centre in Shepherd's Bush. We received an email the next day with all of the recipes and steps to make the meal. It's something Mr. Sunny and I will try soon on our own, and of course share with you on social media!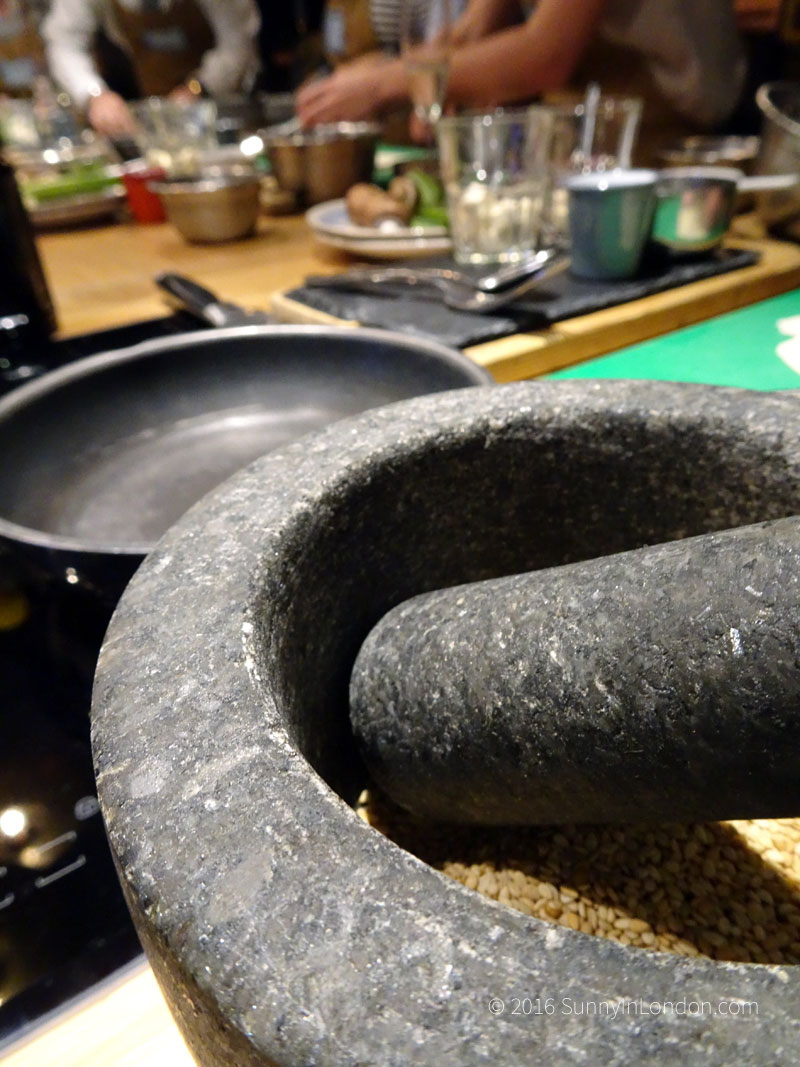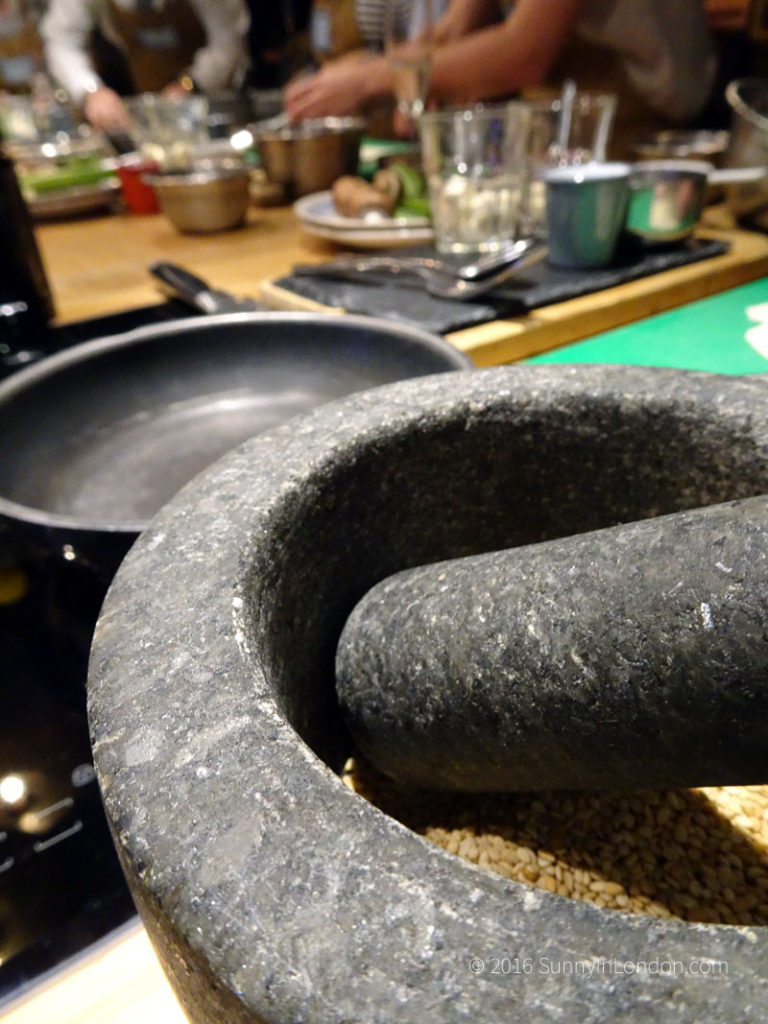 For more about what Mr. Sunny and I like to do and share in the kitchen, be sure to read the blog's Recipes section which includes Mr Sunny's Easy Toad in the Hole and my How to Make Homemade Pasta from Scratch! What cooking classes have you taken?