A Cocktail Masterclass with 3 Americans at a French Bar in London
It sounds like the makings of a bad joke… What happens when 3 American girls walk in to a French bar in London for a Cocktail Class?
There's no punch line. We just had a knockout good time.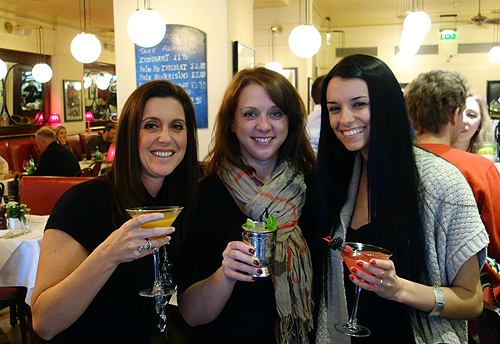 I met Selena from Oh the Places We Will Go! and Jess from Love and London at 6:00pm in my favourite Chelsea hotspot.

Alex, the La Brasserie beverage boss, welcomed us with champagne and wine to ease our bartending newbie jitters.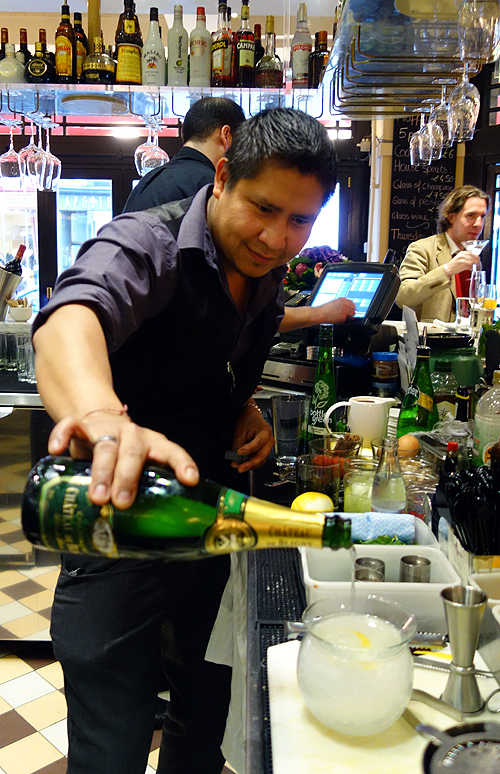 He said we could step behind the bar whenever we were ready. We were all a bit on the rocks about shaking our money makers. La Brasserie attracts an ultra posh crowd. So, we were keen not to embarrass our Yankee selves.

Selena and I nominated the Big Apple Beauty to take the first shot.
Cocktail Masterclass Angel #1-
Jess selected the Wild Berry Martini. She poured and rocked the juice behind the bar.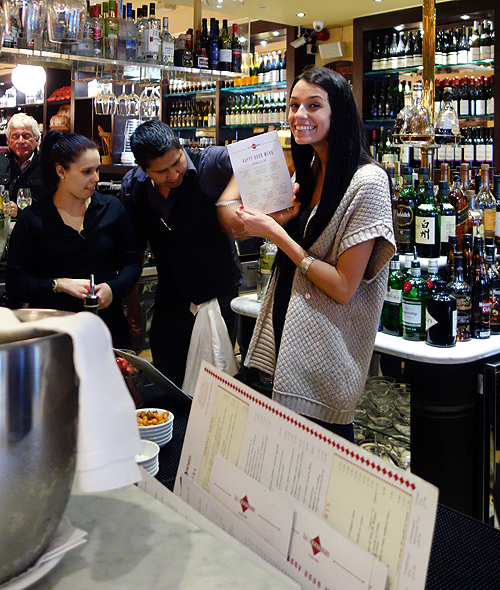 We realised we were watching a natural. This New Yorker's drink was fantastic!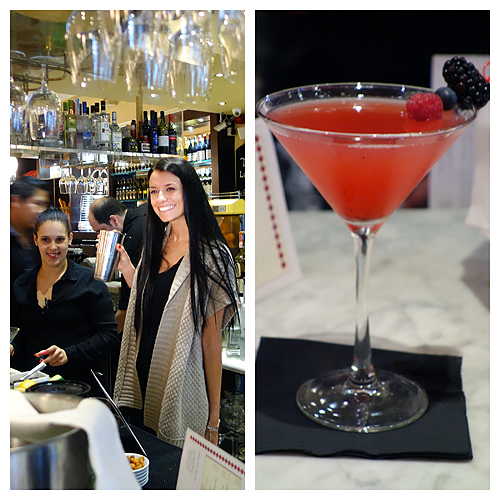 Cocktail Masterclass Angel #2-
I decided to take the next cocktail lesson. I chose to make the Passion Fruit Martini.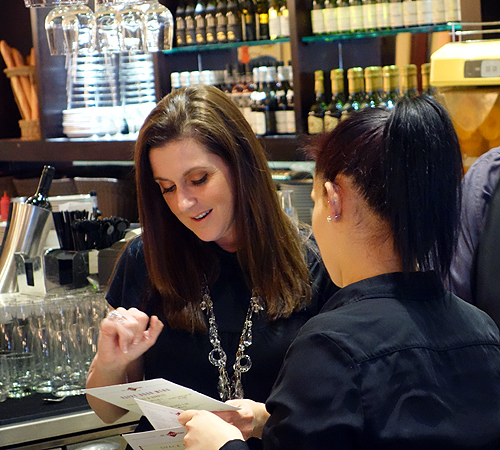 I made a lame attempt to reenact Tom Cruise's scene from Cocktail. Unfortunately, I spilled a stream of alcohol down my arm.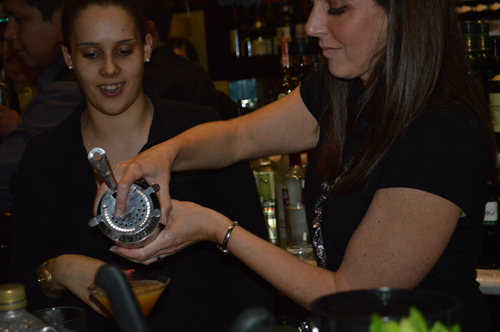 The staff was forgiving. They magically made sure my drink was delicious!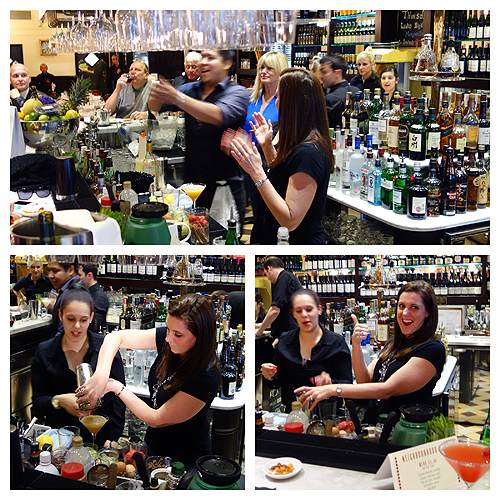 They even surprised me by dimming the lights and presenting me with a sliver of birthday cake when I finished. Totally cool.


Cocktail Masterclass Angel #3-
When the sultry Selena stepped on the bar scene, she really juggled the sauce with ease.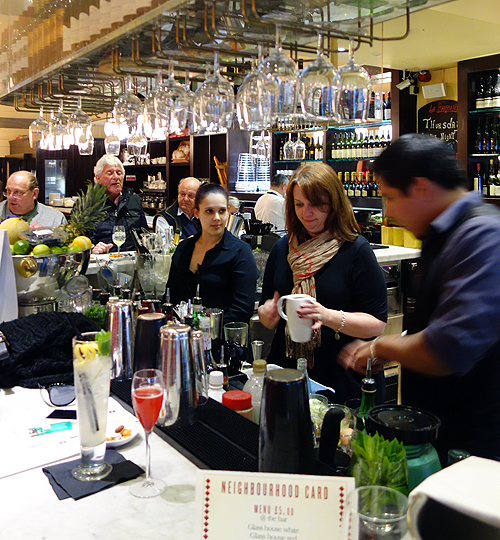 Damn this Texan sure knows how to hold 'em!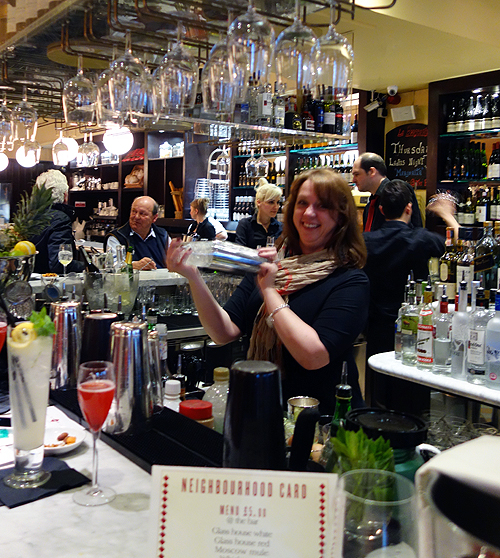 Her southern self picked the Brasserie Julep. And the Texas tea she made would bring any cowboy to his knees!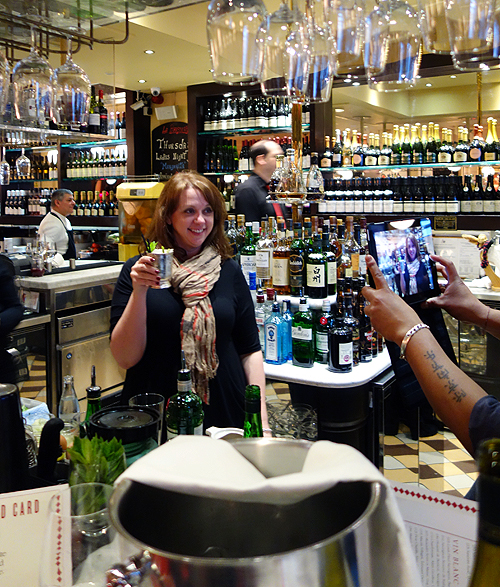 However, everyone watched in awe as Alex truly owned the night. He worked his magic and made the La Brasserie Martini with Oyster. It's La Brasserie's signature drink.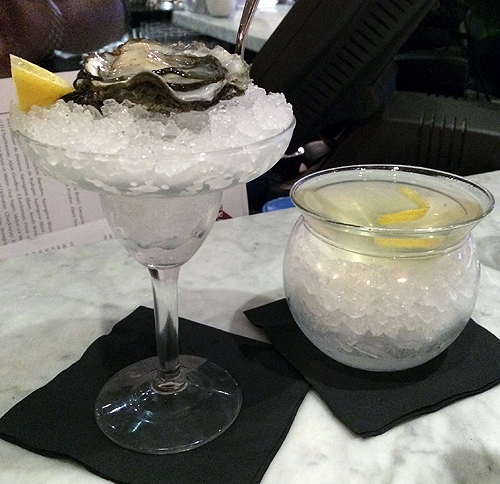 He's a skilled drink sorcerer who moves better than Jagger. He moves like lighting!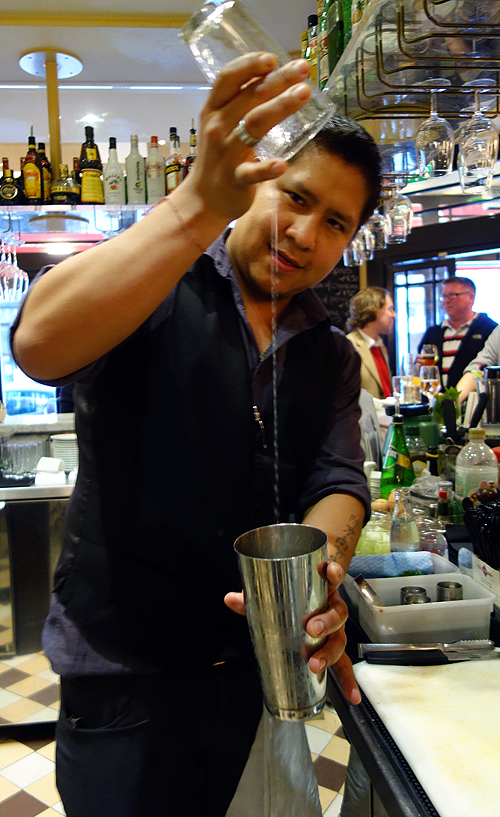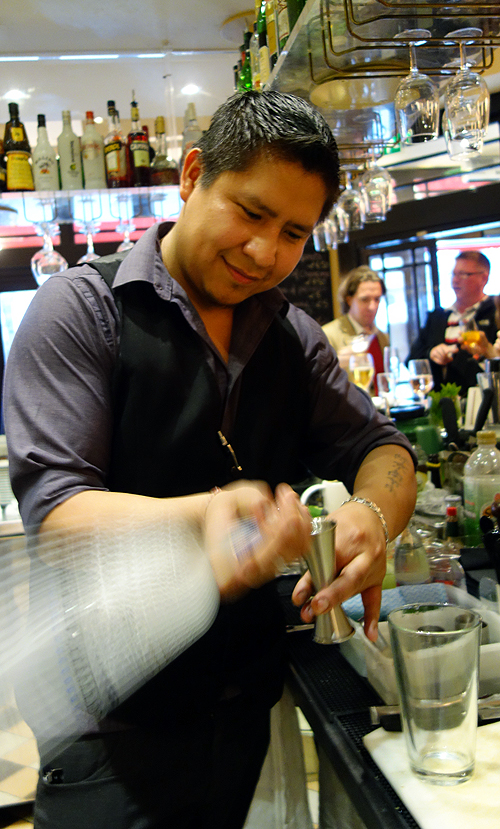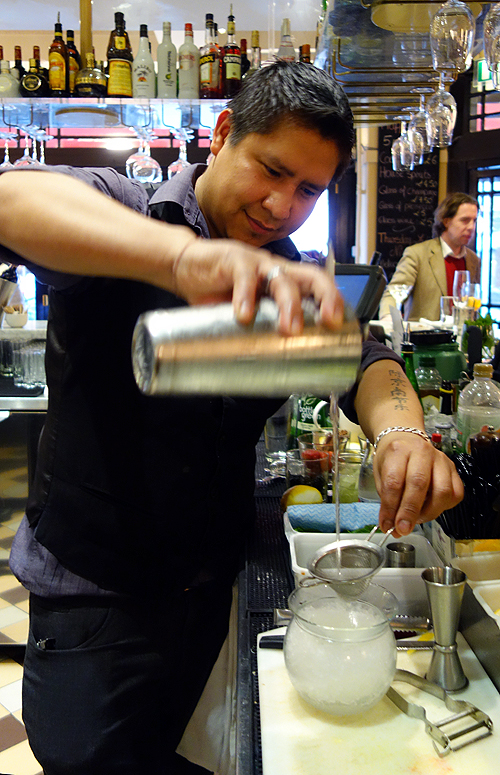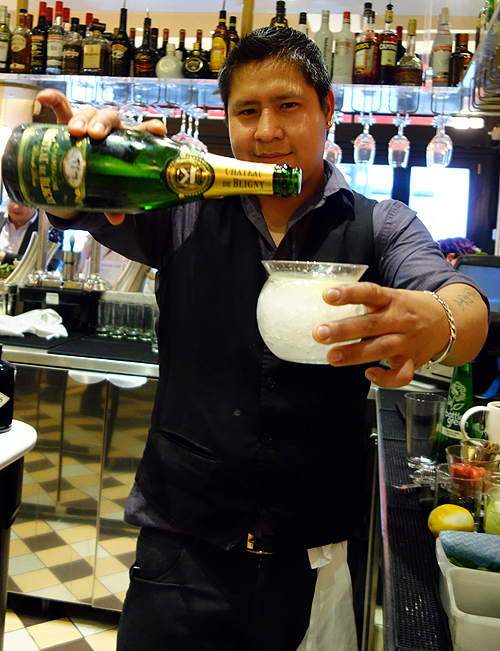 As you saw, the drink comes with an oyster on the rocks. And guess who was picked to eat it?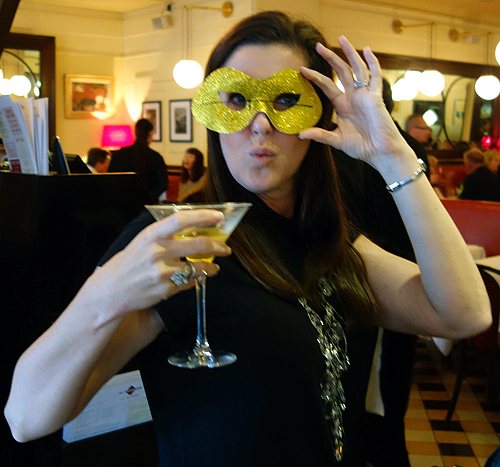 As a girl raised on Florida beaches, I had to represent. The Sunshine State was in La house! That's right. I ate the oyster. And I liked it!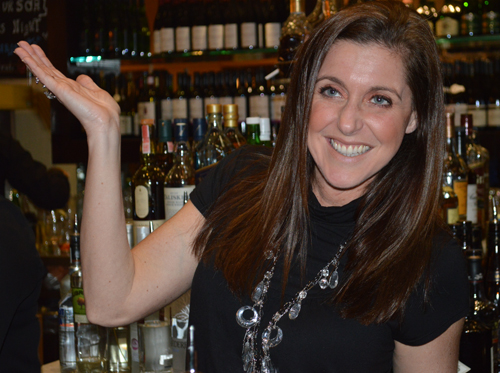 I would highly recommend La Brasserie's Cocktail Masterclass. It makes for an outrageously fun evening with friends.

The photo opps are endless. The ambiance is sophisticated, yet fun. Finally, the staff is eager to make the evening entertaining. You'll definitely leave in proper good spirits!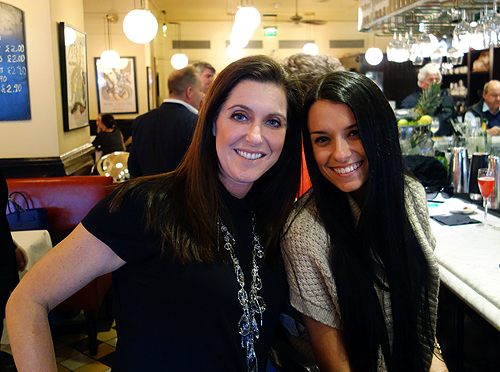 The La Brasserie Cocktail Masterclass is offered every Sunday evening at 6:00pm. It is £10 per person. Don't miss the Inter-bar Cocktail Competition on Sunday 18th May 6 – 8pm. It will be judged by Kellie Shirley, actress & comedian of Eastenders & The Office fame, La Brasserie owner Peter Godwin & Matthew Steeples of The Steeples Times.
My class was complimentary for the purposes of a review. This did not influence my opinion of the evening. However, a few of the delicious drinks most likely influenced my ability to take focused, straight pictures.