No 11 Pimlico Road is better than a 10!
When No 11 Pimlico Road invited me to try their Roasts from their Sunday Menu, I was extremely honored. Like afternoon tea, a Sunday Roast is such a wonderful part of British culture. For many reasons, No 11 Pimlico Road is better than a 10!
Reason #1: Location
At the intersection of Pimlico Road and Ranelagh Road, No 11 Pimlico Road is easy to find.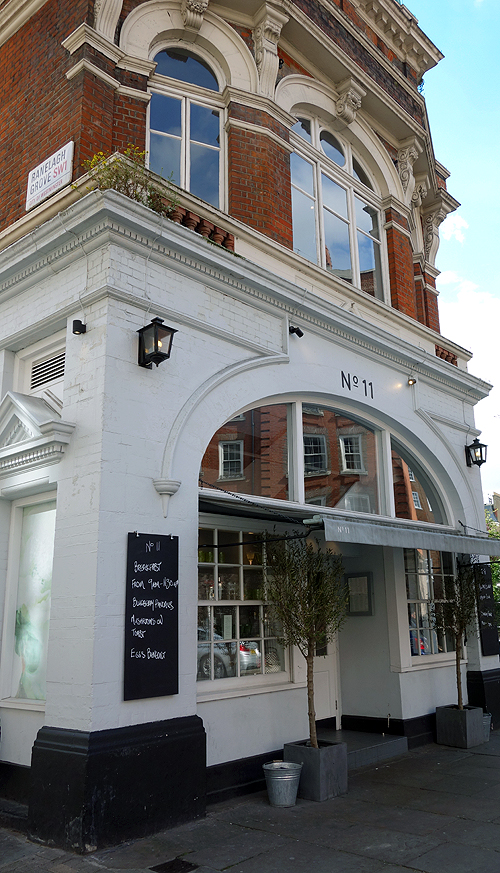 In fact, it's in such a trendy place, even the cabs outside are cool…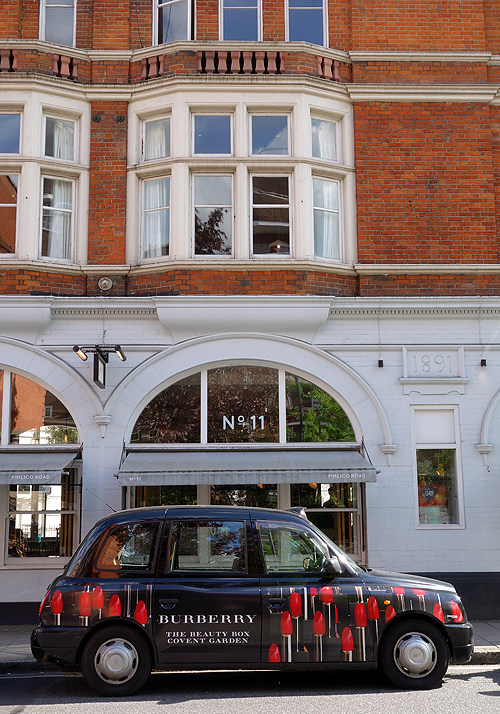 Reason #2: Interior Design
The interior is very inviting. I specifically loved the ample space given to patrons.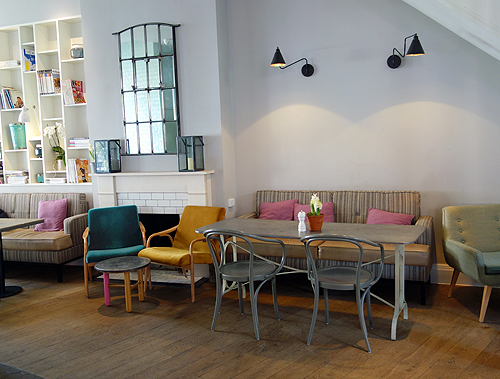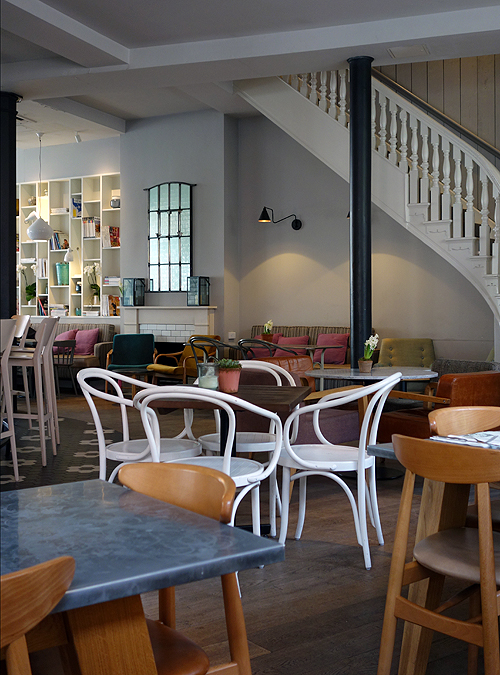 This allowed Mr. Sunny and I to focus fully on the drinks, food and service quality.
Reason #3: Fun Cocktails
We were early for our 4:30pm reservation. Since the bar is so gorgeous, we decided to enjoy a beverage on our own first.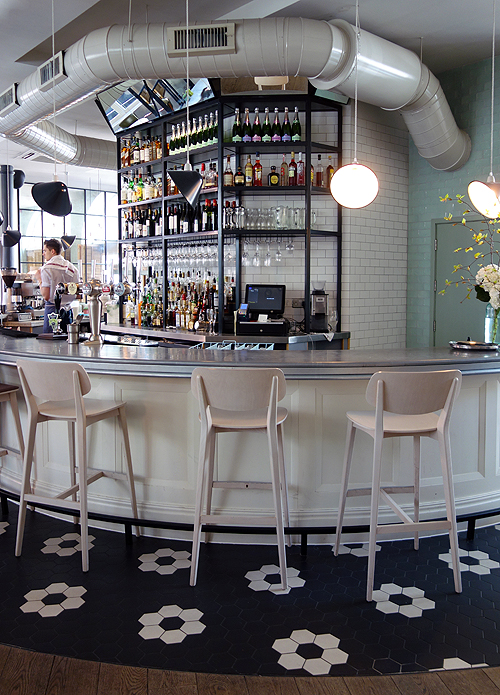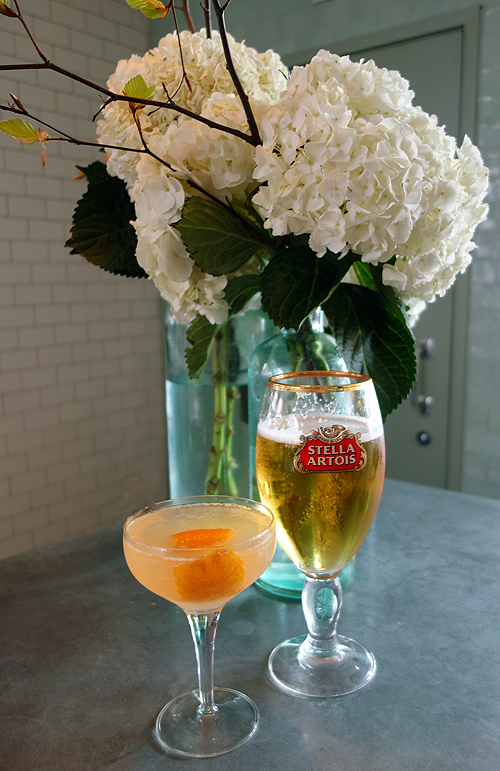 Yes, Mr Sunny stuck with his standard Stella. I couldn't resist the Marmalade Champagne Cocktail. It was only natural for a Florida girl to pick one that included oranges. The bubbles in my drink danced beautifully with the orange garnish. It was zesty, playful and perfect for a sunny day!
Reason #4- Sunshine!
Yep. You can actually order liquid sunshine!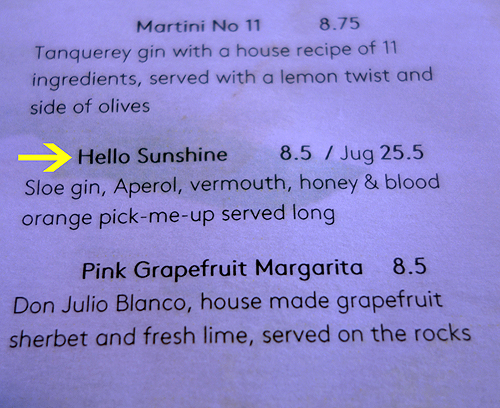 Also, the amount of actual sunlight pouring through the windows was magnetic. So, we were sure to choose a table with street views.
Reason #5- The Menu
A bottle of Merlot was included in our meal. It perfectly matched our red meat selections.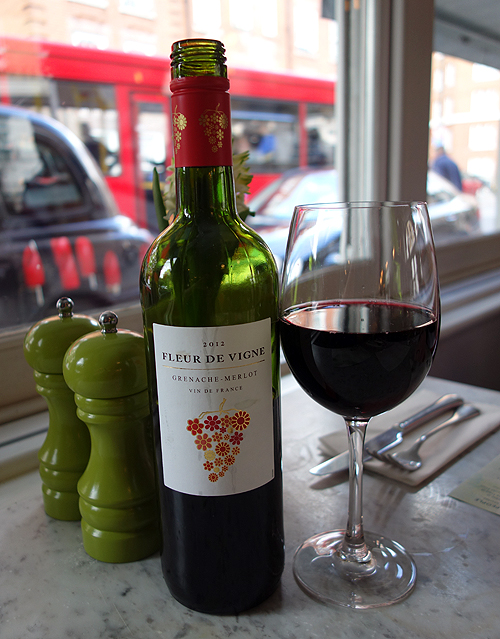 I had the 28 Day Aged Rib of Beef with Yorkshire pudding, roast red onion and buttered spring greens.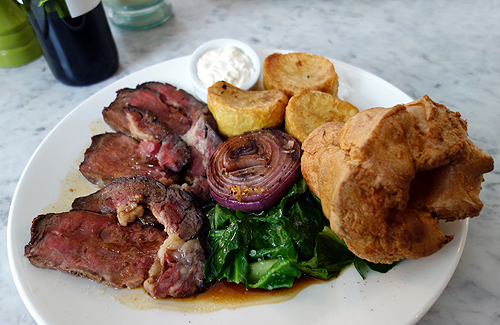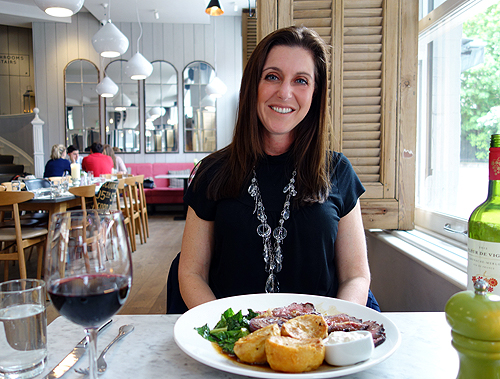 Did you notice my Yorky missing in that photo? Mr. Sunny stole it from me because I got to order the beef! Mr. Sunny had the Slow Roasted Pork Shoulder with cauliflower puree and buttered spring greens.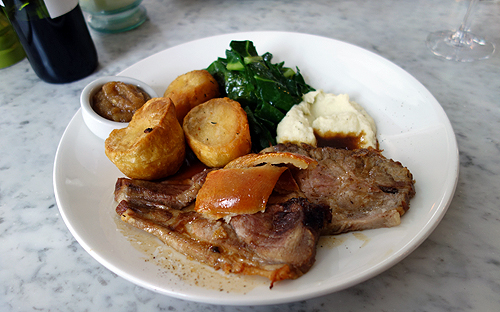 Both of our meat dishes were cooked to perfection and packed with juicy flavor. Mr. Sunny said the potatoes were done according to tradition. Crunchy on the outside. Pillowy on the inside. We also both loved the cauliflower puree. He let me 'steal' some of his.
Final Thoughts on No 11 Pimlico Road:
No 11 Pimlico Road will certainly see us again. Every staff member was pleasant and eager to make our experience first class. Next, we look forward to enjoying the Saturday brunch menu. Some of the options teasing us are: blueberry pancakes, breakfast sourdough bruschetta, and poached eggs benedict. Apparently we aren't the only ones who think No 11 Pimlico Road is better than a 10. I hear it can get a bit manic on weekends because of its popularity. We were lucky to arrive at a time when it was less busy. Check out No 11 Pimlico Road not only because I said so, but also because it was awarded the inaugural Casual Dining Design Award for 'Best Designed Casual Dining Pub 2014' 🙂  Sunny friends, where is your favourite place to enjoy a Sunday Roast?
Our meal and wine was complimentary for the purposes of a review. Opinions and photographs are our own.