Before you panic about my headline 'My Last Day in London' let me clarify this is a slightly silly tongue in cheek essay, written in the spirit of back to school season.
At this time of year, I thought it would be fun to write a cliche but actually serious 'What I did over my summer vacation' feature on the blog.
After wrapping up a short term freelance position in mid-July, I spent a few days just enjoying London.
What does this mean for me?
Leisurely strolls by the landmarks I love and neighborhoods that I can never get enough of…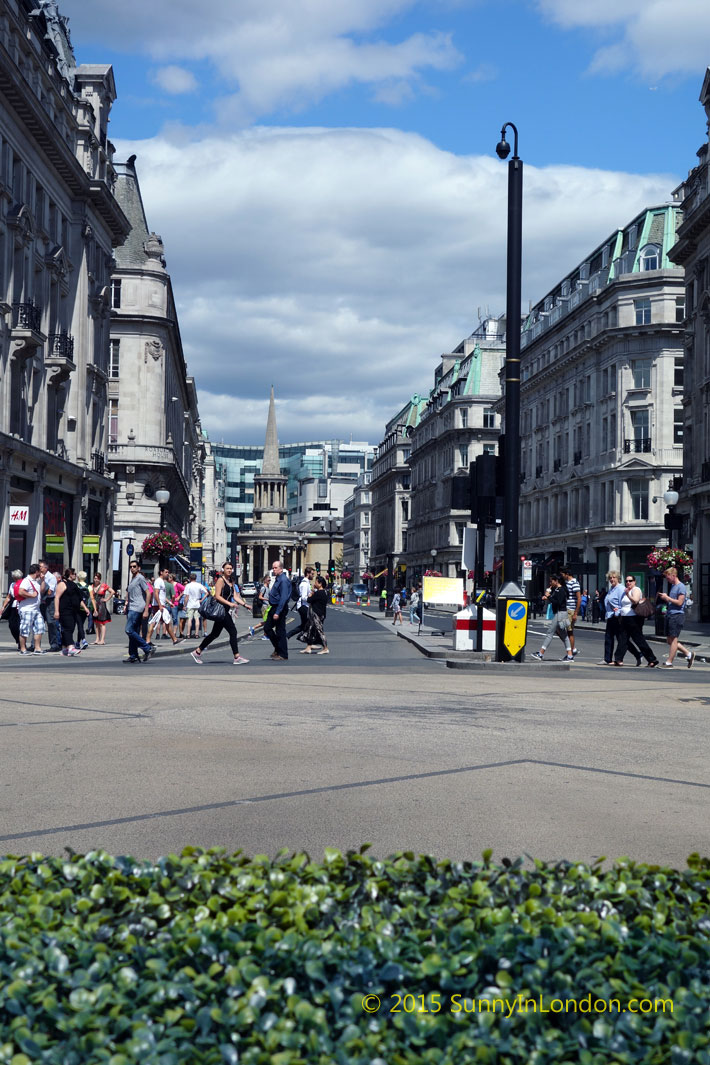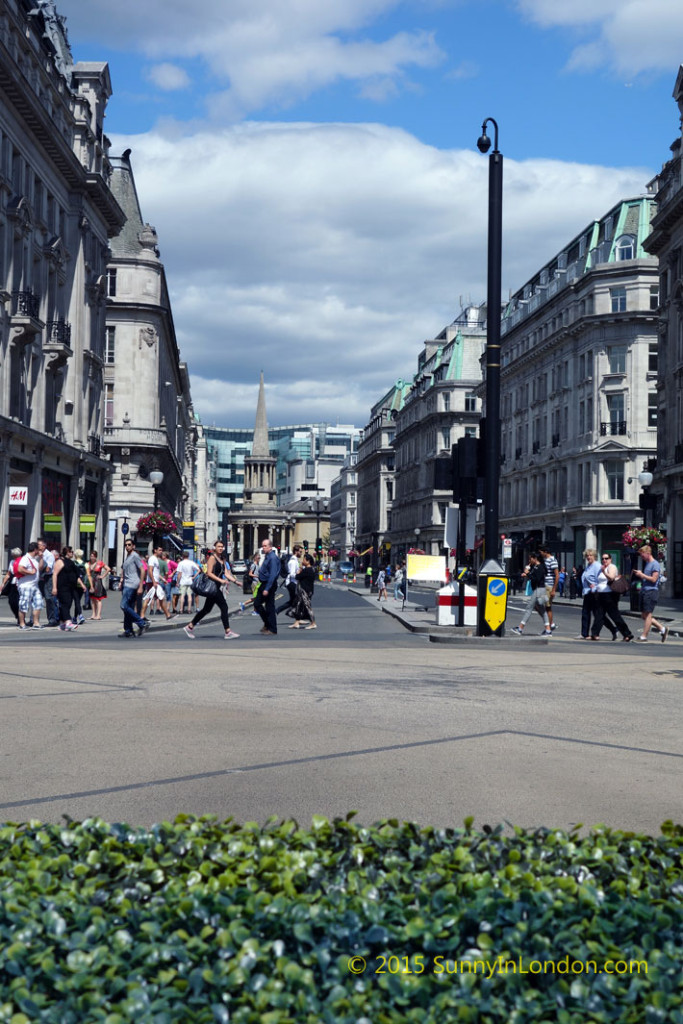 On a gorgeous sunny Sunday I hit Regent Street for the Summer Streets. For the fourth year in a row, every Sunday on Regent Street in July features a traffic-free area with pop-up entertainment, and of course excellent shopping.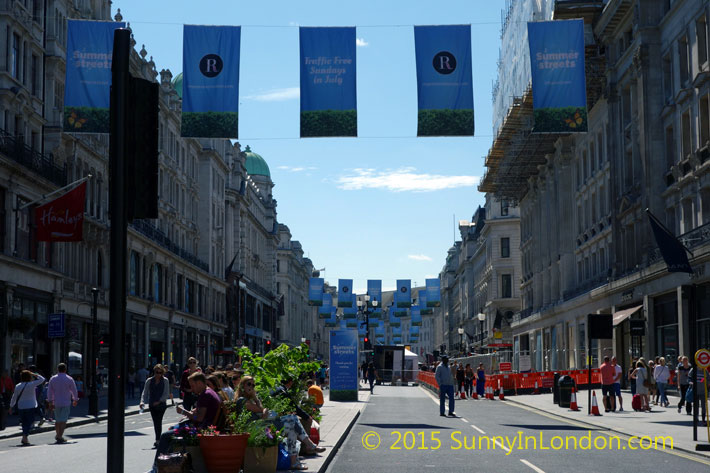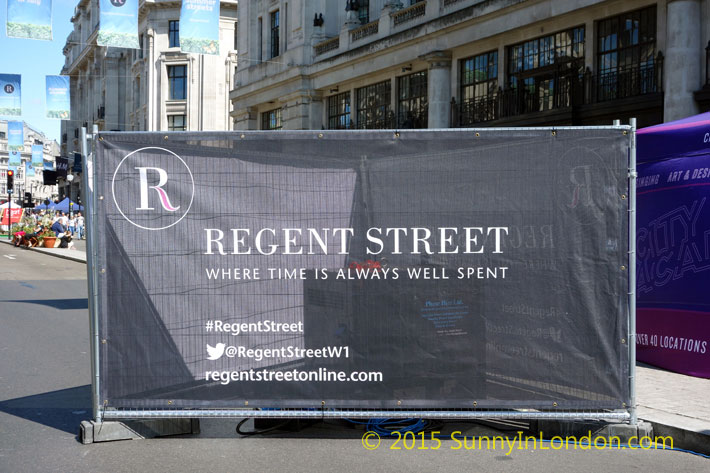 I started at the top of the street at Oxford Circus and walked South to Piccadilly Circus, stopping casually in all the shops I love.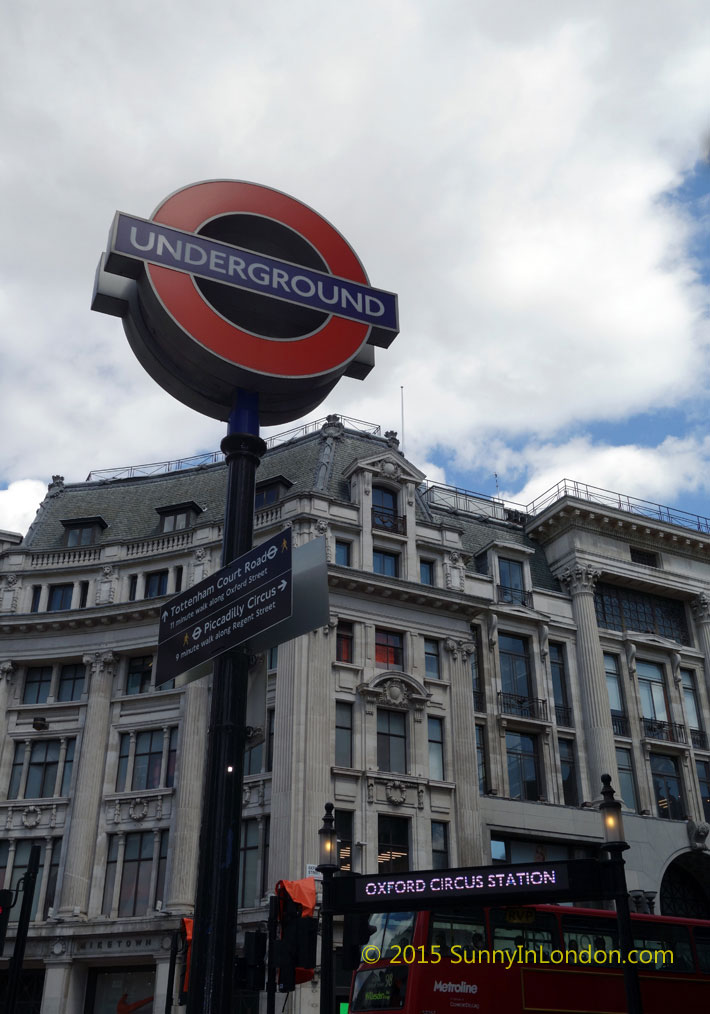 Generally, I try to avoid Piccadilly Circus because it's full of tourists (says the non-UK citizen in a thick American accent).
This guy, representing the Cool Britannia store, sure was amusing everyone passing him in a bus or by foot. I give him tons of credit for his energy and playful spirit.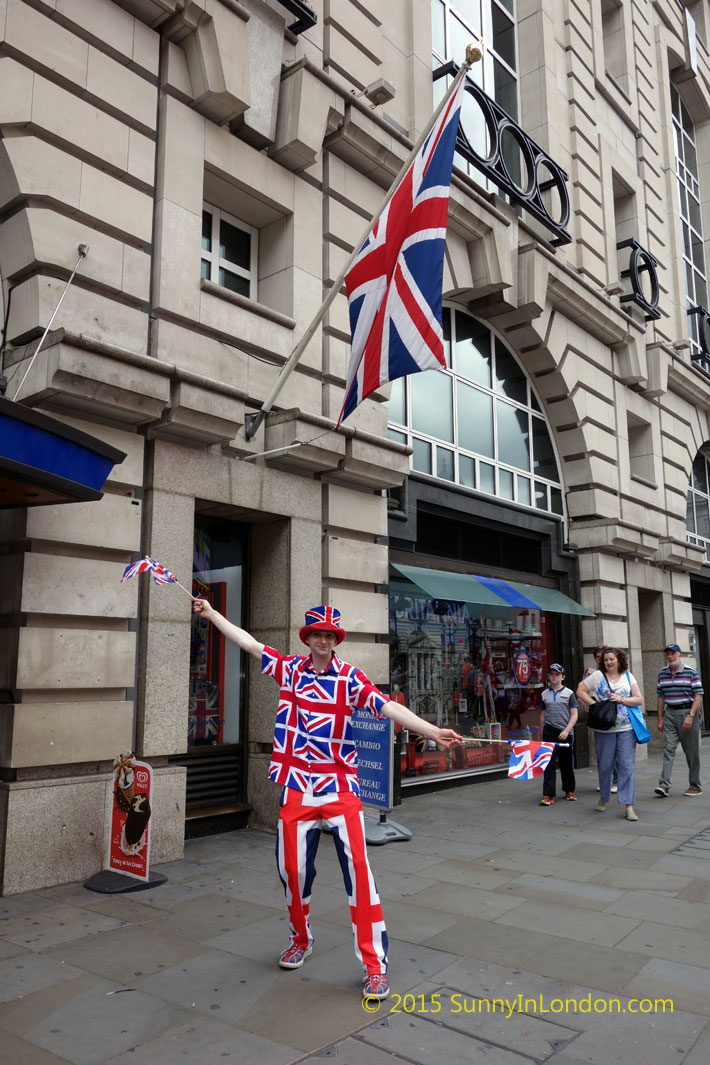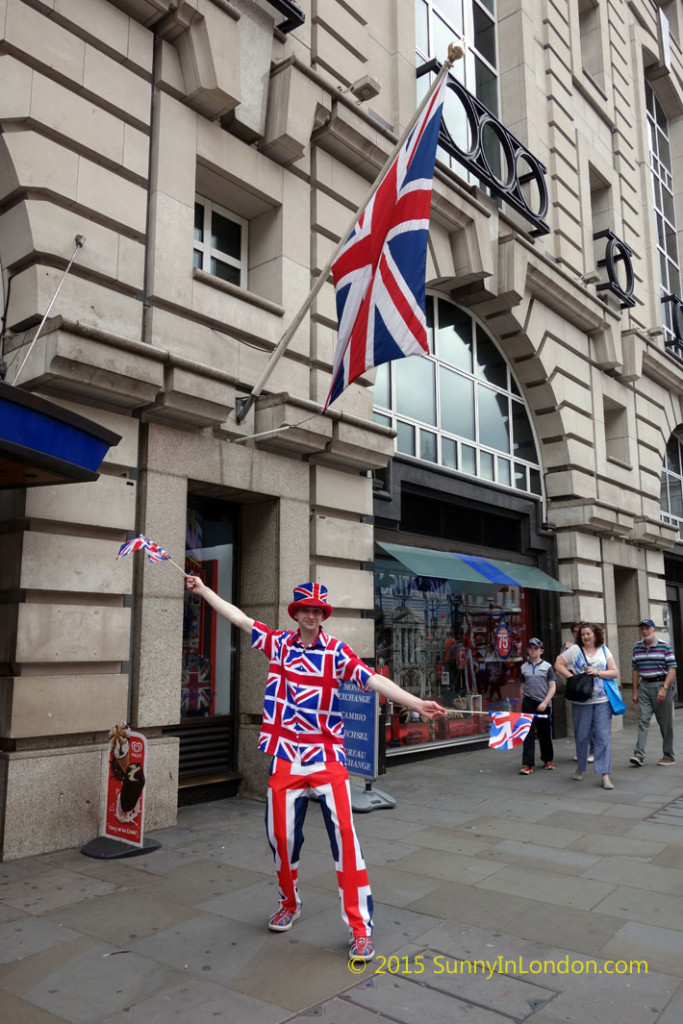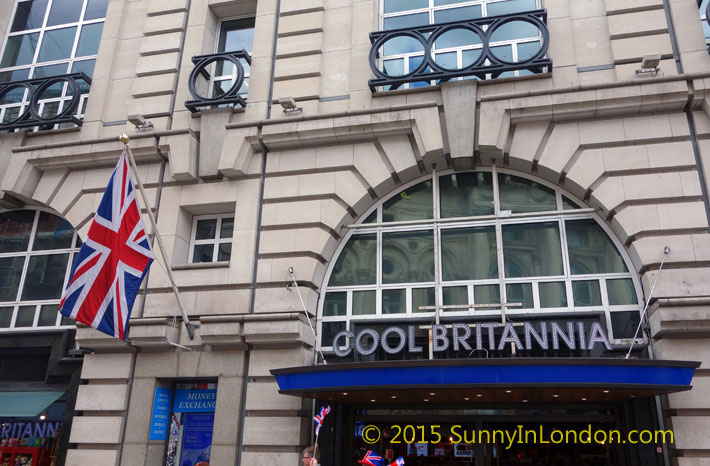 Next, I wandered over to Leicester Square and bumped in to a few of London's street performers.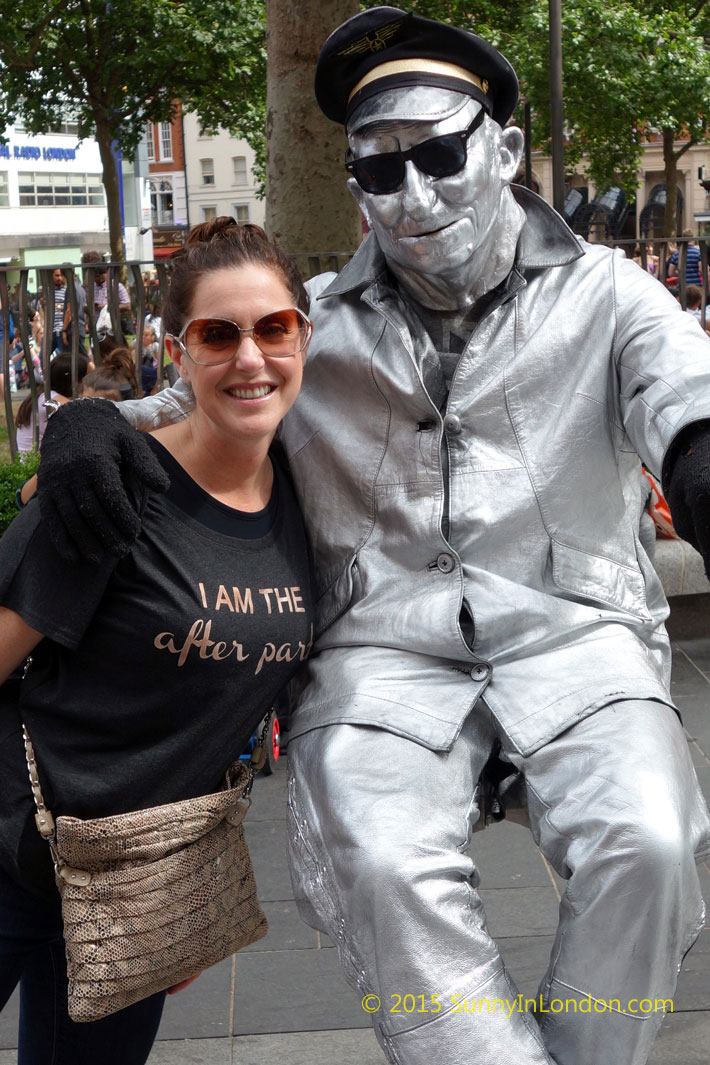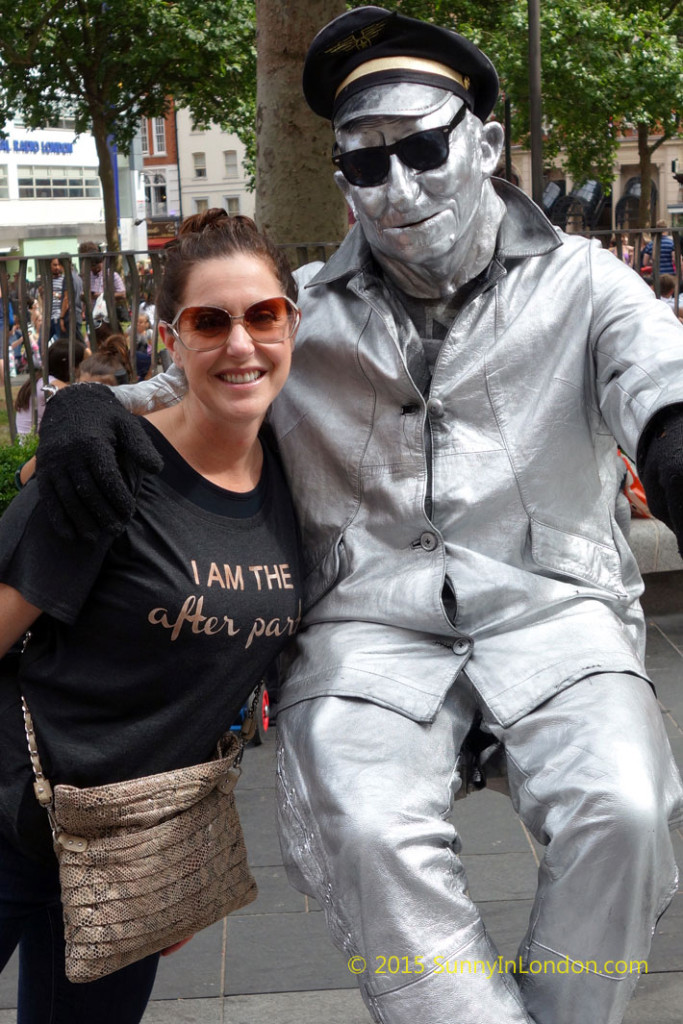 From there, I took a leisurely walk down to Trafalgar Square. I don't think many Londoners spend much time here due to all the tourists, but it's a fantastic spot to see many of London's landmarks. By just rotating your stance in Trafalgar Square, you can see parts of Parliament, Big Ben, Buckingham Palace and of course, the National Gallery.
Finally, I headed over to my favourite area, Covent Garden. I had seen Covent Garden Station's Periscope about their entry in the Bloomin' Underground competition and wanted to see the decorations in person.
Just a few days after this, I boarded a plane to America where I spent the next four weeks in Florida. While Londoners think this is just a brilliant opportunity, I will declare it's not that great in August because the humidity is horrid. Each day the temperatures hit around 90 degrees and severe afternoon thunderstorms are commonplace.
Some highlights of my time in Florida include visiting with my family, attending the Jacksonville Jaguars Training Camp and interviewing an NFL player about playing in London, and stocking up on tons of Michael Kors through great deals at Macy's.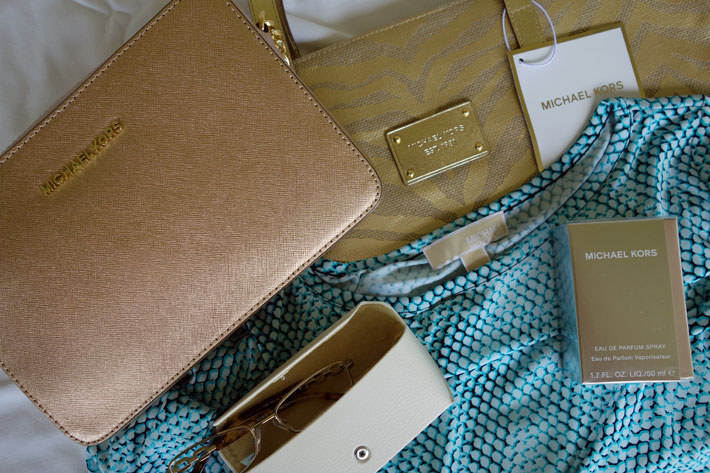 On a few days, I did have the opportunity to take long walks on the beach in the morning. But honestly, by 10am it was excruciatingly hot, so I didn't last longer than noon in the sand.
Just like my last day in London, I wanted to do something characteristic of the location just before I left. So, the morning of my return trip to London, I shot the sunrise at 6:45am with my GoPro HERO
 as I also did a Periscope of the Daytona Beach, Florida sunrise.
No matter what the temperature, seeing the sun rise on that gorgeous deep, flat beach is always remarkable. In December, Mr. Sunny will finally have a chance to see my hometown. At that time of year the weather should be gorgeous, so we'll be on the beach every day!
I always love returning to London, even though the Autumn means shorter days and not as much sunshine. There are so many unmissable London activities that began at the end of summer and will stretch through the upcoming months. For example, the Victoria and Albert 'Shoes: Pleasure and Pain Exhibition' is high on my list of things to do.
Where did you venture to this summer, Sunny friends? What's on your horizon now for Autumn?