A restaurant review on the internet is like a star in the sky. Who has time to look at every one? So, as promised, start your watch, Sunny friends…
On your mark.
Get set.
Restaurant Review, the Starters:
– Lamb Cutlet, Salsa Verde and Rocket
– Crostini Selection featuring vine plum tomato and basil, goat's cheese and Parma ham with fig, beetroot cured salmon, horseradish cream and pink peppercorn
– Quick-fried taleggio parcels (onion rings, balsamic and apple fig chutney)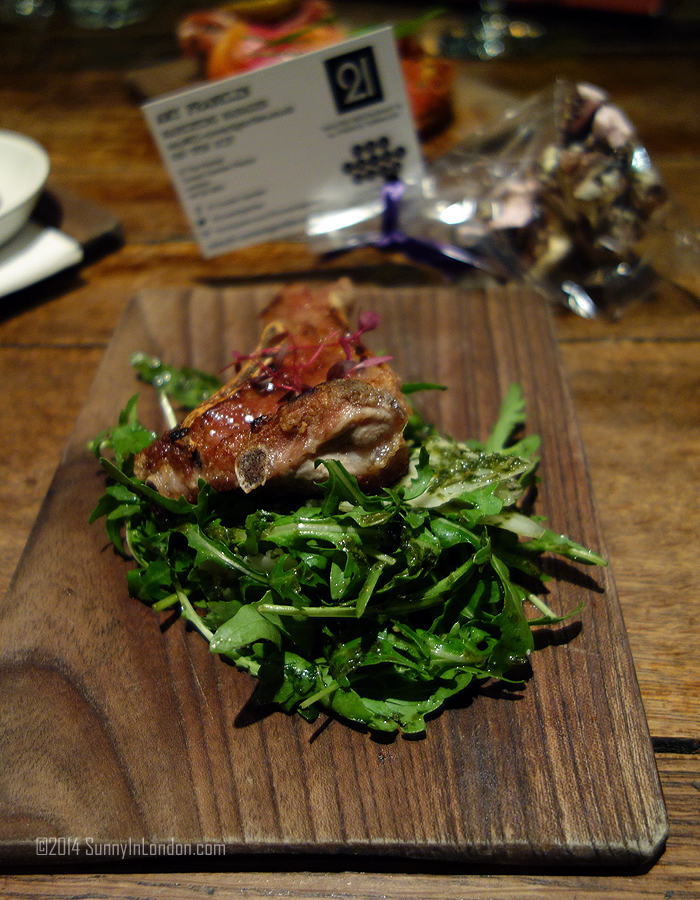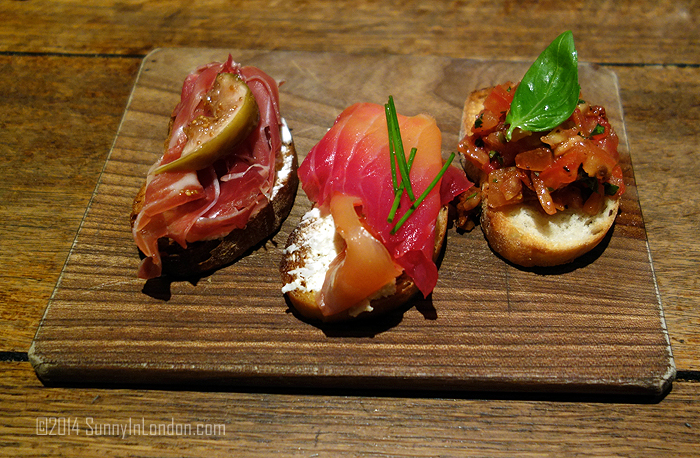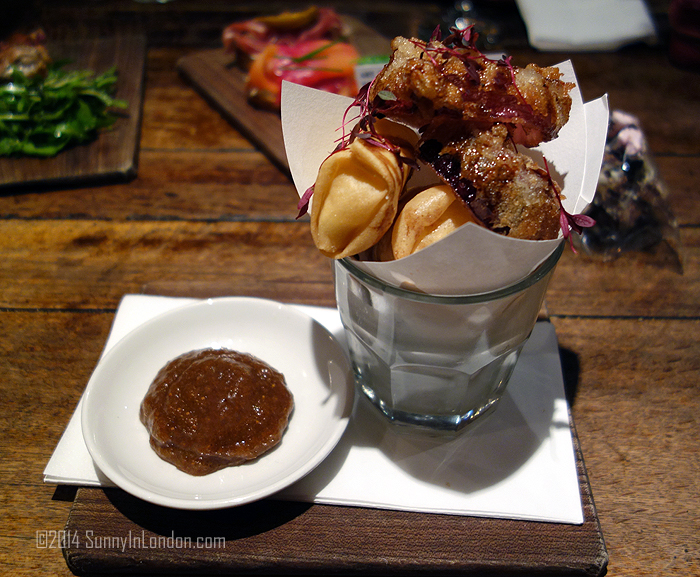 Restaurant Review, the Mains:
– Wild Mushroom Ravioli
– Aubergine Parmesan Shutter (baked eggplant, tomato, sweet basil and mozzarella)
– Salmon Cooked in a Paper Bag with baby leeks, garlic, rosemary and broccoli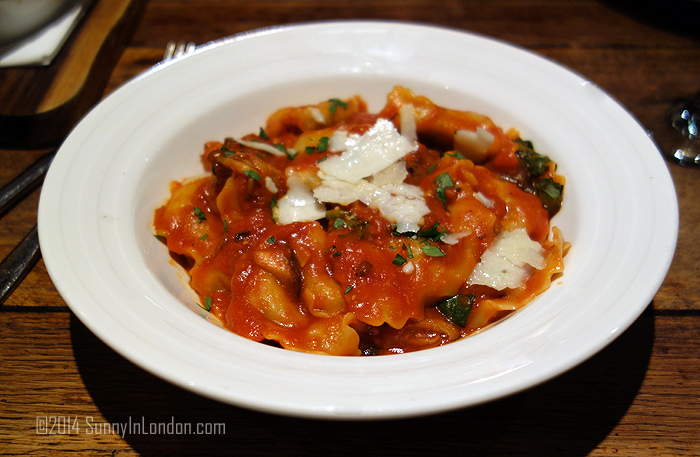 Restaurant Review, the Dessert:
– A special platter made by the Chef when we requested he send us anything he wanted.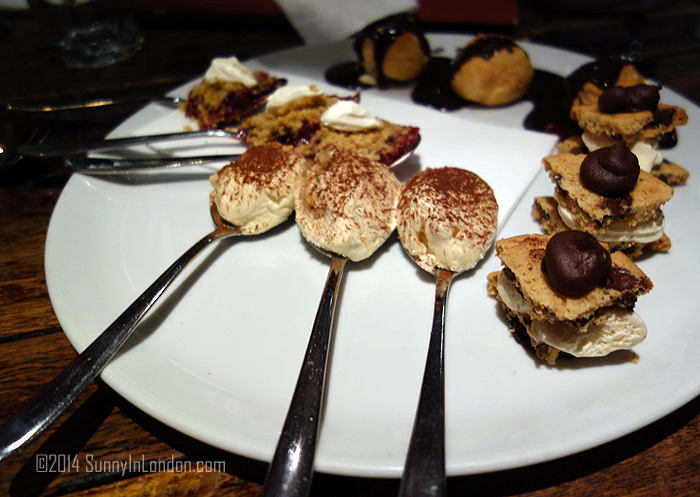 Restaurant Review, the Eaters:
– ME!
– Ashleigh from Quintessentially Me
– Angie from Silverspoon London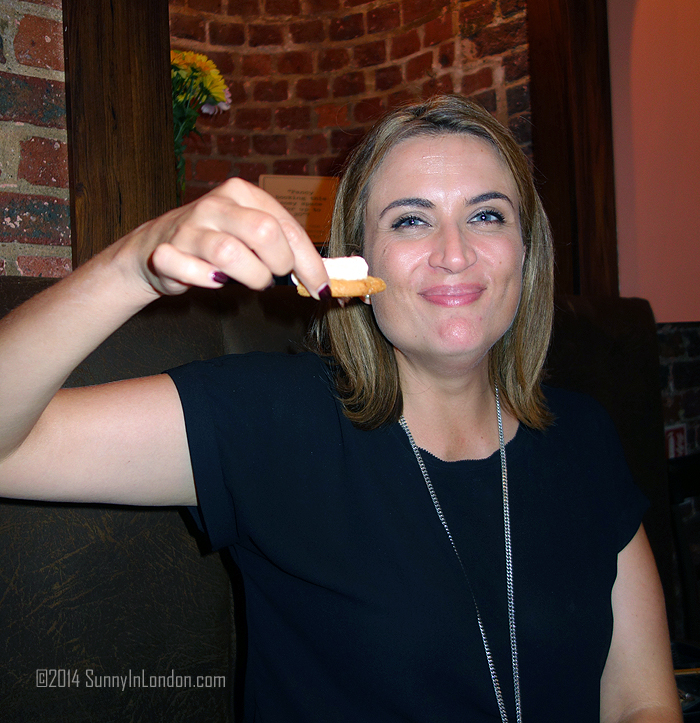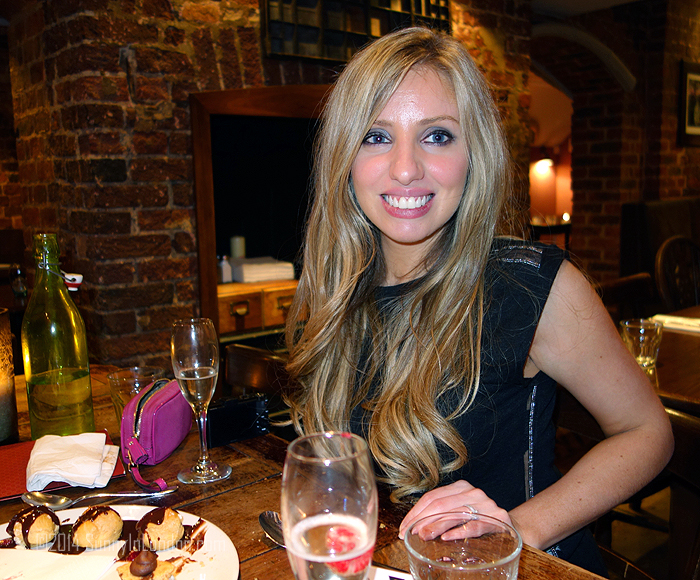 Today's lightning post features pictures from the second time I went to 21 Covent Garden. I was invited to a cocktail party at the Print Room to preview their Christmas drinks and menu. The Christmas menu includes a course lunch meal for as low as £19.95 and a 3 course dinner for as low as £24.95.
My blogger buddies and I (who have all written about this Covent Garden restaurant) chose to stay on our own for dinner.
Both times have been truly remarkable. In fact, I am so impressed with this London restaurant, I included it in my 5 Places You Can't Miss in Covent Garden feature. And, if you go, you haaaaaave to try this…