Having trouble deciding between the Nutribullet vs Ninja Bullet for yourself or someone else as a gift? Wanting to learn more about the applications for either blender? If you are then you're in the right place. And, yes, I do have both of them.
I didn't intend to purchase both superfood machines. After doing a bit of research last year, I chose the Nutribullet and was really happy with the decision. A few weeks later, a PR company contacted me to do a food review and part of the promotion involved giving me a Ninja Bullet. If you're interested in these blenders, you'll be happy to know that there are a variety of different blenders waiting to be discovered.
While I didn't have space in my London flat for two versions of the same type of kitchen appliance, I did want to have a contest between the Nutribullet vs Ninja Bullet blenders to see if there really is a difference.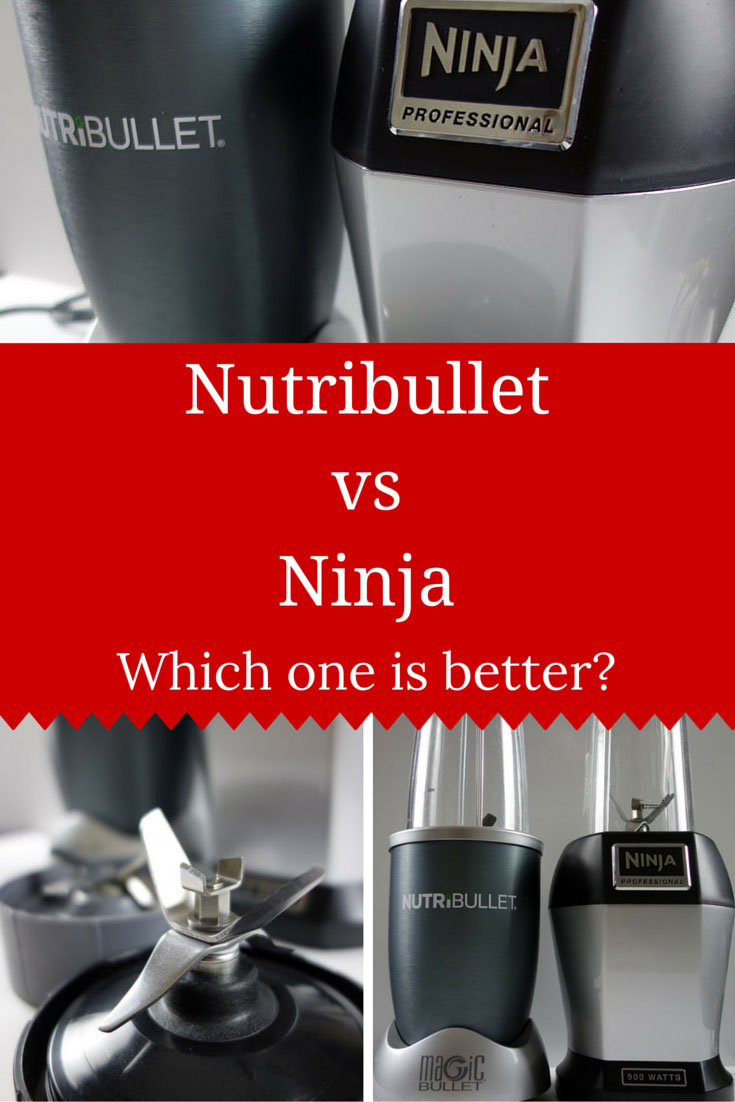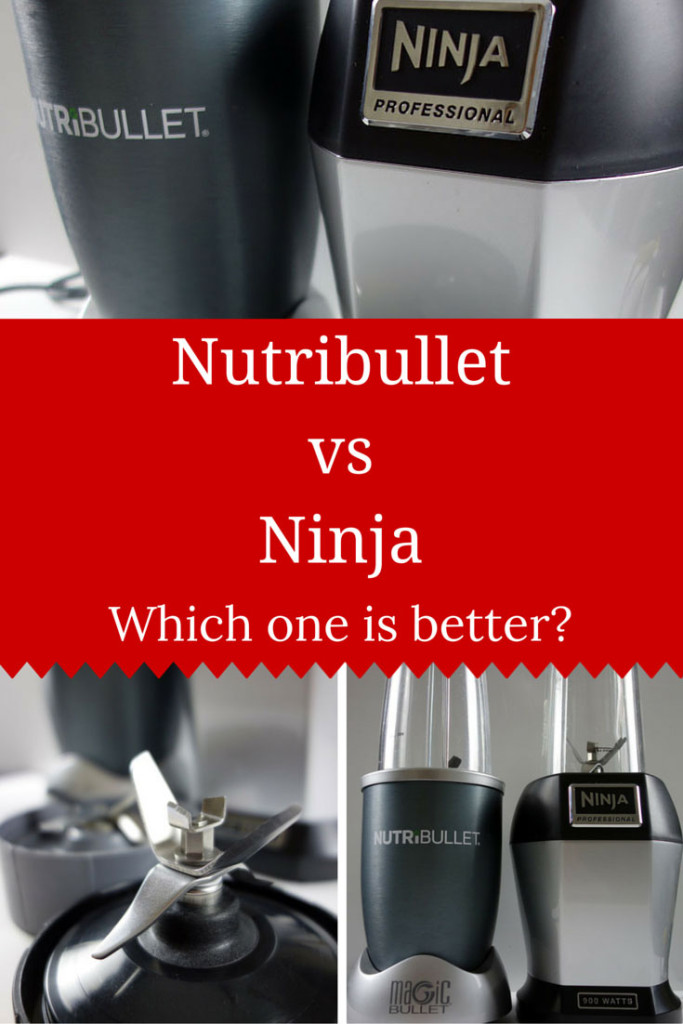 Nutribullet vs Ninja Bullet Blender: Fill Line
One fault for the Nutribullet against the Ninja involves the fill line. It's not as high, so it can't fit as much food. However, the smoothies and shakes I make in the Nutribullet are just fine.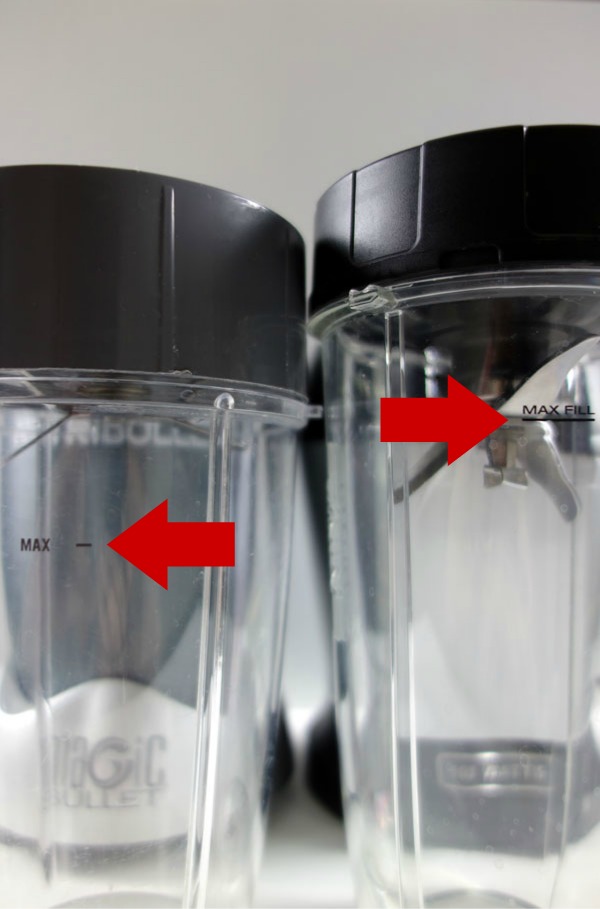 Let's face it, no one is going in to food coma from a healthy smoothie. So, even though I am not 'super full' when I finish my drink, it's certainly a big enough portion size when I make it in the Nutribullet, despite the lower capacity.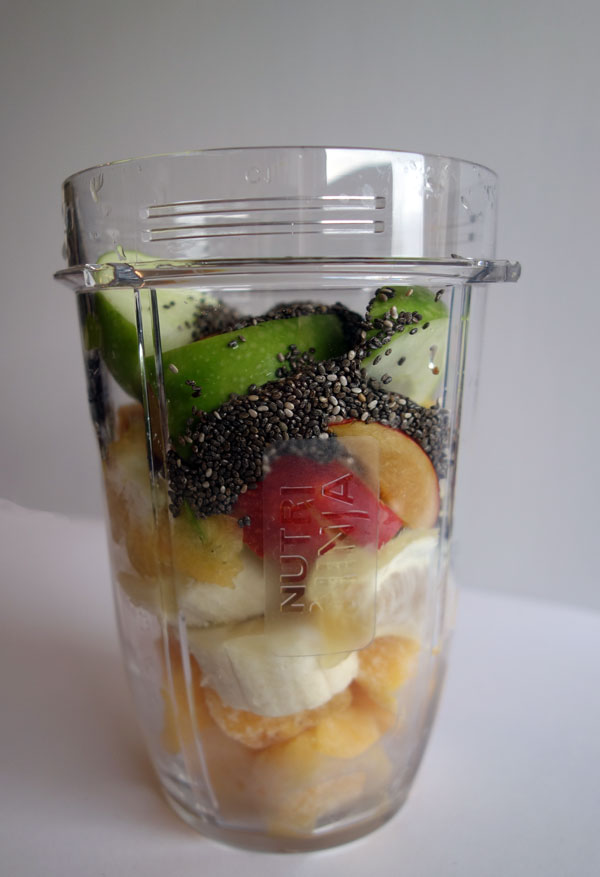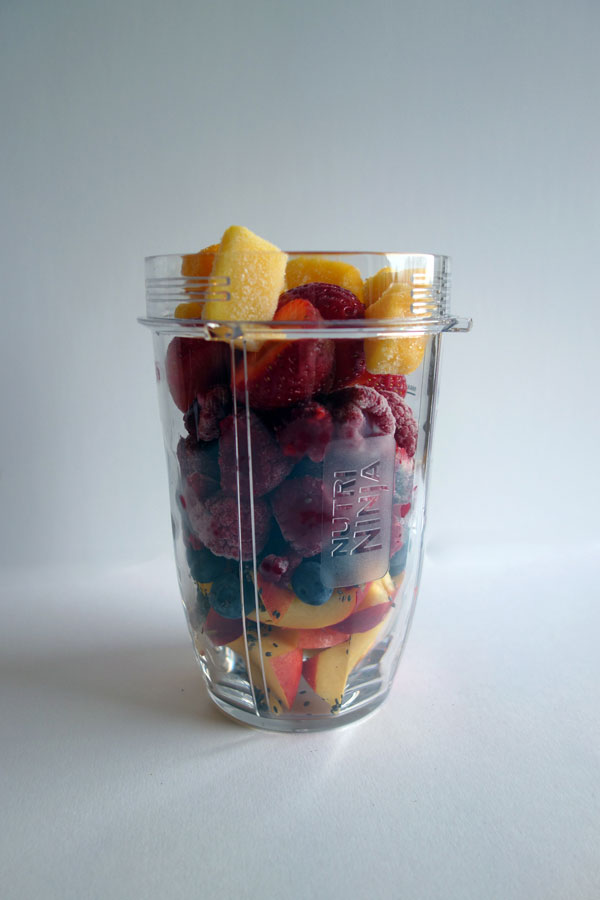 Brain freeze happens with both, regardless of the drink content amount. 😉 Please note that I don't fill the container as high in the picture above when I actually make smoothies. That was just for a nice shot.
Nutribullet vs Ninja Bullet Blender: Travel
Both of these models come with travel containers. The Nutribullet model I have has one container that has an attached handle. The Ninja does not have a handle. However, it does have a flip top in which you can put a straw or take sips without worry of the drink spilling easily.
Living in London as an American expat, I don't drive. Therefore, I don't have to think much about putting my smoothies in a car's drink holder. In America, you may wish to consider this. Although, all the cars I drove in the US didn't have cup holders big enough to fit either of these blenders' containers. I was lucky to get a Skinny Venti Latte from Starbucks in my vehicles, much less a wide shake holder.
Nutribullet vs Ninja Bullet Blender: Recipe Pictures
Both food extractors come with tons of recipes. There are also an abundance of healthy smoothie recipes on Pinterest. The Nutribullet has a flat blade and an emulsifying blade. I haven't used the emulsifying one yet.
While both blenders have an apparatus with four blades, the Nutri Ninja's are higher in to the container. Because of this deeper reach, it processes recipes featuring ice with a much smoother, creamier consistency. Against the Nutribullet, it produces a better texture.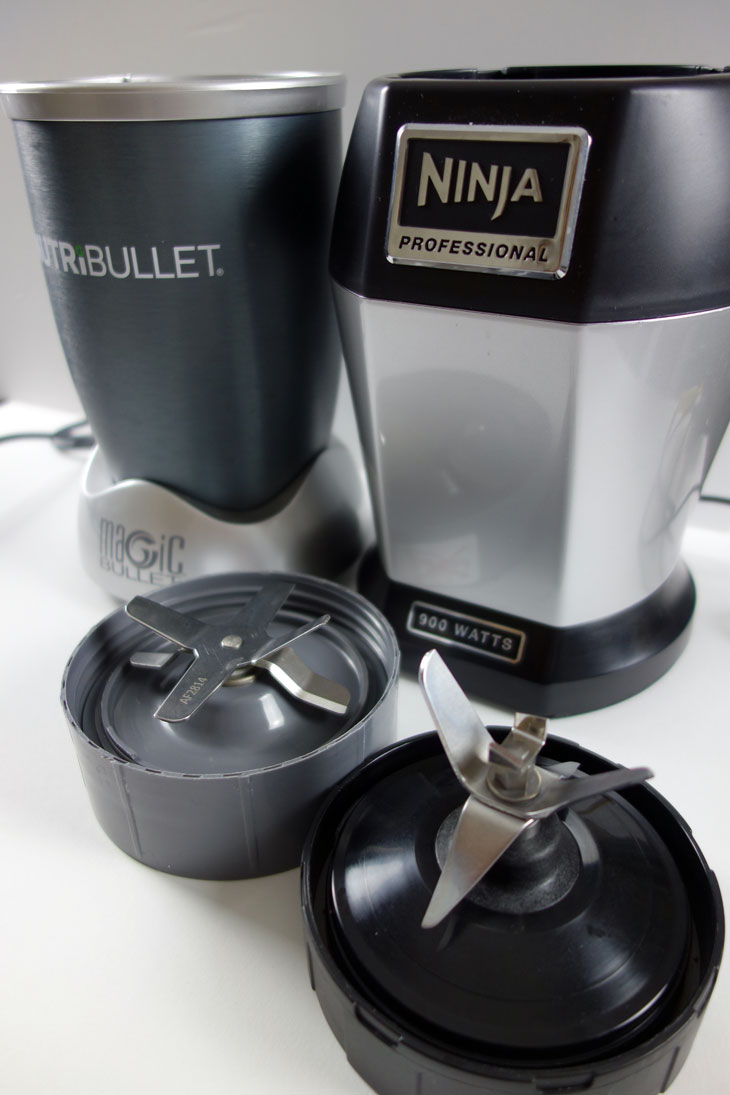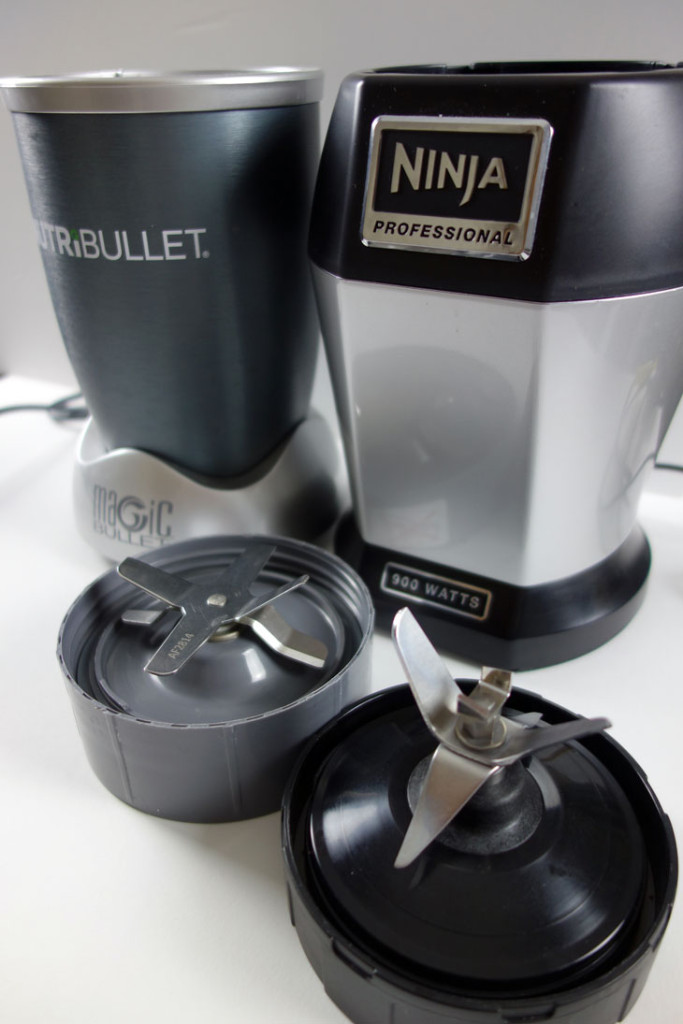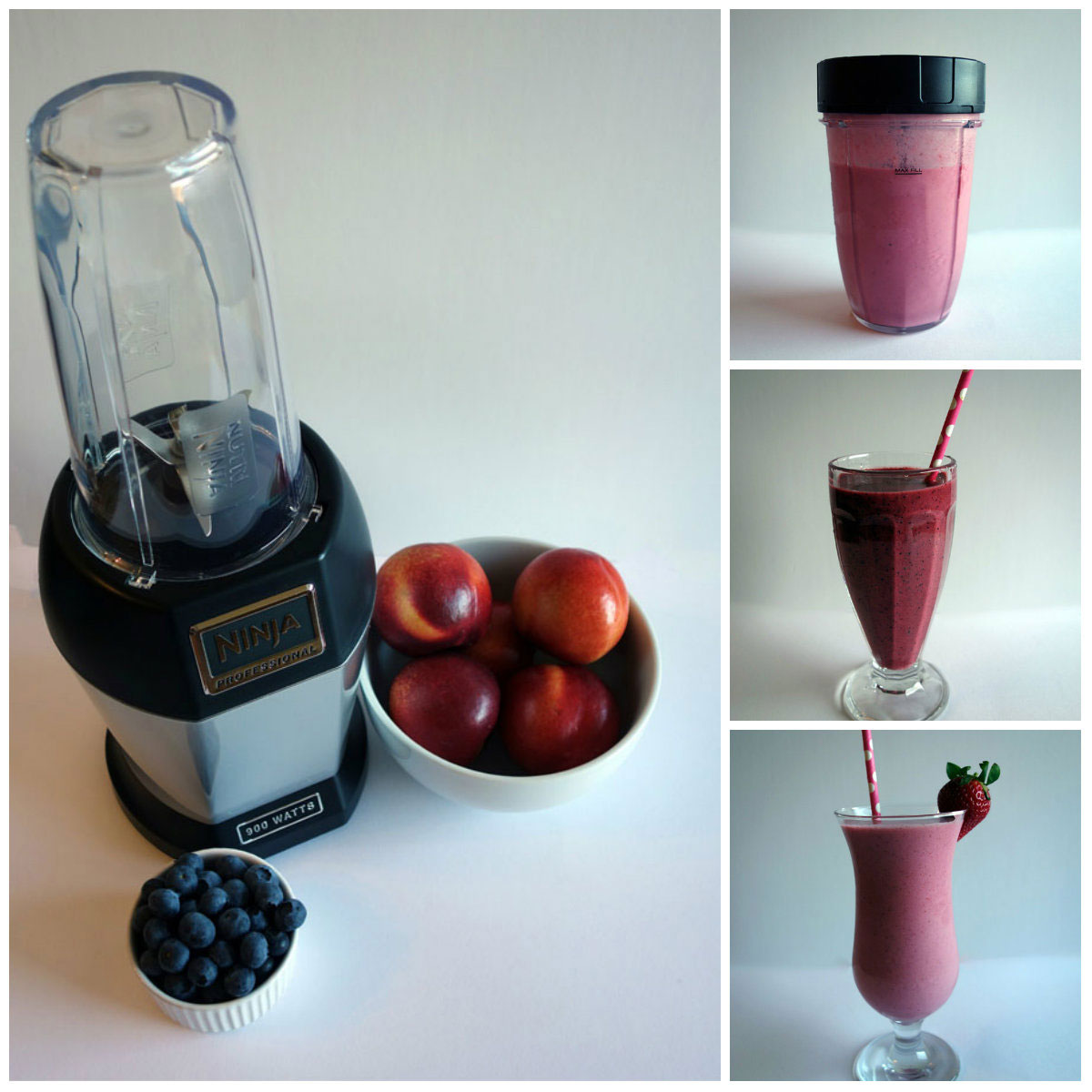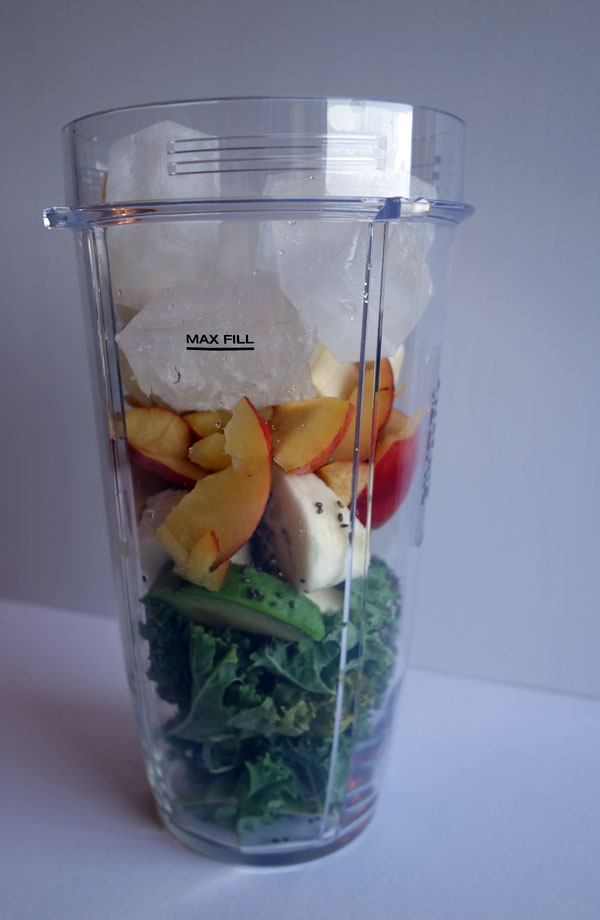 Nutribullet vs Ninja Bullet Blender: Cleanup
Both of the blenders are dishwasher safe. However, I always clean each by hand with dish washing liquid in my kitchen sink. This is because they will last longer.
Cleaning each of them this way is a giant pain. Even if I fill them with water and soak them for a while, I still have to use a scrub brush quite a bit on the containers. The grooves where the lids screw on also take additional time because super fine food grit gets stuck there easily. Obviously the blades need considerable care when washing by hand.
This is a reason why I prefer the Nutribullet. Since I clean my manually, the higher blades on the Nurti Ninja Bullet make me more receptive to injury in comparison.
Nutribullet vs Ninja Bullet Blender: Motors
It is best to use the pulse method for both of the food extractors when making healthy smoothies or other drinks. It's shocking how in just a few pulses you can see and really feel the difference between these two machines.
This brings me to my ultimate deciding factor- fear.
I'm not kidding. The Nutri Ninja is hands down my least preferred of the two food extractors. Every time I use it, I am afraid for my life. The motor seems too powerful. It's difficult for me to manage because I feel like I am really not in good control of it when it's processing food. Whereas, the Nutribullet is simple and smooth to use.
Nutribullet vs Ninja Bullet Blender: Price
The biggest reason I choose the Nutribullet over the Ninja is because of how nervous the Ninja's motor makes me I hold the container to pulse contents. That being said, there actually is an even better reason why you should like it too- the price!
The Amazon UK NutriBullet
vs Ninja Bullet
price comparison is below. You get more accessories with the Nutribullet in the UK for a little bit more money.
However, for US shoppers, Amazon.com features the 12-Piece Magic Bullet NutriBullet
and the Nutri Ninja Pro (BL450)
for these prices:
Please note, even though the above products are referred to as 'blenders' they are not. Nor are they juicers. They are technically called a Food Extractor.
I'd love to know your thoughts if you have one of the above mentioned products. What success have you had?