Ever have a lunch in London that was literally Off the Wall?
I did! And it was lovely!
Recently, I met Lucy from Foodie Force at the Apex London Wall Hotel for our first lunch date. You may remember Lucy from my evening at the Underground Cookery School in London. She was one of the bloggers at the event and frequently comments on Sunny in London. Lucy is a super fun foodie! You'll love her blog.
I had been looking for an opportunity to invite her to lunch, and we were finally able to make it happen.
However, Sunny friends, she's not what made this lunch Off the Wall.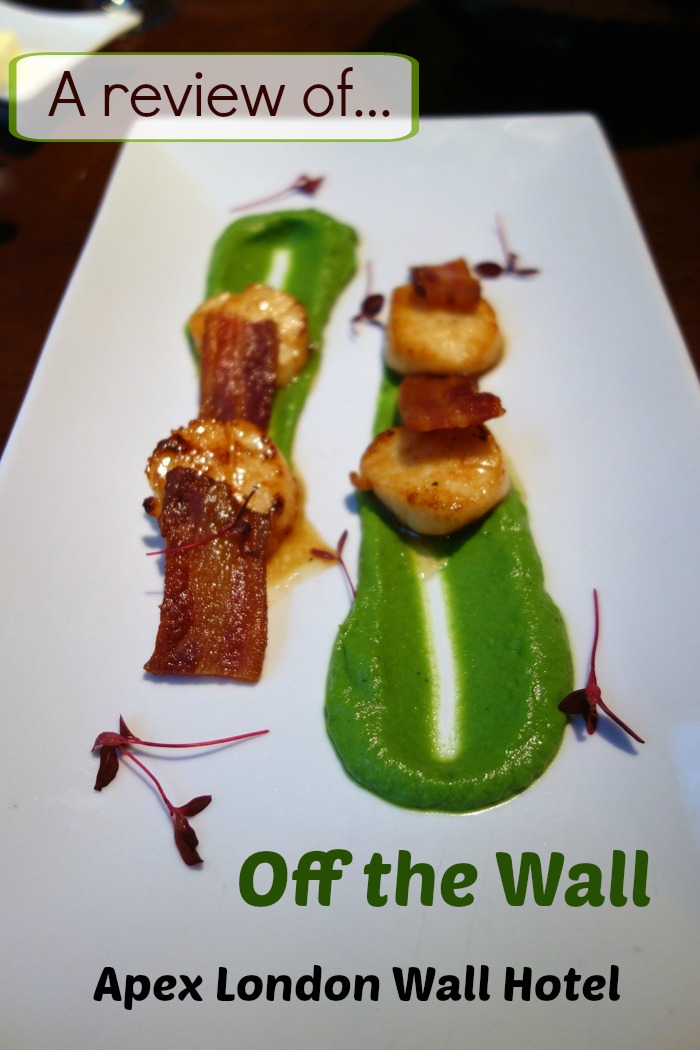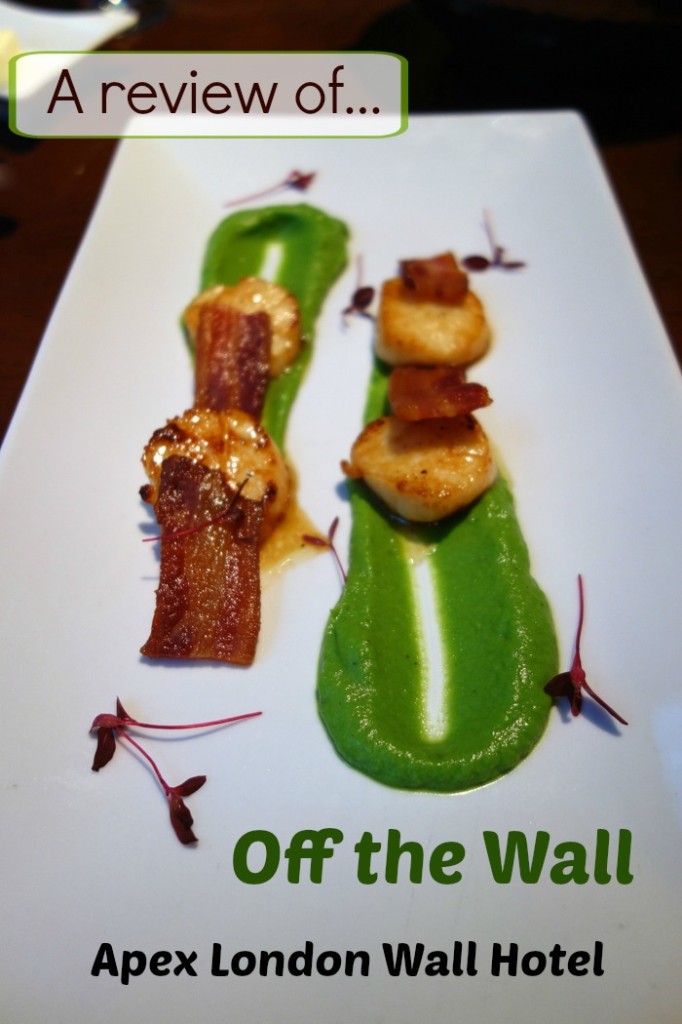 No, it's actually the restaurant's location! It's in the Apex Hotel London on 7-9 Copthall Avenue, London EC2R 7NJ. If you're familiar with that area of the City, it's just south of the street named London Wall.
Ha!Ha! Get it? 😉
Since we dined on a weekend, we missed the hustle and bustle which takes place during the week at this restaurant. As much as possible, I like to avoiding visiting during peak times when it's for a review. So, don't be deceived by the empty seats.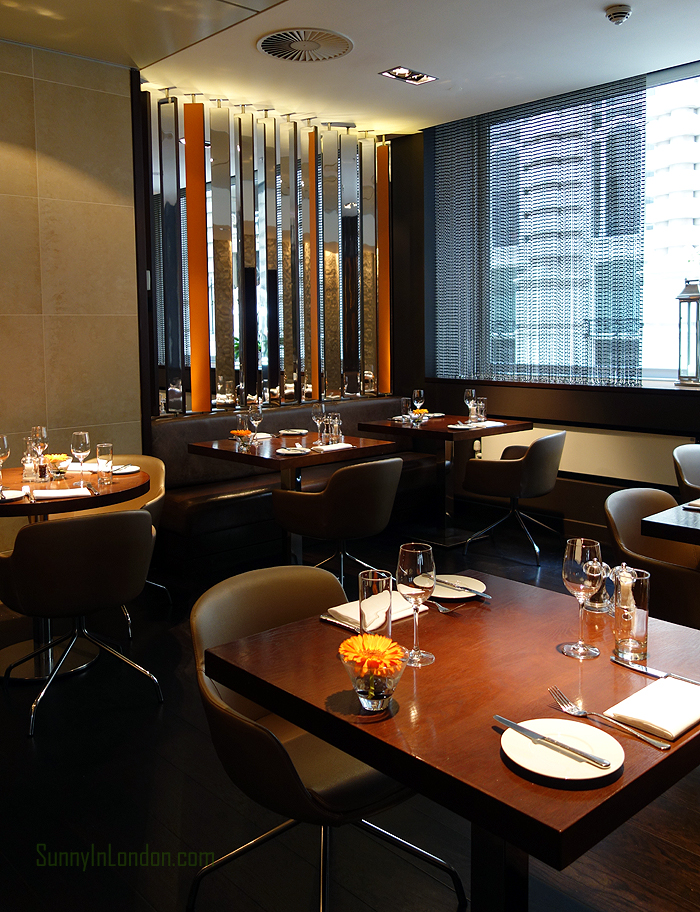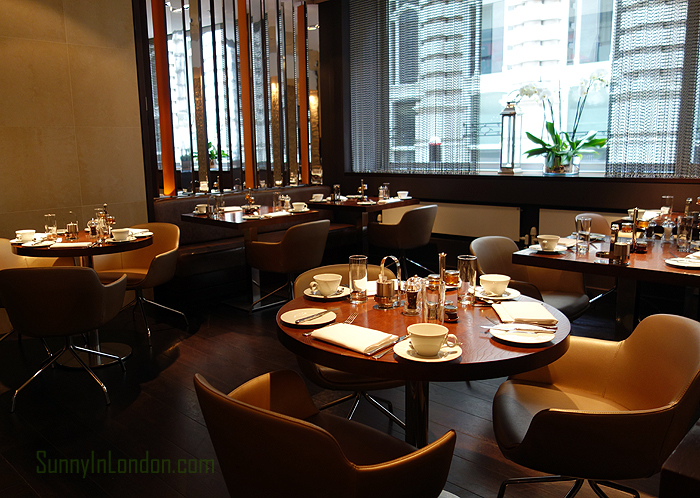 After we were seated and had chatted for a bit, Lucy and I ordered from the a la carte menu. For a Starter, she chose the Pan-fried Scallops, Broccoli Puree and Crispy Bacon.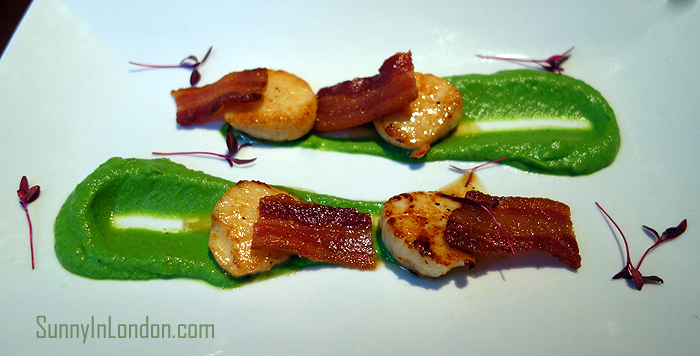 Oh man, was I jealous. It looked so colourful and delicious. She assured me- it was.
For my Starter, I picked the Buffalo Mozzarella, Figs Salad and Aged Balsamic Vinegar.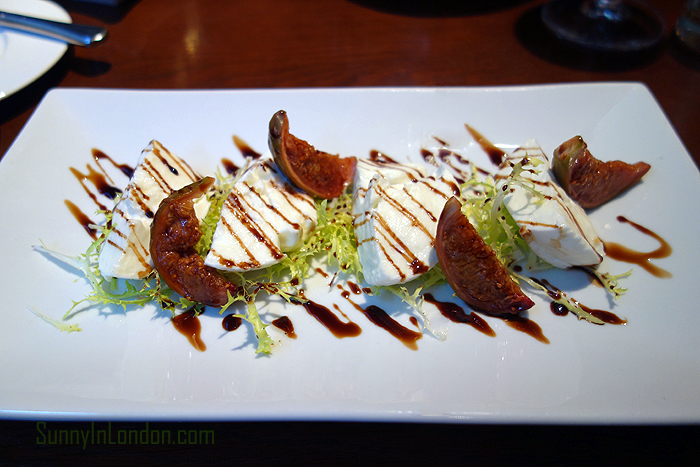 This is the first time I have experienced figs served with mozzarella, rather than the old Italian tomato song and dance. I say, 'Well done!' to the Chef. The slight tartness of the balsamic vinegar paired with the light and airy mozzarella was perfection.
Next, we each had a Main. Lucy selected the Pan-fried Cod, Crushed New Potatoes, Mangetout and Lemon Oil. This fish was a great catch from every angle.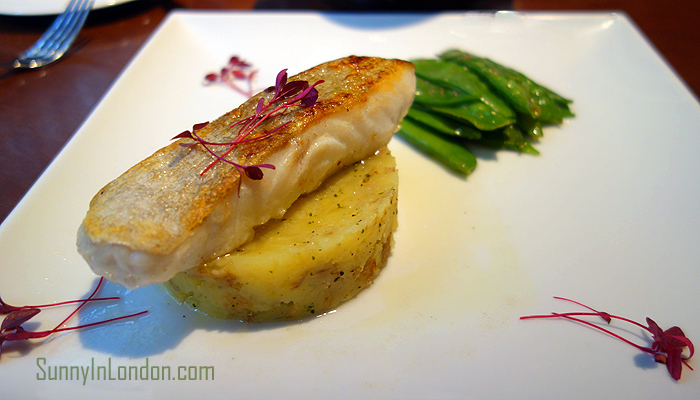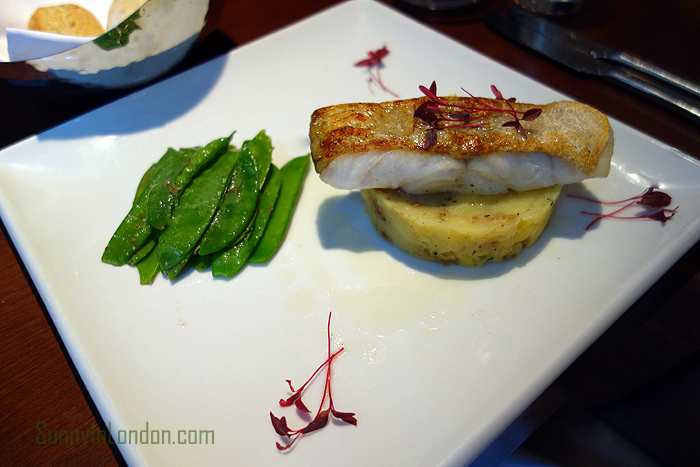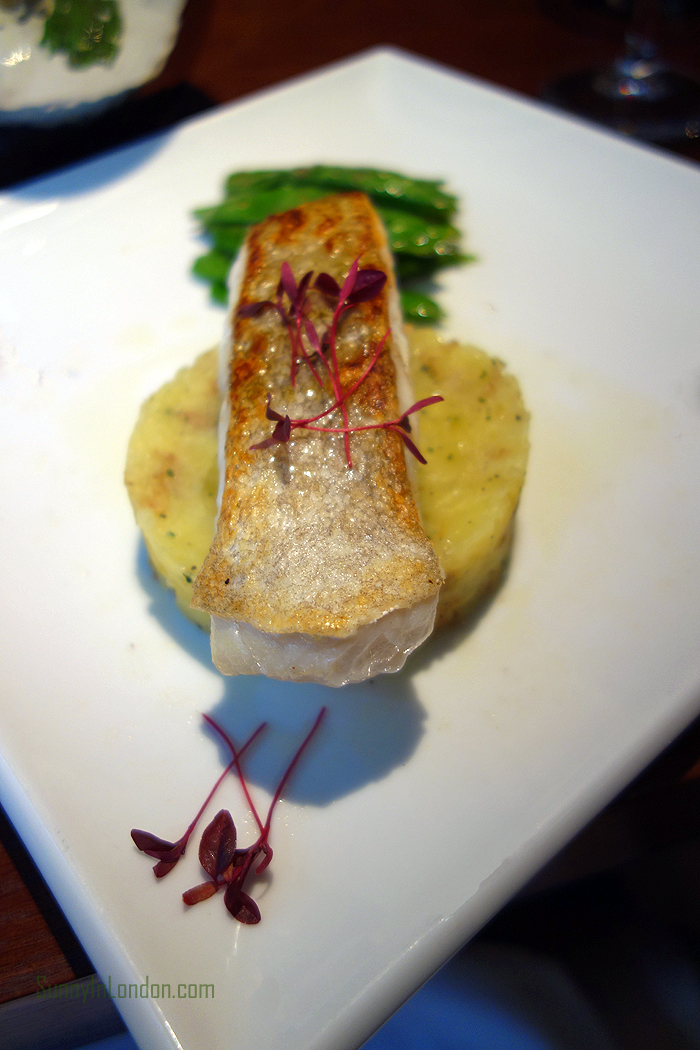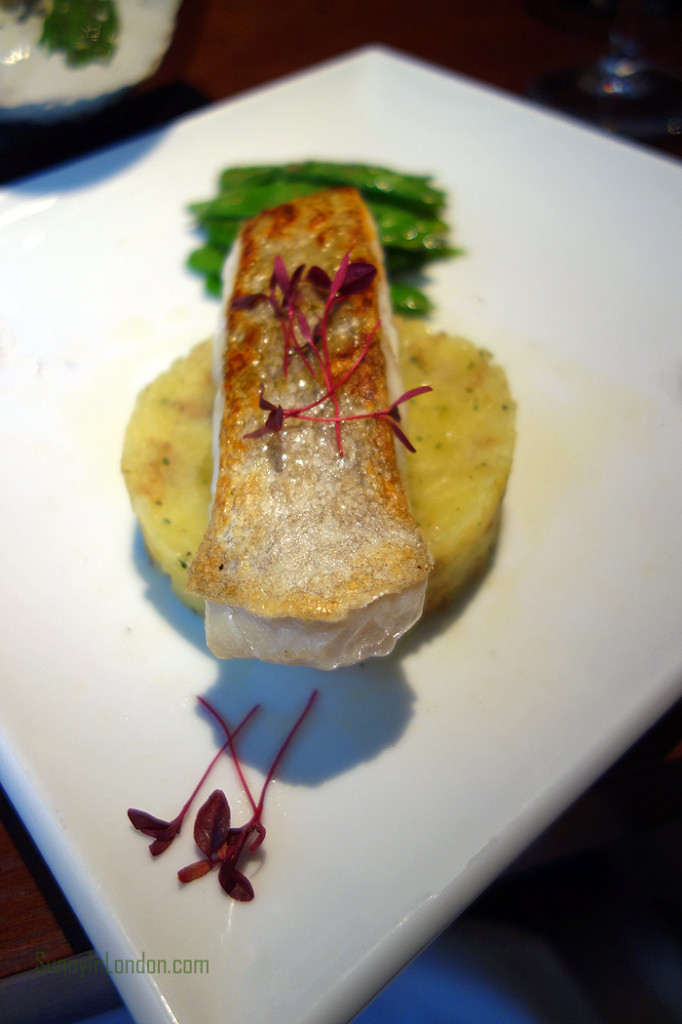 I went for the Risotto, Roasted Courgette, Sundried Tomatoes, Ricotta Cheese and Watercress. While I'm not a fan of sundried tomatoes, I have to say every ingredient blended together with purpose and excellent flavour.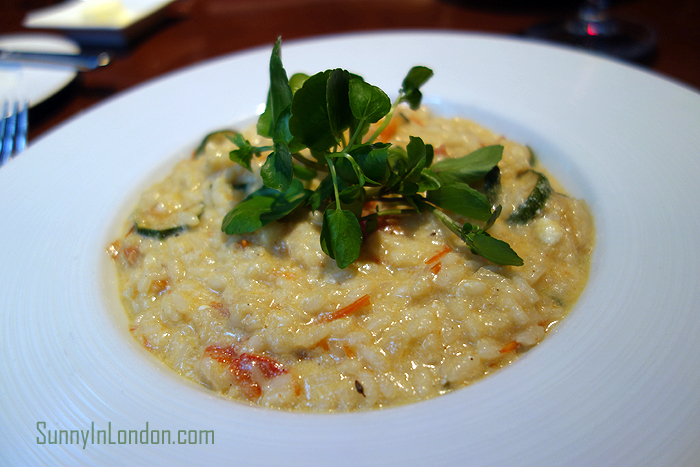 I often order Risotto and feature it on the blog. It's also one of this Italian girl's favourite dishes to make. The incorporation of ricotta in risotto is actually off the wall to me. Pun totally intended. I find its use here very intriguing. It was definitely the key to what made me cherish each bite.
The secret to risotto is stirring it slowly, while cooking it until it hits a perfect creamy consistency. Ricotta puts a very nice movement in to the mixture. I'll have to seek some recipes with it and give it a go in my Sunny kitchen.
When I reflected on the surprising use of figs with mozzarella and ricotta in risotto, I started thinking that maybe there was a little more to the restaurant's name, Off the Wall. Perhaps a sneaky ingredient here and there is a sub-theme to what they present?
One thing is absolutely for sure- they may be literally off the Wall, but their quality of food, service and ambiance is definitely on target!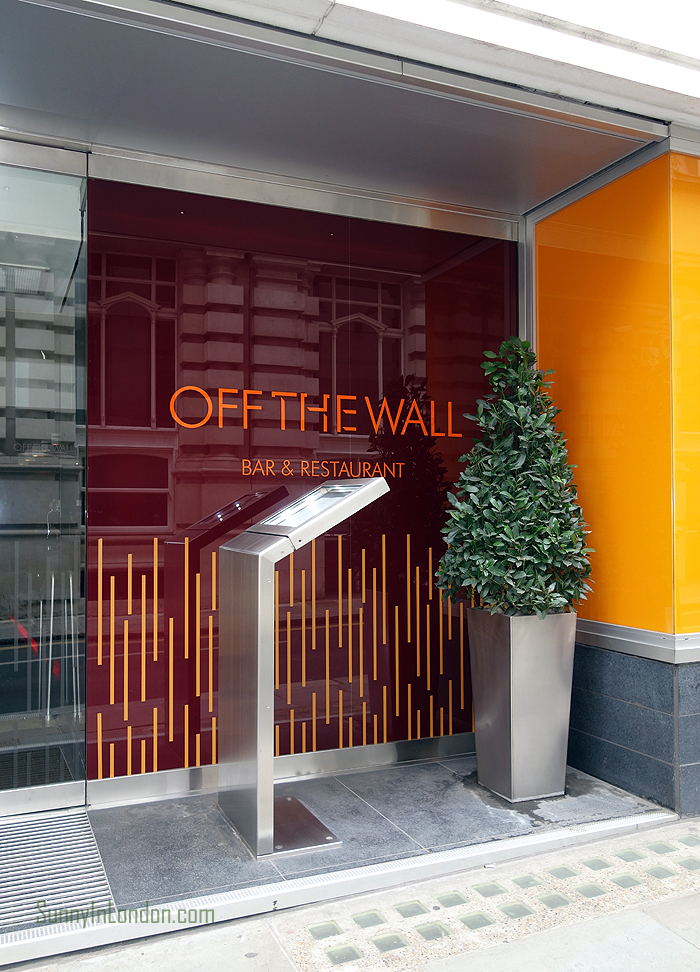 I'd recommend Off the Wall Restaurant in the Apex London Wall Hotel to anyone seeking a stylish, fine dining restaurant in the London City Centre. The ample natural lighting available in both the restaurant and bar make it a gold star location for a sunny in London day.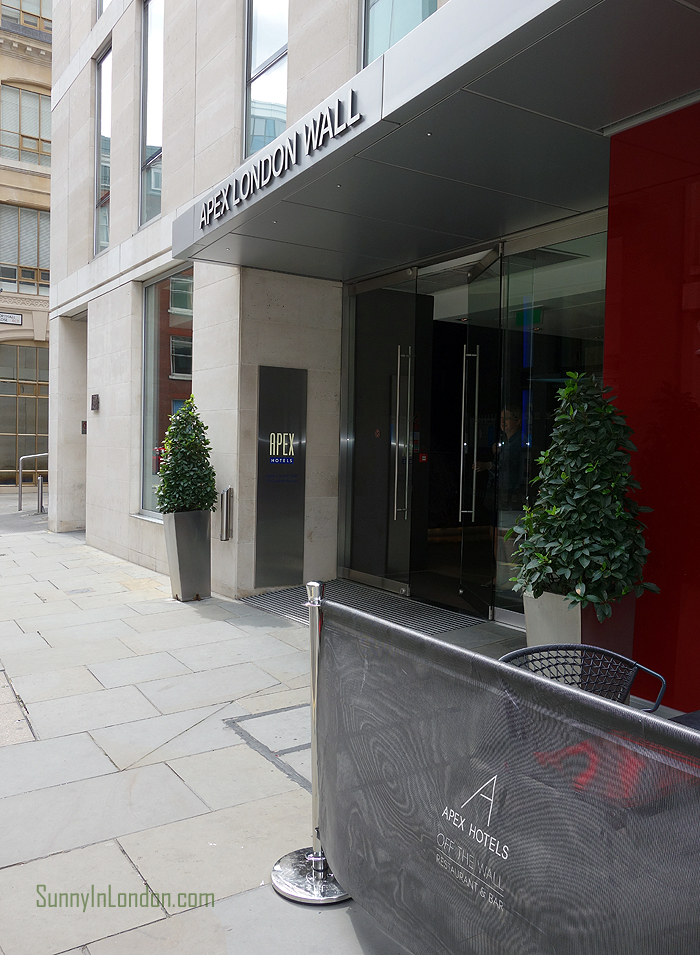 Our meal at Off the Wall was complimentary for the purpose of a review. This did not influence my opinion. All thoughts represent original, honest impressions.
Have you been to the Off the Wall Restaurant and Bar? Where are your suggestions for a sunny restaurant in the City?