That's right. I increased my Twitter reach to 1 million tweeps in just a few months. The great news is I'm going to not only tell you how… but also help you do it too!
I started Sunny in London less than a year ago and have only lived in London since mid-January. I've worked hard to create content that was fun and meaningful, but I've also been strategic about developing a strong, organic following. Today, I'm nearly at 5,000 followers on Twitter. My combined followers on Instagram, Pinterest, Facebook and StumbleUpon and LinkedIn total 6,500+. Today, I'm nearly at 5,000 followers on Twitter.
My combined followers on Instagram, Pinterest, Facebook, Google+, StumbleUpon, and LinkedIn total 6,500+. At one point, I remember struggling to even get to 100 followers, especially with my Instagram account.
But three months ago, I investigated and joined one more. It made all the difference!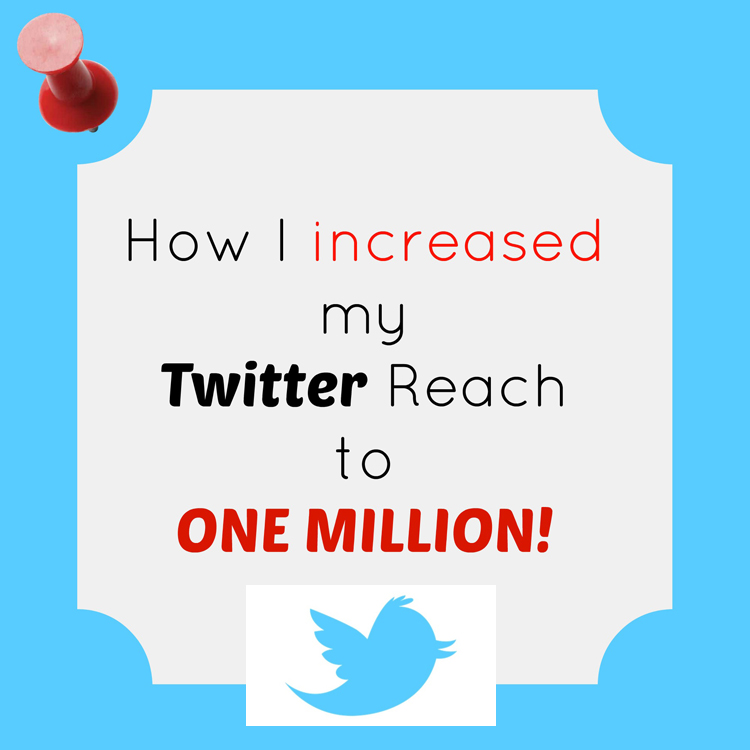 My big secret is…. I joined Triberr.
Heard of it?
After avoiding the task for a few weeks, I finally took the plunge and spent a few minutes learning about Triberr. The deciding factor to join was because it is based on sharing. That was the one missing piece of blogging that kept bugging me. I felt that I wasn't able to share others' content nearly as much as I had wanted.
Now, I'm connected to around 1 million possible people who can see my content via Twitter.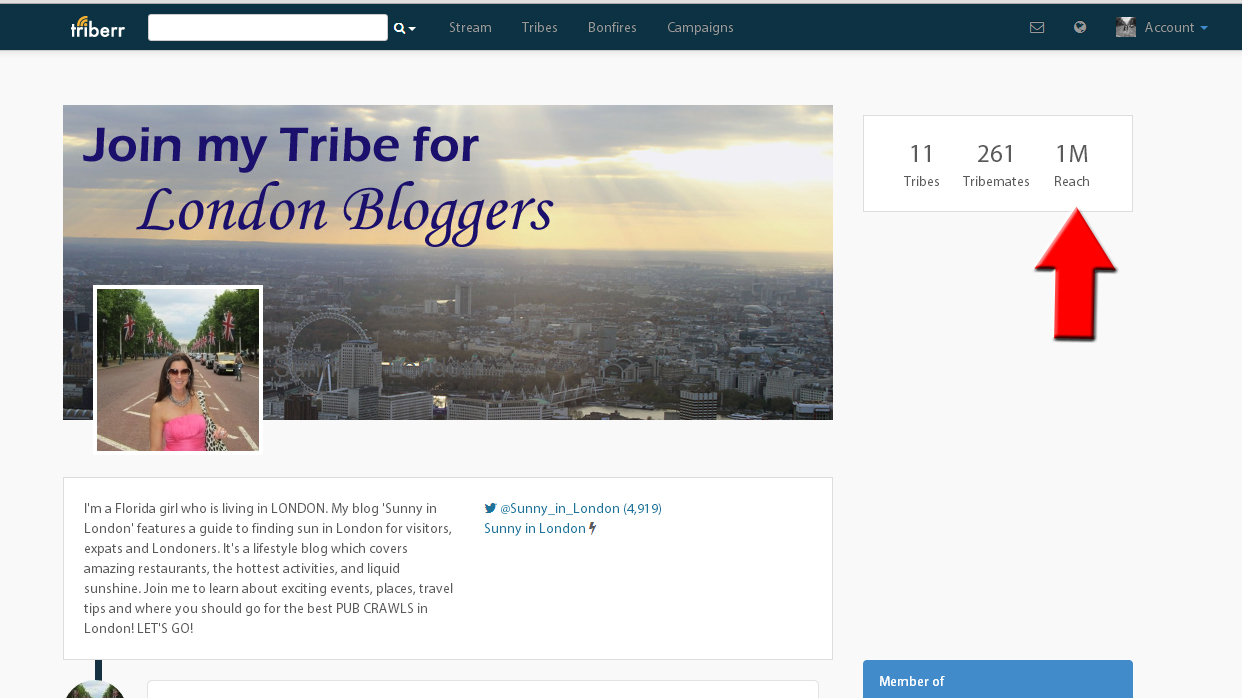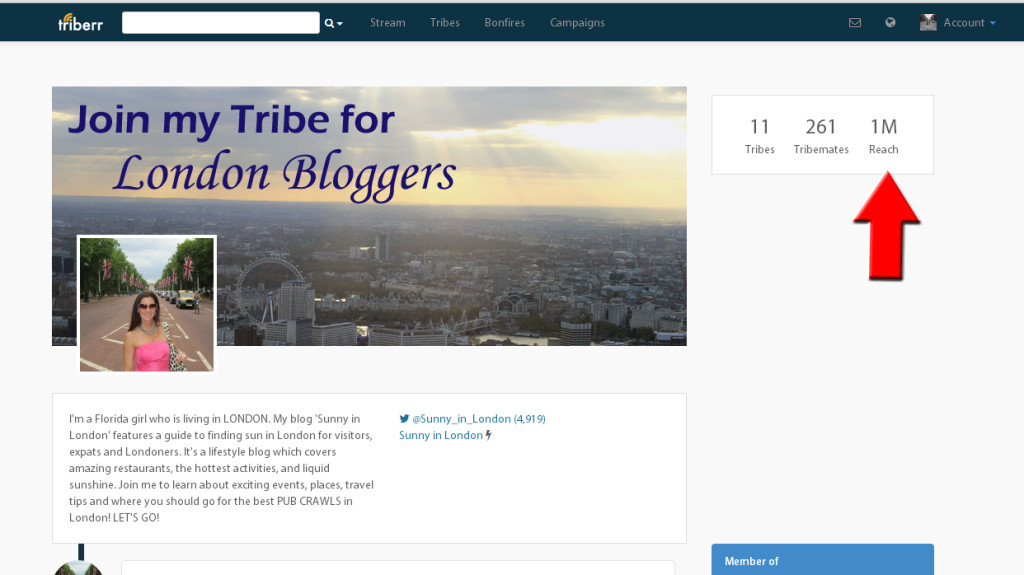 How to Share Content and Boost Your Twitter Reach through Triberr-
– Take a few minutes to join. It's free. Currently, there's no app for the site.
– Follow tribes that you feel share commonalities with your blog's content.
– Start some bonfires to introduce yourself to other Triberrs.
– Consider asking Tribe Chiefs for an invitation to be a Member of their tribe.
– Make sure you connect your blog's RSS feed in your Settings.
– Share Tribe Mates' posts in the Tribes you follow.
– Only be a Tribe Mate for tribes that you feel share content you will enjoy and will share with your Twitter followers.
– Post great content to your blog and share, share, share that of others!
Why I was able to increase my Twitter reach quickly:
I followed these basic steps three months ago and now Triberr indicates that I have a 1 million reach to people on Twitter. How?
– I had a strong base of Twitter followers to offer, so I was more likely to get picked up by big Tribes quickly.
– I produce regular content on my blog and try to make it relevant and fun to readers.
– I share content of others on a regular basis through the Stream in Triberr.
Sunny friends, I could right loads more on my experience with Triberr. Aside from dramatically increasing my Twitter reach, it's also given my blog stats a huge boost. Plus, I've made even stronger connections with bloggers I admire. Good stuff!
How I can help you increase your Twitter reach:
I really struggled to find Tribes for London Bloggers. I don't think Triberr is too popular yet in the UK. So, I created a Tribe for us! And one sneaky blogger found me recently and requested to join. It's Sabina from Girl vs Globe! Between the two of us, the London Bloggers Tribe already has a reach of over 10,000 tweeps!
My London Bloggers tribe is in the Lifestyle category on Triberr. I wanted some time to understand how Triberr works before launching invitations. I still have a lot to learn, but let's go Sunny friends!
See you in there, Sunny Tribe Mates!