The Pradasphere at Harrods- It's Cosmic!
When two fashion powerhouses unite, it is an intergalactic experience.  And it's happening now at the Pradasphere!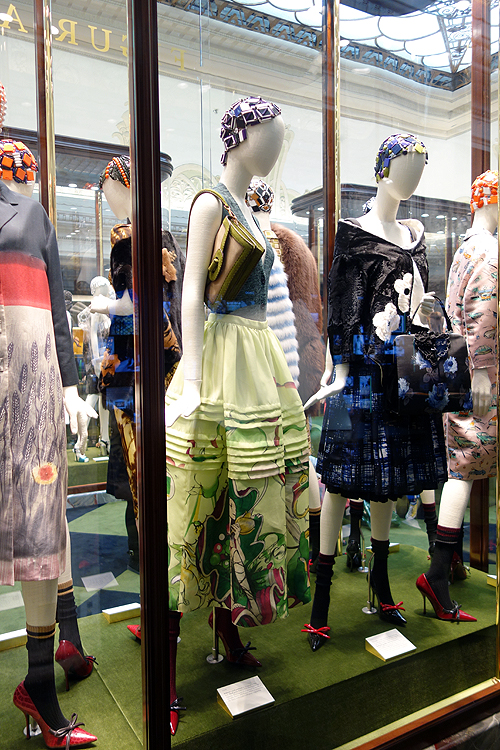 Recently, I had a private tour of this once in a lifetime exhibition.  So, of course I'm sharing all the details with you!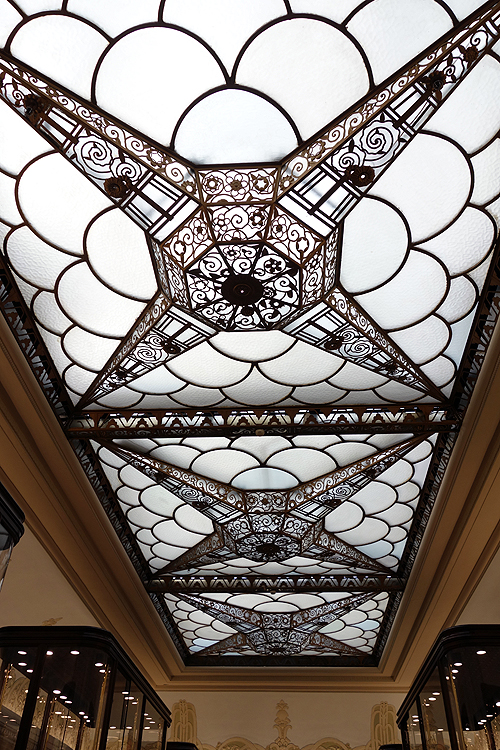 Housed under this ceiling on the 4th floor of Harrods, this is a cosmic attraction for any London fashionista.
The journey starts with vintage items from Prada. It includes those made close to the turn of the 20th century. You can see items below, like original paper which covered the purchased Italian treasures.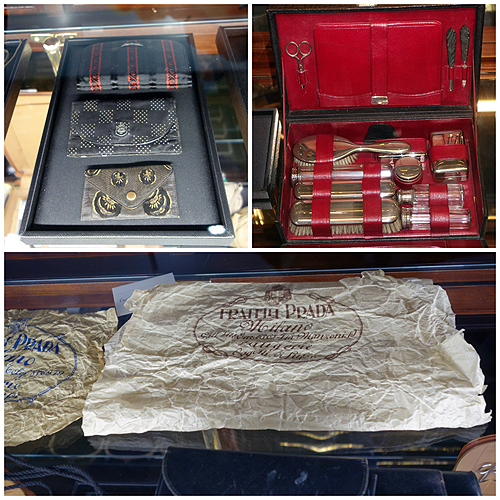 Did you know Prada originated in 1913?
Also on display are some of Miuccia's favourite pieces. They're grouped by theme, not season.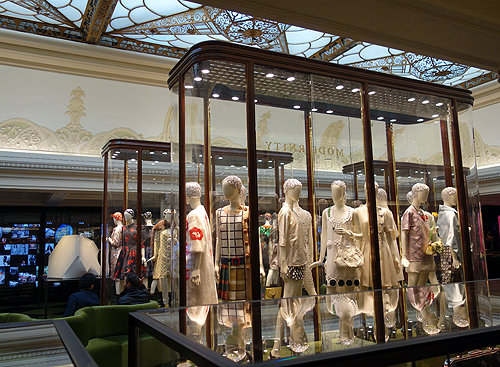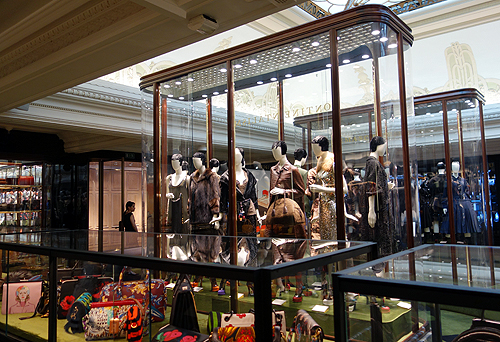 If you look closely, you will see one of the dresses Carey Mulligan wore in last year's The Great Gatsby.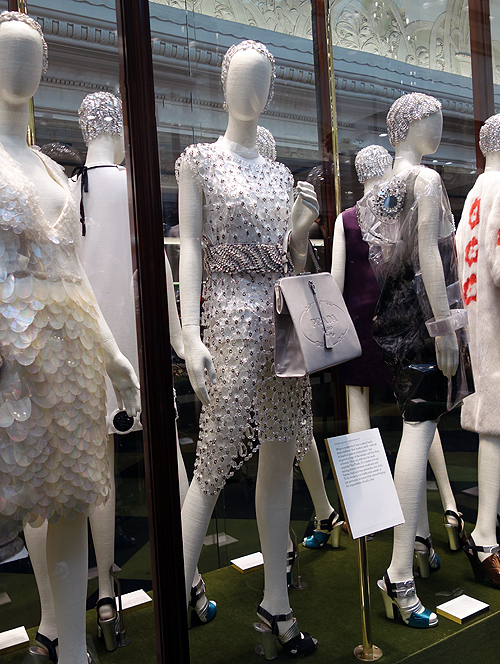 On the back wall of the Exhibition, videos of Prada models marching down runways appear. Staring long enough will surely put you in a fashion trance.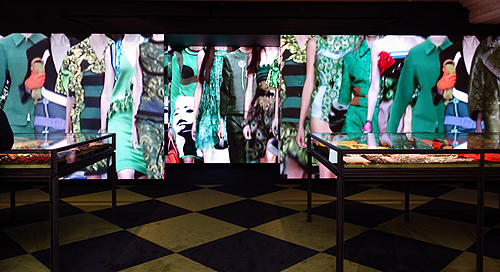 Featured just near these screens are exquisite Prada pieces.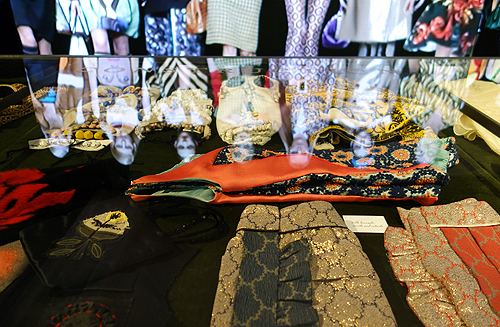 And, of course, there's a rich collection of shoes for you to obsess over.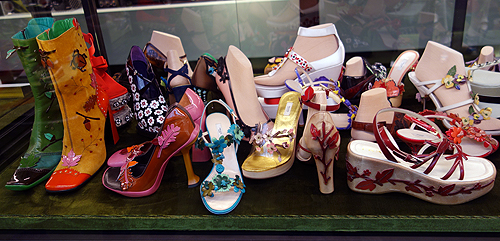 For die hard fans, several giant books documenting the fashion label's history are available to peruse.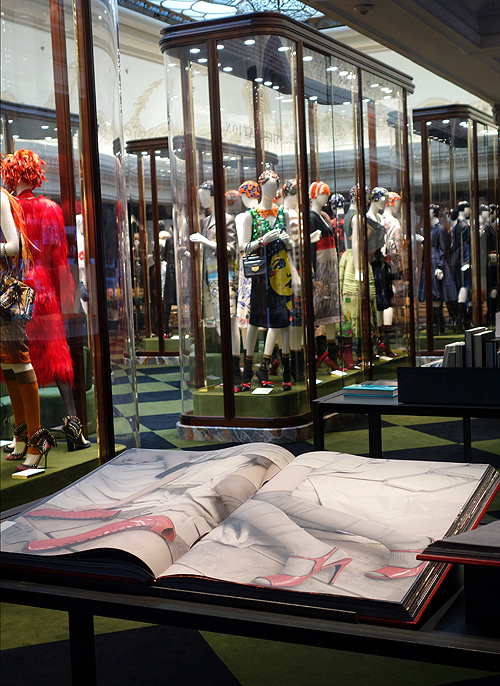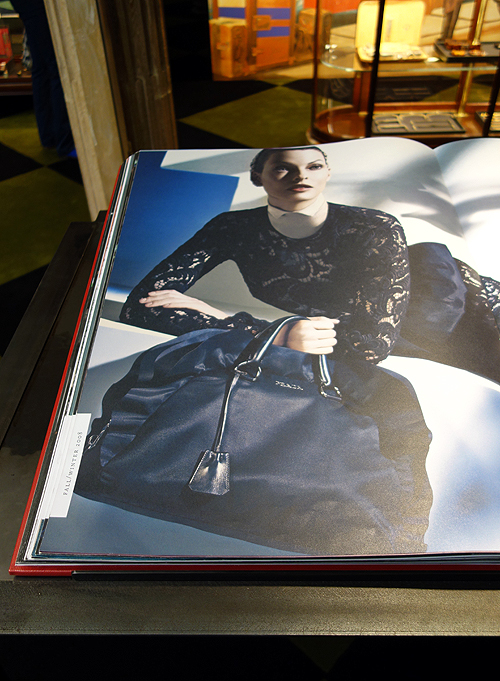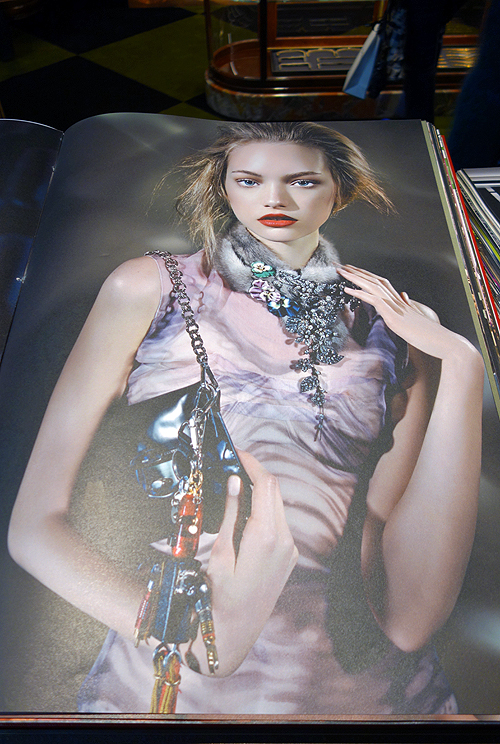 There's also a video display of pieces from the upcoming collection.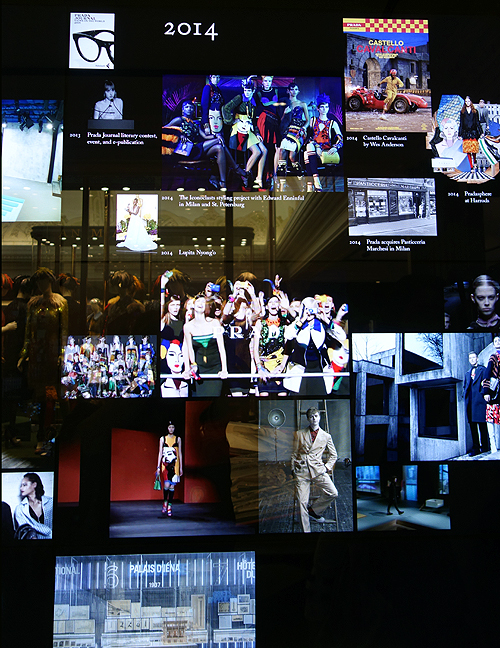 And for those that are curious how the Prada empire is expanding, there's a model of the upcoming site outside of Milan.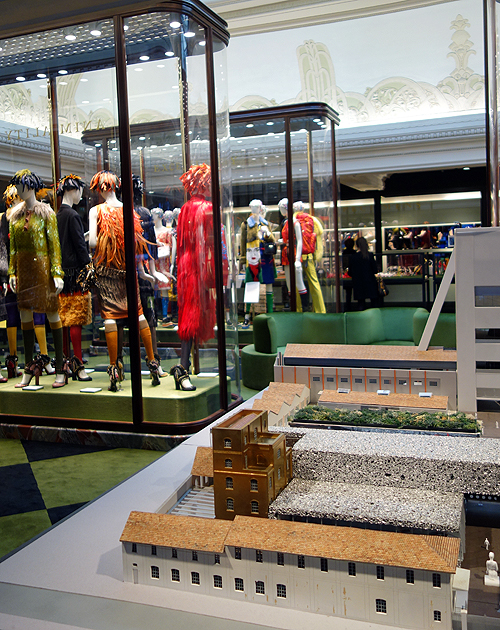 I thoroughly enjoyed touring the Exhibition. It will be featured at Harrods until May 29th.
If you're feeling extra posh, I'd highly suggest splurging in the pop-up Marchesi Café, specifically designed by Miuccia to complete the experience.
For more on that, see my review of the café.
For those interested in Italian fashion, there's also The Glamour of Italian Fashion exhibition at the Victoria and Albert Museum from April 5-July 27. Tickets are £12 and advance booking is recommended.