If you're looking for an easy, relaxing activity on a Sunny in London day, Primrose Hill is a gorgeous place to be. And, you never know, you might just spot Jude Law or Jamie Oliver!
If you aren't familiar with the neighborhood, it's a quick walk from the Chalk Farm tube station and is just opposite the London Zoo and Regent's Park.
It's a fairly quiet, upscale section of London, which is why it attracts many celebrity residents. The houses are absolutely charming.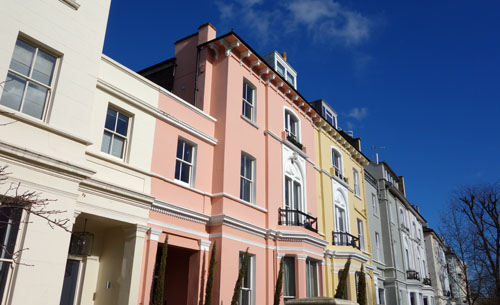 Once you leave the tube station, navigate across the canal to Regent's Park Road, which is the "busiest" area.
If you keep your eyes peeled, you might even spot Jude or Jamie at a pub, as they both have houses around the corner. The street is lined with independent stores and cafes, which may offer sweets outside.
It's a quick walk south to the intersection of Regent's Park Road and Primrose Hill Road.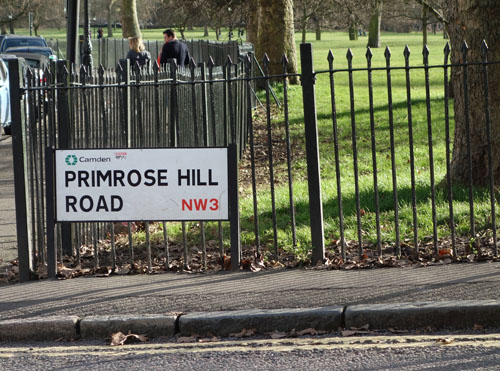 At that point, it's well worth a few extra minutes (and a great calorie burner!) to venture up the hill. The views of London are breathtaking!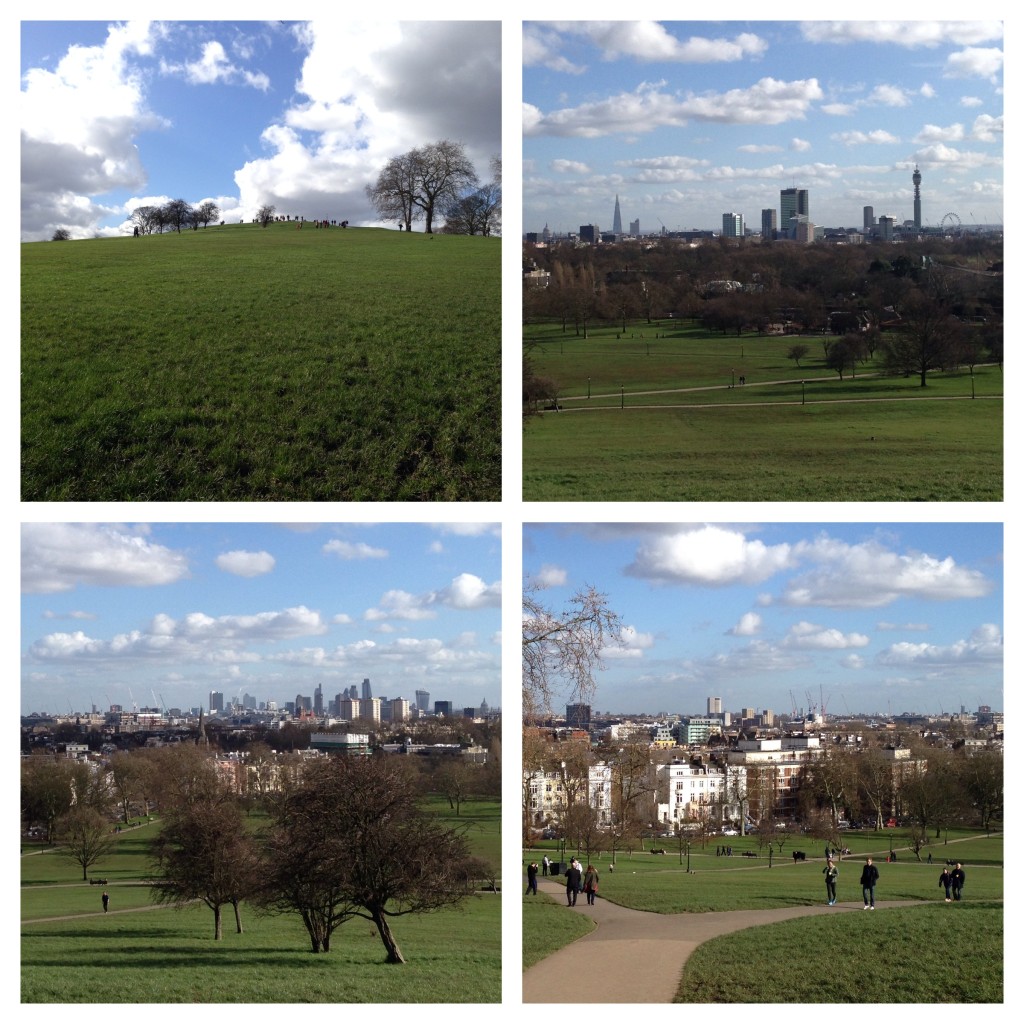 I was certainly glad I left my heels at home the day I trekked to the peak. And I was very envious of all the runners heading up the hill at a much faster pace than me.
Once I made it to the top of what felt like Mount Olympus, the view of London town's horizon created a serenity that is tough to find in the hustle and bustle of the Capital.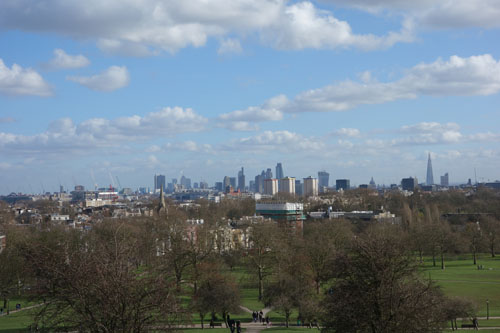 I grabbed as many pictures as possible with my Cyber Shot DSC-RX100 digital camera and regretted that Mr. Sunny wasn't there with his super, duper zoom lens. (Make sure you bring one if you go!) I took note of the numerous couples who had packed a picnic lunch and were enjoying it on the grass, and I've put that on my "Activity to Do List" for the future.
Finally, I peeled myself away and headed down the hill.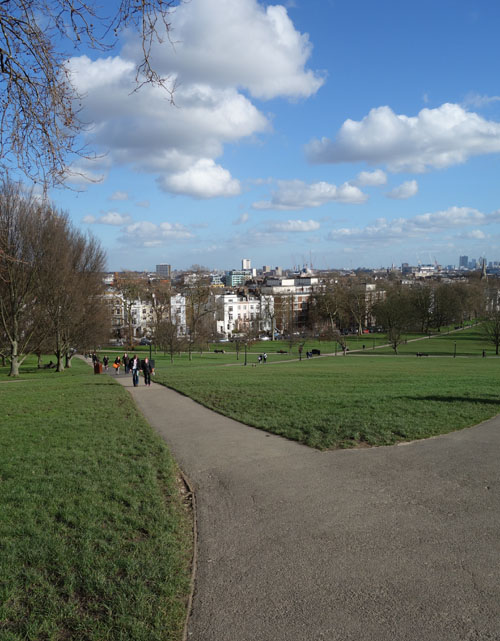 It seemed like an excellent time for a little lunch and liquid sunshine.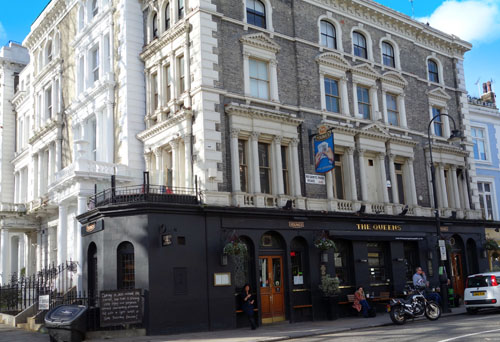 Walking in to The Queens Pub Primrose Hill, located at 49 Regent's Park Road (where it intersects with Primrose Hill Road) was the next logical step for my sunny, carefree afternoon.
It's a fabulous place to relax, eat and drink.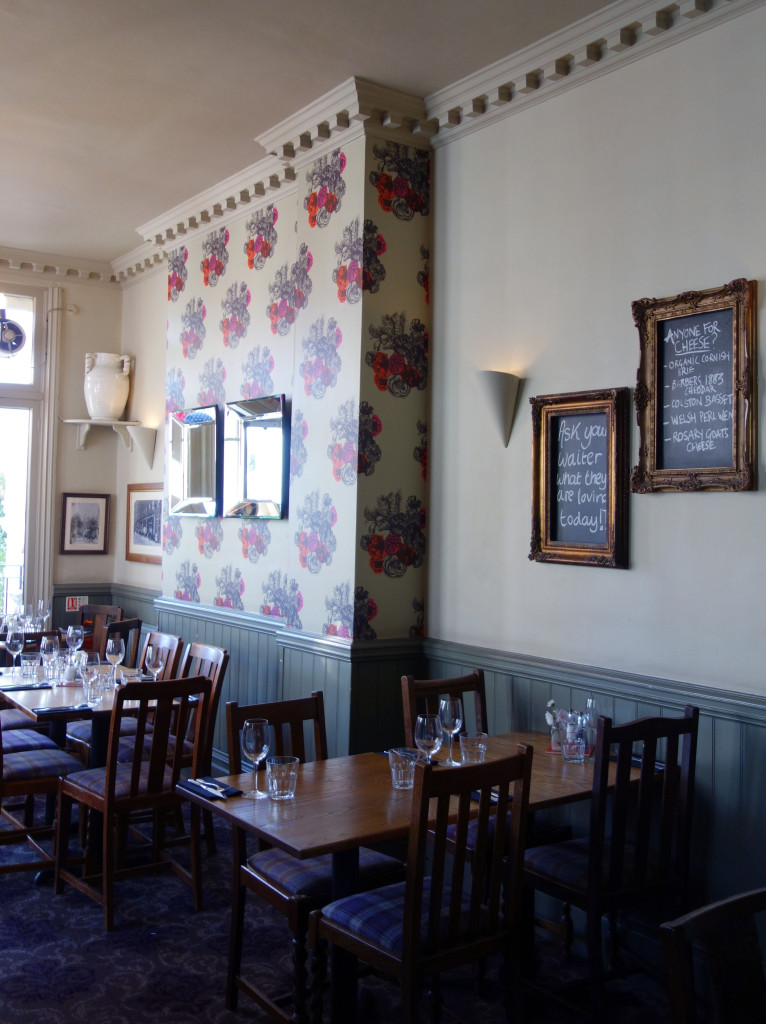 And, I think Virgina Woolf was 100% right here…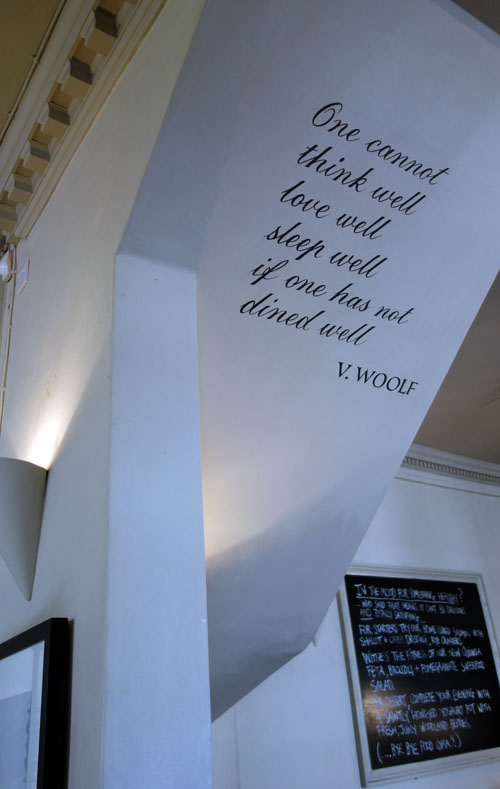 To keep with my healthy vibe from the hike up and down Primrose Hill, I decided to stay green and ordered the quinoa, feta, broccoli, pomegranate salad with a large Rioja, of course. 😉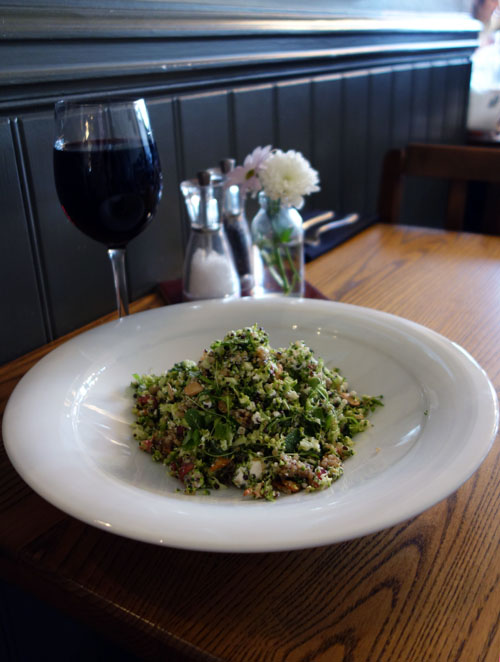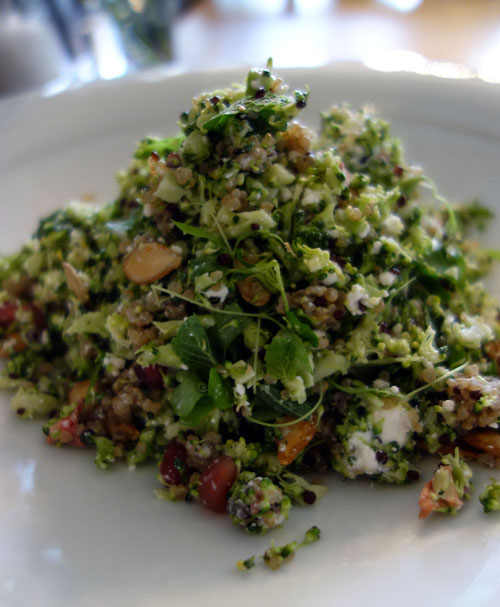 It was hard to peel myself away from such a tranquil location.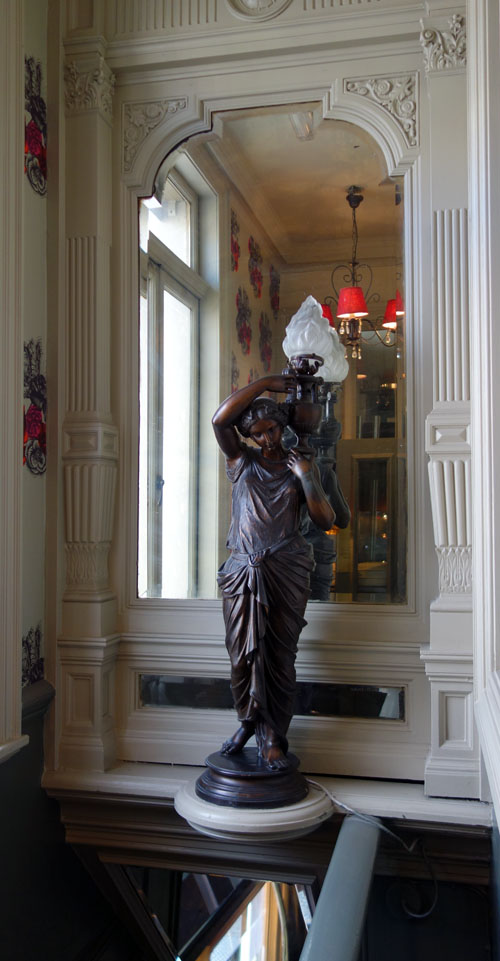 But I strolled through a few side streets and headed on my way.
While I kept my eyes peeled for Mr. Law and Mr. Oliver throughout the afternoon, I didn't spot any A-listers, this time. However, perhaps I can take my celebrity stalking to another level by becoming a permanent resident? I think I could get a great deal on a property that I spotted on this side street in Primrose Hill…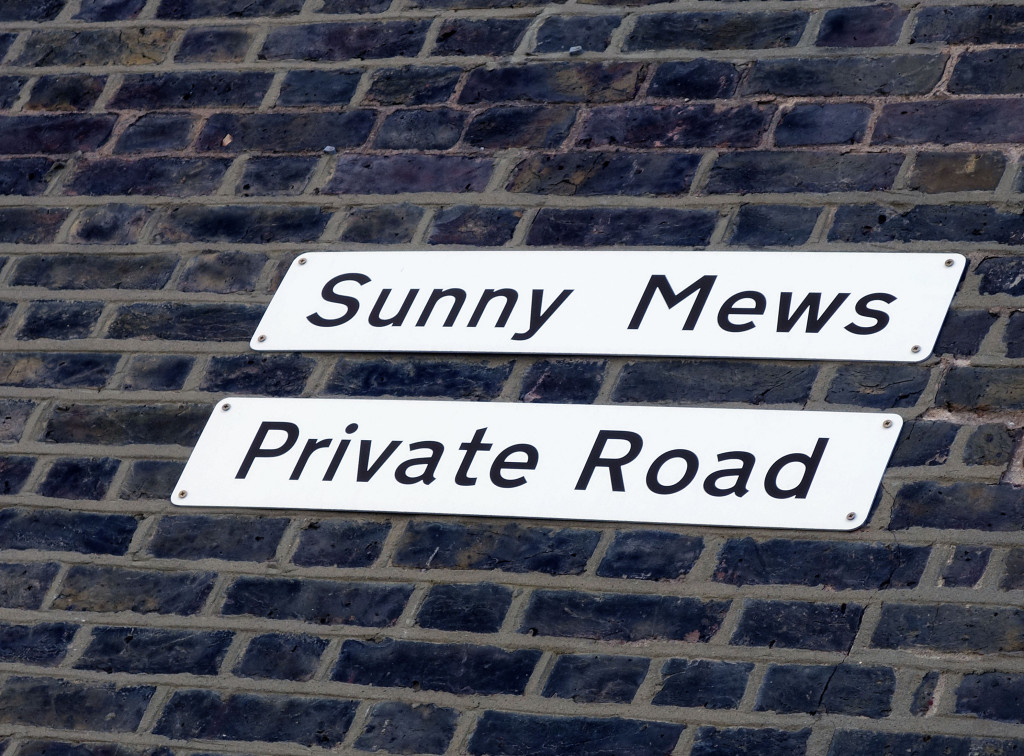 Don't you agree? 😉
DISCLAIMER: No celebrities were actually stalked in the research of this post,nor will they be for future posts.
So, Sunny friends, have you had the chance to climb Primrose Hill and enjoy this great area? What would you suggest for a lovely sunny day?