On Wednesday, Mr. Sunny and I ventured to the St Albans Market to enjoy sun and fun in this beautiful Hertfordshire town. To save money and to enjoy the pubs responsibly, we caught the 84 bus outside our flat and rode it to St Albans.
Aside from High Street shops and restaurants, like Sweaty Betty, Reiss and Bill's, there's the traditional St Albans Market on Wednesdays and Saturdays, which is open from early morning until 4:30pm. It's a great way to spend a sunny day!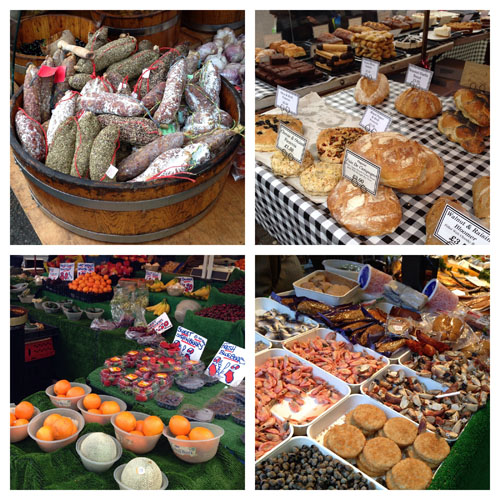 With over 160 stalls, you can buy just about anything, including my favorite…. glorious, glorious, CHEESE!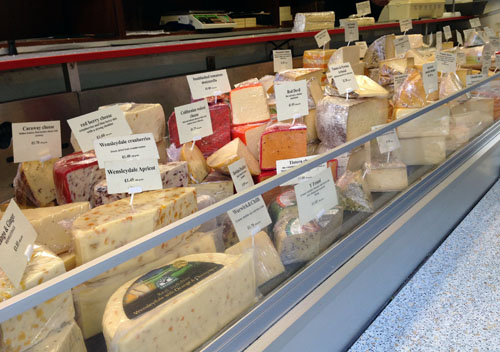 In fact, Mr. Sunny introduced me to a new one that day. Have you ever had this?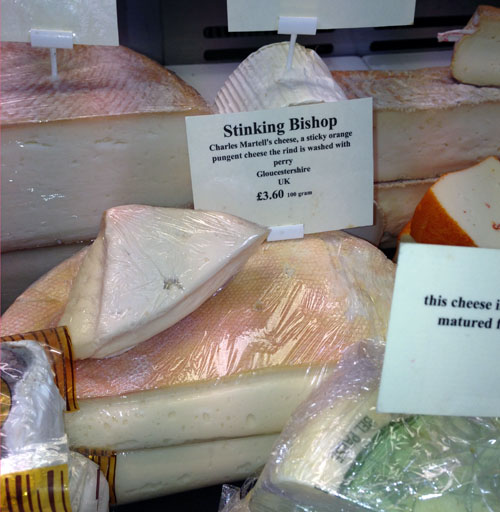 I haven't either. He purchased it, under the condition that he would keep it tightly wrapped on the bus ride home, so as not to bother or embarrass me. I still haven't tried it. It's quarantined in my in-laws refrigerator.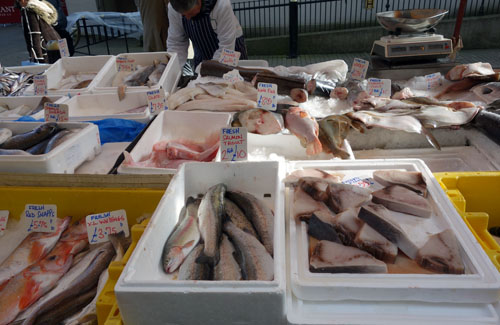 You can also purchase fish at the St Albans Market. Just as I snapped the above picture for you, the vendor asked the woman purchasing her fish if she wanted it "with the head on or off". You would think this Florida girl could handle that. NOPE! I took off running! Luckily there was a luxurious spa just around the corner.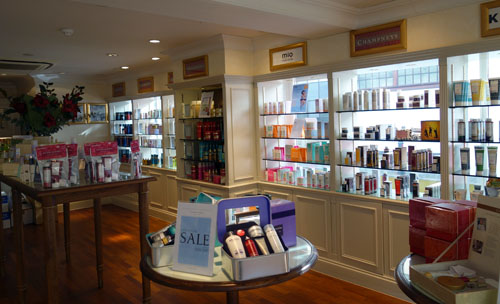 Once I had inhaled a proper dose of calming ingredients, I ventured back outside to meet Mr. Sunny. Since it was nearly 1pm, we decided to hit our first pub, The White Swan.
Don't you just love their philosophy above the door? "Life is too important to be taken seriously."
We ordered our standards, one beer and one red wine and enjoyed this traditional Irish pub.
Next, we ventured up the street and debated between these two pubs.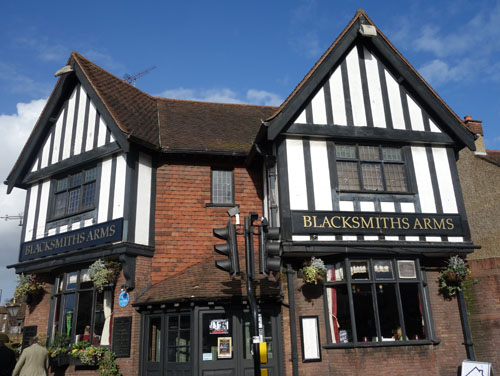 Since Mr Sunny is the beer connoisseur, he chose to strut his stuff in The Cock Inn, much to my chagrin.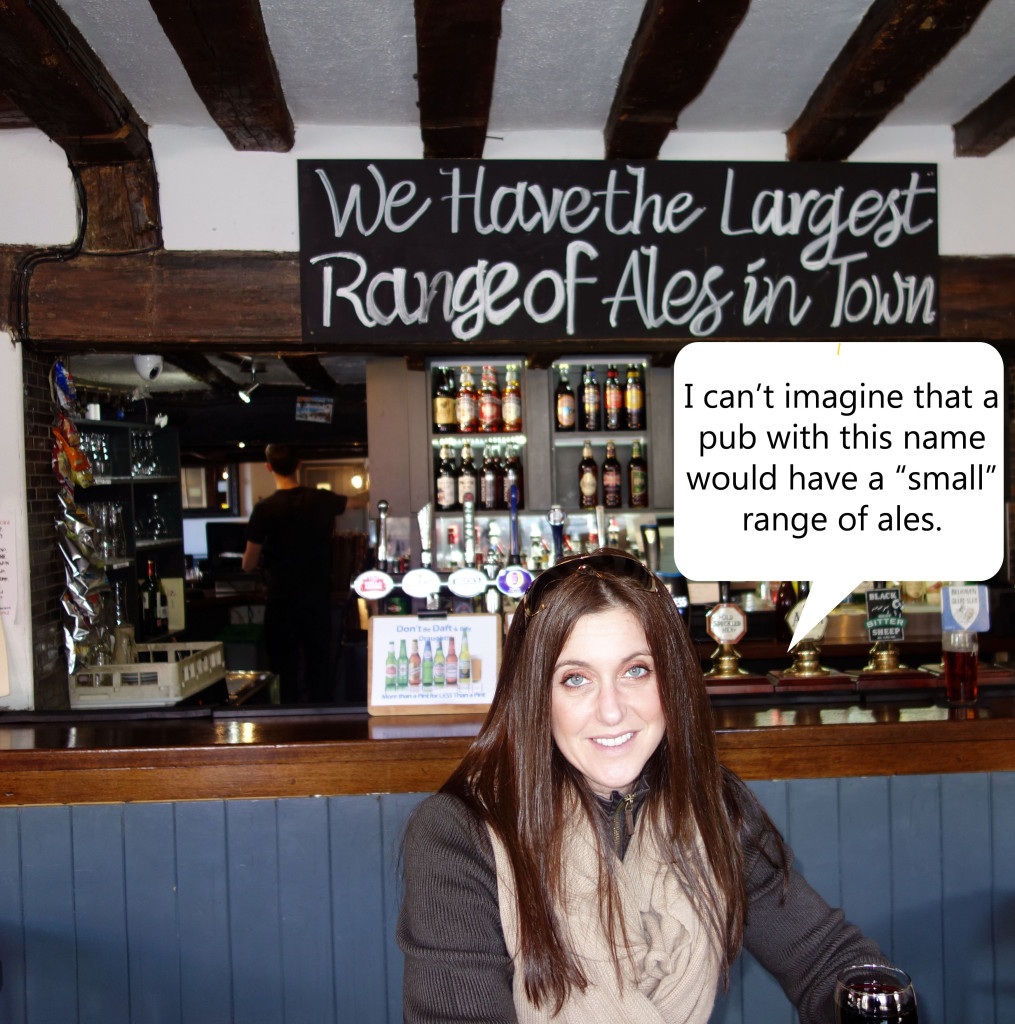 I was pretty mortified about this experience, but I managed to cope by having another glass of red wine.
Next we spent a few minutes walking around the St Albans Cathedral, which had its beginnings around 1077. You can enter for free, but a small donation is suggested. They also offer guided tours.
Finally, we feasted at a highly recommended gastropub, the Peahen.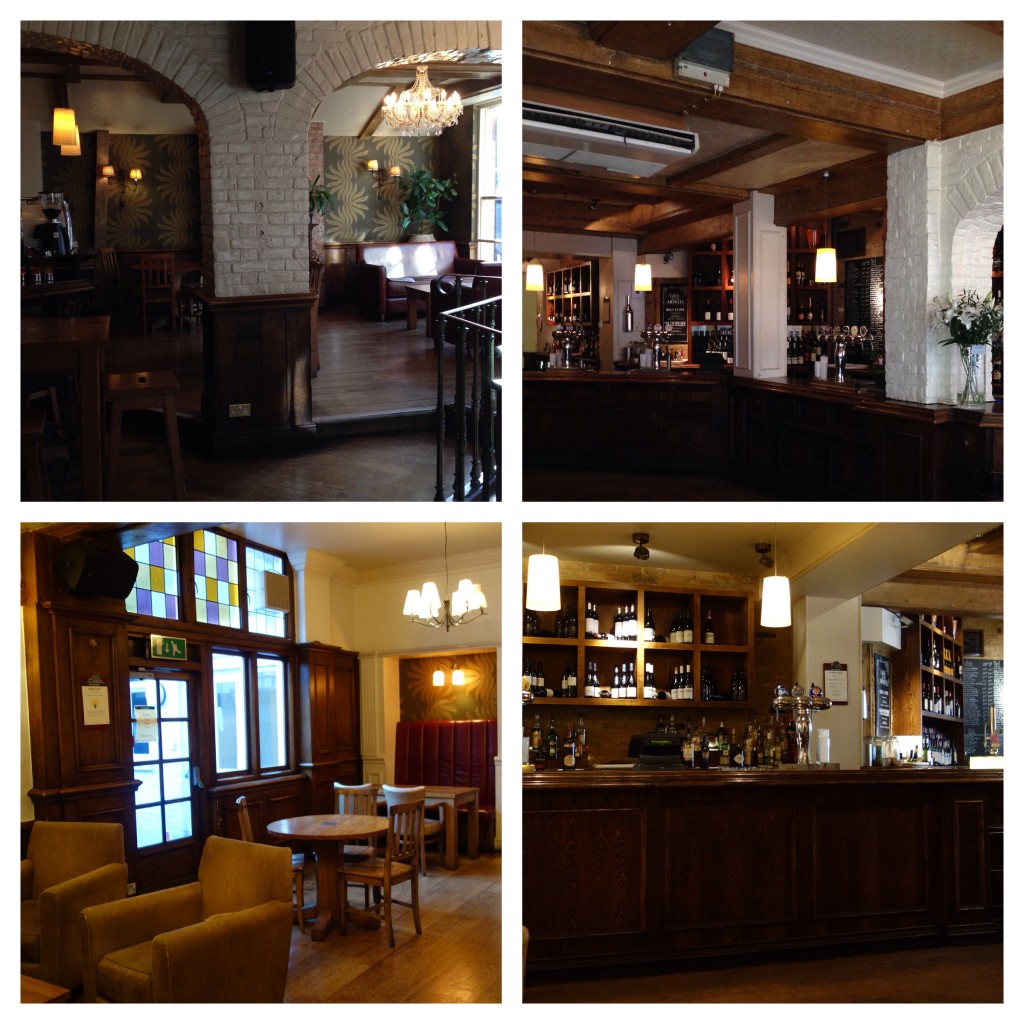 We shared 3 starters.
And, we enjoyed these entrees…
Mr. Sunny's friend who lives in St. Albans also informed us that the Peahen does a fabulous brunch.
Visiting, the St. Albans Market is an excellent activity for a Sunny in London day. It started back in the 9th century and according to their website, 60%of the traders have been there for 20 years or more.
Also, in St. Albans, you can visit Butterfly World, the Verulamium Museum, and the Roman Theatre. I'd love to hear about them if you go. And, if you're a fan of Sinking Bishop cheese, I have some you can pick up… FOR FREE! HA!