How I scored BIG on Regent Street at #RegentTweet
Fasten your seat belts, Sunny friends. I'm giving you an insider's view of RegentTweet. It's one of the best blogging experiences of a Londoner's life time!
I cut my holiday to the States short last week so I could return to London for this exclusive international bloggers' opportunity. It was absolutely worth it!
From the tweets I received from other international bloggers who had attended previously, I knew the day would be fun and rigorous.
@Sunny_in_London hmmmm get a good night's sleep on friday it is soooo knackering!! I've never been to so many shops in my life ha

— Alexandra Griffiths (@amgcopy) May 28, 2014
Early in the morning all invited bloggers met at #RegentTweet headquarters, Brasserie Zedel. We registered, received our #RegentTweet tote bags to collect our goodies and took a group photo.
Next, we met at the Apple Store for opening remarks and presentations. I was excited about sitting with two fabulous blogger beauties, A Lady in London and Ma Che Daverro.
With @aladyinlondon and @Sunny_in_London at the Apple Store waiting for @RegentStreetW1 to begin… 🙂 pic.twitter.com/vLBXYK31jD

— Chiara C. Santamaria (@machedavvero) May 31, 2014
Then, we were off to conquer Regent Street, the most popular shopping street in London for international tourists.
Each blogger received a ginormous stack of cards. The cards had store addresses and what they were offering as giveaways. (And if you like giveways, make sure to check out mine before it ends on June 16th.)
I immediately hit Molton Brown.
First gift bag from @MoltonBrownUK AND we got to try their new fragrance Caju and Lime! GORGEOUS! #RegentTweet pic.twitter.com/RL8vzGPnD9

— Sunny in London☀️ (@Sunny_in_London) May 31, 2014
Waaa-laaah!
Next, I travelled to J Crew and then Guess with Ma Che Davvero.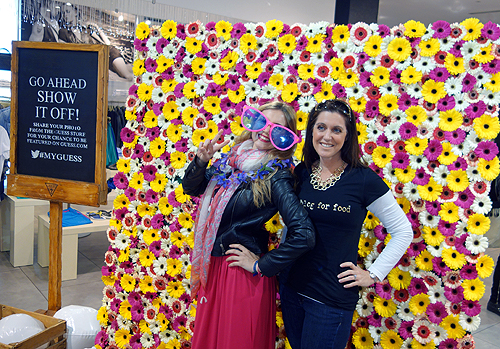 Once we finished posing and tweeting, we headed different directions.
I made sure to hit my favourite clothing designers… Banana Republic, Karen Millen, and Reiss.
Then, I had a lovely lunch at Brasserie Zedel.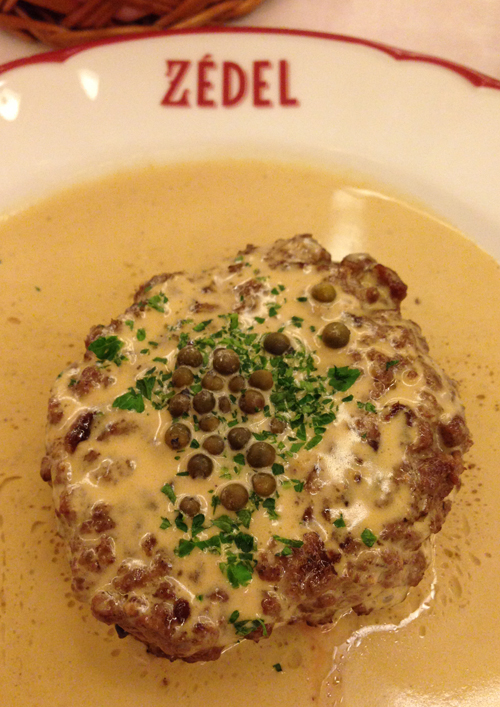 It's in a great location near the bottom of Regent Street. I never would have believed it to be so huge!
After lunch, I was in a mad rush to visit all the other stores.
I hit Penhaligon's, Crabtree and Evelyn, Hawes and Curtis, Kiko, and Anthropologie. Each had wonderful goodies to distribute.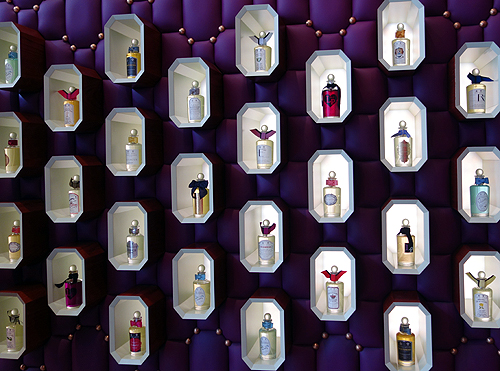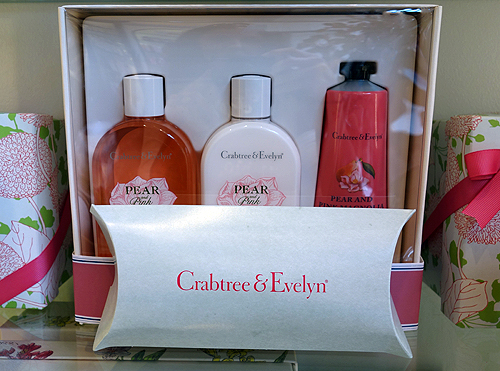 champagne, bow tie masterclass, goodie bags – it's all been going on at @HawesAndCurtis_ today #regenttweet pic.twitter.com/0CG1pgrf4j

— Regent Street (@RegentStreetW1) May 31, 2014
And, then, I made a dash for United Nude. If you follow me on Instagram, you know I frequently post photos of their shoes. I love them. And, yes, they're also in Covent Garden.
Well, guess who I met…
That's Rem D Koolhaas, the founder and Creative Director for United Nude. Upstairs, he gave me a personal presentation of their 3-D Design capabilities. I have to be honest, Sunny friends, I didn't hear a word he said. I was star struck.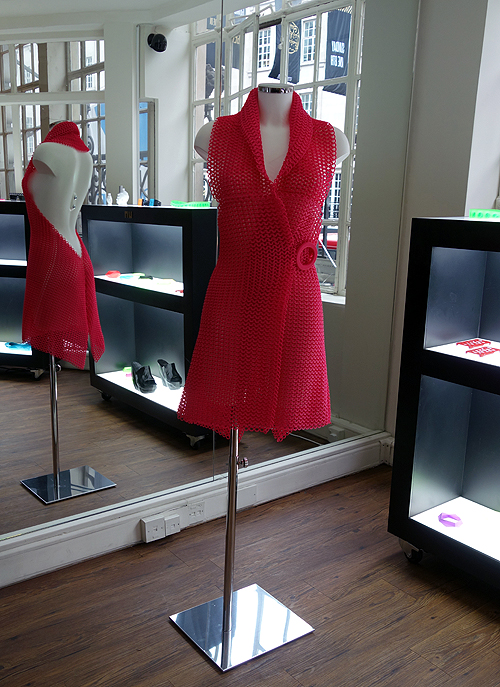 I think it's possible to make that dress above with these machines…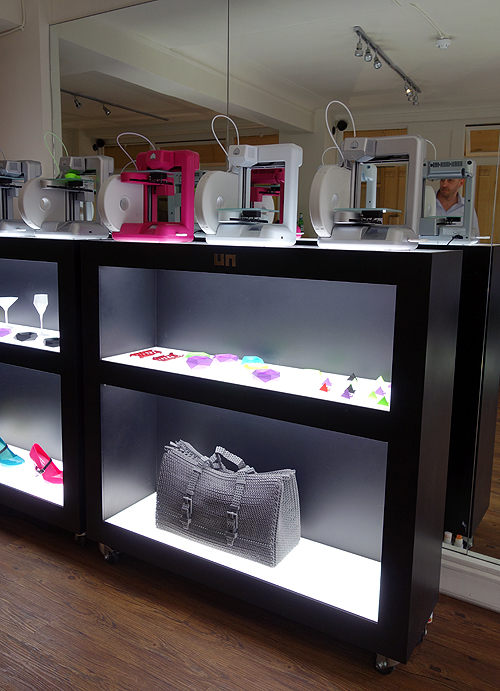 But, I felt like a silly teenager in a room with Justin Bieber. Meeting the founder and Creative Designer for a brand that you obsess over melts you like a scoop of ice cream sitting under the Florida summer sun.
Today I met the Creative Director for @unitednude That made my day! Thank you #RegentTweet

— Sunny in London☀️ (@Sunny_in_London) May 31, 2014
Eventually, I made my way to other stores and collected gifts from Ren in Liberty London and sparkly nailpolish at the Organic Pharmacy.
At this point, I figured I could chill a bit at one of the many bars and lounges offering bloggers beverages. I chose the Courthouse Hotel on Great Marlborough Street.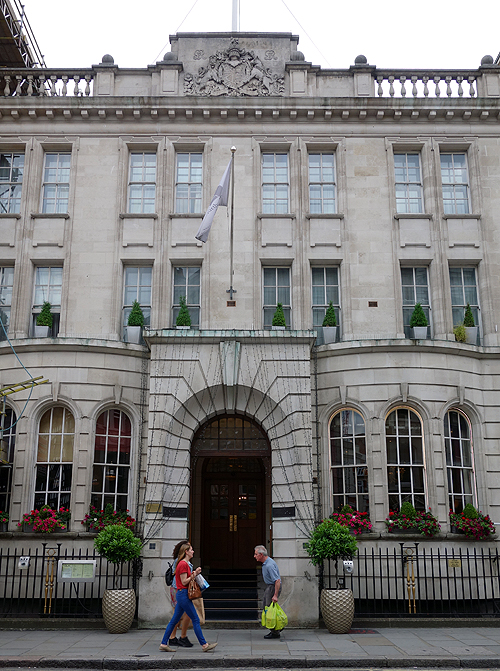 The end of this corridor inside featured exactly the oasis I needed from the tweeting and giveaway madness on Regent Street.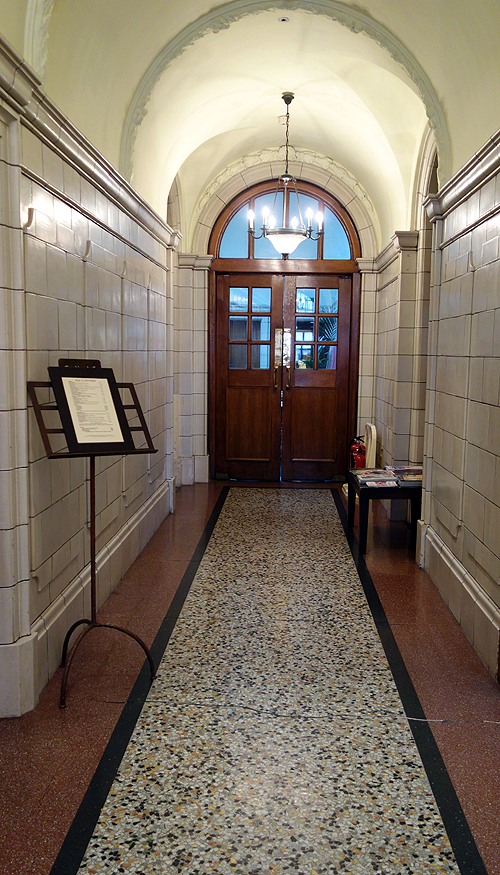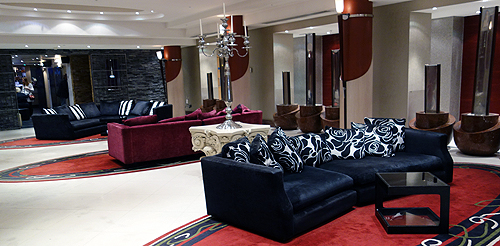 Ahhhhh…. I grabbed one of these and had a seat near some fellow bloggers.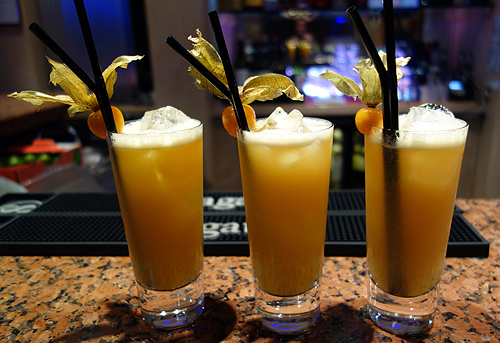 They were @TJonTour, PlayRich, @CorinneWelsh and LDNISTA. And they are certainly a lively crew!
We shared stories of our day and then headed over to the final presentation at Apple.
Another highlight of my day was hearing a presentation from the distinguished Jeremy Hackett, the founder of Hackett.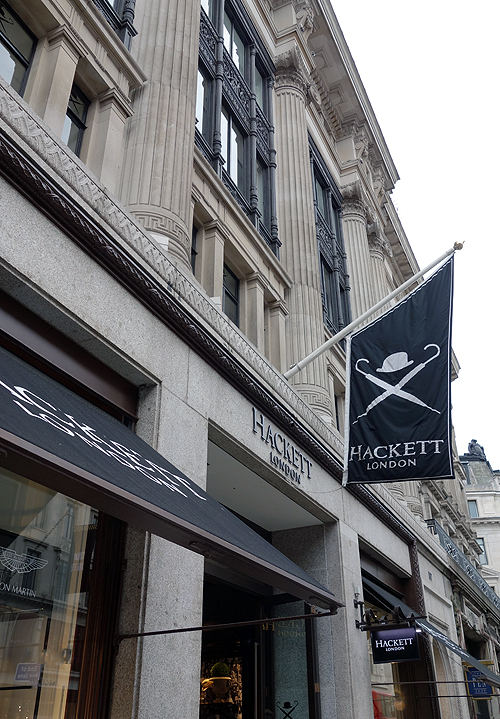 And, then…..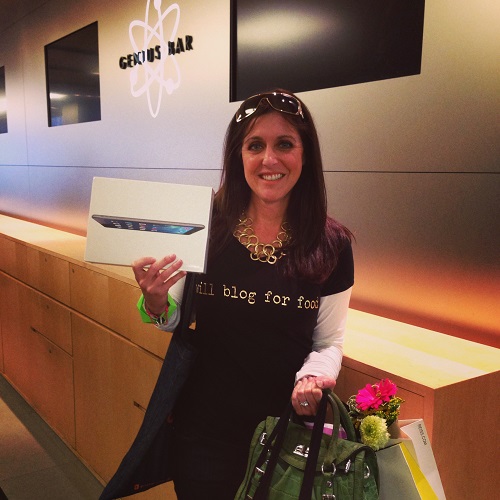 Yep, I won the second iPad Air giveaway! (I was so in shock and excited that I am holding the box upside down in this picture!)
To celebrate, I met my Courthouse Hotel blogger buds at the final ceremony held at Piccolino. After it, we went for one last hurrah at Dirty Martini.
If I hadn't just flown in from the States the day before, I would've stayed longer at this amazing location with these fun new mates.
It was a real privilege to be a part of this epic international bloggers' event. Here's a small sample of the goodies I grabbed for Mr. Sunny and I during my day…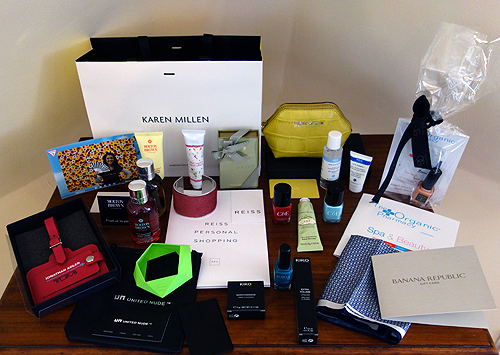 I'm super thrilled about the possibility of being invited back next year to #RegentTweet on Regent Street. Wouldn't you be?