Blog Giveaway! WIN a Phone Cover with YOUR BLOG LOGO!
It's time for the first blog giveaway, Sunny friends! And what better way to kickoff this new adventure than to throw love and sunshine to my blogger buddies!
My first giveaway is all about promoting YOUR blog. So, let's get to it…
Sunny in London Blog Giveway- What's the Item?
If you're the lucky recipient of the prize, you'll receive a custom made mobile phone cover with your blog design. Here's what mine looks like…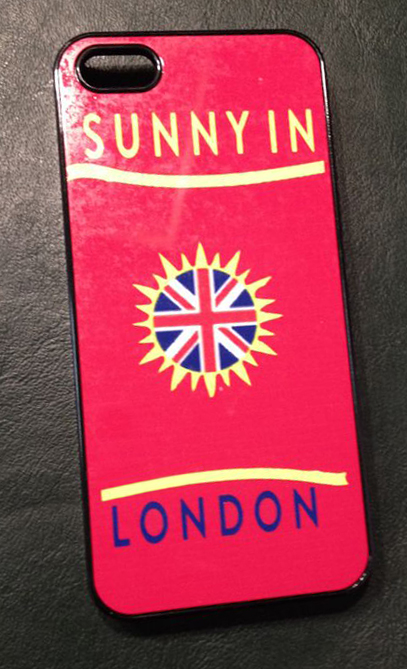 Now picture your blog logo as your phone cover… Think of just how many people see that phone cover each day. That's some serious marketing for ya!
Sunny in London Blog Giveaway- Criteria
If you're the WINNER, you'll need to provide your blog logo to the sponsoring company. It will need to be in either a Jpeg, AI, Corel, BMP, PNG format.
Mobile phone covers can be designed to fit an iPhone 4/4s, 5/5s, 5C, 5 (3D), or Samsung Galaxy S5, S4, S3, S2.
You will also need to guarantee the logo is not trademarked by any other individual or company. You will not be able to sell your phone cover.
Production runs 1-2 weeks based on approval of proof and shipping. Delivery will range anywhere from 2-10 days, based on where the WINNER is located.
Sunny in London Blog Giveaway- Sponsor Information
Passing Through Life will be responsible for the printing and shipping of the winner's mobile phone cover. Although this company is based in the United States, shipping is available anywhere in the world. How do I know this company? My sister is one of its founders.
PassingThroughLife.com is 'a husband and wife team, who want to share our designs and love of the outdoors through our products.  We race motorcycles, run Tough Mudders,  run half marathons, bowhunt, dive and love to explore new places.  Most importantly, we want to help you PROMOTE YOUR PASSIONS'
Sunny in London Blog Giveaway- What if You Don't Win?
Let's face it, this is one fantastic marketing idea. So, if you just want don't want to take the chance of missing out, you can order your own mobile phone cover for your blog, NOW!
It's not offered yet on their website, because this is an exclusive opportunity for Sunny in London readers. You'll have to email the company directly at: [email protected]
Other products you might wish to purchase for engraving include these below: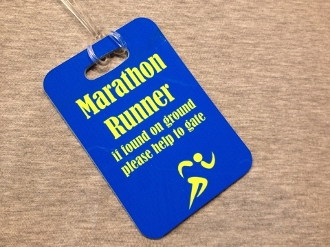 Marathon Runner Luggage Tag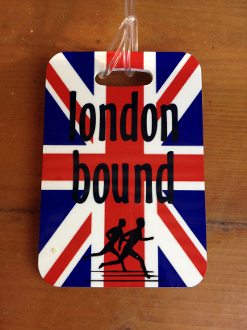 'London Bound' Luggage Tag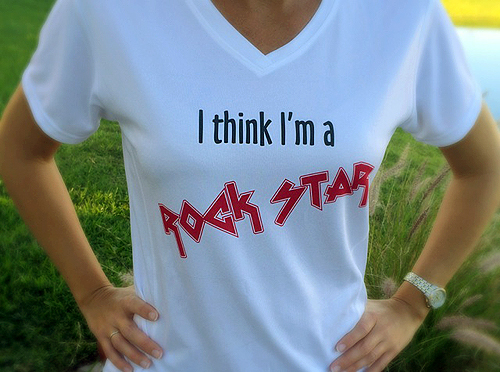 'I Think I'm a Rock Star' Shirt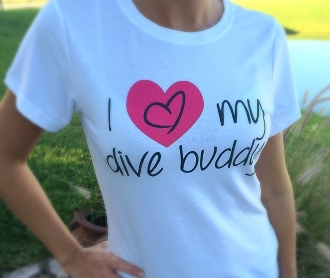 'I Love My Dive Buddy' Shirt
Or, you can even create your own custom design! This is the 'Will Blog for Food' shirt that she created for me to wear to the #RegentTweet event: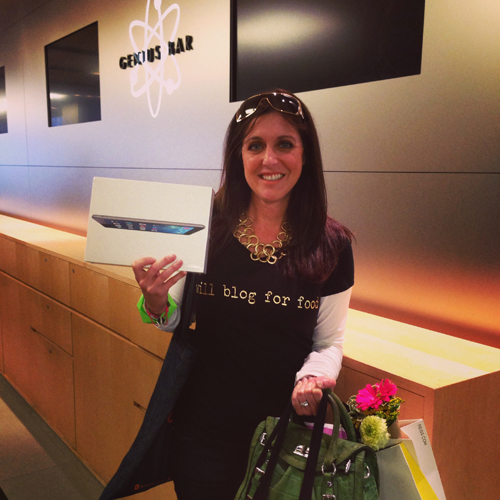 And as another added bonus, Passing Through Life is giving all my Sunny friends a discount on any order. Just enter this promotional code:
Web Code: SunnyInLondon-Web
Etsy Code: SunnyinLondon
It will save you 10% off your total purchase. Shipping not included.
Best of luck in the Blog Giveaway! Feel free to share this link on your social networks!