The Bloomsbury Hotel- Where Smart People Stay
My evening at The Bloomsbury Hotel was a fantastic trip literally down memory lane. When I received the invite to attend the Poet in the City event, I did a double take at the address, 16-22 Great Russell Street.
It is my old address.
Well…. nearly.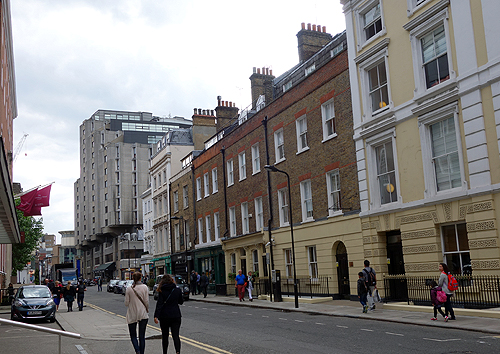 If you read my About page, you learn that I lived on Great Russell Street when I did an internship with NBC News in Central London through Florida State University. So, how could I have passed this hotel several times a day and never have seen it?
Easy. It wasn't there.
The Bloomsbury Hotel- The History
The building was designed in 1928 by Sir Edwin Lutyens and was originally commissioned as a YWCA Central Club.
Now that I remember!
No, silly, not 1928. I remember the 'Y' across the street from my flat, way back when I lived there in 1995.
The YWCA was started because there was no provision for club life in London. It was to 'serve as a meeting ground for women of different nationalities and occupations'.  Since the Royal Family was fond of the Central Club, several rooms were named after royalty.
It was also used extensively from 1939-1945 for War efforts. The YWCA housed service men and women. Its cafeteria produced thousands of meals. There's still evidence of bombings in some of the Hall windows.
While it was once a flourishing location in London, the YWCA was deeply hit by the recession in the 90's. It's final years were during the time I arrived in London to intern.
In June 1998 the entire building sold to the Jury Doyle Hotel Group. Jurys Doyle retained and restored the entrance area, Queen Mary Hall, the Chapel and the Library.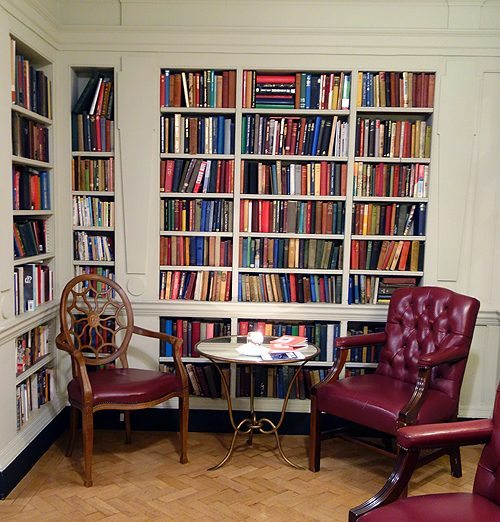 After the Jurys Doyle Hotel Group split in 2007, the hotel was relaunched and refurbished. That's when it became known as The Bloomsbury Hotel.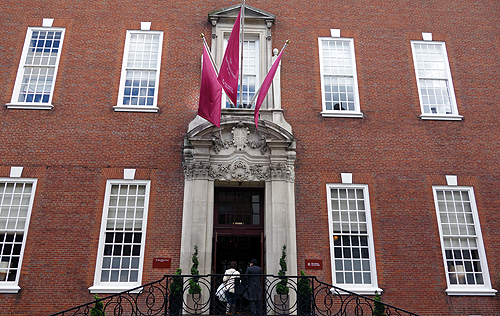 The Bloomsbury Hotel- Take a Tour
When you enter the gorgeous lobby, you're greeted with the aroma of orange and sandalwood.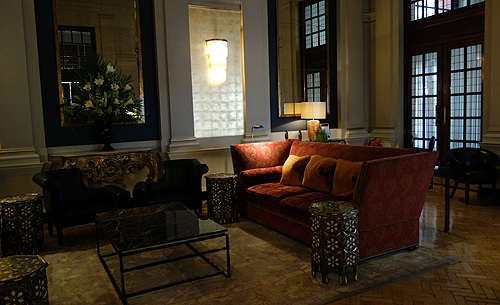 If you close your eyes, you might mistake yourself for being in Florida. 😉
The lobby features replicas of the 'Lutyens' furniture, including Spiderback chairs and console tables.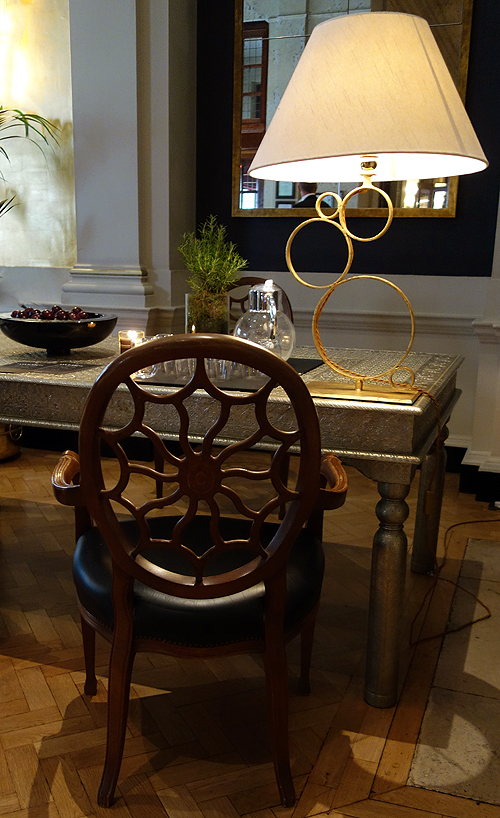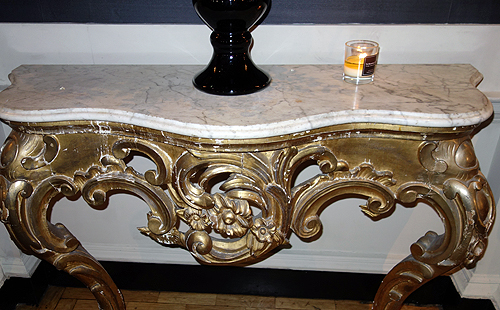 There are 153 fabulous bedrooms and several larger studio suites.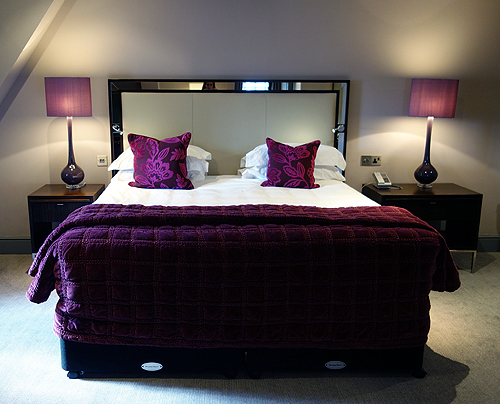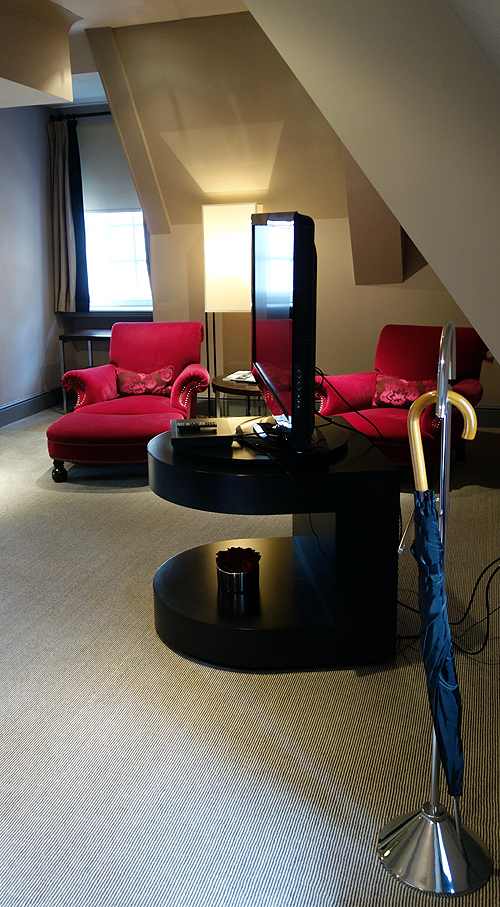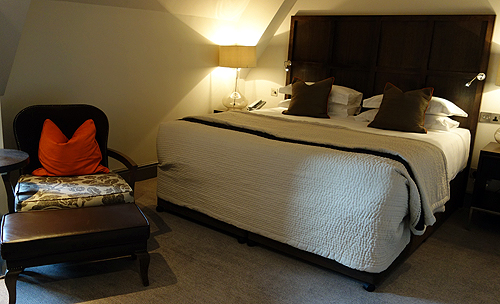 Both the George V Hall and Queen Mary Hall feature hand blown Waterford crystal chandeliers.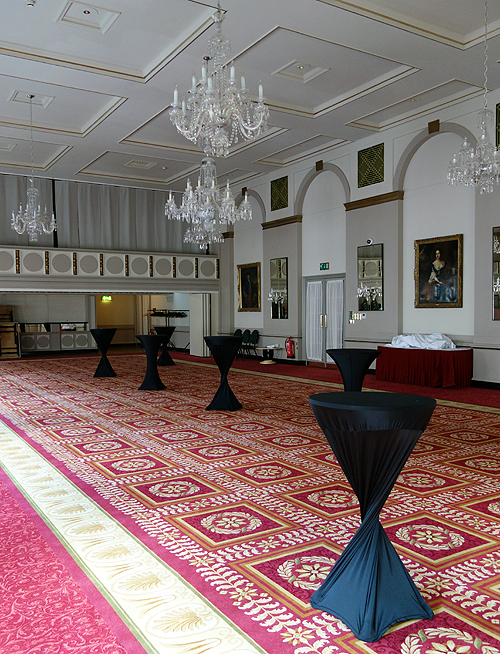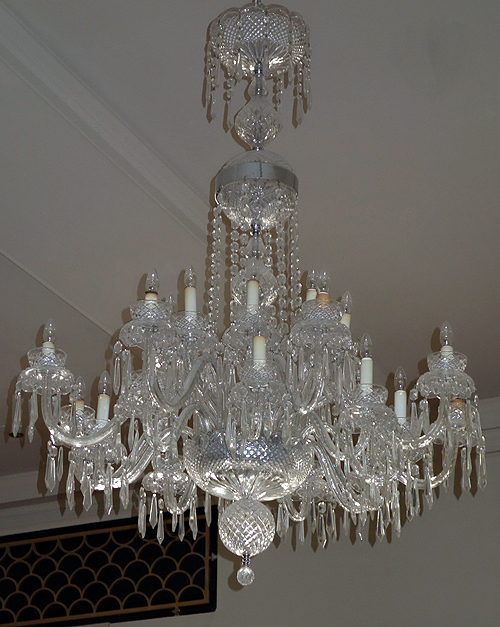 And, of course, there's an outside terrace for you to enjoy on a sunny in London day.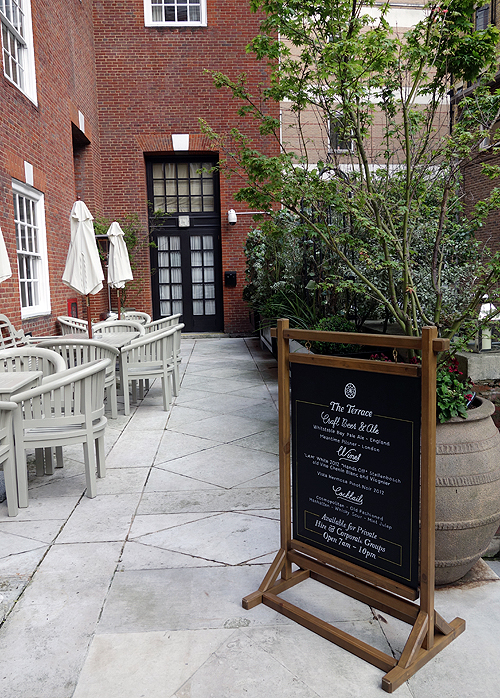 The Bloomsbury Hotel- The Literary Tradition
But it's really the hotel's deep appreciation for its literary roots that make it such a worthy place to stay. Bloomsbury is known for its community of authors and poets. It's an area of London where Charles Dickens, Virginia Woolf and T.S. Eliot lived for many years.
Therefore, The Bloomsbury Hotel has established its unique identity by developing a strong relationship with Poet in the City.
The Bloomsbury Hotel- Library and Events
The Library is dedicated to Irish poet, playwright, lecturer and former resident of the hotel, Seamus Heaney. He was awarded the Nobel Prize in Literature in 1995. And Sunny friends, that's the year I completed my internship in London. 😉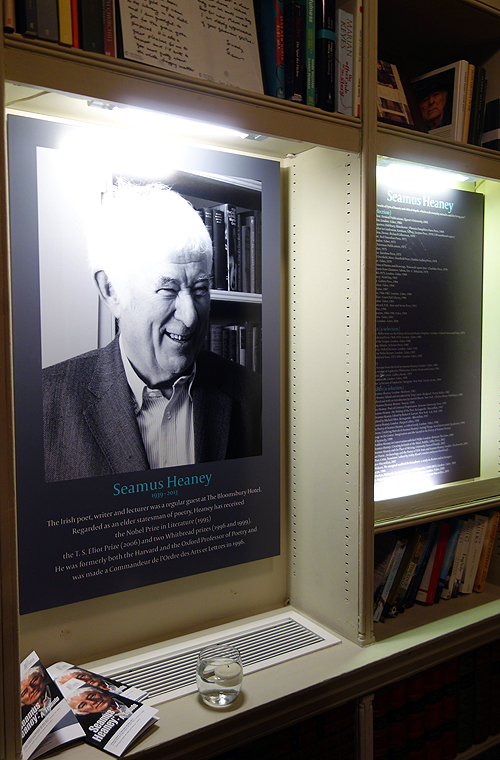 On May 1, an event was held to celebrate The Bloomsbury Hotel's latest contribution to its literary community. It was a collaborative project between Poet in the City and fine art studios, Lavender Hill.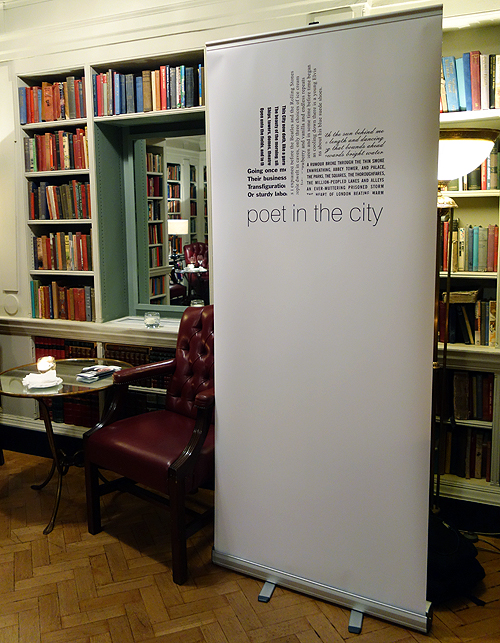 Poet in the City selected 10 leading poets. Artists from Lavender Hill painted portraits of the poets.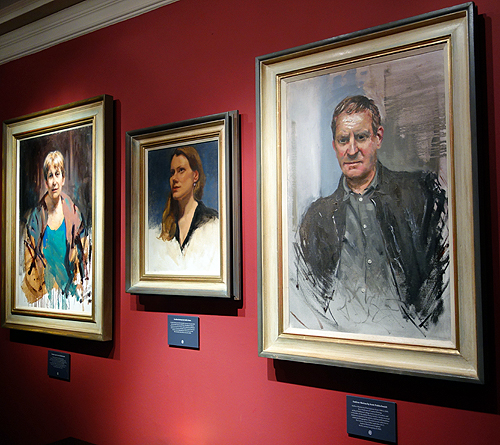 The portraits on display are Wendy Cope by Scott Pohlschmidt, Gwyneth Lewis by Ann Witheridge, Jo Shapcott by Jill Hooper, David Harsent by Nick Bashall, Patience Agbabi by Rosalie Watkins, Leontia Flynn by Phoebe Dickinson, Gerdur Kristny by India Amos, David Constantine by Joni Duarte, Imtiaz Darkhar by Archie Wardlaw, Andrew Motion by Scott Pohlschmidt and Seamus Heaney by Ann Witheridge.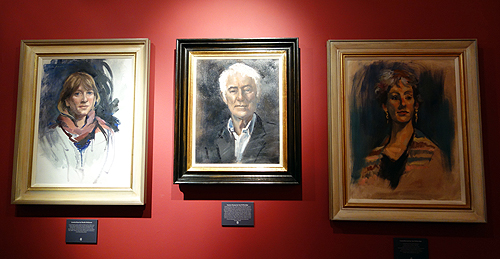 They are anticipated to sell at a high profile auction in 2015.
The evening featured a special poetry reading from Leontia Flynn. She's a Northern Irish poet and is the new Seamus Heaney Poet-in-Residence.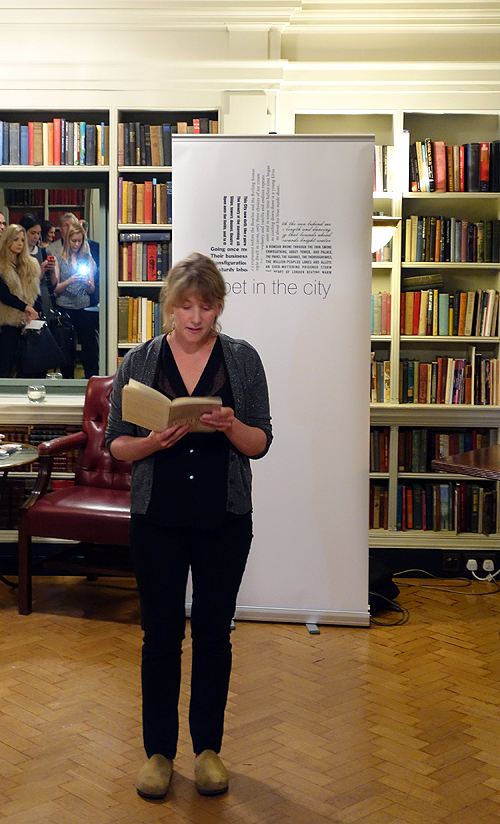 If you're looking for a smart hotel to make your stay in London extraordinary, I highly suggest The Bloomsbury Hotel. It's inches away from the British Museum. Also, you can easily walk to the Charles Dickens Museum and take a tour. And, hey, if you stick your head out the window, you get a peak of my ol' university flat. For reviews and rates, read more here about The Bloomsbury Hotel.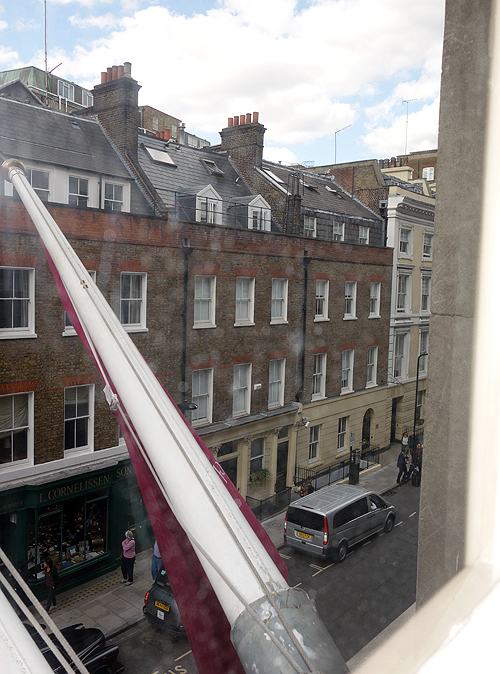 Special thanks to: 
Relish Content
Michael Neve, The Bloomsbury Hotel General Manager
Daniel Healey, The Bloomsbury Hotel Deputy General Manager
Facts regarding the hotel and its history were obtained from A History of The Bloomsbury Hotel, Volume 1
So, Sunny friends, what interesting hotels can you recommend for a visitor's stay in London?