Tuttons Covent Garden has been teasing me forever! I can't tell you how many times I've walked by and wished I had a reservation there. In fact, I even took this photo of it one day in an effort to push the universe's energy my direction. Notice the winter gear these guys are wearing on the left?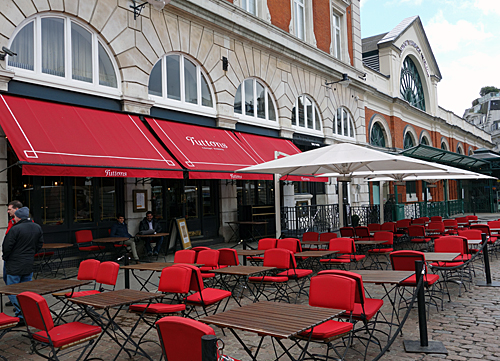 Yep. I wanted to eat there. Bad!
You can imagine how excited I was last week when I was contacted to review the restaurant. Beyond ecstatic!
Mr. Sunny and I had a reservation for 6:00pm and arrived right on time. The restaurant was already packed!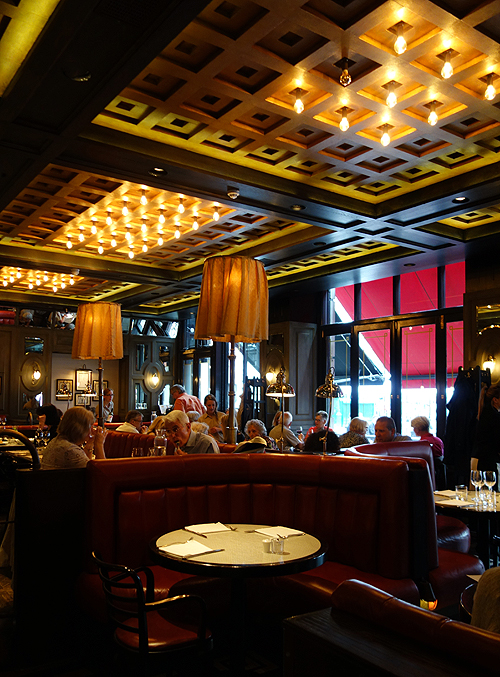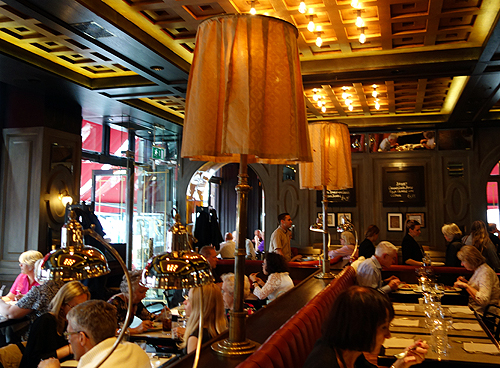 It's located right in the Covent Garden Piazza, so I imagine it's buzzing all day long.
I was immediately impressed with the array of options on the menu that were good for those who eat gluten free. Although nothing was marked, there seemed to be quite a strong selection.
We received a bottle of delicious wine. It was a very silky Fuzion Tempranillo Malbec.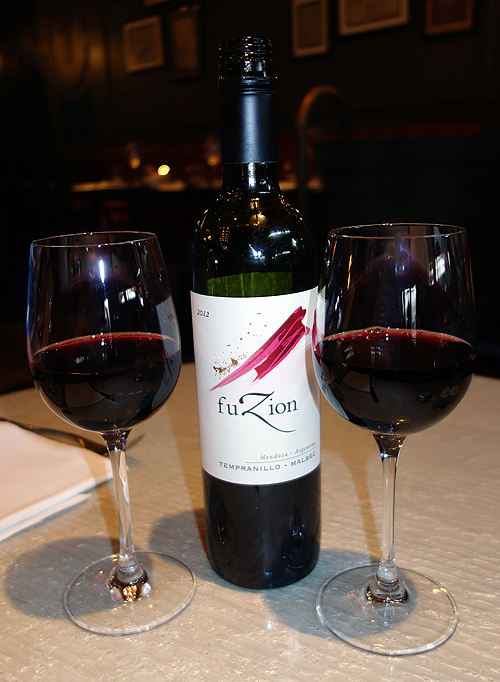 Mr. Sunny was 'ol over these little tasty treats…

They kept him busy as he struggled to decide among several delicious sounding Starters. He chose, and loved, the Dedham Vale Beef Carpaccio with watercress and parmesan shavings.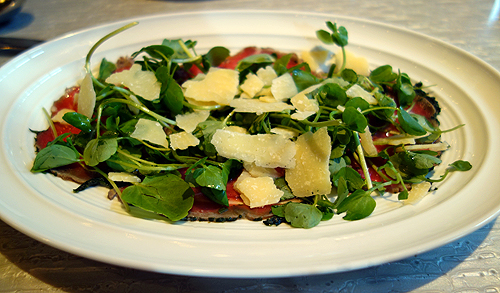 And this Florida girl couldn't resist a seafood selection. I ordered the Seared Scallops with Crispy Bacon, butternut squash puree and shiso cress. Yum! Yum!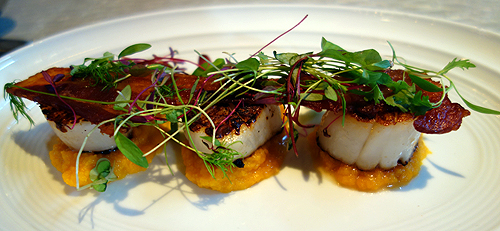 As a sneaky side note, I have to tell you that we definitely giggled when I spotted the 'Stinking Bishop and Asparagus Tartlet' on the Starter menu. Remember the day I discovered Stinking Bishop cheese at the St. Albans Market? I had no idea it was a real delicacy!
As we sipped our wine, we relaxed, laughed and watched the hustle and bustle of the Piazza. Then, our Main courses arrived.
Mr. Sunny loves to flex his mussels. So, he picked the Native Mussels in a cream, shallot, leek and white wine sauce with matchstick chips.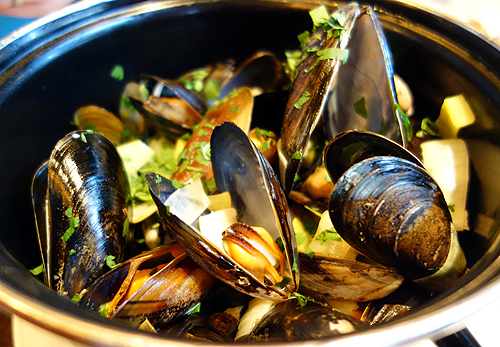 I munched on this la la lovely Grilled Lamb Steak which includes roast butternut squash, red onions, cherry tomato and mint yoghurt.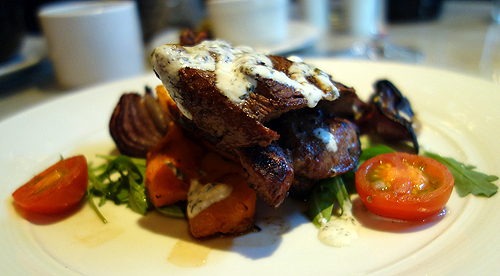 During a quick trip to the loo, I noticed two private dining rooms.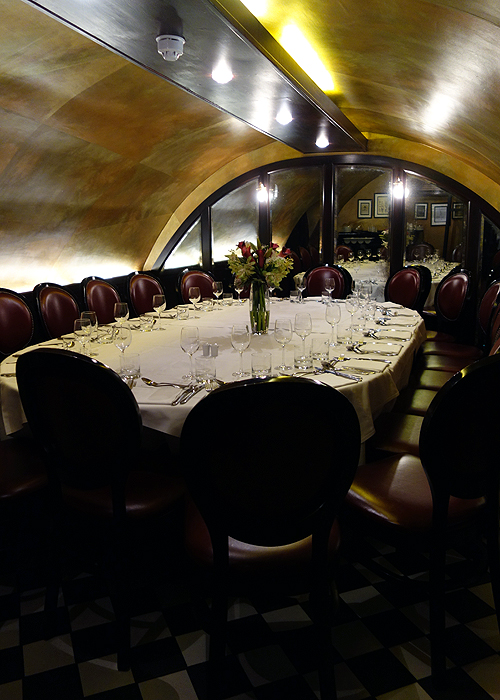 I learned from the website that these two rooms in the basement are called Vaults. They're both newly refurbished and offer distinctly intimate atmospheres. They can be used for private parties, corporate dinners, and more.
And, while I was snooping downstairs, I just couldn't help but follow the sounds of some thumping bass. After a few quick twists and corridor turns, I landed smack in the middle of Dirty Martini. You might remember me popping in their Regent Street location to chillax after winning an iPad Air at #RegentTweet. This Covent Garden location was filled with a rock star crowd, for sure!
Mr. Sunny and I certainly enjoyed our evening at Tuttons Covent Garden. However, aside from the great food, our experience was truly wonderful because of our server, Timea. She was one of the most hard-working and knowledgeable staff members we've ever encountered. Try to ask for her if you go. You'll be happy you did!
If you have a Tastecard, be sure to check out the great deals you can get at Tuttons Covent Garden as well.
Our meal was complimentary for the purpose of a review. This had no influence on the outcome of the review. All opinions are honest and represent those of Sunny in London.
 What great restaurants would you recommend in Covent Garden, Sunny friends?