What happens when there's a few fabulous warm, sunny days in London during mid-February?
The seasonal Spring afternoon tea menus starting sprouting! And, I was super excited to be one of the first bloggers to enjoy the St. Ermin's Hotel 'Flights of Fancy Champagne Afternoon Tea' which is offered until the end of March.
This Spring tea is the work of Chef of the Year and MasterChef finalist Adam Handling. It includes choices of Newby of London's award-winning fine teas and a flight of Laurent Perrier champagnes for г45 per person.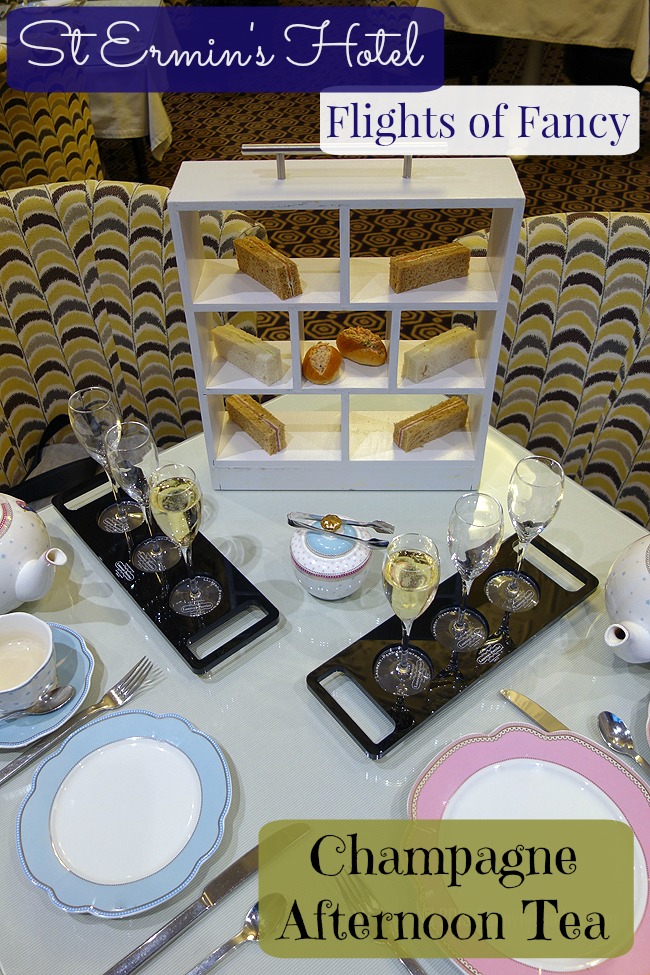 The very historic hotel is located on a quiet street just around the corner from the St. James Park Underground Station. If you haven't been there, you're truly missing a great experience. It's inches from Buckingham Palace, St James Park, Westminster Abbey, Parliament and Big Ben.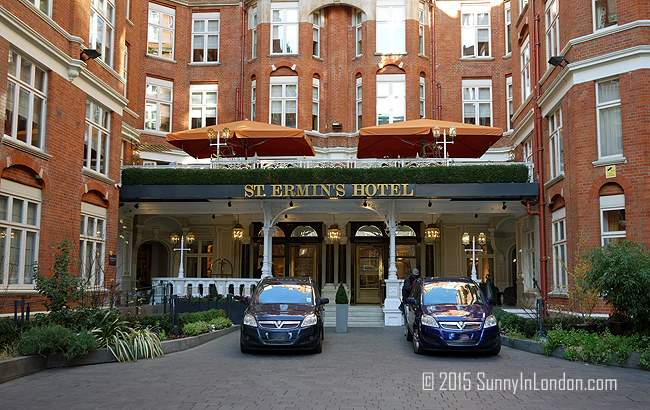 The St. Ermin's Hotel entrance screams wedding photography. When my friend and I walked in, we both instantly commented to each other about how beautiful the staircase is for wedding portraits. Hmmmm. Maybe Mr. Sunny and I should renew our vows? 😉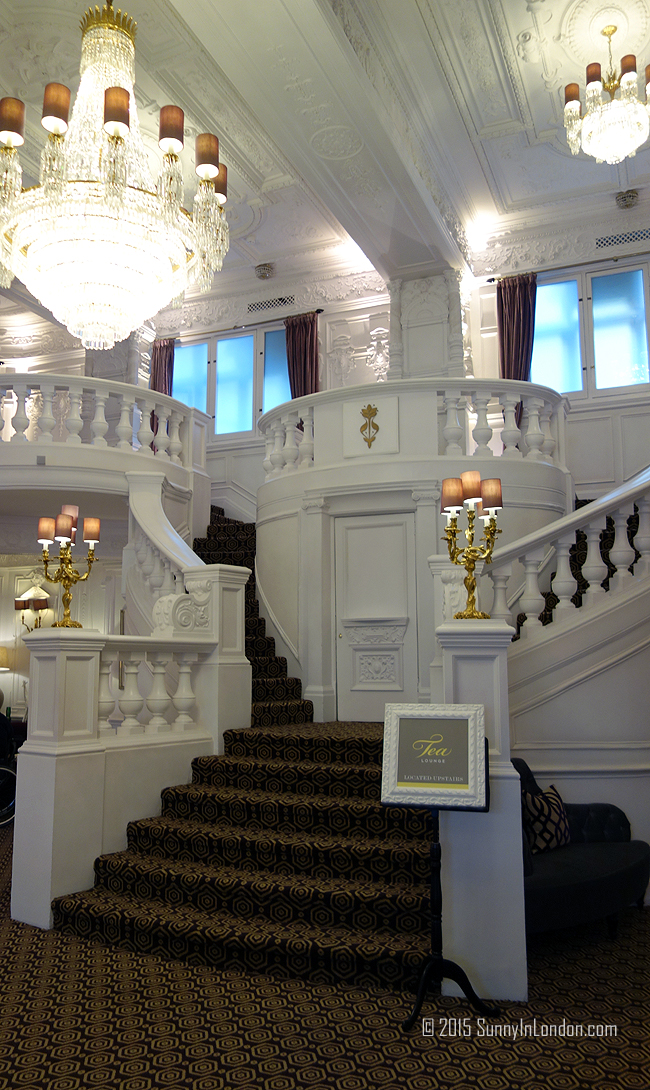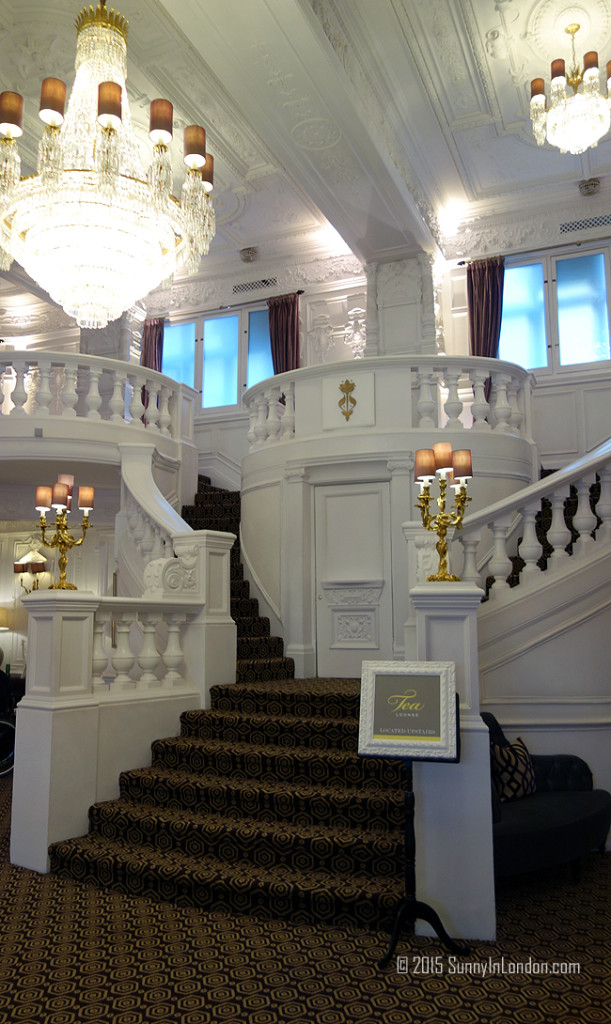 The stairs lead to the first floor mezzanine Tea Lounge. And the views from the top of the staircase are equally as entrancing.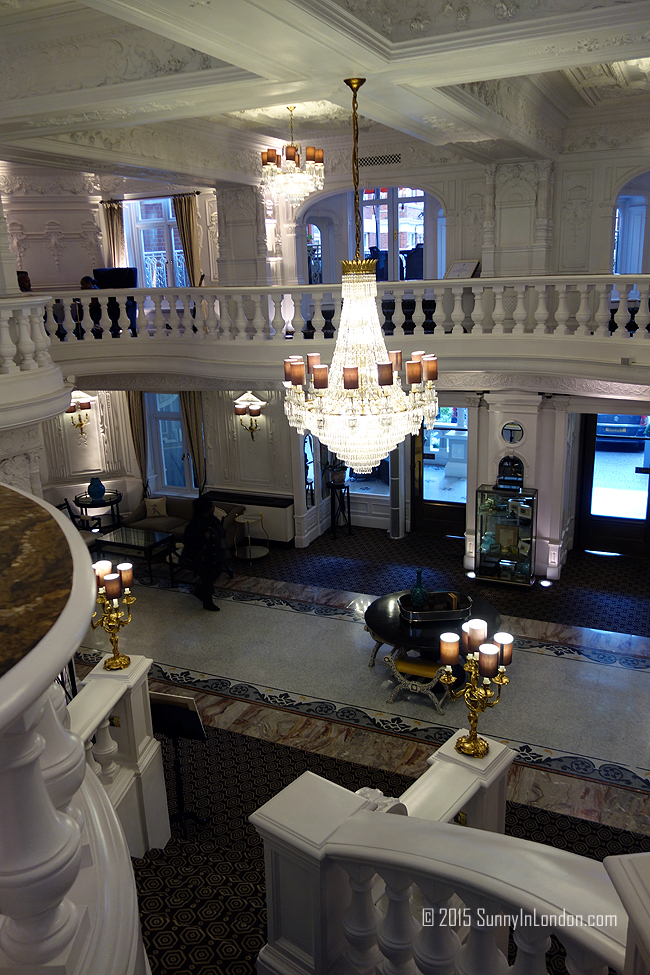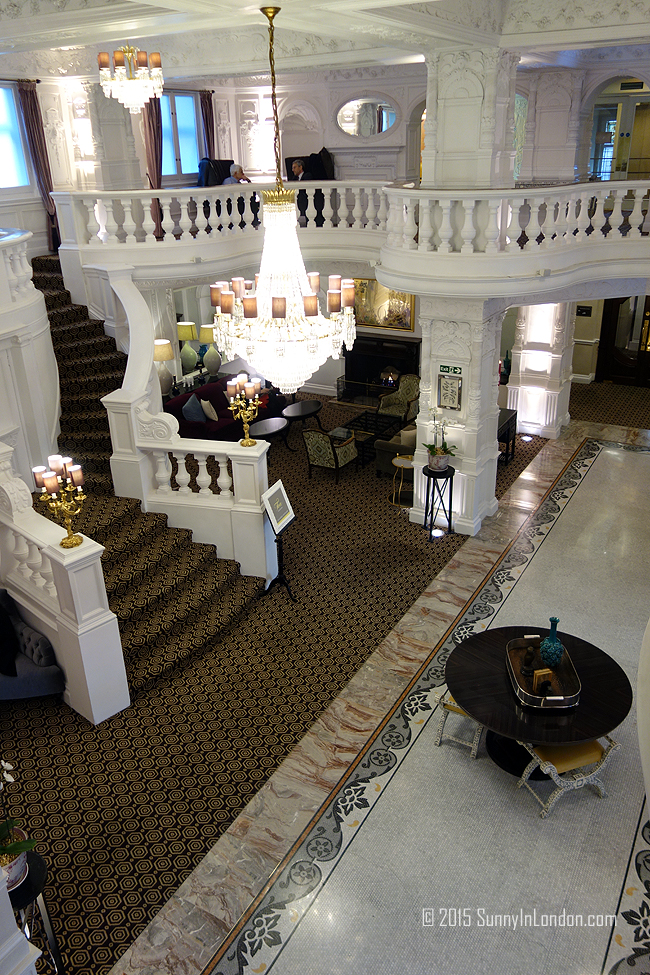 The Tea Lounge sits just at the top. Its ambiance is perfect for a date with the girls to catch up and sip on elegant glasses of champagne, and tea of course.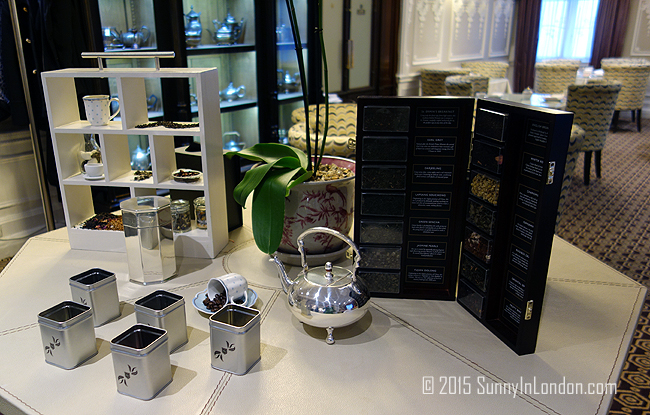 My friend from Florida and I met to review the champagne afternoon tea, which features pairings by one of this blog's favourites… Laurent Perrier!
We were a bit nervous about an afternoon tea that features three glasses of champagne, as we went on a weekday. She's working on her doctorate in the medical field and I have been very focussed on other professional goals, so we didn't want to leave the St. Ermin's Hotel with too much of a Spring buzz. However, since her birthday is approaching, we wanted to celebrate with a little bit of bubbly too.
We were seated quickly, ordered our individual teas and had our first glass of our Laurent Perrier champagne flight, which was Vintage and meant to compliment our upcoming sandwiches.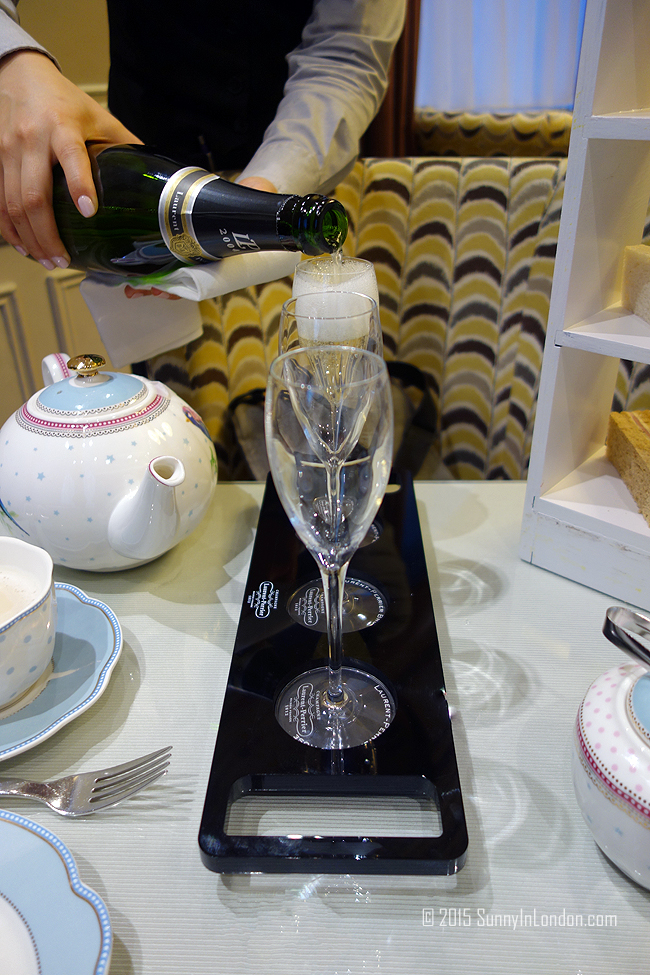 My friend chose the Masala Chai, and she felt it was perfectly brewed with milk, as she requested. I picked Peppermint Tea, something I've taken quite a fancy too since November. I didn't think that I would enjoy this flavor of tea as much as I do, and now I try to drink it at every chance that I get.
An addition to this afternoon tea that I haven't seen at another venue is a tea timer placed on our table. We both felt this was a fun way to keep us focussed on our preferred steeping time.
Next, our afternoon tea sandwiches arrived. They include classic finger sandwiches: crayfish and marie-rose sauce, cucumber and cream cheese, beef and horseradish plus smoked salmon and caviar.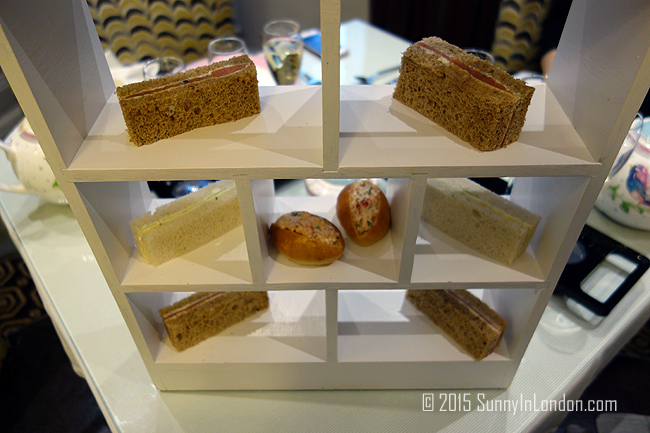 Both of us agree that the crayfish steals the show. Ordering another plate of them proved to be a mistake later when we barely had room for our desserts.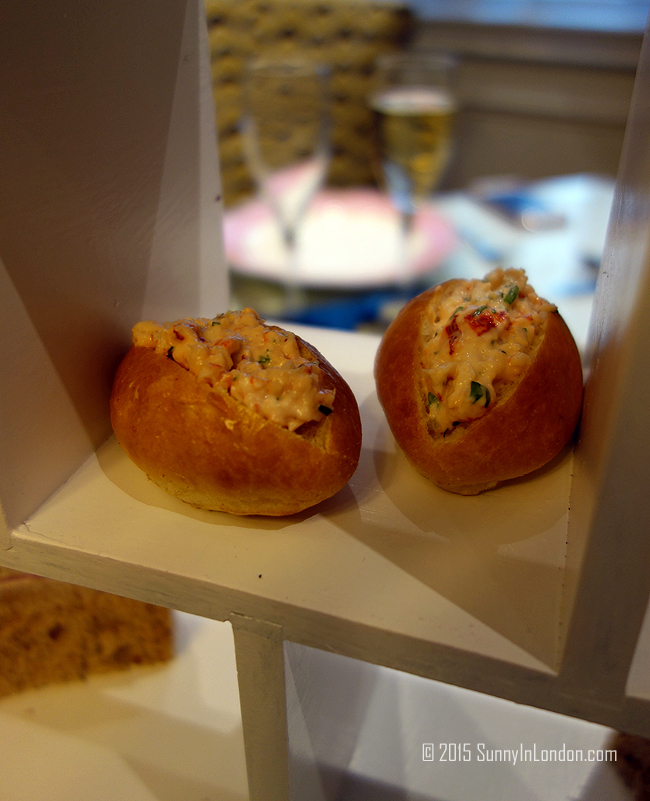 The first pairing of champagne is my favourite of this afternoon tea. This surprised me because I always sip Brut, which is poured for the second course to match the scones.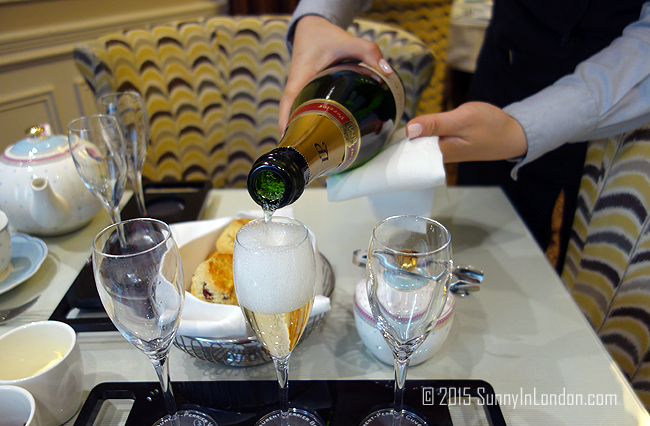 You can see in that picture above that my first glass is already empty. What my friend and I loved about the champagne afternoon tea is the glasses are slightly smaller than what we had anticipated. And, at this half way point of the fun food experience, our level of ability to indulgent started to drop.
The enticing selection of freshly baked scones arrived warm with homemade jam and clotted cream.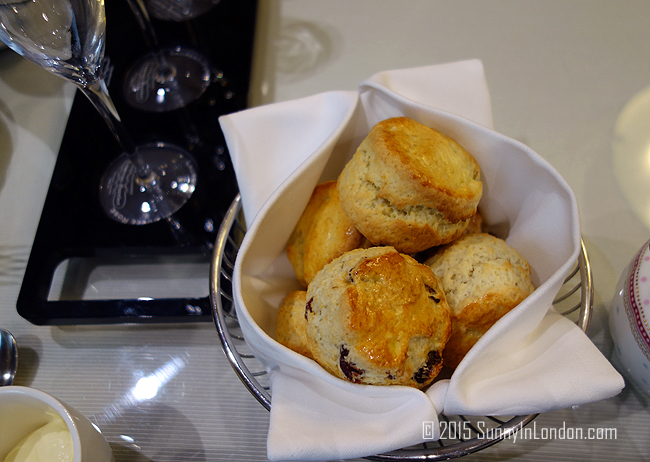 The scone size is perfect!
Finally, the last delivery of food hit the table.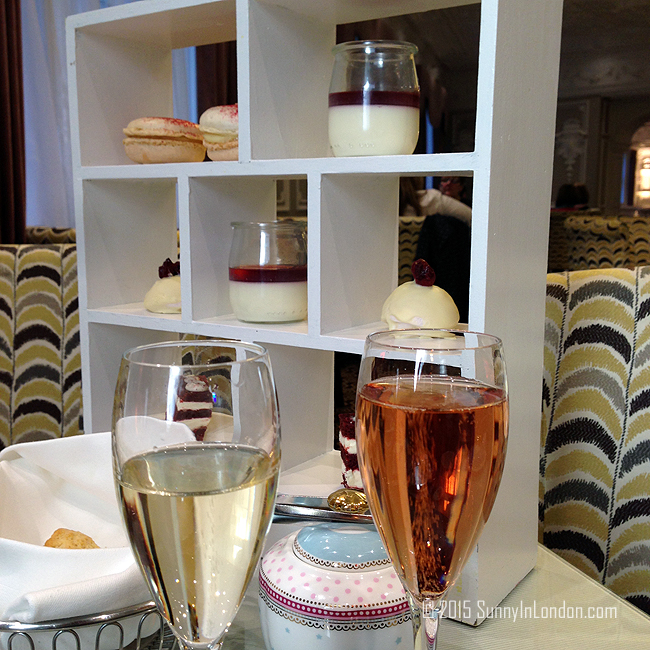 What is intriguing in this Flights of Fancy champagne afternoon tea is the colour simplicity at the end. Everything featured is white and red. My friend and I giggled because to two Florida girls, this seems to be what a person would call a 'cream tea.' The ingredients seemed to reflect this ingredient heavily. However, British people refer to a cream tea when a person is just having scones, clotted cream and jam- none of the other food fireworks.
In that picture above past the champagne, you can see the sweet treats. They are: cream and strawberry posset, rhubarb and custard macaroons with red velvet and white chocolate cherry snowballs and are matched with Rose Champagne.
Here are two close up shots of the fabulous food…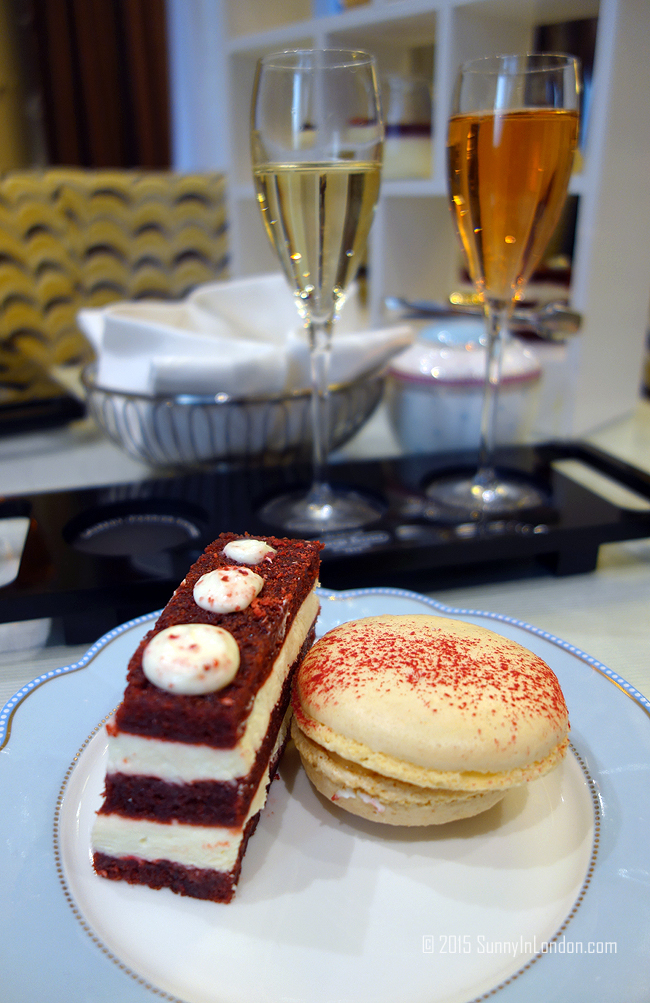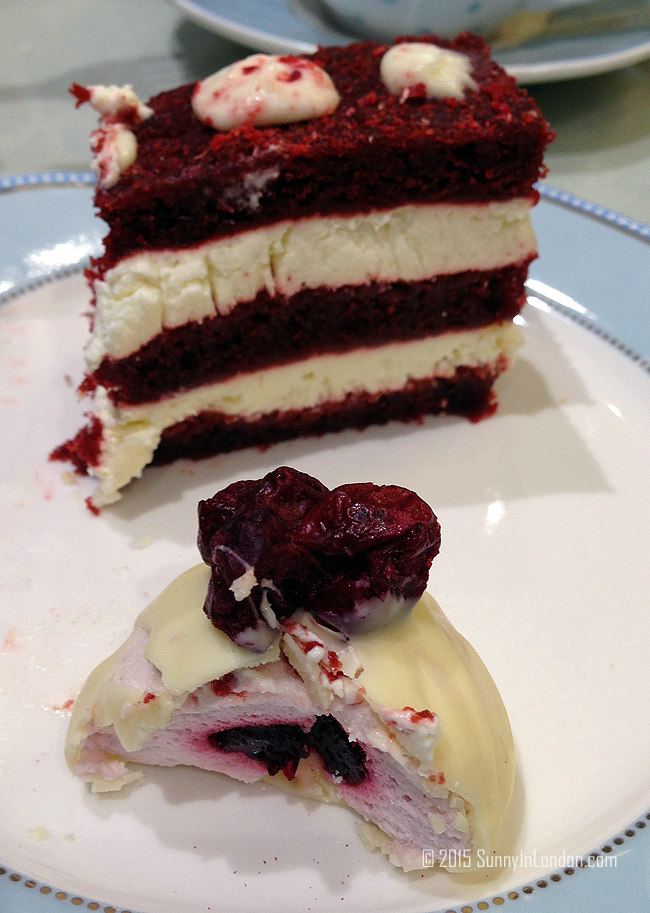 If you've read Sunny in London closely, you've seen that I get super weak for red velvet cake. Chef Adam Handling rocked this one! The moist texture and thick slather of filling between cake layers crushed me. I forced the final bites because I knew I wouldn't be able to face myself in the morning if I had left behind one gorgeous morsel on my plate.
I also really went in to slow gear with the final phase of the champagne flights of fancy as well. Notice my pace in the picture below when the third glass arrived?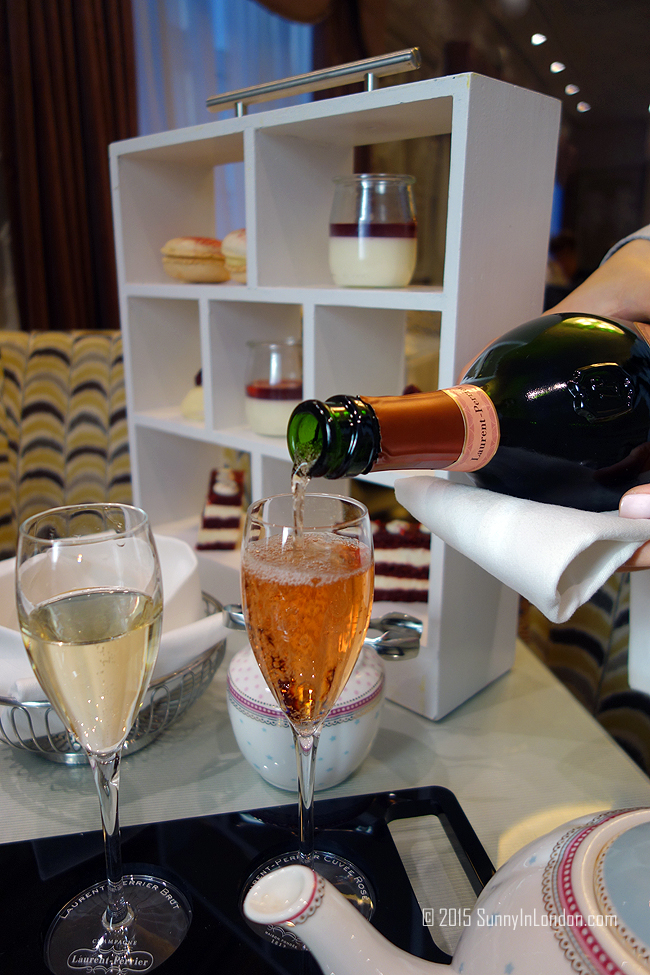 My friend's comment 'Glasses in pictures appear larger than they are' is an accurate one. However, don't let this deter you if you're a big champagne drinker. The portion sizes and liquid sunshine are difficult to finish. This is coming from someone who considers herself a champion eater.
We enjoyed this afternoon tea that's available between 12 noon and 6pm daily. They can provide gluten free options, but St. Ermin's Hotel ask you make them aware of this request at time of booking.
My Flights of Fancy Champagne Afternoon Tea was complimentary for the purpose of a review. This does not affect my opinion of the experience. I certainly feel it will be one of Spring teas in London that's worthy of a great buzz.