One of the reasons I love Covent Garden is because its streets are a maze of treasures. Just when I think I've seen every nook, I make a new discovery. Last week, I had the fortune of exploring St. Martin's Courtyard.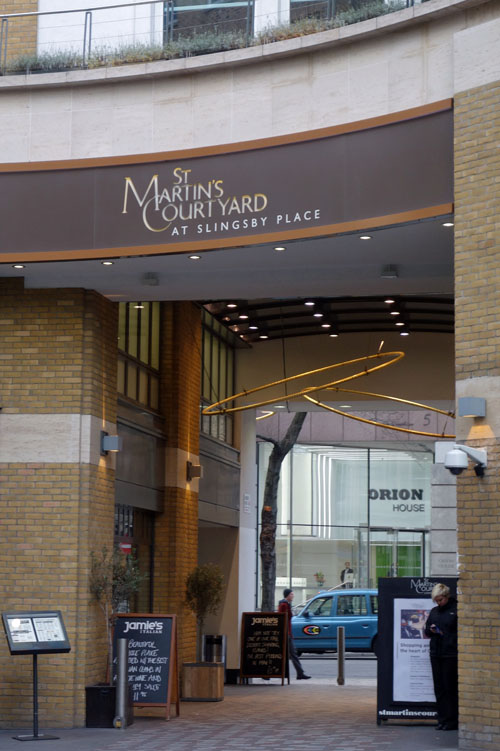 With three different entrances, you would think I would have stumbled upon this courtyard of opportunities much earlier. It's just off Long Acre, not too far from Leicester Square. (I avoid the Covent Garden tube station at all costs. But I'll save that for a later post, Sunny friends.)
If you turn at Banana Republic and head north, you are in for a surprise of shopping and dining that doesn't feature the nightmare of tourists so common to the piazza. (I do realize how ironic that looks on an expat's blog 😉 )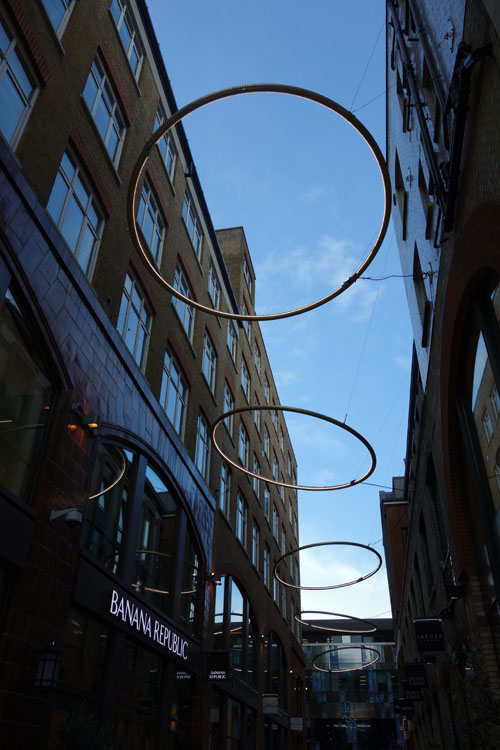 In fact, I think St. Martin's courtyard has only been developed over the past few years, so it's still new to Londoners.
I learned about it through Twitter, when Dalla Terra followed me. (Read about how I discovered White Mulberries through Twitter)
The Dalla Terra website defines it as an "…urbane, contemporary take on the Italian enoteca." Intrigued by the Dalla Terra Twitter account, I did a little research to figure out where it was located.
So, one Sunny in London afternoon, I decided to pop in for a quick look see.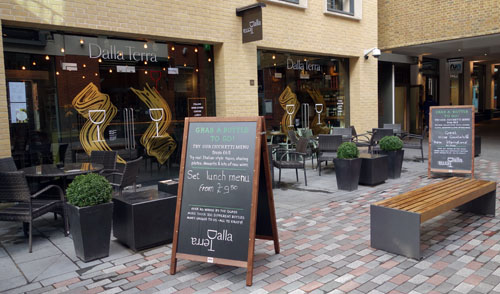 It really is as gorgeous as it appears. The wine supply seems infinite, and it has a friendly, sophisticated atmosphere.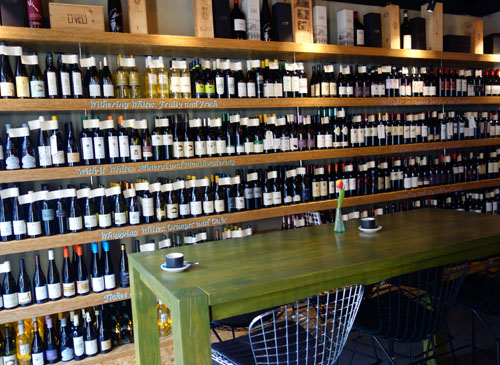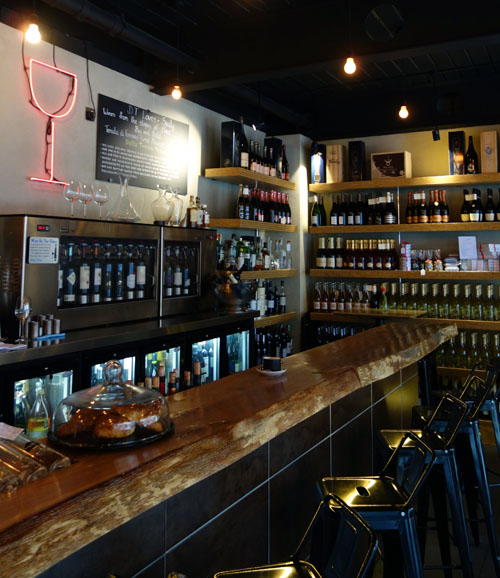 Even though I was having an afternoon tea across the courtyard at Bill's, I couldn't resist a quick glass of red wine and a starter at Dalla Terra.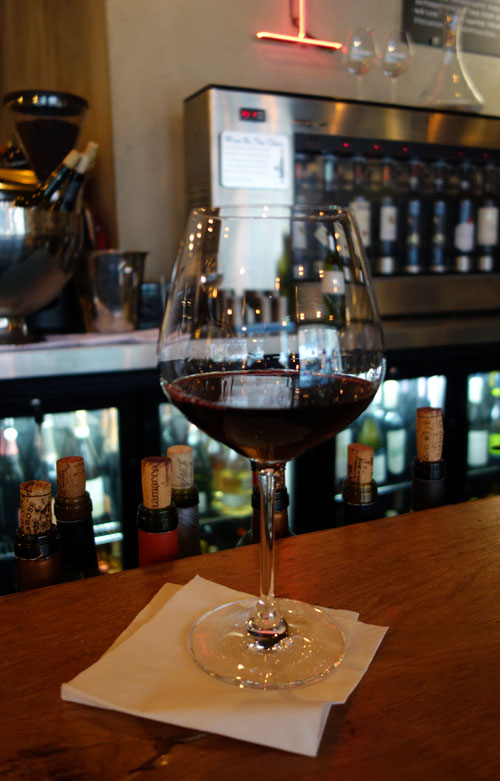 From the Cicchetti Italian Style Tapas menu, I chose the Crispy Bruschetta, Wild Mushroons, Organic Cherry Tomato and Tapenade of Taggiasche Olives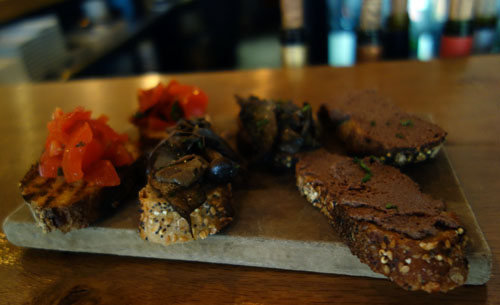 DELICIOUS!
After doing a bit of research, I learned that they offer 180 wines by the bottle and 30 by the glass. That's a FLOOD of liquid sunshine!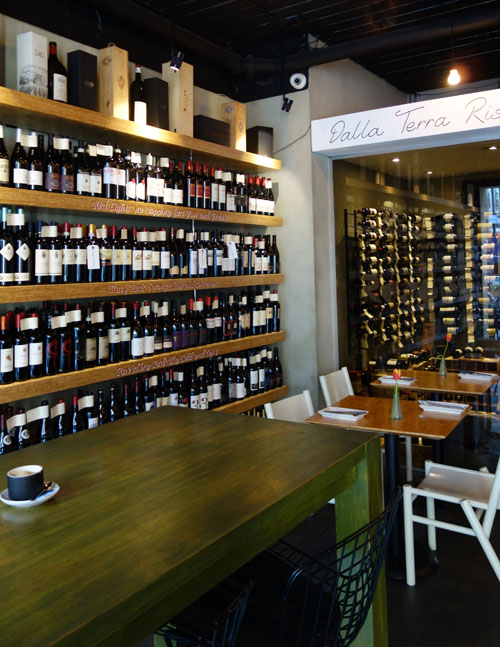 They also are an off-license and sell their wine for takeaway. And… if you go on a Monday, you can receive 15% off your drinking and dining.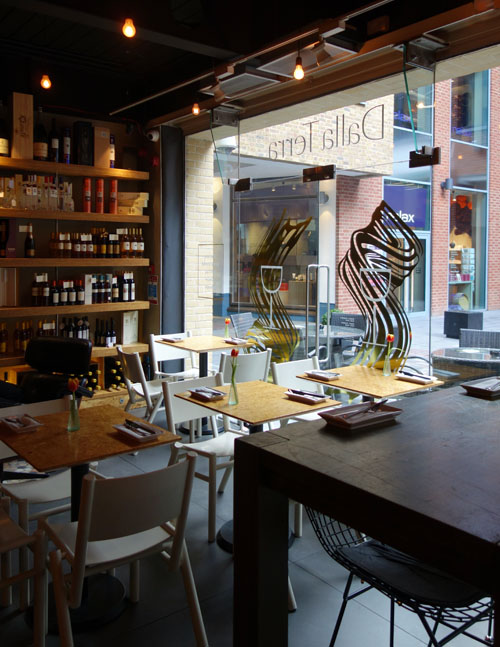 While I was a bit distracted by the sea of bottled grapes, I made sure to snap some pictures of some other dining experiences available in St Martins Courtyard for you.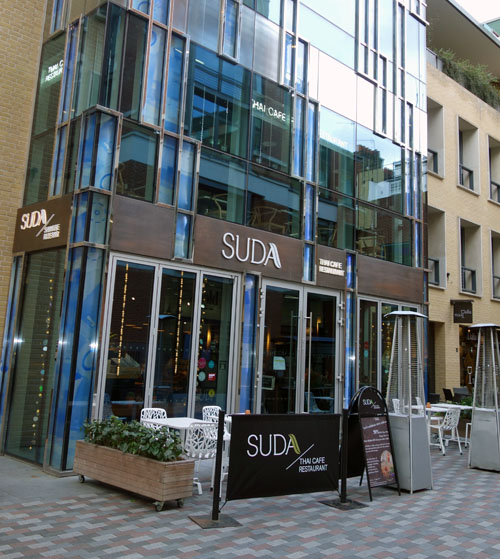 Suda is a Thai cafe restaurant which has a second floor that offers a great view of Long Acre.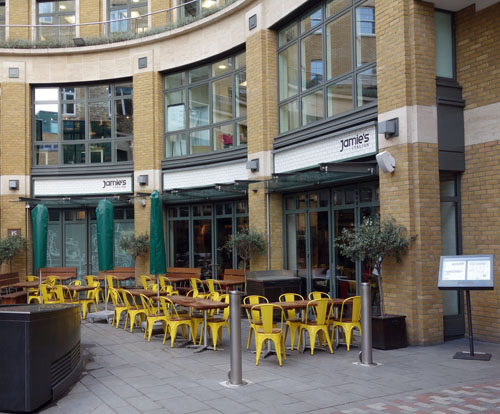 That, of course, is Jamie Italian.
Finally, there's also a hot yoga studio, Yotopia and Blow, a beauty concept which brings you hair, nails and make up in 45 minutes or less. Sounds cool, right?
However, this location really caught my attention…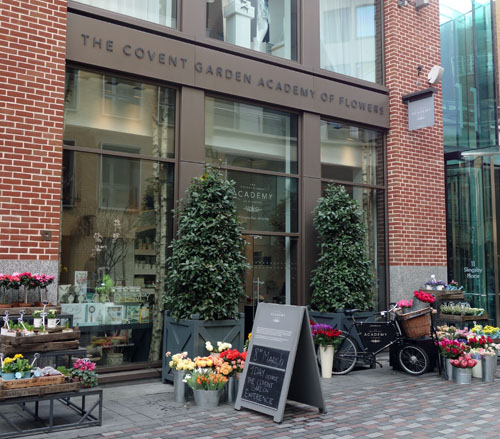 Apparently, you can take flower design courses here. Hmmm. I think I've just received inspiration for a future post, Sunny friends.
I'd suggest that the next time you are in Covent Garden you make a special trip to St. Martin's Courtyard, unless you've already been there. In that case, please share your experience below so we can all have the scoop!