The Secret to how London Won the 2012 Olympics
Tears filled my eyes as I watched the Opening Ceremony of the 2012 Olympics in front of a television by myself in America. 'They DID it!' My heart cheered the entire time. WOW!
I first lived in London while interning at NBC News many years ago. I met Mr. Sunny, who was a freelance cameraman for them. When the internship ended, a long distance relationship wasn't feasible. In time, we lost touch and went different directions.
Through social media (Facebook, to be honest) I found him in 2010. I made my first trip back to London in 2011 to see him.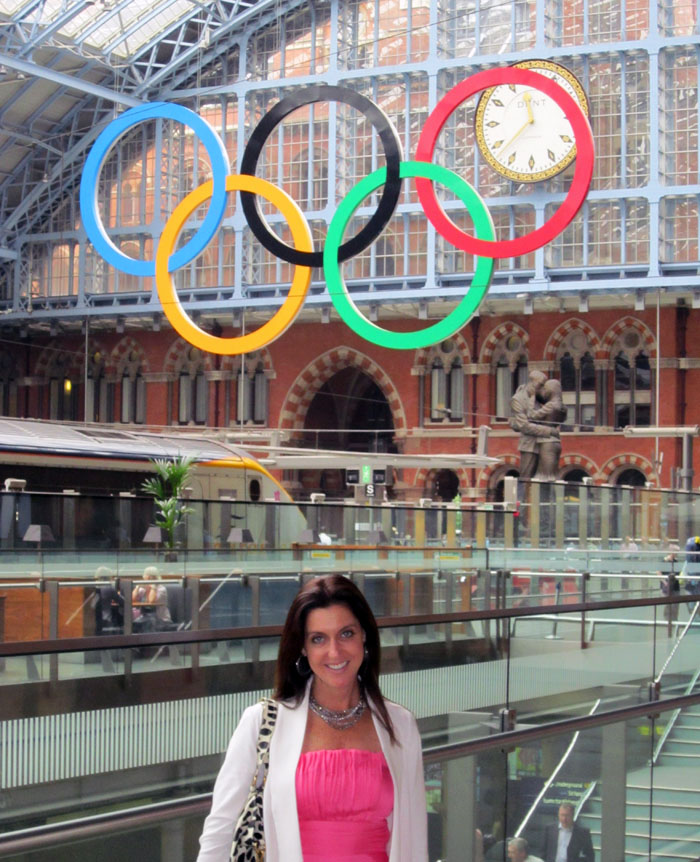 London had transformed in so many ways. But the most obvious difference was the huge preparation happening for the Olympics. However, it seemed everyone (including the Brits) wondered if they could pull it off.
Dahhhhhling, have you been on the Underground during peak times? How the hell would they be able to manage all those additional guests? And in Stratford, nonetheless.
Fingers crossed!
We all know now that London totally ROCKED the Olympics. But do you know why and how?
Mr. Sunny and I learned why during our recent tour of Stratford via an invitation from Ian Weightman Media Services and the Stratford Renaissance Partnership. It was an incredible day.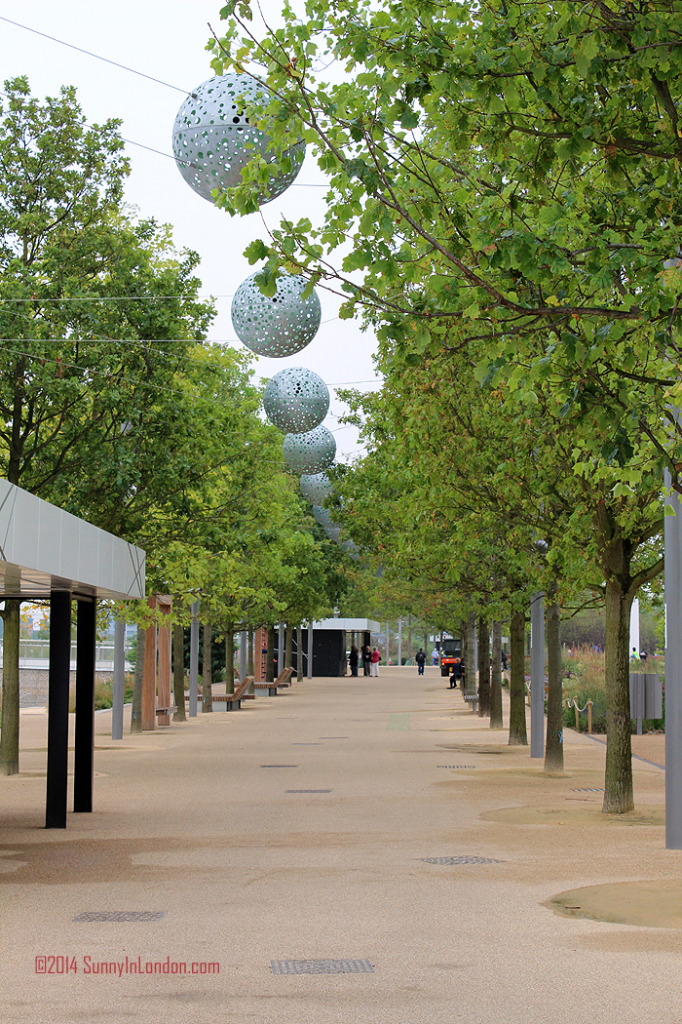 First we had the opportunity to ascend to the top of the ArcelorMittal Orbit. I'll fill you in on that fabulous adventure in the future.
Next, we met at Information Point on the Park for a guided walking tour of the Queen Elizabeth Olympic Park. Our guide was Pepe Martinez. Throughout the 90 minute journey he shared a tremendous amount of Olympic history with our group. Because he is from Stratford, he beautifully integrated stories of how he and his family have seen the area change. Although the weather was a bit undesirable, Pepe's strong London Pride and enthusiasm for the tour was a giant ball of sunshine.
This actually was the theme of the day, London Pride. And, it's the reason London won the Olympics.
With Pepe, we entered the London Aquatics Centre.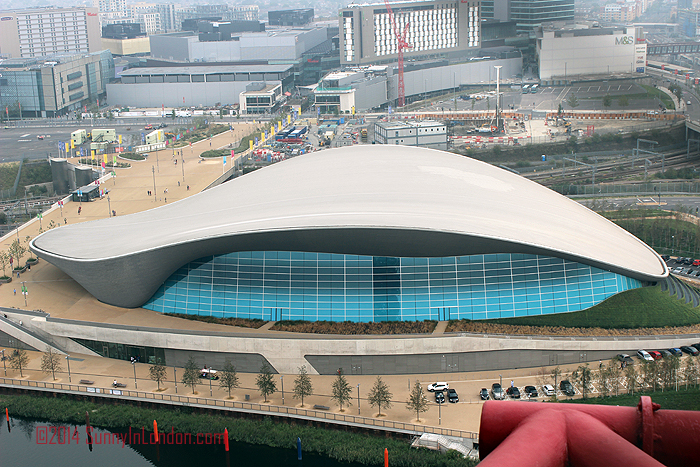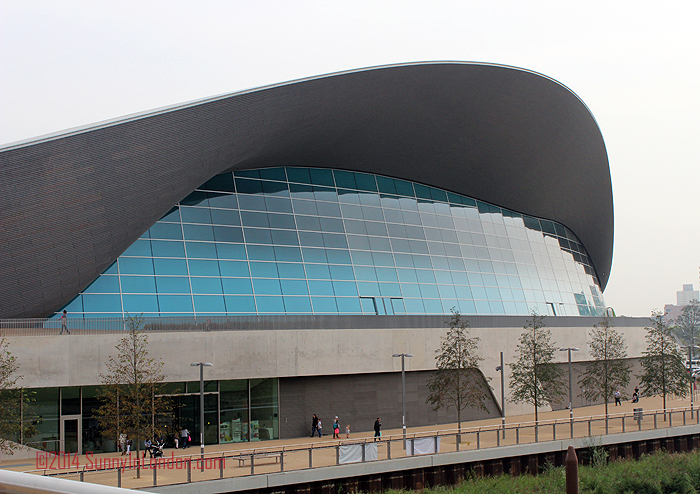 I was especially excited about this part because Ryan Lochte went to Spruce Creek High School, where I am also a graduate. He has seven individual gold medals for swimming. And this is where it all happened.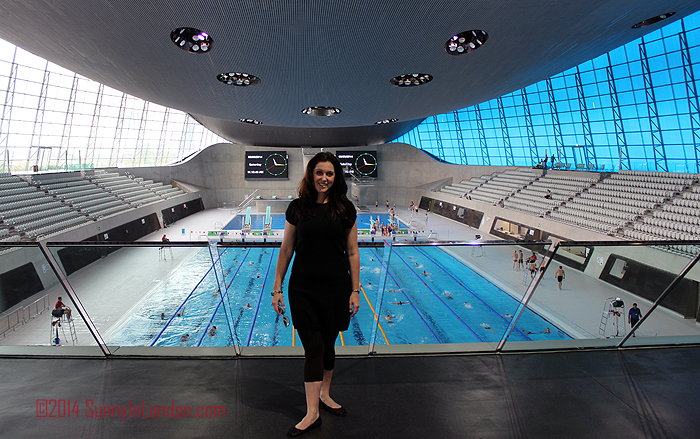 The London Aquatics Centre has three pools. They're for practice, Olympics and diving.  Guess what, ladies… Tom Daley, the English diver and tv personality, uses this as his main training centre.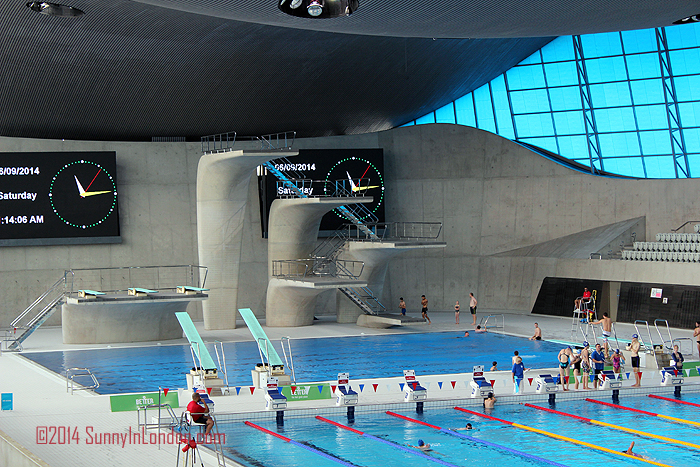 Pepe shared with us that it takes Tom Daley a half hour to arrive because he walks each day. Although the distance is ridiculously short from where he lives, he can't make the journey quickly because of all the fans waiting to see him. Yes, he stops and recognises each one. Yep, London Pride.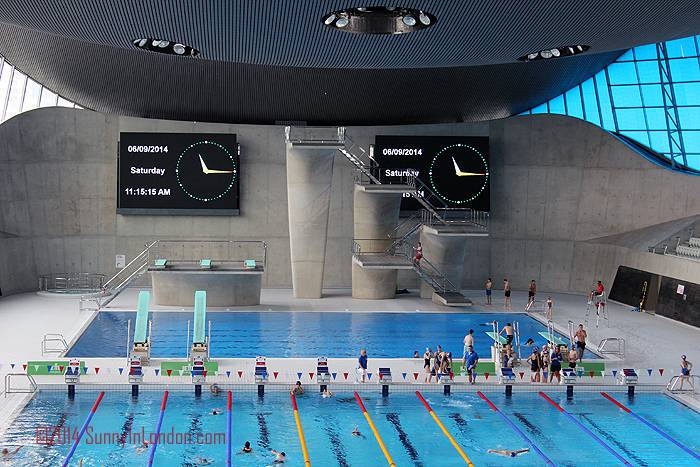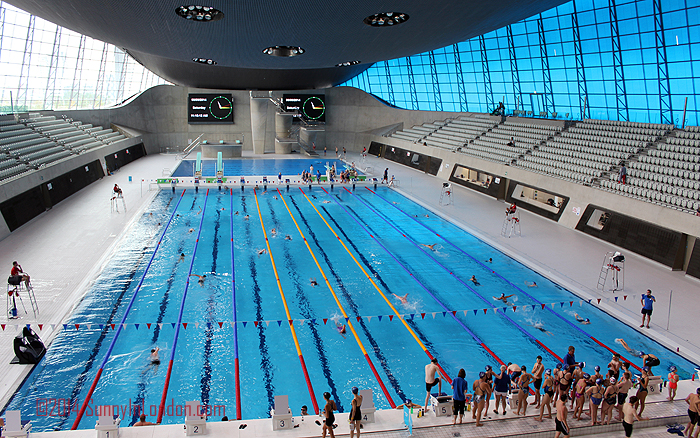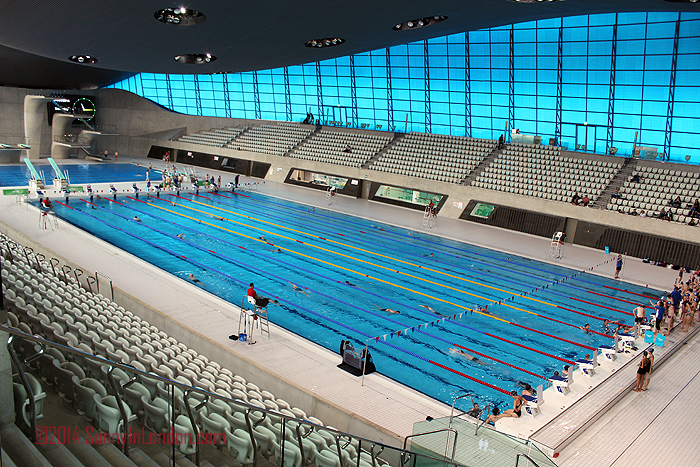 Next we sat outside the Olympic Stadium in a park that was designed by an 11-year old contest winner. How proud do you think she is?
Pepe explained that the construction we saw was for the Stadium's transformation. He indicated that it's a known fact Beijing held the most incredible Opening ceremony. But he also said it's also a known tragedy that the stadium they built for it has only been used 4-5 times since. This is not the case for London's Olympic Stadium.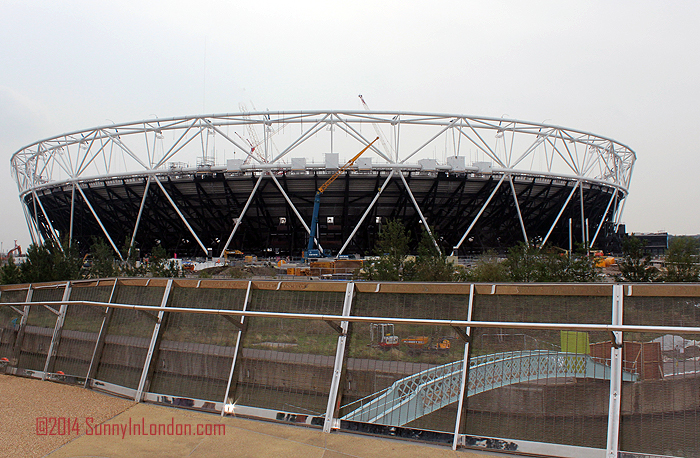 This is why London was awarded the Olympics. It was all part of their master plan themed around legacy. They wanted this incredible international event to live in the city forever. Therefore, the Stadium is actually two stadiums in one. Everything above the ground was built for the purpose of removing it later. However, everything is staying, except the capacity is being reduced to 54,000. The bottom seats will be dug out to create retractable seating. Smart. Brilliant.
Next year they'll stop construction for 6 weeks because the Rugby World Cup will be held here. In August 2016 it is set to be the Stadium for West Ham United. (American friends, that's a soccer team).
Pepe walked us over to Lee Valley VeloPark. The building has been nicknamed 'The Pringle.' Can you guess why?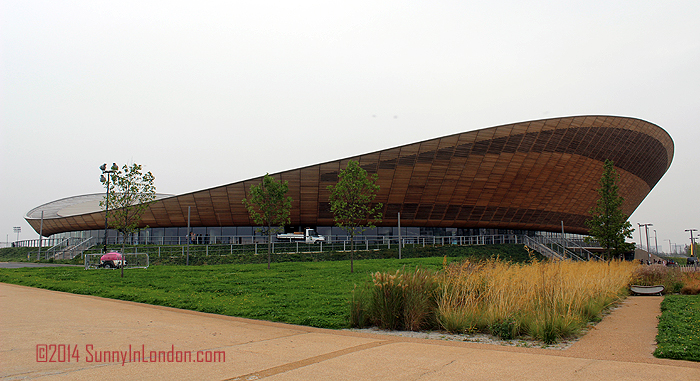 We learned that the roof is actually designed like a tennis racket to account for its unique shape. Inside is even more exciting.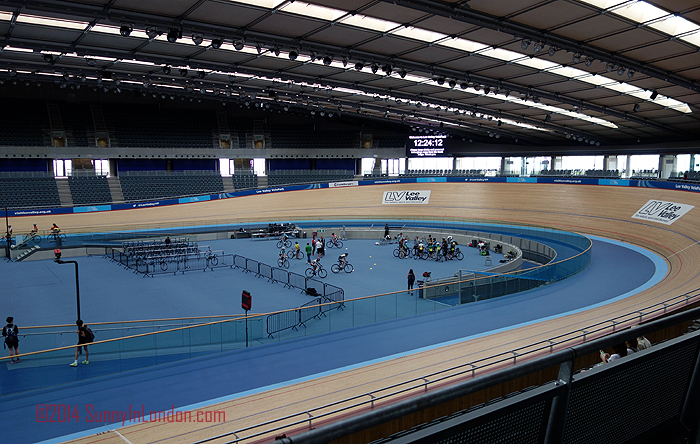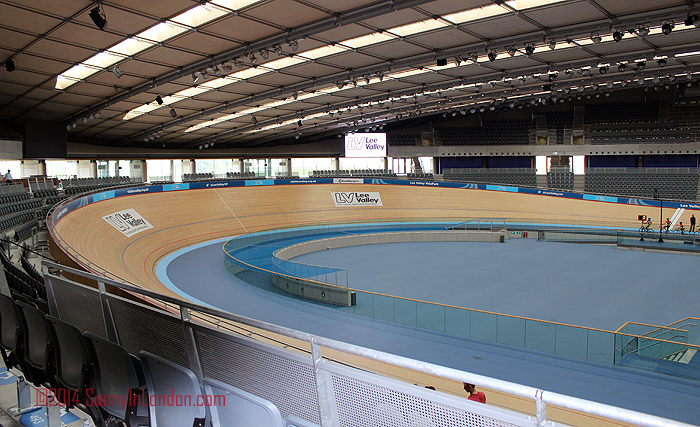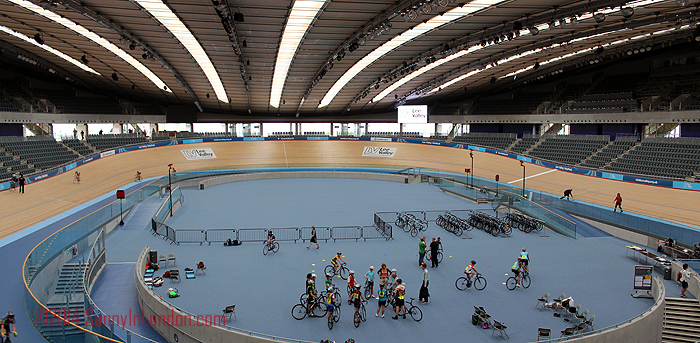 Unlike other cycling centres, this one has seats on all curves. This was a main request in its design. The reason? So there were no sound breaks in cheers from the crowd when cyclists whipped around them. Once again, London Pride.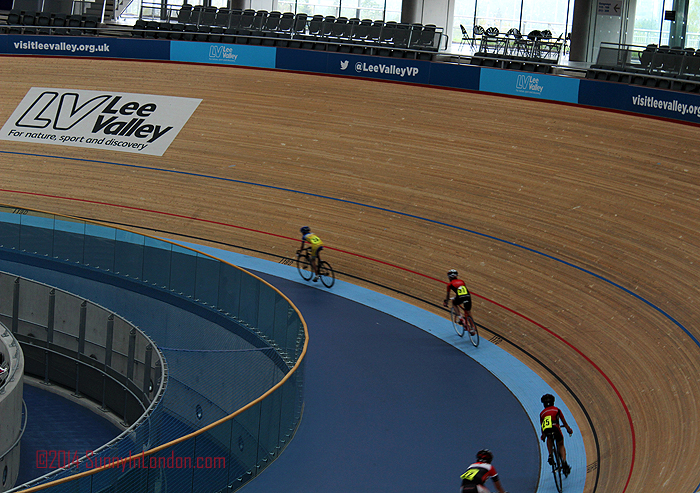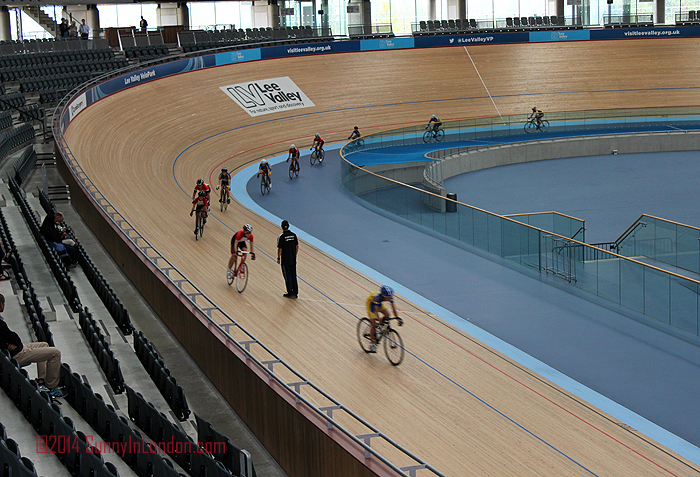 In one day Great Britain won 6 gold medals. Amazingly, three of those medals were won in this building in a time span of 46 minutes. Epic Pride.
But what was most amazing to me was learning how London won the Olympic bid. Apparently, all odds were on Paris the day the announcement was made. So much so, there were hardly any journalists in front of the 'London camp' when the winner was declared.
London won the Olympic bid because their presentation was based on a plan for legacy, or what would happen after the Olympics. They wanted to transform an area of London that had essentially been polluted and abandon. By building up this area and showing how they would maintain it for the city and the world after the Olympic Games- they won.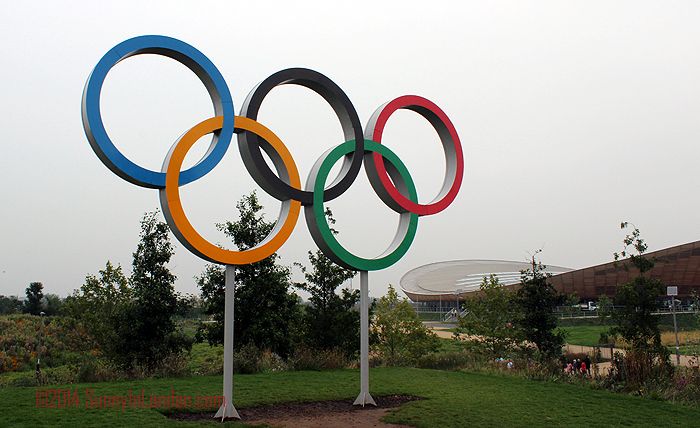 In so many ways, Londoners won. They exceeded every single target for infrastructures and cleaning up the area. Damn. Que pasa, Brazil?
The plan in London's Olympics bid was so impressive, it is now going to change the shape of future bids. London
The most endearing statement of how successful the 2012 Olympics in London was rests in what occurred immediately after the games ended. 99% of the tickets for events at the Paralympics sold out.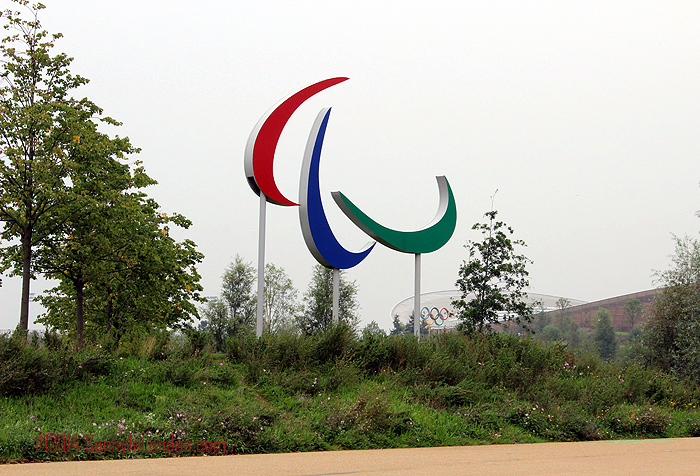 Our day in Stratford extended beyond the walking tour to a fabulous lunch at the Print House, which I've featured on Sunny in London. I'll also share more about the day soon. However, I will tell you now, if you're in London and really want to see pride at its highest level, take this walking tour.
Tours leave on Wednesdays, Saturdays and Sundays at 11am and 2pm in September.
Adults are £10, Concession £8, 12-16 years £5, and Under 12's are free!