The Ice Bar London Review
Literally the coolest thing to do in London is go to the ICEBAR London. Mr Sunny and I have been to this venue just off Regent Street in Mayfair twice. We still think if you're looking for something unique for a date, out of office experience with colleagues or night out with the girls, then keep reading.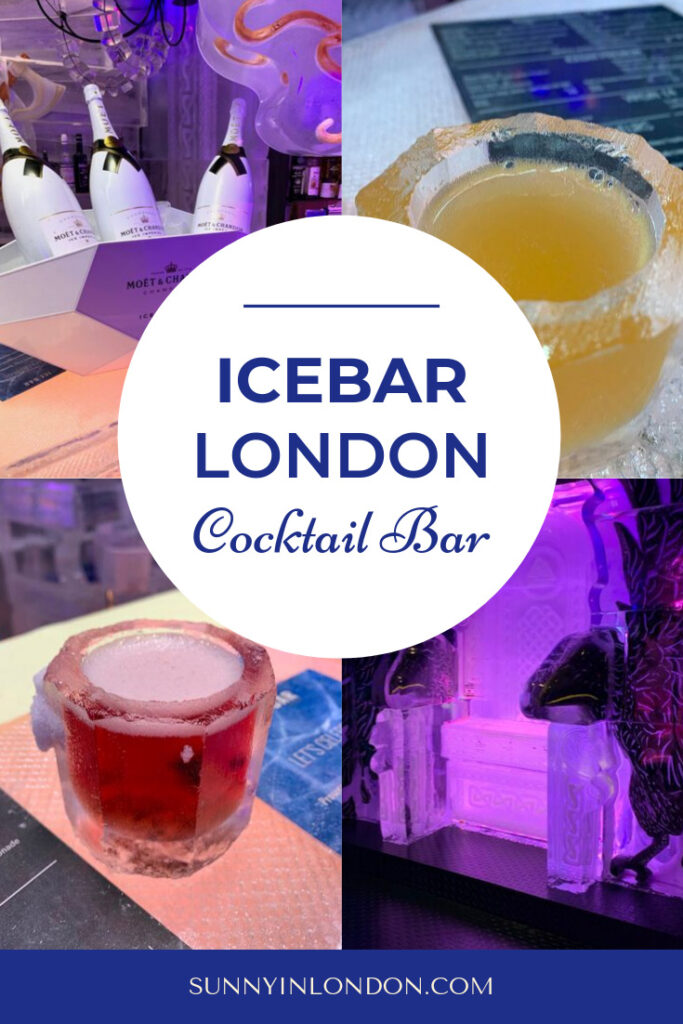 Back in 2011 we hit ICEBAR London for a super fun few hours. That's because we combined it with their restaurant experience. It was pre-blog days but since I had some pictures I wrote about it as one of my first food reviews on Sunny in London.
We went on a Christmas holiday evening. Mr Sunny had booked our time well in advance. It was crowded.
While I nearly always prefer to avoid crowds, this is one of the rare times I advocate for going to a location when it is busy.
On the last Monday night of September 2019 we were nearly the only ones in the ICEBAR London at 5:45pm. Yeah, it was nice not to wait in a long queue for drinks. But, have you ever been on the dance floor by yourself at a club or wedding?
Not ideal, right?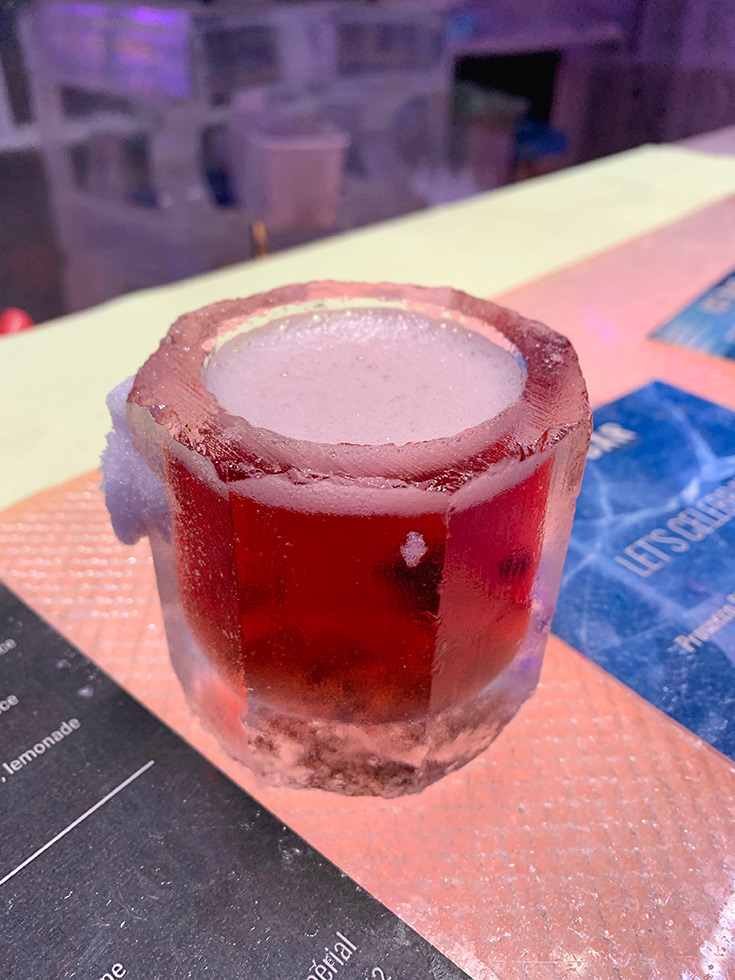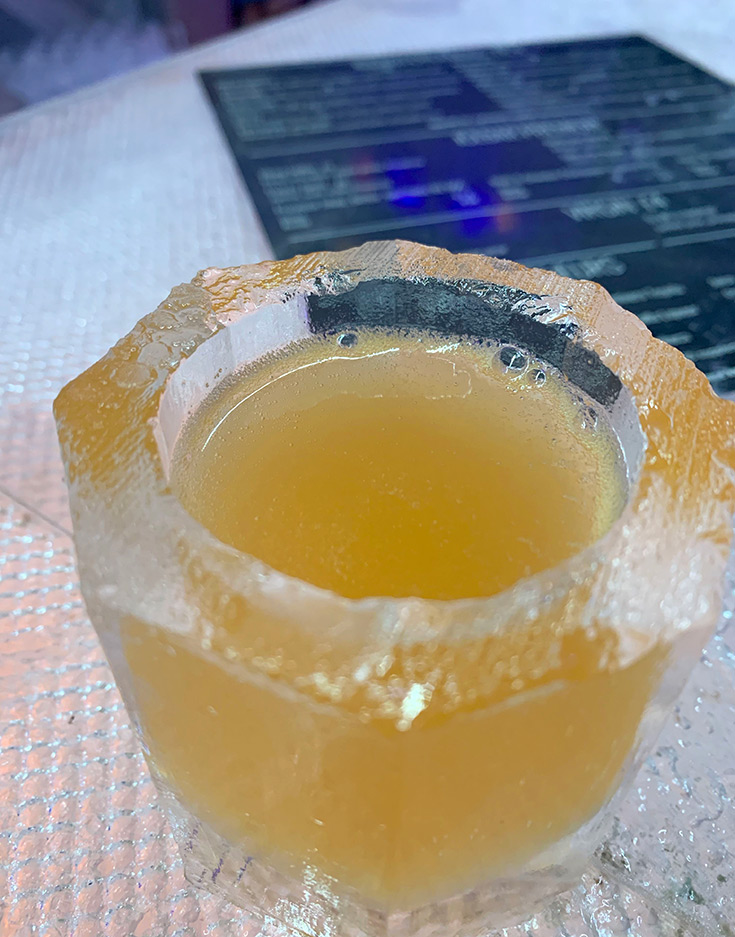 We literally got our drinks, took our photos and returned our capes. I think we were in the actual ice bar for 15 minutes.
They offer a range of ICEBAR experiences, and you must book in advance. Basically, you get a cape and gloves to keep you warm plus your first ice cocktail on entry. You are welcome to stay inside the bar for up to
40 minutes from the start of your session.
While you might be concerned about the chilling temperatures and your ability to withstand them, it's not anything that would impair your ability to have fun. In fact, during the most recent visit I had my gloves off for most of the time because I was filming video and taking pictures. Below is the 45 second highlight video I published on my Instagram of our night at Ice Bar and Fire Bar.
Included in our complimentary experience was only snacks from Fire Bar on the patio because Yuu Kitchen was closed for a private event. We were informed that Yuu Kitchen isn't open for food on Monday nights. Hopefully, we'll have a chance to return in the future to try the food because that was one of the highlights from our first Ice Bar experience.
I absolutely loved my White Satin, which was Absolut Raspberri vodka, lychee, orgeat and apple juice. It really was so silky smooth that the name does says it all. Literally, I would put it in my top five cocktail experiences ever. The list includes my all time favourite- which was an aloe martini I had in a Toronto bar. Second is a "Peanut Butter and Jelly" creation that a bartender made me once in Hollywood. I told him I liked Chambord and requested a cocktail that wasn't just another French martini.
Mr Sunny told them to surprise him with their choice of a cocktail and they brought him a Strawberry Crush. He said it was pretty tasty.
Sitting on the patio was a nice experience until it started to pour rain, which caused us to end our evening a bit early.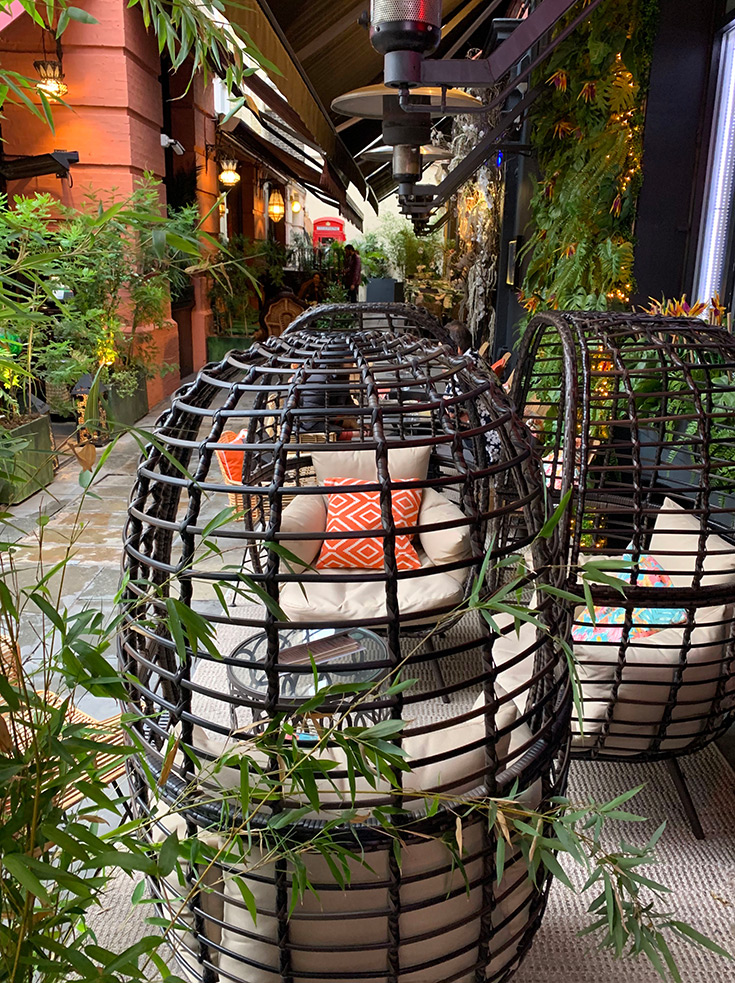 What you might not know if you have been to the Ice Bar London previously is that they annually change the theme of the sculptures. Currently it features Norse myth and magic that comes alive inside the frozen Hall of Odin.
Valhalla Calling is the ICE BAR's latest ice art installation and their second collaboration with the creative team at PSD Ice Art. Yes, as huge Game of Thrones fans, Mr Sunny and I each took a chance to sit on the "ice throne".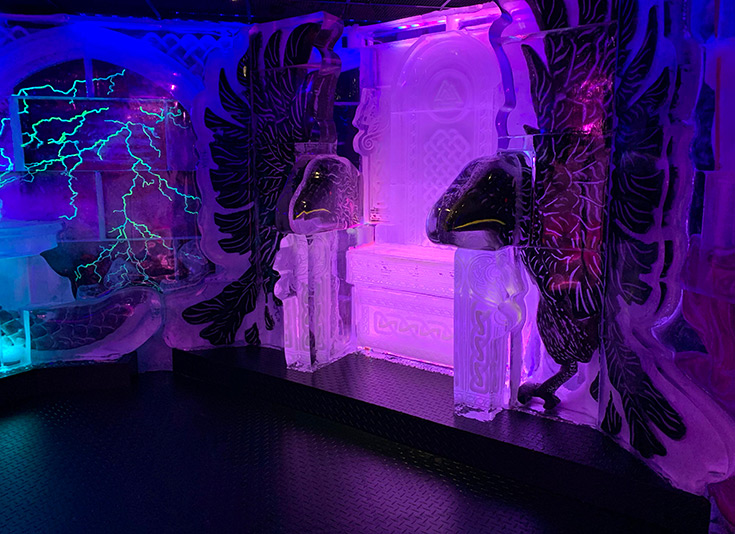 The concept draws its inspiration from the myths of the Norse Gods, Odin, Loki and Thor, the monsters of Ragnarok, the final war at the end of the world, and the fabulous hall of Valhalla where Odin feasts every night with the bravest warriors who have fallen in battle.
So, Sunny friends, would you take the deep freeze plunge for cocktails literally on ice? What's been your most unique cocktail bar experience?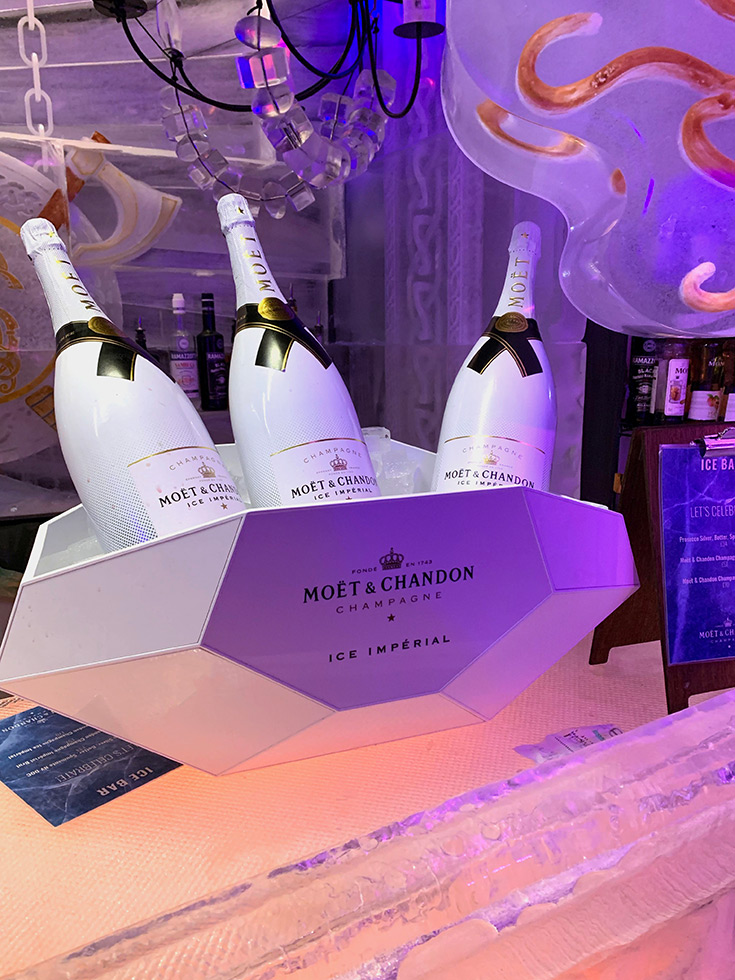 Please note, the IceBar closed in early Spring 2020. This post was updated on 14 April to reflect this.